Aerosol Spray Bunny Artwork found all over Toronto. This artist has easily recognizable bunny character that is seen almost in every part of the city
Some @poserabm bunnies 🐰 to celebrate Easter 🐣
He does more than just this character but this is a pretty terrific character that you find all over town.. Pretty sure this bunny won't be leaving any Easter eggs.. probably empty spray cans.. preferably Krylon
1) From February 28 – outside a school yard. Think this one was in one of my videos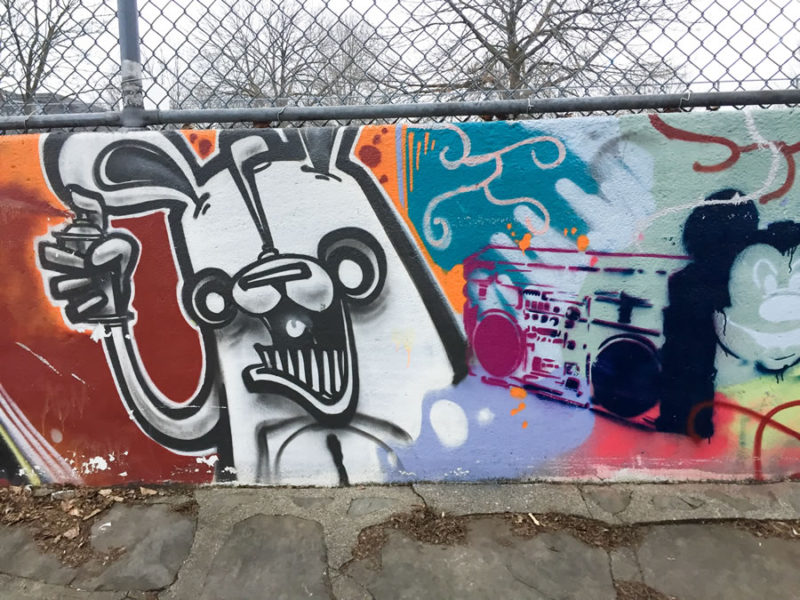 2) From March 24 – in 'graffiti alley' – the bunnies are multiplying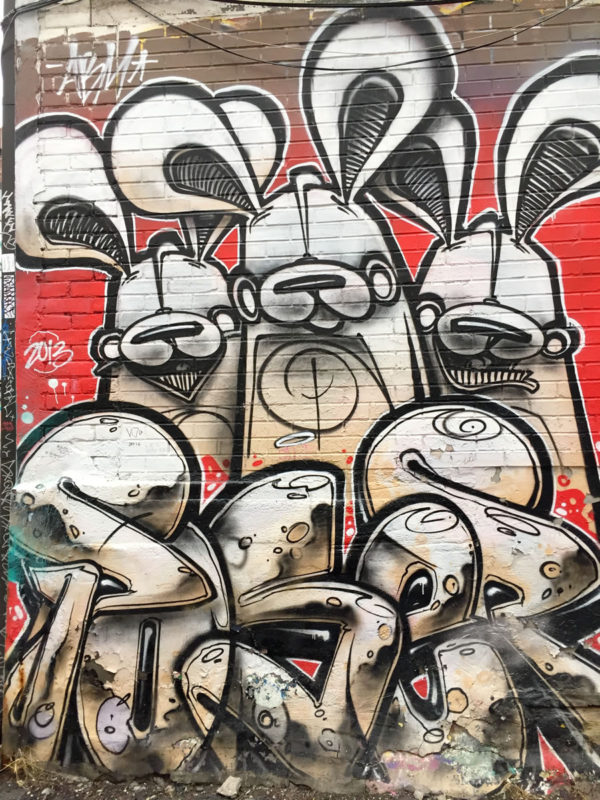 3) From December 22 – somewhere in Kensington Market – 2 bunnies and it says "stay strong" in the upper left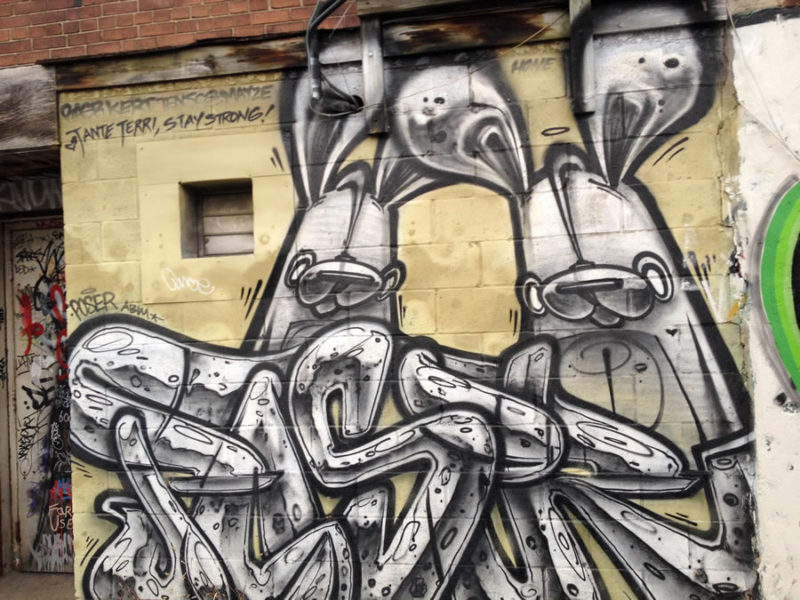 4) From December 22 – another one found in Kensington Market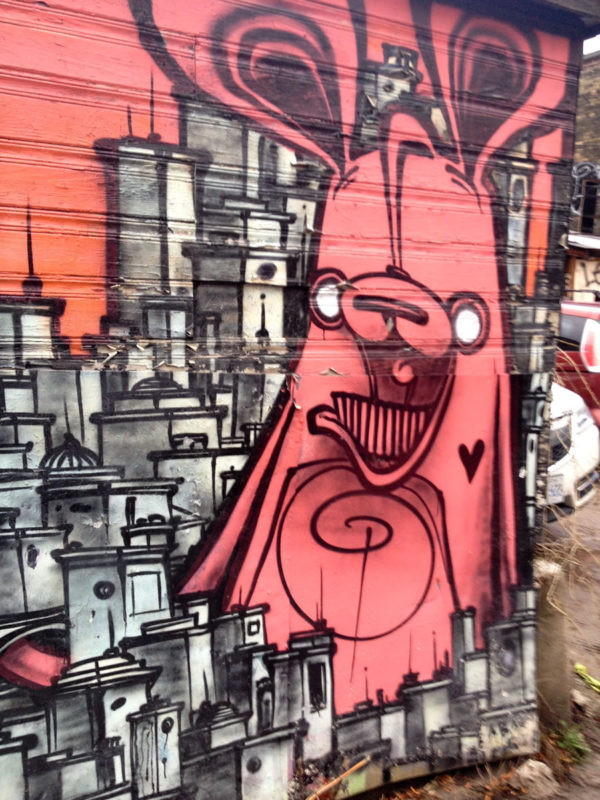 5) From January 28 – I can't remember but I think this garage door was around Croft St. I posted the full image back then (it gets cropped off with this multiple photo feature)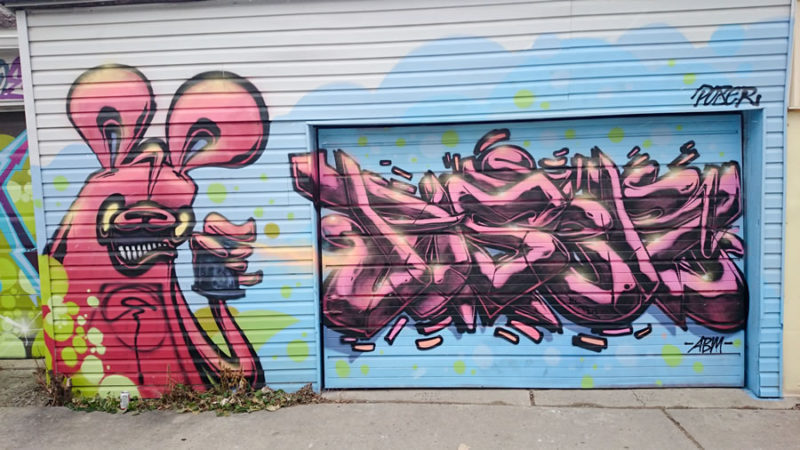 6) From June 27 of last year – this is on College St and the bunny 🐰 is hitching a ride with the @lovebottherobot (I posted this one previously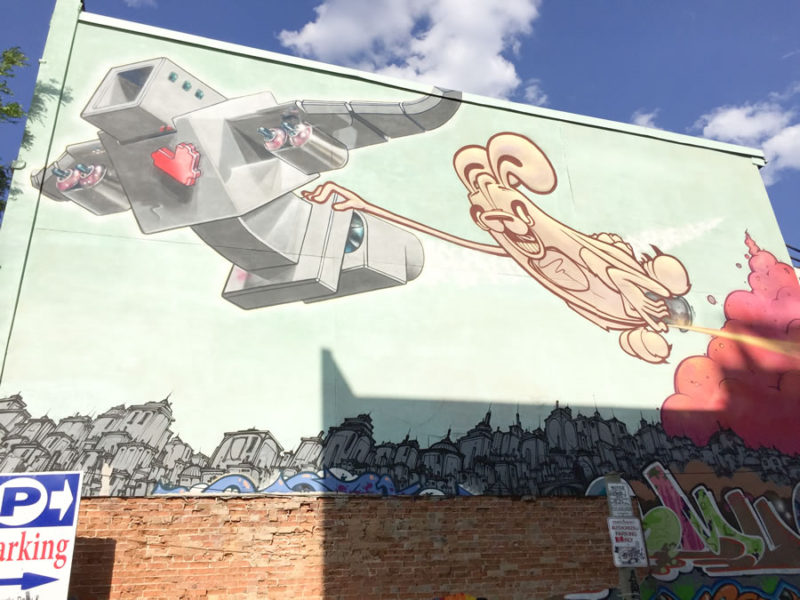 7) From November 10th of last year – this one is in the middle of the ravine. I posted this one previously as well.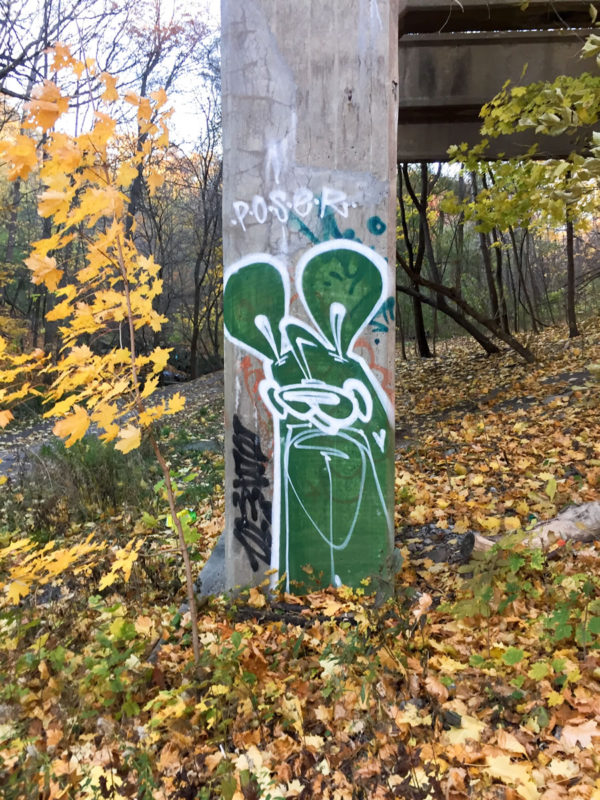 8) Throwing in a @jerryrugg – from January 26, 2016 – because why not ? This is bunny on a garage door. Pretty awesome !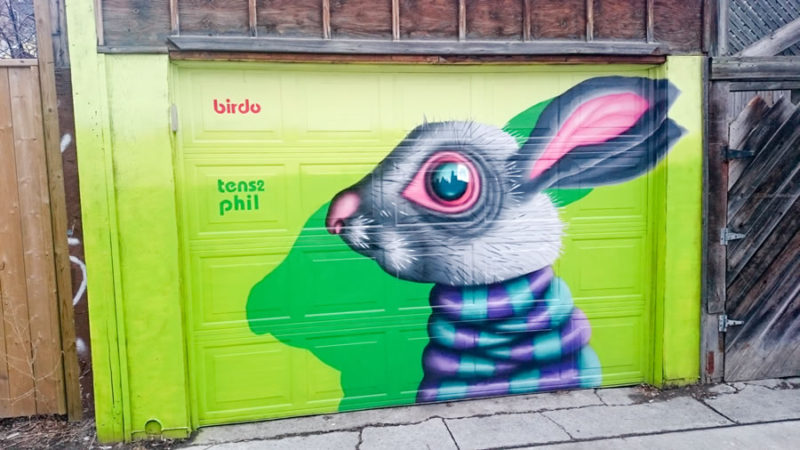 9) This is a bonus photo of the Famous Xmas house.. It gets decorated Halloween as well as Easter. Its not as lavish as the Christmas decor.. but its still nice that they do this. 🐰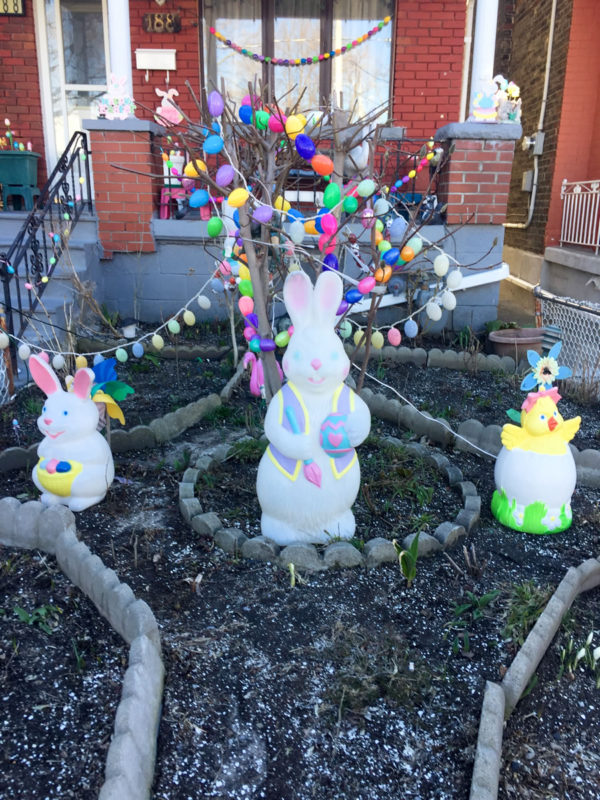 10) And to round out the photos – when we made Easter Eggs 🐣 last year and we did a really terrible job at it. But the eggs tasted good so, they didn't go to waste !
Art Graffiti discovered all over Toronto: