Alex Bacon + Pawel Swaski Murals
Catching up with my Instagram posts. I've been trying to post on my site at the same time as I post on my IG.
🎨 by @vizsla_bacon 🐦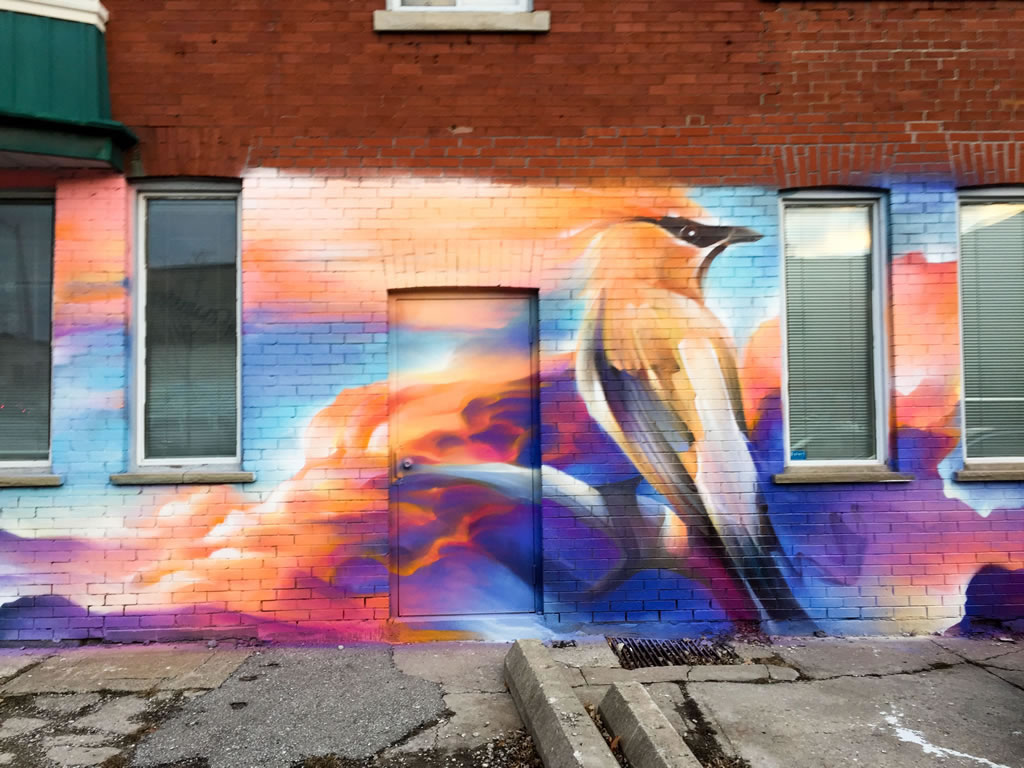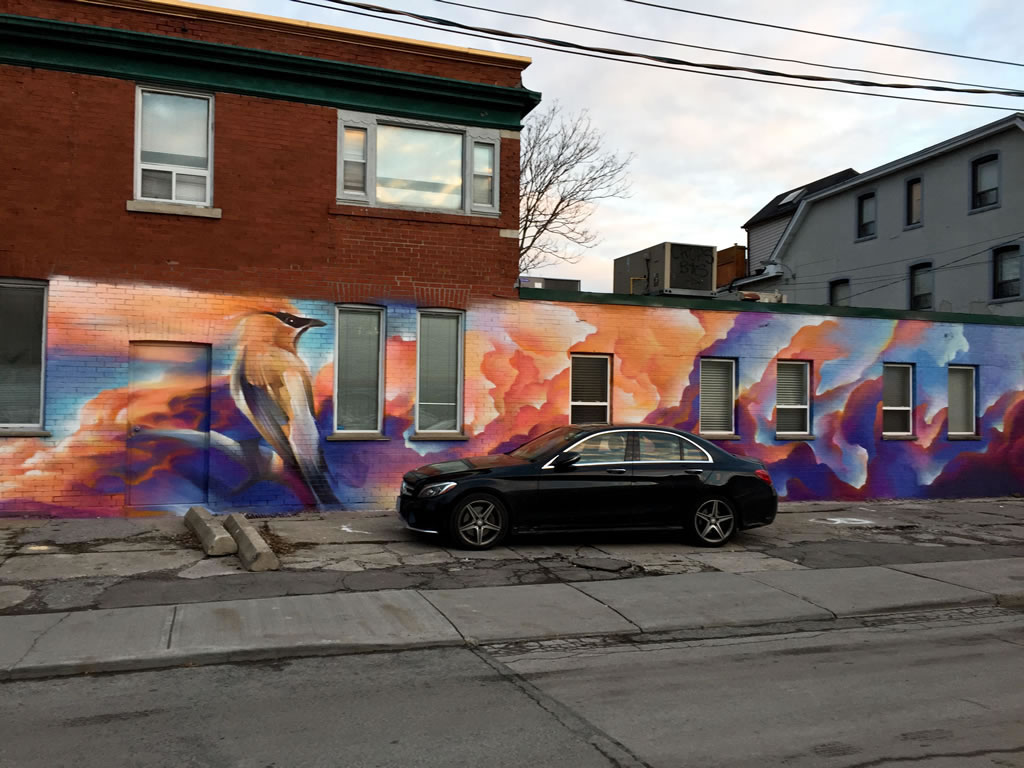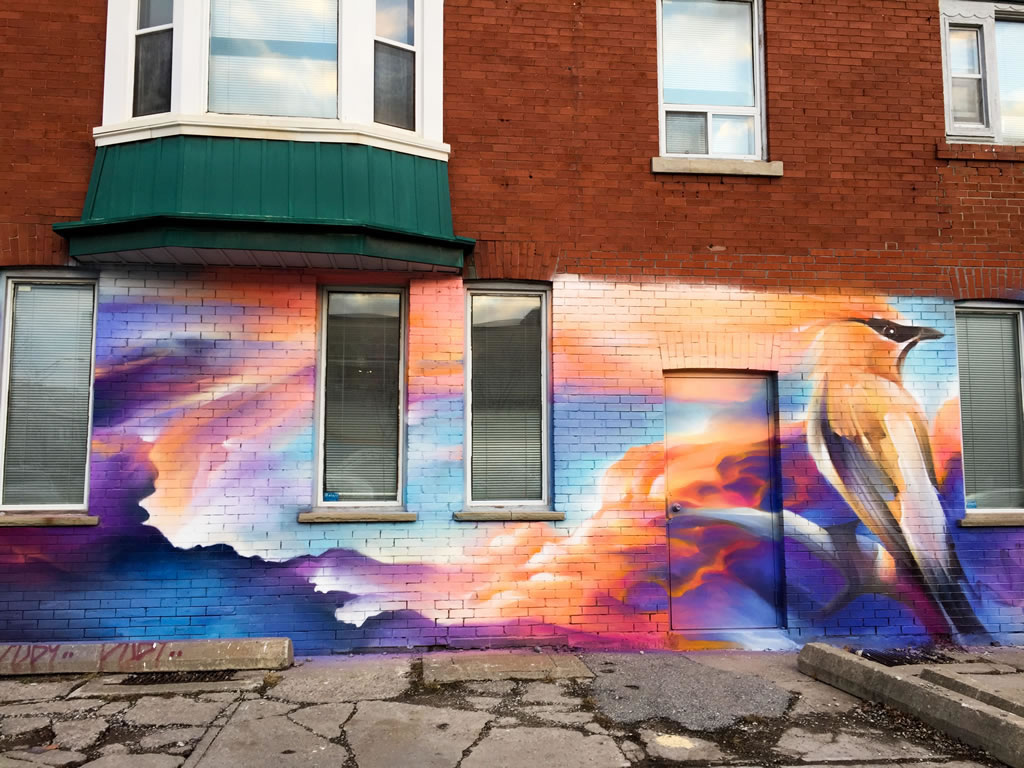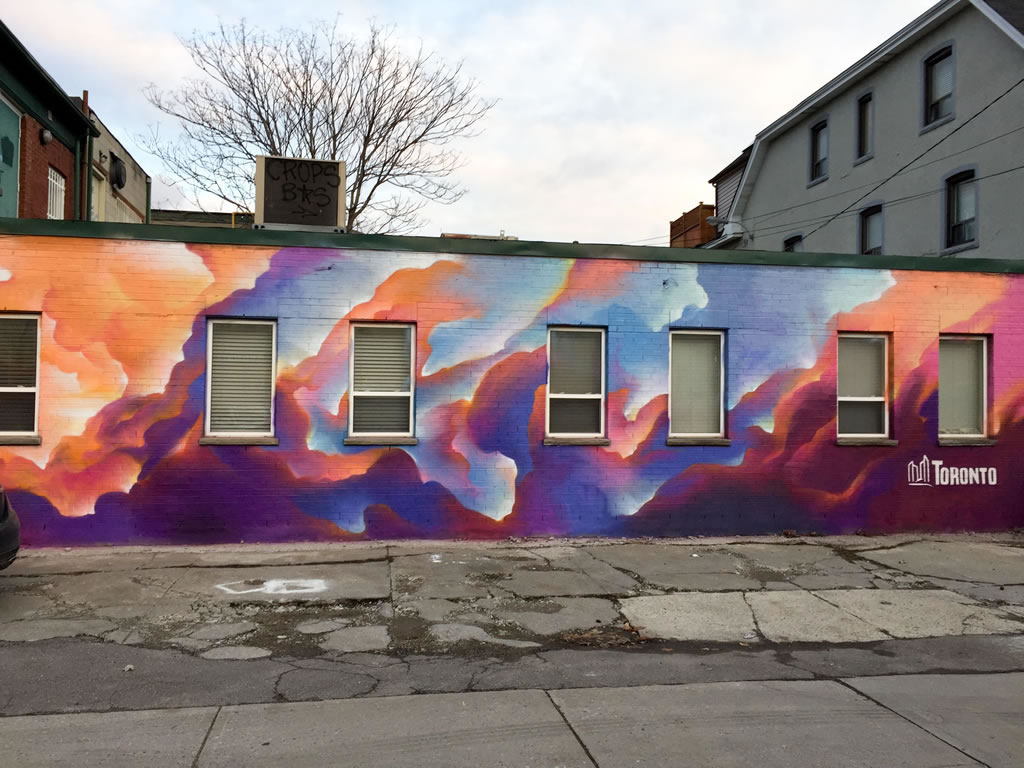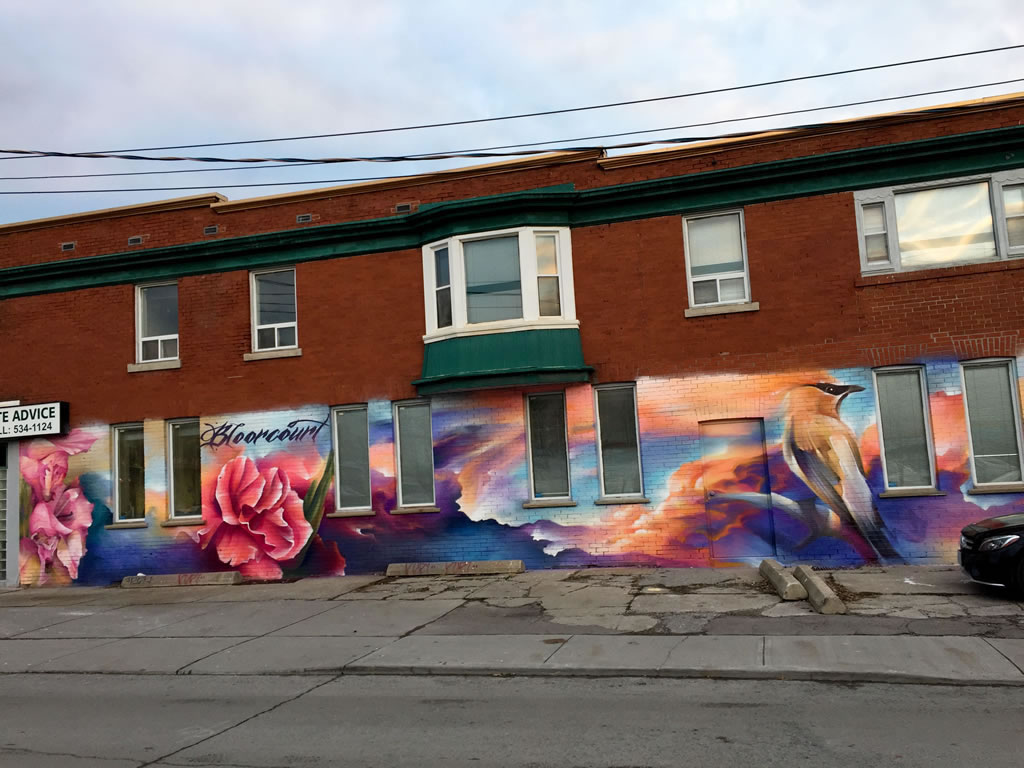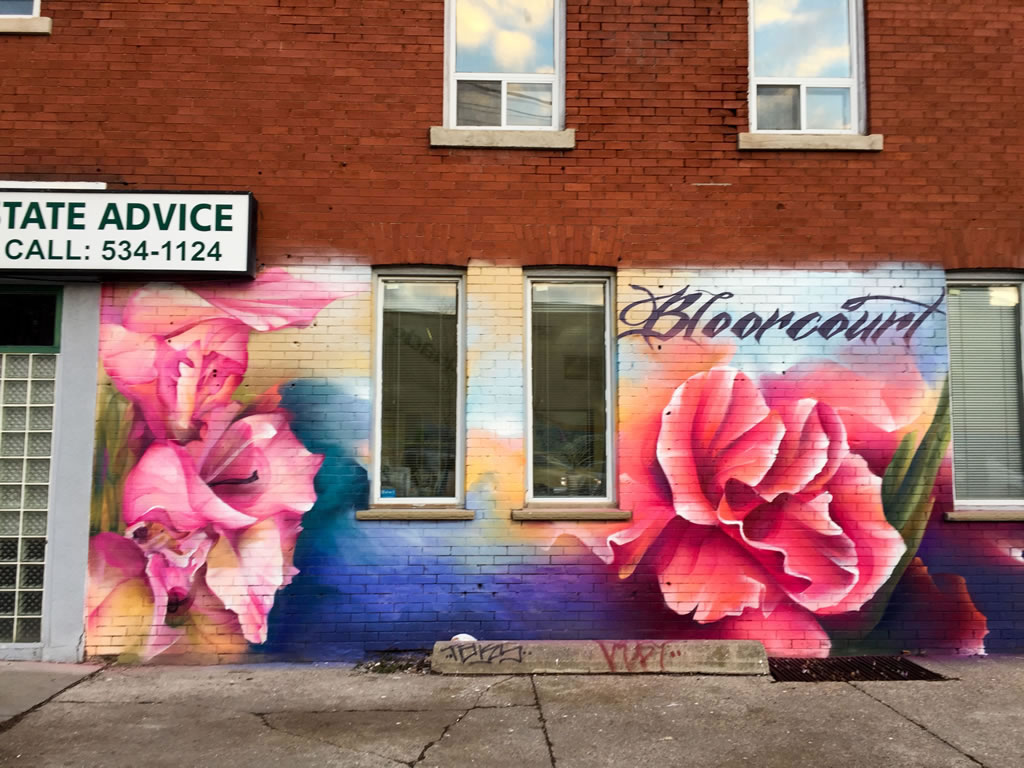 Why did Bret cross the road ?
To take a photo of a new mural by Alex Bacon of course !
Was he jaywalking to get over there ? He will never tell !
If that Mercedes-Benz wasn't parked there.. it would have been the perfect shot..
& I'm pretty sure that it was parked there illegally ..
Did Bret called the parking authority ? He will never tell !
Happy Thursday !
Toronto Graffiti Street Art Found Here:
🎨 by PAWEŁ SWANSKI @pawel_swanski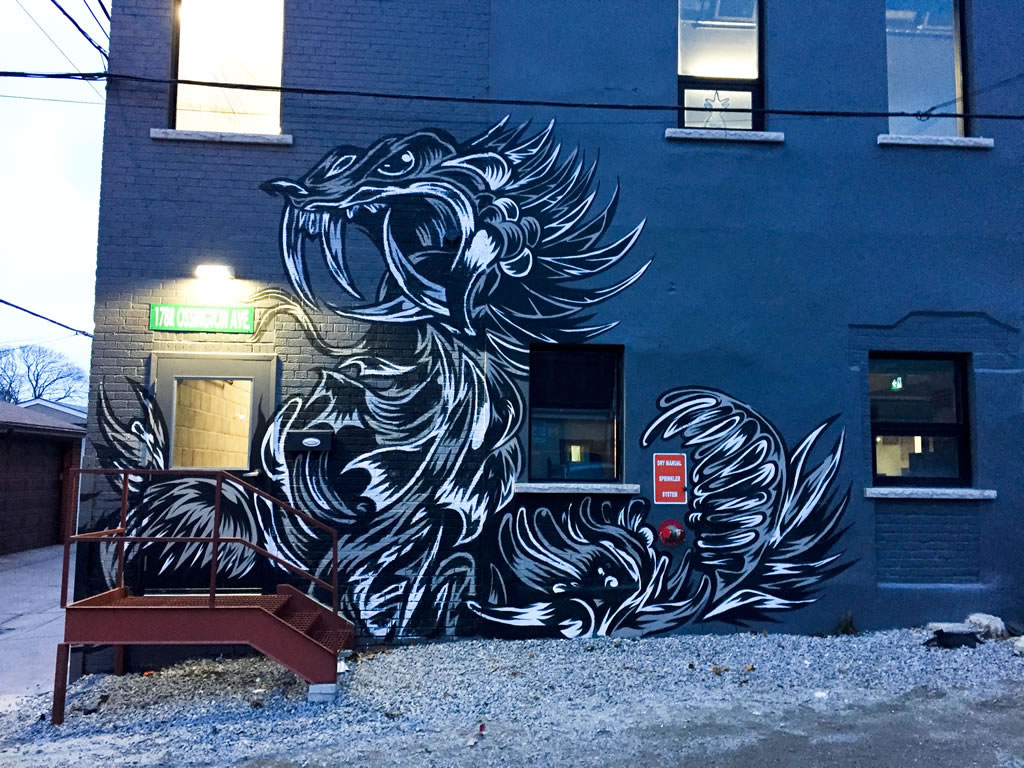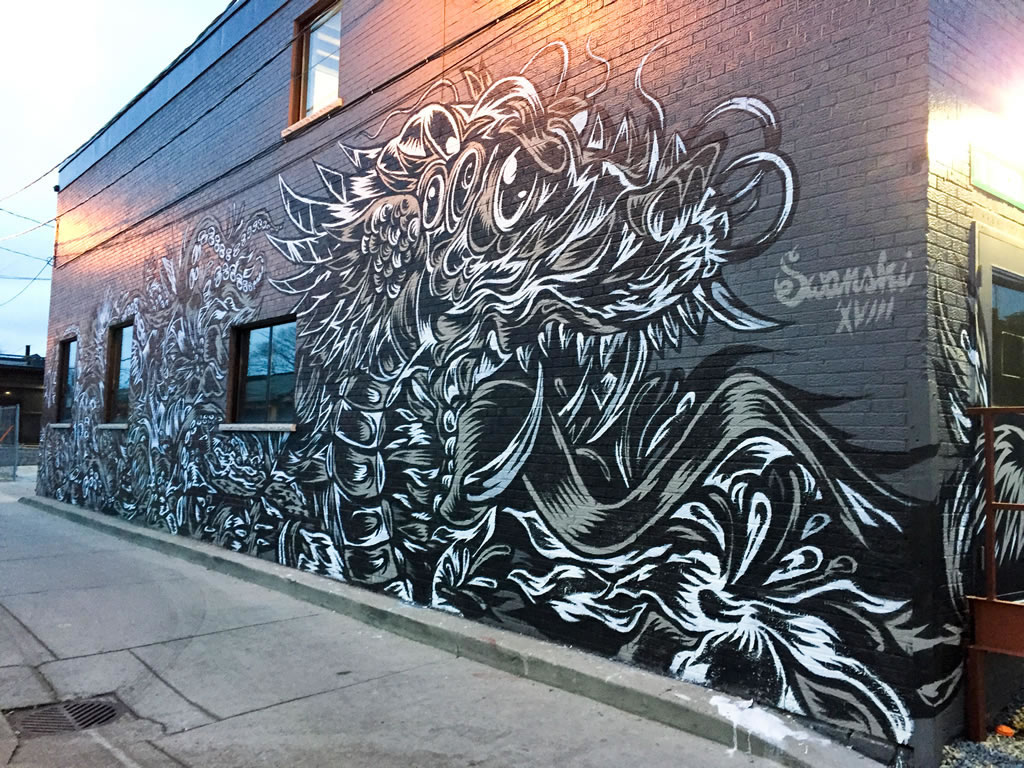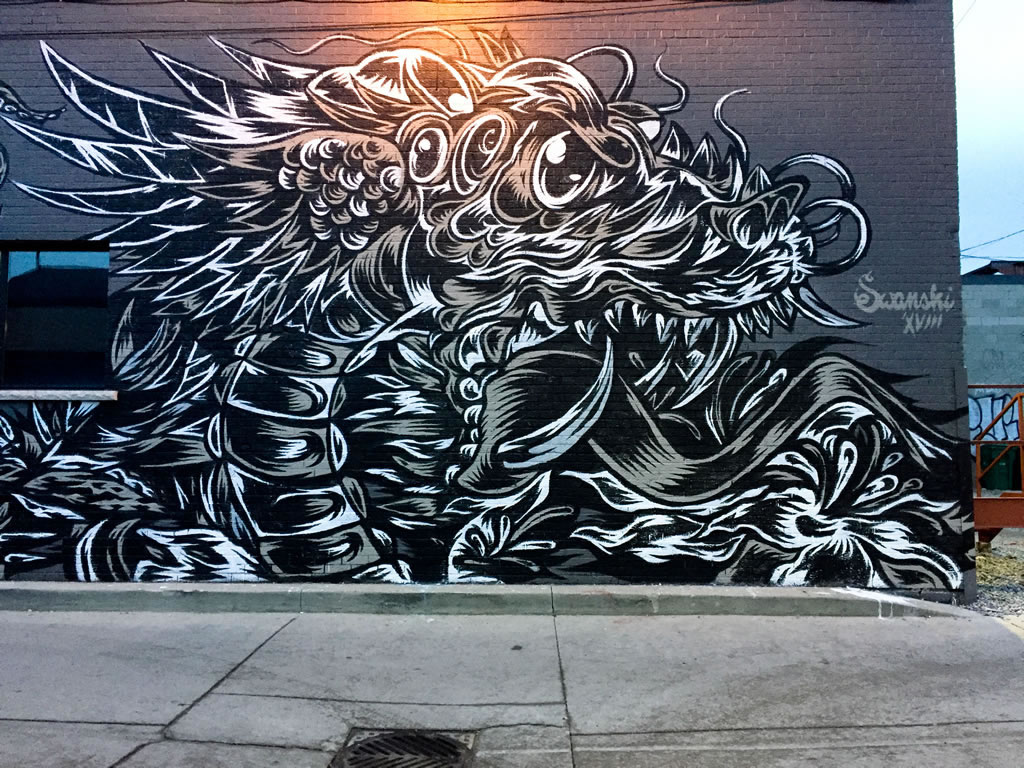 I had three great finds yesterday afternoon.. but ultimately this one gets posted first.
This is dragon is 'freaking' awesome to see in person…
Pawel Swanski is an artist based out of Warsaw Poland 🇵🇱 He was here back in October and has an amazing timelapse video of him working on this (on his IG account).
The art wraps around the wall and my pictures are pretty crappy.. but definitely check out his account it's really super.. this is all painted by hand !
Dragon is of course a drug reference.. as in "Chasing the Dragon" And it's outside a business that sells cannabis — and in case you haven't heard- cannabis is legal now in Canada – as of October 17th. I smell it everywhere I go !
Toronto Graffiti Street Art Found Here:
Wheatpaste Throw up by Ness Lee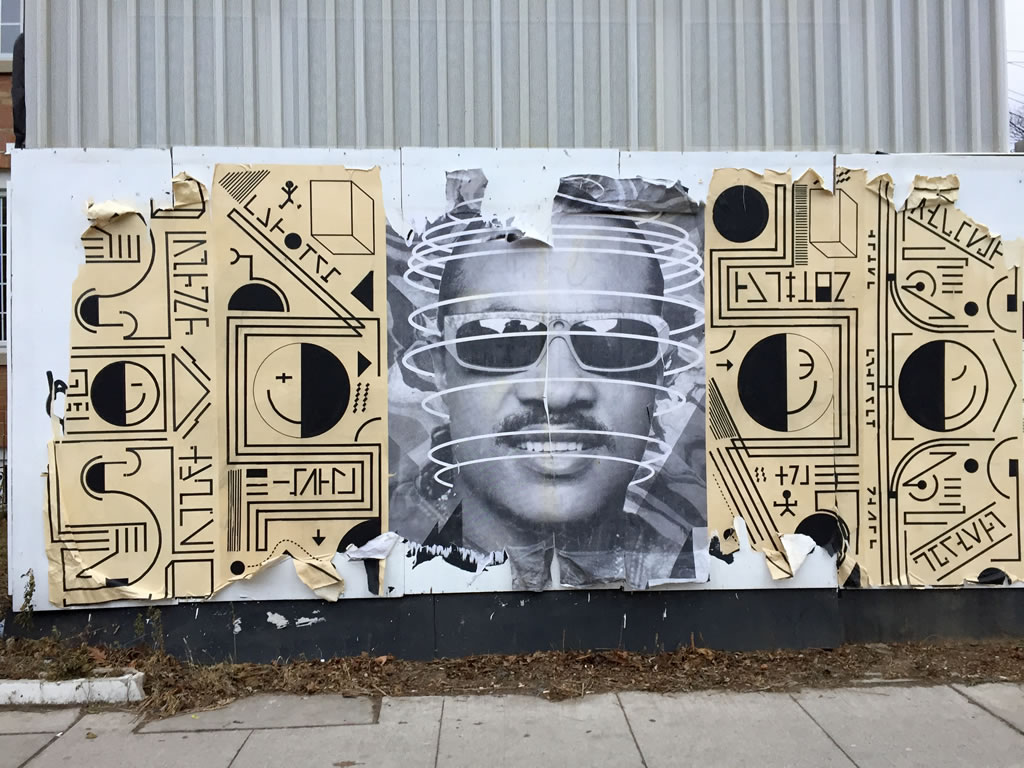 I'll throw in this wheatpaste throw up by Ness Lee as well. This is the third one that she has done at this same location. The wet weather hasn't been kind to type of art.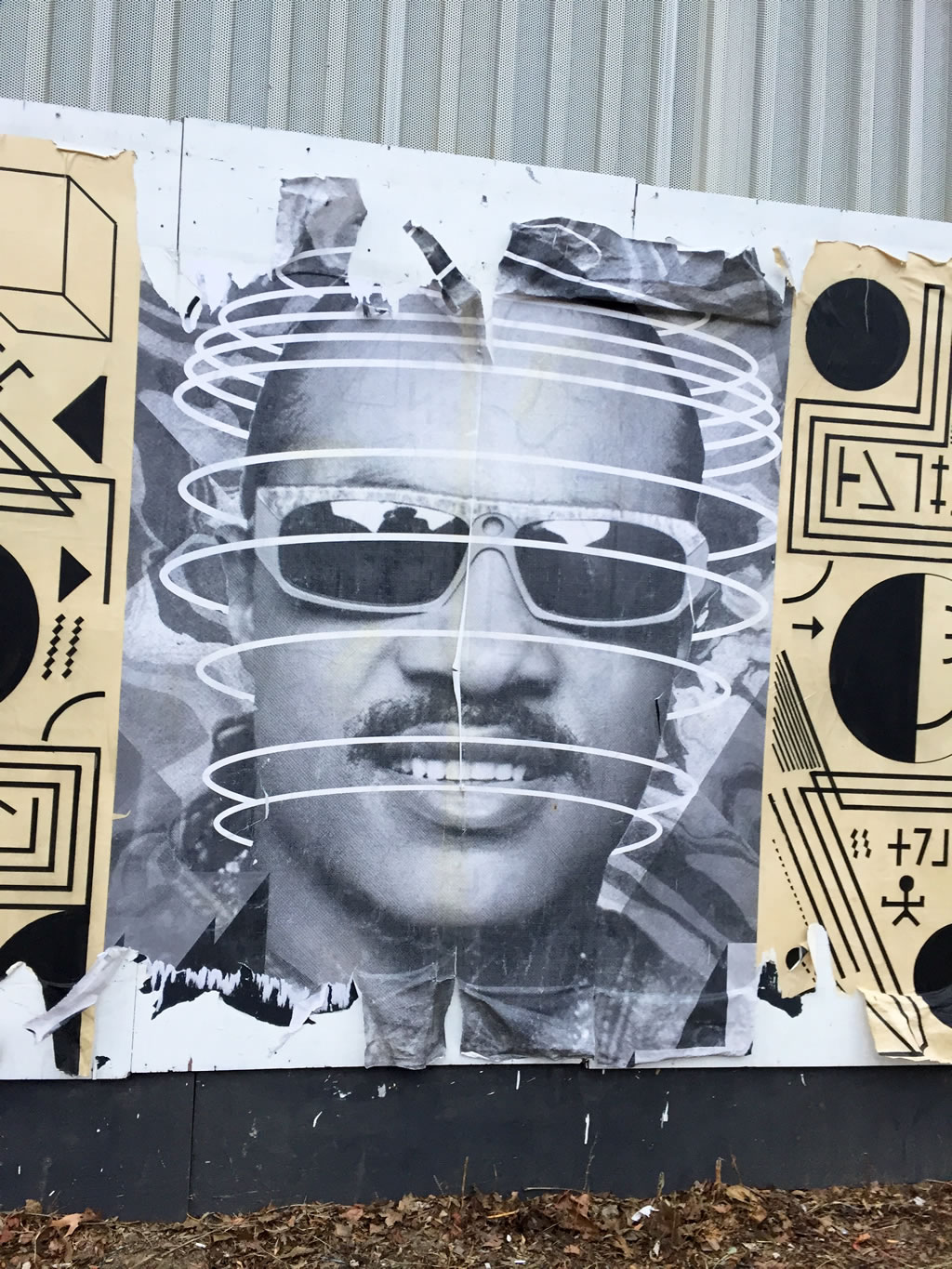 This one is song lyrics by Stevie Wonder.. and that's a photo of him that she has blown up.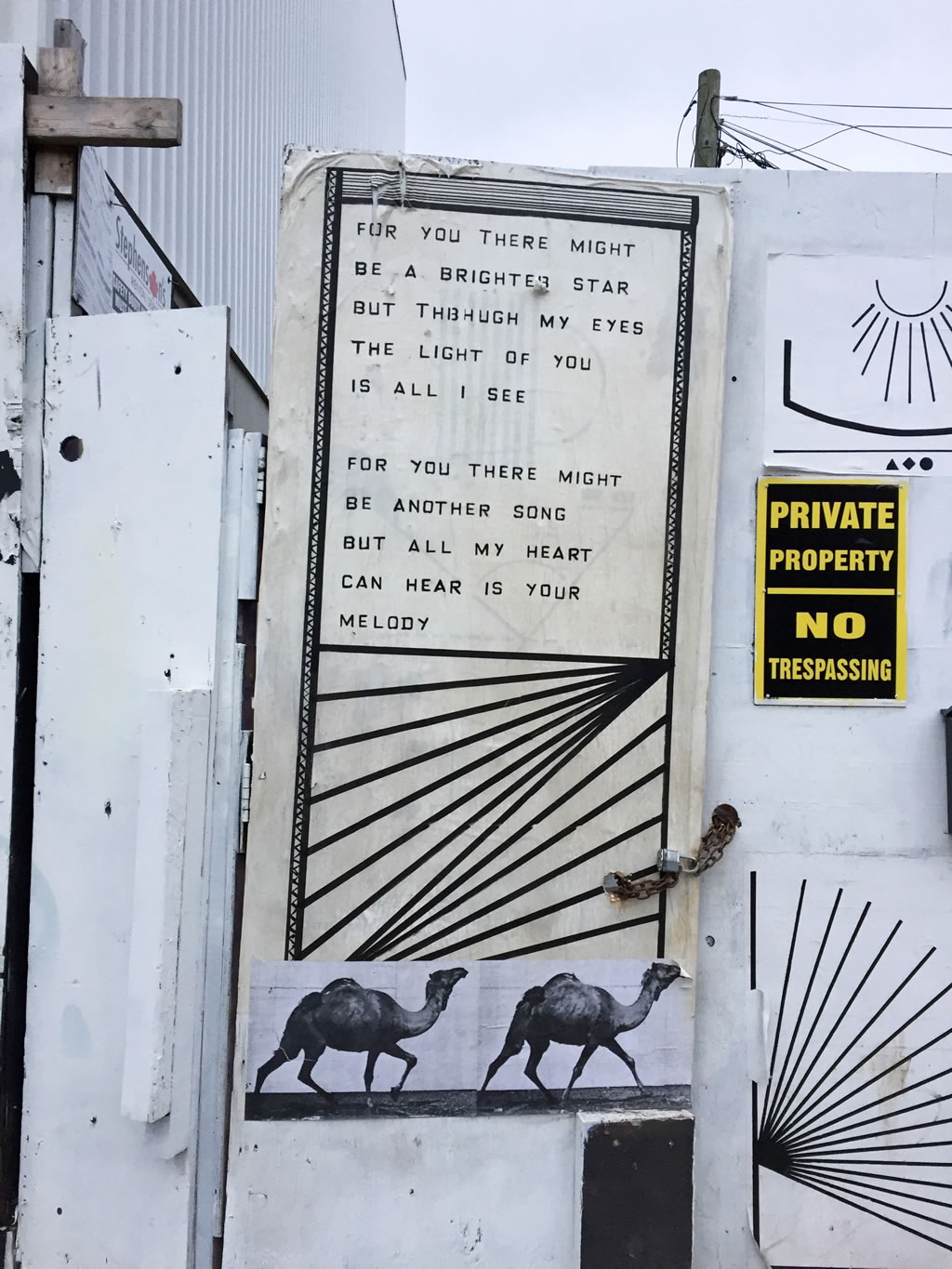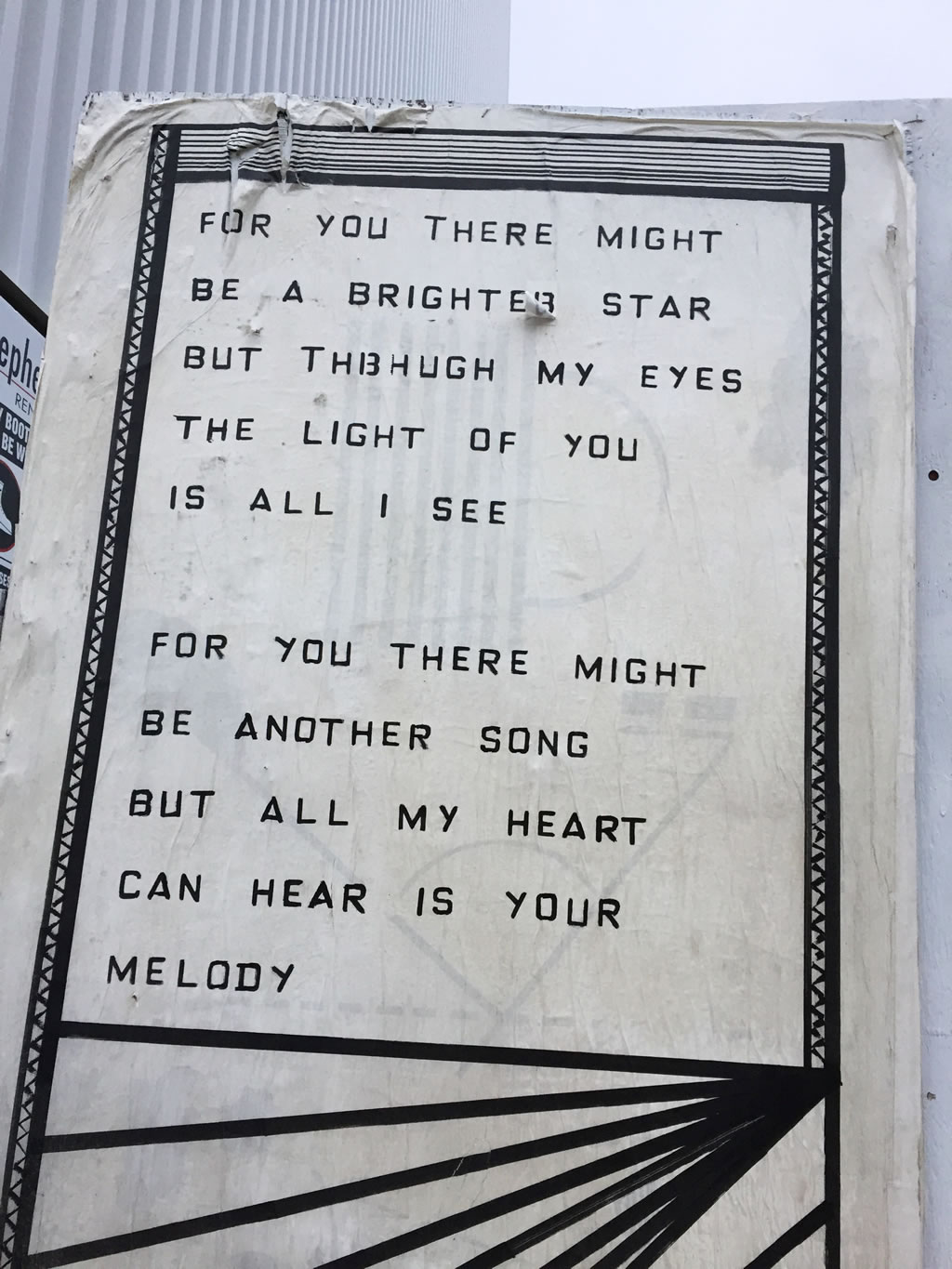 "For You There Might
Be A Brighter Start
But Through My Eyes
The Light Of You
Is All I See
For You There Might
Be Another Song
But All My Heart
Can Hear Is Your
Melody"
This is from his album Songs in the Key of Life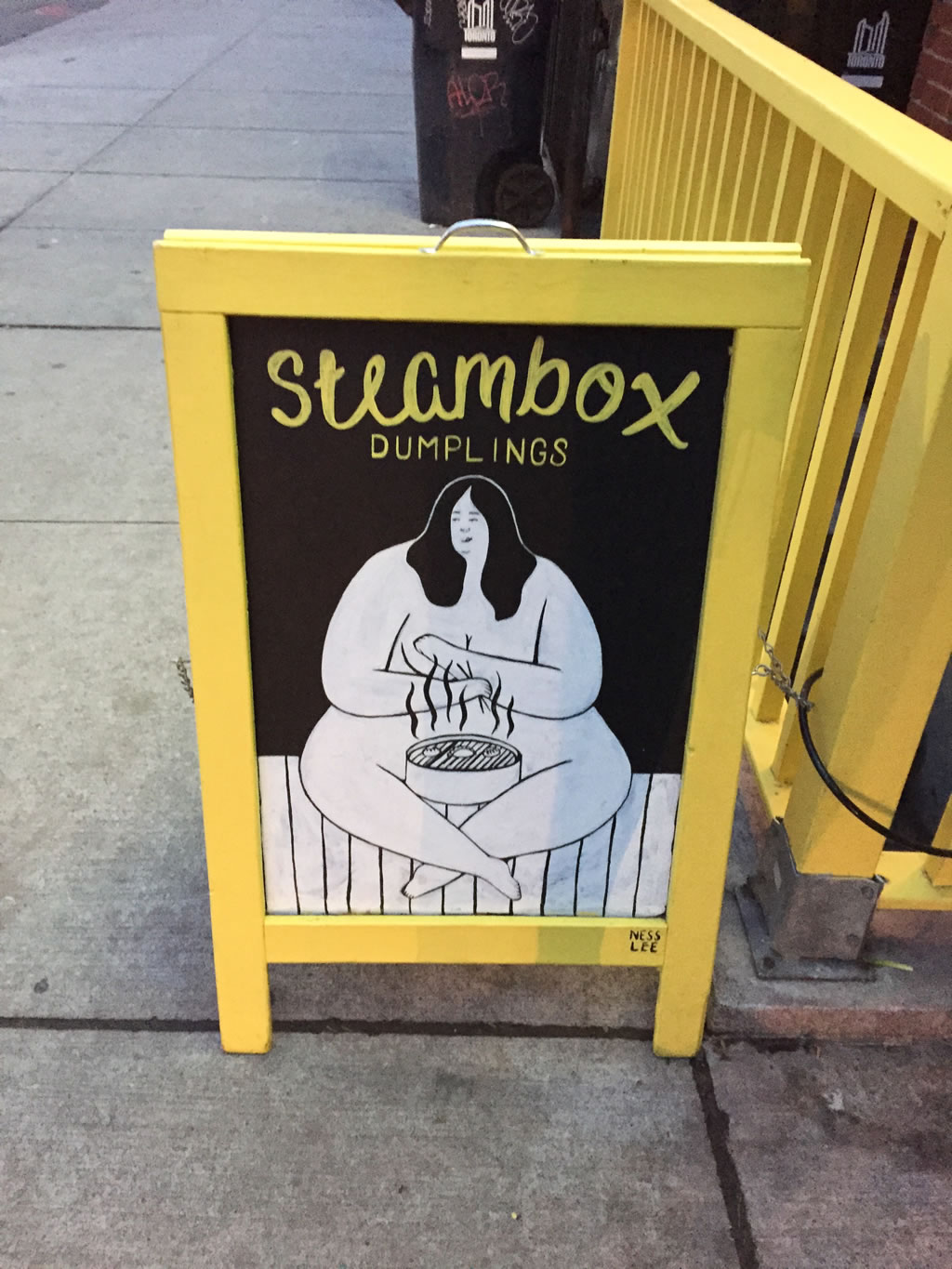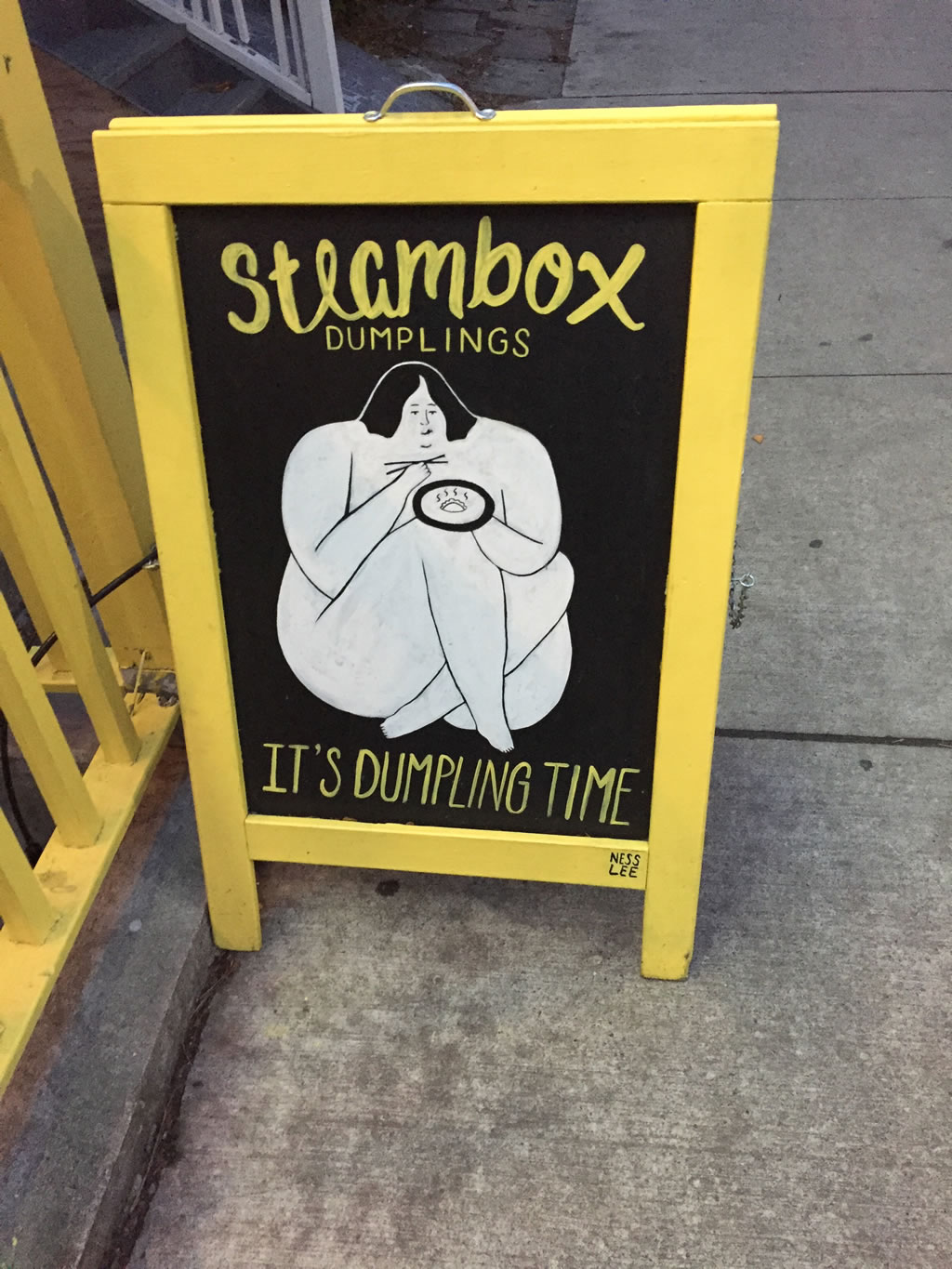 I found this by her as well outside a restaurant.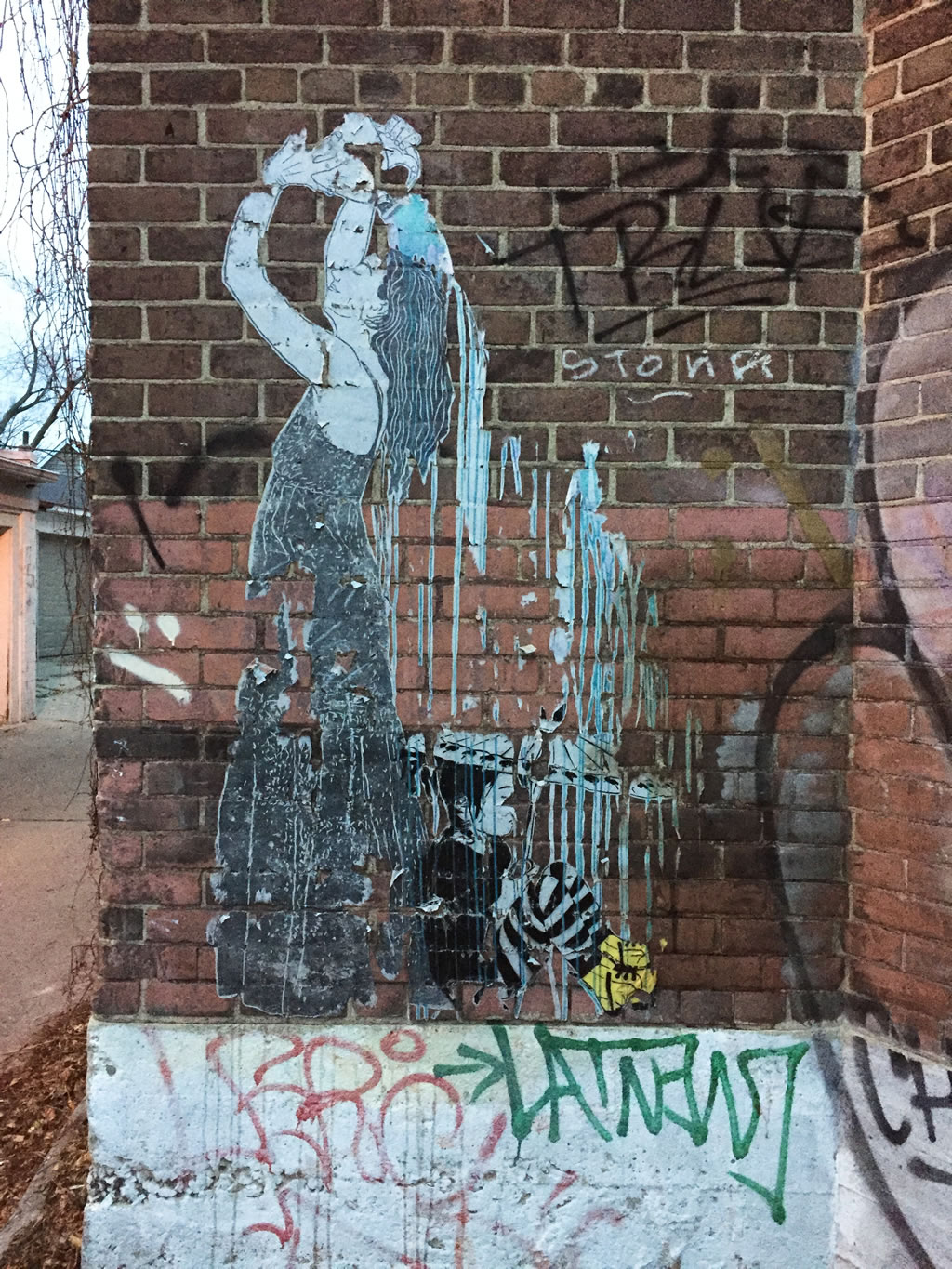 This one is nearby as well. I don't know if it's by her.. but it looks very similar and it was in the same area.
Toronto Graffiti Street Art Found Here: