Bruno Smoky Traffic Box north of High Park in another park. The wrap around effect is really interesting. His colors and designs are captivating
Colorful artwork with mushrooms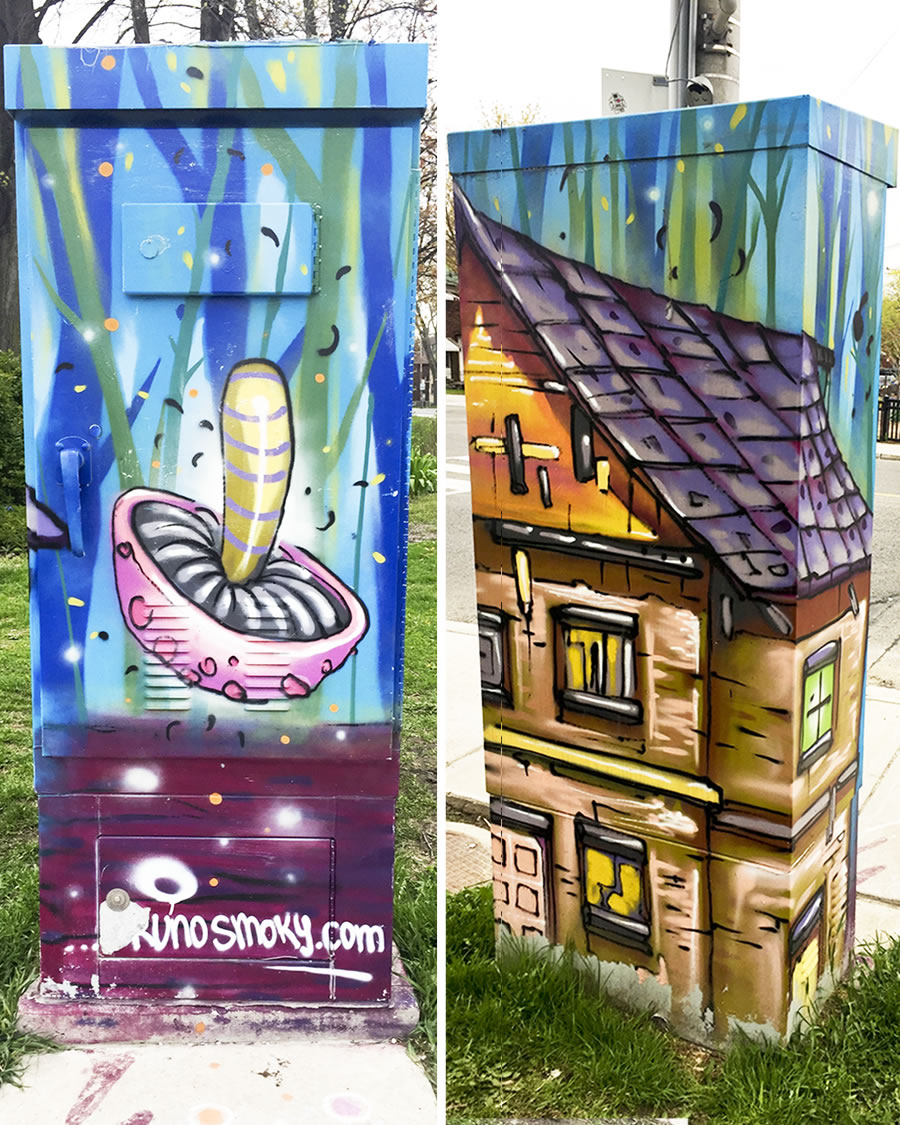 Traffic 🚥 Signal 📶 Box 🎁 by @brunosmoky – the left side with the mushroom 🍄 is the side that faces the street. The right side with the house 🏠 faces the park.
The left side has his website address which is brunosmoky.com and you can find all about him there 🇧🇷🇨🇦 . Curious why there are so many houses in his artwork…🏠 ? This was done ✅ In 2014
I have been semi-looking for this one for awhile…. @li_ongrevier has it on her account. But she had it geo-tagged as High Park. I go by or through High Park all the time so I couldn't figure out why I hadn't see it. It is near High Park just a little north of the park. I decided to do some more exploring yesterday.. and by chance went north and there it was !
I could have asked where it was.. but I think its more fun to find stuff like this by chance..
Utility Artbox found at this Toronto location: