Chilean artists mural wall finished in the west end by Paula Tikay and Aner. Its about indigenous people and they call this artwork "Three Sisters"
Massive aerosol art mural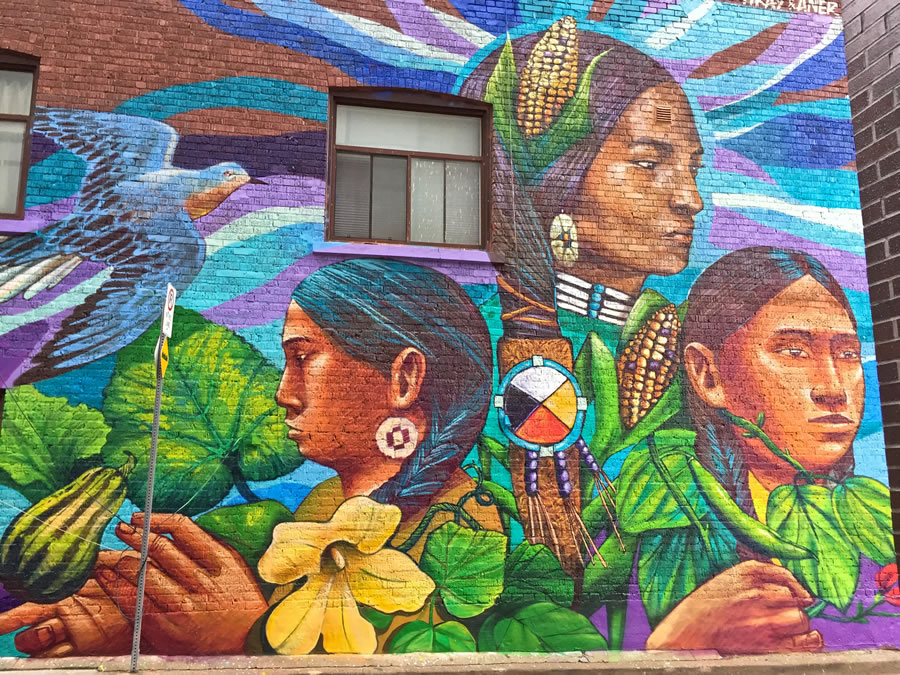 Went by the live art that I found on Sunday and found it complete. Its signed and by Paula Tikay @paulatikay and Aner @a_n_e_r from Chile. Its a very high and long mural; I can only capture this much of it for you.
There was a lady parked in front of it when I went by and I asked her politely if she would move her car for me.. and she did ! So, glad to see it without an obstruction.. the colors are terrific.
After that I walked a little further down the same street and found her art car (which I will post later). She and her partner were working on another mural with a lift that is going to be even bigger than this one. She was talking to a whole group of people when I went by .. so again I didn't get a chance to say hello.
I'll be back to check out the new mural as well… !
Its definitely mural season.. ___
http://aneralapinta.tumblr.com
https://www.instagram.com/a_n_e_r/
Artwork photo captured on 06/06/17 at the Toronto location below: