Clever Voltaire Music Quote found near the Art Gallery of Toronto. This was outside an office in back alley that had tags & graffiti, this quote stands out
Graffiti Quote Artwork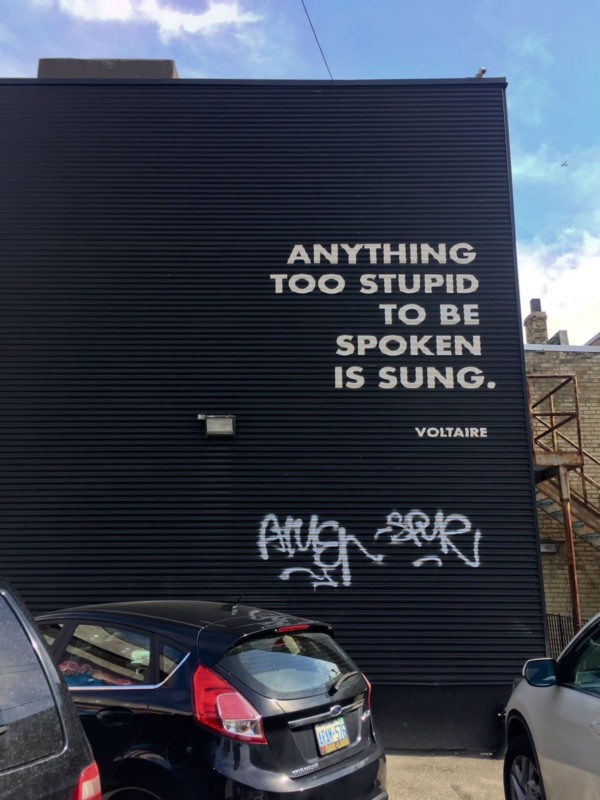 "Anything too stupid to be spoken is sung.".
.
Tout ce trop stupide pour être dit est chanté.".
..
.
"Qualquer coisa muito estúpida para ser falado é cantado." . .
.
— Voltaire .
🎶 🎶🎶🎶🎶🎶🎶🎶🎶🎶🎶
.
Not sure what this is for.. I should have went around the front to see. Its near the Art Gallery of Ontario, so figuring that its probably the back of another 🎨 gallery. It could be a 🍷 bar for all I know. It stands out on the street.
I seem to find more interesting things in the back of buildings 🏢 than I do from the front of them.
Voltaire was a 🇫🇷 writer from the 1700's and seems to be highly quotable !!
Art Graffiti discovered at this Toronto location: