Elicser Elliott Art Show
I should have posted this earlier.. but the show is on until August 25th at Hashtag Gallery.
Here is the blurb about his show:
"The objective of Eliscer's newest work, "Phone It In" plays with the medium we all now know so well, our phones, to create pieces in a small format and exaggerating the size making us consider the value and importance that is placed on digital creations once they become tangible and much larger. Is it easier to communicate it's meaning? Does the size change how we understand the art? We're challenged by Eliscer to ask ourselves these questions, and wonder, "What if it had remained only on our phone?""
PoserABM Art Show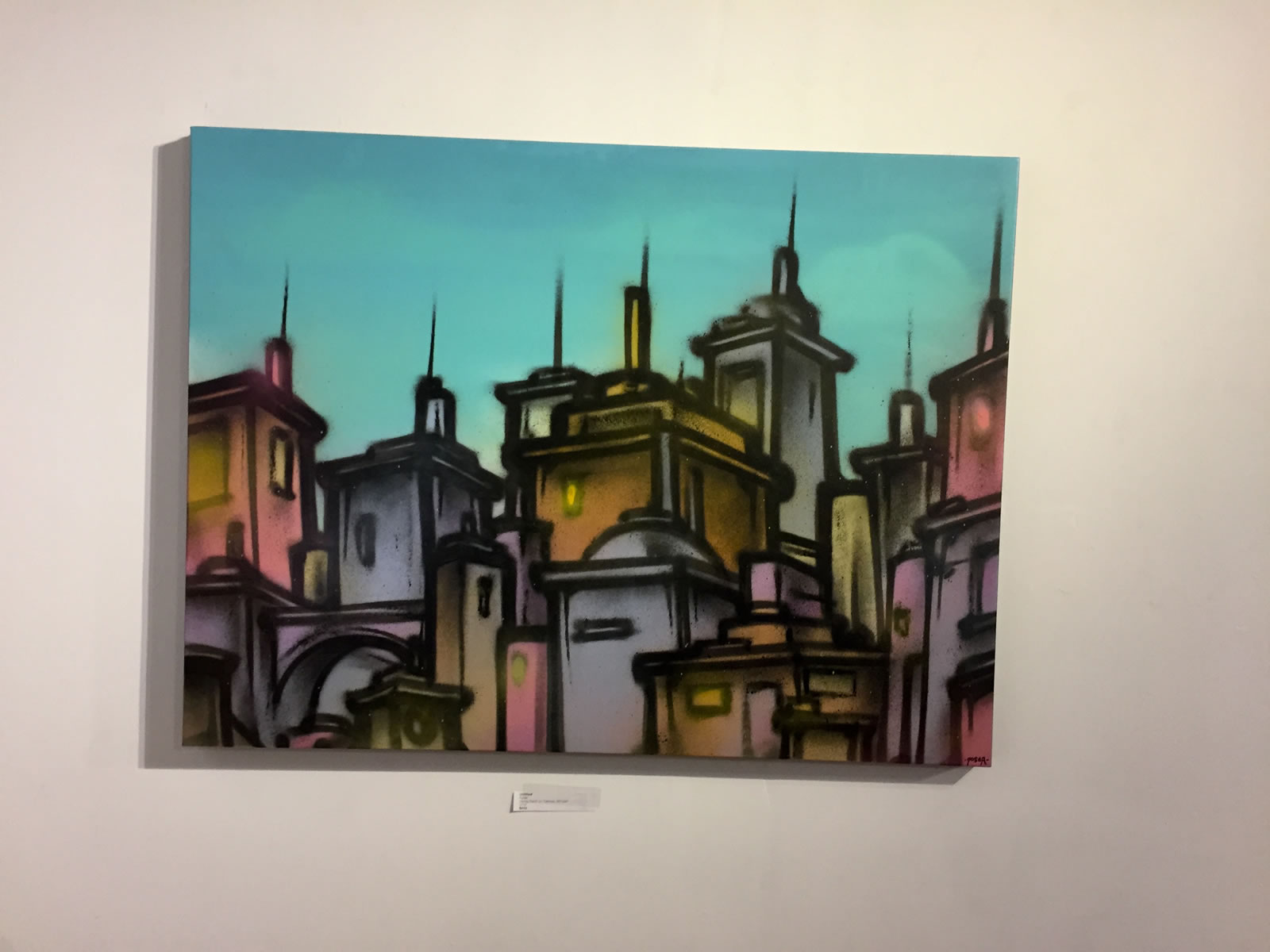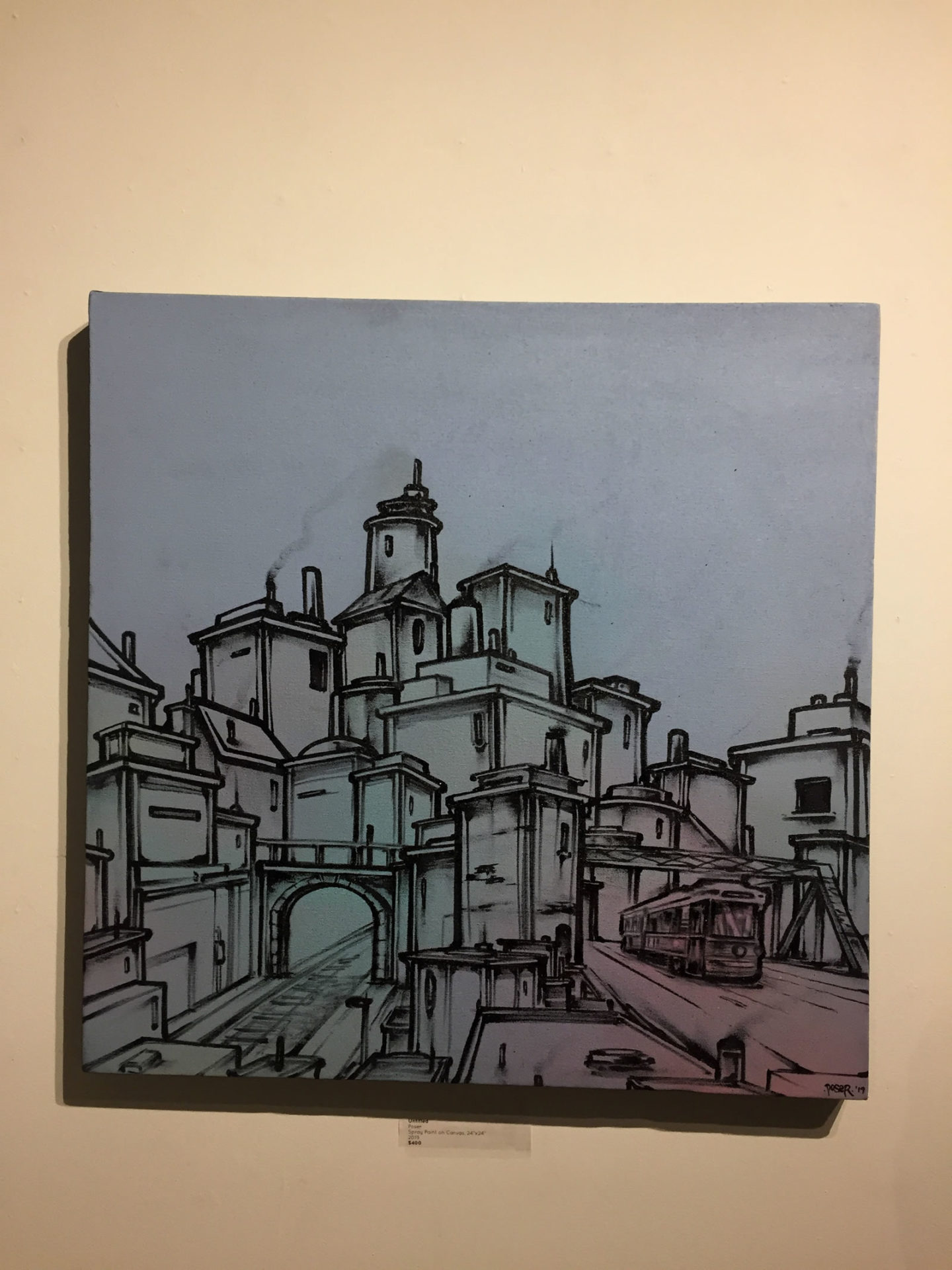 Then on the lower level PoserABM also has a show featuring some of his work and 'CityScapes" is the theme.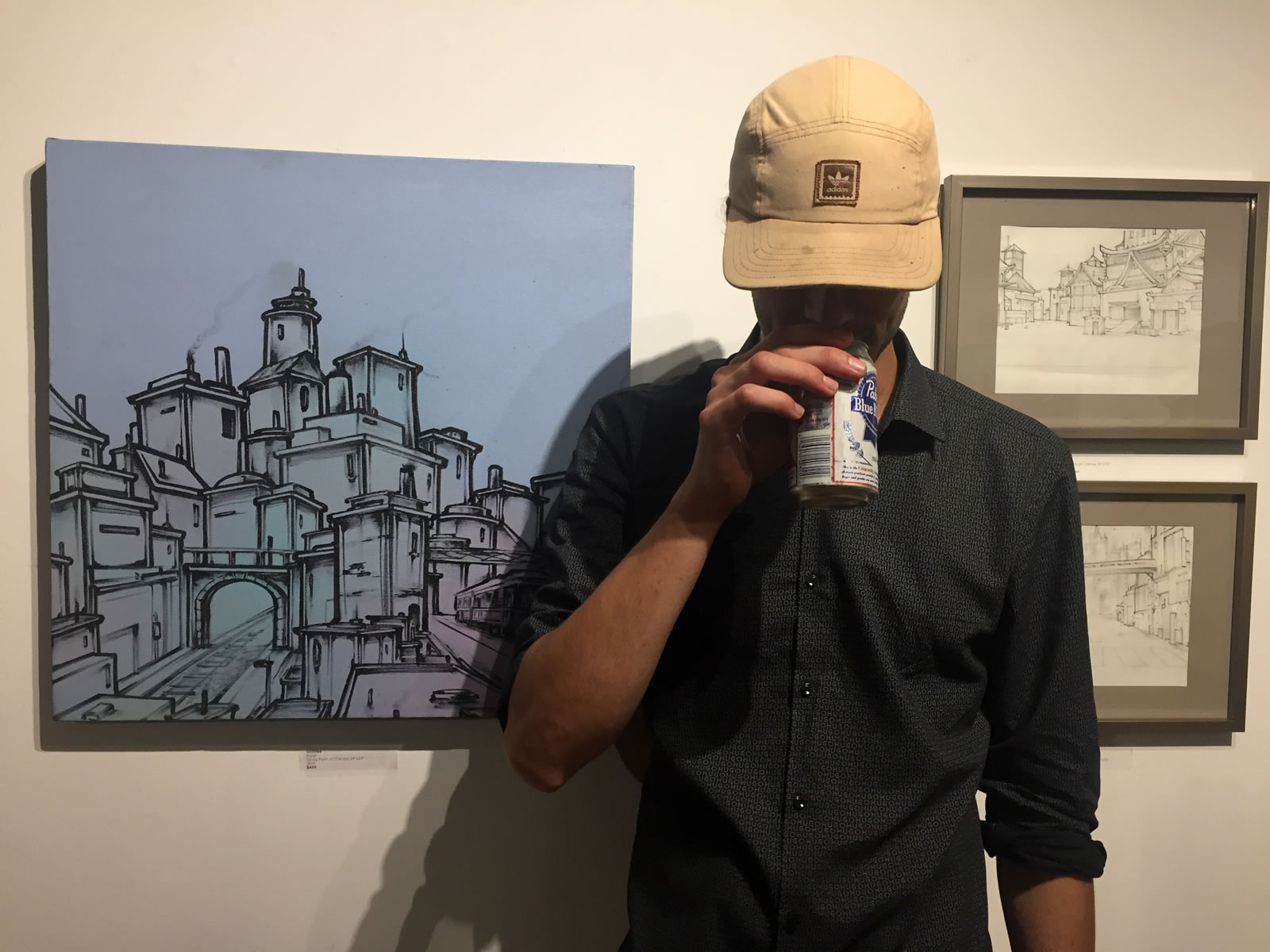 He said I could post this picture as long as he is incognito !
Toronto Art Show Found Here:
LuvSumone Sidewalk Art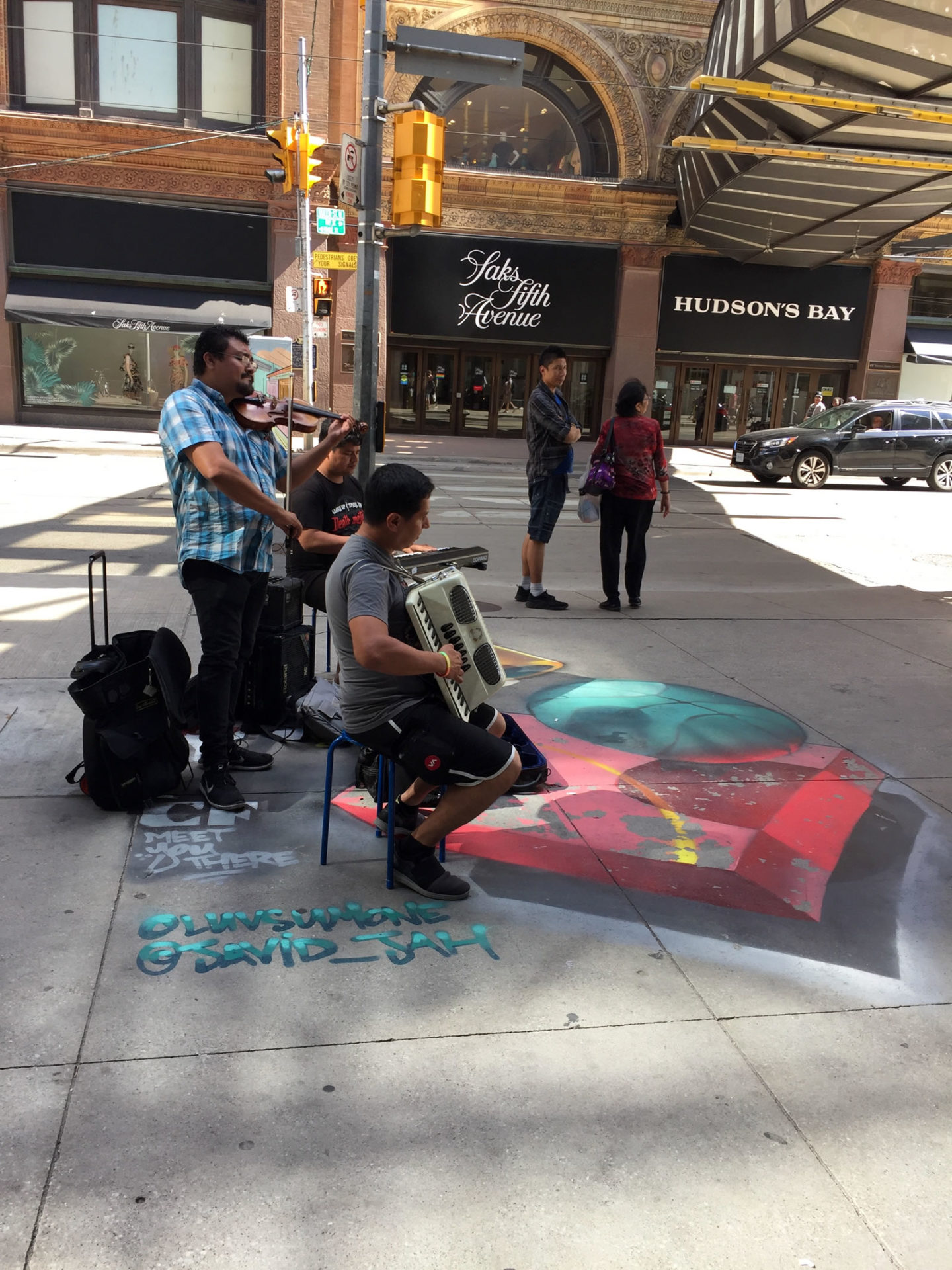 I'm going to post this because it's at the entrance to the Eaton Centre and LuvSumone also did some artwork inside for YouTube.
Toronto Graffiti Street Art Found Here:
Balancing Art Installation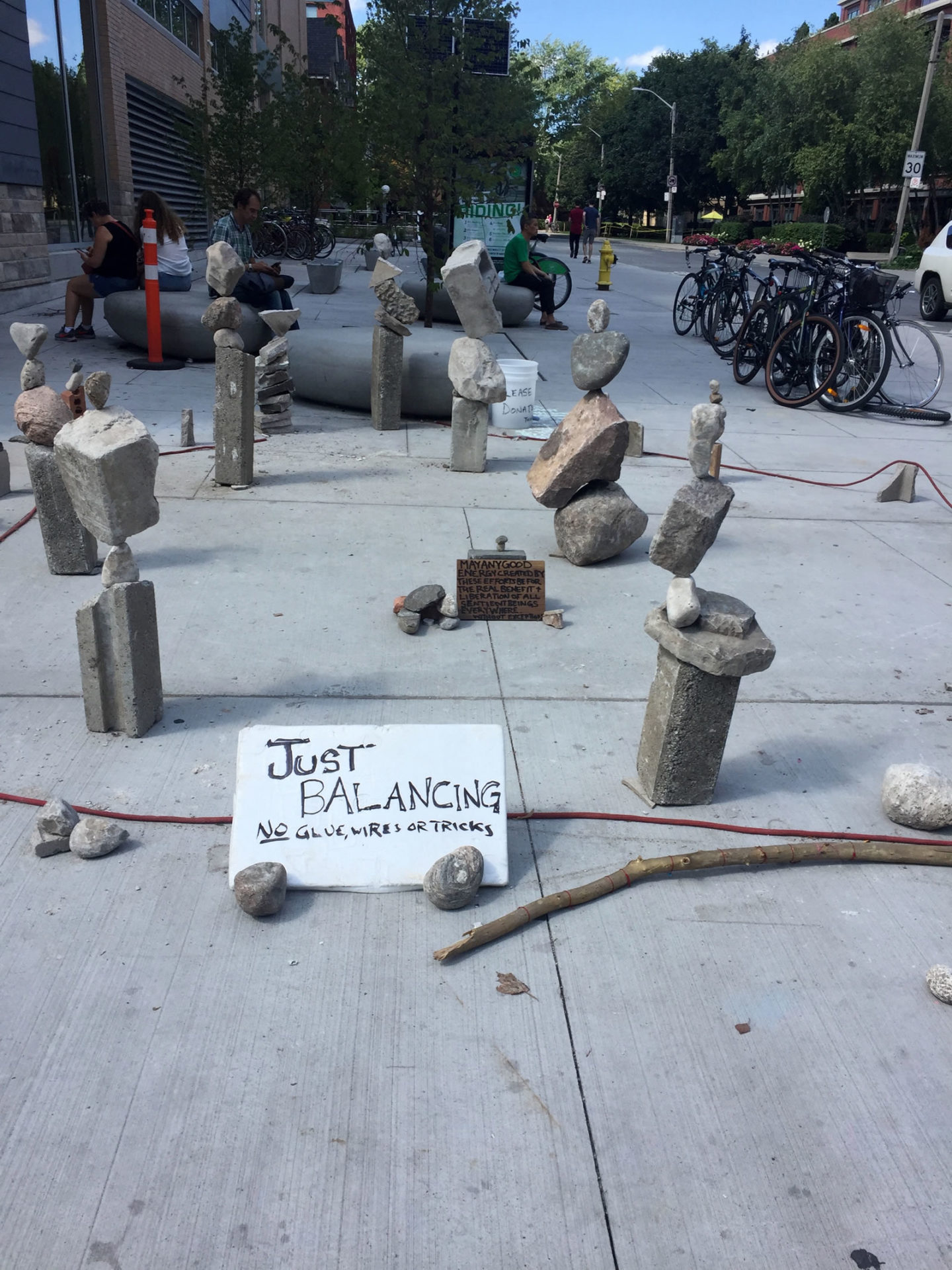 Not sure how to describe this other than what that sign says. A guy has been doing that with stones for months maybe even years at this location. It interesting to see in person.
Toronto Graffiti Street Art Found Here:
Graffiti Alley Murals
Then a quick tour through graffiti alley..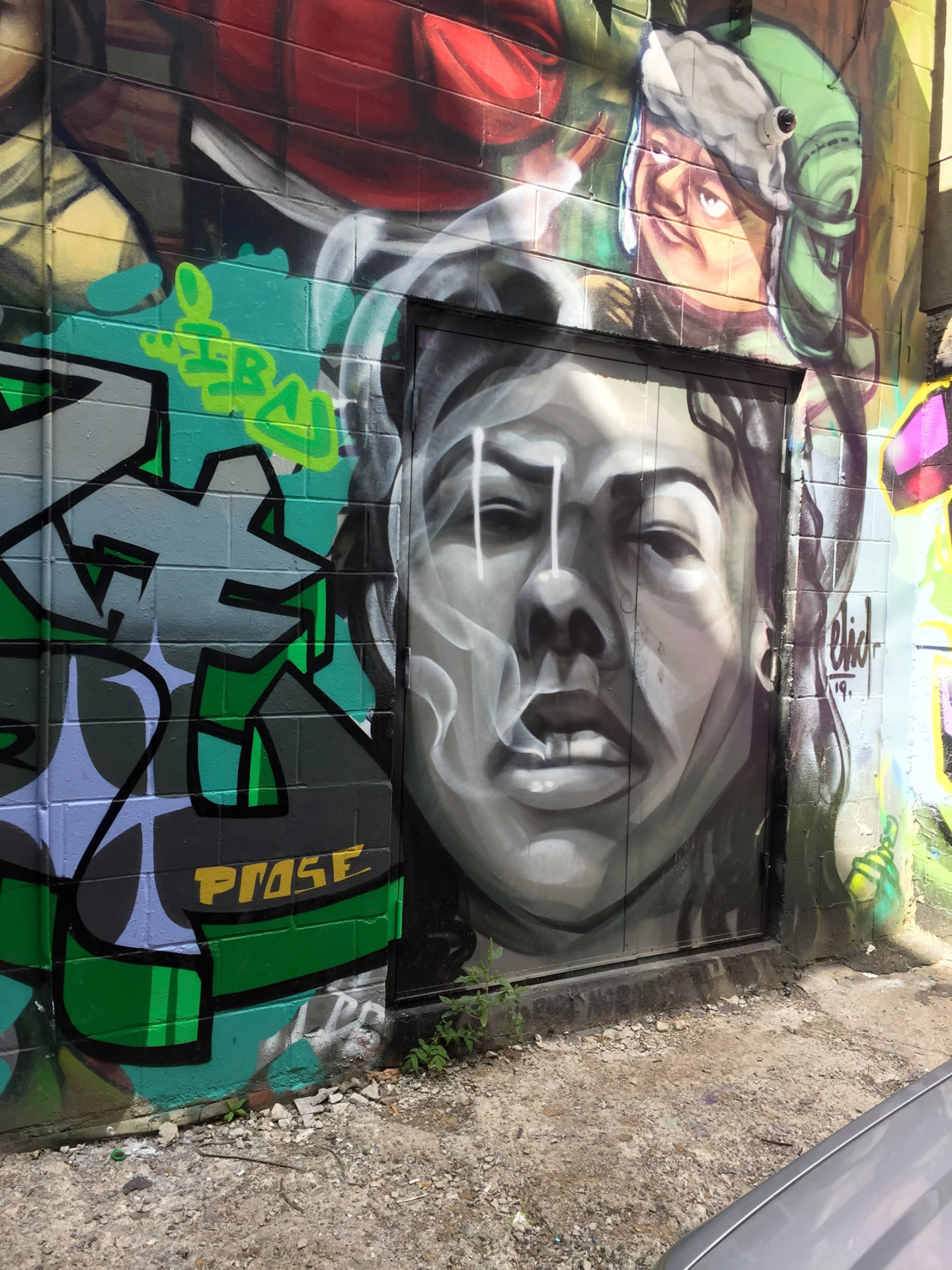 Here's an older Eliscer mural.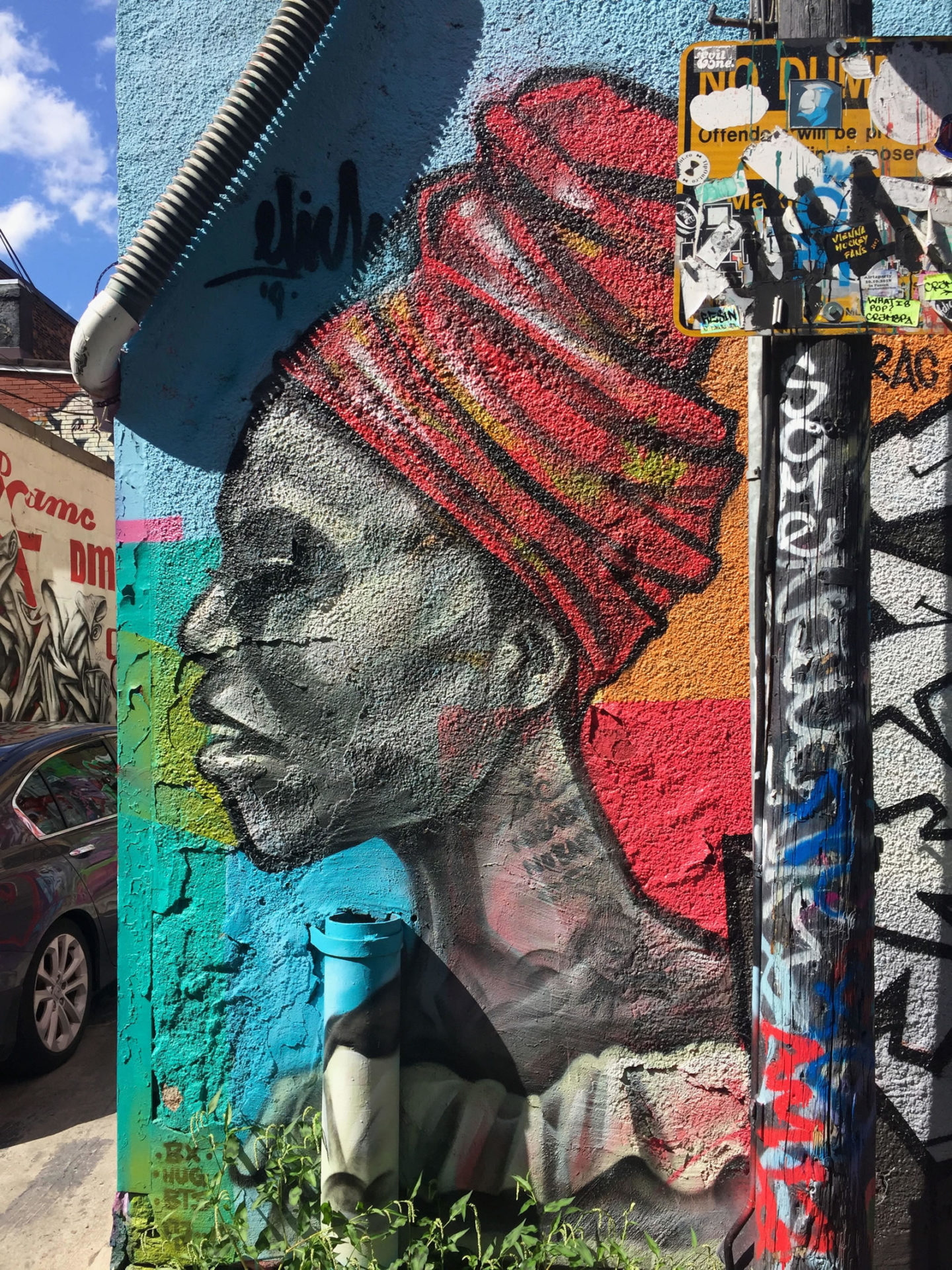 Here's an newer Eliscer mural..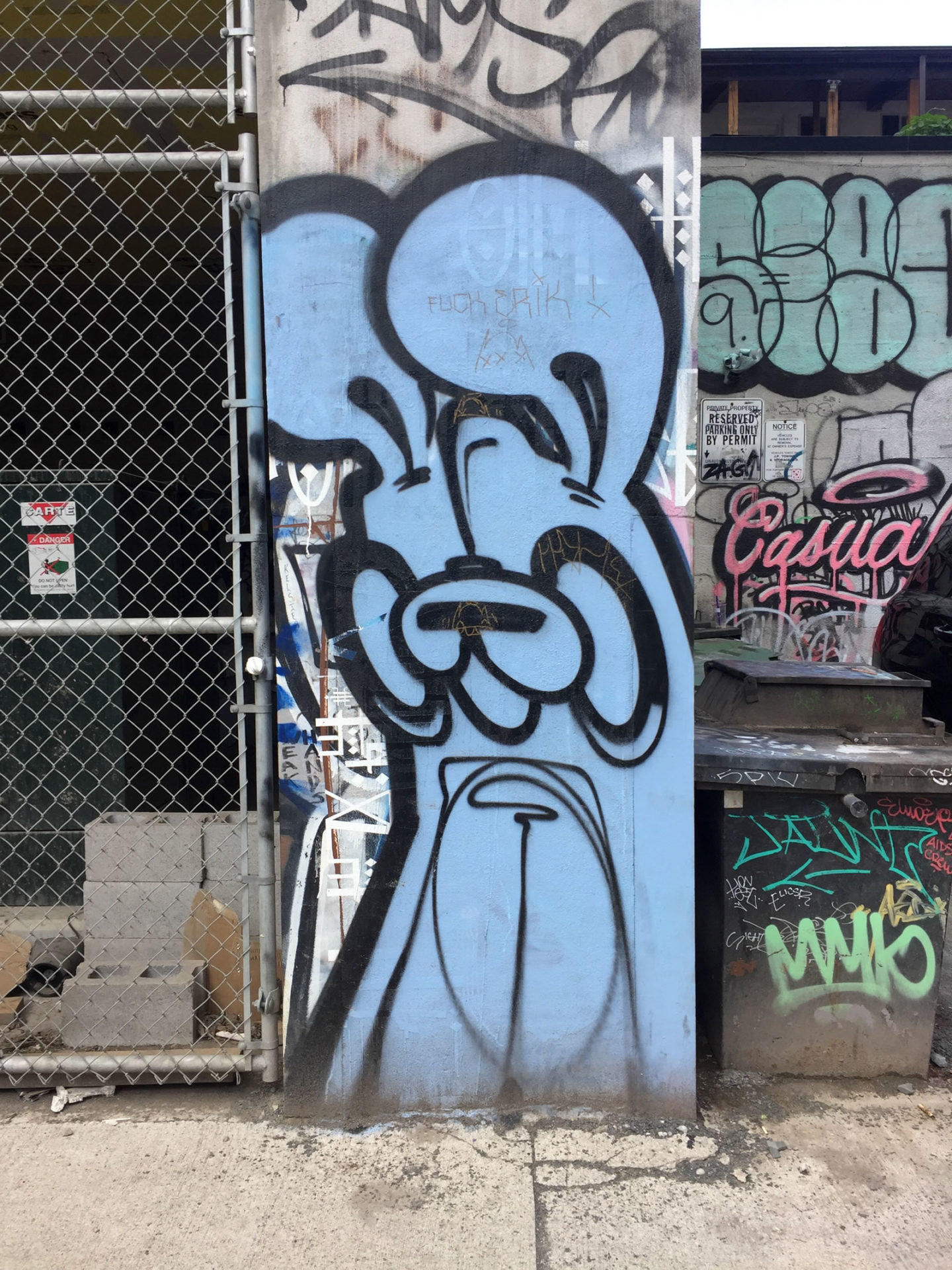 There was also an PoserABM rabbit.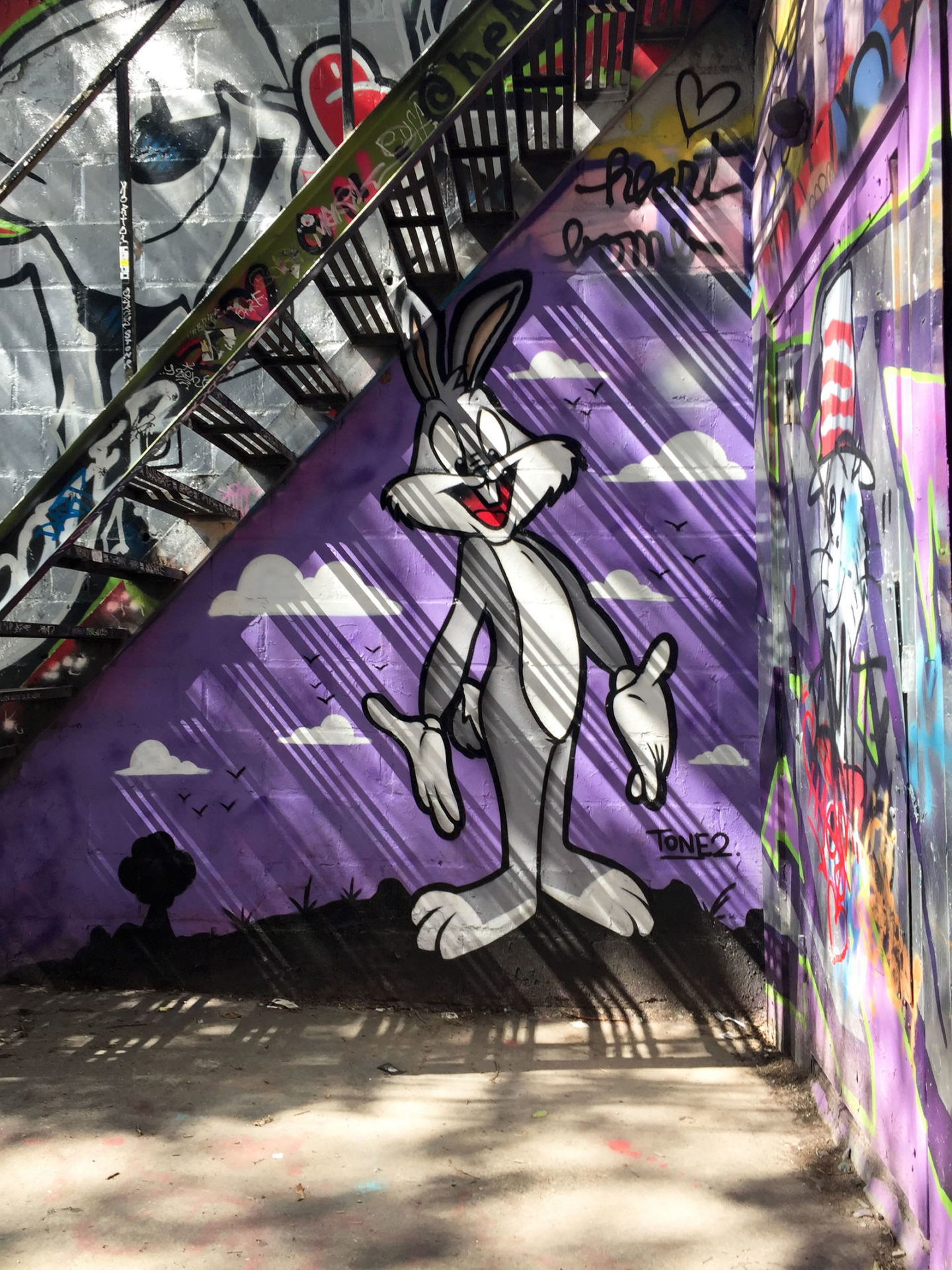 New Bugs Bunny by Tone2
Something by Alerks !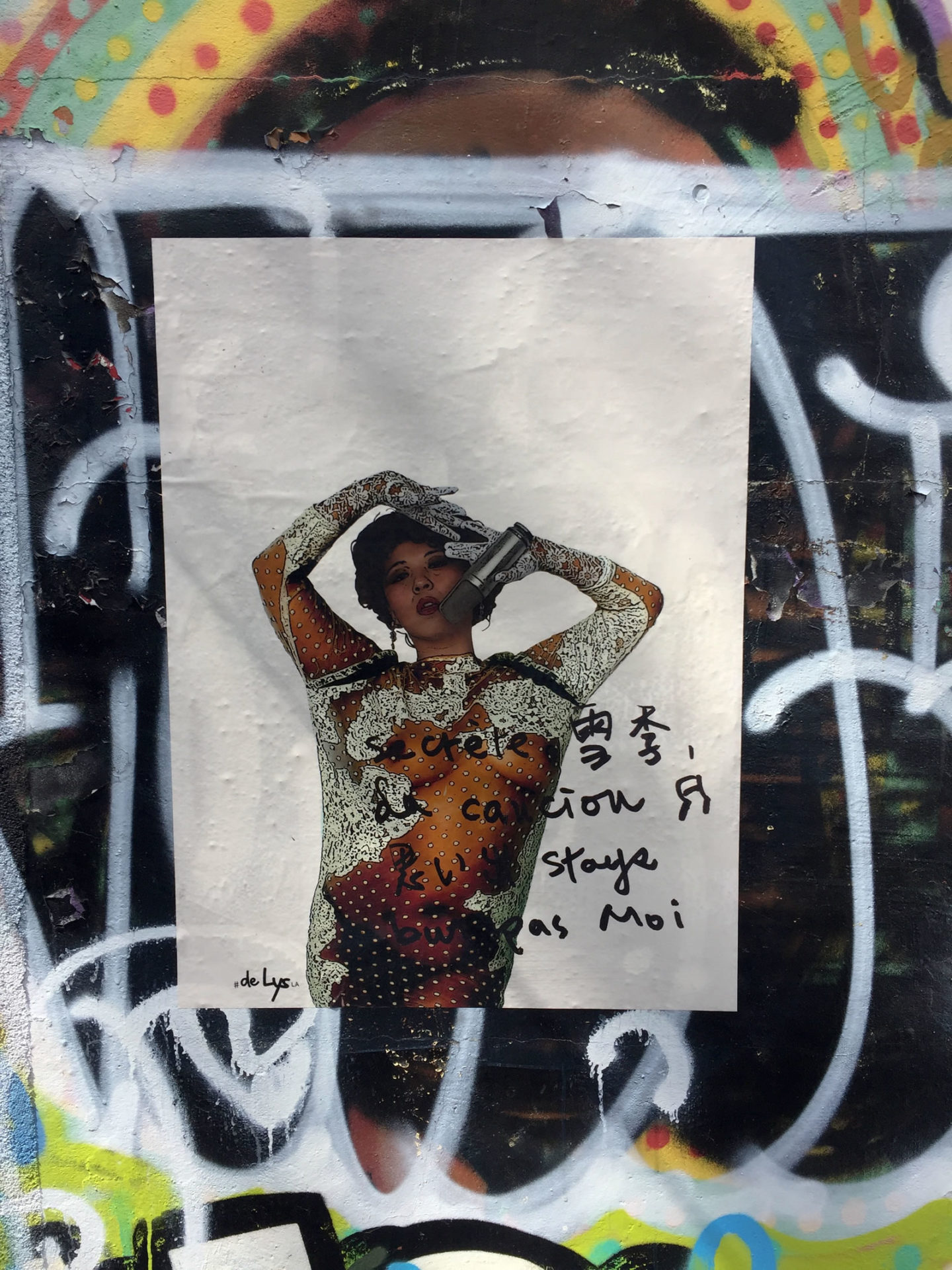 Paste up someone that goes by DE LYS "Is a public art installation project by Los Angeles based artist duo Lee Shapiro"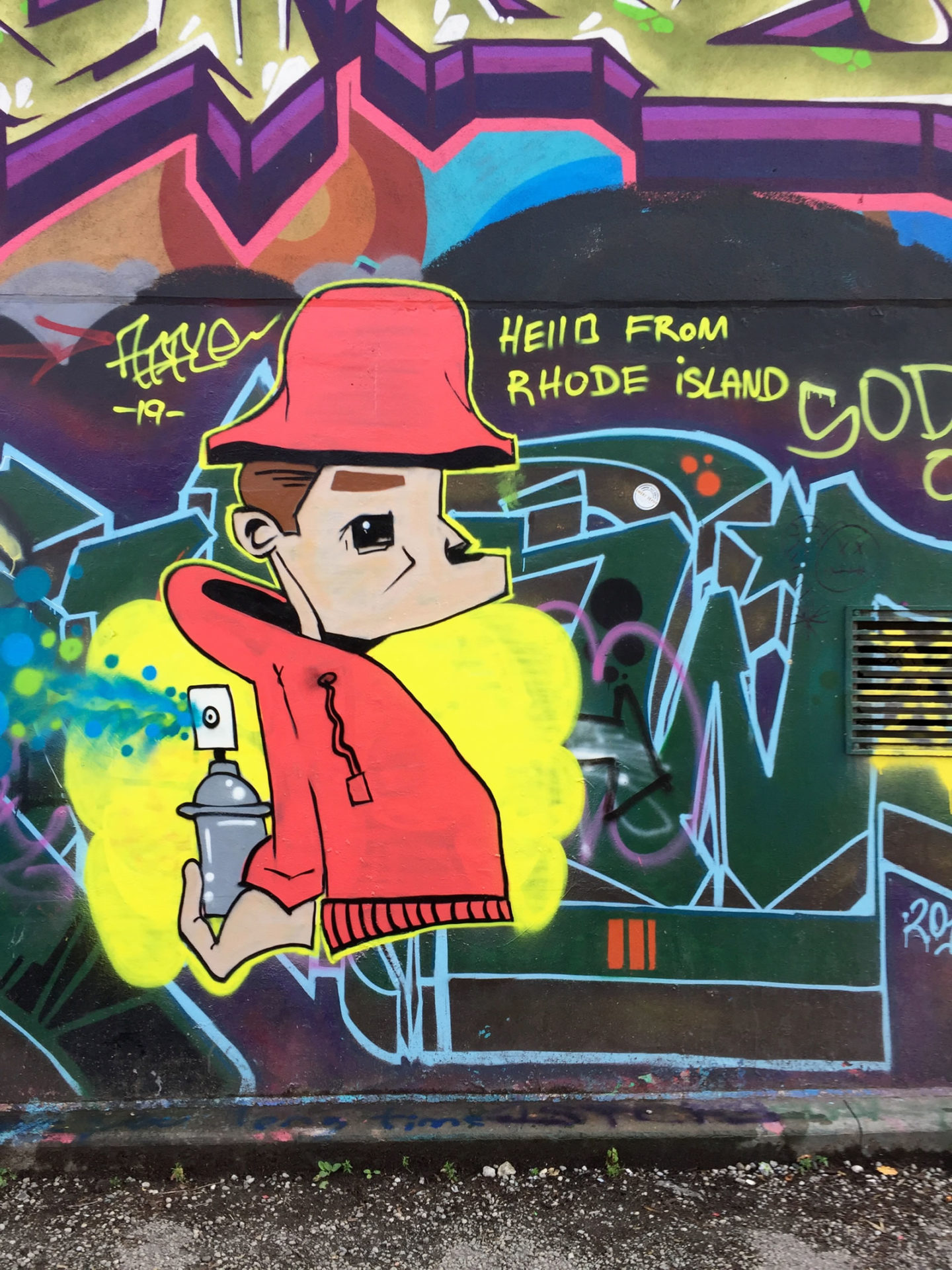 Someone must be visiting from Rhode Island
Toronto Graffiti Street Art Found Here:
LuvSumone & Christina Mazzulla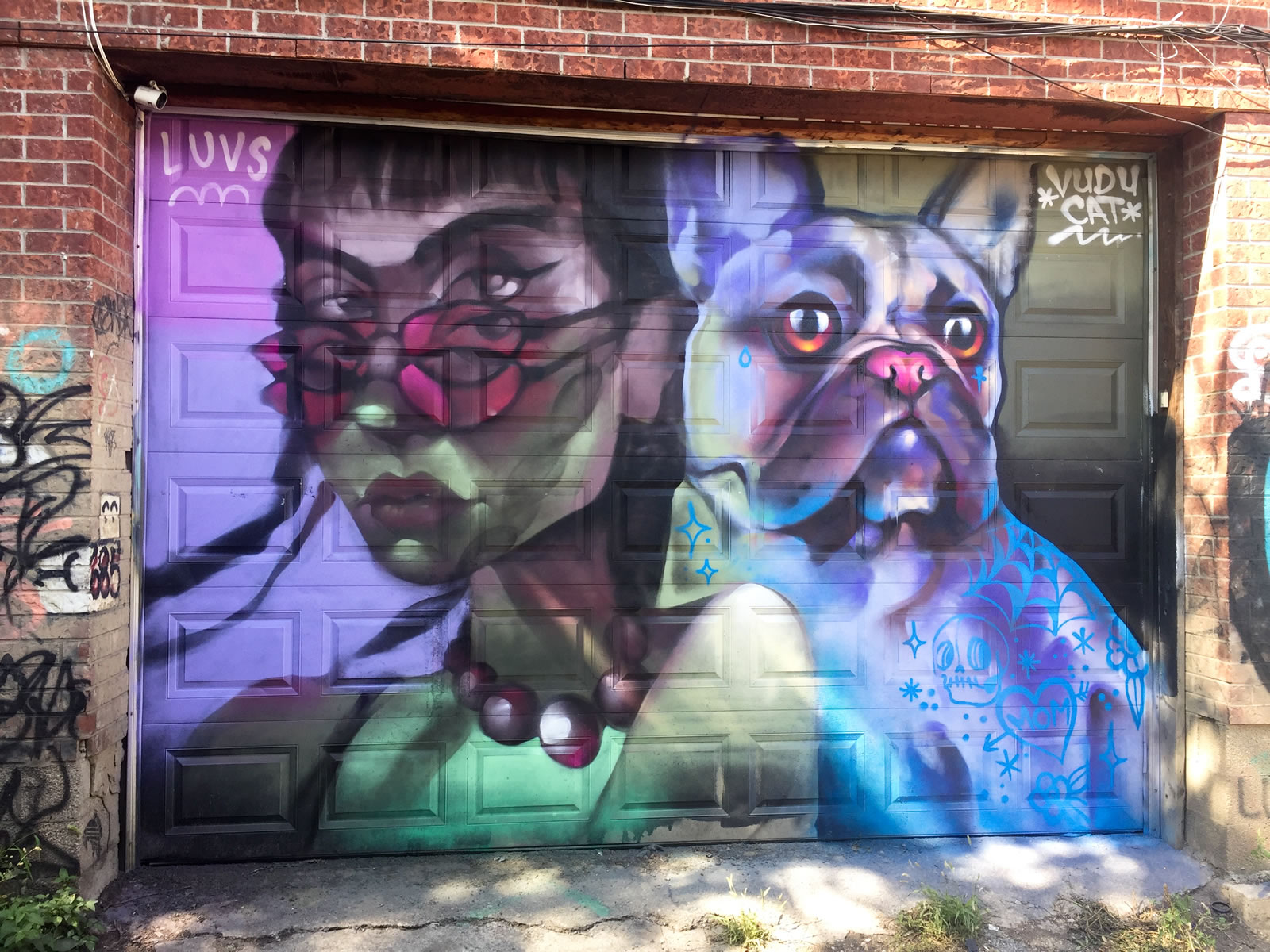 Ok.. so this really happened like this.. I saw this mural and I was pretty sure that I hadn't seen this one before. I was going to take a picture and a man dressed like SpiderMan passed me by on a skateboard.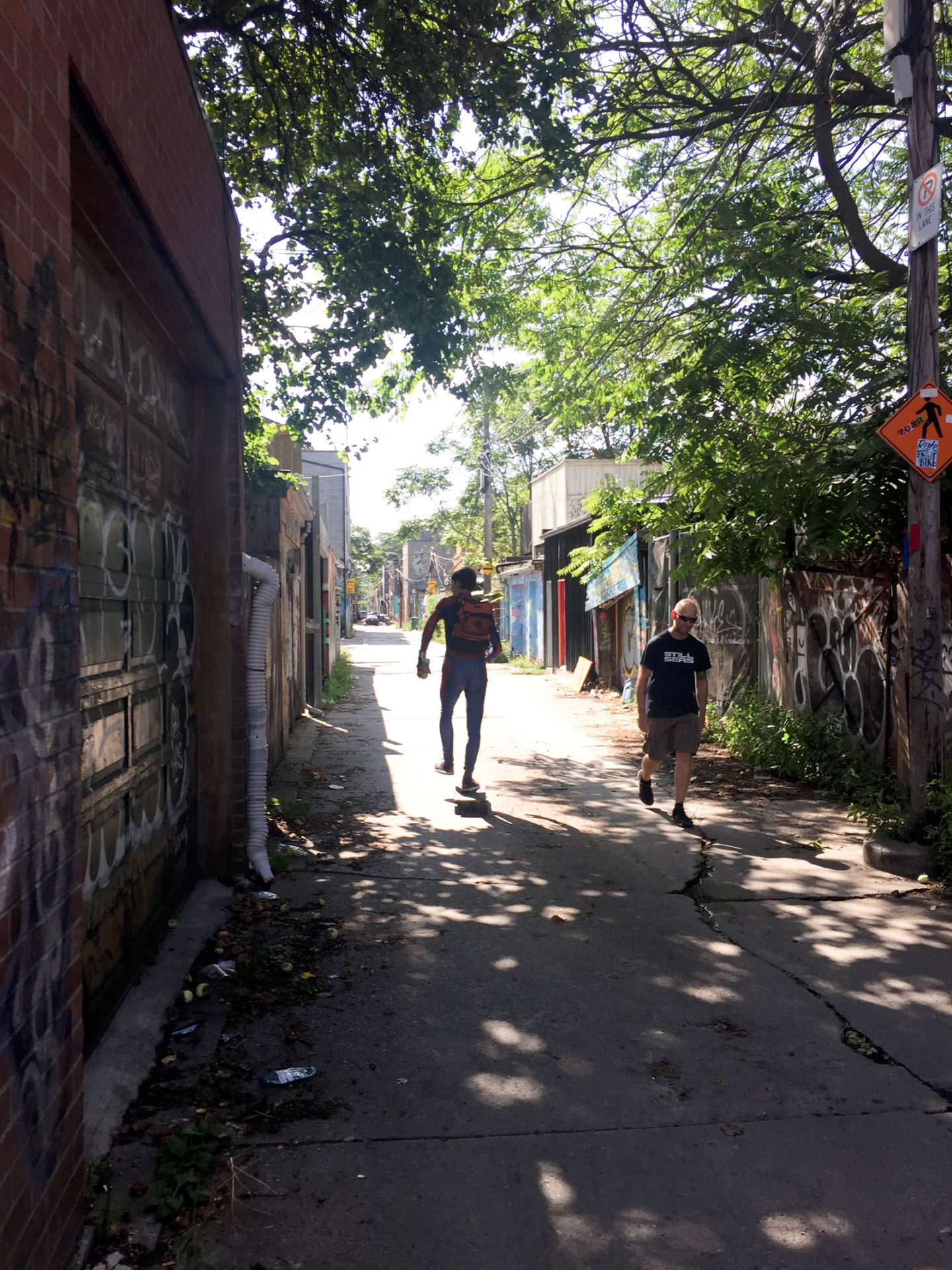 When he skated by he said that he was making sure that the alleyway was safe for everyone. Then I recognized him and wanted to take his picture but he skated by. Then the guy in the black t-shirt asked me if I felt safer. I said yes because it was Peter !
Then when I went to see if this was a new mural.. both of them had posted it to their Instagram accounts.. It was fresh within 24 hours !
And all of that is true !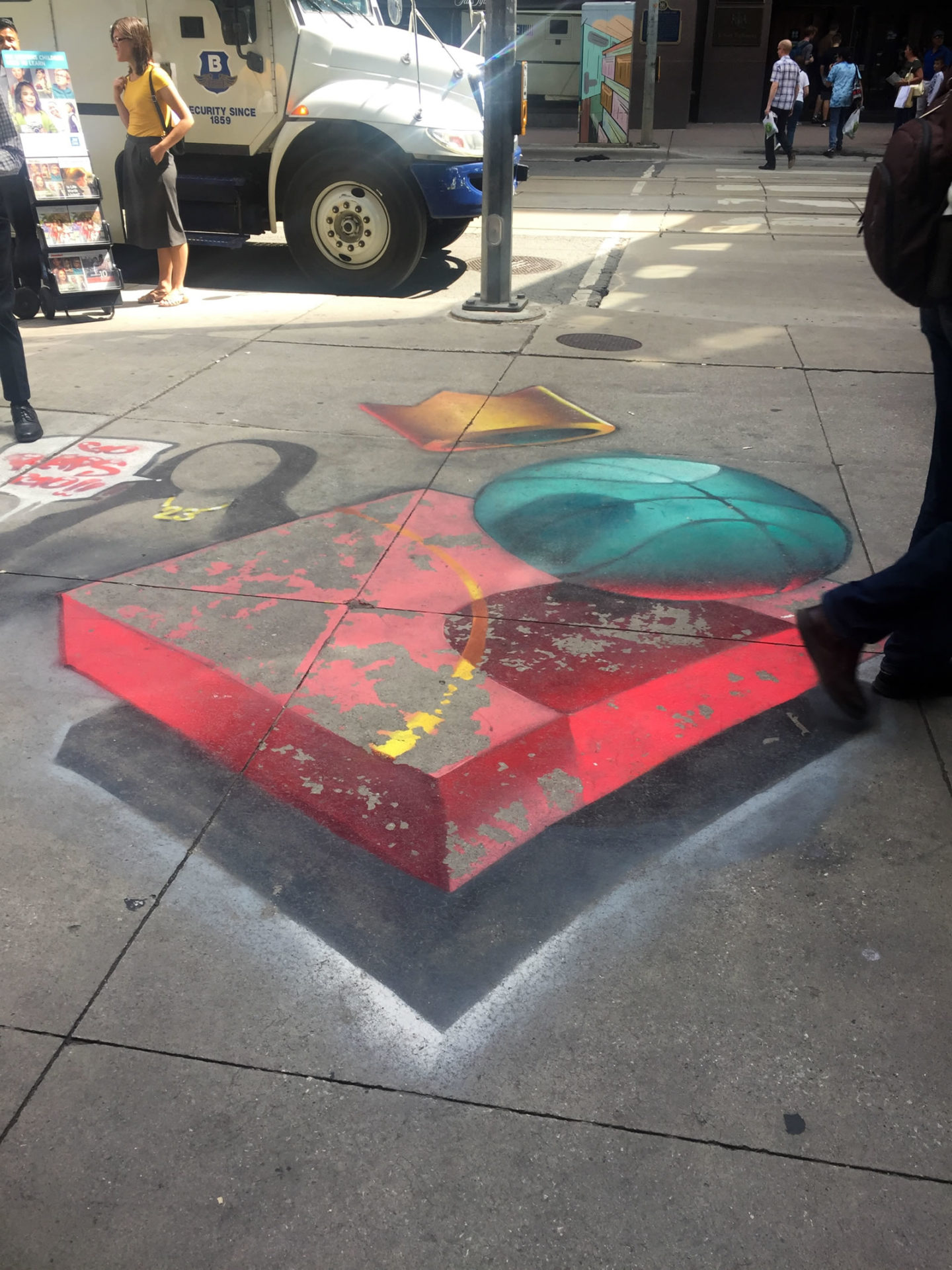 Now you see why I posted the one in front of the Eaton Centre ! It all comes around !
Toronto Graffiti Street Art Found Here:
Trump Sticker Slap
Finally I had to include this sticker slap !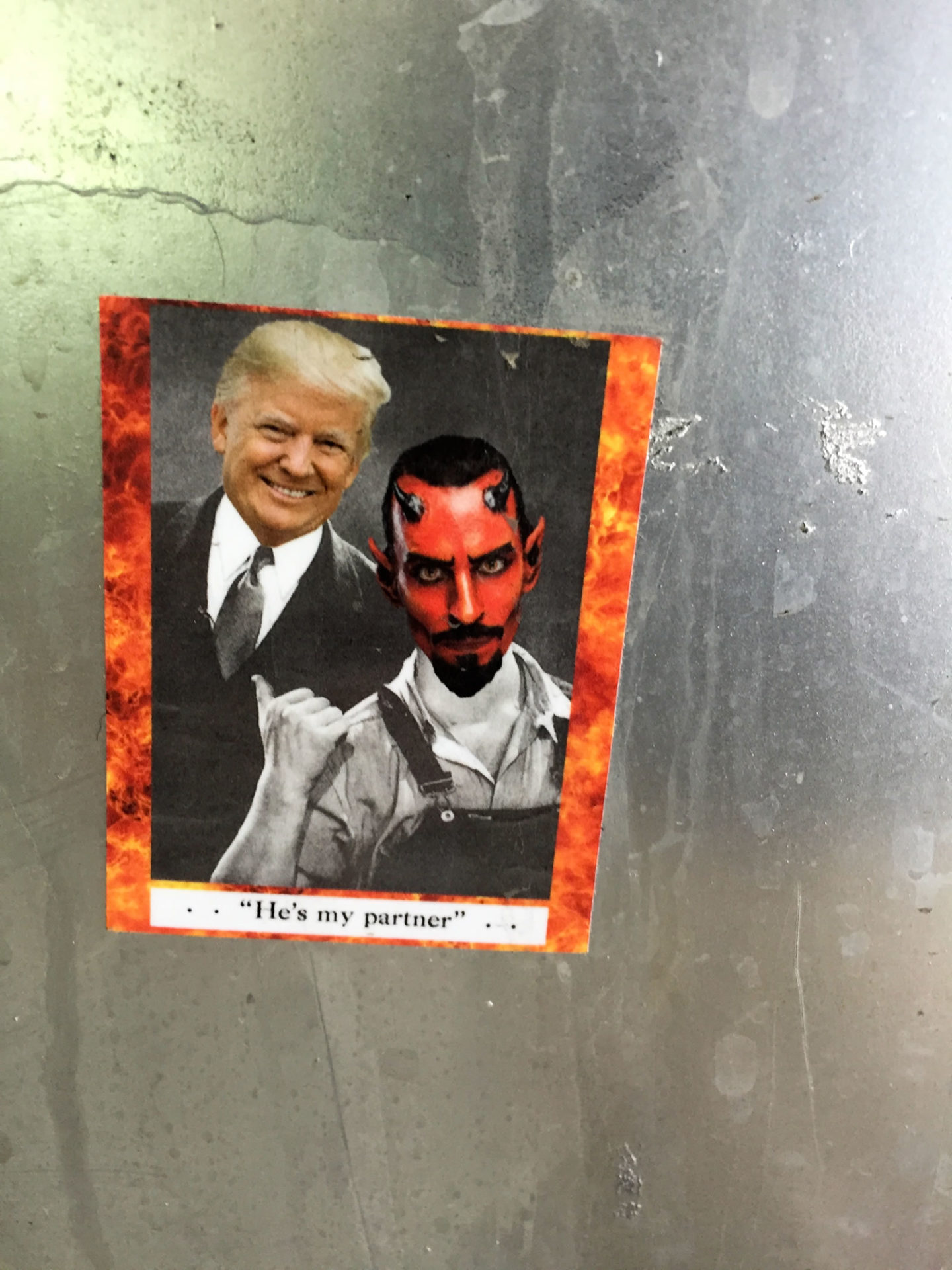 Toronto Graffiti Street Art Found Here: