Nick Sweetman & Philipe Cote Mural
I checked this out by Nick Sweetman and Philipe Cote just a day before the ribbon cutting ceremony. It's really stunning to see in person. When people say "the picture really doesn't do it justice' – that expression would apply. Especially with something as large scale as this mural. I know they worked on it late last autumn and then did some more work on it this spring. It's really phenomenal and very detailed. It's obvious that many many hours were spent on this project.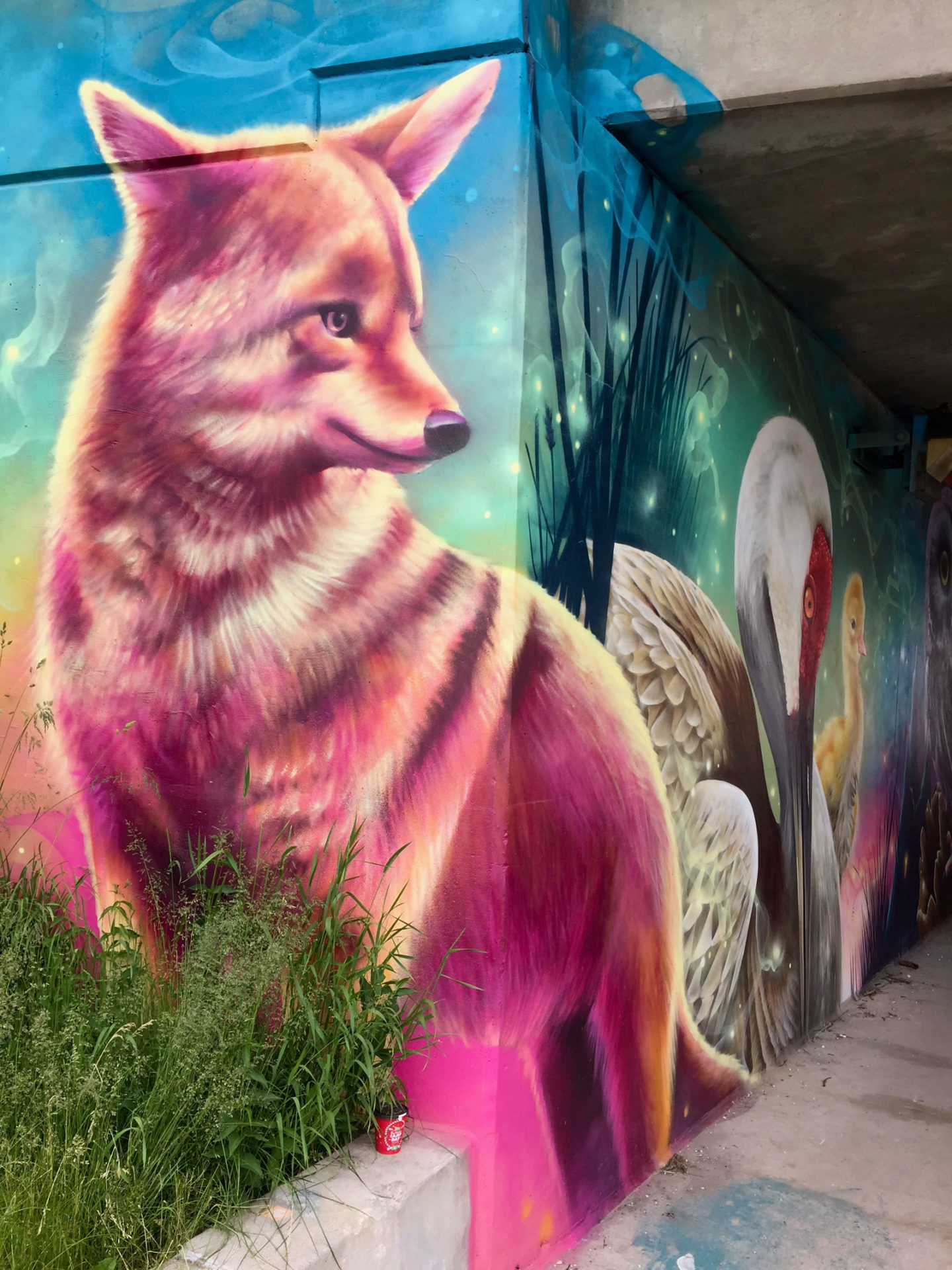 You have to experience it on foot INHO.. it's not on a busy intersection either. Then trek up 30th street north from Lakeshore and it's a bit of walk. But once you get there it is definitely worth the trip.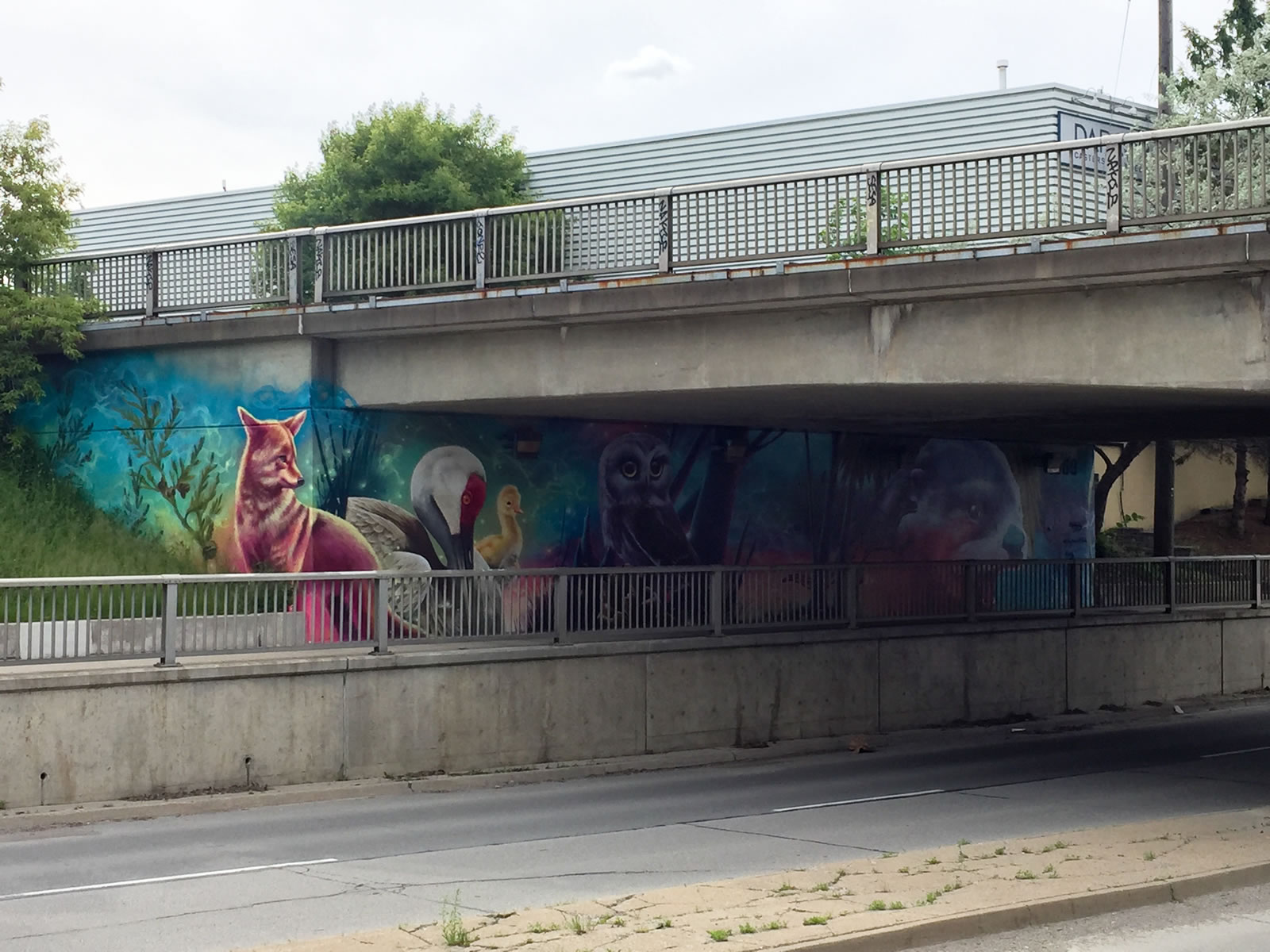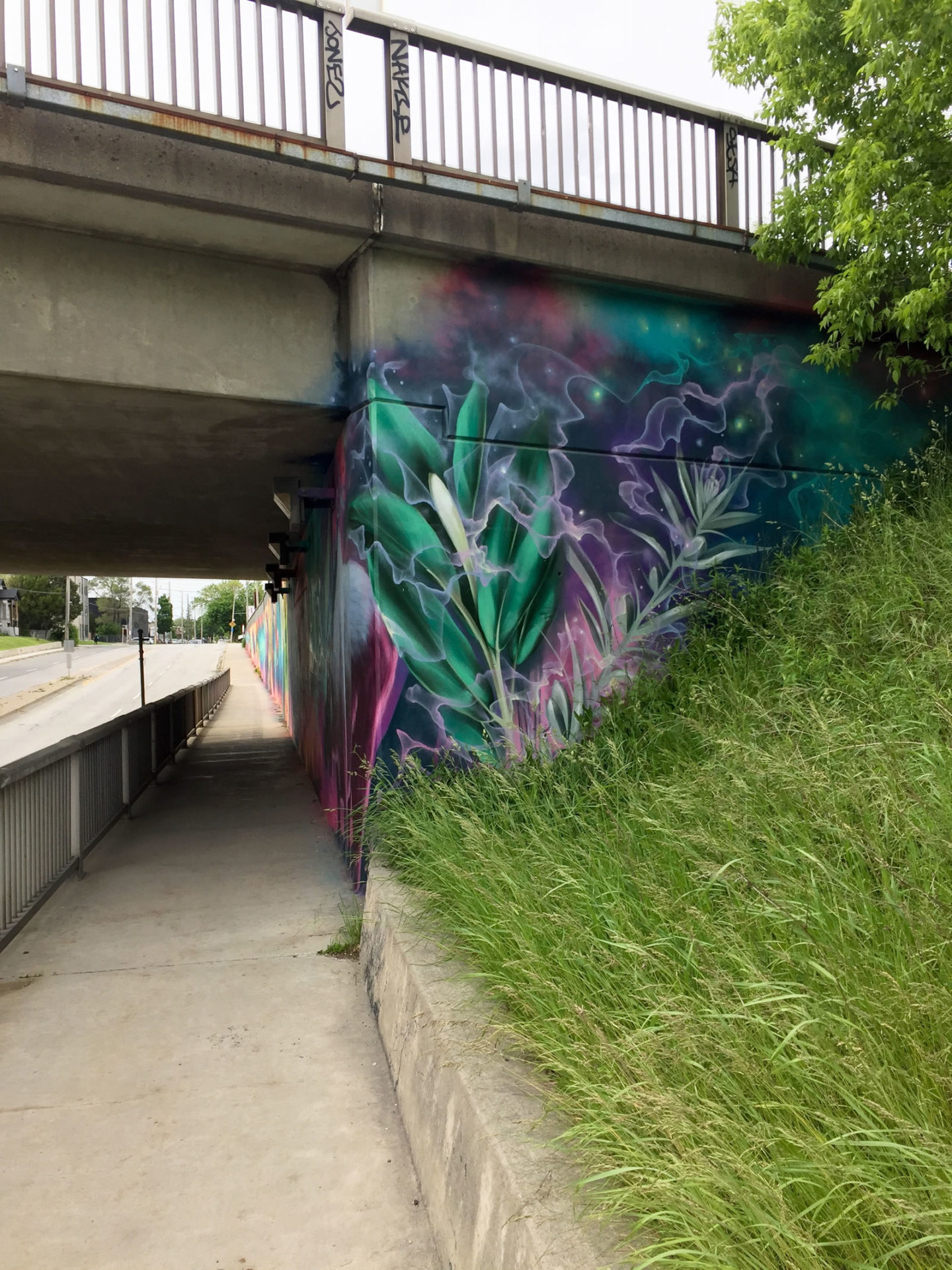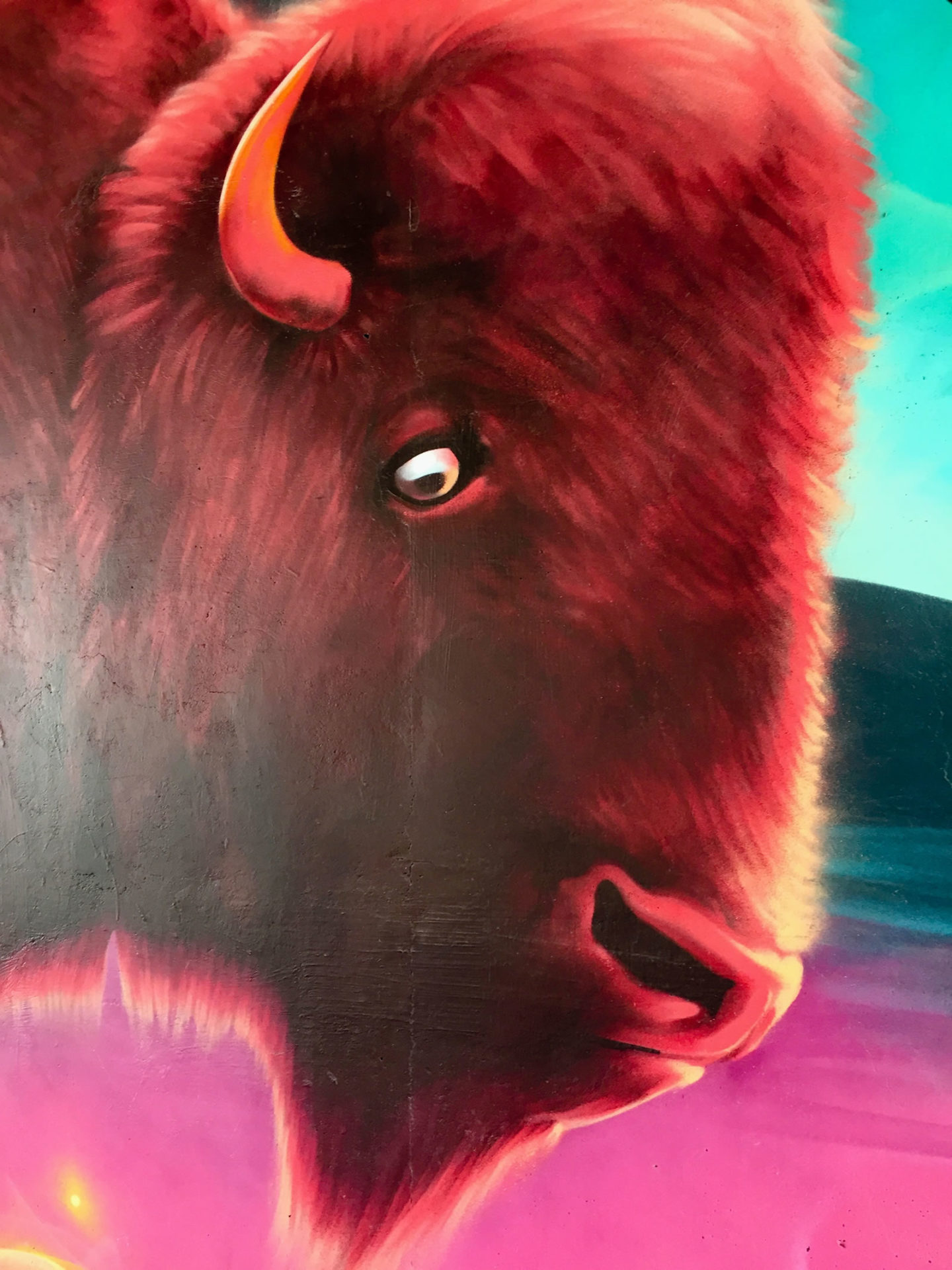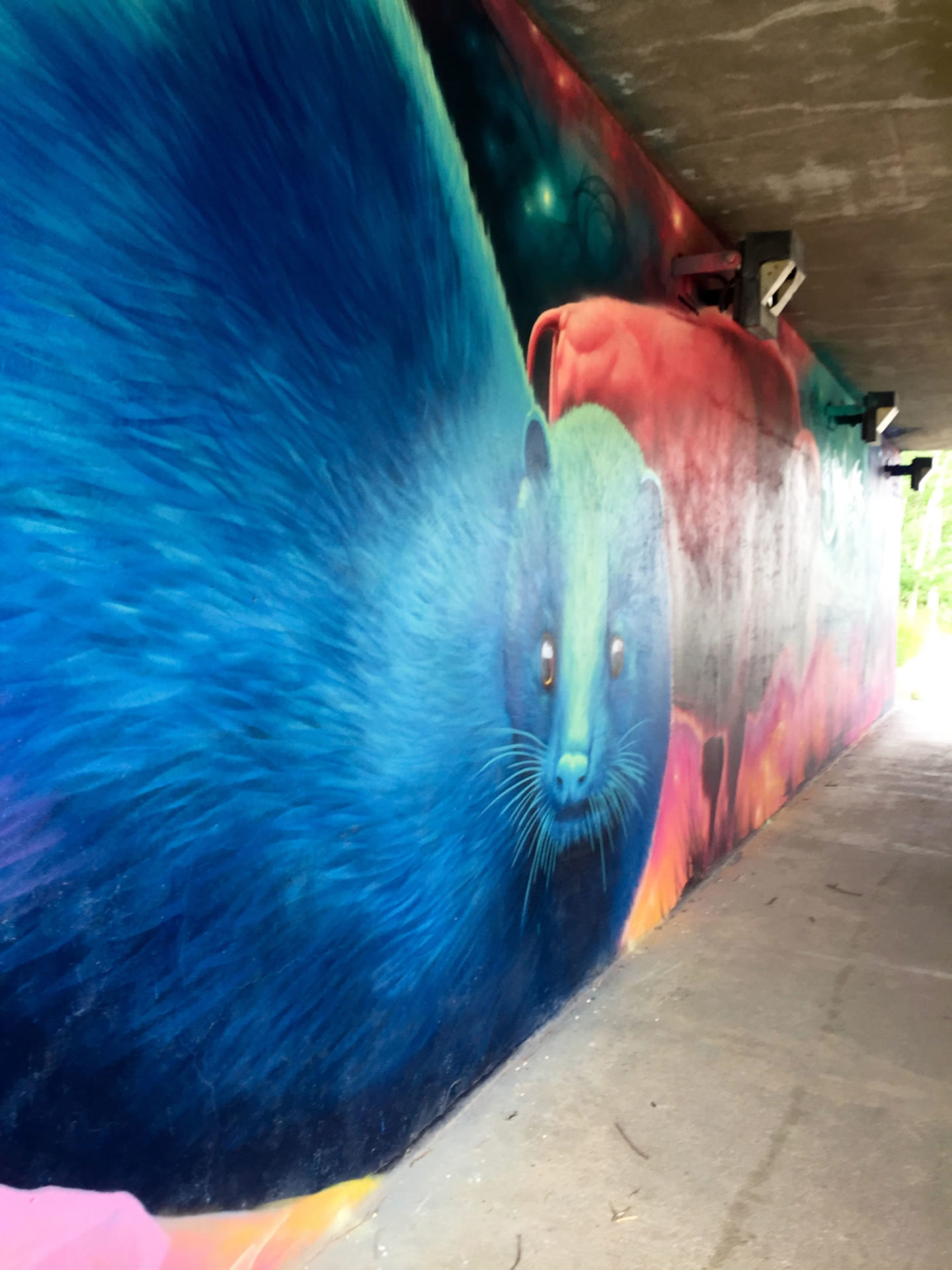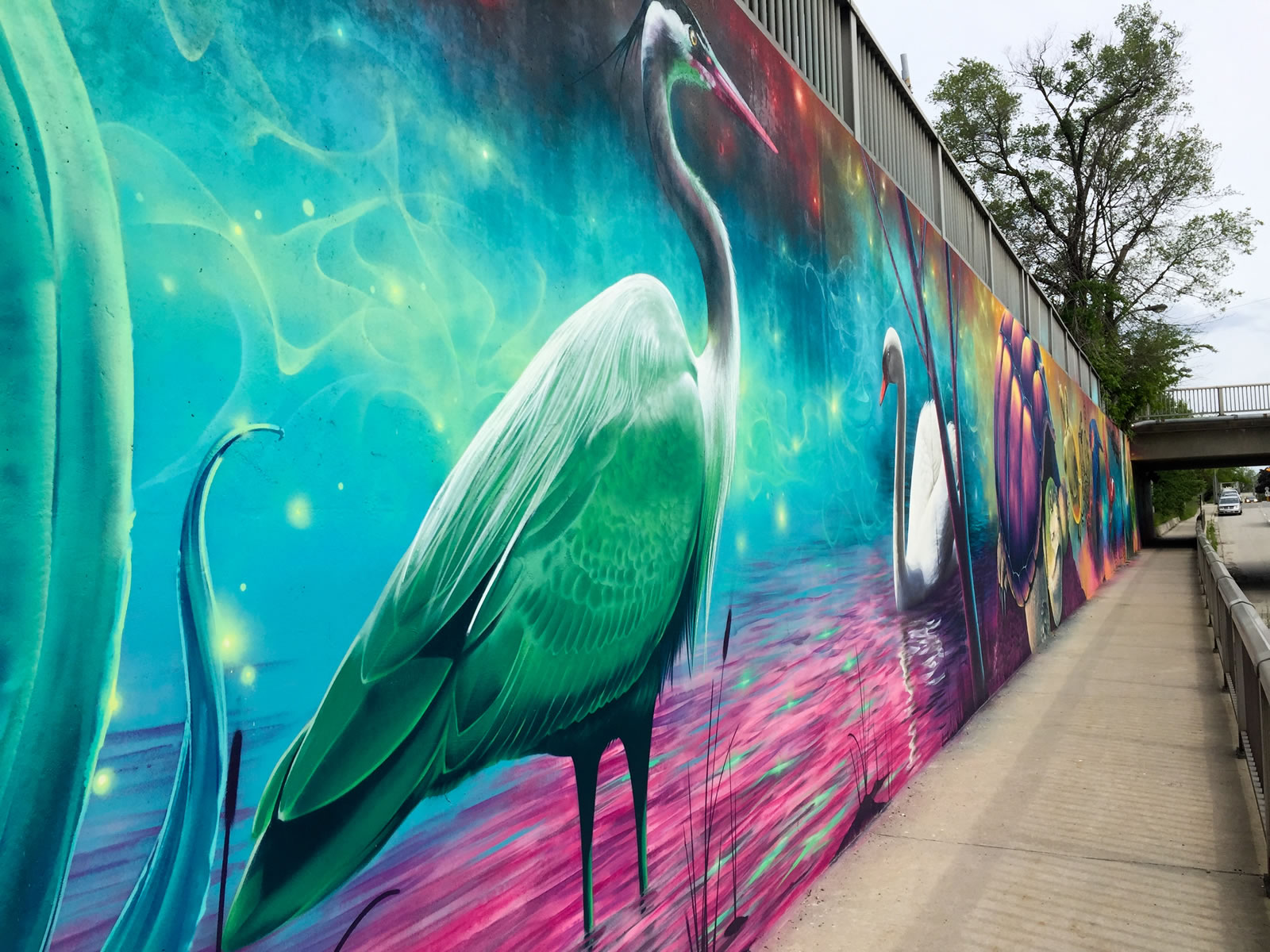 I walked up the east side and took all of the various creatures in.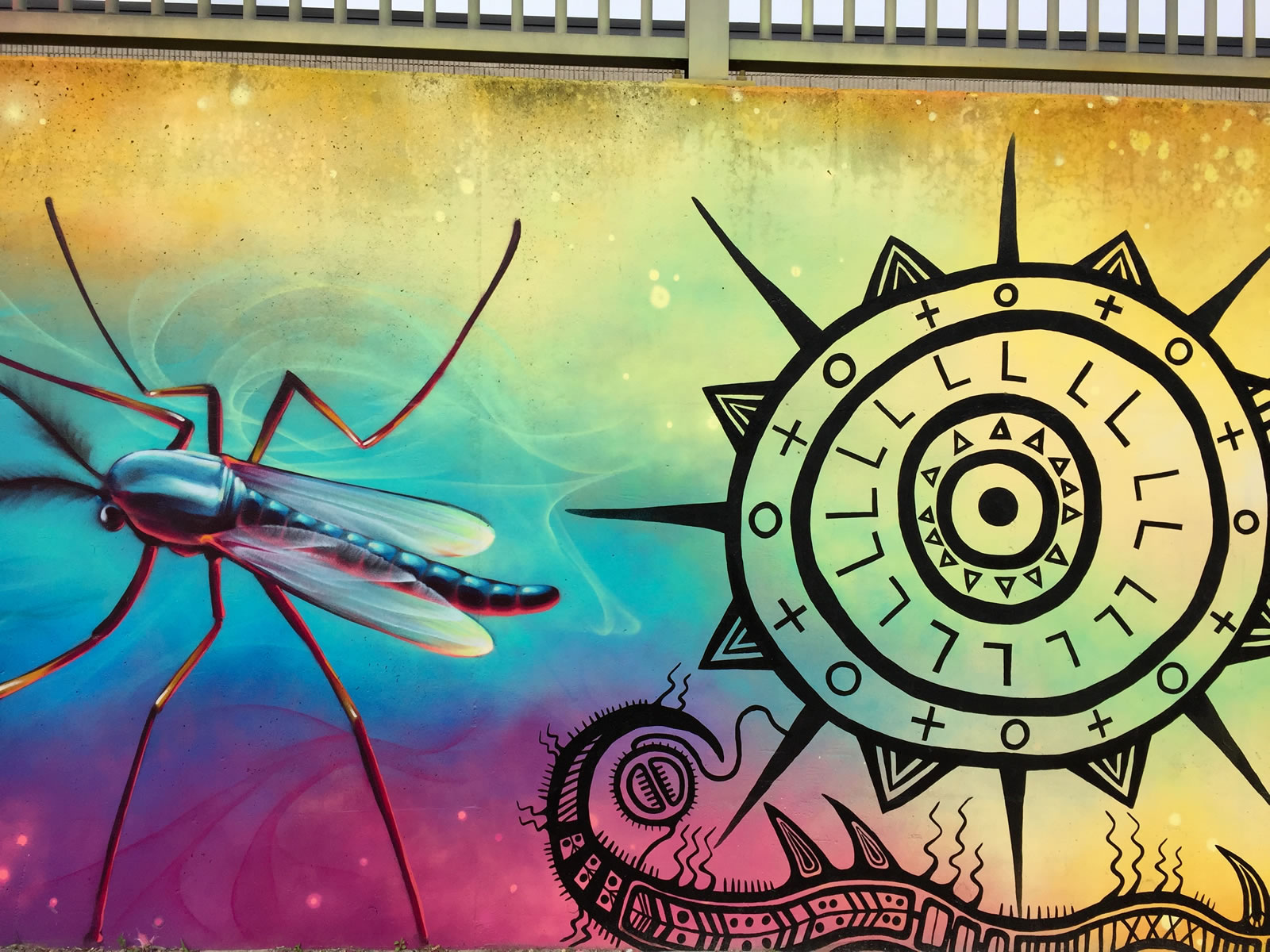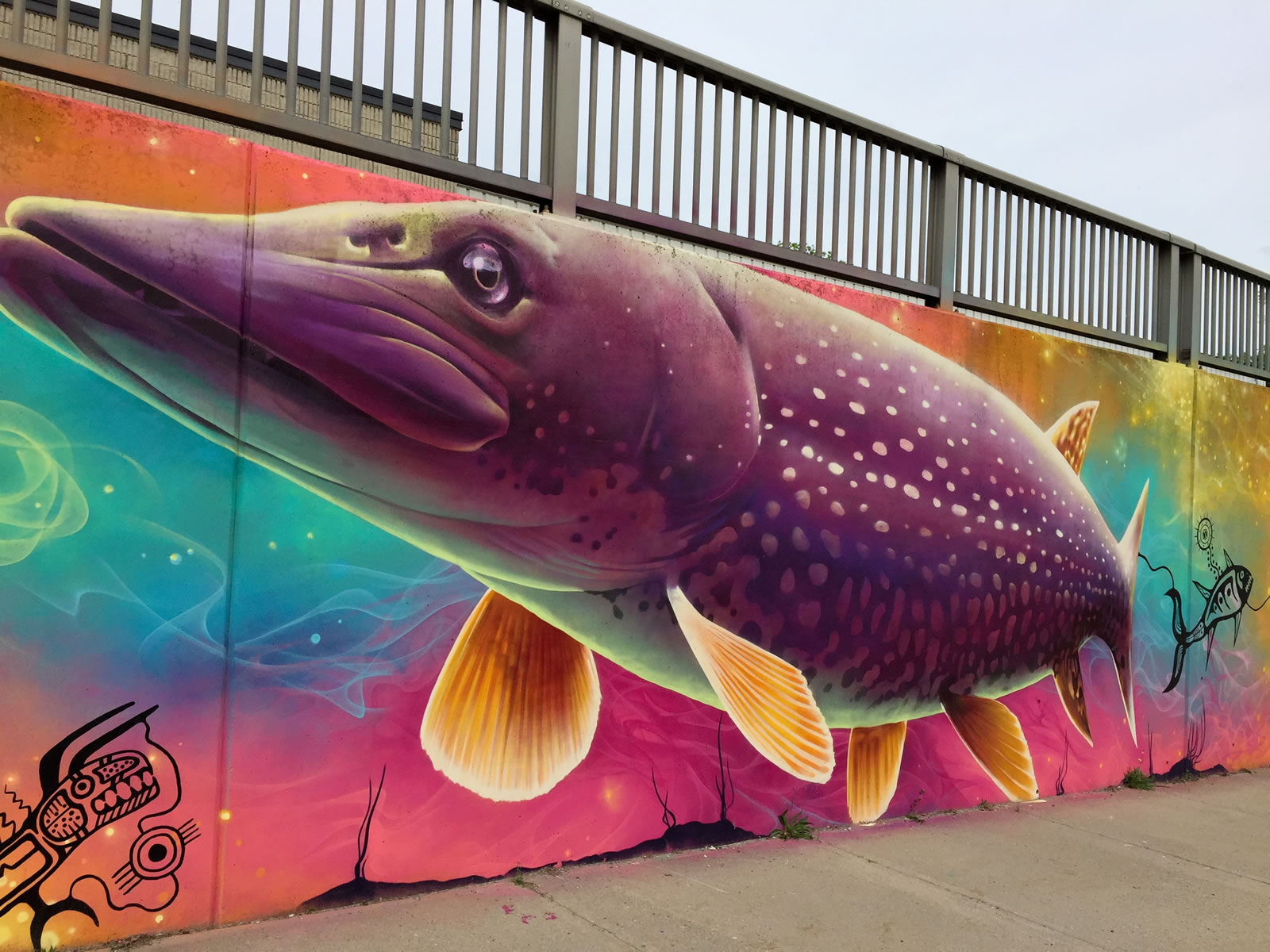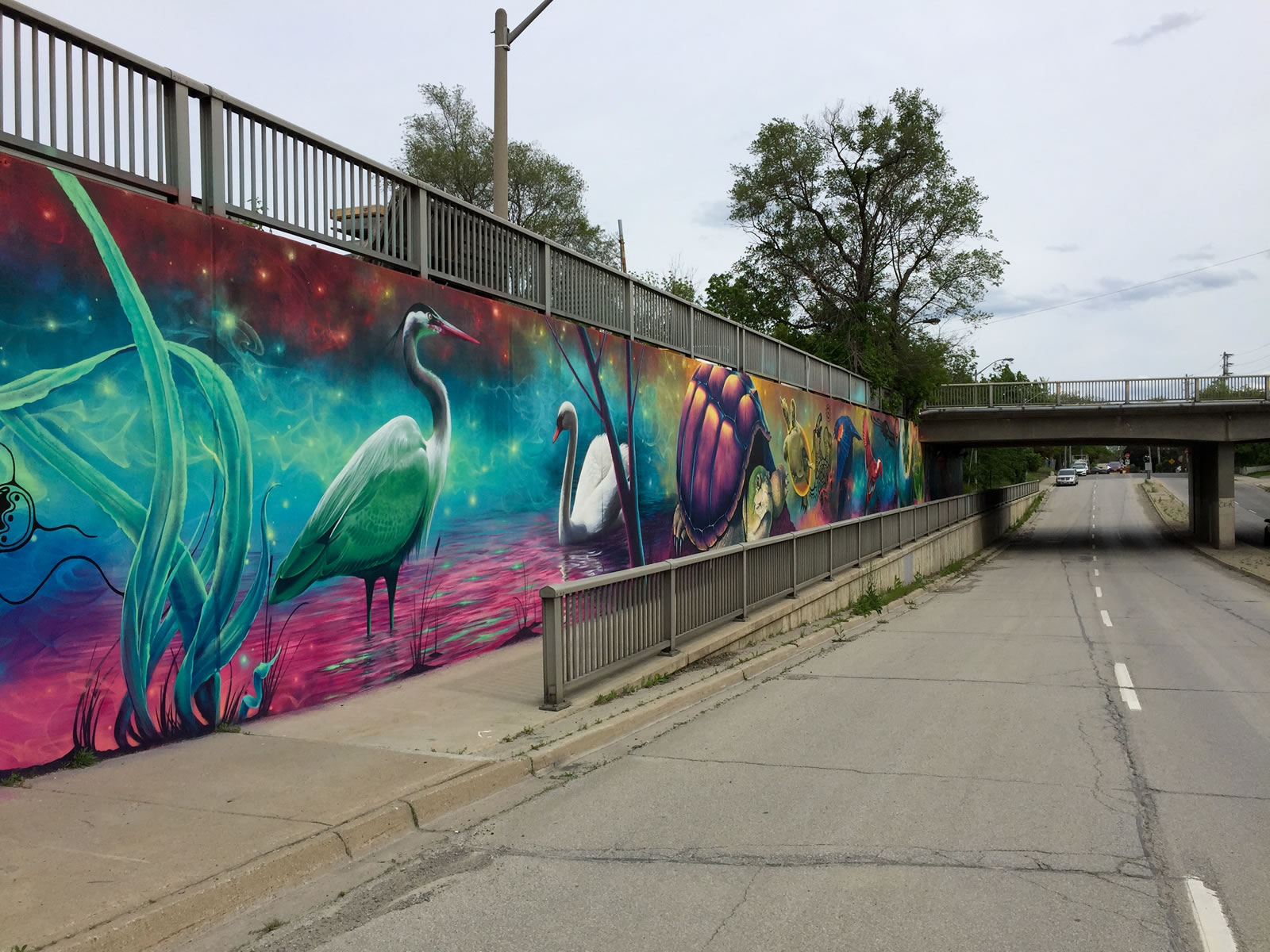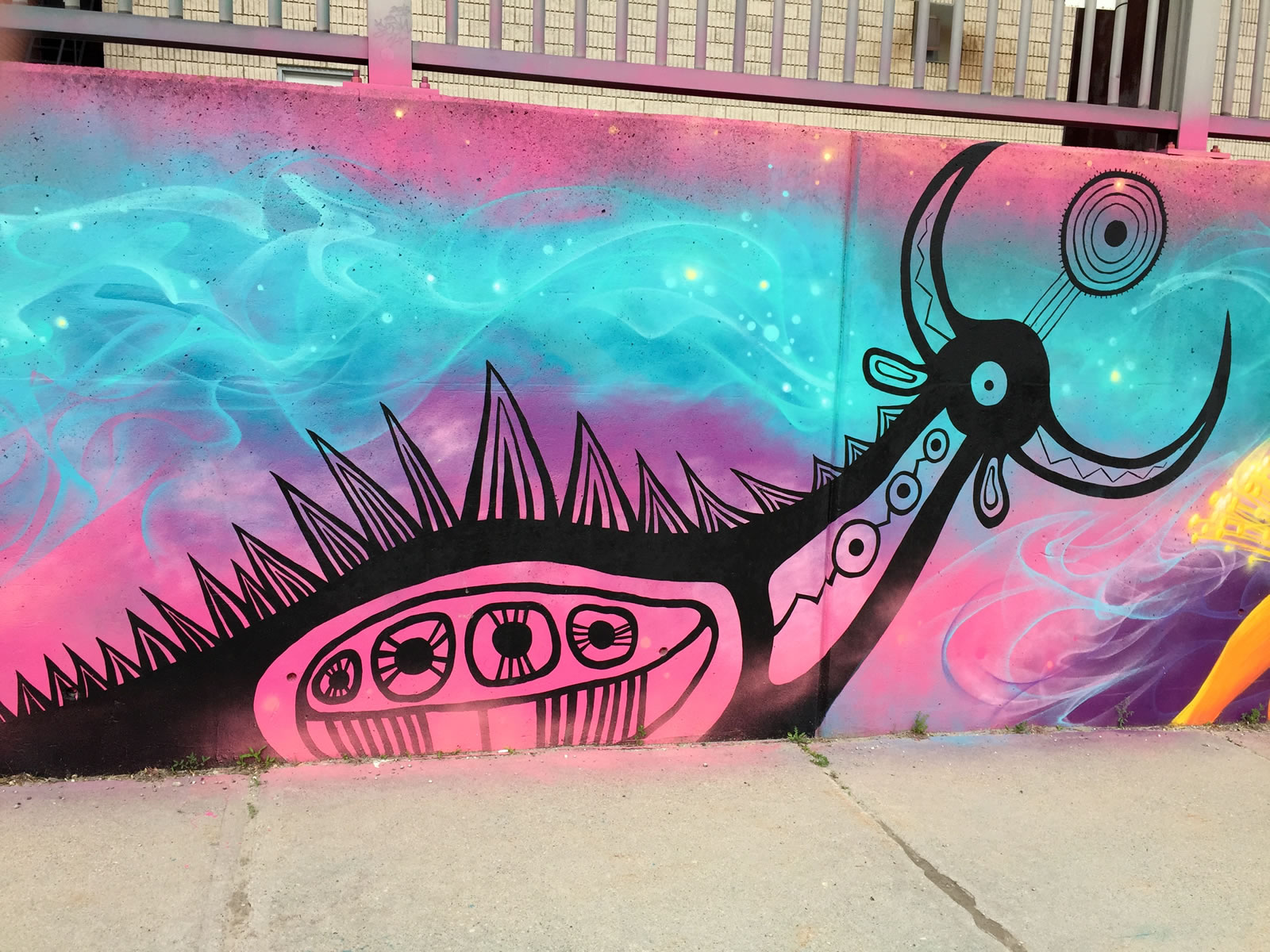 Then I walked up the other side and did the same thing.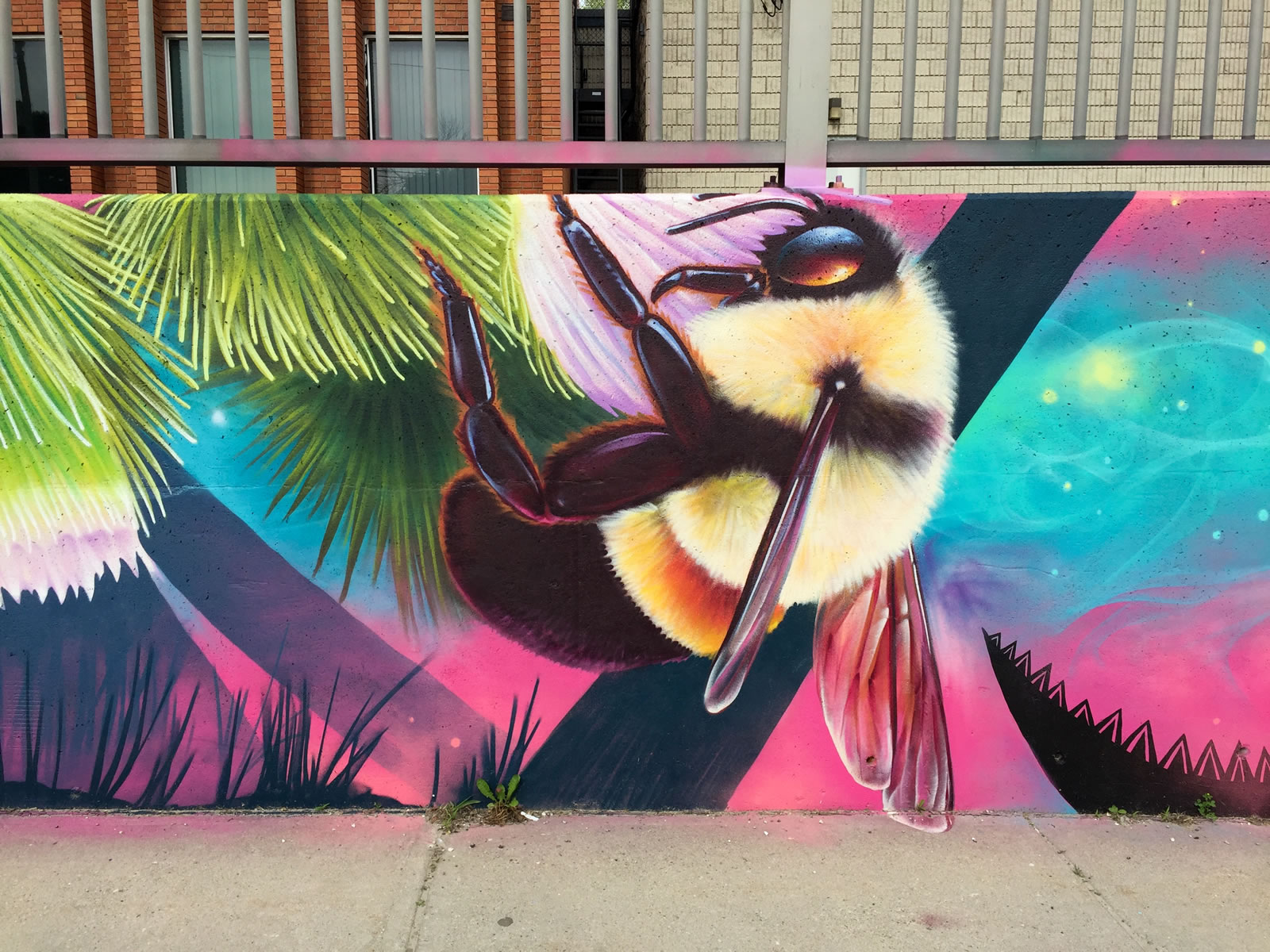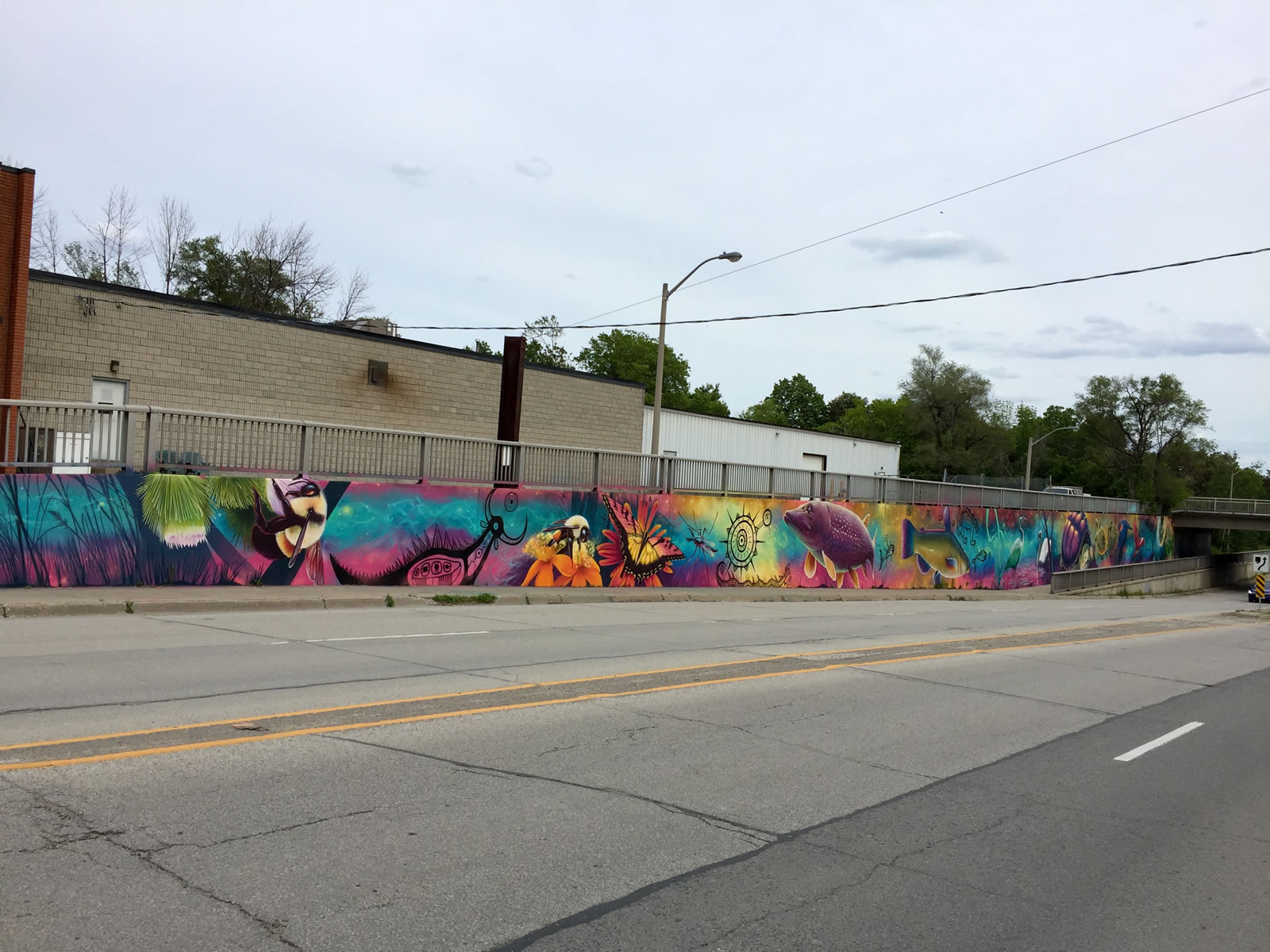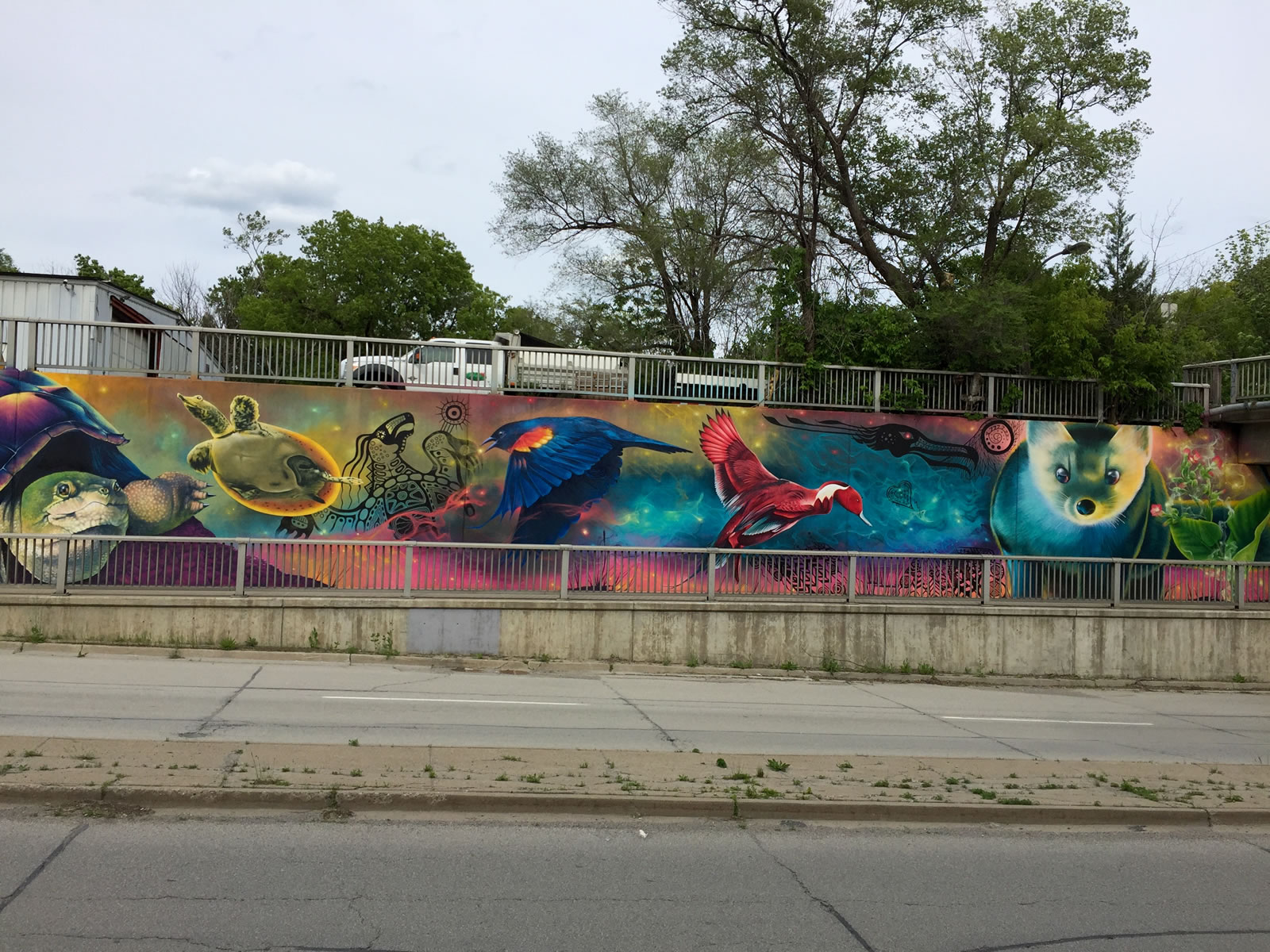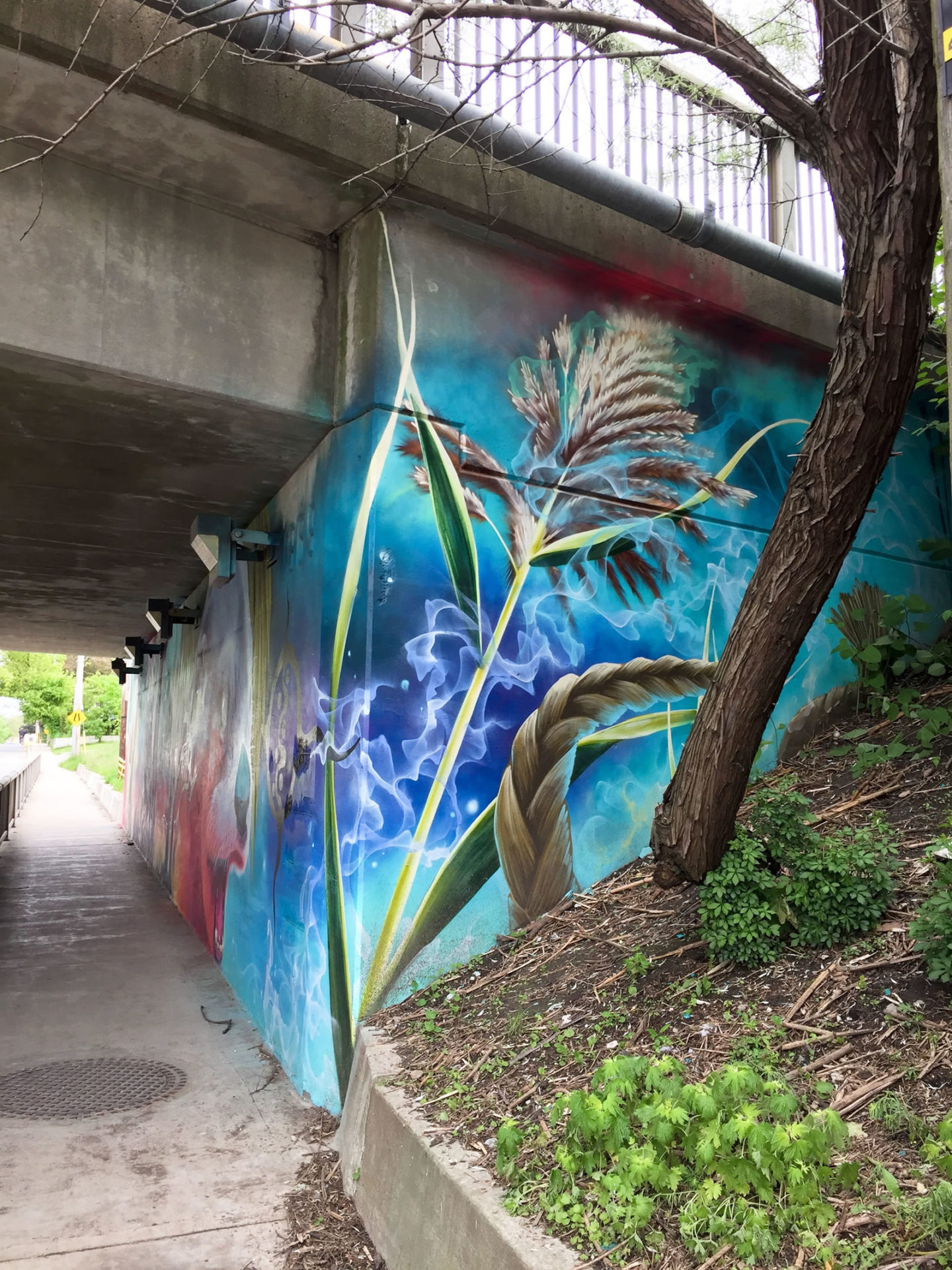 Nick Sweetman's Biography
I found Nick Sweetman's bio over on Mural Routes where he is a member.
"Doodling in his early years and focusing on visual arts in his teens, Nick's main passion was art for as long as he can remember.
Inspired by the stories he read as a child, and later Pop Art and Surrealism, Nick was also awestruck by the world of graffiti, constantly looking out for new pieces by his favourite artists, and collecting his findings in photos. Visiting England in 2008, he saw a street art exhibition at the Tate Modern and admired the towering murals by artists from around the world transforming London's walls. The experience impressed upon him the power of public art and inspired him to explore painting on a larger scale, and projects that had the potential to transform the cityscape in the same way."
I've met Nick a few times and he strikes me as someone who in genuine. What you see is real and he is passionate about art and the projects that he works on. I really enjoy seeing all of his work.
Philip Cote's Biography
I haven't met Philip Cote but I have seen him working. Usually, he's up high on scaffolding an extremely busy painting. But his work is all over the city.
I found his bio on his own personal site.
"A graduate of OCAD University's Interdisciplinary Art Media and Design Masters program in 2015, Cote has been exploring new ways to imbue sculpture and painting through oral traditions of storytelling and with traditional spiritual perspectives. In 2002, Cote was commissioned to create a 1000 square foot mural Kiinwin Dabaadjmowin (Our Story) Mural for the Mississauga's of New Credit First Nation. As part of the Planet Indigenous Festival, 2004, he was artist in residence at the McMichael Art Gallery sculpting with soapstone. In 2005, Cote created a large-scale mural at Fort York entitled Niinwin Dabaadjmowin – (We Are Talking) a 20-panel, 80-foot mural depicting the rich history of the Anishinaabe people with First Nations street level youth and community members."
There was an interesting moment at the ribbon cutting ceremony for this project. I will let you read it for yourself on Nick's Instagram.
Toronto Street Art Graffiti Found Here: