Essencia Arts Collective Collab Mural 2015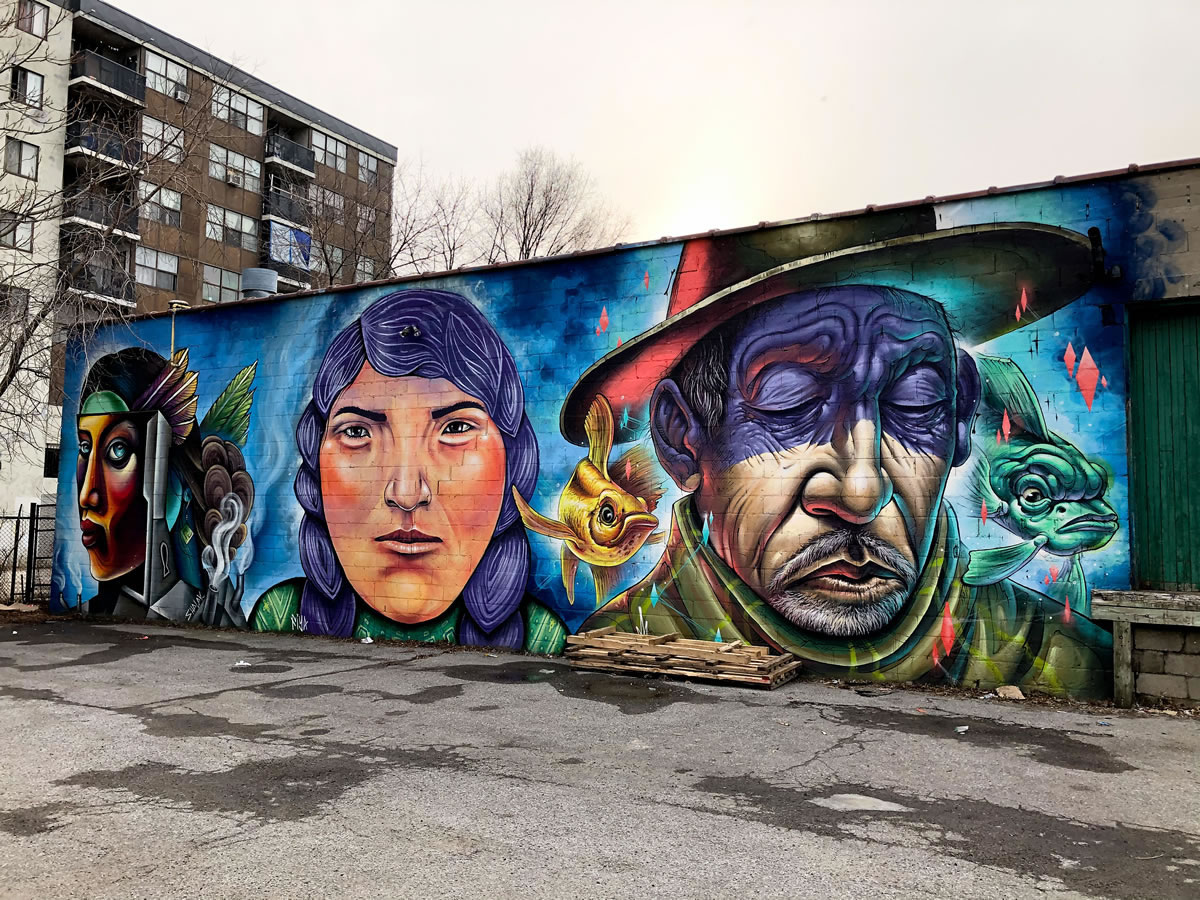 Found this amazing mural by Bruno Smoky with sisters Fiya Bruxa & Shalak Attack. They did this artwork at the end of December. Beautiful to see in person !
This information is from the Essencia Website:
The Essencia Arts Collective believes that art can be a tool for social change and community empowerment. Essencia encourages artistic storytelling, and expresses itself through muralism, street art, graffiti, graphic design, photography, video, music, poetry, dance and love!

By focusing on the four elements (Earth, Fire, Water, Air) and the four cardinal directions, Essencia aims to pay homage to Mother Earth, and to encourage balance, unity, and love.

We believe that artistic expression is our strongest tool, and that it can be used as a catalyst for expression and as a forum for dialogue. " -Essencia

Essencia
Obviously this a family affair. From left to right: Shalak Attack (mother, sister and wife) – Fiya Bruxa (sister and sister-in-law) – Bruno Smoky (father, brother-in-law and husband).
I was really happy and surprised to find this artwork looking as fresh after 4 years.
Shalak Attack Mural Section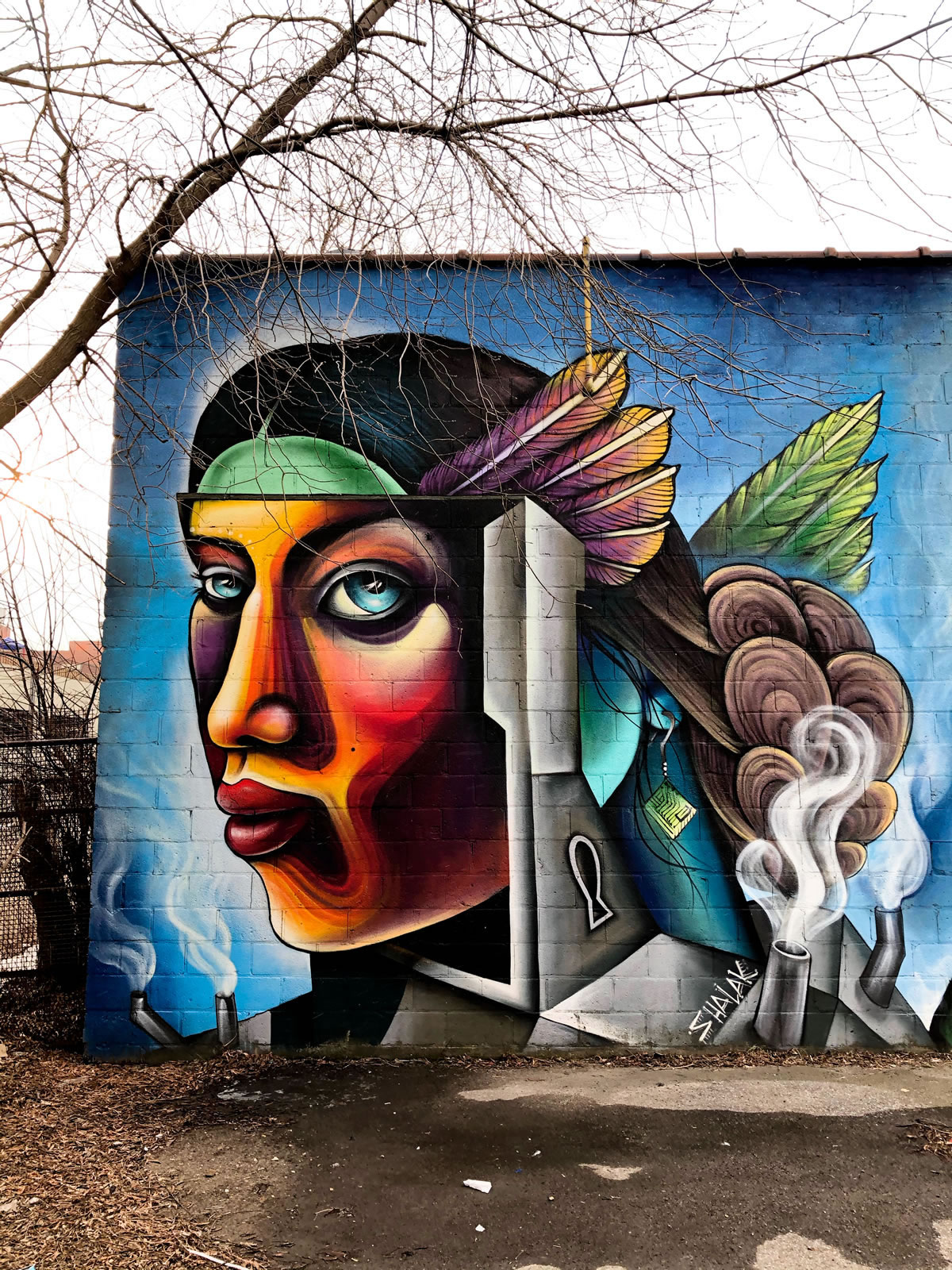 Firstly this section on the far left is by Shalak Attack. They did this at the end of December which is not the best time to do a mural in Toronto. Not only is it cold at this time of year.. but there isn't much sunlight. Despite the harsh Canadian winter they did a fantastic job on this wall.
Fiya Bruxa Mural Section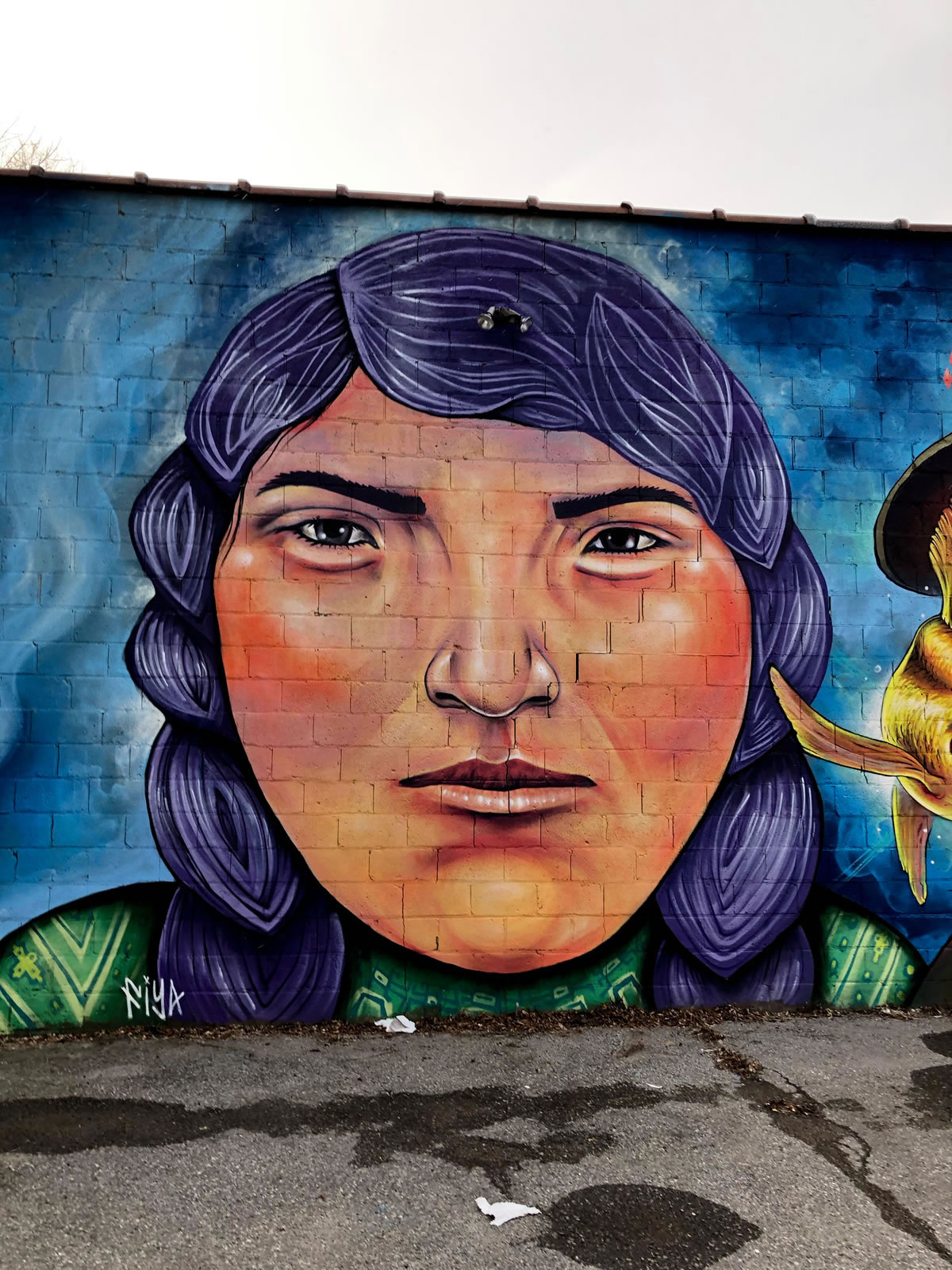 Secondly or in the middle is this artwork by Fiya Bruxa. Not only is she Shalak Attack's sister she is also the Co-Founder-Director of Essencia Arts Collective
Bruno Smoky Mural Section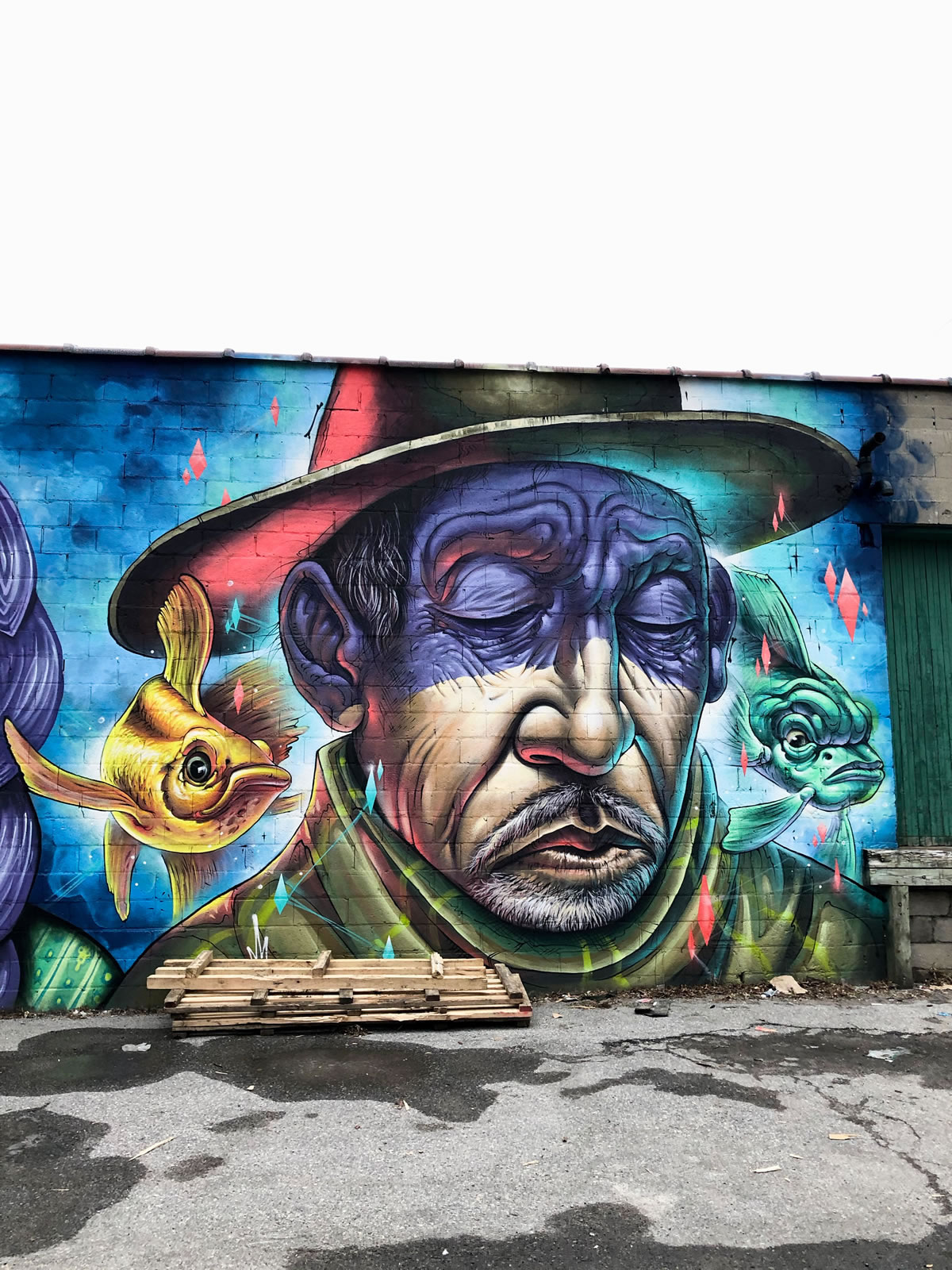 Lastly or on the far right is the section down by Bruno Smoky. In Portuguese Bruno wrote this about his section "sono leve protegido pelos guardioes !" which I translated to mean "light sleep protected by guardians!".
North Wall Street Art Jam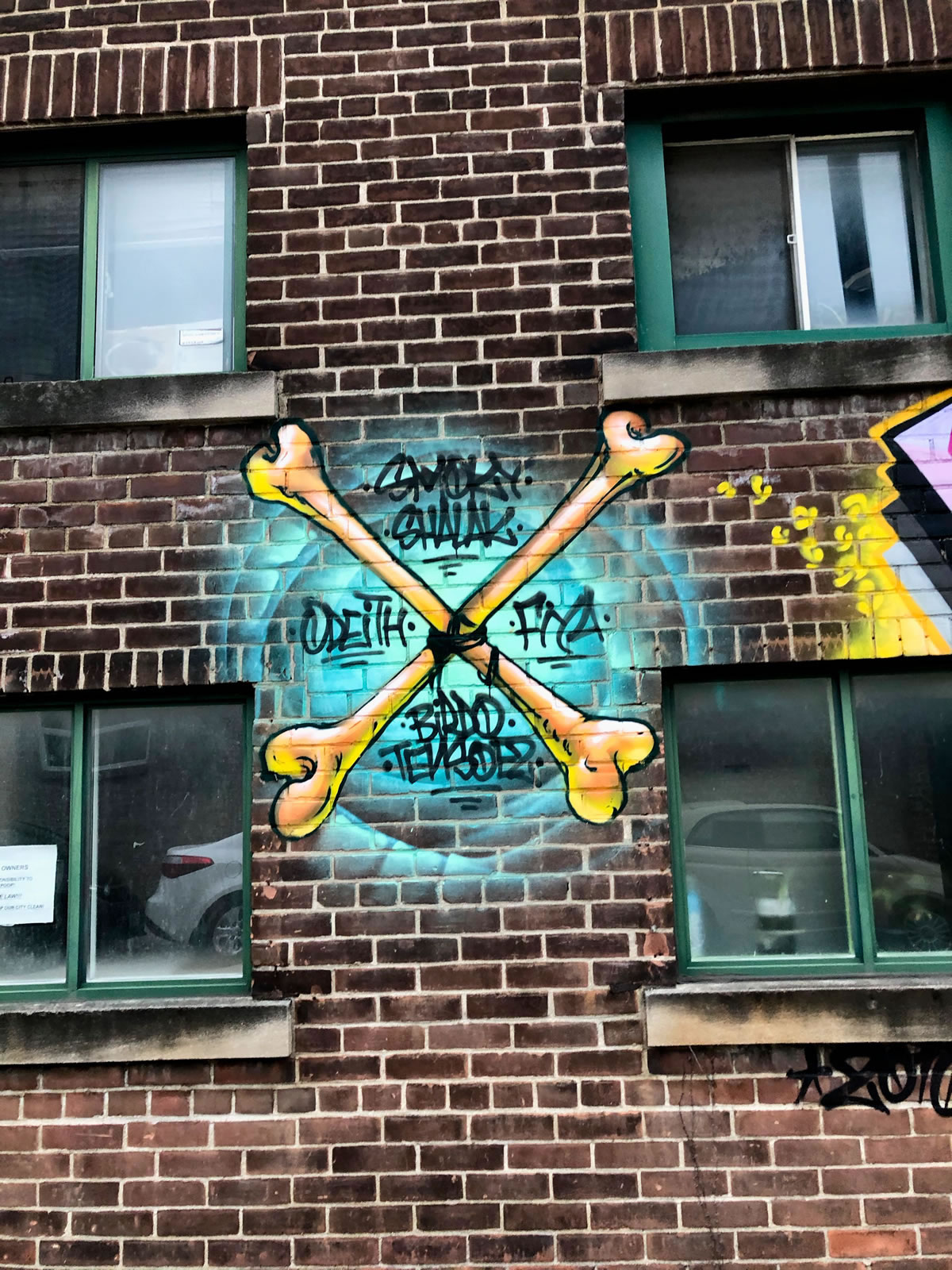 One the north side of that same building (which is a women's clothing store) there are some smaller 'jams' by the same artists created in August 2016. You can see this which has all of their names: Smoky – Shalak – Fiya – Birdo – Tensoe2 – Odeith.
Bruno Smoky Climate Change Mural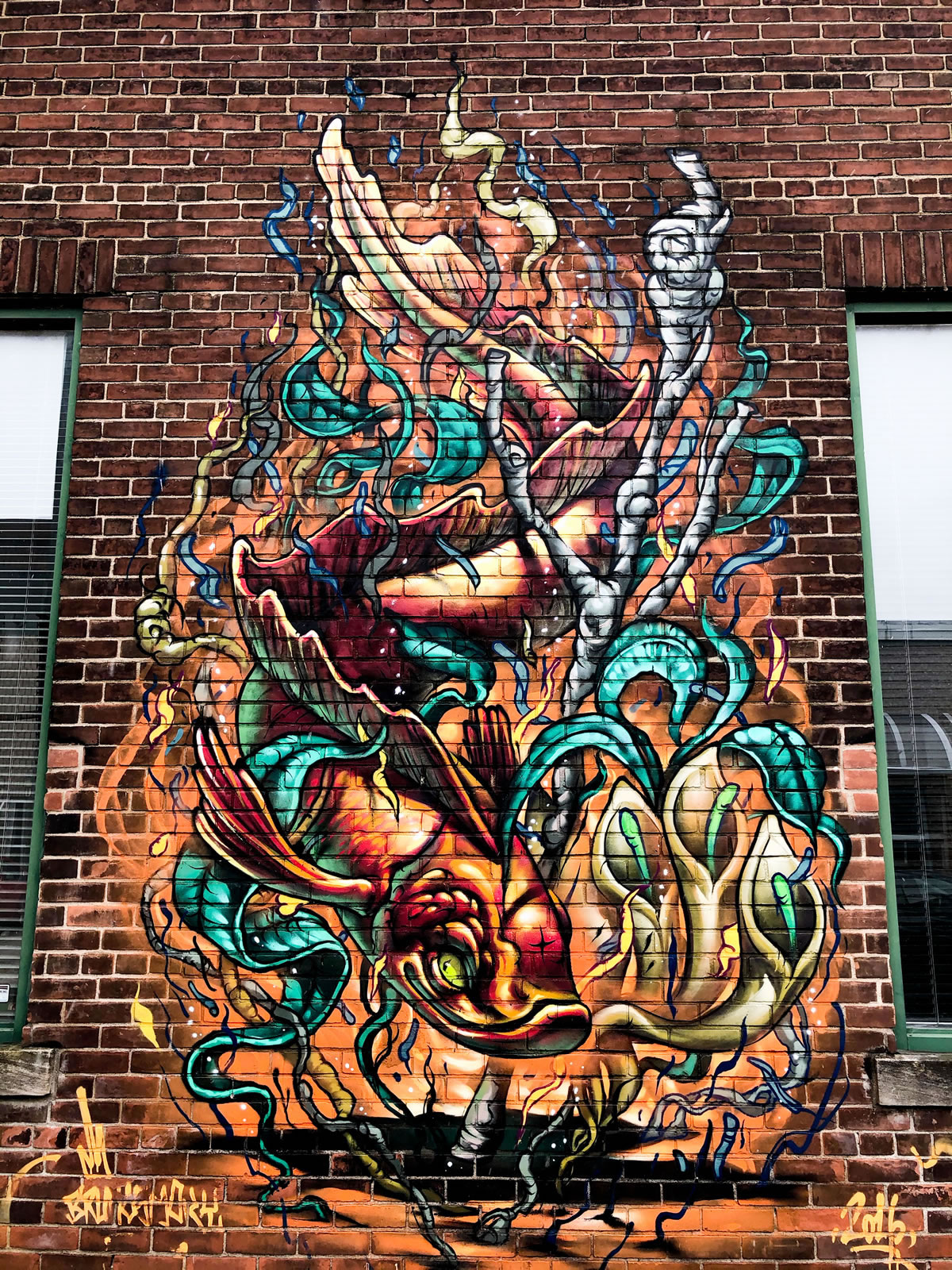 Undoubtedly climate change is a prominent topic in Bruno Smoky's artwork. Many of his murals and canvasses deal with the environment.
Bruxas Mural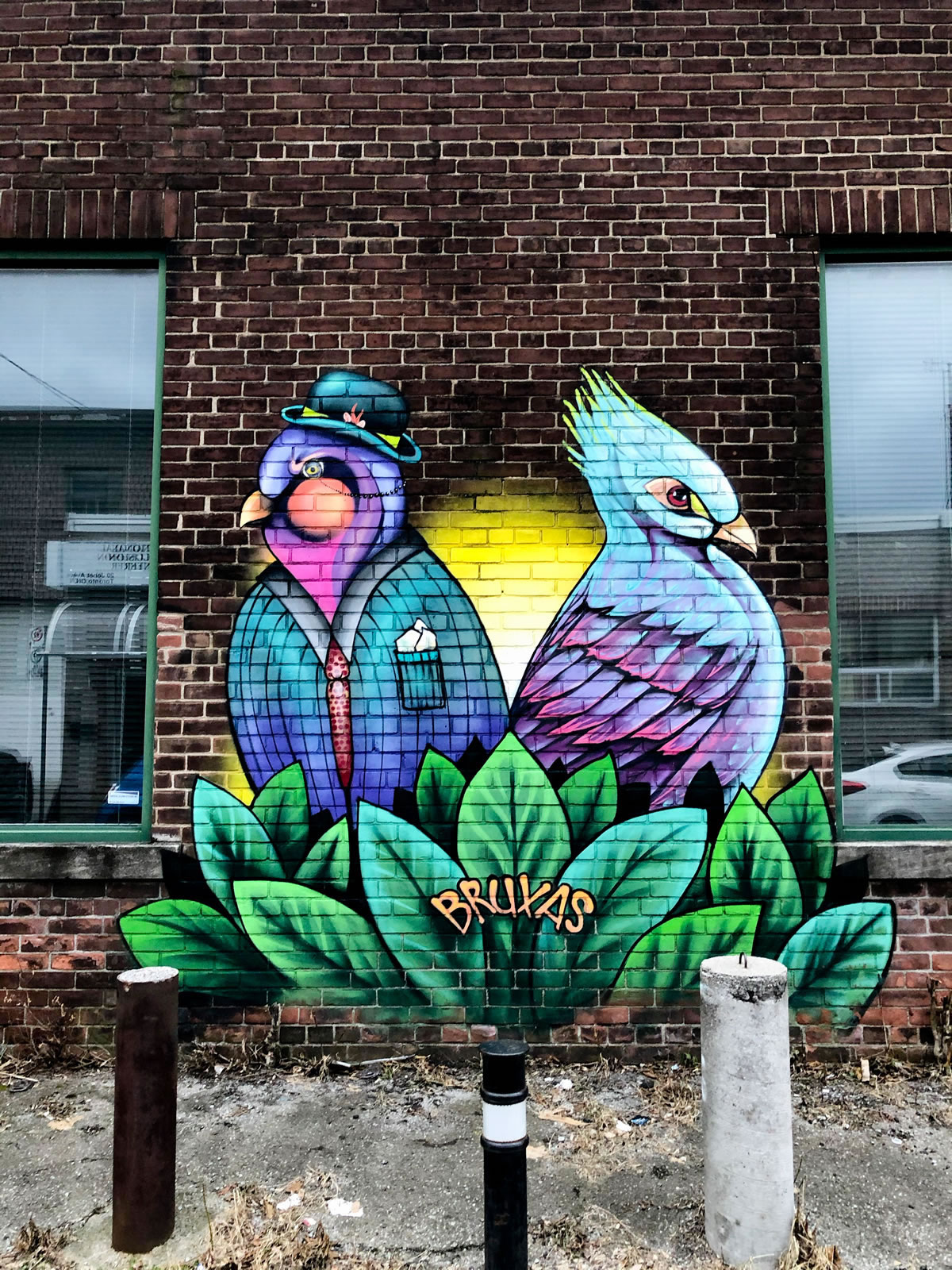 Fiya and her sister Shalak create murals together fairly often. They use the name Bruxas which translated from Portuguese is 'witch'. This is the first time I've seen this one in person. The bright colours really capture your attention.
Odeith Mural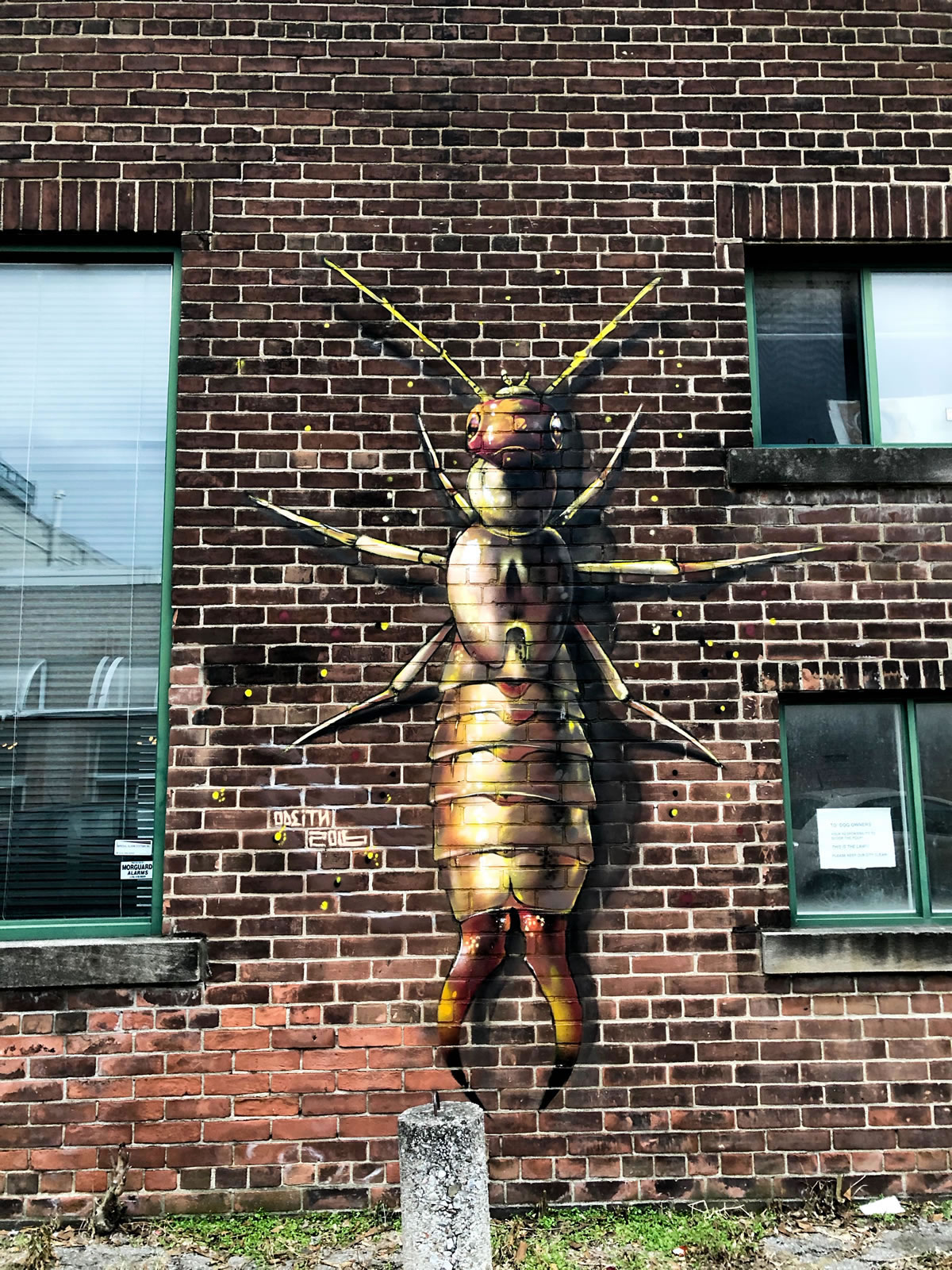 This insect artwork was also created back in 2016 and it's by world famous Odeith. His work is unlike anything I've seen. The way he brings these bugs to life is incredible.. it's almost lifelike.
From his website:
Sérgio 'Odeith' was born in 1976 in Damaia (Portugal). It was in the mid-1980s when he used a spray can for the first time. He painted some signatures and doodles on his neighborhood walls. But only in the mid-1990s, Sérgio had his first contact with graffiti, while some graffiti writers painted outside their neighborhood (Carcavelos), where graffiti had a strong movement.

Odeith
I found these Instagram posts from when Odeith was in Canada. They all did an artwork collaboration in Cambridge – which is an hours drive west of here. I'd be curious to know if that artwork is still intact.
MR Tensoe & Birdo Mural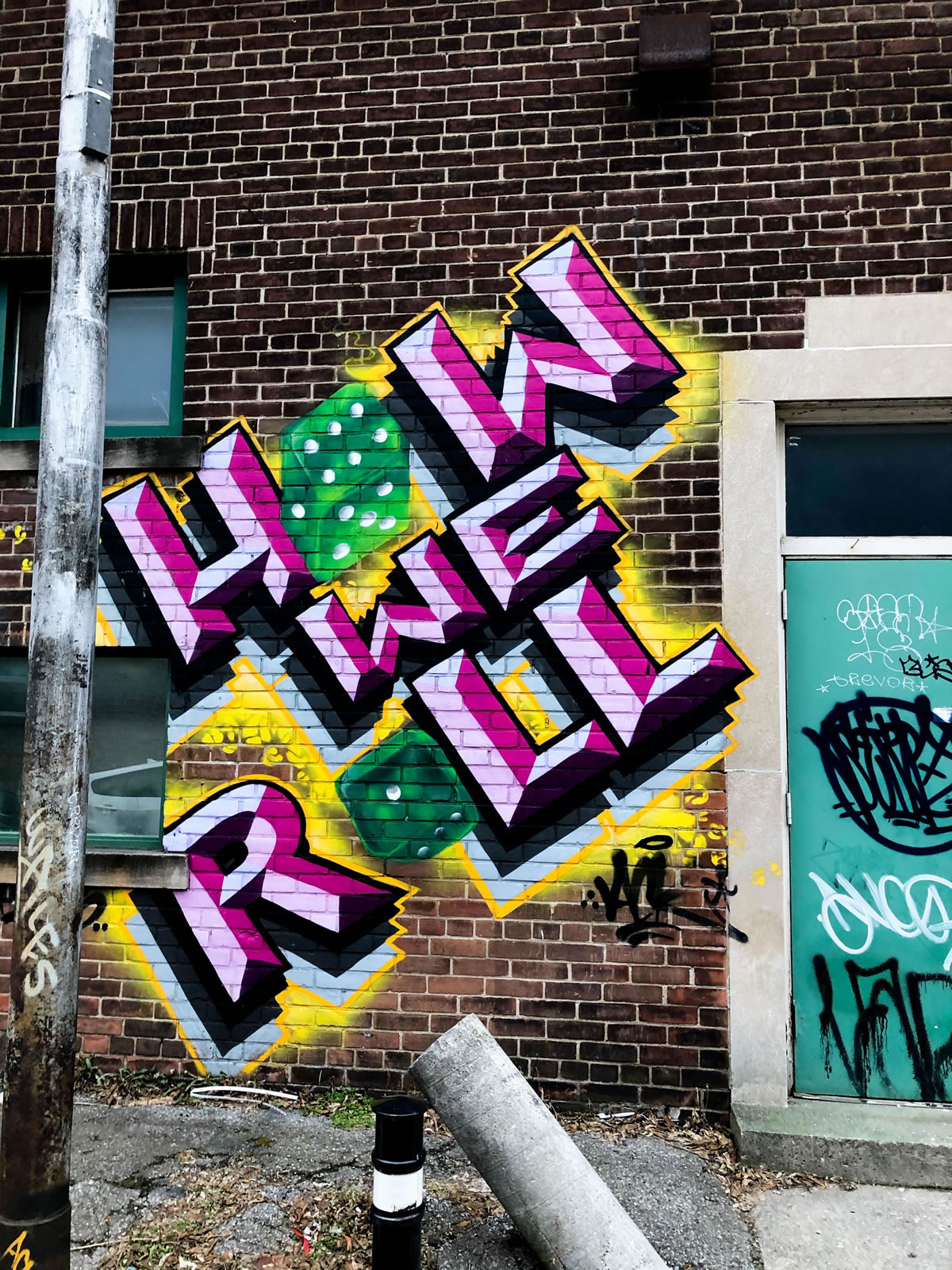 Finally, last by not least on that same wall is this section by Mr Tensoe2 along with Jerry Rugg.
Toronto Street Art Graffiti Found Here: