Alma Art & Walt Ruston Mural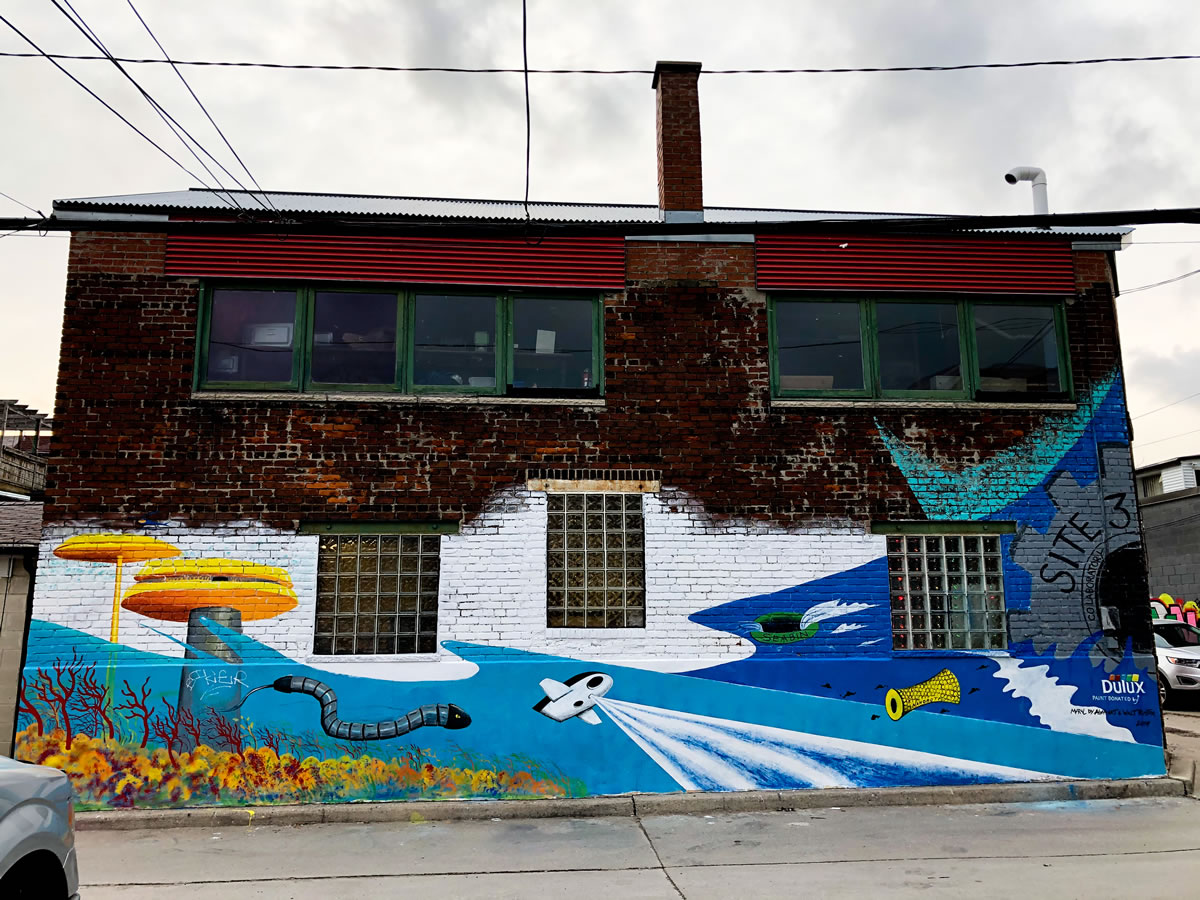 This mural is on the side of Site3.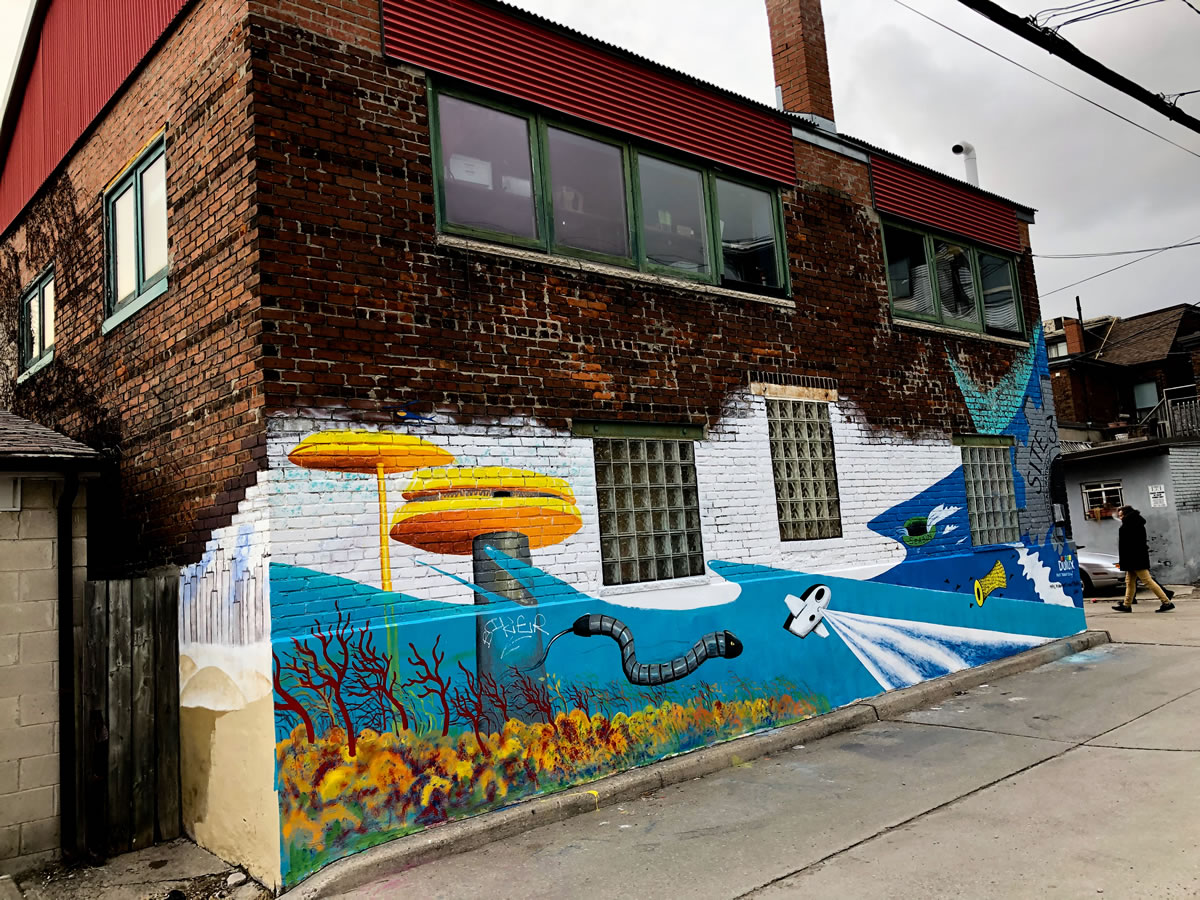 From the Site3 Website:
Site 3 coLaboratory is a 2,000 square foot member-run makerspace in Toronto's west end. We are dedicated to making, teaching, learning and thinking about the intersection between art and technology. We make amazing things, and we teach others to make amazing things, too.

Site3
I couldn't find out too much about the artists. Walt Ruston says on his Facebook page that he is a OCAD graduate. Alma Roussy has a website and specializes in caricature illustration.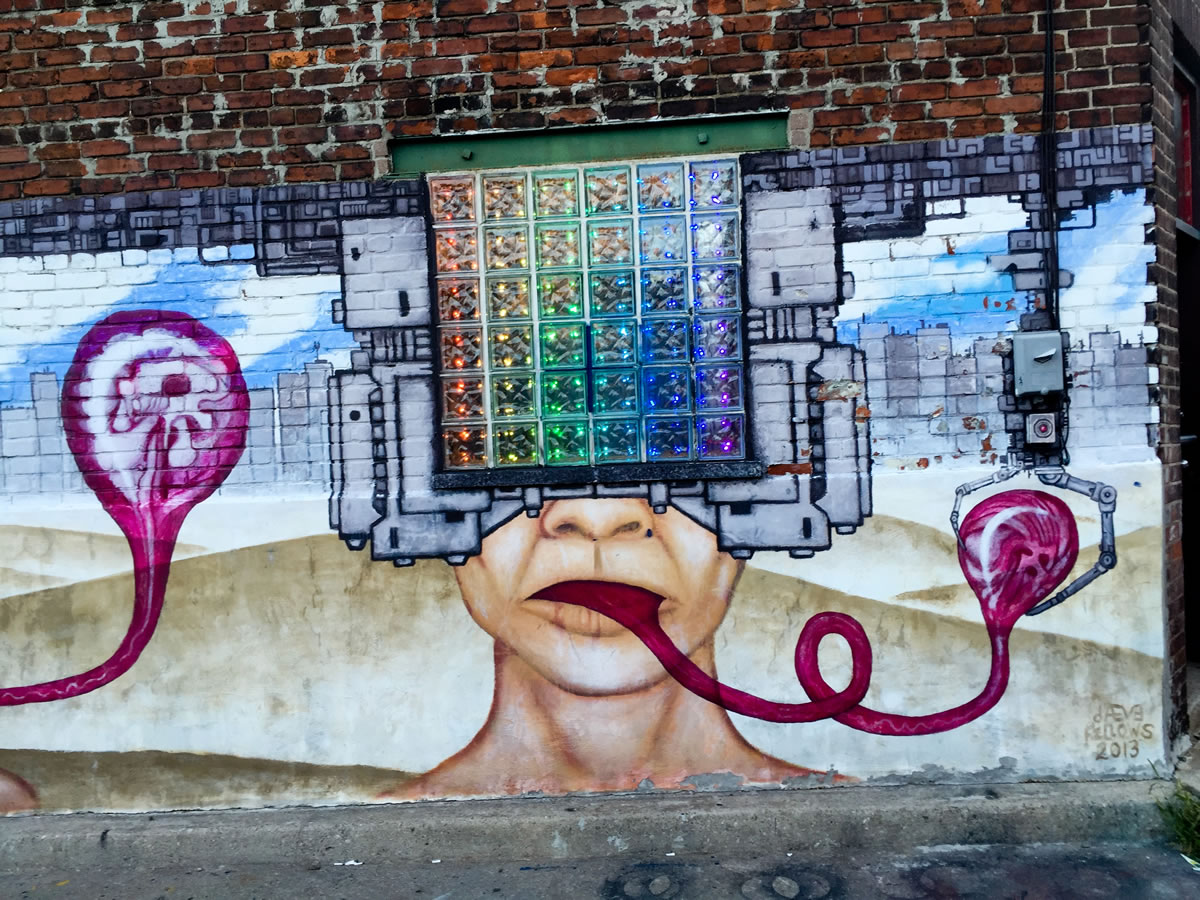 This was the Site3 mural that was there before. Looks like it was created in 2013.
Lewter Gimiks Mural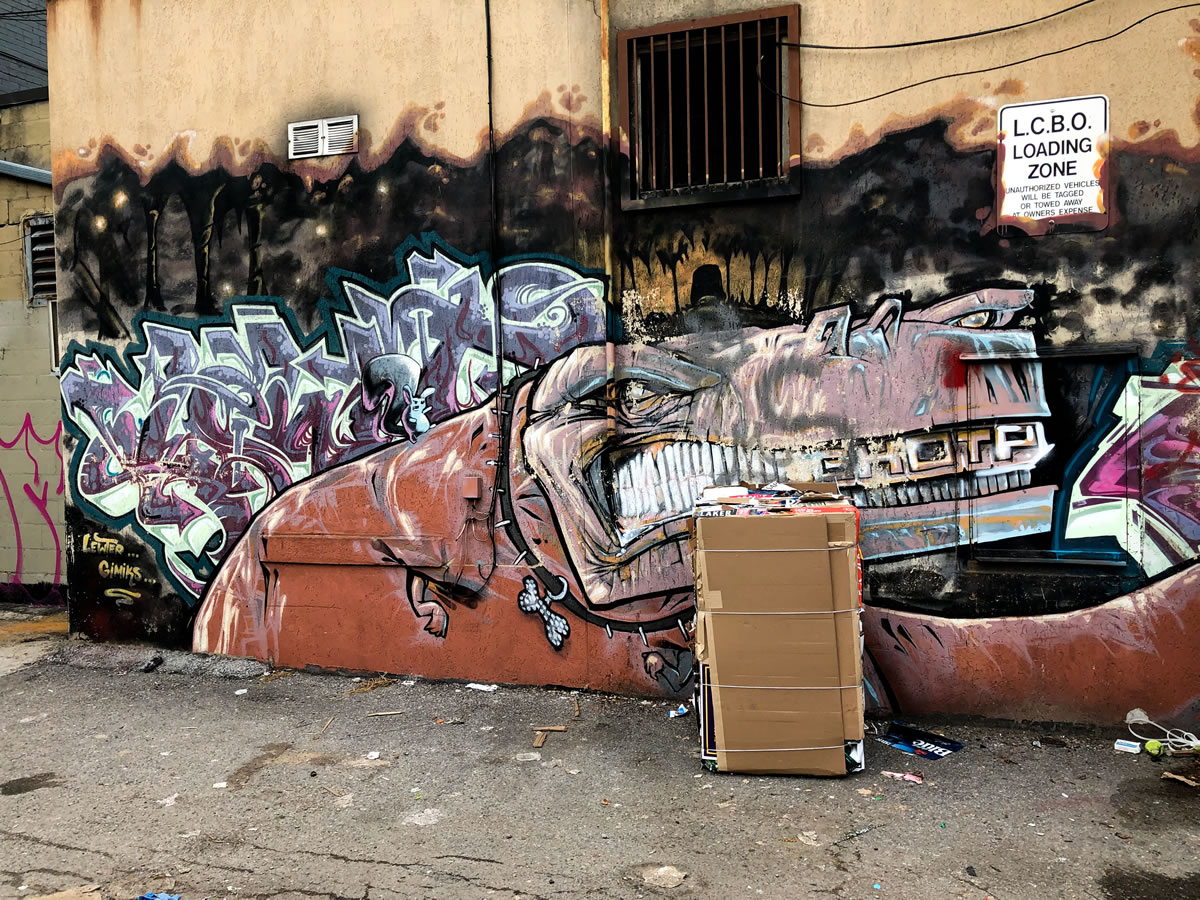 In that same alley this mural by "Lewter" has been there for years. I posted it earlier thinking it said 'Giniks'.. Ooops.
Never Hesitate Mural
There is also this art on the side of a wall. That has been there for years as well and I have no idea who did that artwork.
Toronto Graffiti Street Art Found Here:
The east wall by the Value Village was painted for Wall Expressions 2015. Organized by Brooke Somerleigh.
SpudBomb Mural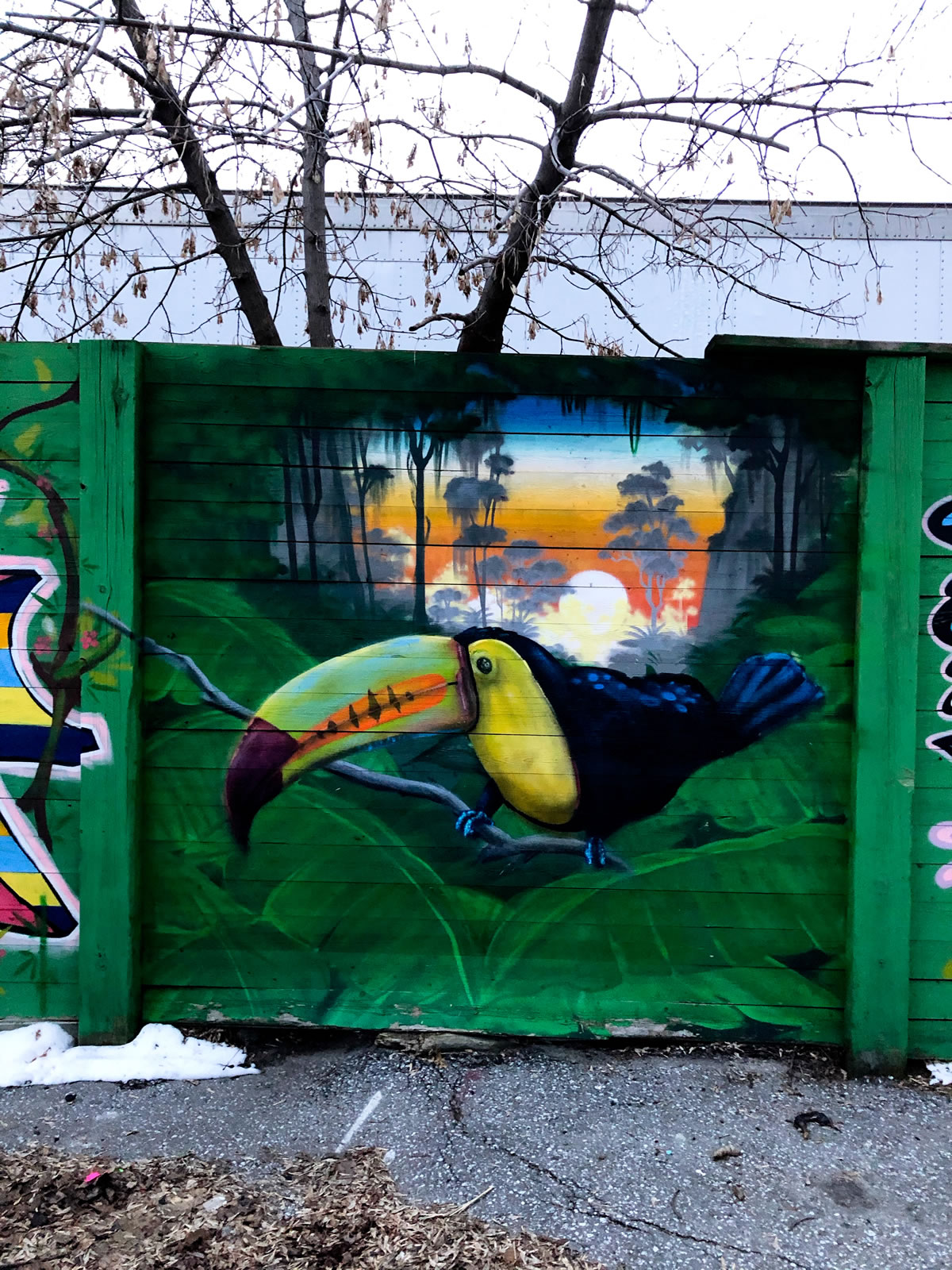 I've posted most of these murals before so I'll just do a few highlights including this one by Spudbomb.
Nick Sweetman Mural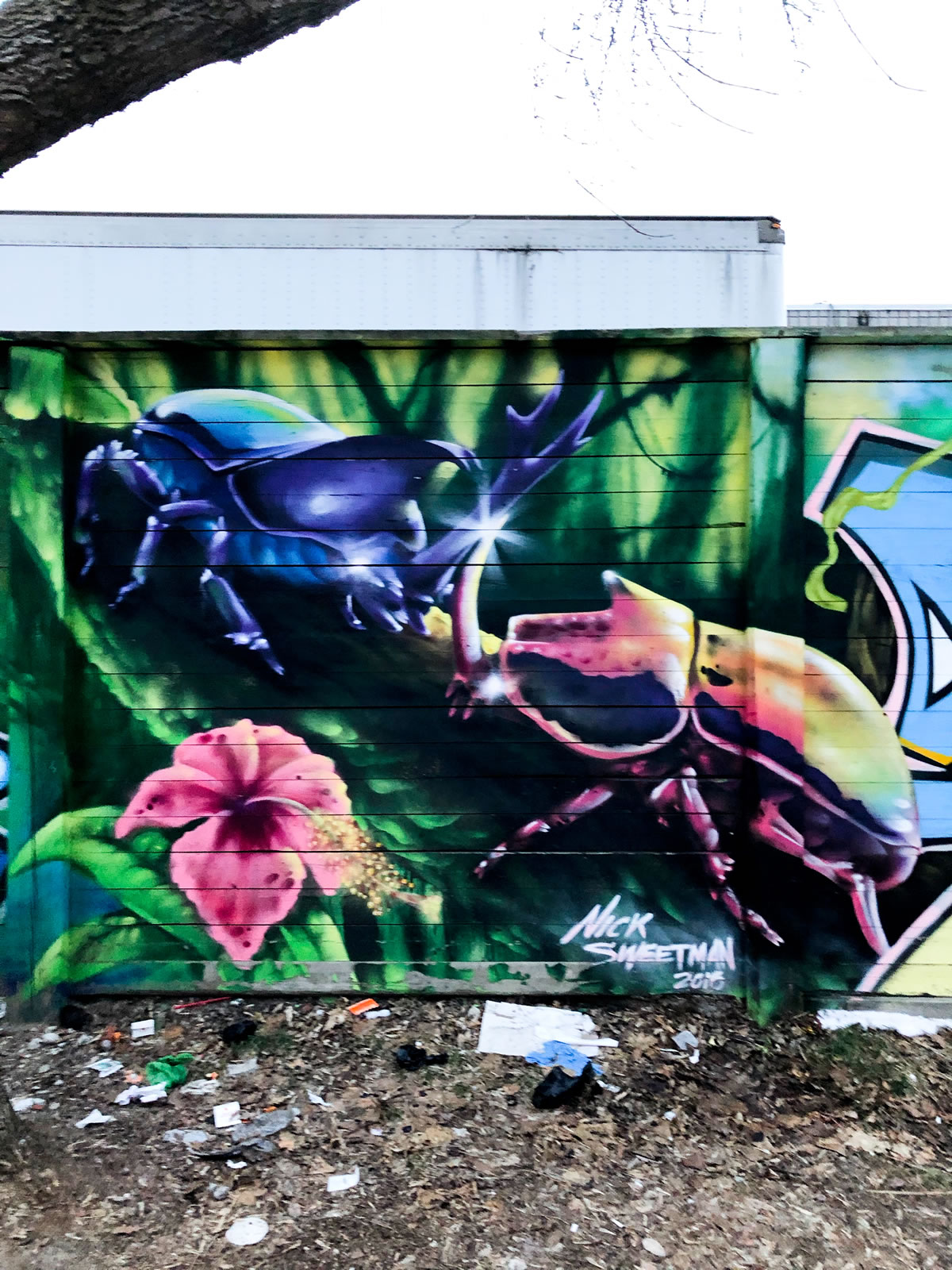 "Beetle Warriors" is what Nick Sweetman calls this piece.
Erica Balon Mural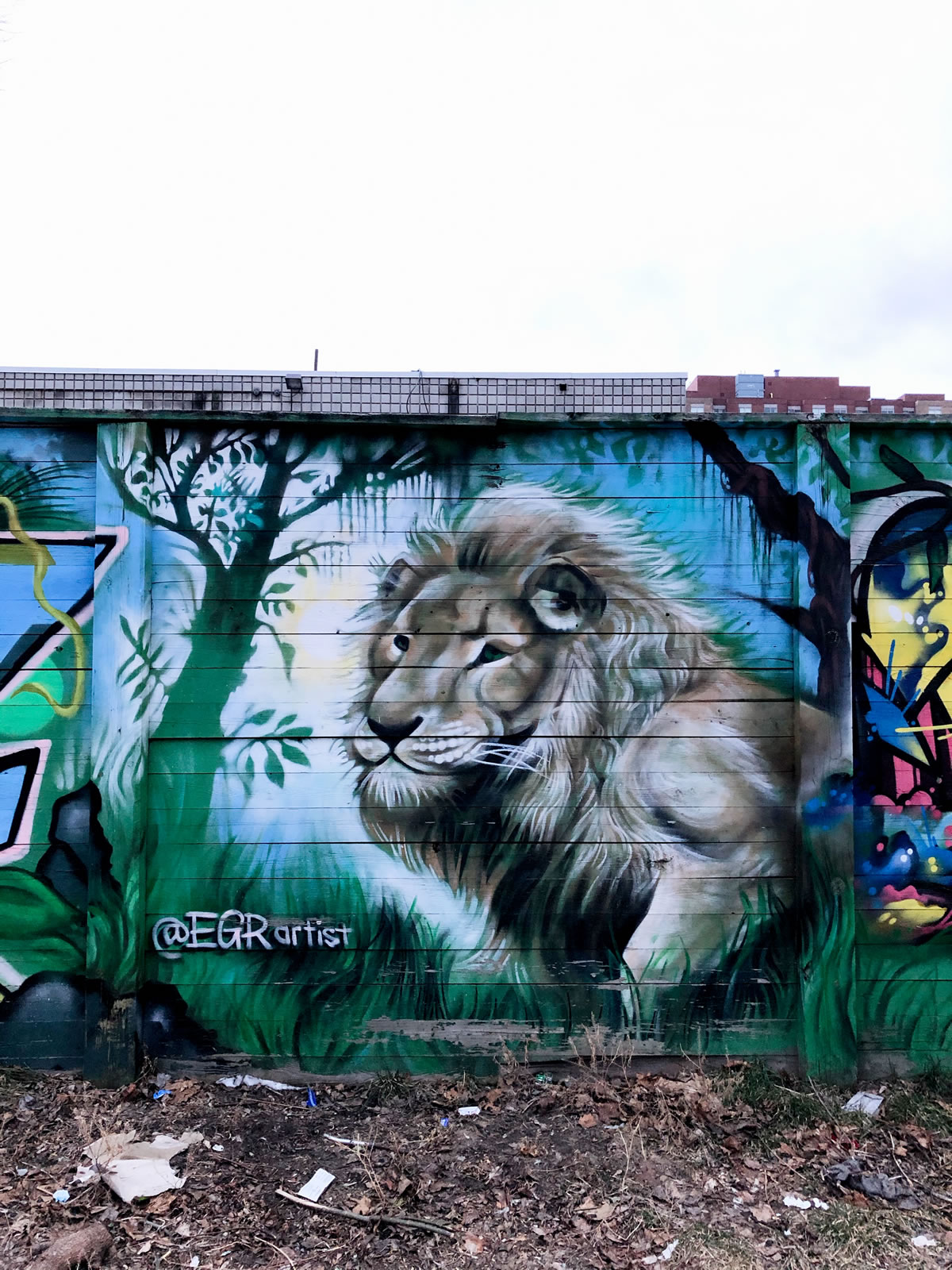 The lion was created by Erica who also goes by EGR.
LoveBot Garage Door Mural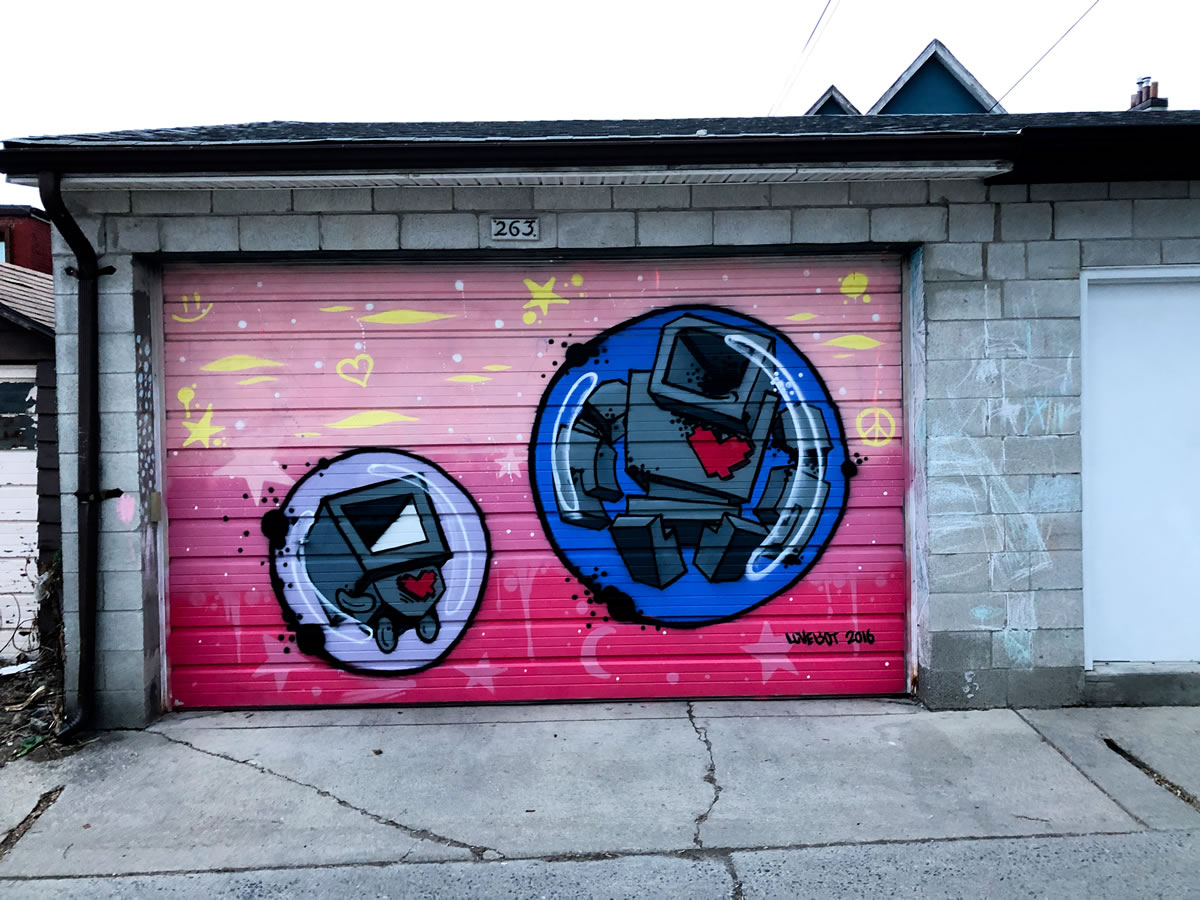 If you go down the alleyway that is just to the west of the Wall Expressions project you will find this garage door mural by LoveBot.
TeeRox Garage Door Mural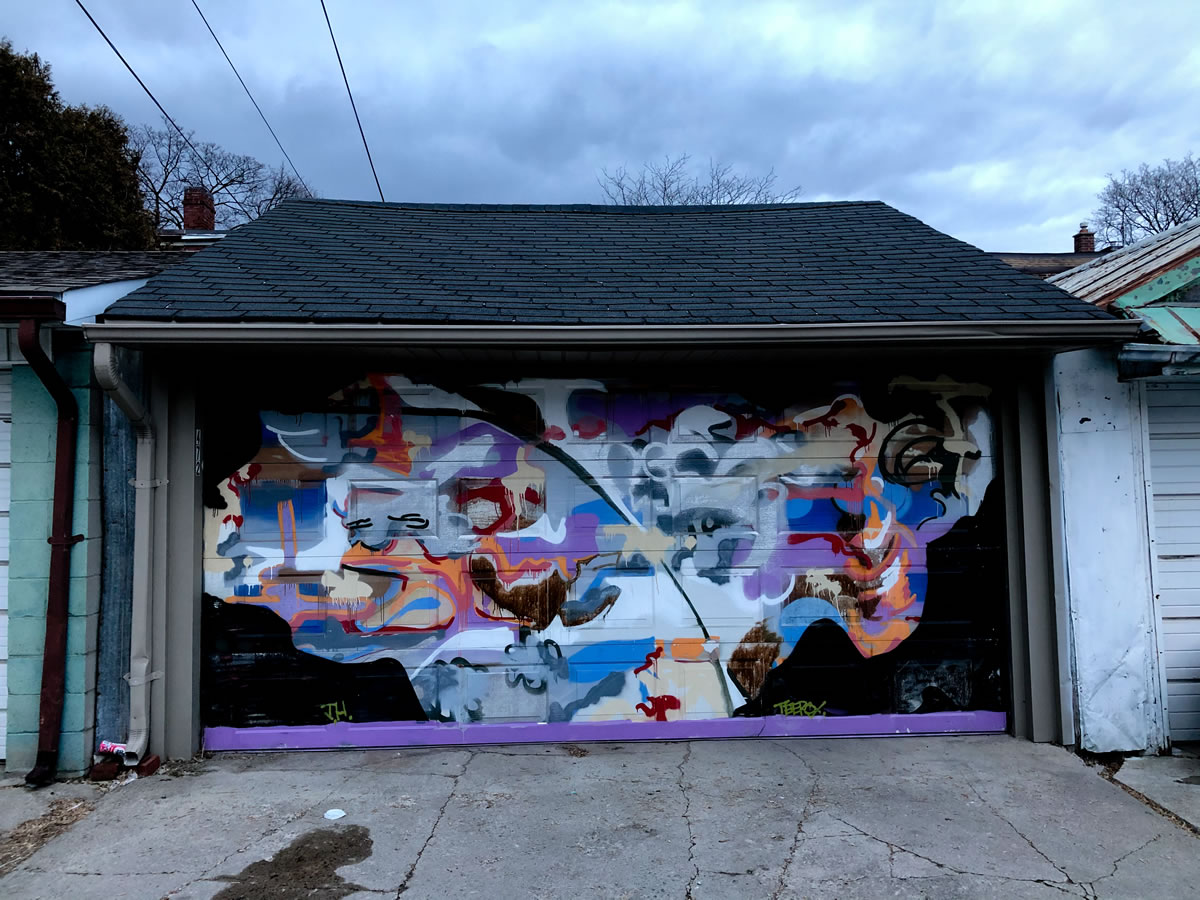 Across from the LoveBot mural is this door signed TeeRox.
Garage Door Graffiti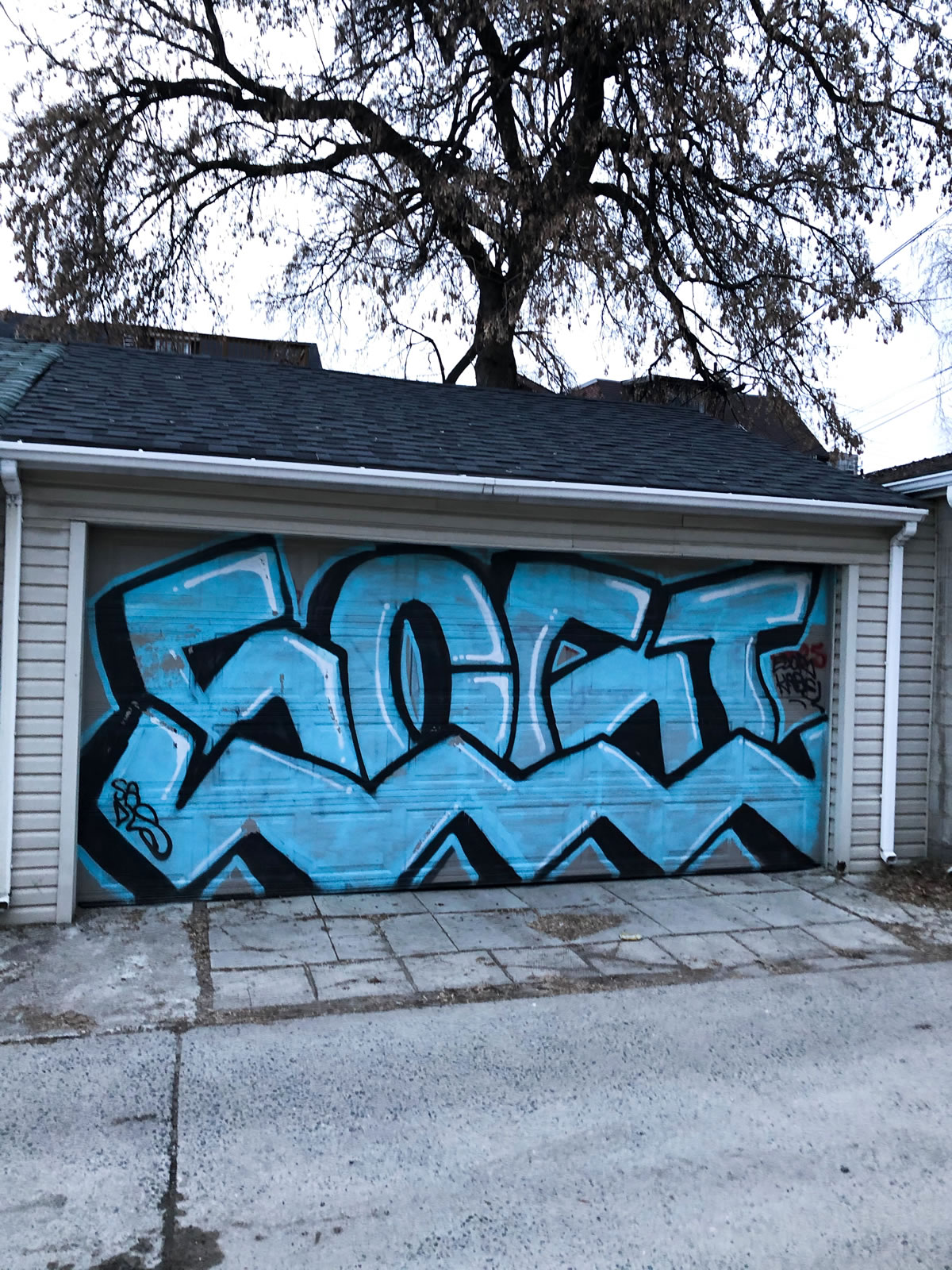 Tagged garage door !
Unknown Mural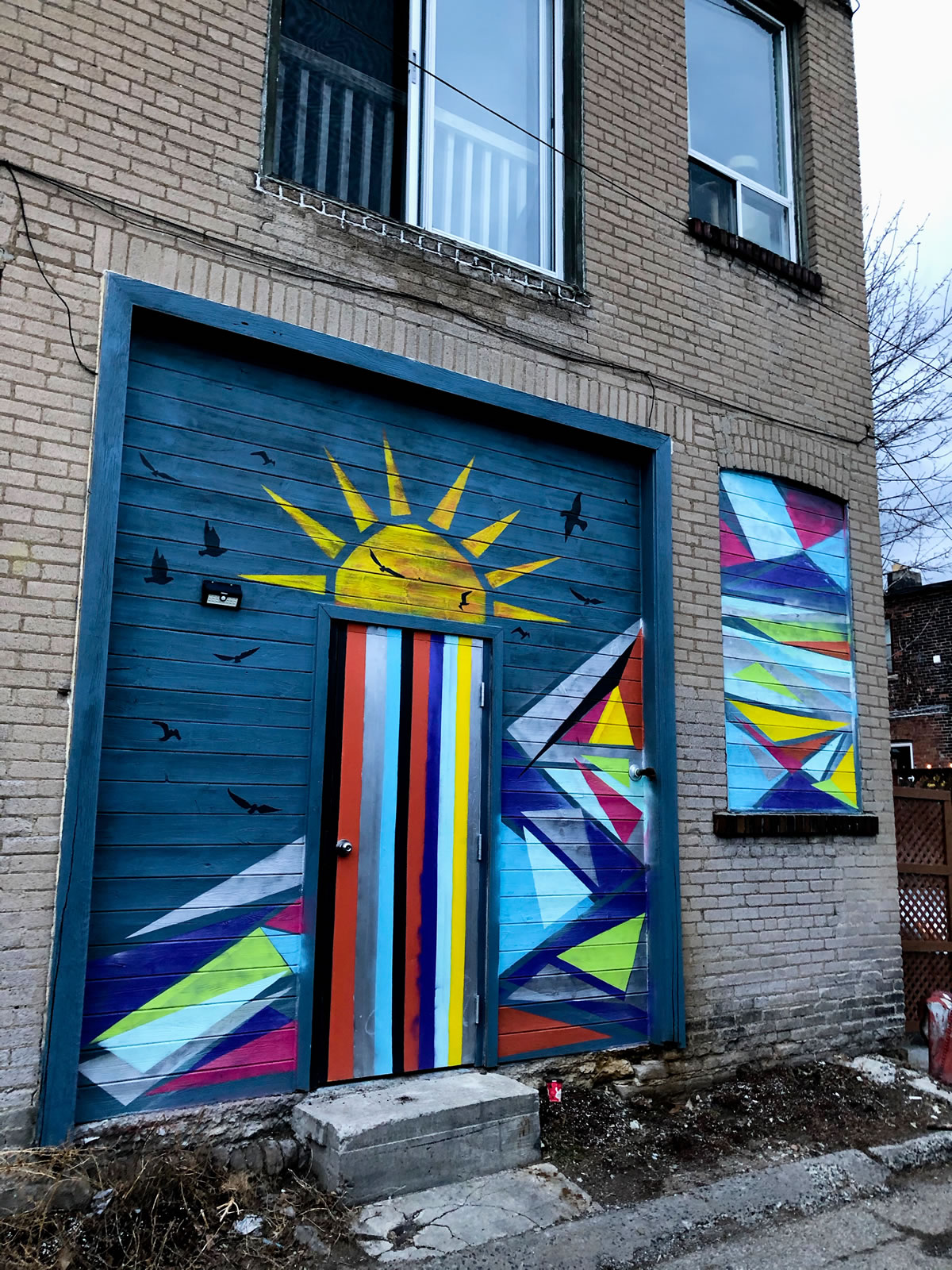 This is also in the same alley. This was painted on the back of a house on the door and window. Again by an unknown artist. Please sign your art so we can credit !
Toronto Graffiti Street Art Found Here:
Open Field Collective Artwork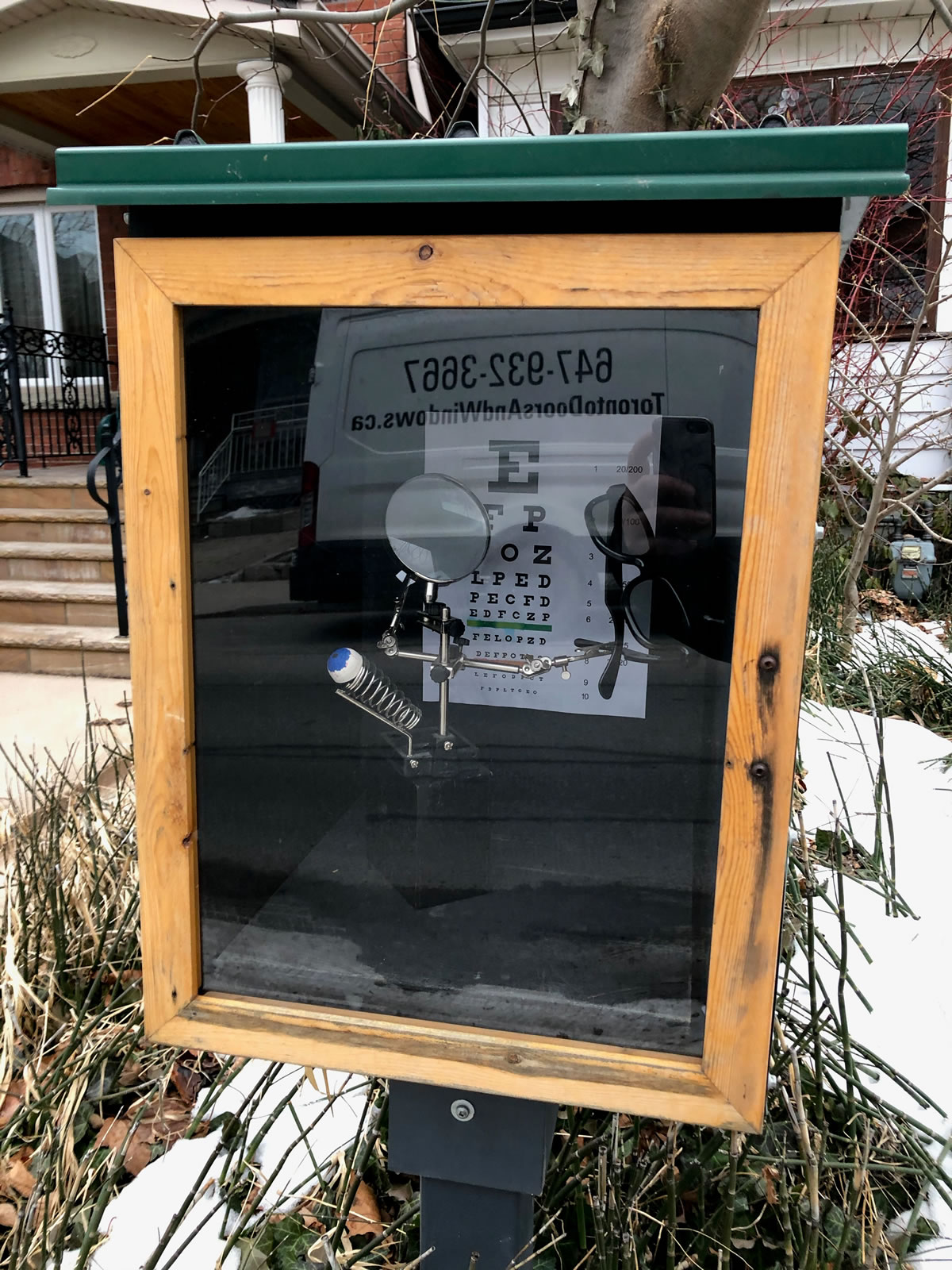 Spotted this art in a box. It didn't have the usual plaque that goes with other Open Field Collective artworks. It's an eye exam sculpture.
Toronto Graffiti Street Art Found Here:
Spudbomb Cat Mural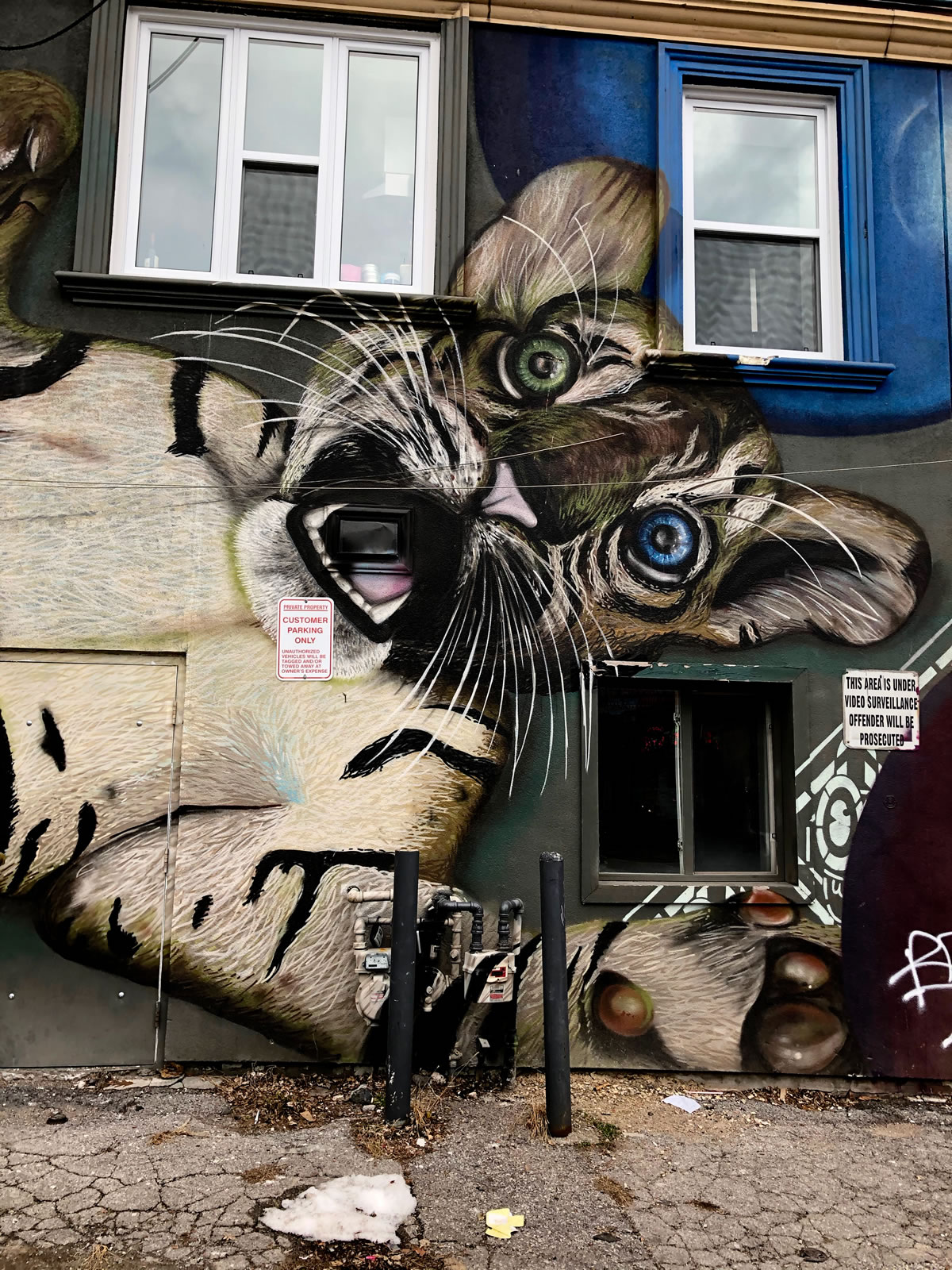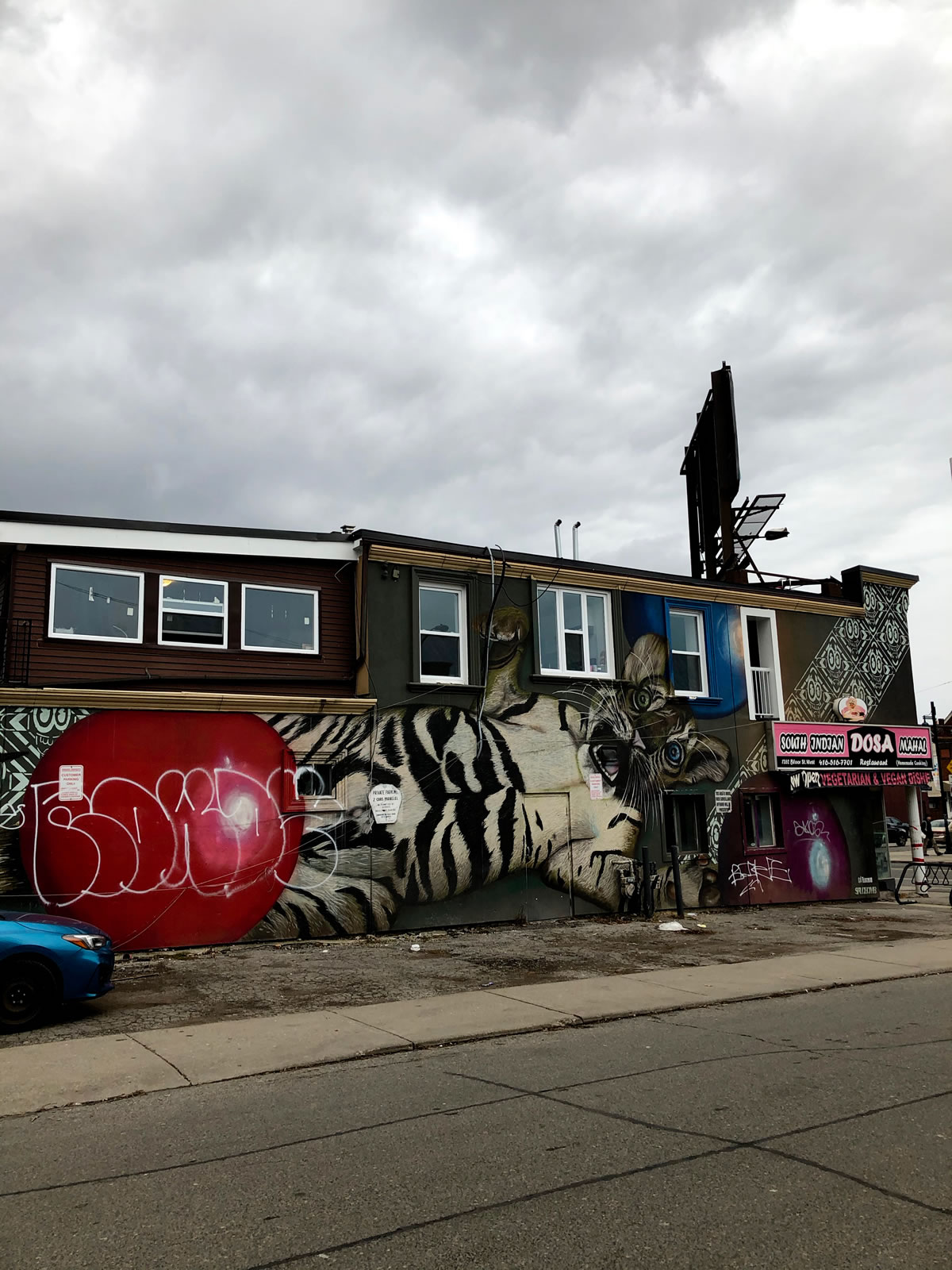 Back in 2016 Spudbomb created this mural. Unfortunately, there was a fire in the restaurant and they had to relocate. Not sure what will happen to the artwork; it's been tagged already.
Toronto Graffiti Street Art Found Here:
Flips Mural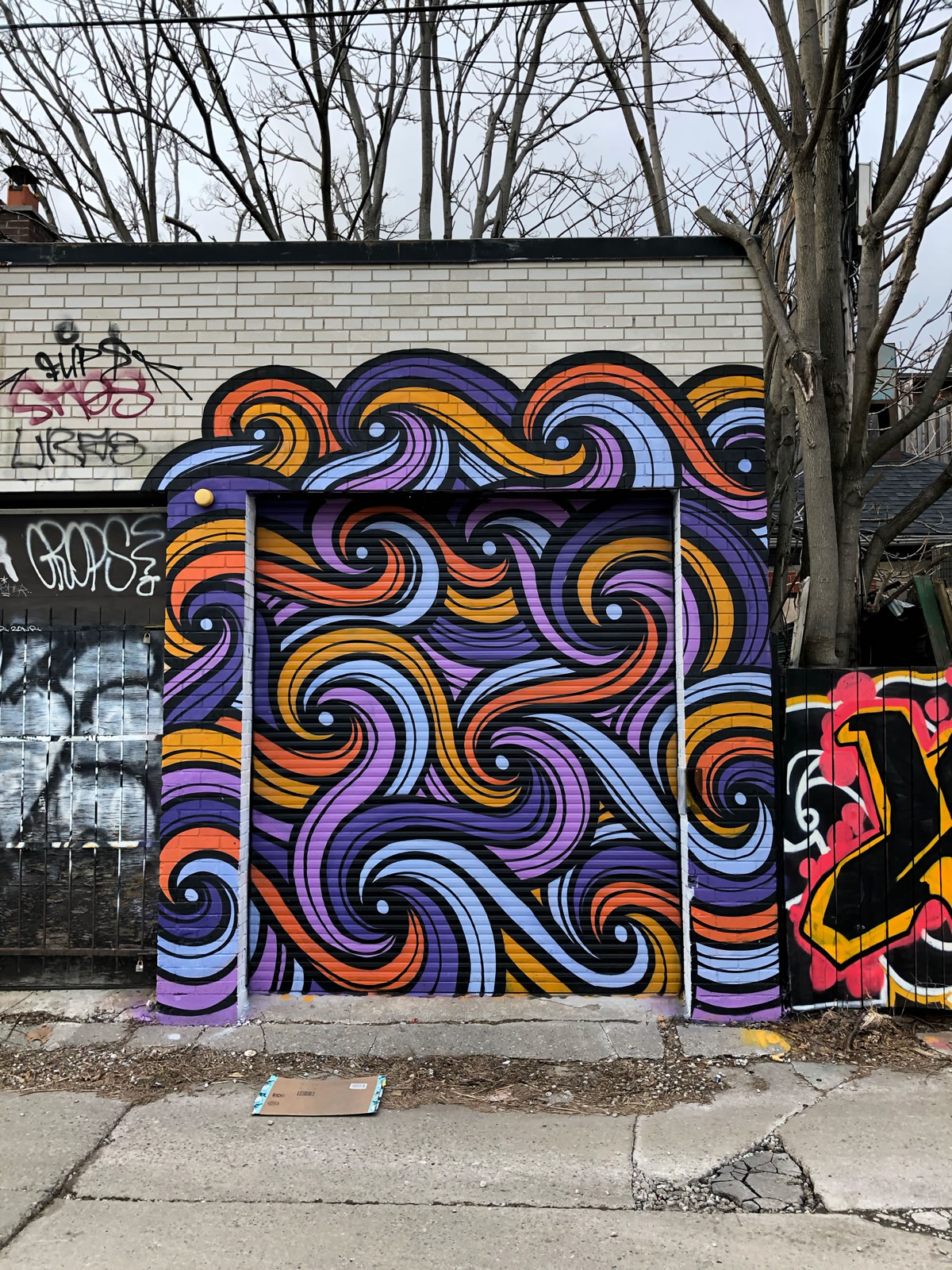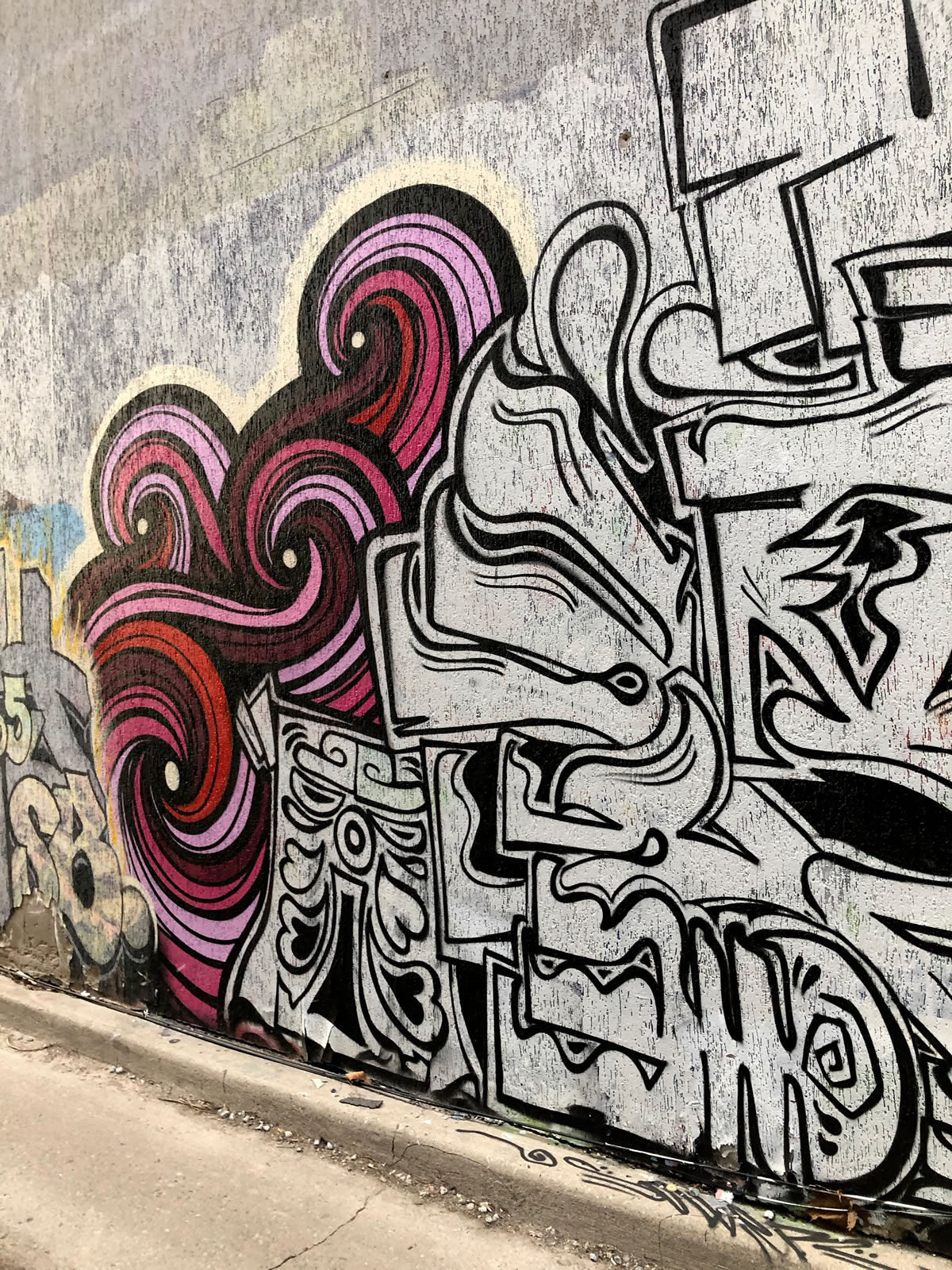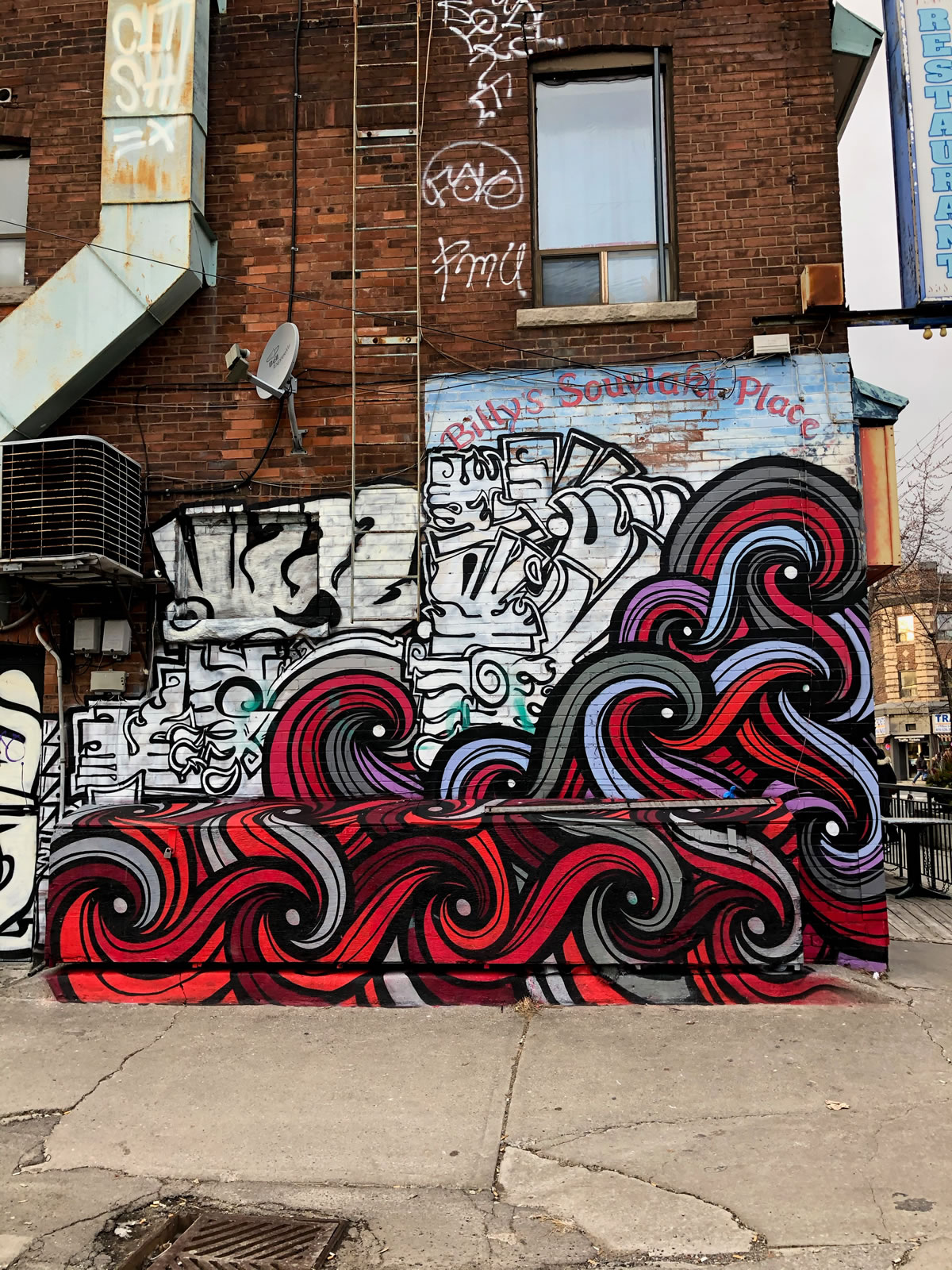 A couple of weeks ago someone tagged Flips artwork in this back alley. He fixed it up the very next day ! He calls himself the 'Swirl God' and he is !
Toronto Graffiti Street Art Found Here:
Working Spy Mural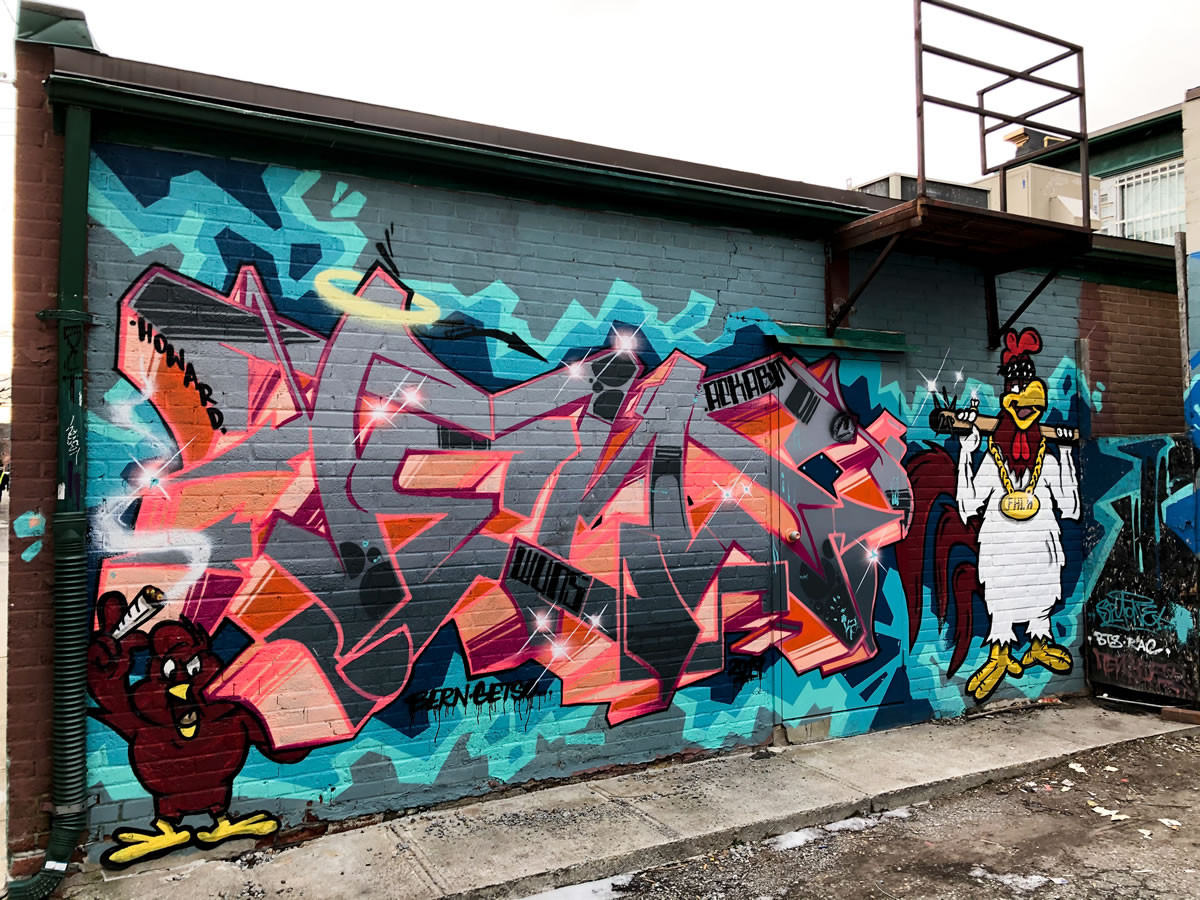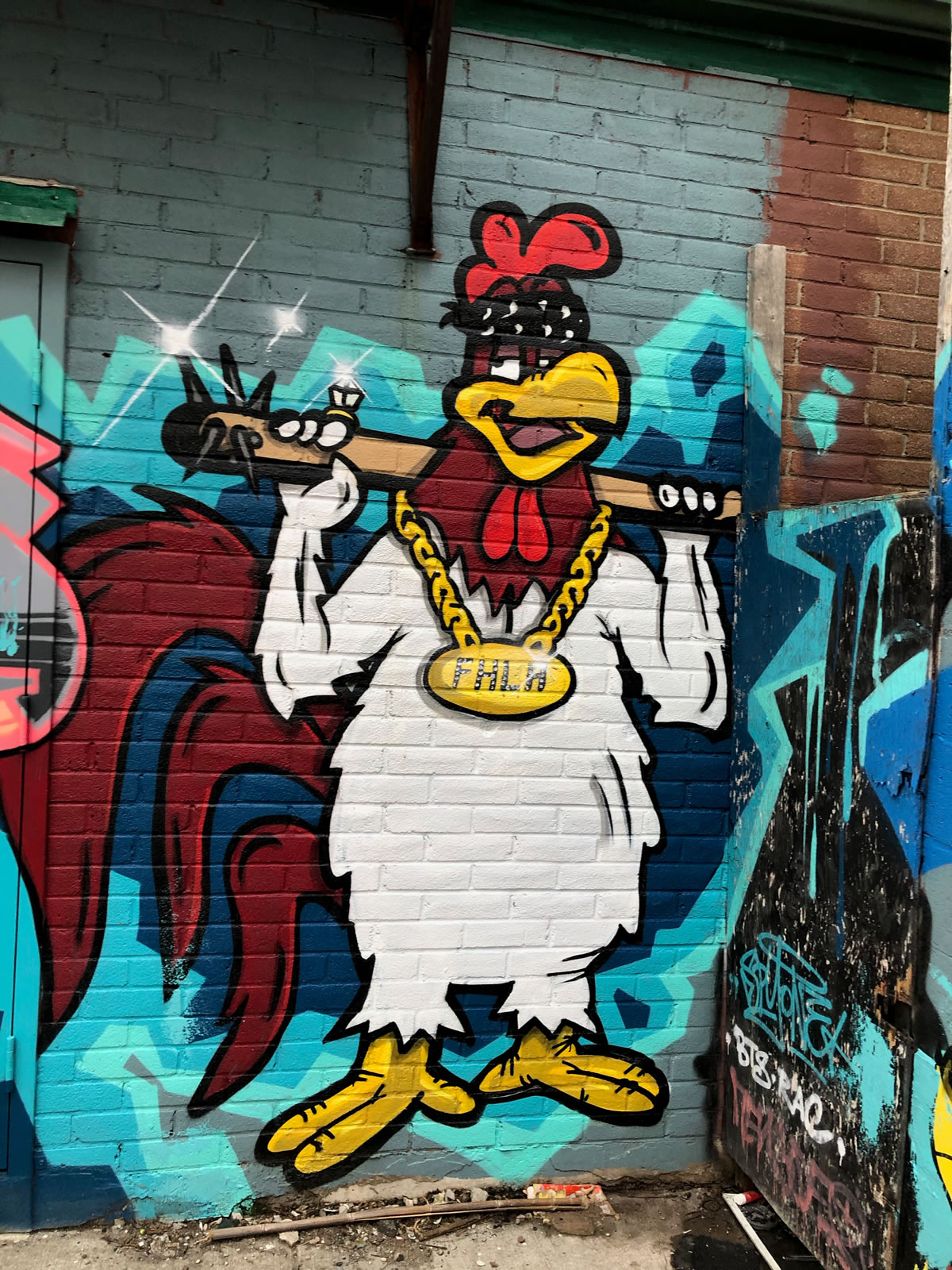 I wasn't able to get a picture of this mural by Working Spy because a car was parked in front before now.
Toronto Graffiti Street Art Found Here:
Kare Graffiti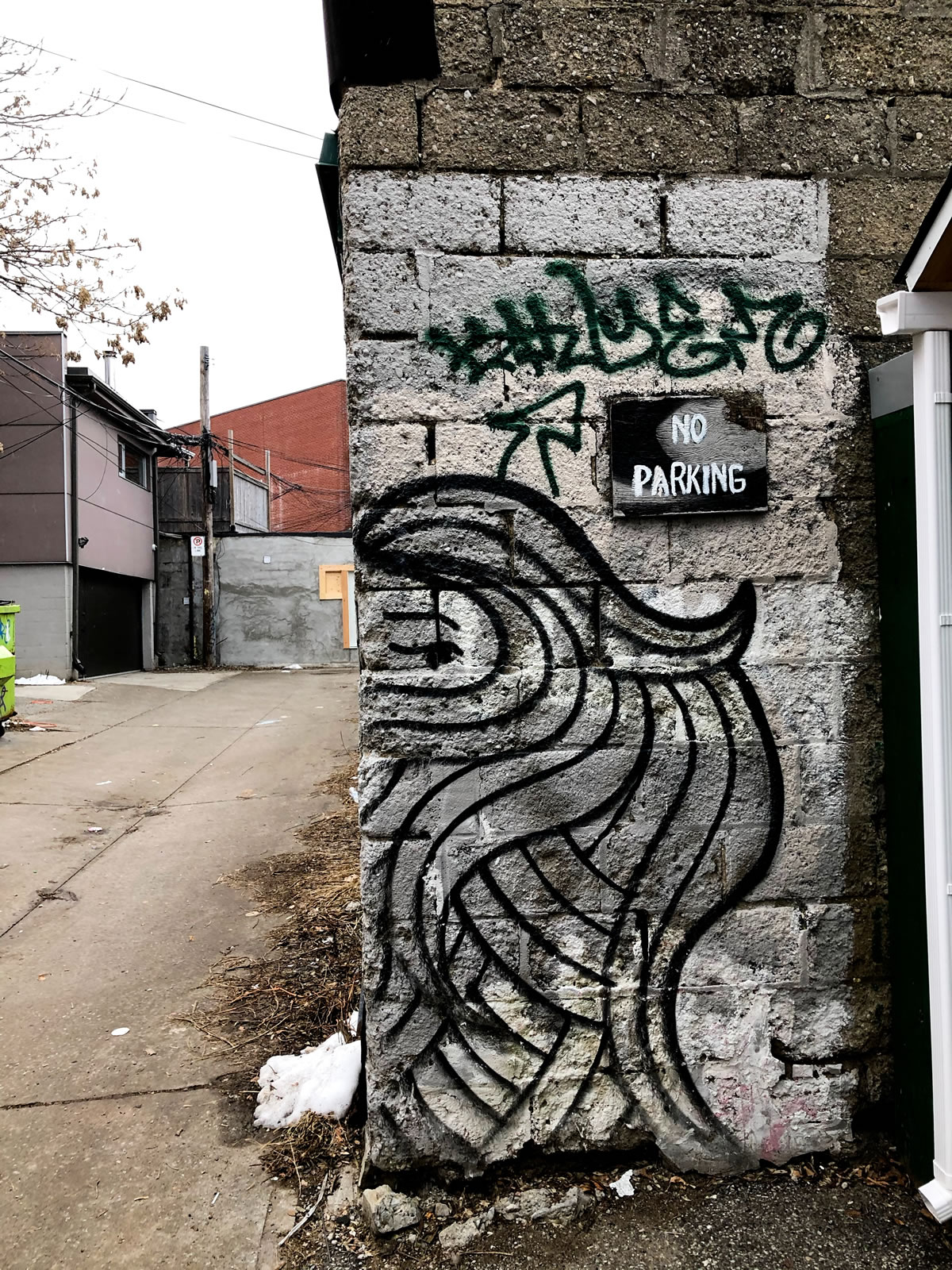 Found this by Kare in a back alley I usually walk through.
Clouds Mural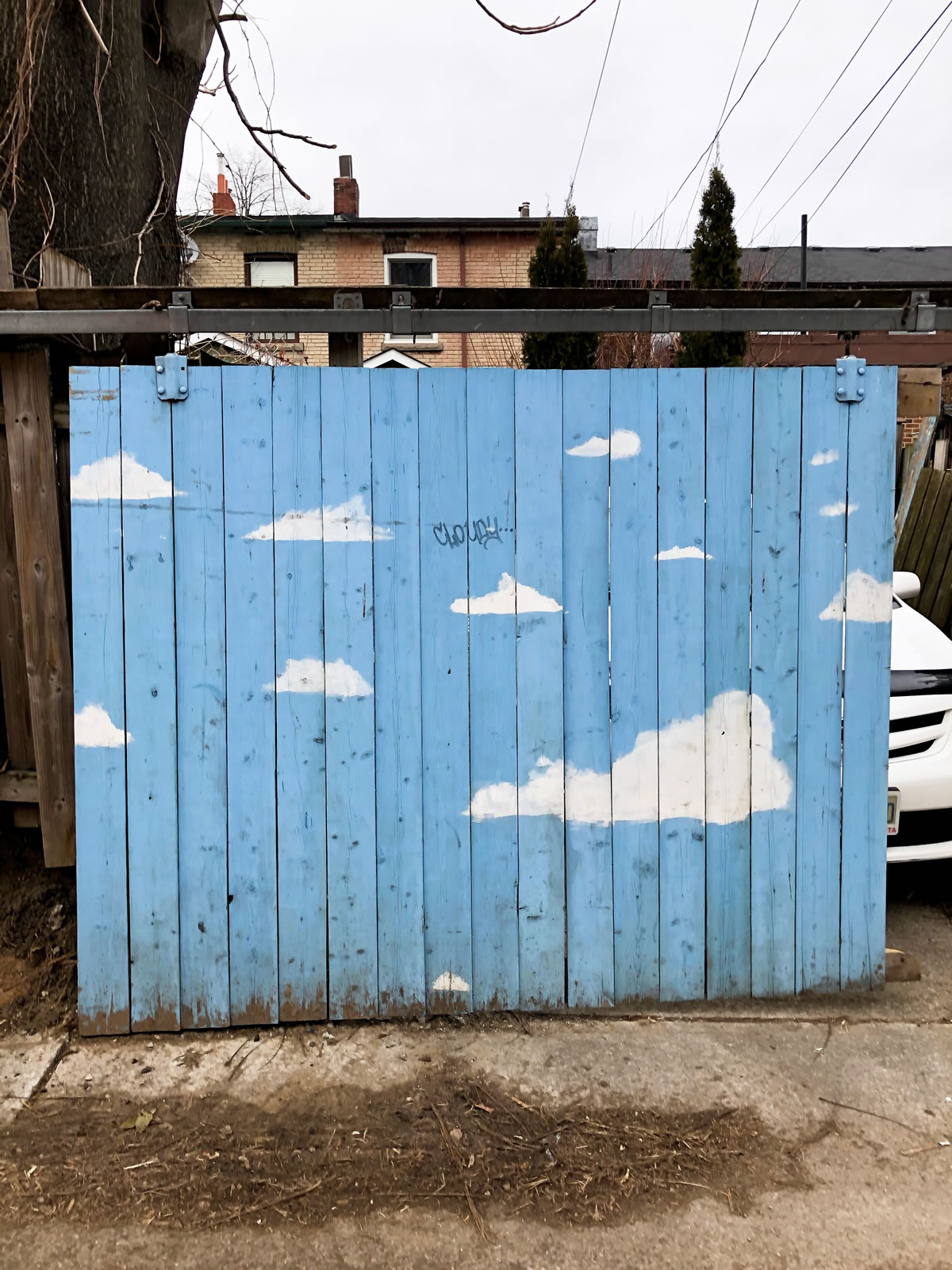 Thought this was unique !
FeelingsBoi Stencils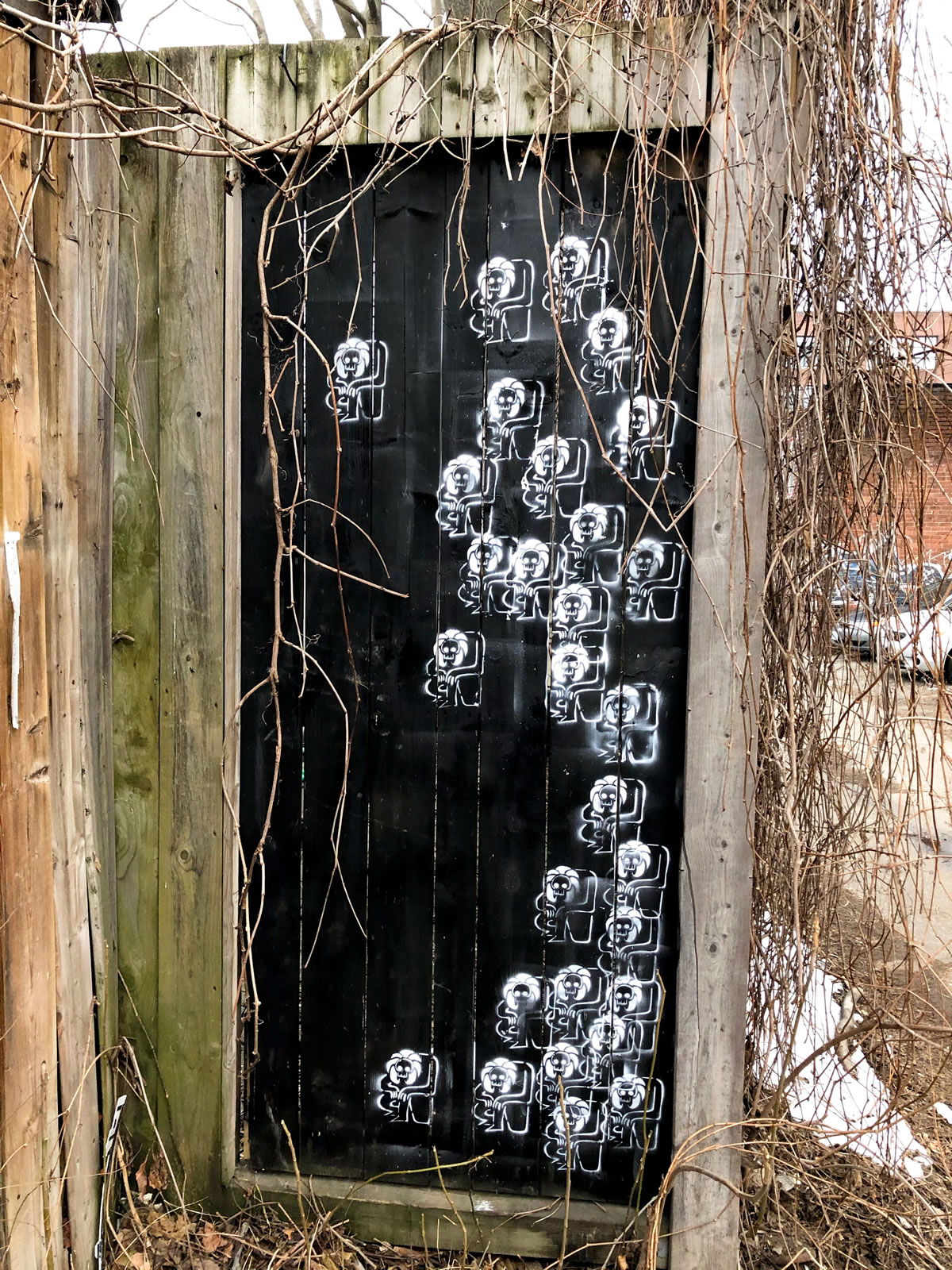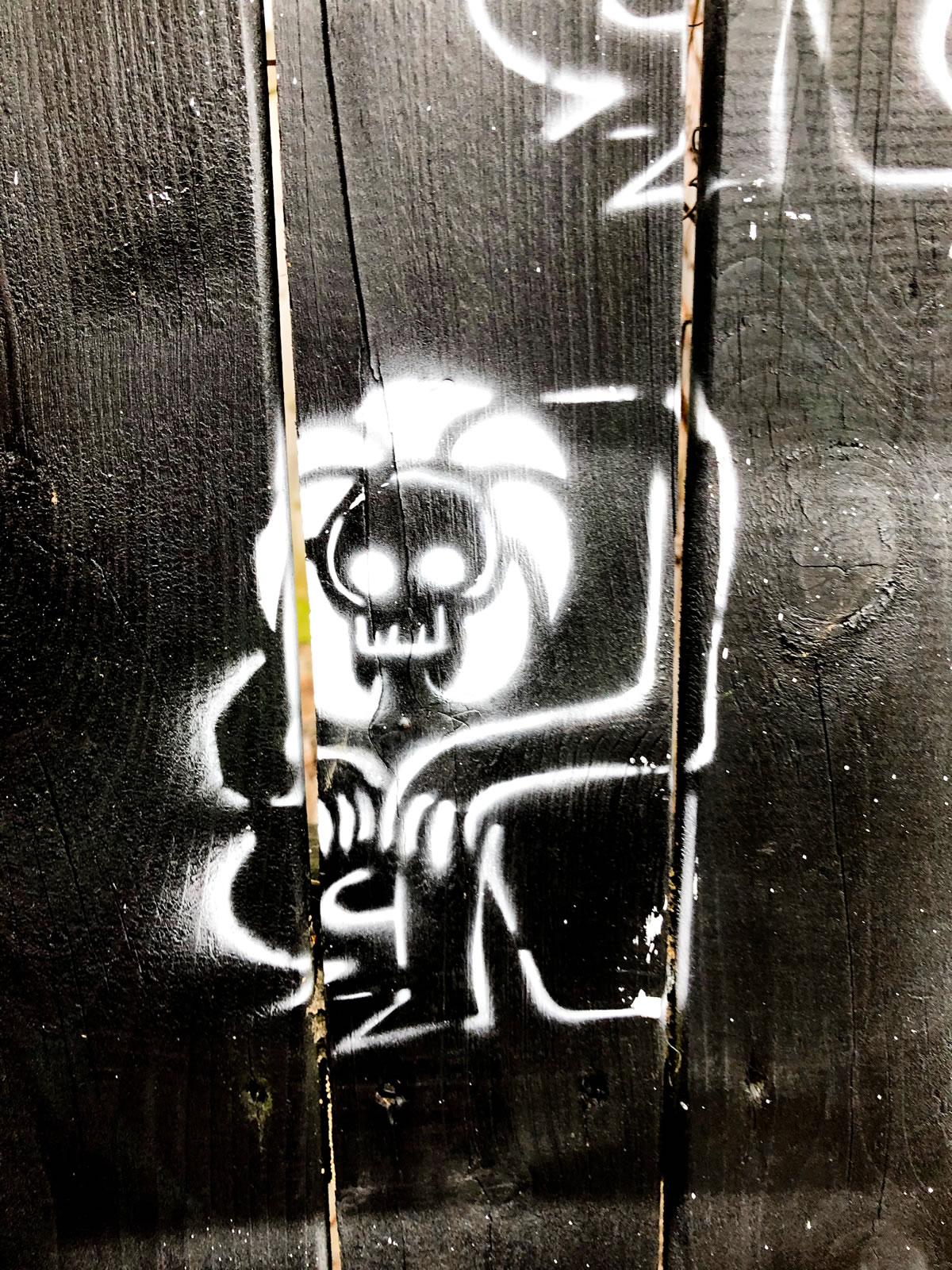 The ivy covers this stencil art by FeelingsBoi in the summer. The wintertime reveals some hidden gems. He uses his art to deal his mental health.
Toronto Graffiti Street Art Found Here:
Mister Soy Mural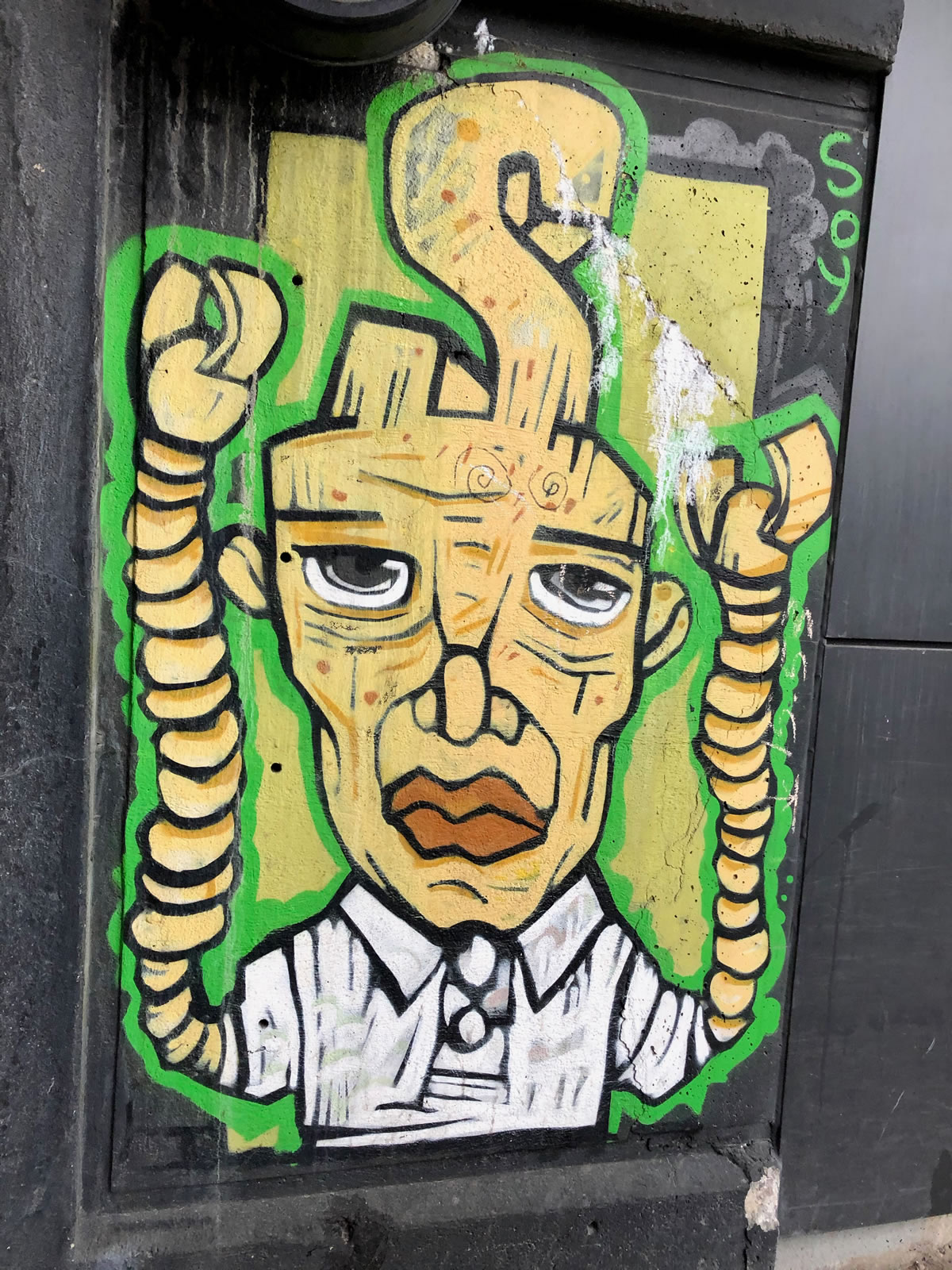 I never knew this was by Mister Soy until recently. It's apart of another group project just outside the UP train station.
Toronto Graffiti Street Art Found Here:
Oh My Inspired Mural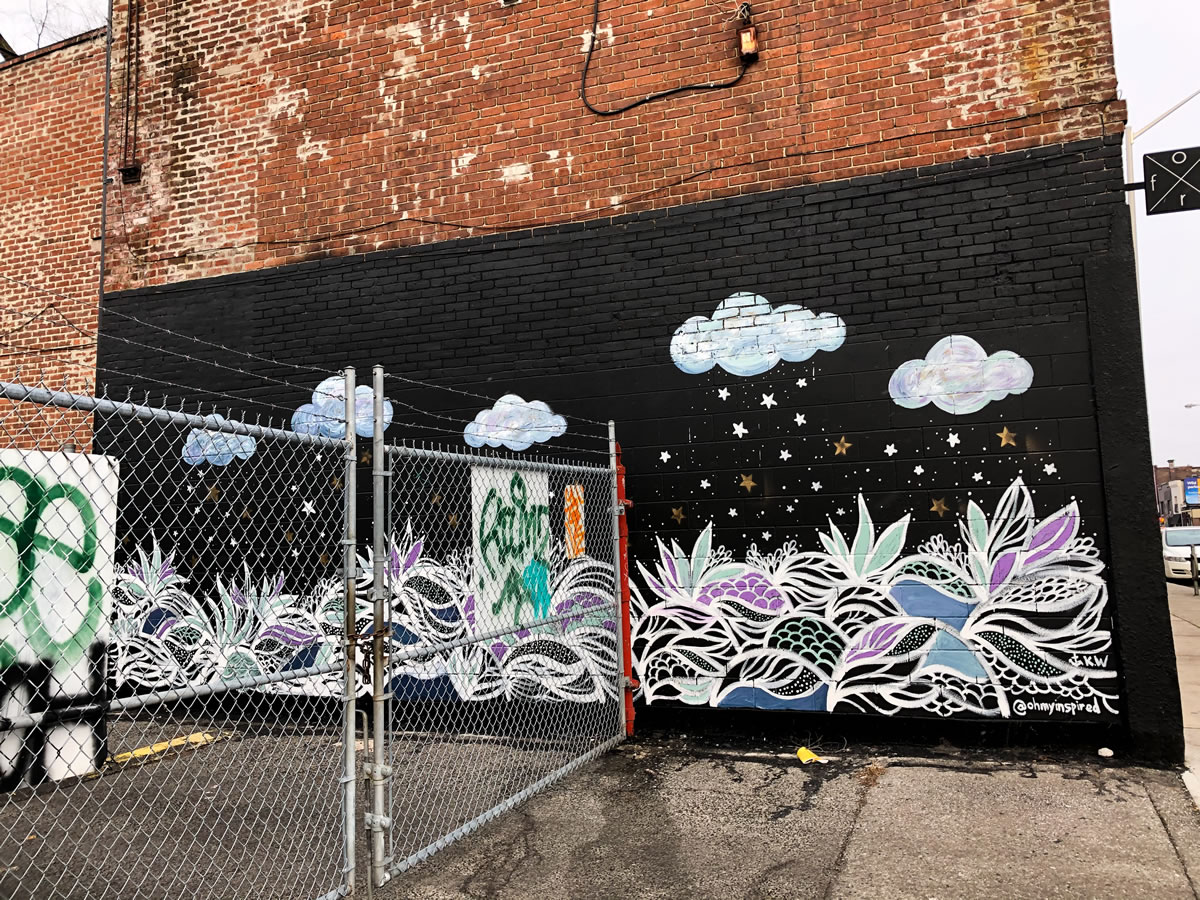 Unfortunately that fence ruined my shot but you get the idea. Karen says on her Instagram that it was her first solo outdoor mural. Turned out very nicely.
Spudbomb Mural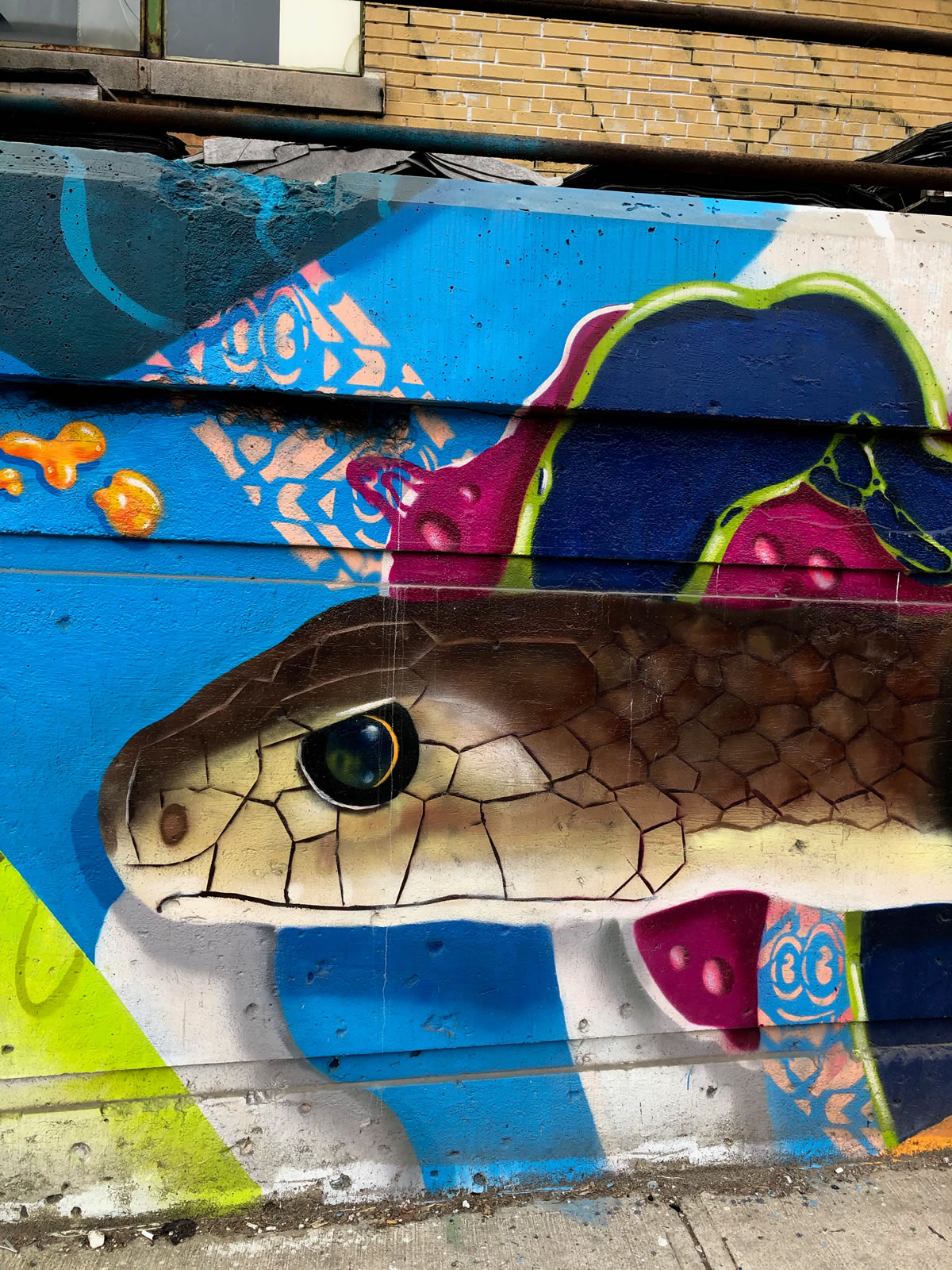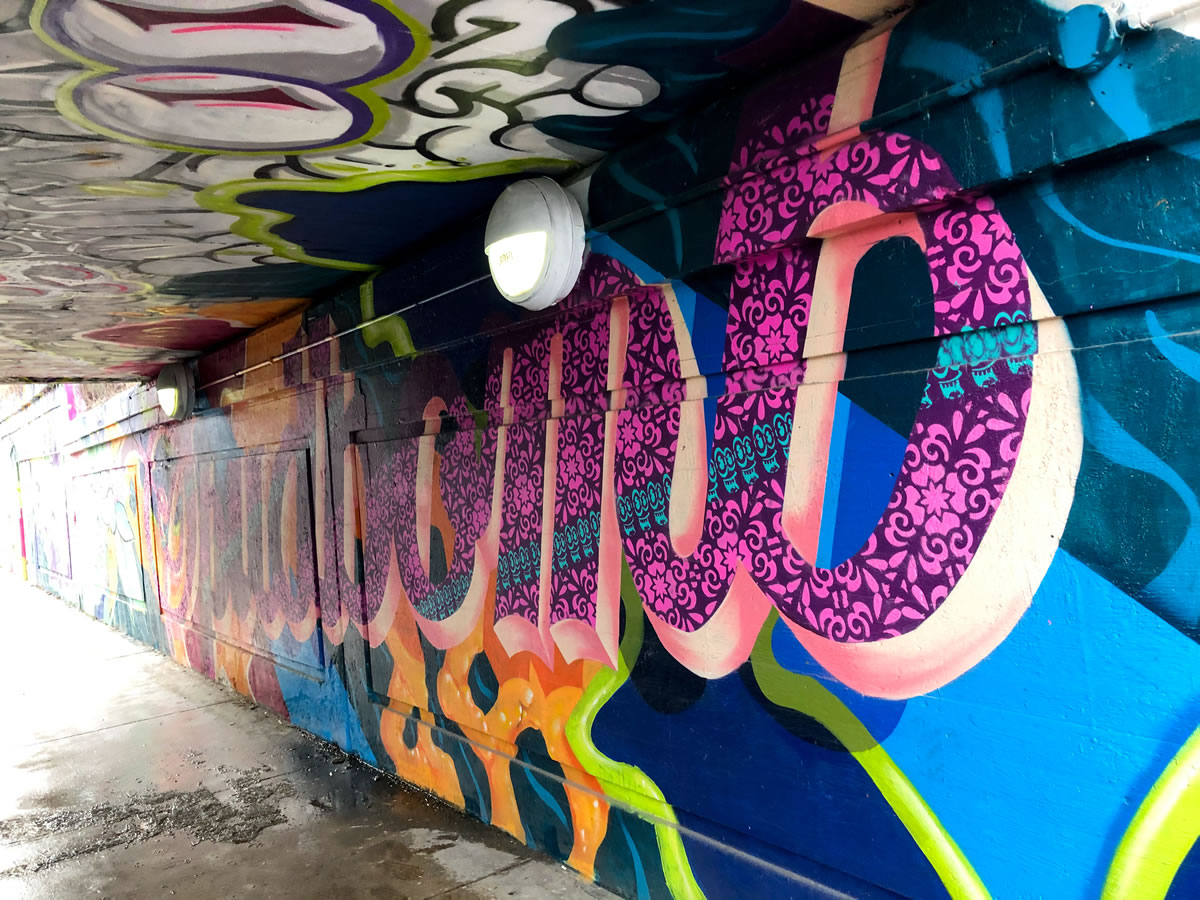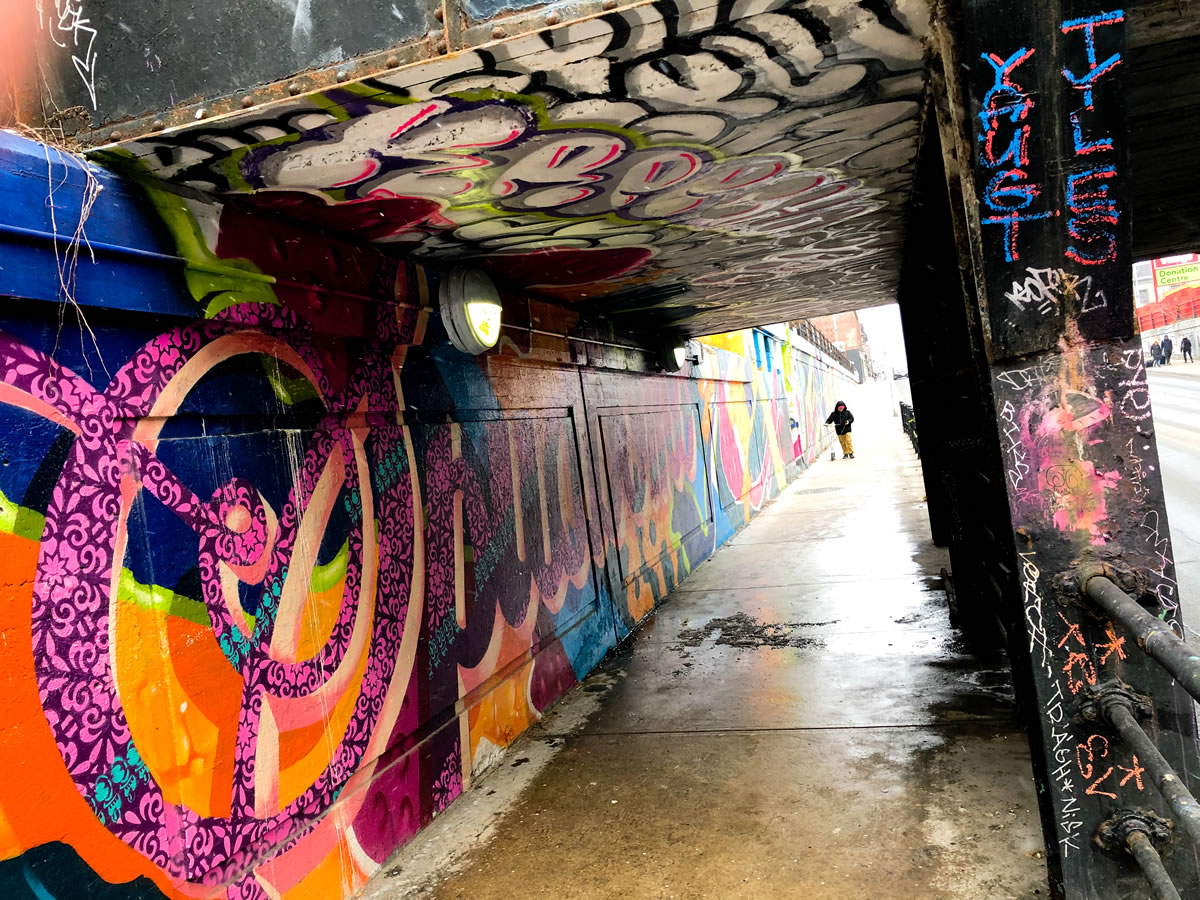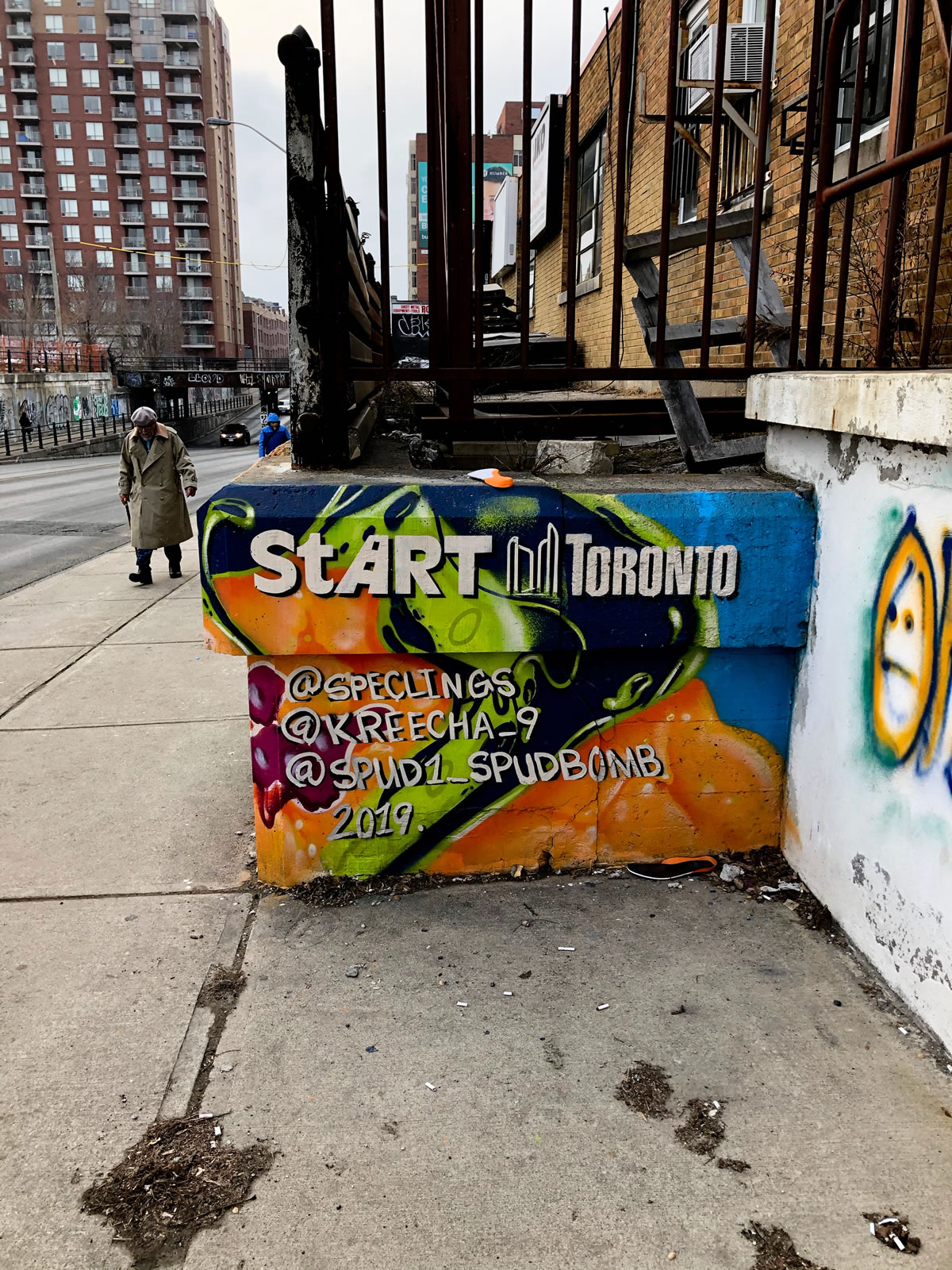 I didn't intend this post to feature so much Spudbomb but I'll close with another mural by him. He worked with two other artists including Dragon Ball Kree & SPEC.
It was another project sponsored by the City of Toronto.
Toronto Graffiti Street Art Found Here: