Toronto Street Art Graffiti featuring Uber5000 Elicer Elliott Murals + Tagging under Rosedale ravine with burners plus graff on homeowners garage doors
Still going through archived pictures from December of 2015. I am trying to be a little more linear than I have now that I am laid up with a broken ankle. Might as well make use of this time and post a lot of the street art & graffiti that I never had a chance 2.
Beaumont Park Graffiti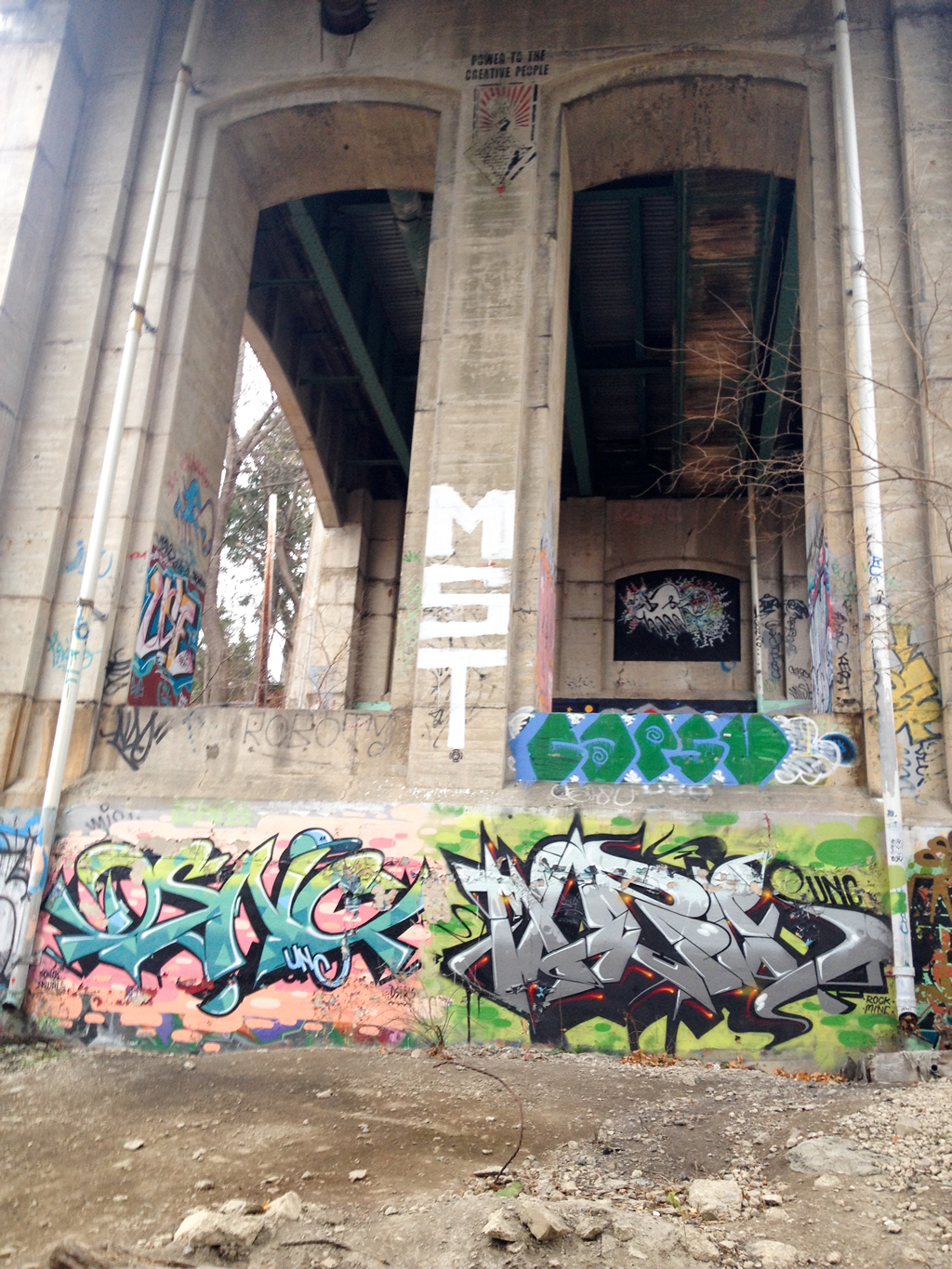 These are from urban exploration back when I was just starting to learn about all of this – from December of 2015. I was walking in the ravine and noticed all that graffiti on the underpass. I actually climbed up there — which was kinda dumb and awesome at the same time. The top of this says "Power to the Creative People" and its a stencil.. have no idea how they got up there. I found it really inspiring.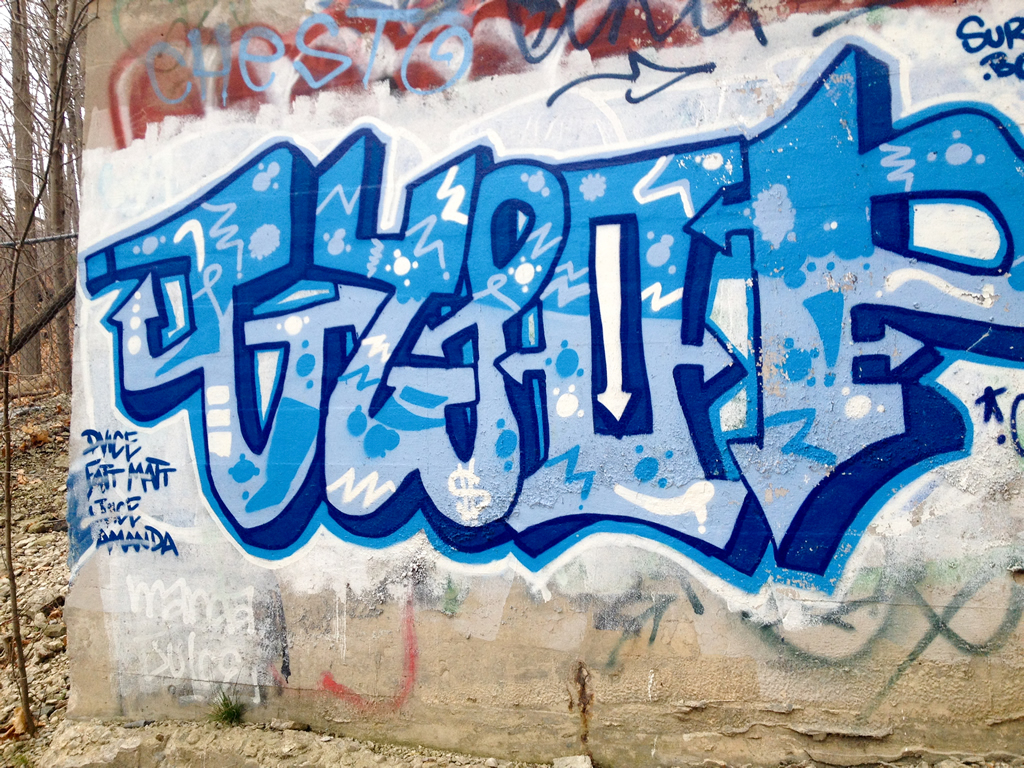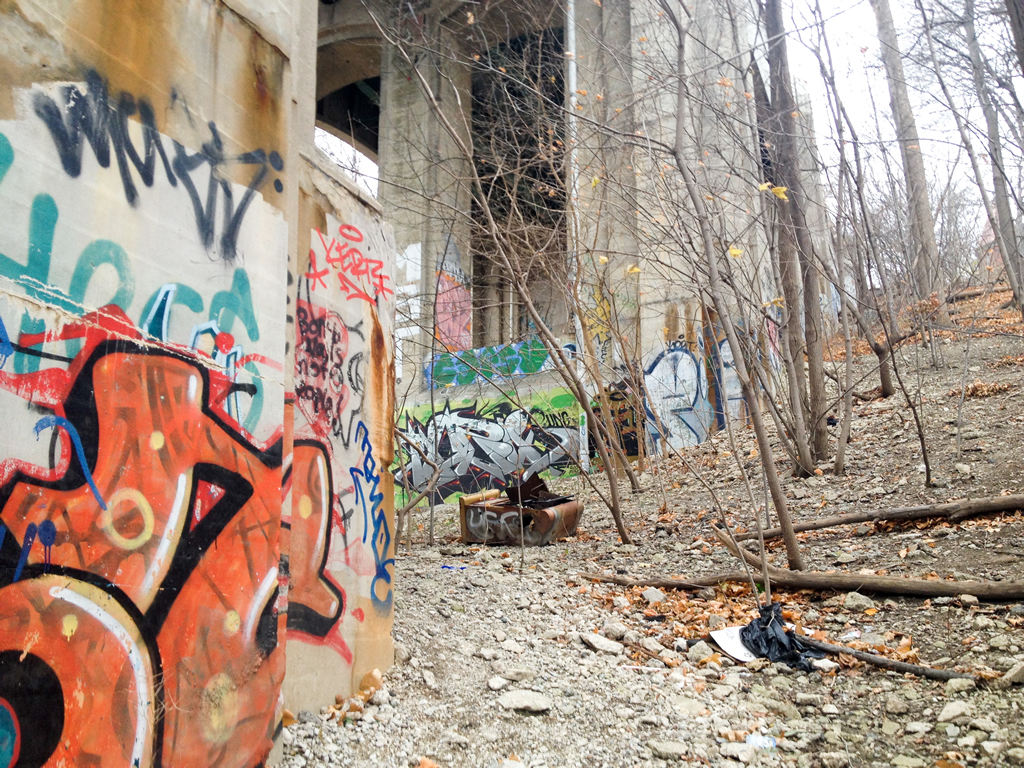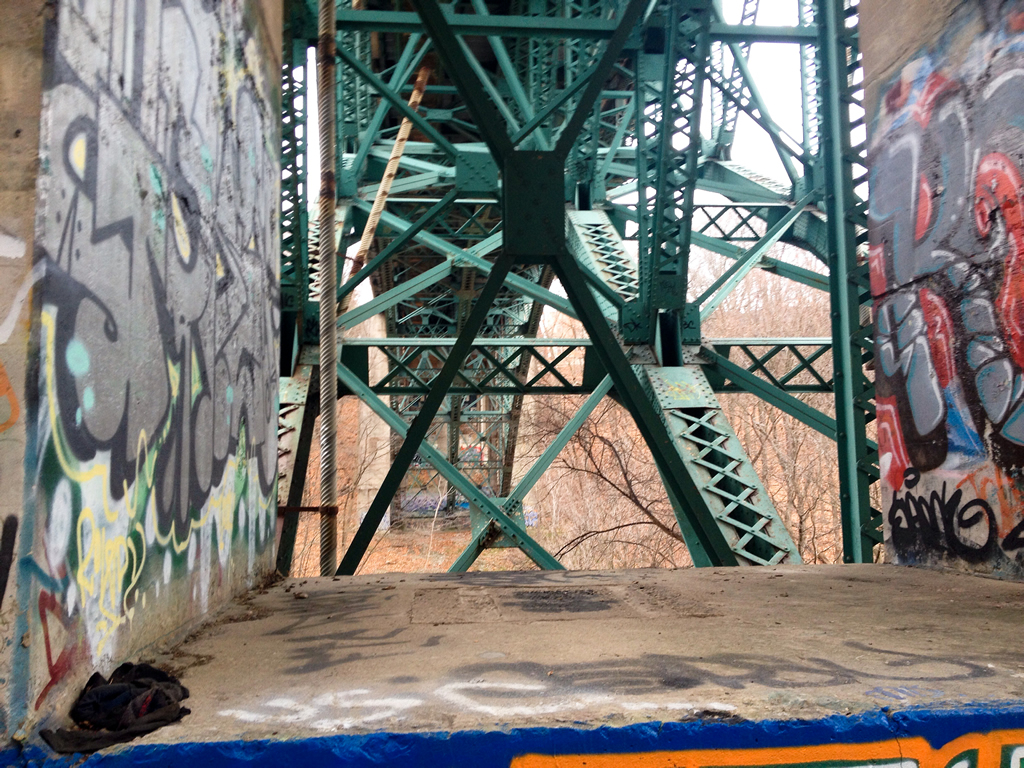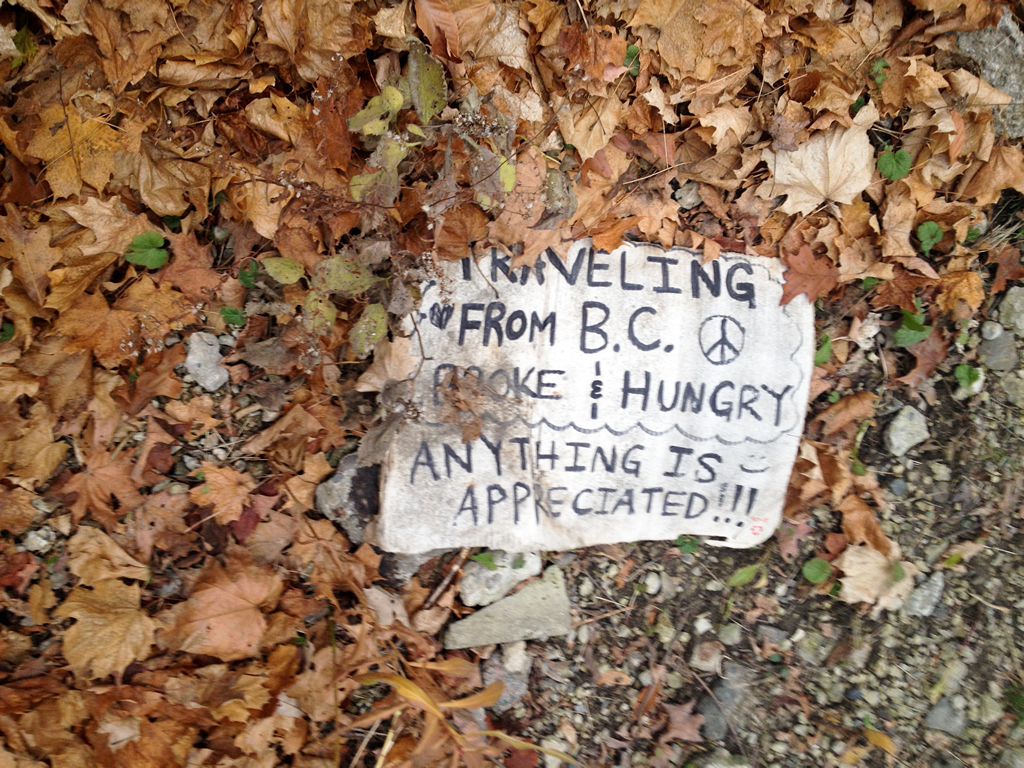 There was mostly just some graffiti burners and lots and lots of garbage. There was this sign that I found too – it reads "Traveling from B.C ☮️ Broke & Hungry – Anything is Appreciated". Whoever wrote that sign must have been sleeping under there.
When I came out some ladies walking their dogs kinda stared at me like I was crazy… But I just took some pictures and carefully slid down the hill. It's a really steep incline at this point.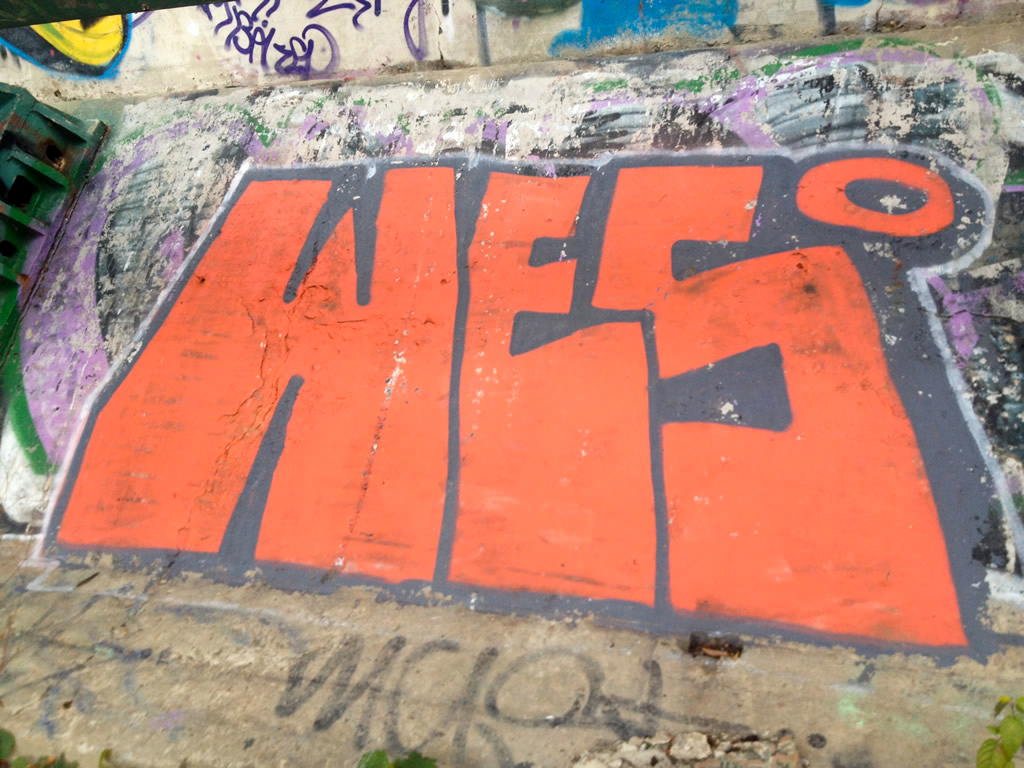 I've seen a lot of this writer in the ravine who goes by "Wes". He was pretty active a couple of years ago.. but not much lately
Toronto Street Art Graffiti Found at this Location:
Lewter Giniks Dinosaur Aerosol Mural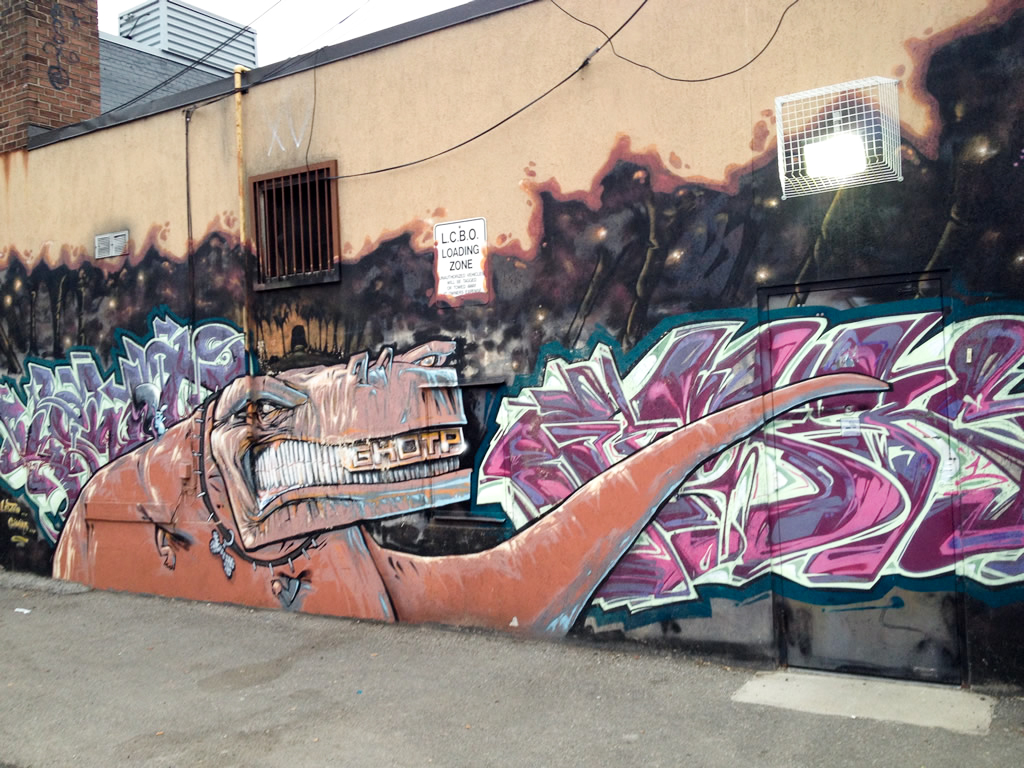 Found this back in December of 2015 – I've seen it recently – its still there. It was signed Lewter Giniks on the left hand side.. not exactly sure what it is or when it was done. It looks like a dinosaur with grills on its teeth that says GHOTP on them. Its bracketed by two graffiti burners. As you can see its behind the LCBO.
Toronto Street Art Graffiti Found at this Location:
Garage Door Tagging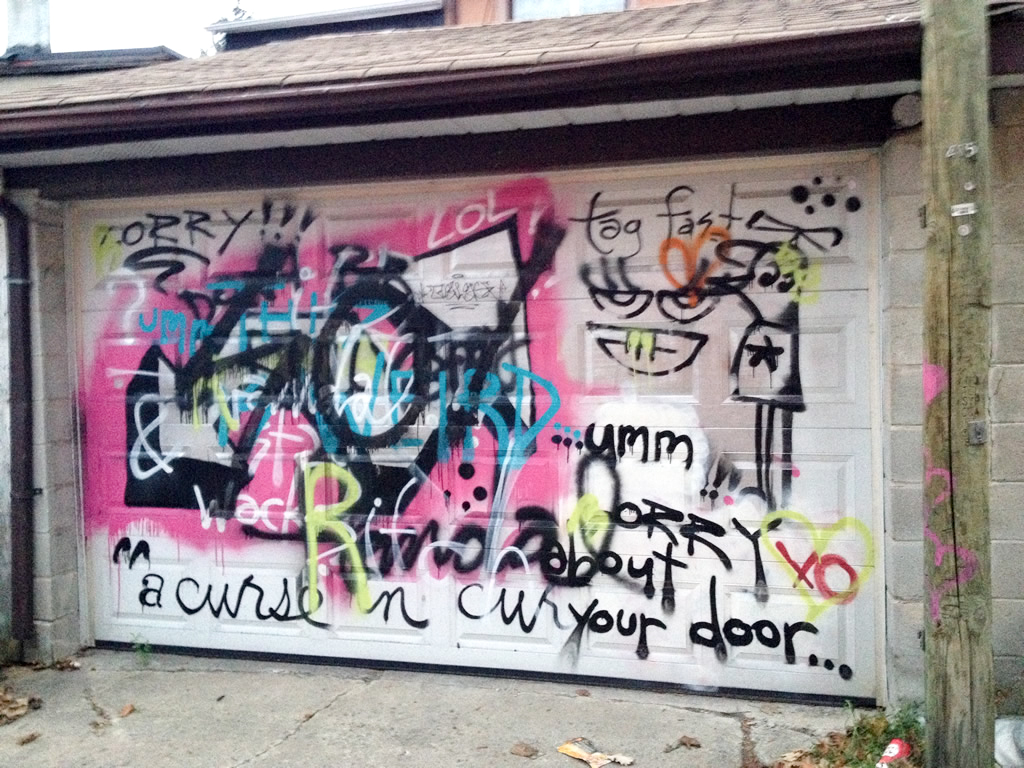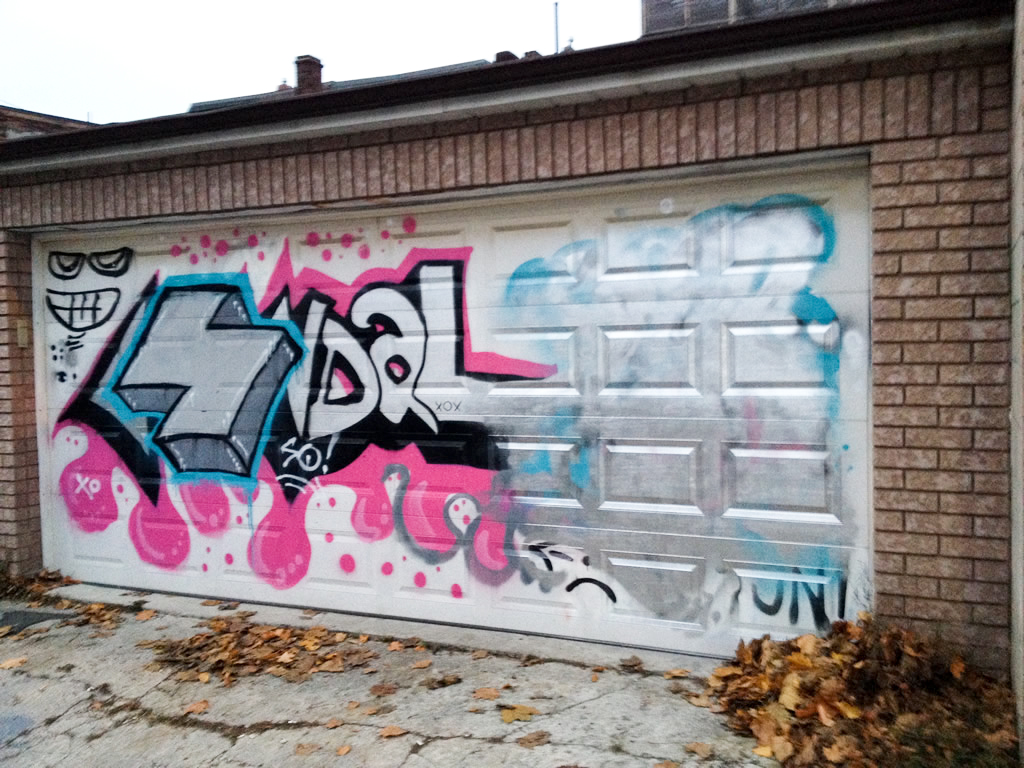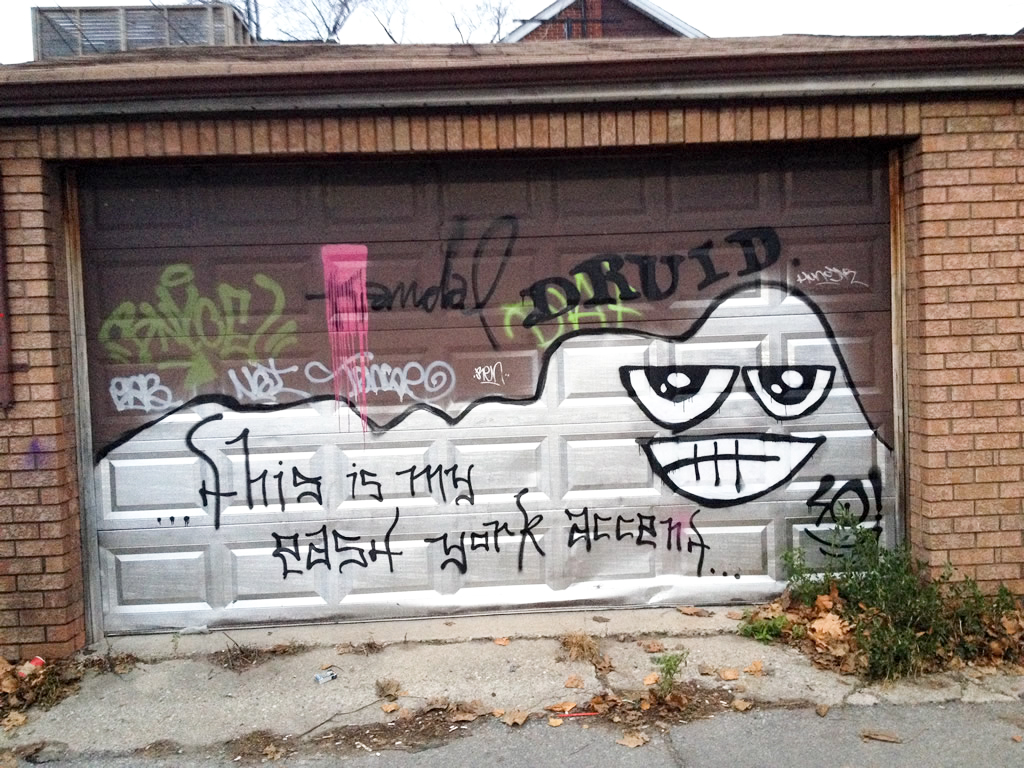 All of these garage door graffiti tag photos were taken back on December 4th, 2015 and when I walked by recently they were still looking like that. I think a street artist needs to approach these homeowners and do some murals on these doors. Its right near Dufferin Mall too.. so lots of people walk by here everyday.
The one with silver spray paint says "This is my East York Accent". The other white one says "A curse on your door". Very nasty taggers.
Toronto Street Art Graffiti Found at this Location:
Uber5000 & Elicser Elliott Aerosol Murals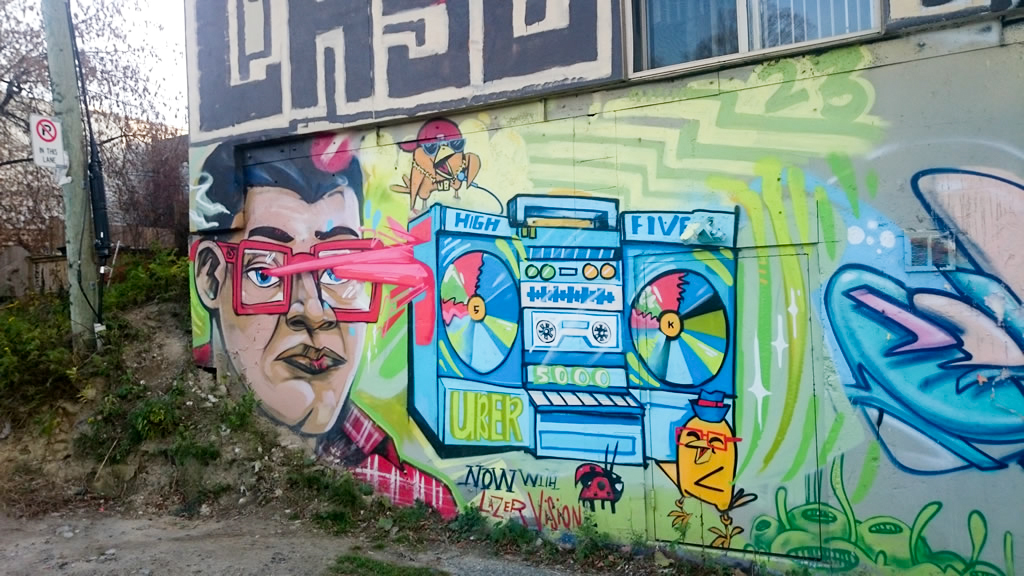 These aren't the best pictures of these murals.. but its the first time I discovered – back on December 5th – 2015 – almost 2 years ago. they are by.. @uber5000 and @elicserelliott . You ca n see these murals from the subway as it drives into Keele Subway Station. 🚇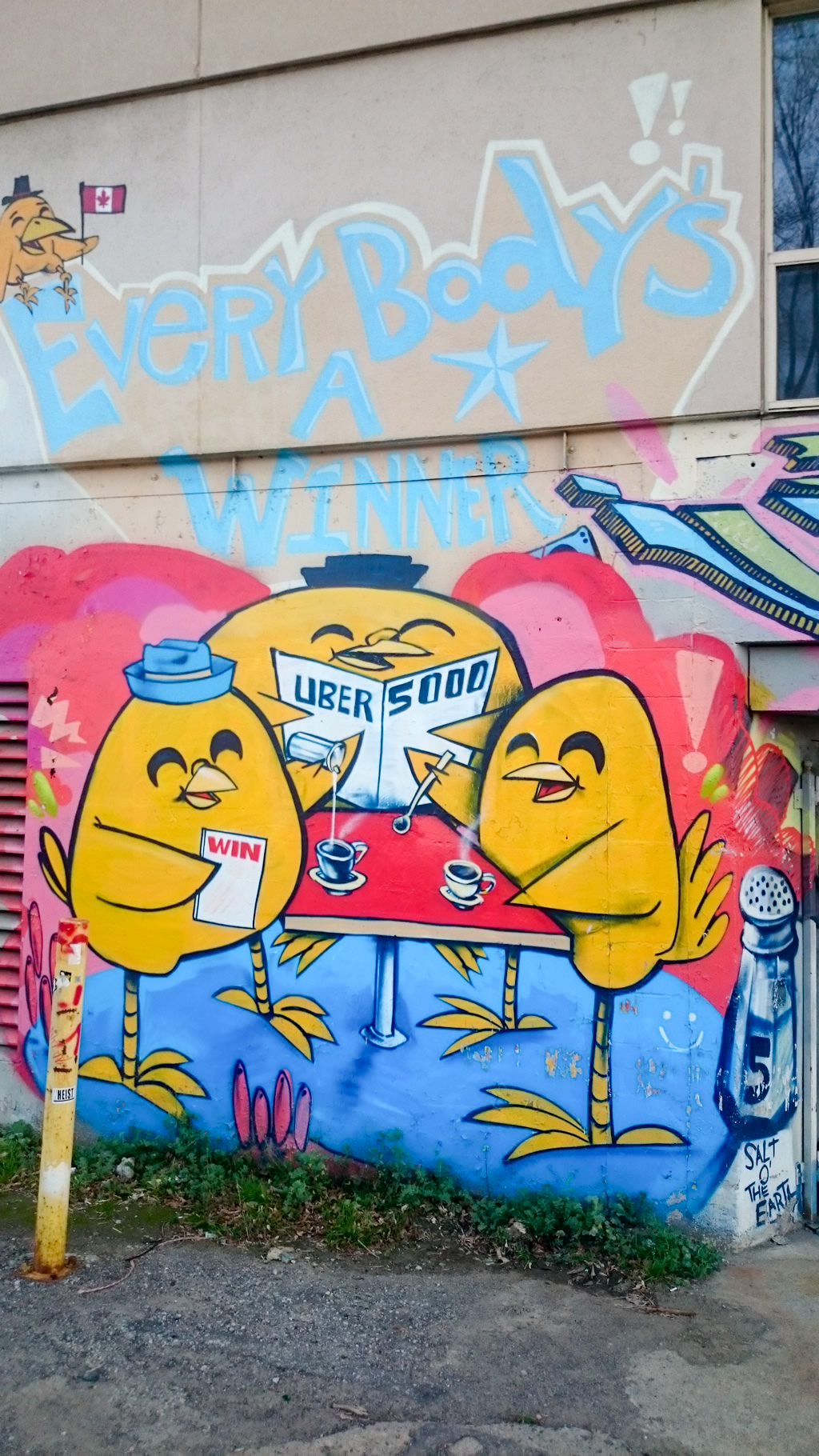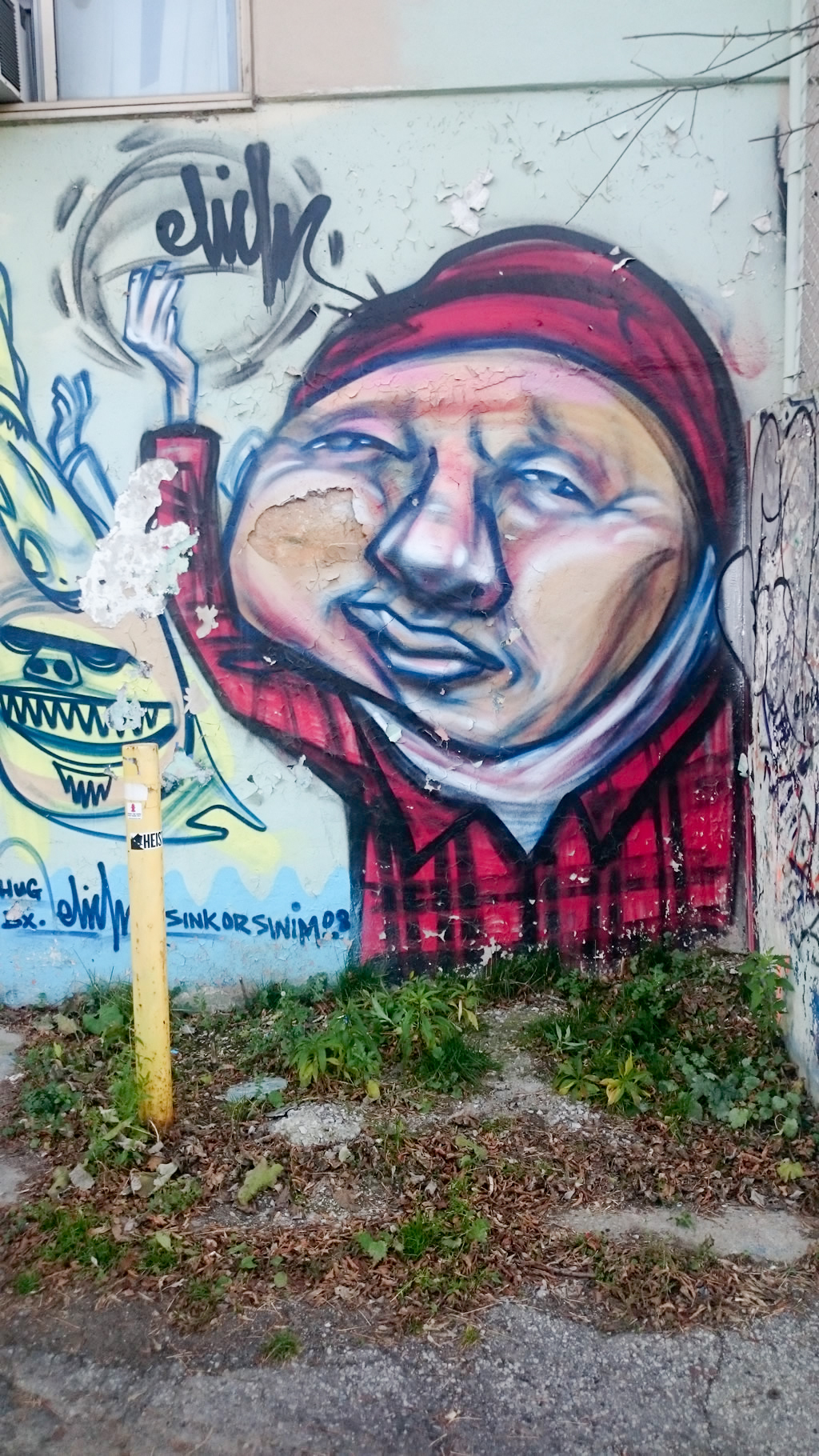 The Uber5000 mural on the left says "High Five – Now with Lazer Vision". The second Uber5000 says "Everyone's a Winner" . The smaller Elicser says "Sink or Swin". I passed this spot a couple of weeks ago and they are both in great shape – happy to report.
Toronto Street Art Graffiti Found at this Location: