Wall Expressions Aerosol Paint Laneway
Another quickie post. I'll probably do another one as there were 15 artists painting last weekend. This organized by Brooke Somerleigh (Spudbomb's wife). It's continuation of the project that she put together in 2017.
Ted Hamer Mural 🐅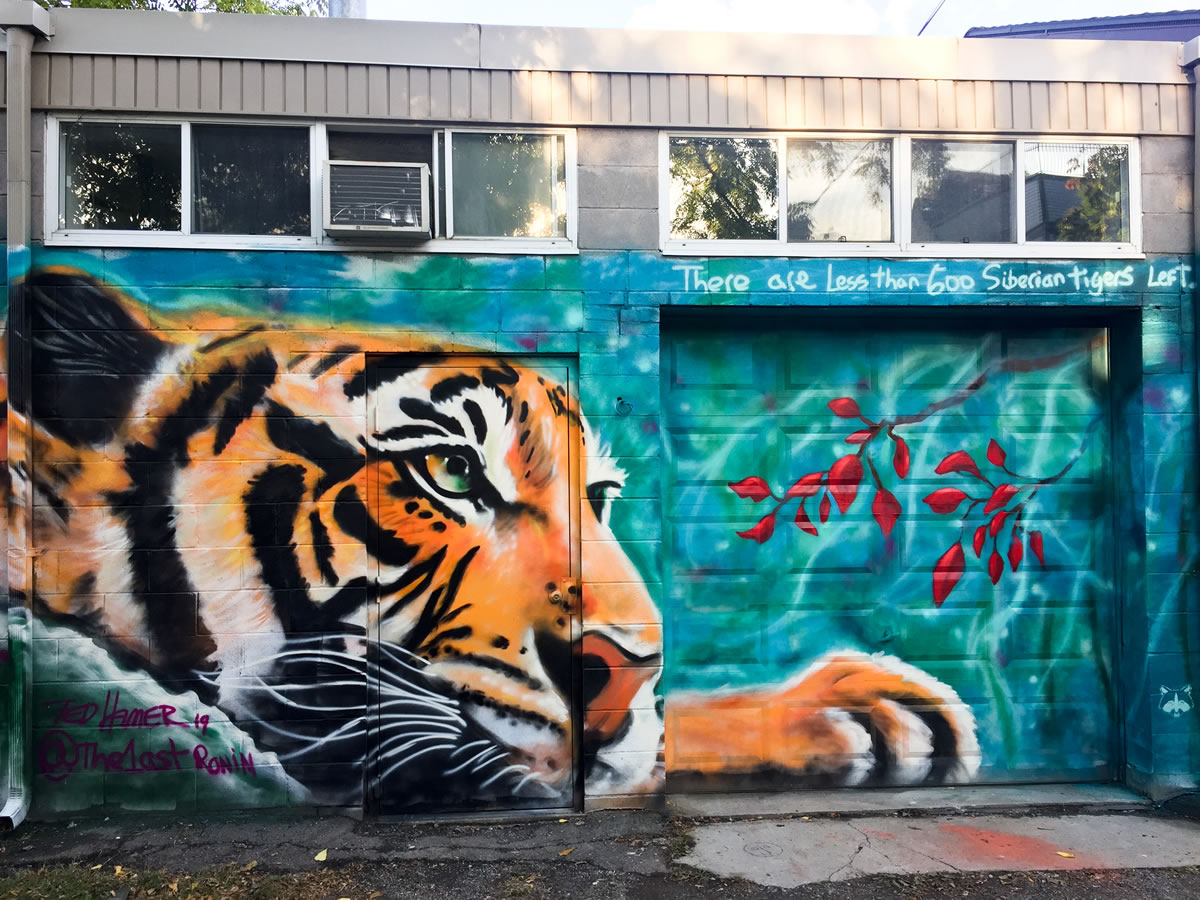 New mural by Ted Hamer… "there are less than 600 Siberian tigers left".. and Ted says on his IG Post". "With this piece I wanted to point out the number of these animals still alive today, less than 600."
I had to see if this is true !
"In 2005, there were 331–393 adult and subadult Siberian tigers in this region, with a breeding adult population of about 250 individuals. The population had been stable for more than a decade due to intensive conservation efforts, but partial surveys conducted after 2005 indicate that the Russian tiger population was declining.[1] An initial census held in 2015 indicated that the Siberian tiger population had increased to 480–540 individuals in the Russian Far East, including 100 cubs.[5][6] This was followed up by a more detailed census which revealed there was a total population of 562 wild Siberian tigers in Russia."
Great Mural.. but sad reality !
Still Hungry Mural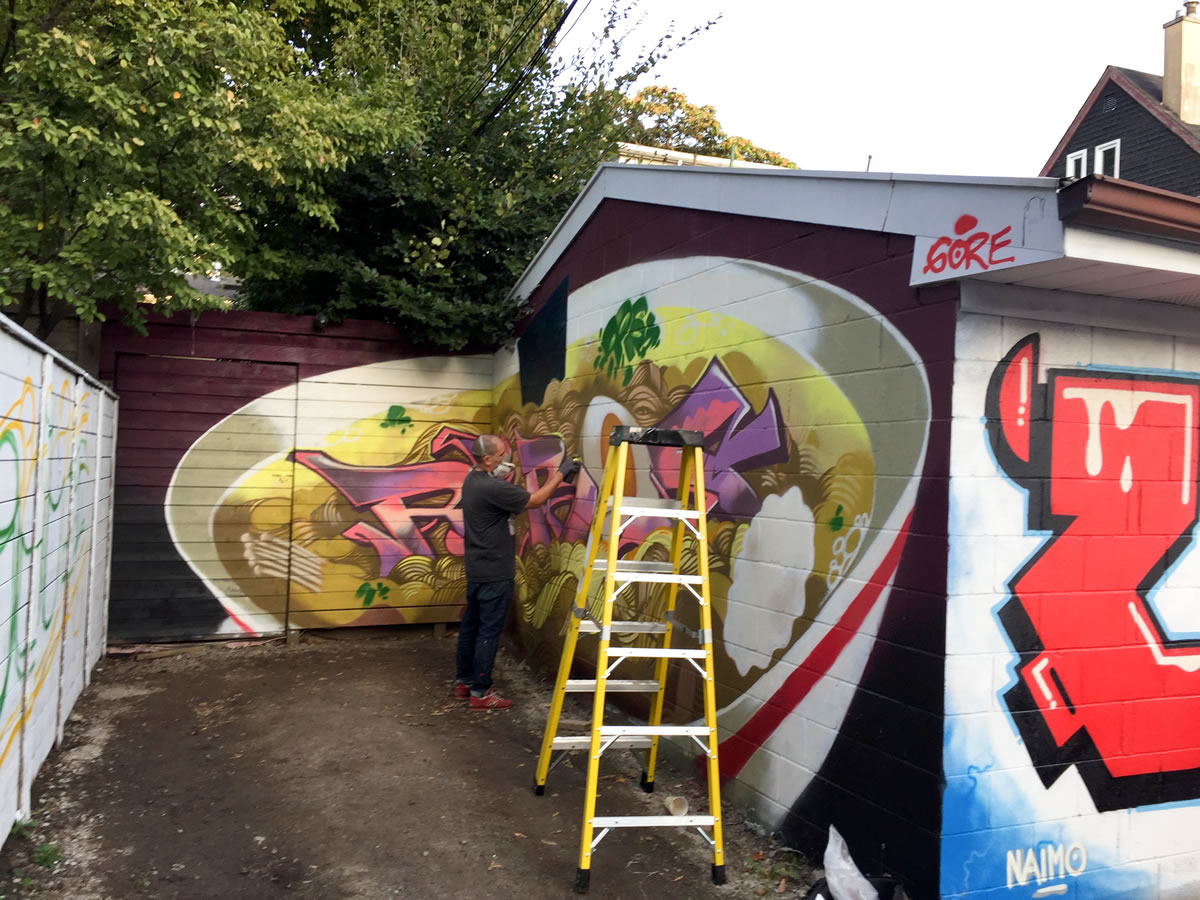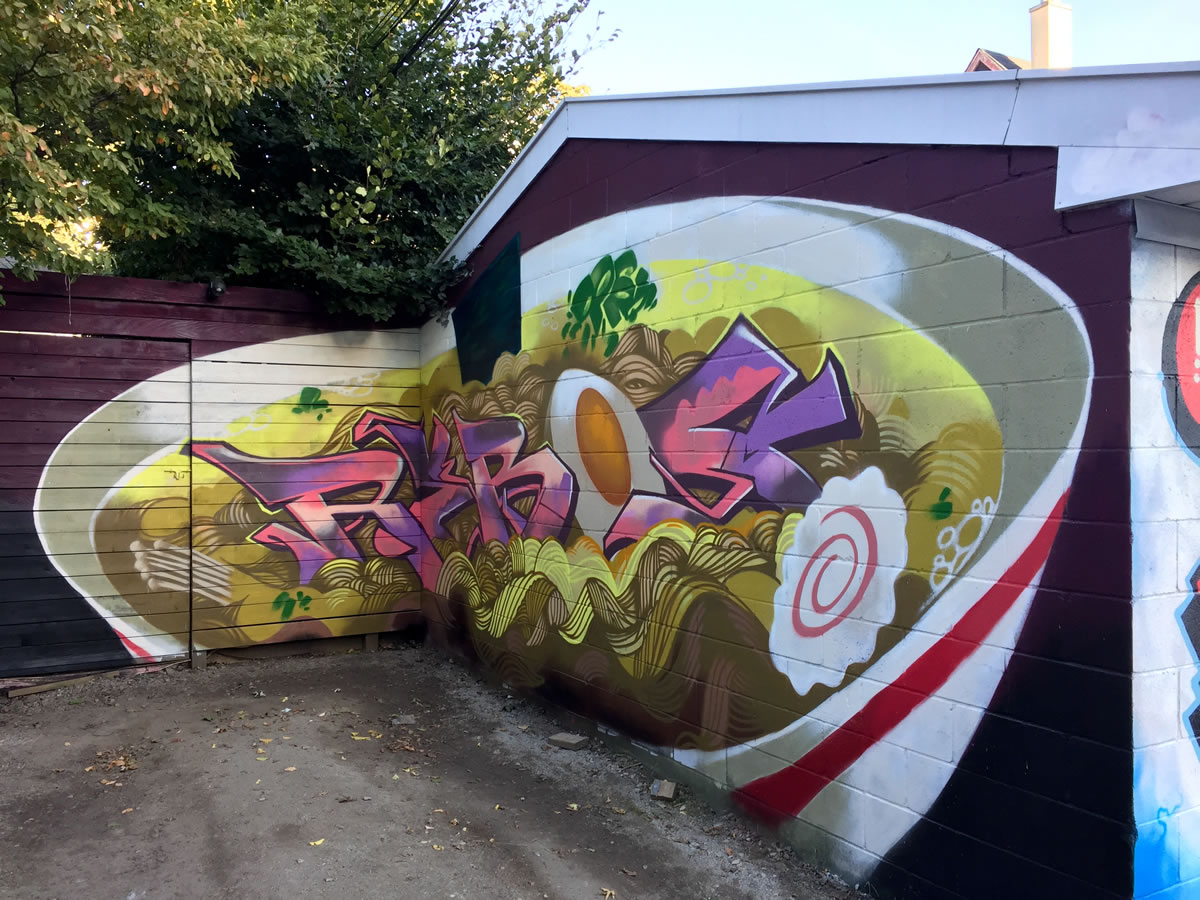 It's a mural of a bowl of noodles ! Very cool ! I like how he used this space.
Christina Mazzulla Mural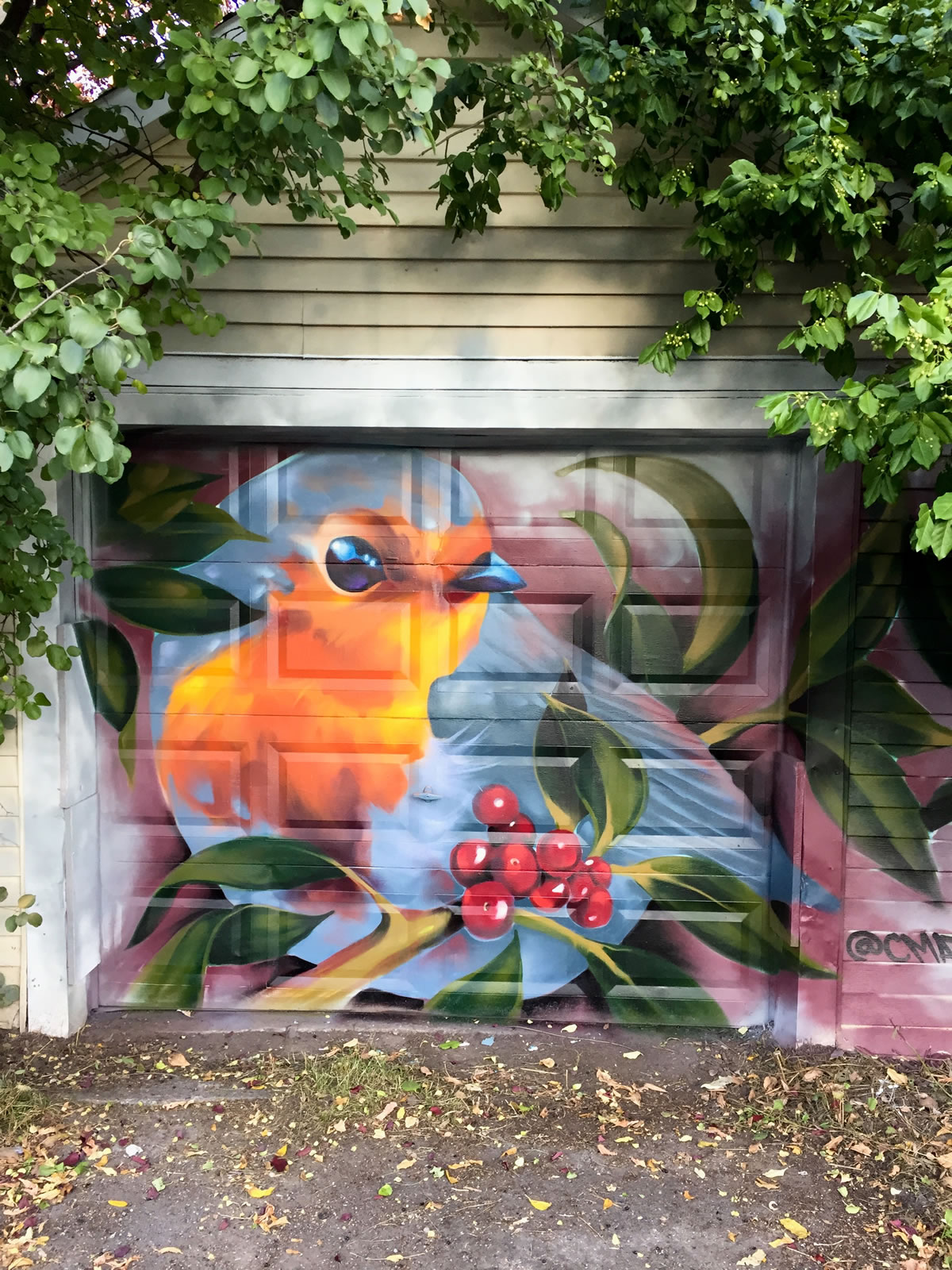 "Little rockin robin from yesterday🐦🐦🐦 😃 hopefully get to paint a few more before the snow comes!! "
I like how the leaves frame this mural by Christina Mazzulla.
MSKA Mural
I think MSKA was finishing up this mural by her husband Evro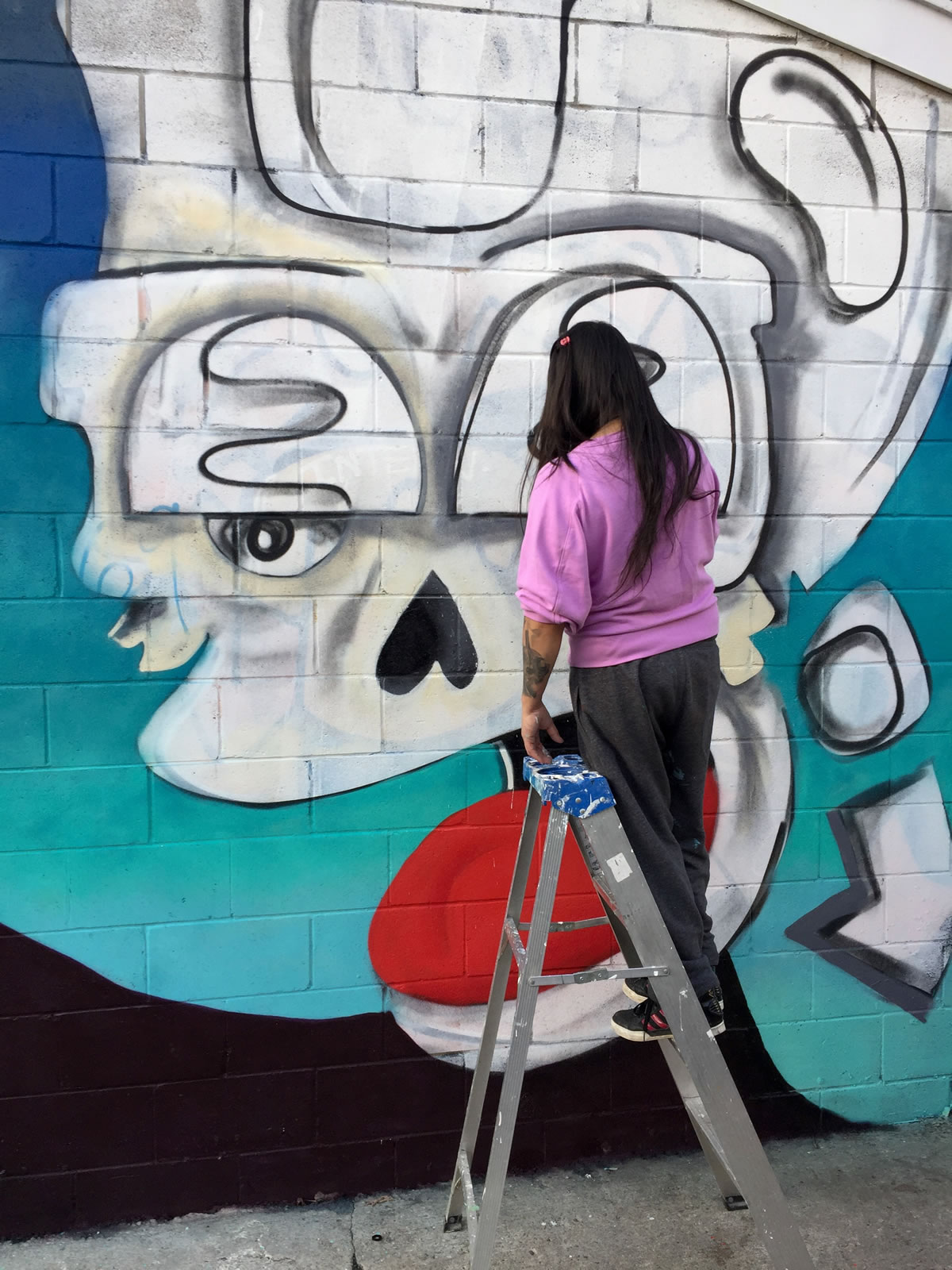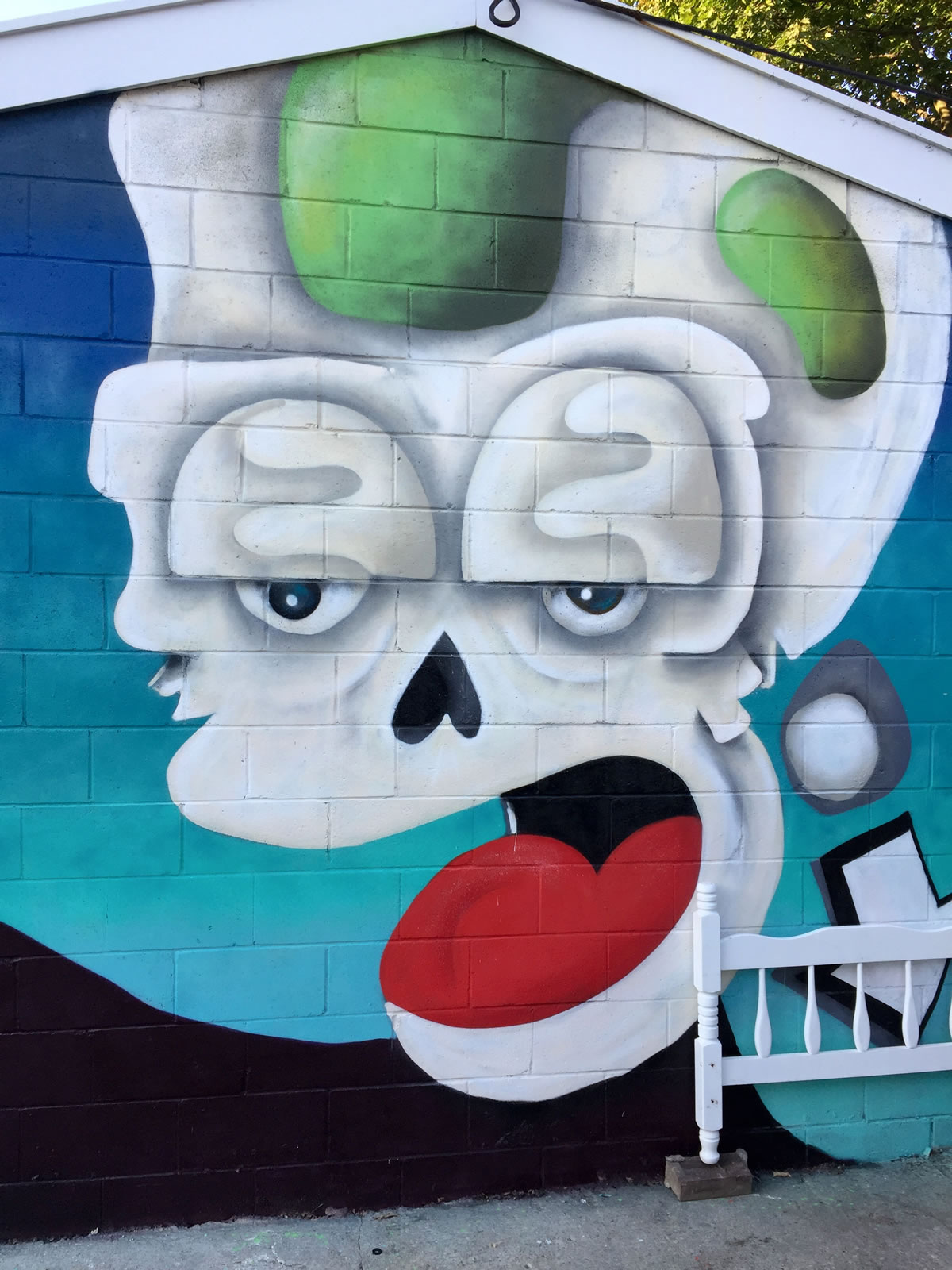 It was hard to get a decent picture of this because they have a tent set up in that spot.
Frannie Potts Mural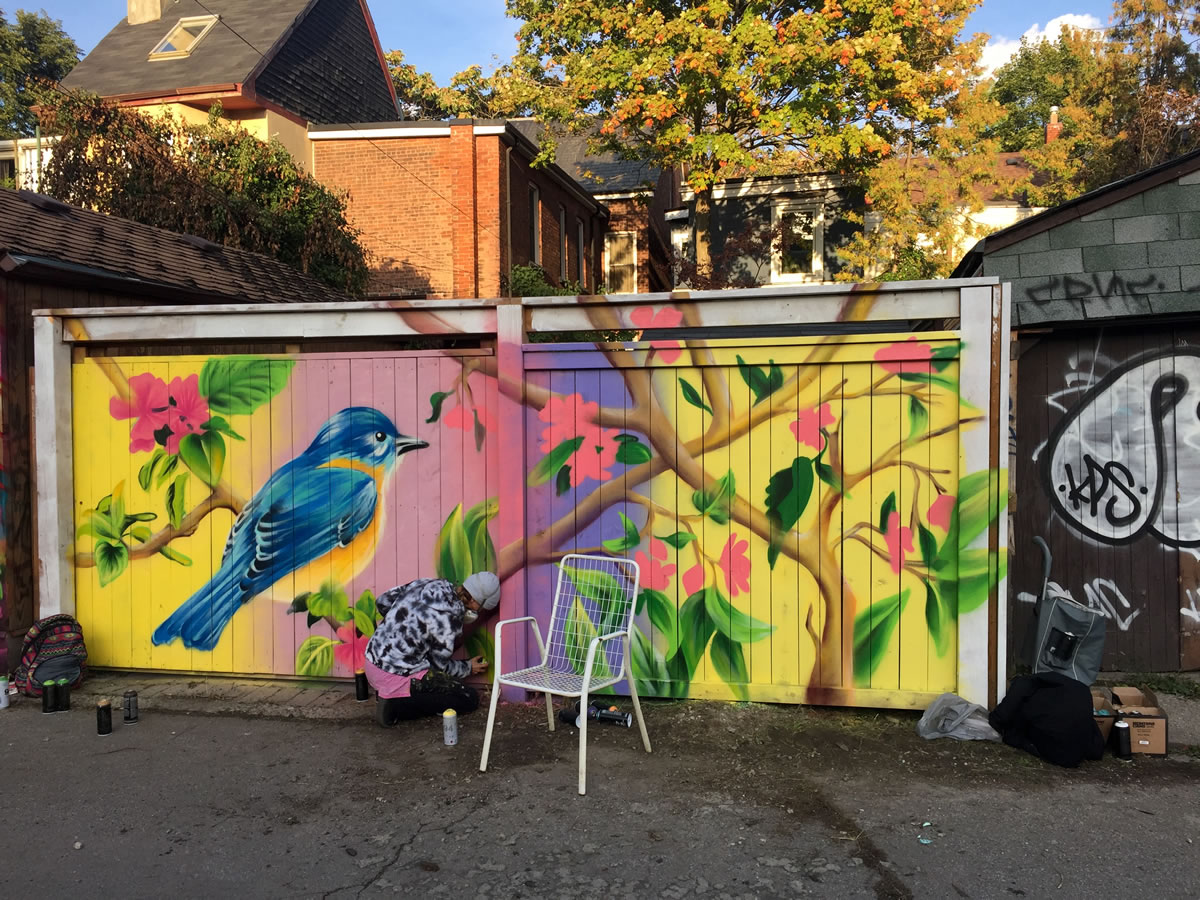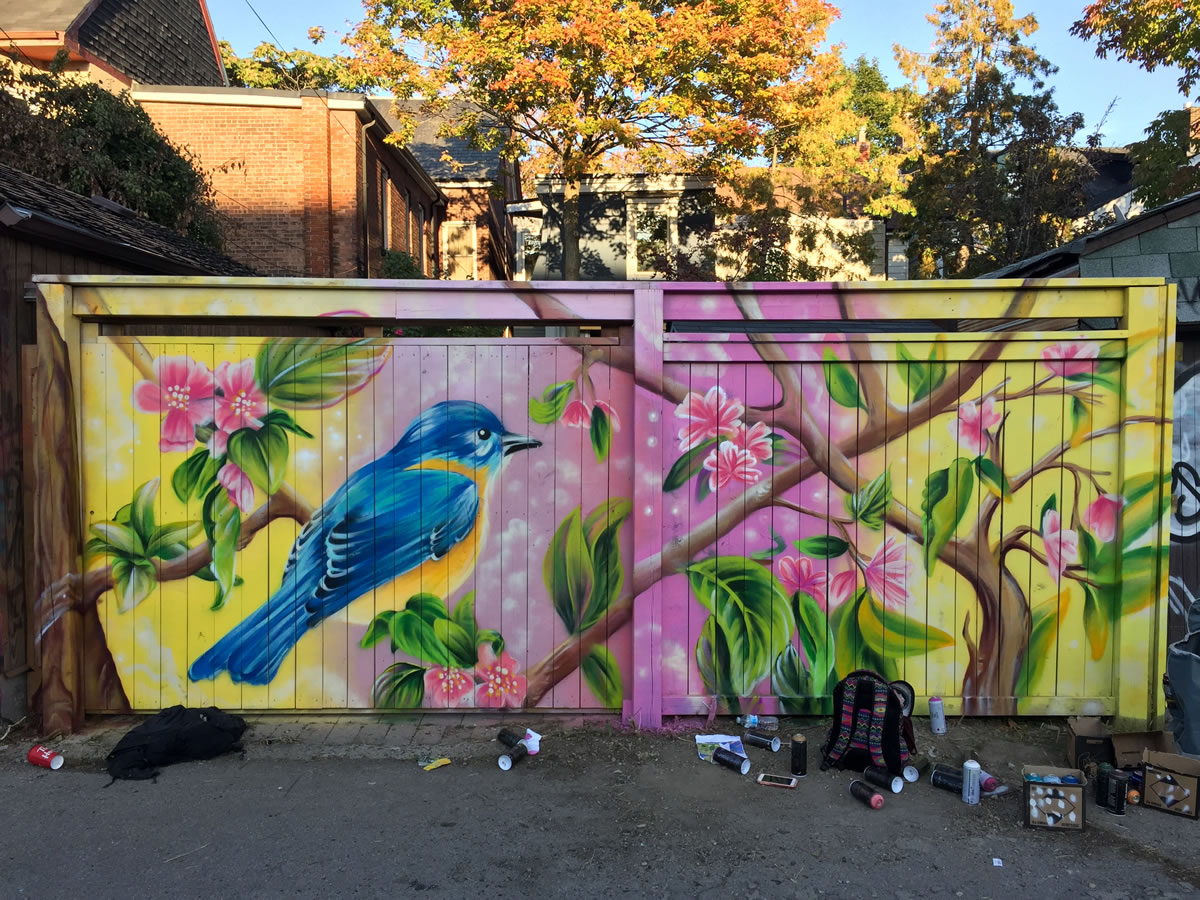 I got to see Frannie Potts working on her mural twice. She was there on Sunday.
Then again on Thursday evening !
Willy Wales Mural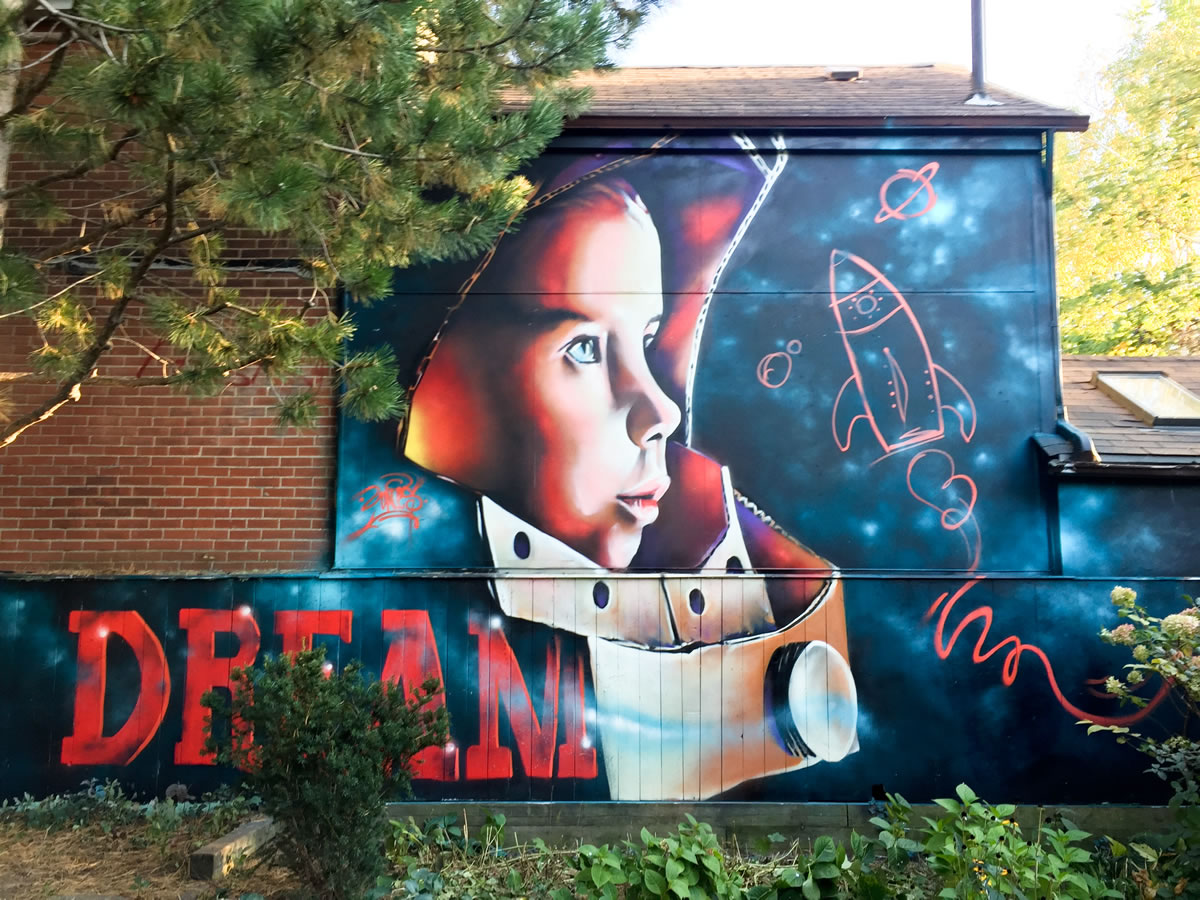 Last but not least in this post Willy Wales. This one is located in the playground.
There is some footage of them working on Sunday. I will post part two of this soon.
Toronto Graffiti Street Art Found Here: