KJ Bit Laneway Mural Project Part Two
More garage door murals from the laneway project done back in September. There were only 30 artists painting that weekend. Last year they painted the same alley and it was called "Light up the laneway". Importantly they continued that theme with 'light' yet again this year.
Camila Mural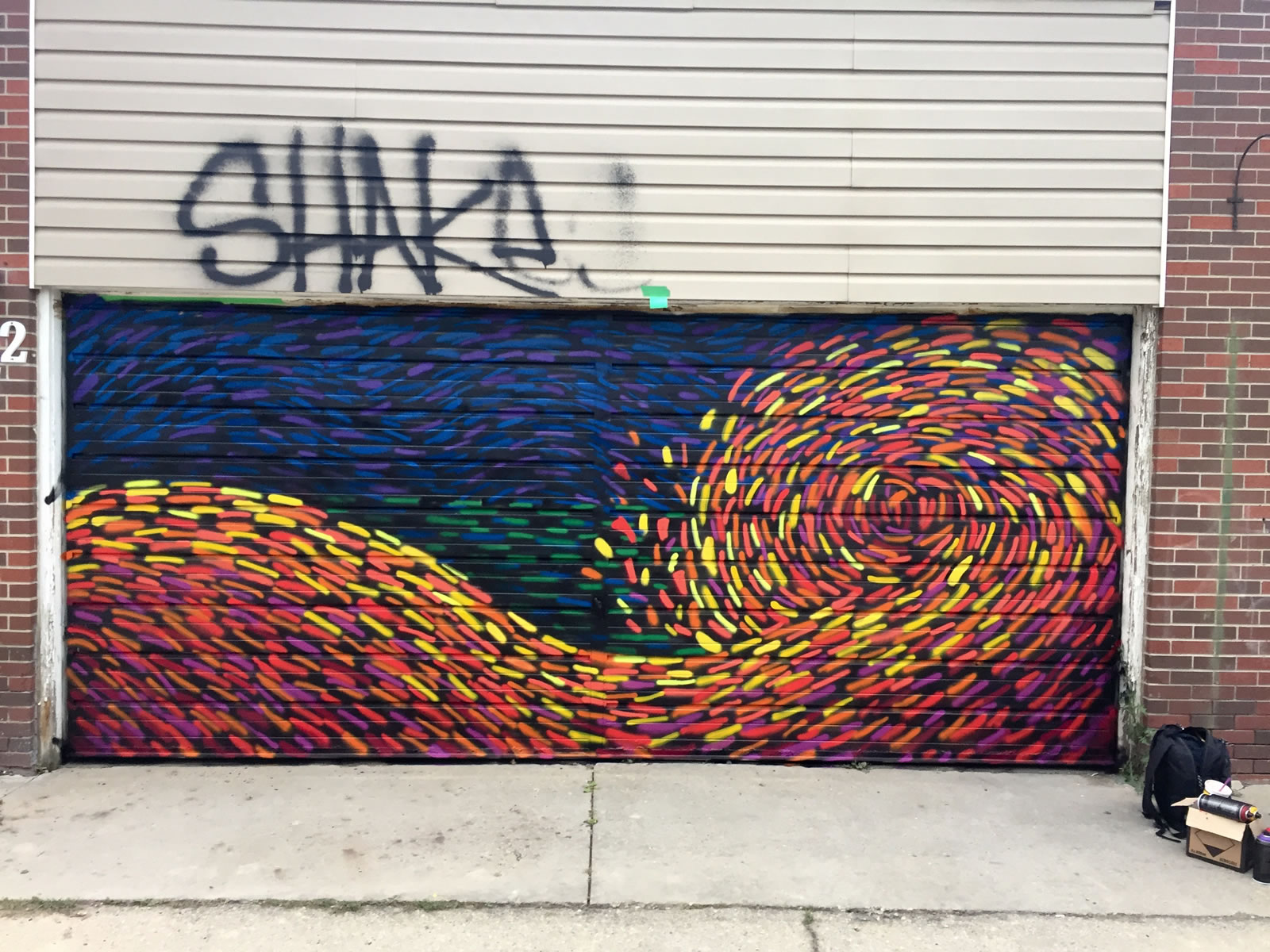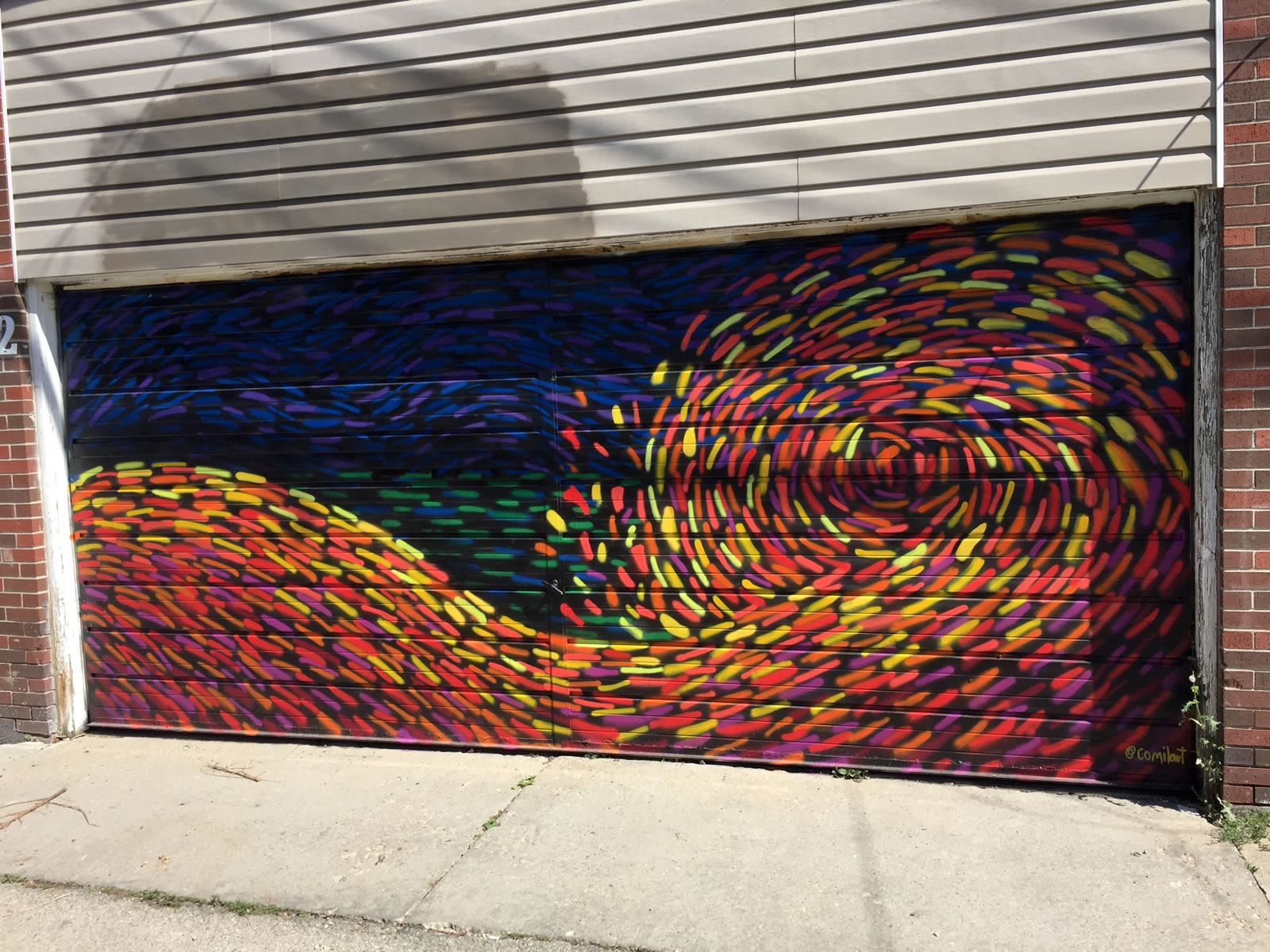 This artist simply goes by Camila. Apart from this I don't much about the Camila other than what she has on her Instagram account.
Andrea Rodriguez Murals
Andrea Rodriguez had two murals to paint that weekend.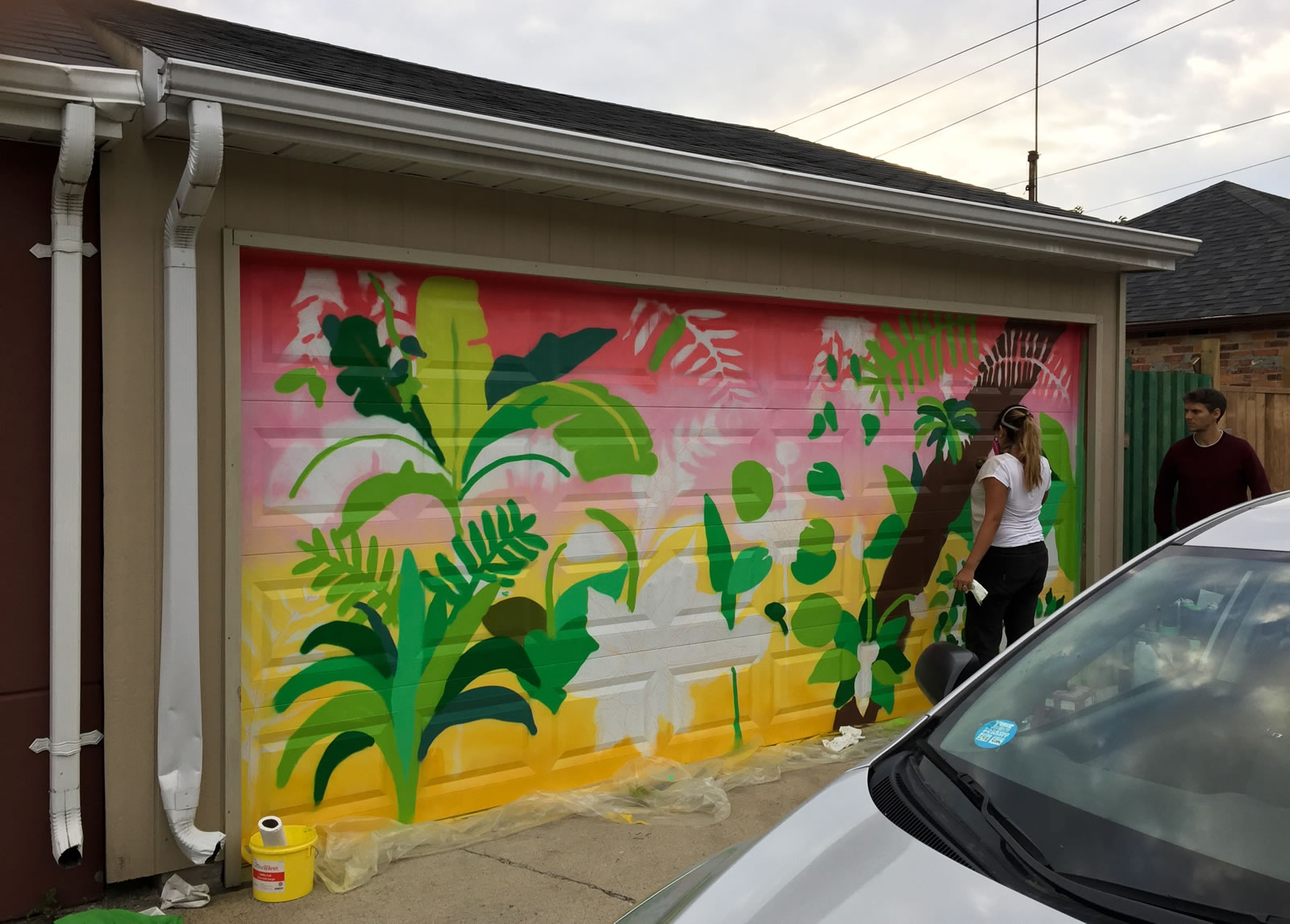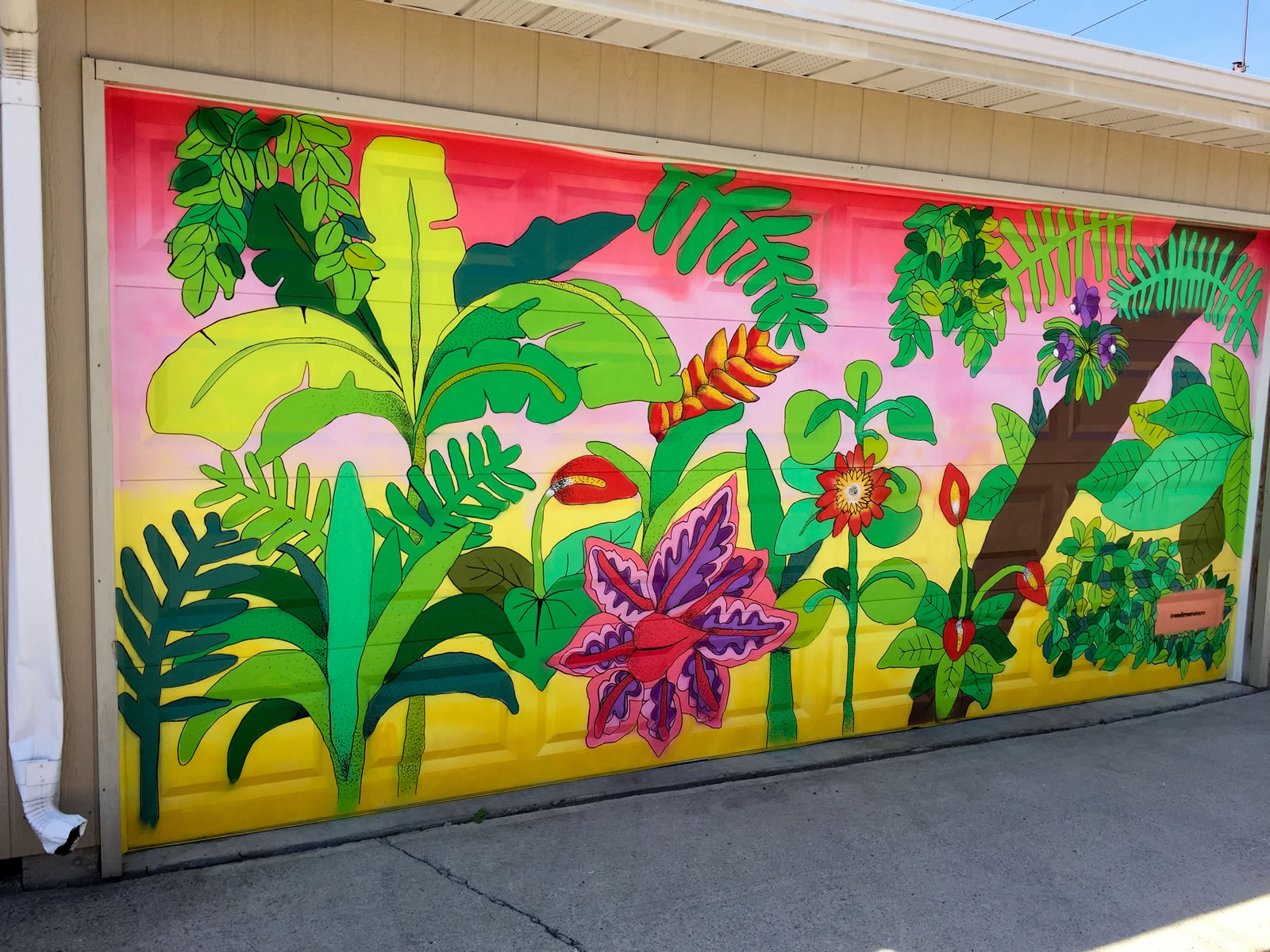 She did a garage door.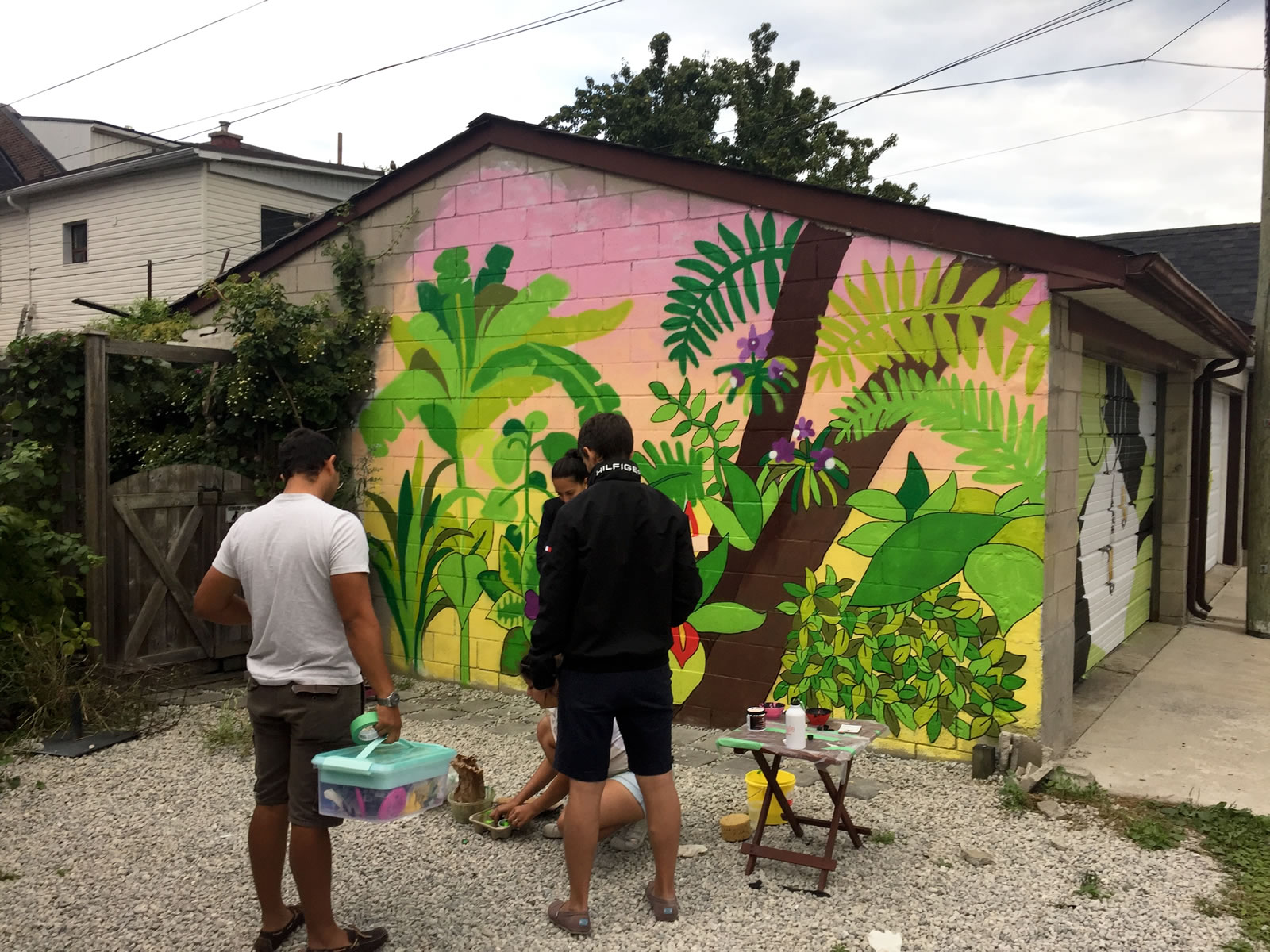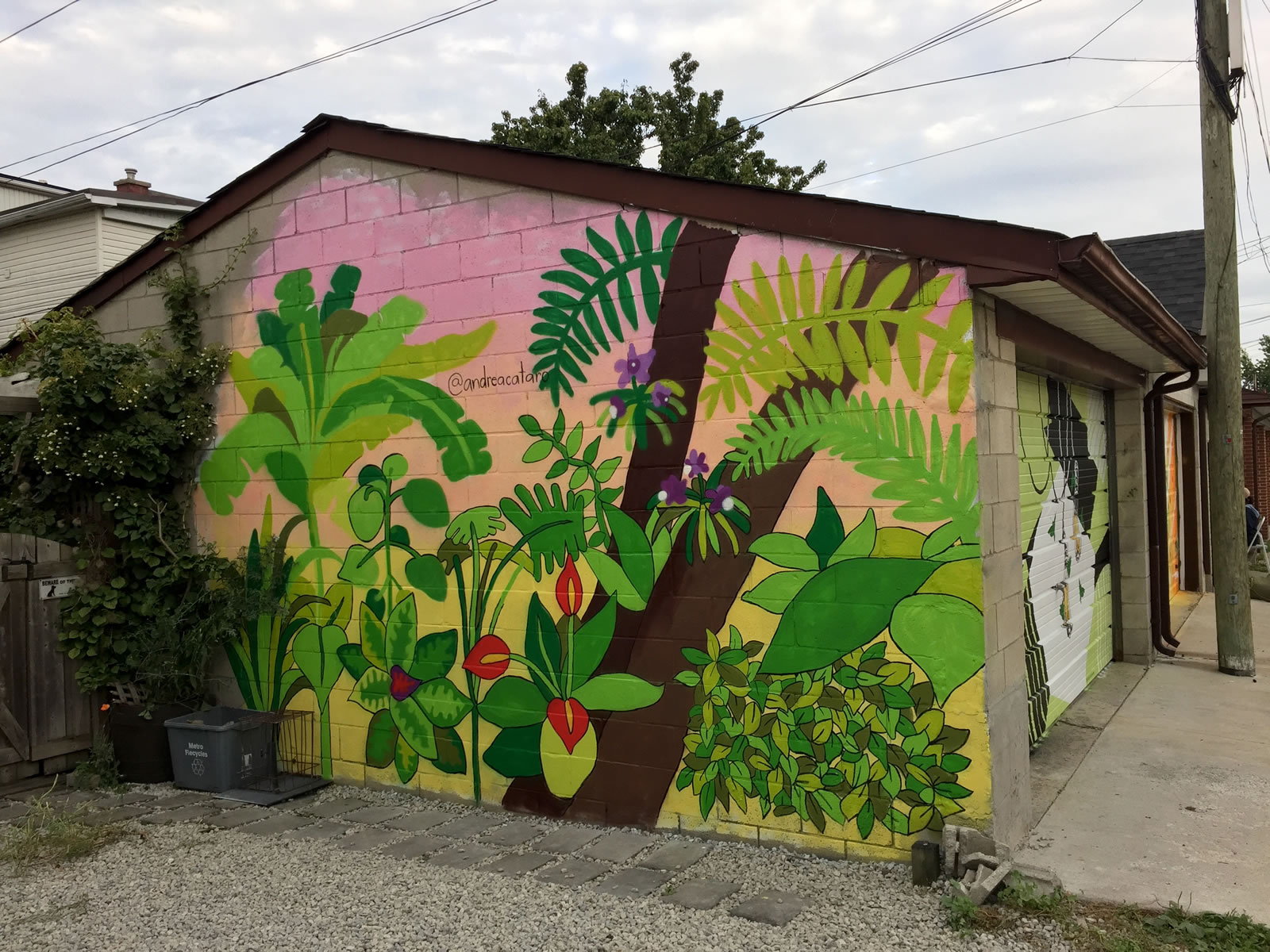 Plus she did a huge wall in kinda an alcove area. Very ambitious of her but they both turned out very well.
"Andrea has an MA in Art Direction, a BDes in Graphic Design, a Typeface Design certificate and a UX Design certificate. Her work has been exhibited in Europe and has been recognized worldwide. She's based in Toronto (where she grew up), but has lived in Bogota, and Paris as well. Additionally, she loves art, tea, spinning, yoga and dogs."

Andrea Rodriguez
Sam Roe Mural
I'm always amazed to discover new artists during these laneway projects.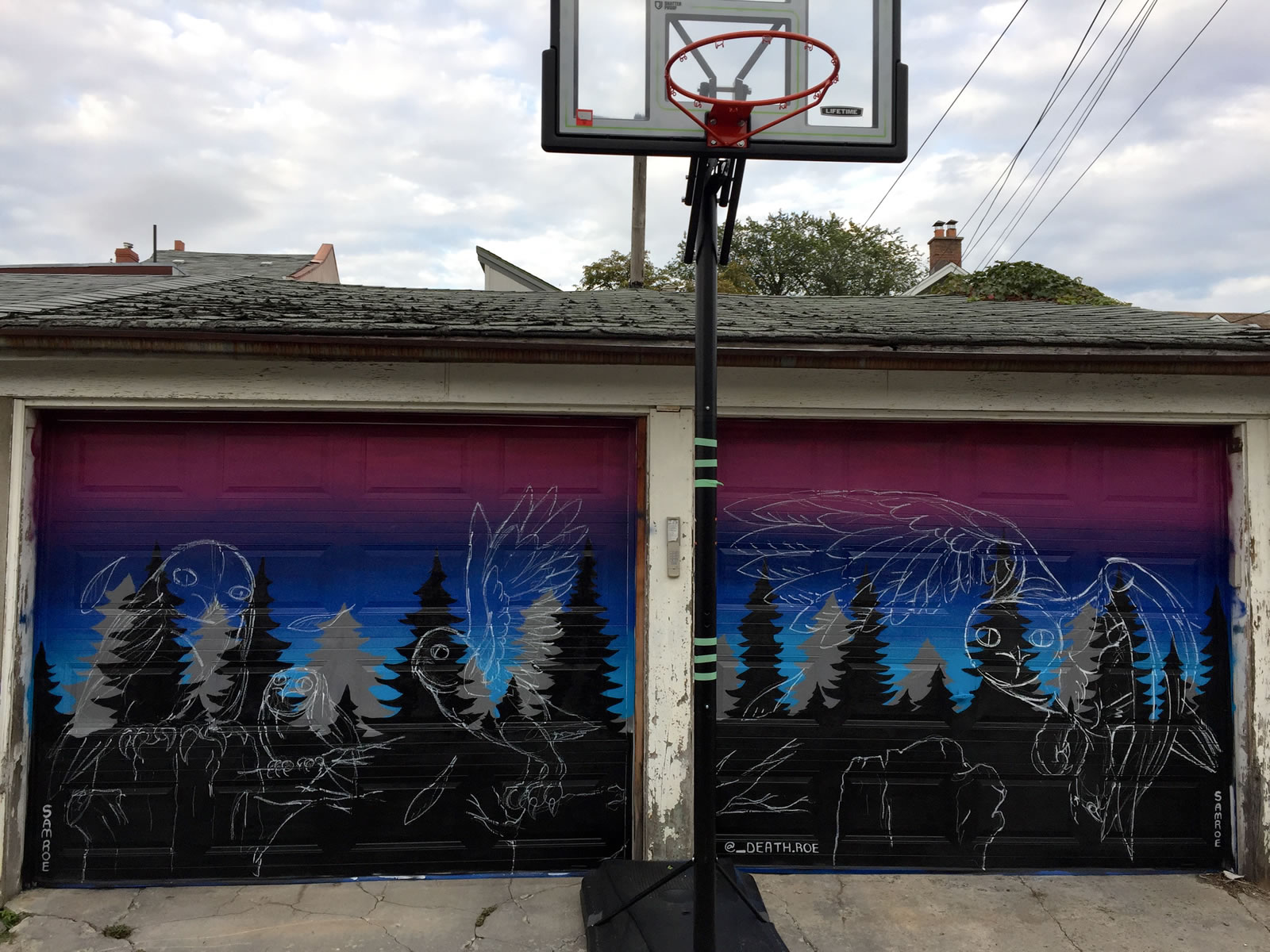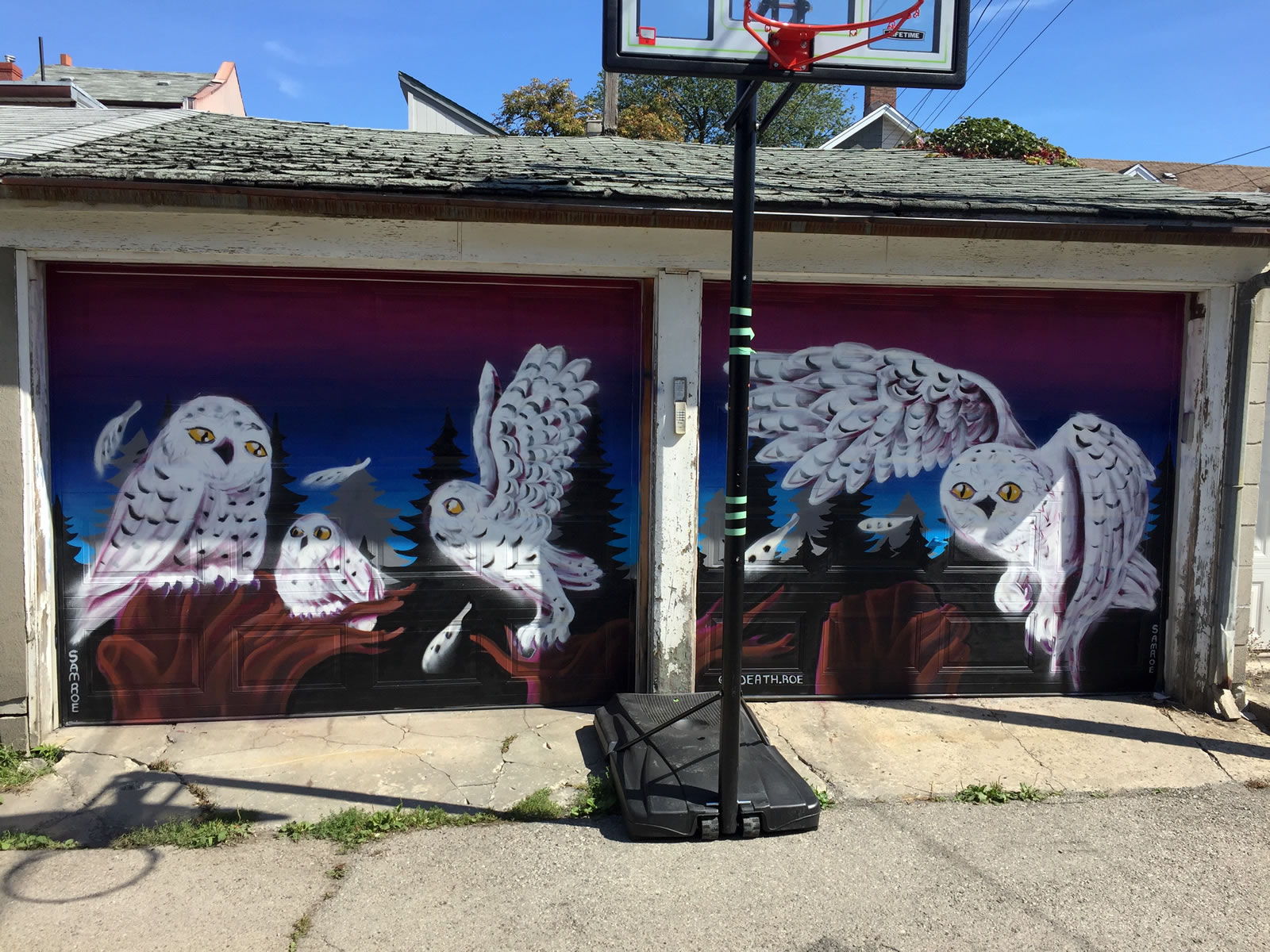 That basketball thing was there they entire time Sam Roe was painting.. but it turned out well.
Erin Mccluskey Mural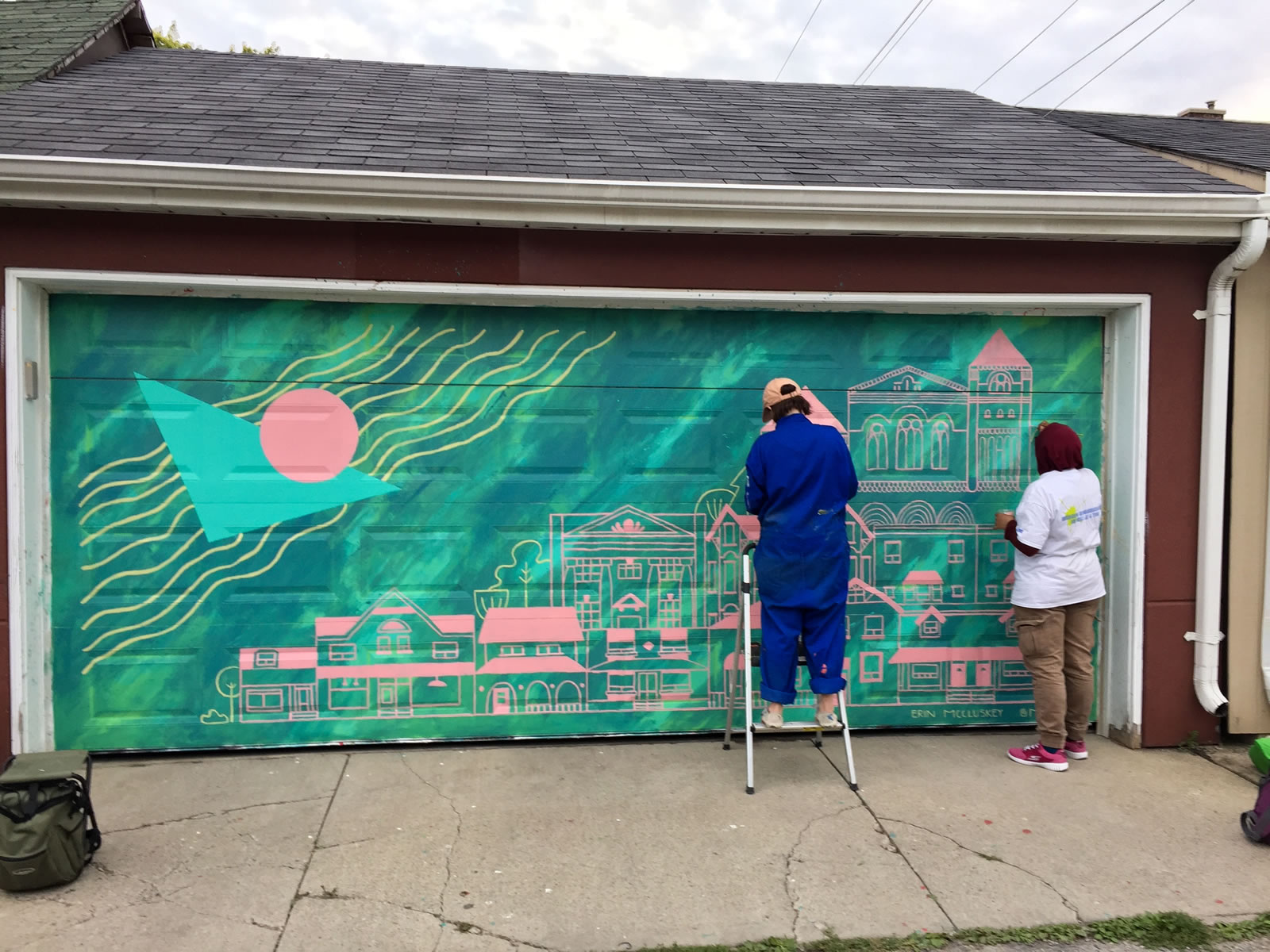 For some reason I only have the before picture of this mural. That is Erin Mccluskey working on her mural in blue.
That is the after !
Erin is an artist working in Toronto, Canada. With a background in Illustration and Theatre, she creates images that exist on paper, walls, objects, spaces, and stages.

erin-mccluskey.com
Julia Prajza Mural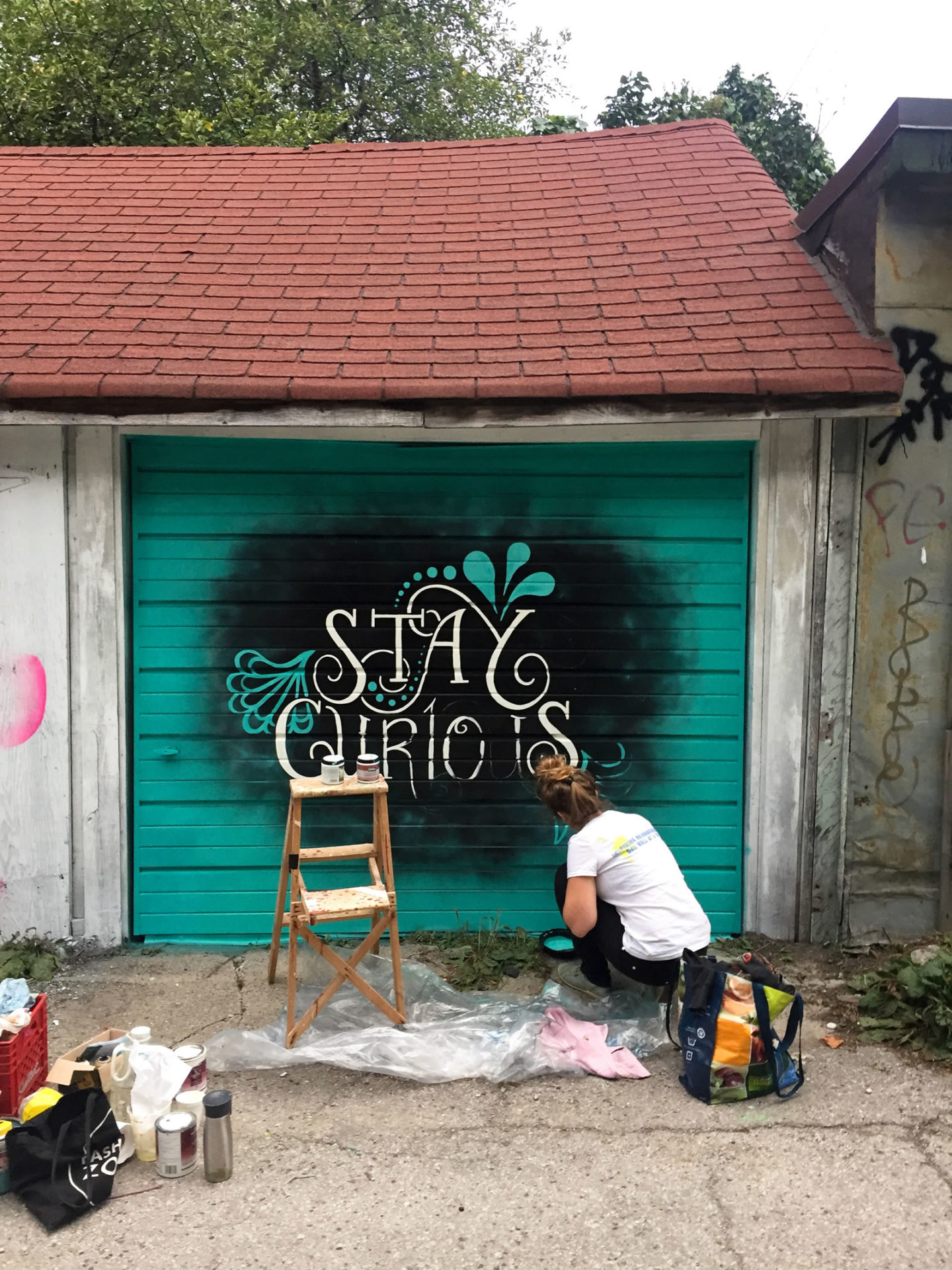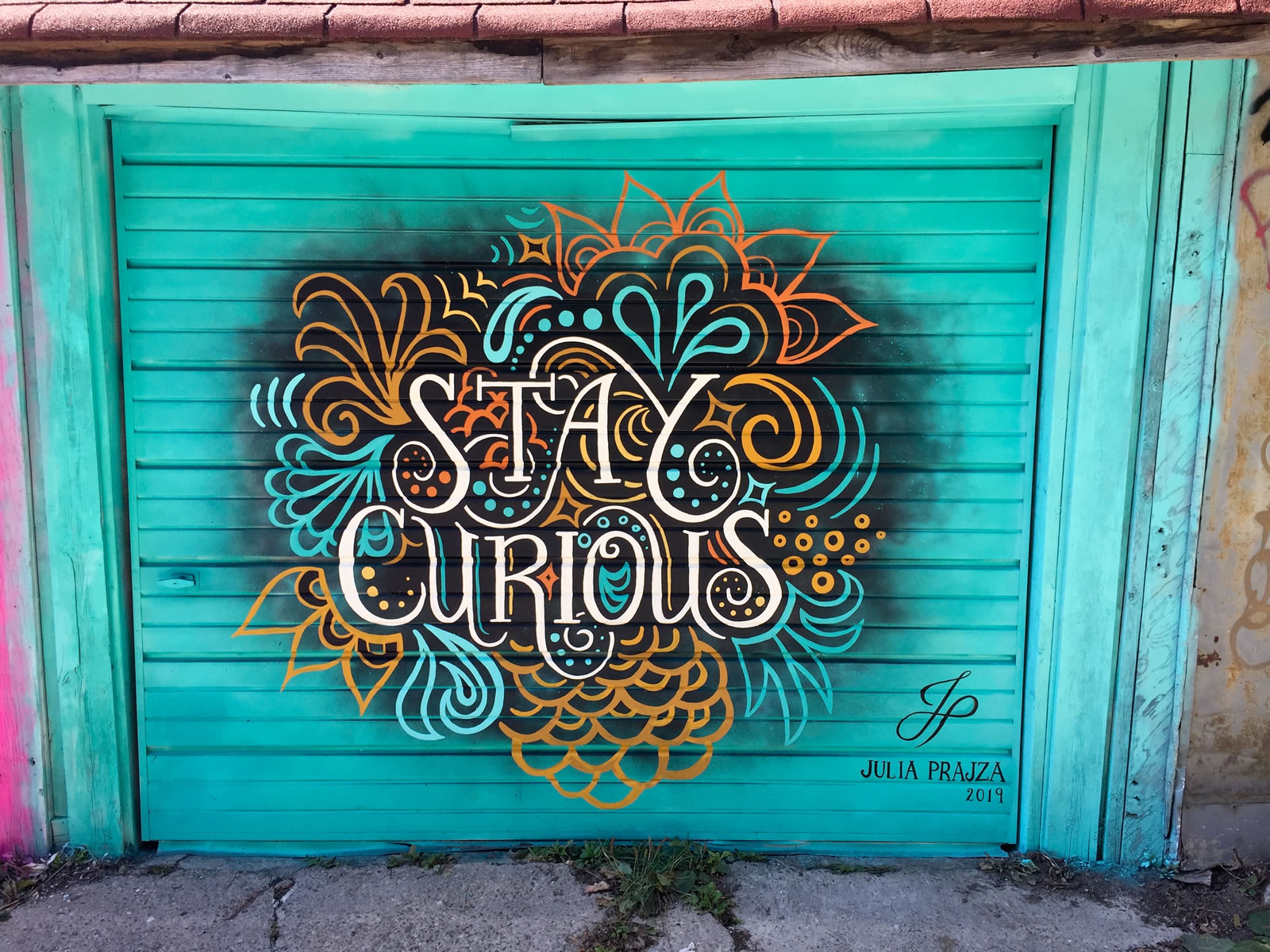 This was Julia Prajza's second time during a mural.
By day I work as an Art Director and Graphic Designer at a creative agency downtown. And by night, (and on weekends) I transform into a Hand Letterer, Muralist, and most recently a Calligrapher.

juliaprajza.com
Ghazaleh Mural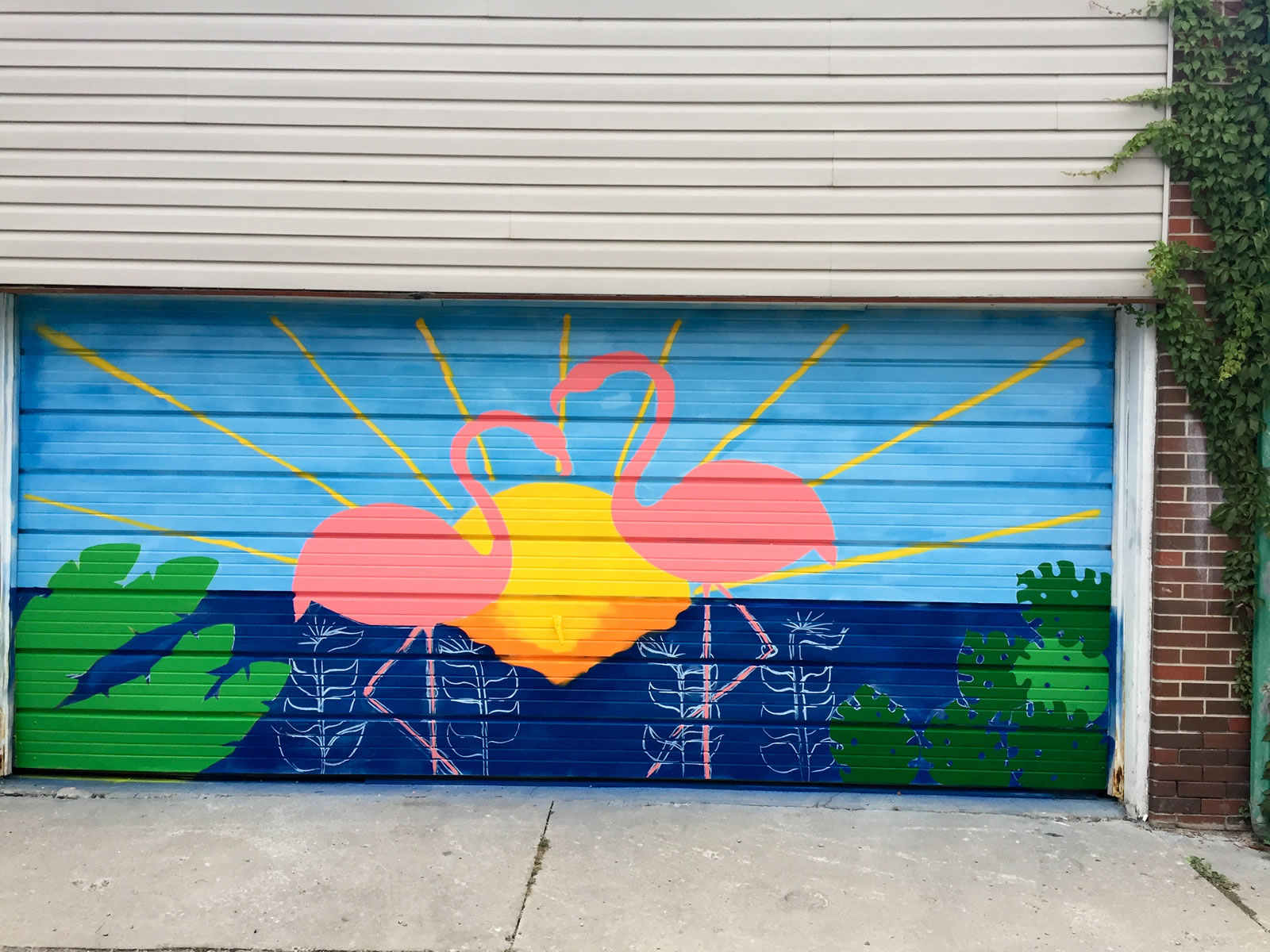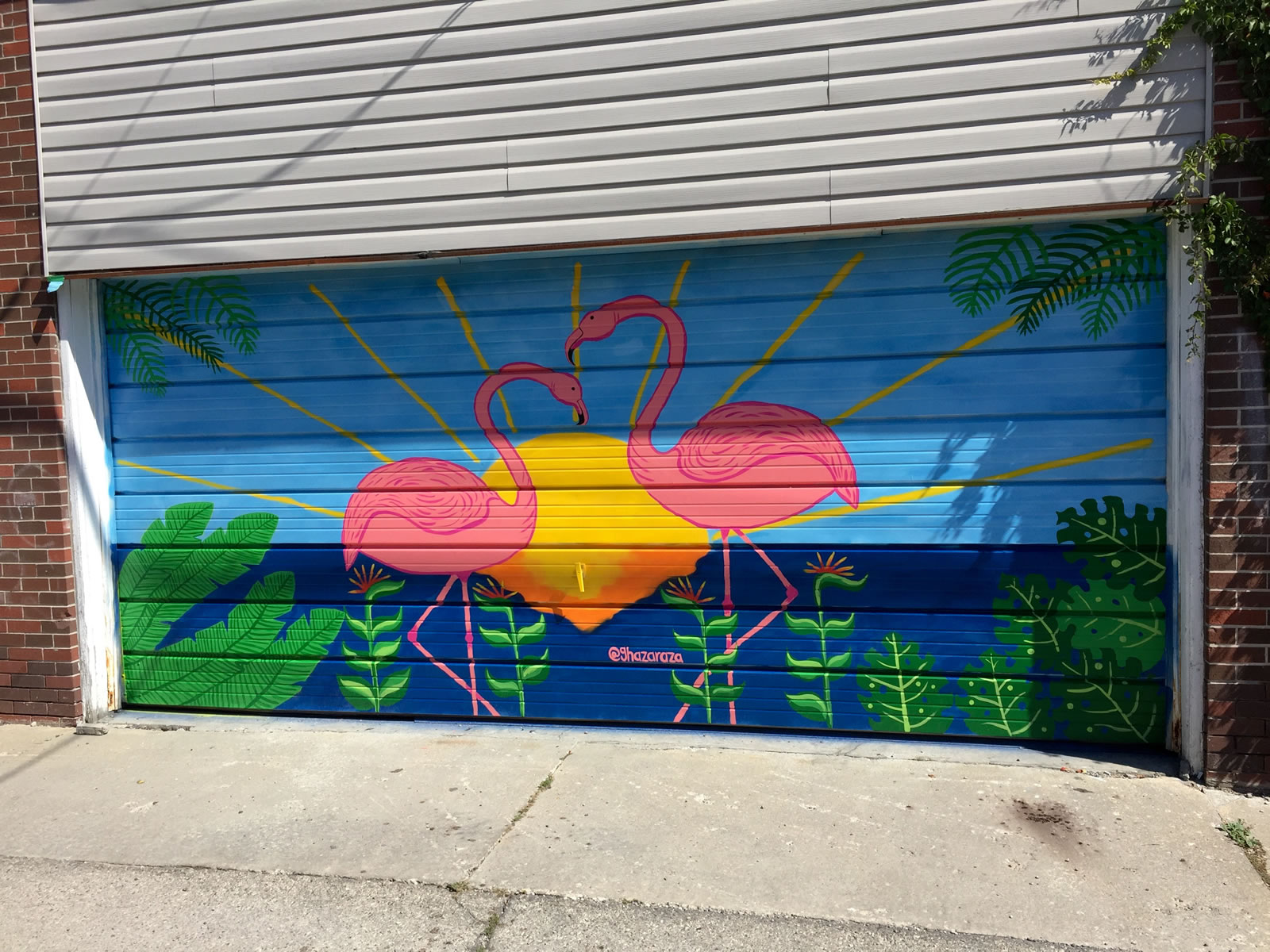 I've seen a couple of Ghazaleh's Bell Box Murals.
Ghazaleh is an artist and illustrator based in Toronto.

ghazalehrastgar.ca
Check out her website .. she has some really cool gifs !
Marina Nazarova Mural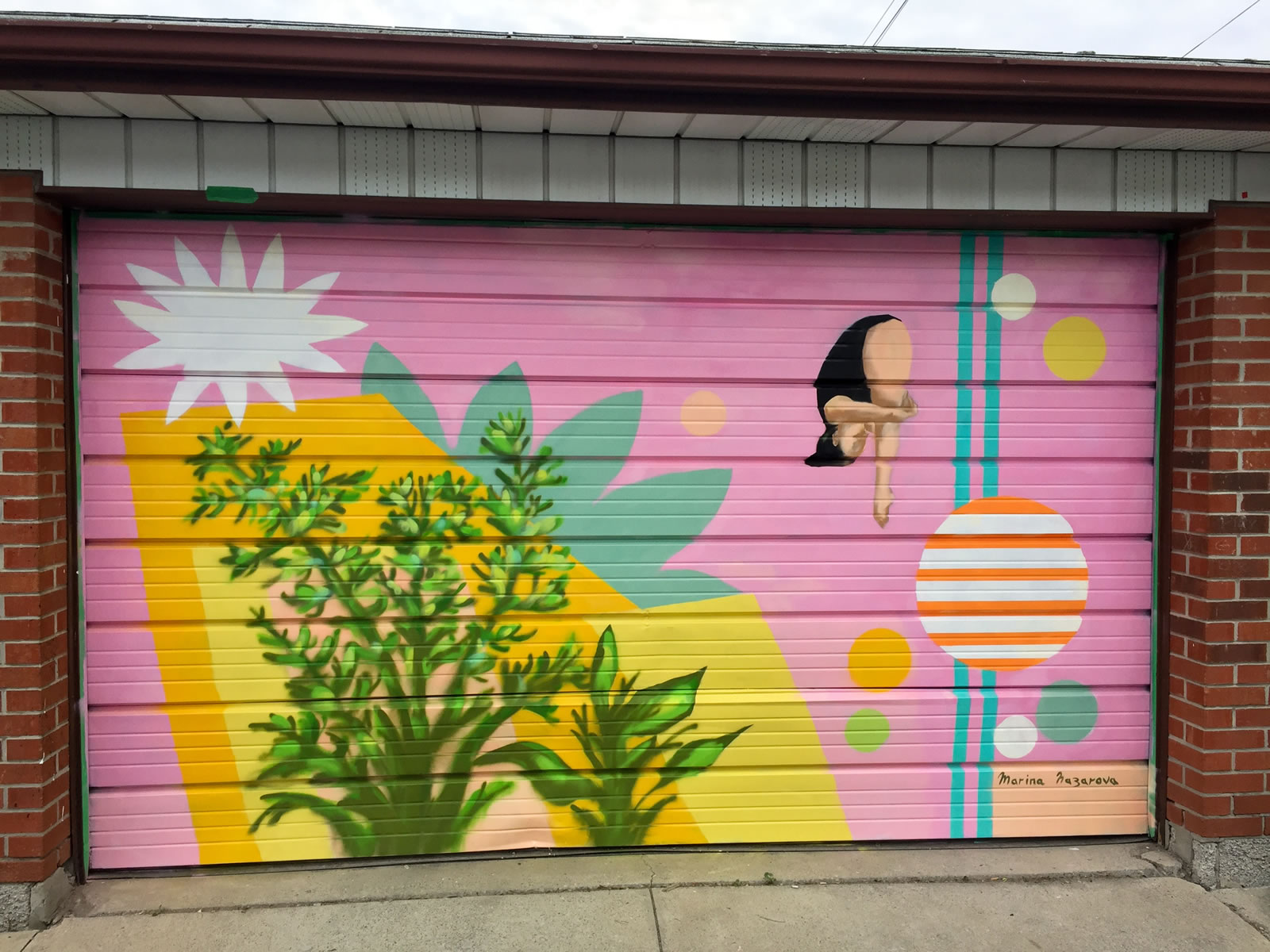 Another new to me artist.. but Marina Nazarova has an impressive art resume.
Marina Nazarova is a Russian-Canadian visual artist and illustrator based in Toronto ON.

marinanazarova.com/
Jenny Chen Mural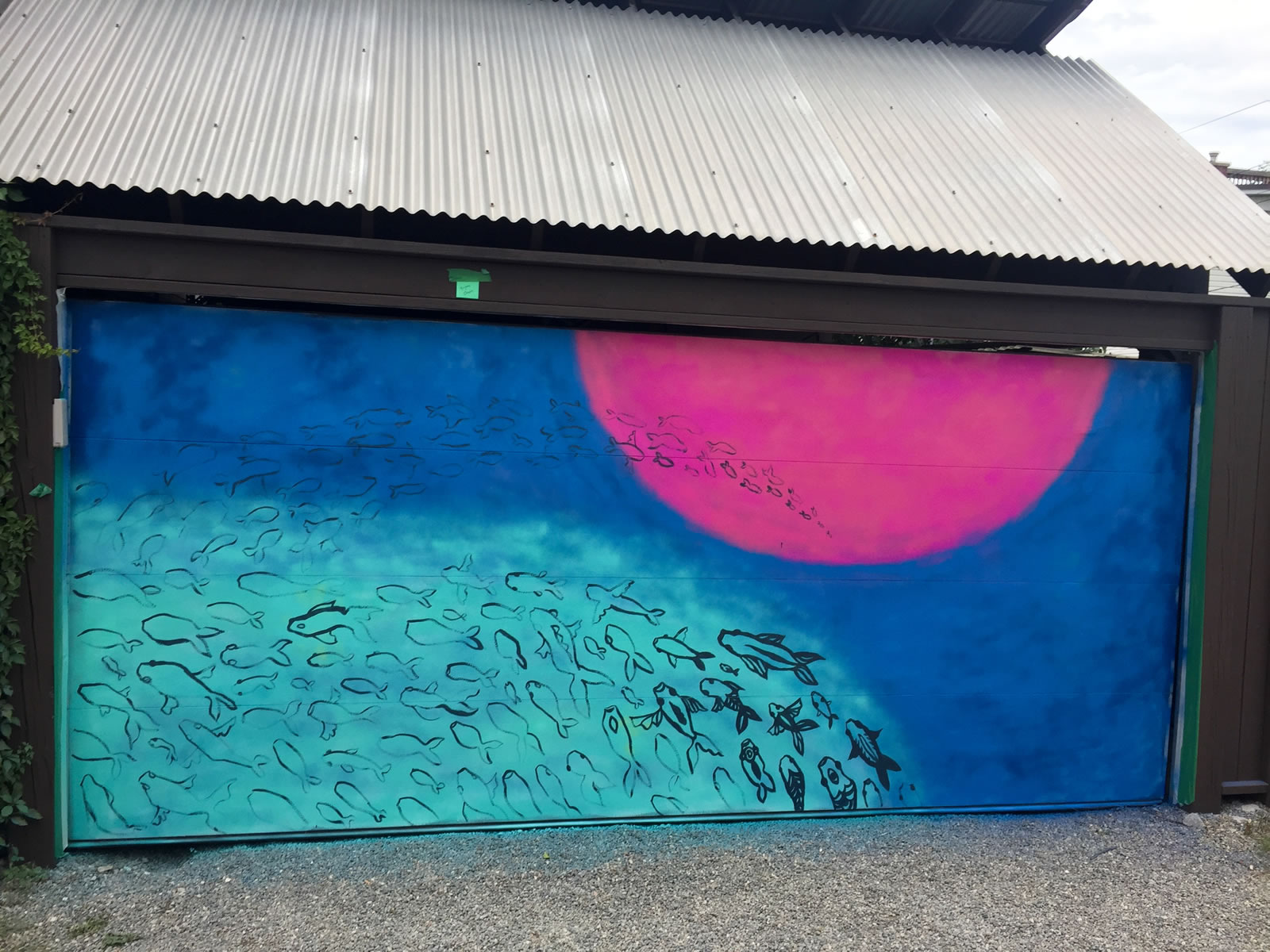 A before by Jenny Chen.
The after mural by Jenny Chen.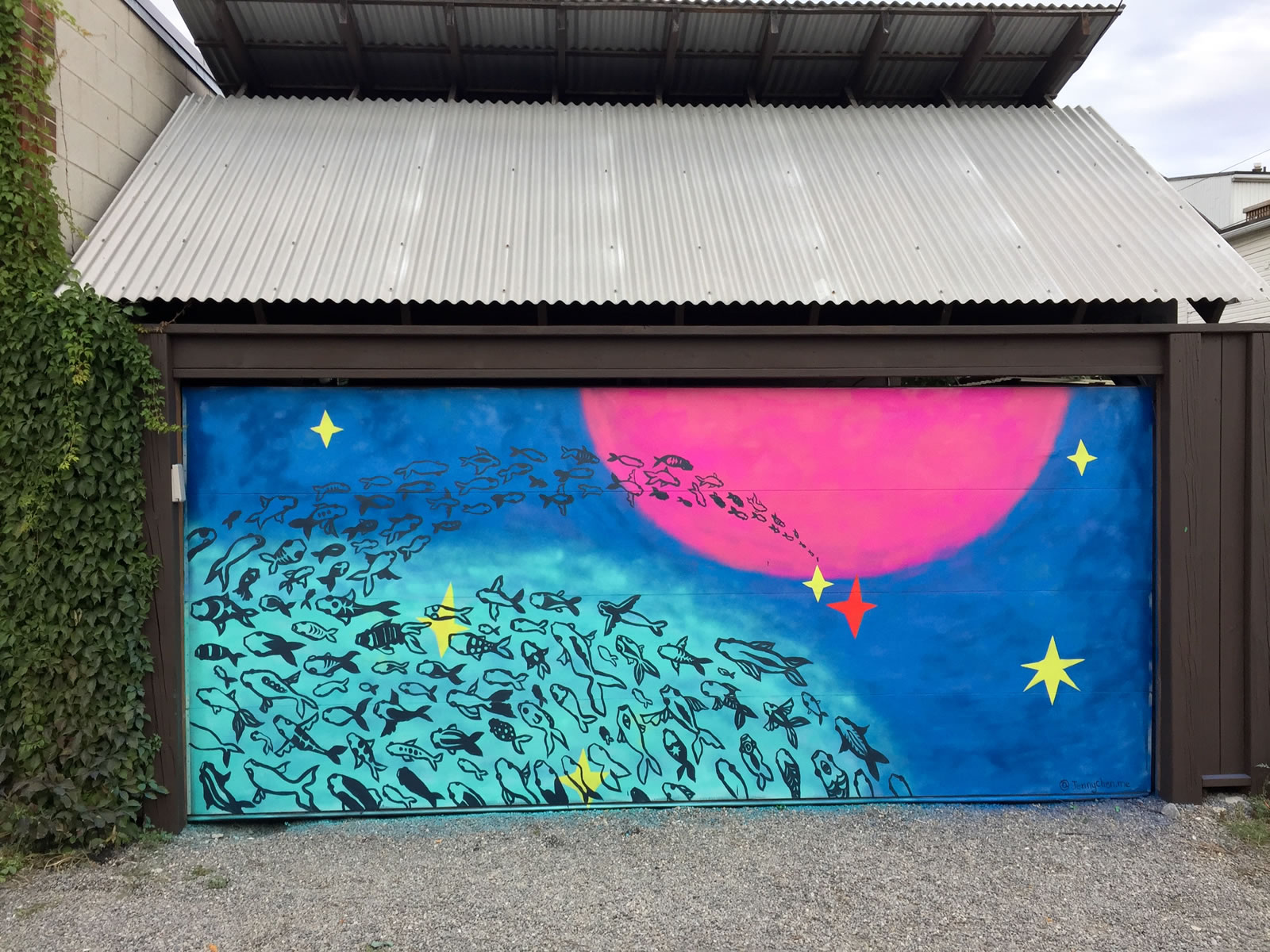 my first outdoor mural as an extension of #multitudeoffish ⭐️

@jennychen.me
Gosia Komorski Mural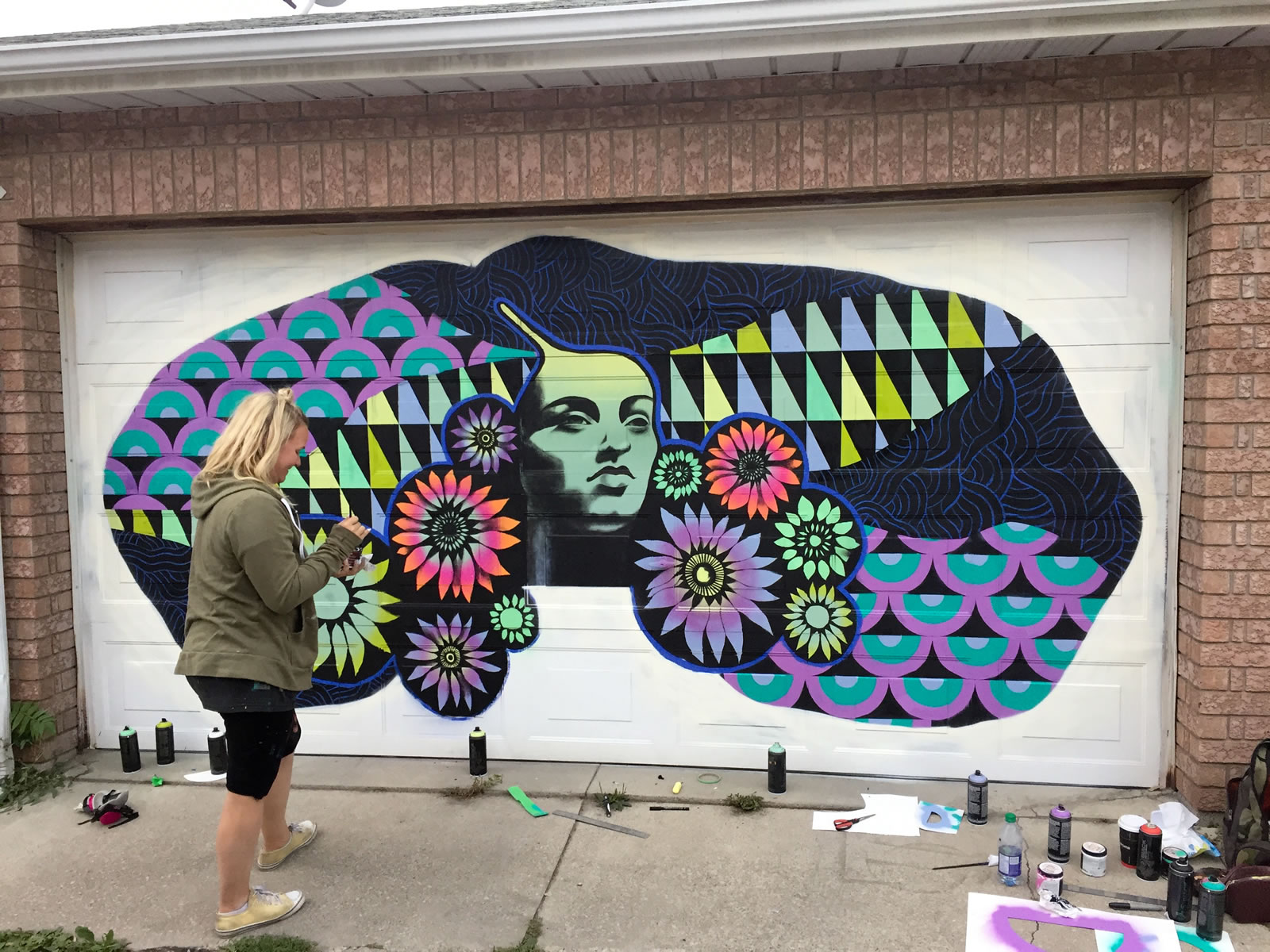 That is Gosia Komorski working on her mural. Not only does she use regular paint but also aerosol.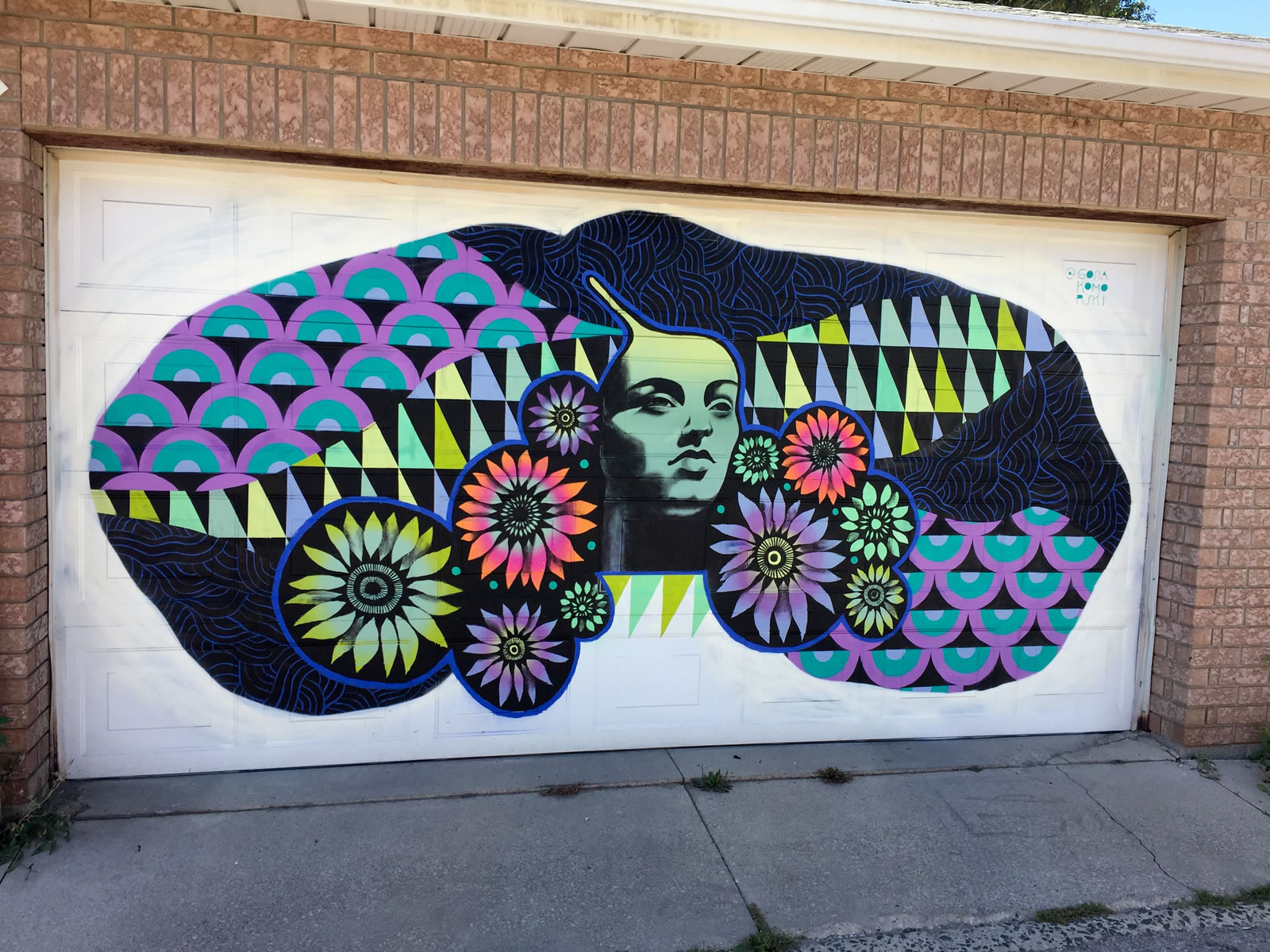 Her style is very distinct.
Wentling Li Mural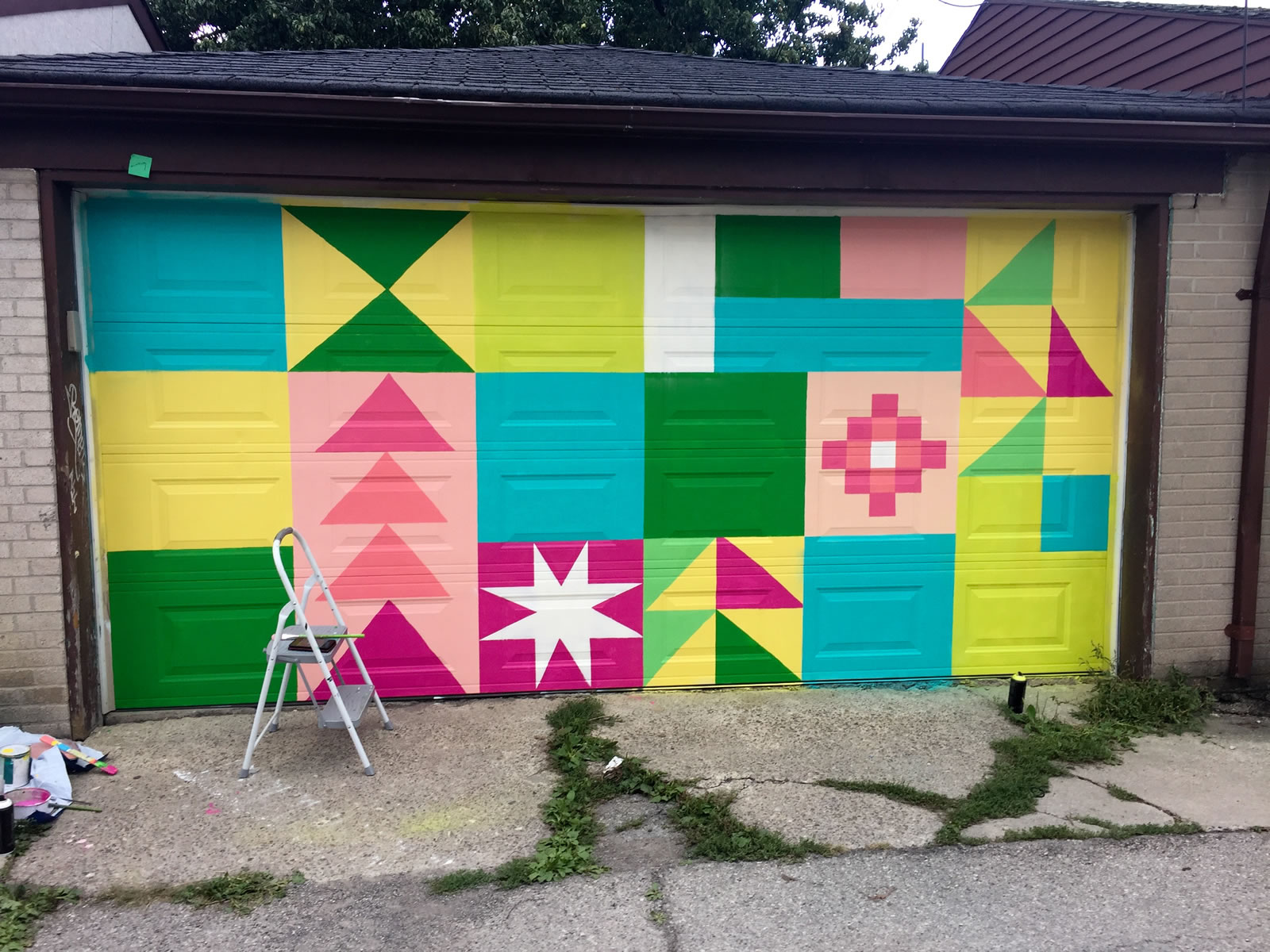 I didn't get a chance to talk to Wentling Li about her work nevertheless she did say hello!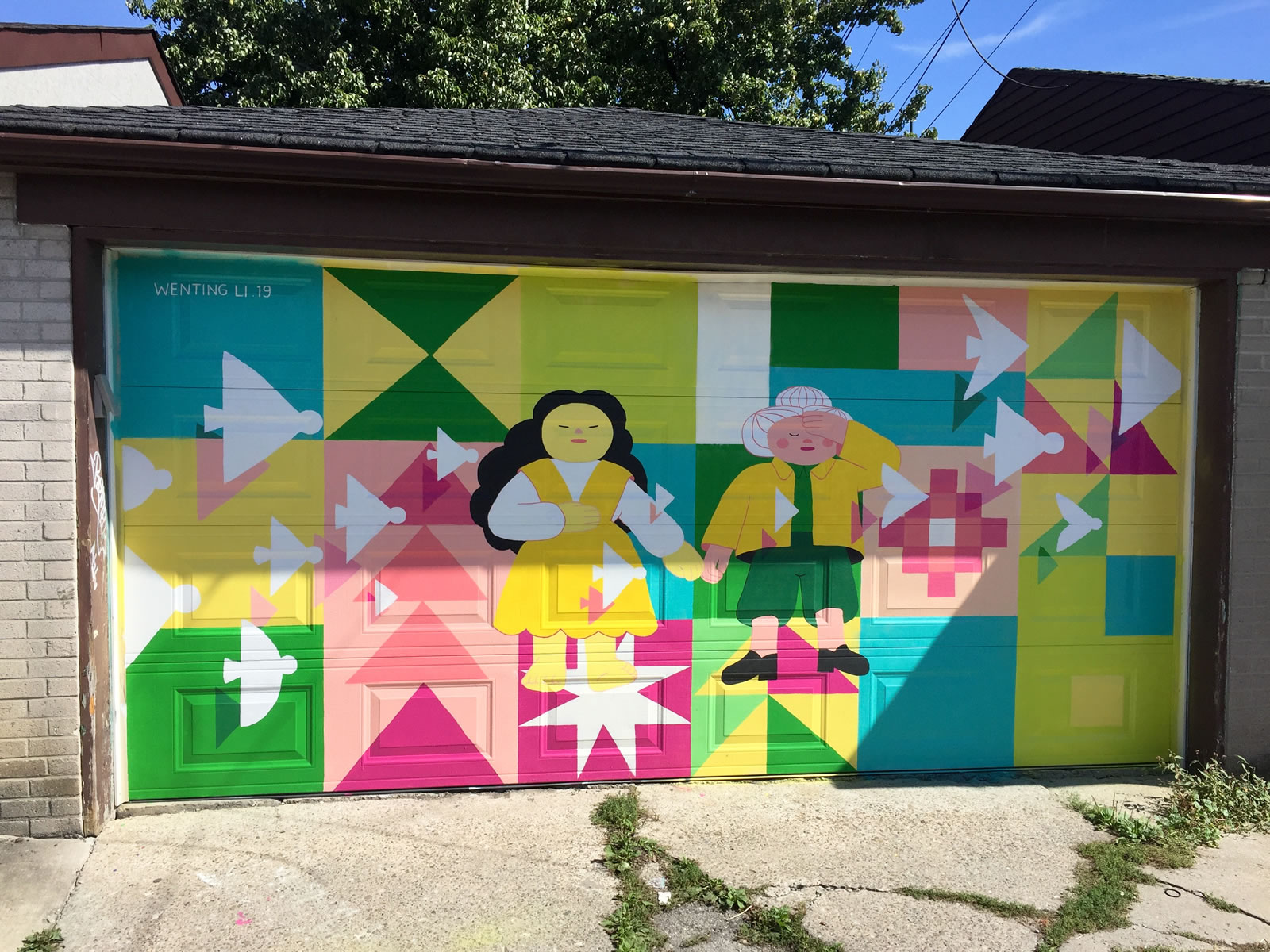 This finished mural turned out very well.
Steven Twigg Mural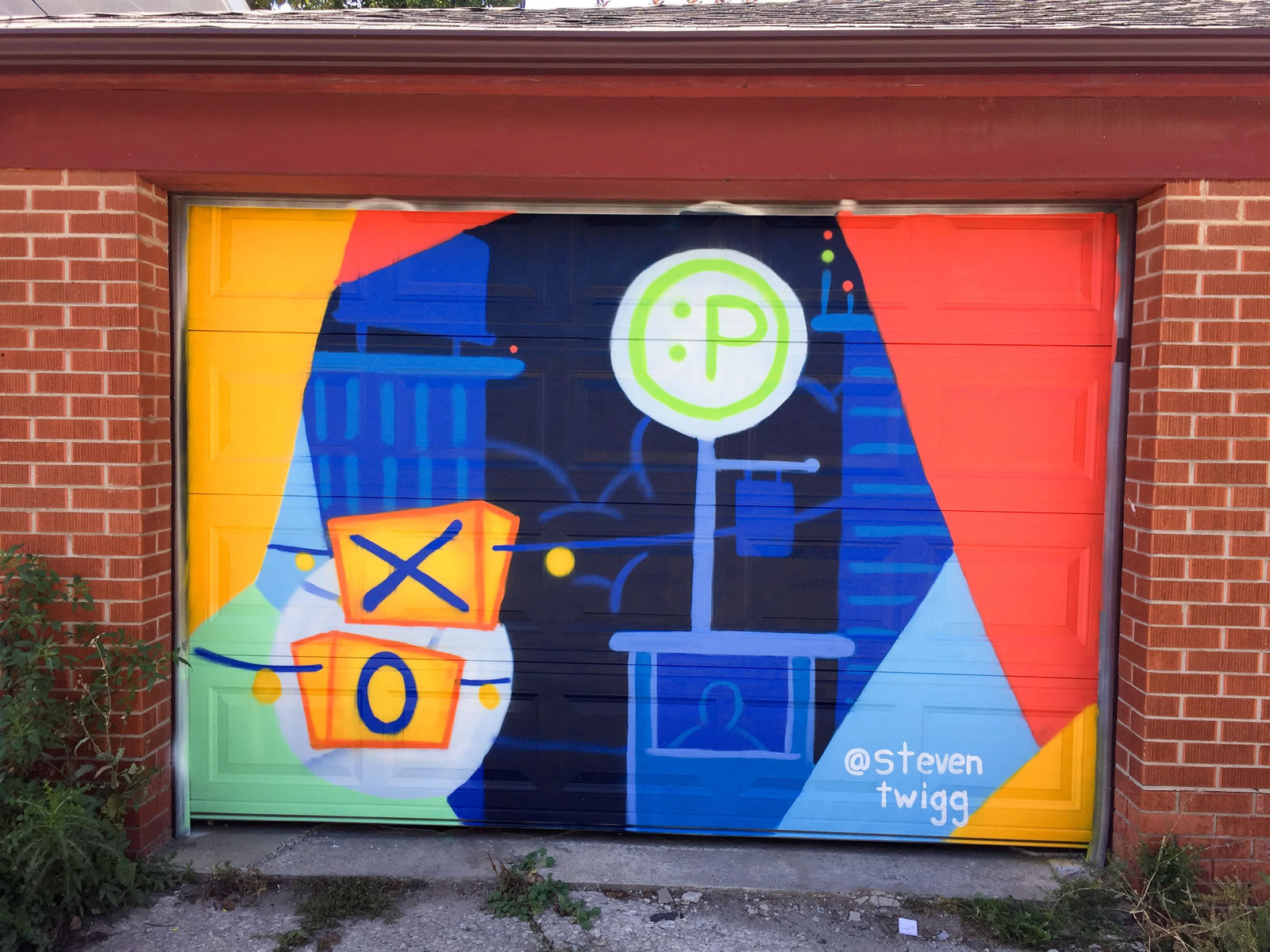 I've seen Steven Twigg's artwork around town .. he's done a few traffic signal boxes in the west end. He had this all finished by the time I got there.
In addition he says on his Instagram he's working on a children's book about bees.
Yasaman Mehrsa Mural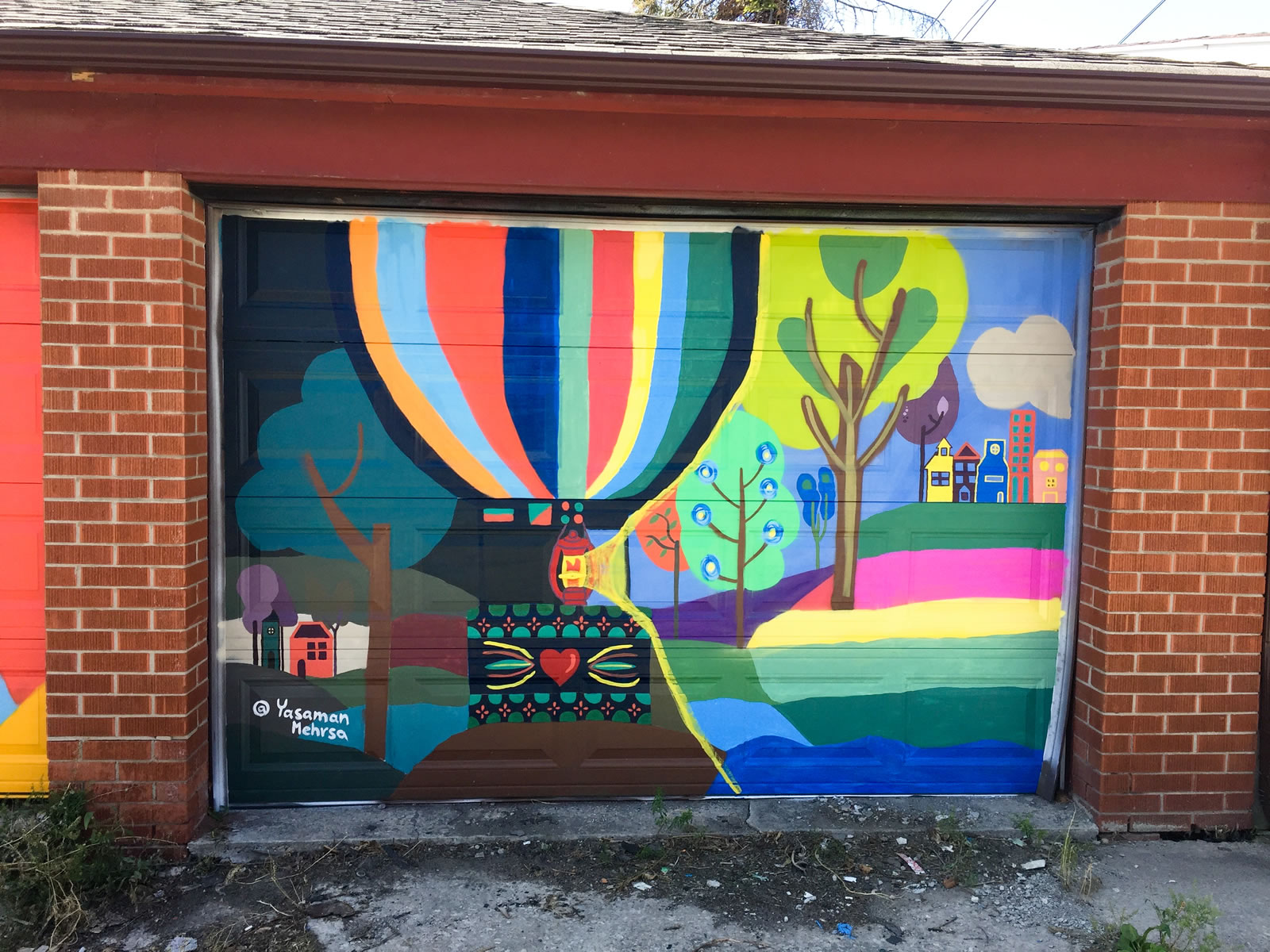 This mural by Yasaman Mehrsa was also complete by the time I arrived.
Yasaman Mehrsa is a Visual Artist and Graphic Designer living and working in Toronto.

yasamanmehrsa.com
Respect Mural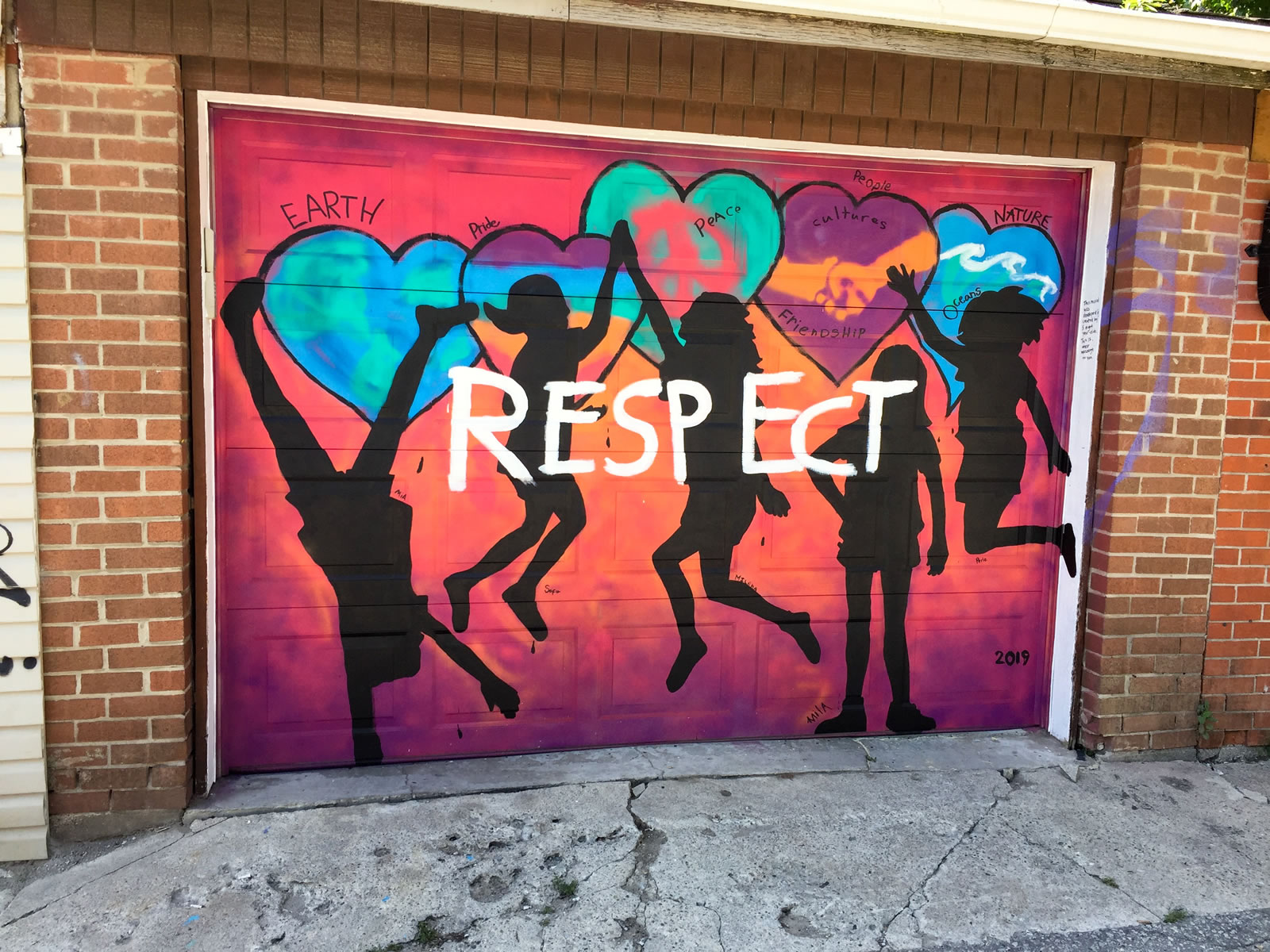 Last but not least..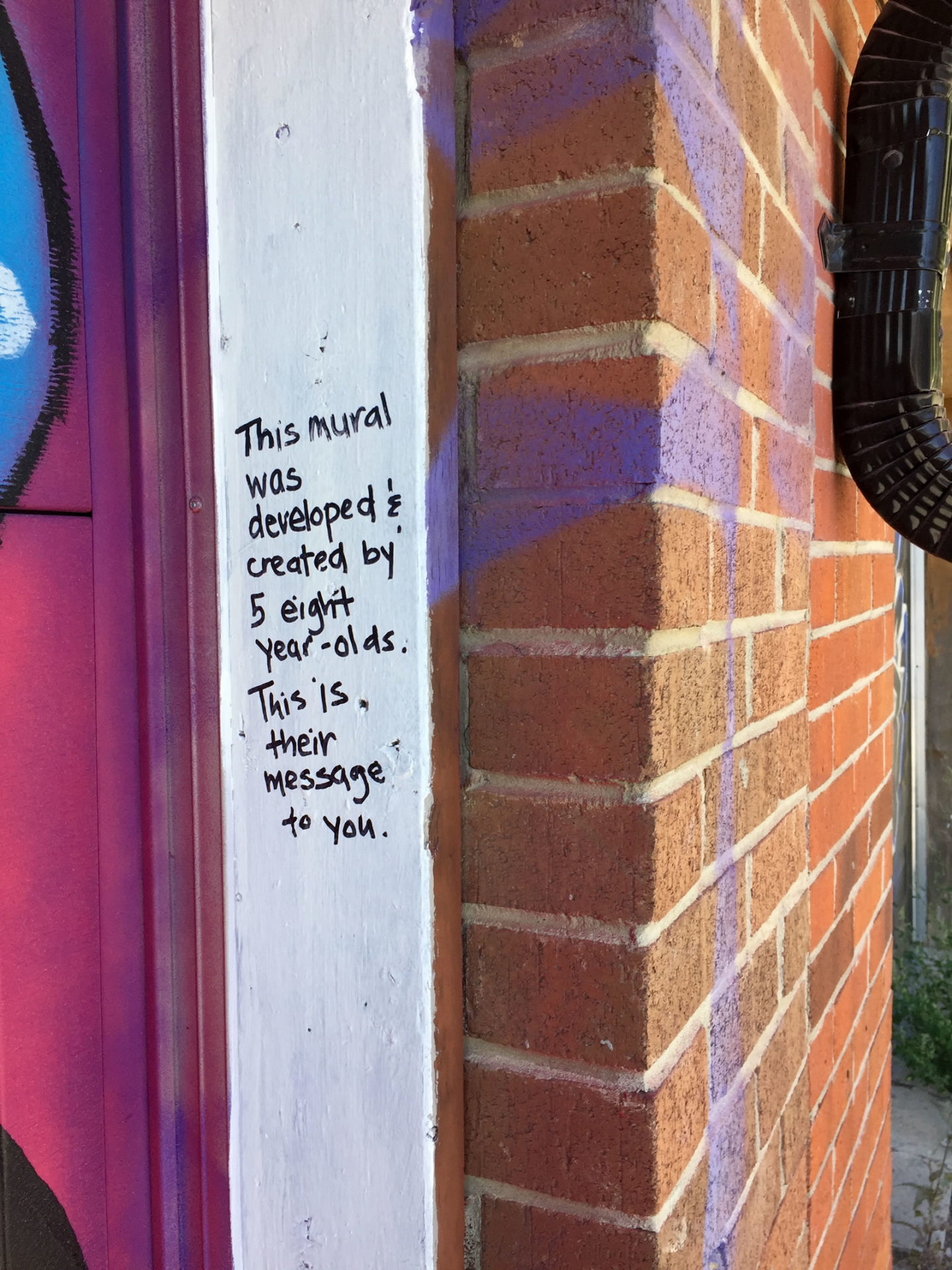 In addition this mural has a message on the right hand side: "This mural was developed & created by 5 eight year-olds. This is their message to you"
Despite the cool weather that week they all turned out really well !
Toronto Graffiti Street Art Located Here: