Toronto Street Art Graffiti featuring Gabriel Kizmet Light Installation Video that is apart of the Winter Light Exhibition at Ontario Place. His artwork is along a wall featuring female faces that were created with spray paint. Illuminated lights create an almost 3D effect bringing this creative artwork to life.
Gabriel Kizmet Light Installation Video
🎨 Went to see this art installation by Gabriel Kizmet @kizmet32 this week on my scooter at Ontario Place @ontarioplace
From his account he says its "for the Winter Light Exhibition. Up until Mid March go check it out there are a bunch of awesome light installations all throughout the West Island of Ontario Place. "
His artwork is along a fence and the lights change colors.. You can see it in the distance.. but I went over the bridge to get a closer look.
Its pretty amazing. You can only get their by foot or bicycle.. or in my case – knee scooter. There's different light installations all around the island with a skating rink in the middle. Only a handful of people were there that night.. Its definitely worth a look.
This piece is called Kizmet's Future Light Mural and from the official page its "a glimpse into an alternate psychedelic future of cybernetic ethereal beings existing in a fluctuating electric realm."
I somehow forgot to take still pictures of this as I was too busy taking video but you can see some of the photos that he took on his own account.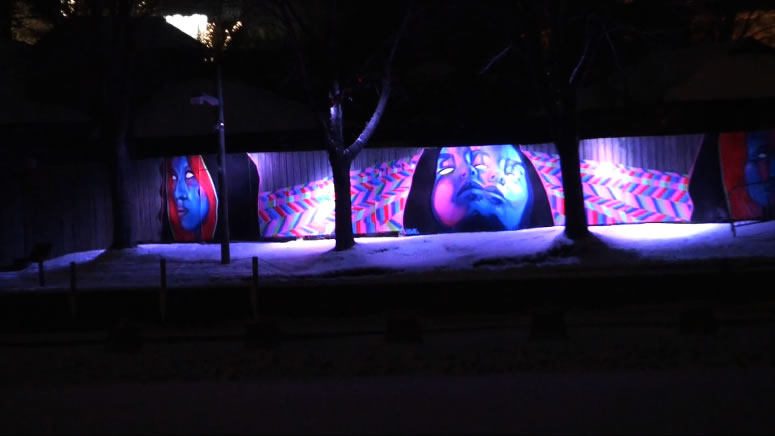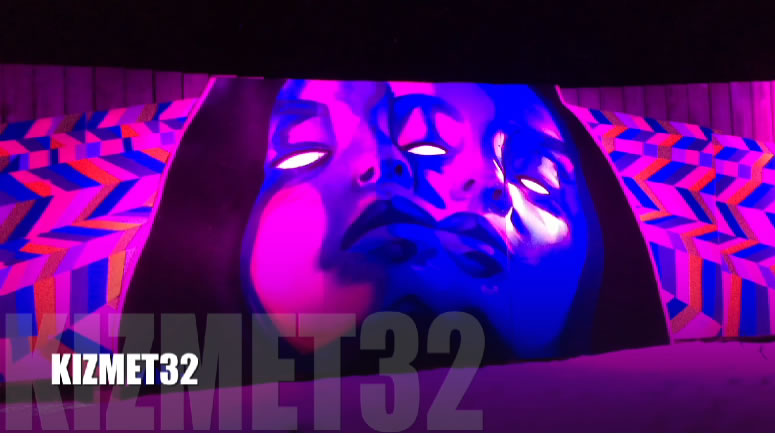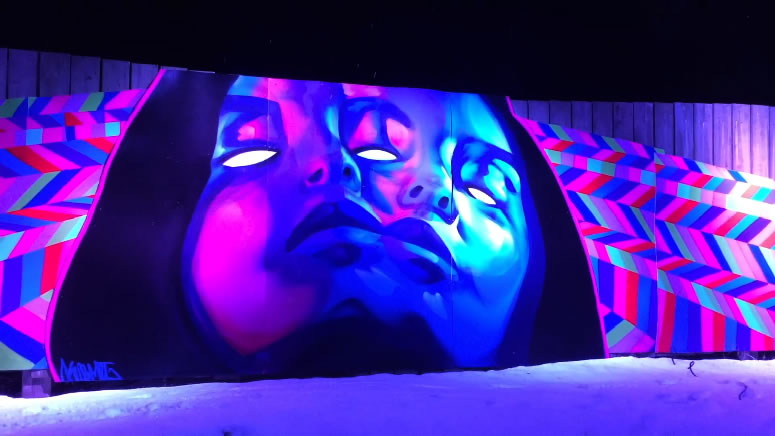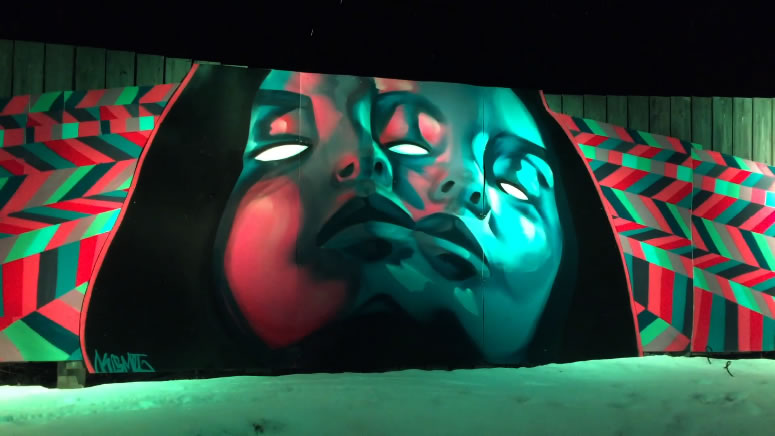 I took some still photos from my video. It looks better when you get closer to the artwork. But when you are looking at it from the distance it does capture your attention.
This is the only one of the art installations that I was able to find that night (it started to snow when I was there). I will definitely be back to take another look at this. I will take some better pictures as well.
Toronto Graffiti Street Art Installation Found Here: