Pattern Garage Door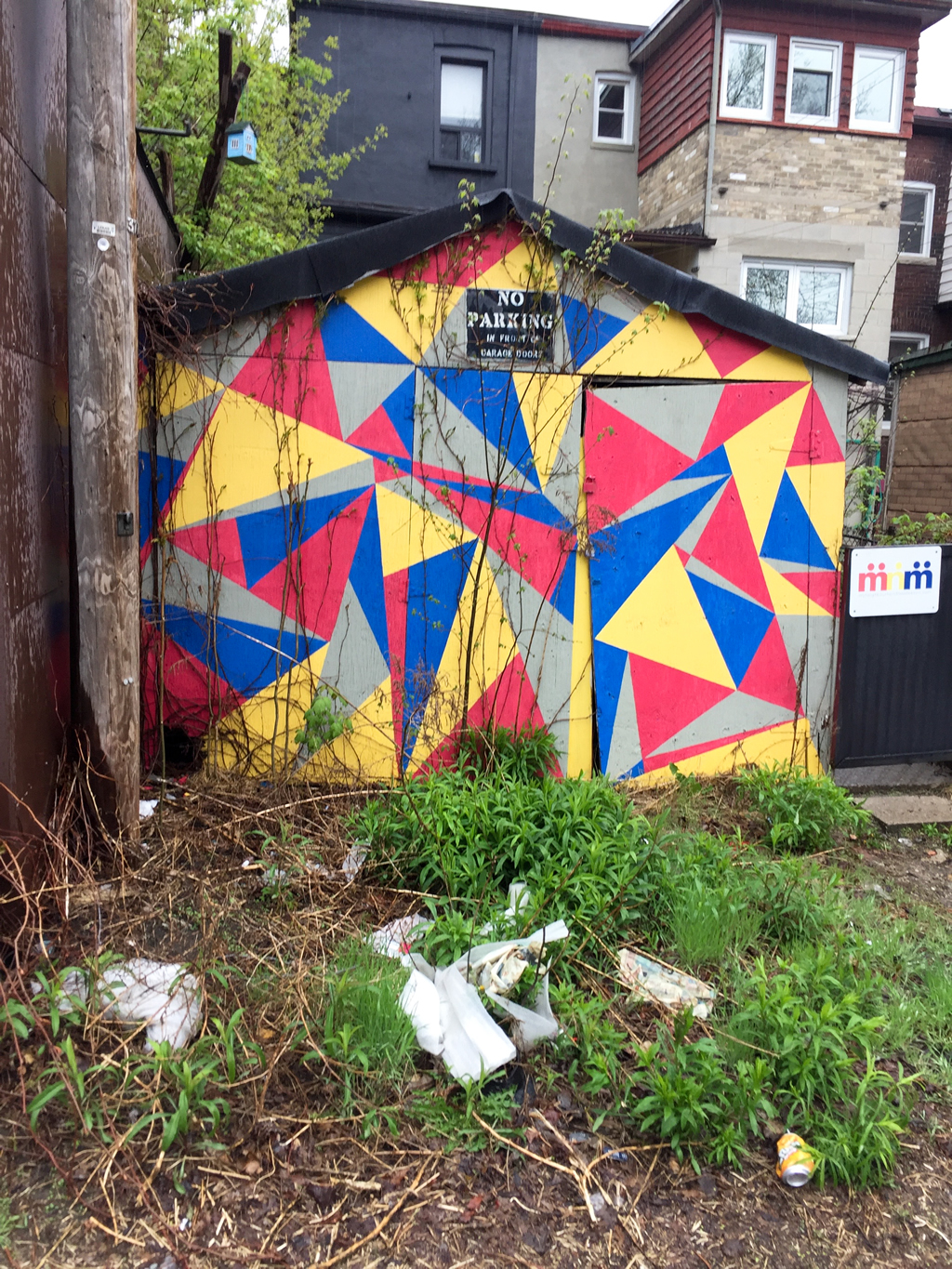 Found that in a parkette in Roncesvalles. There's a lot of other artwork all around this playground. Most are by well known artists. I may do a post with just the artwork in tis park later on because there are so many murals at this location.
This particular mural doesn't have a signature on it. I've seen several patterns like this on other garages. Its probably more of a shed as I don't think you could put a car inside there.
May 4th, 2017
Toronto Street Art Graffiti Found Here:
Trumpet Artwork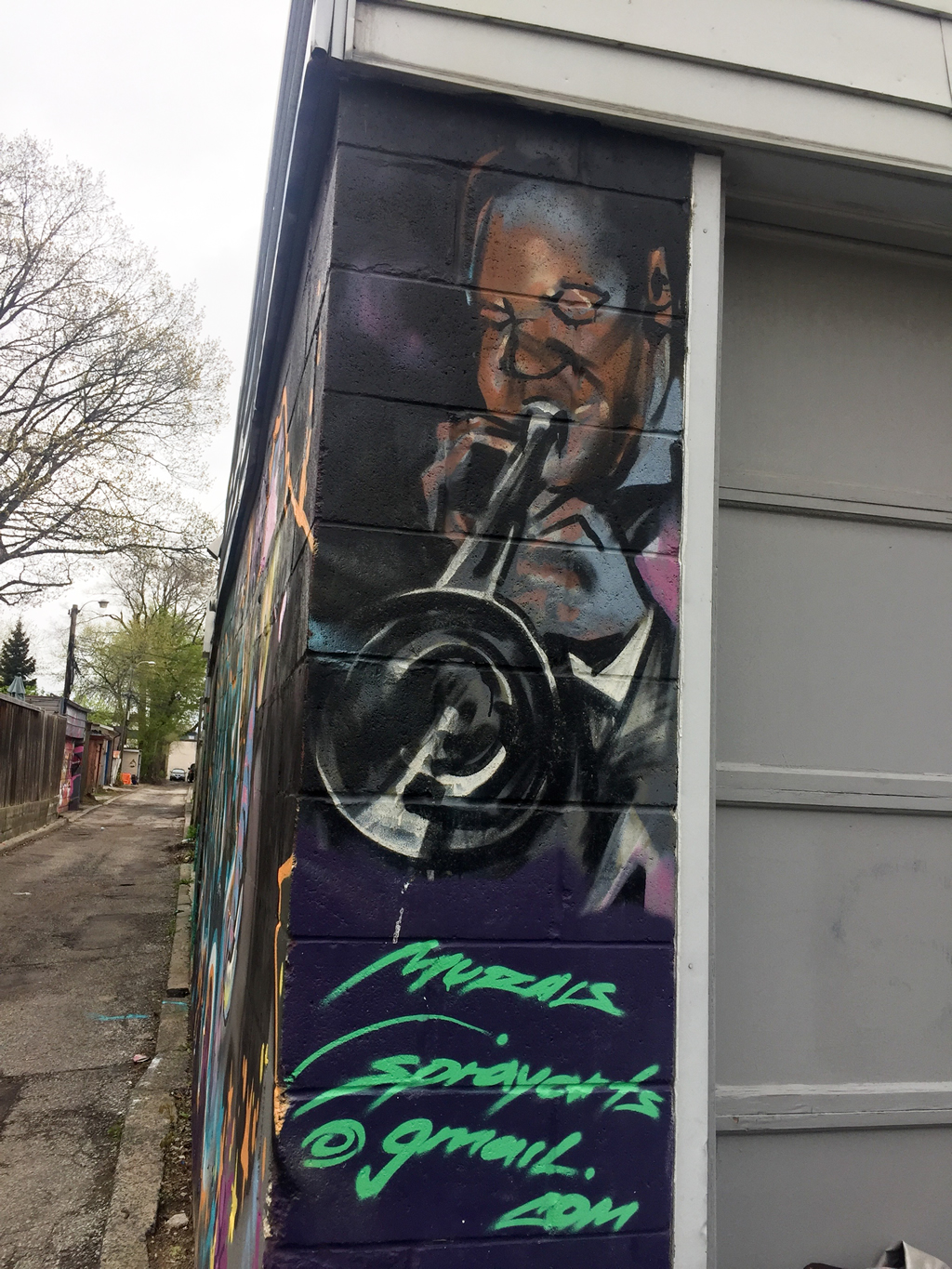 That trumpet player is on the side of a garage door. The signature says "Murals sprayarts@gmail.com". When I google that name I can't find anything other than this Instagram account. That might be the artist but I can't say for sure.
🎨 by Unknown Artist 🎺#torontoart #streetart #graffiti #graff #urbanart #art #artwork #artists #streetartphoto #artistsontwitter #artisttwitter #artoftheday #ArtOfLegends #ArtisticThursday #garage #coolart #canadianart #artistlife #trumpet pic.twitter.com/mw8YLKFslk

— Bret Kelly (@BretAKelly) January 12, 2018
There is another garage with a trumpet player on it nearby. Again, it could just be a coincidence.
May 6th, 2017
Toronto Street Art Graffiti Found Here:
Bad Brains Graffiti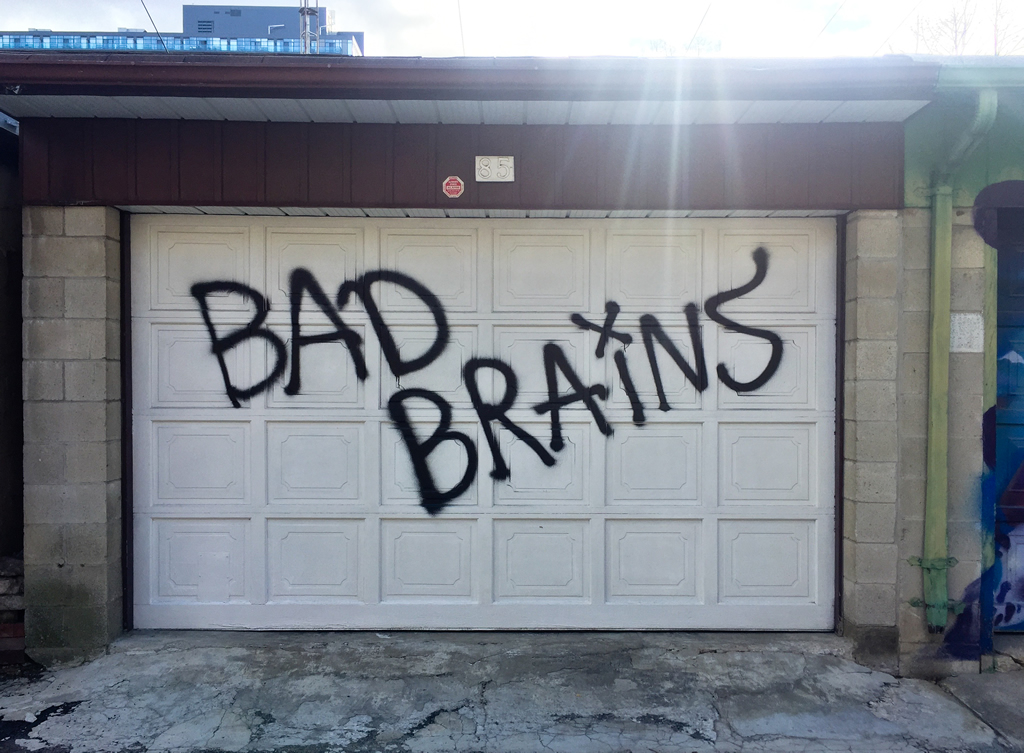 "Bad Brains" Graffiti found on the outside of a garage door near Sudbury St. Bad Brains is rock band.. so it could be alluding to that. Or it could be alluding to the fact that the Addiction and Mental Health Hospital is across the fence. Who knows ?
Your gay fag Graffiti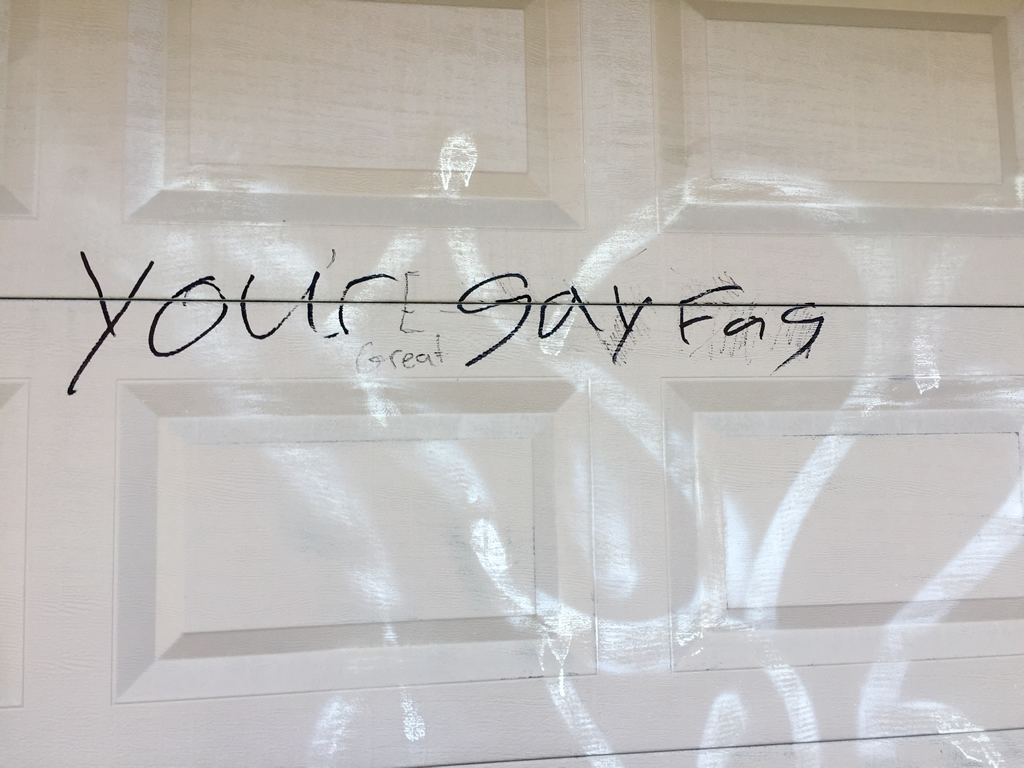 "Your Gay Fag" Graffiti on a garage door. There's a lot of homophobic graffiti. Fag seems to be word of choice. Not very original and someone crossed it out and put "great" below it.
May 7th, 2017
Toronto Street Art Graffiti Found Here:
Manr Garage Door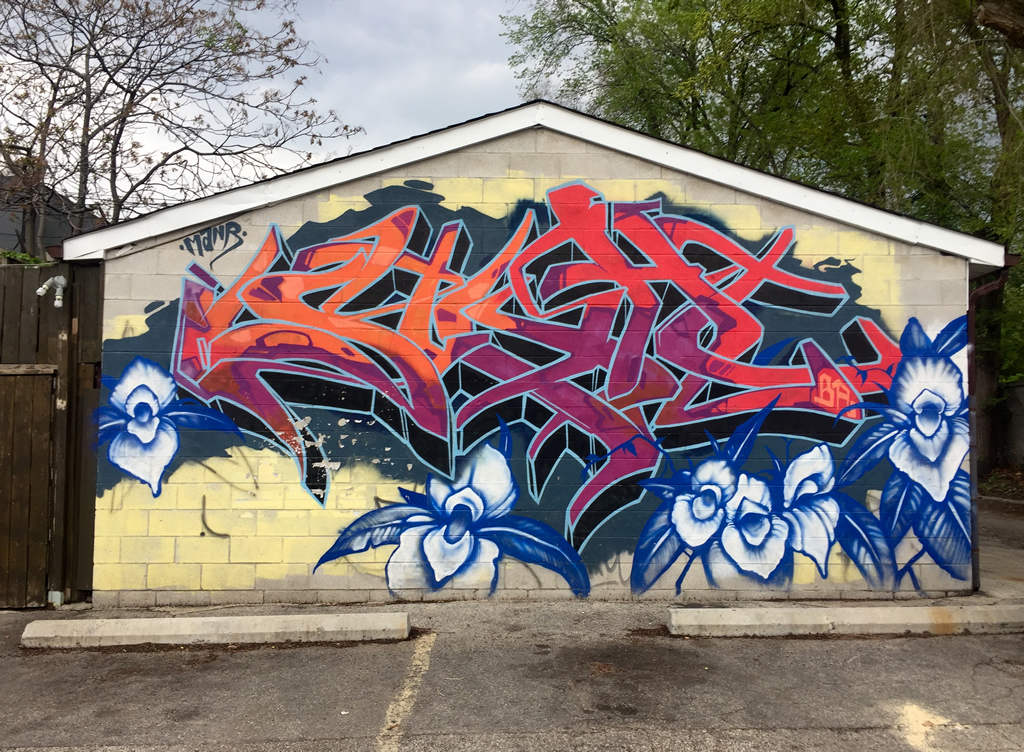 Manr is the graffiti tag on the upper left hand corner. The artist who did this graffiti burner mural is unknown to me. But the artwork is really good.
May 23rd, 2017
Toronto Street Art Graffiti Found Here:
Clandestino Mural and Garage Door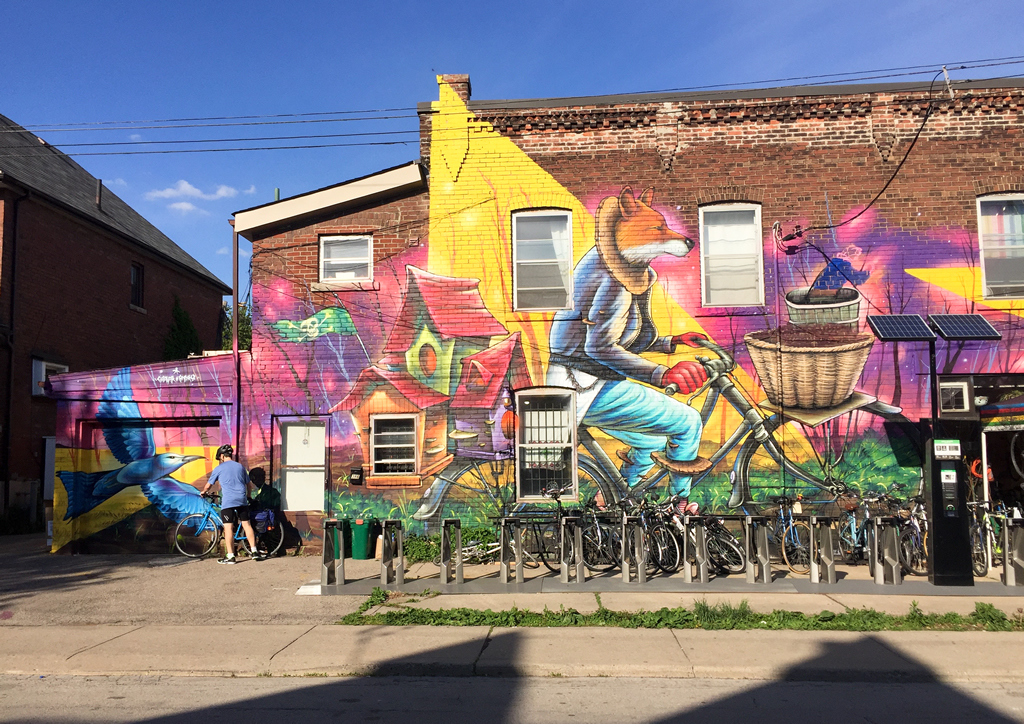 There's the entire mural that Bruno Smoky and Shalakattack did back in the summer.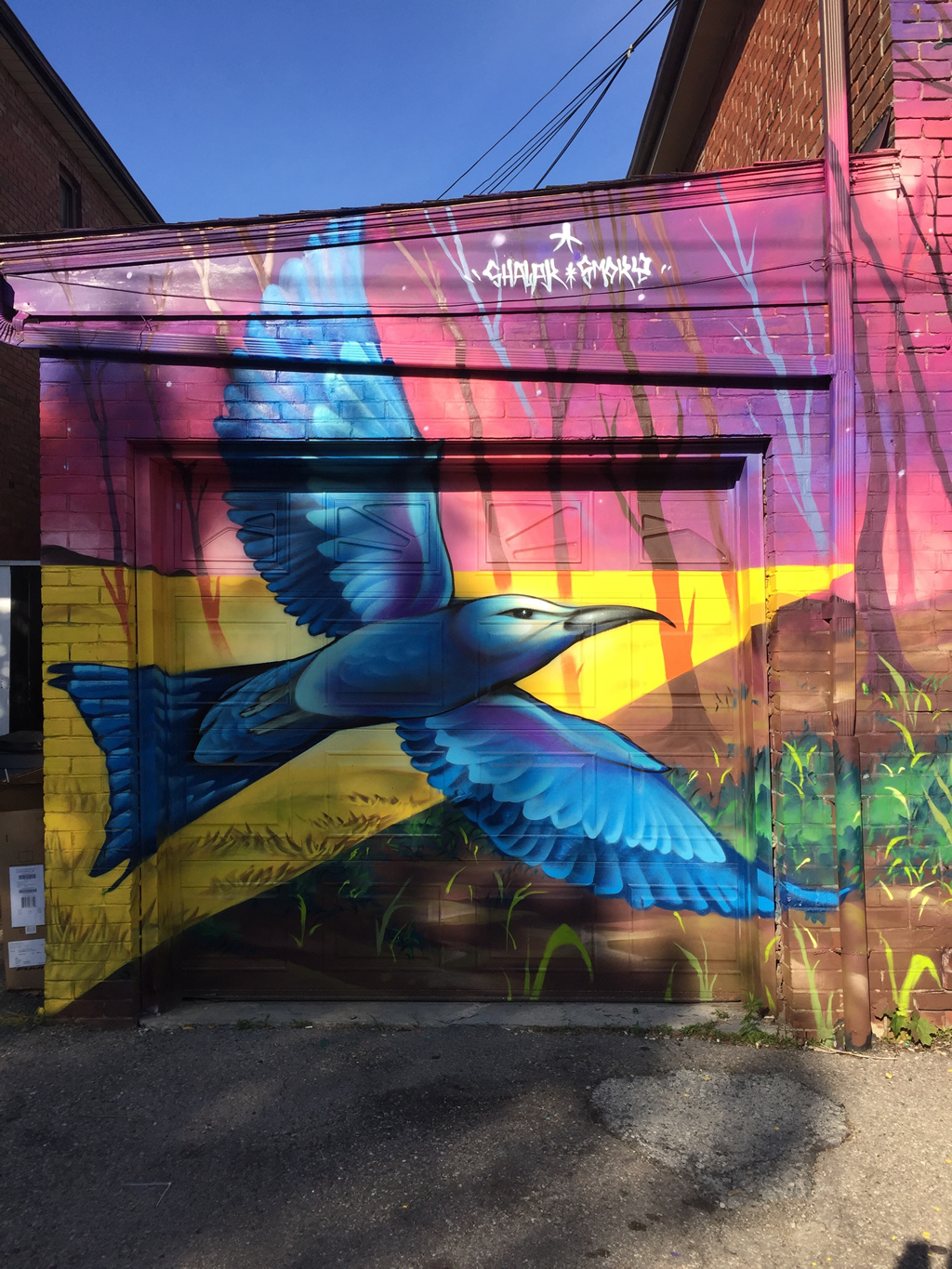 This extra mural with the bird on the garage door blends well with the overall artwork.
May 31st, 2017
Toronto Street Art Graffiti Found Here:
Viking Garage Mural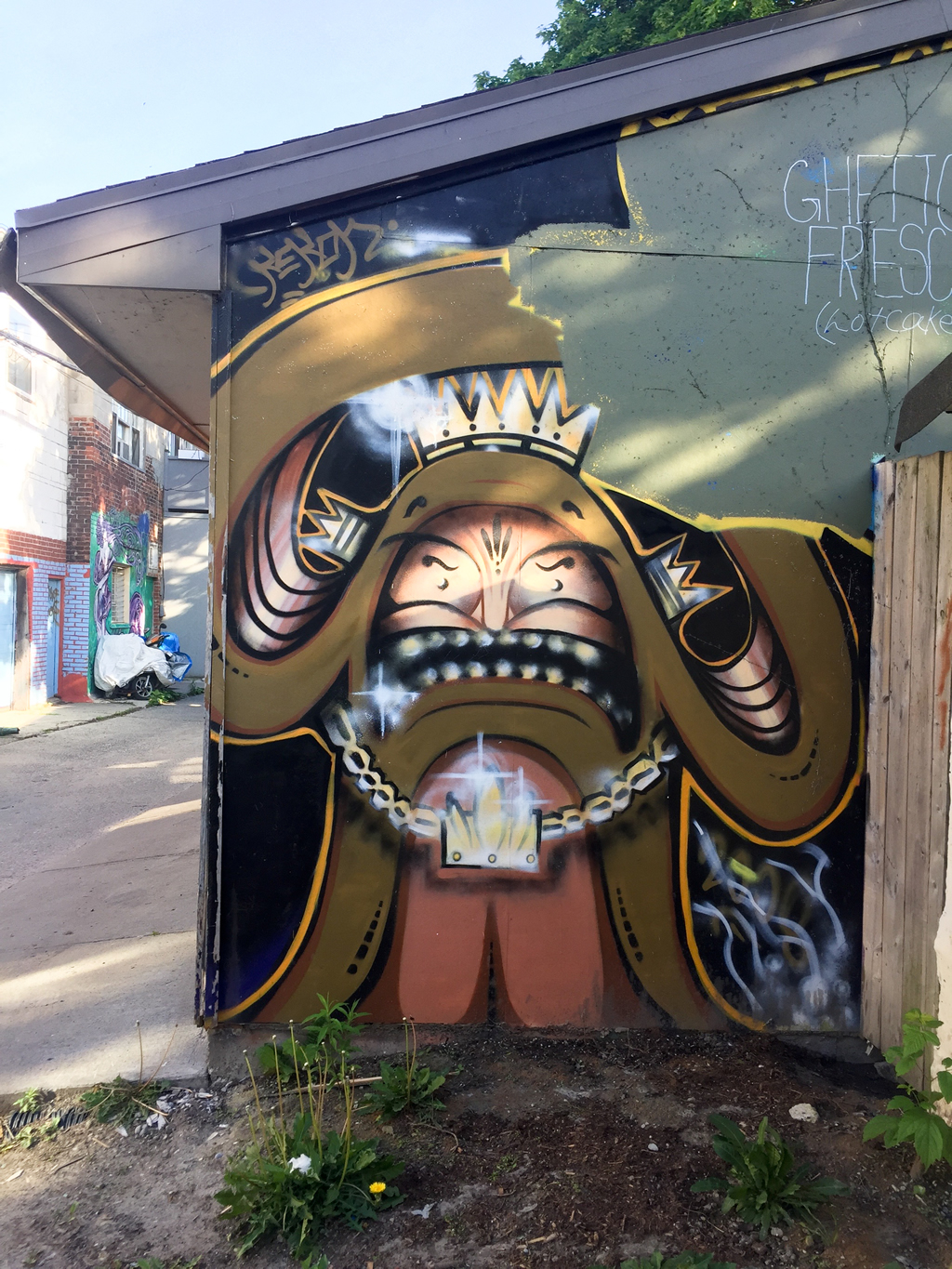 This is by an unknown artist as well. Sometimes, you find bonus pieces on the side of a garage. This kinda looks like a viking to me. Someone tagged the side with "ghetto fresh" on the top.
June 3rd, 2017
Toronto Street Art Graffiti Found Here:
Luv Sumone Mural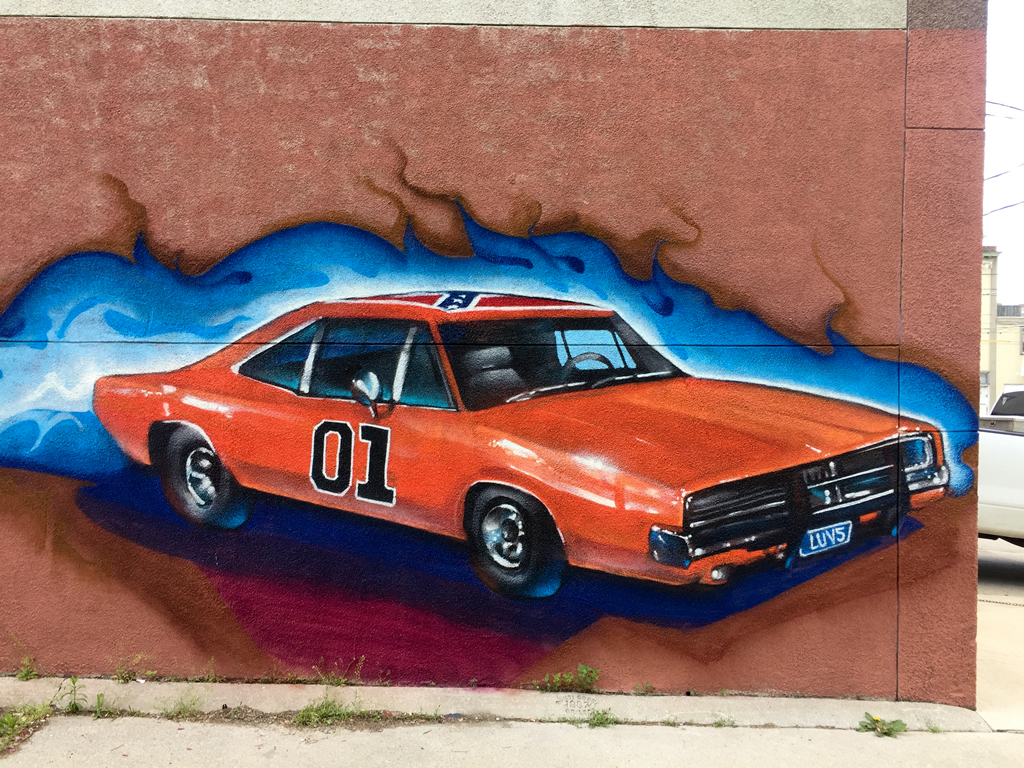 This is on the side of an auto repair shop. So this artwork by Luv Sumone is not really on a typical car garage, but an actual garage for automotive repairs. That is the General Lee from Dukes of Hazzard. When I talked to him in the autumn he said the owner of the shop wanted the confederate flag on top of the car.. just like in the tv show.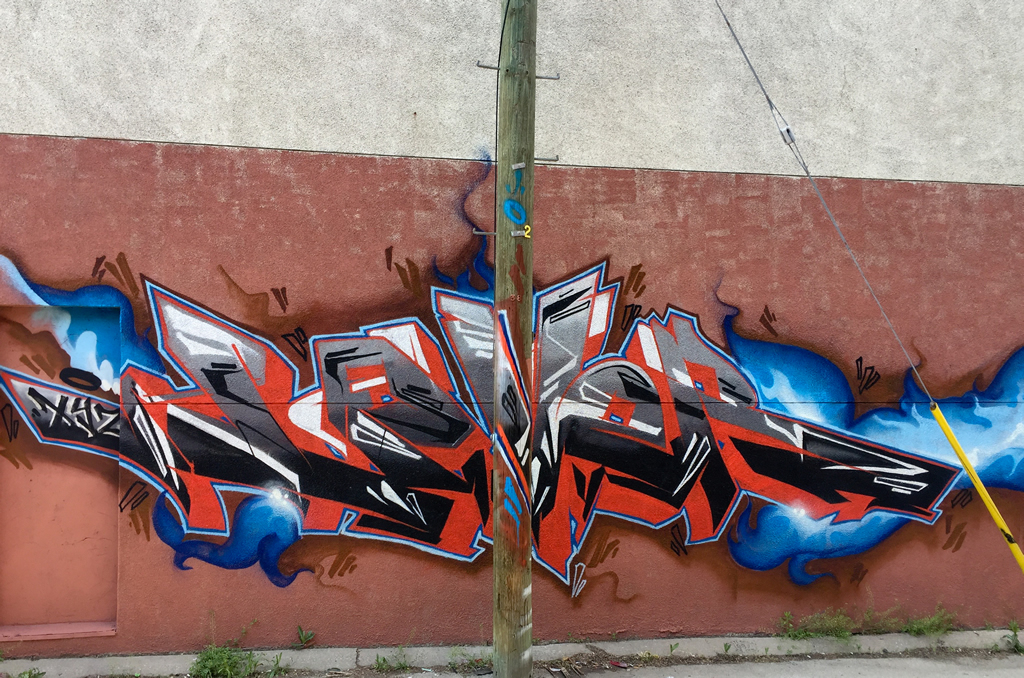 To the left is this graffiti burner.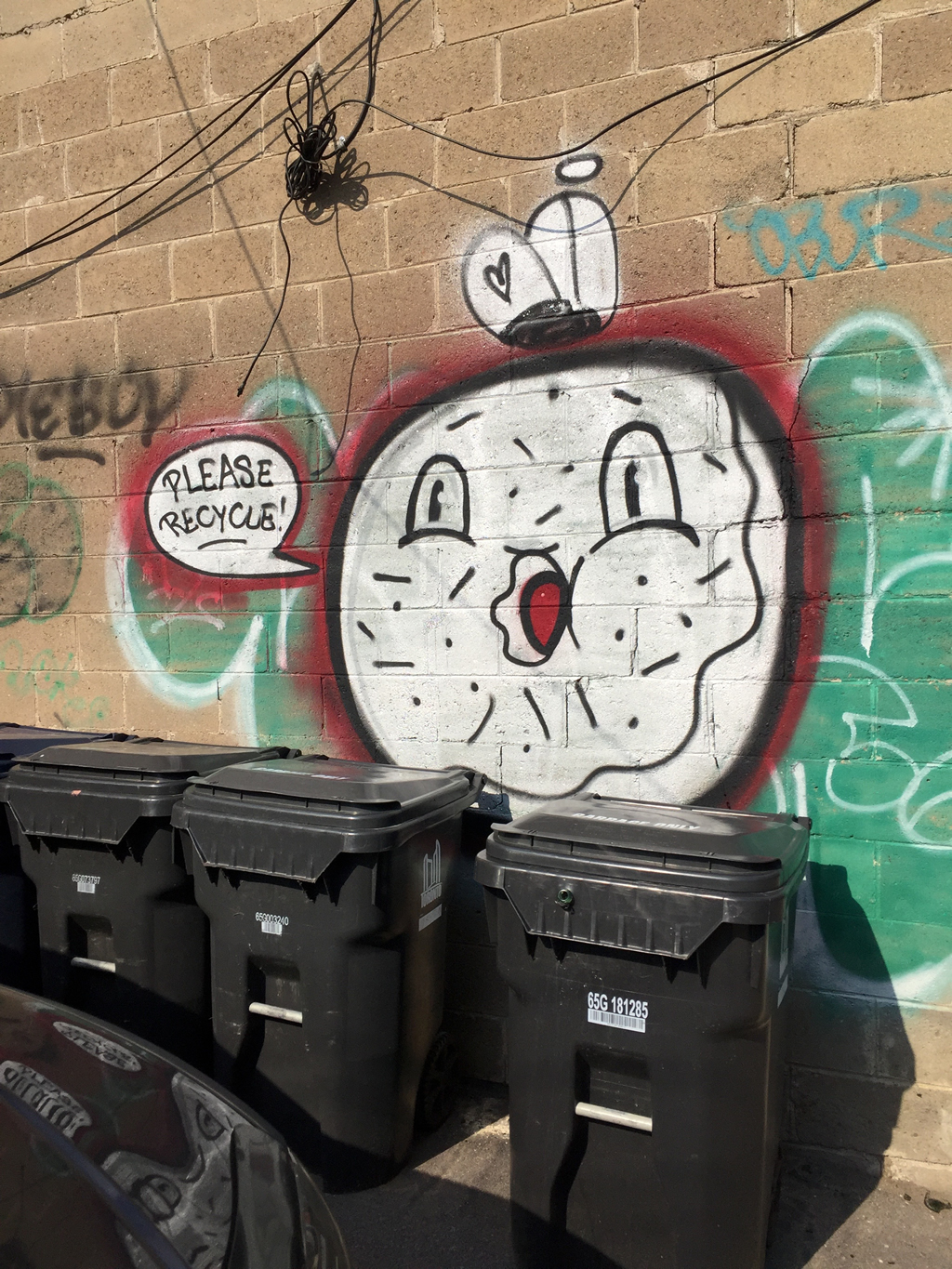 Behind the garage is this bonus artwork where the recycling goes.
June 4th, 2017
Toronto Street Art Graffiti Found Here: