Butterfly artwork by Luvsumone again apart of huge project organized by Nick Sweetman who is very much into making artwork to show how insects are important
Garage door mural in laneway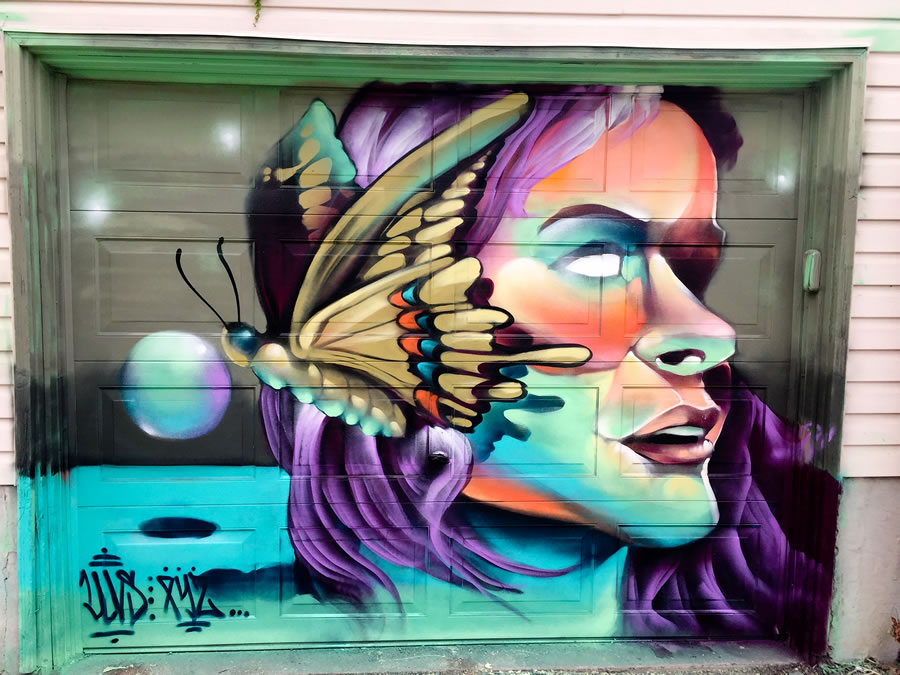 I'll wrap up this series with a final one by @luvsumone who does some really diverse and impressive work 🎨.. Really becoming a fan of this (new to me artist).. .
.
No disrespect for not posting all the other artists that did these 🌺 and butterflies 🦋 .. but I would be posting them for the rest of the month. .
.
I was thinking of doing a multiple post for these.. but the quality gets really terrible when you post too many. Plus, that format restricts them to a square.
Maybe, I'll make a collage layout of the ones I didn't post .. there are all so awesome 👏🏼 ______
Artwork photo captured on 06/20/17 at the location below