Garage Door Mural by Toest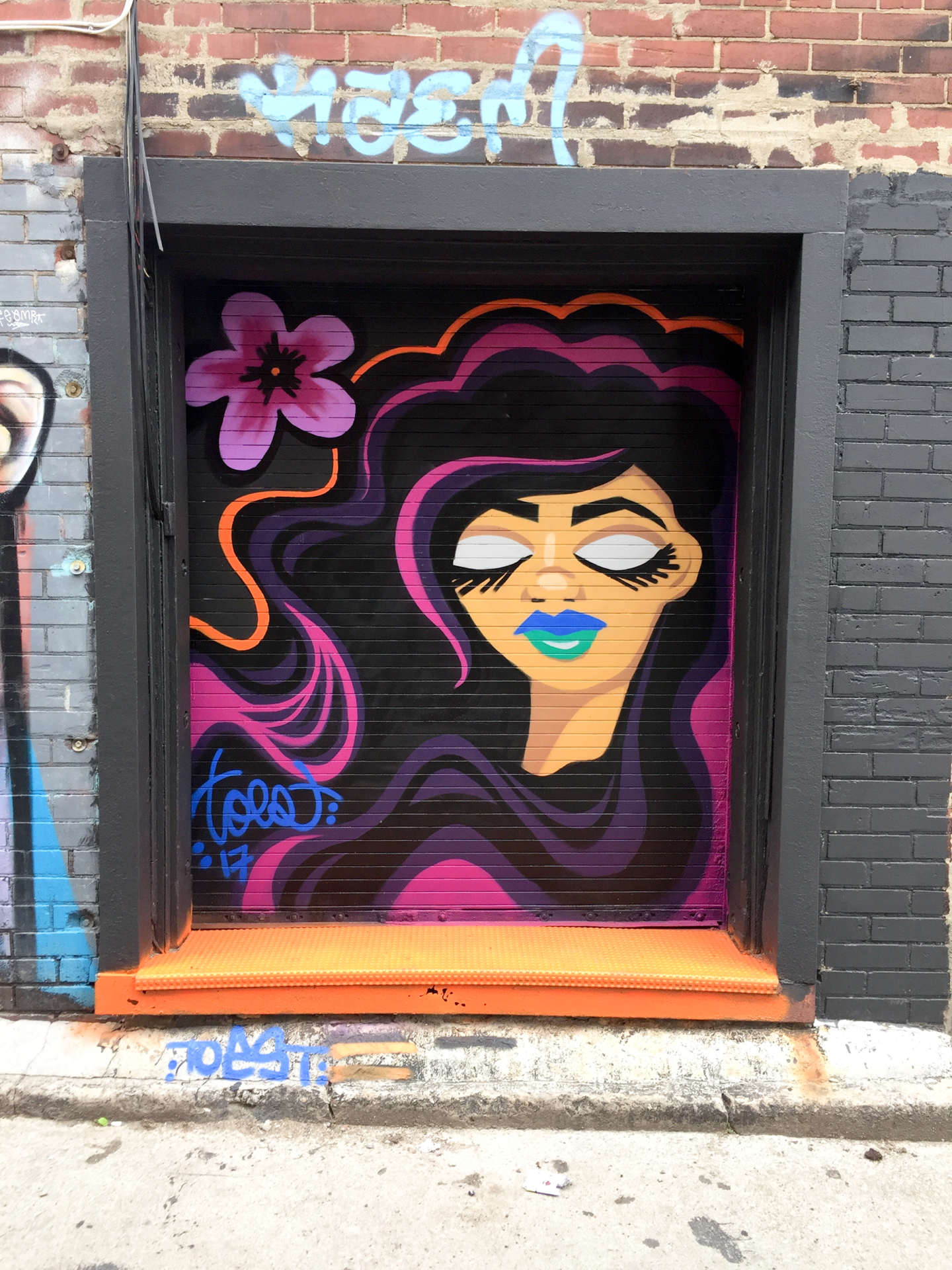 Found alleyway in Parkdale, Toronto. Other pictures of street art graffiti in same laneway before after with someone's paint spray
One by @ruggedfix that I noticed last night from the previous weekends "Women Paint Toronto" project. Its tucked away in the alcove of a loading zone in the back of this building.
She goes by Toest but its pronounced 'Toast' and not to be confused with another artist who goes by Toast.. Love the perfect colors in this mural, the eyes with the flower really brings it all together.. I like how she signed her name on the sidewalk. Very cool.
From her Facebook "Self taught artist moving through time and space. Sticker/ canvas/ graffiti work." Her Instagram "dirtydoorporn 🚪 "
One of the other murals had been tagged since last week, so its good to go when these murals are still fresh. Also, some of other murals had cars parked in front of them last night.
This alley is brimming with some amazing artwork ! Thanks to @bkez for putting it all together
This is the mural by Andrea Manica that I had mentioned. This is from before it was splashed with some paint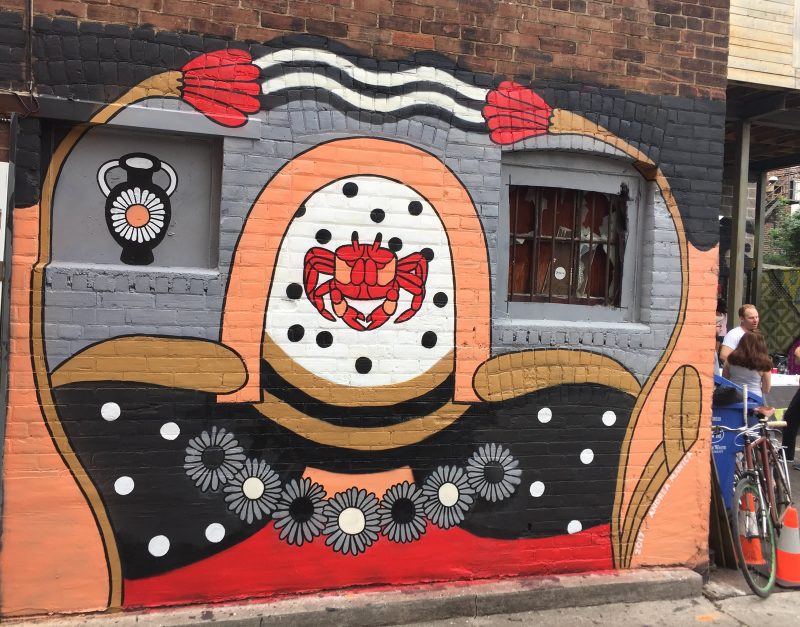 Here is her mural after someone splashed paint on it. Apparently, a women at the even thought that Andrea has been reading her mind and wasn't pleased to see this artwork. The area has a hospital for mental health issues.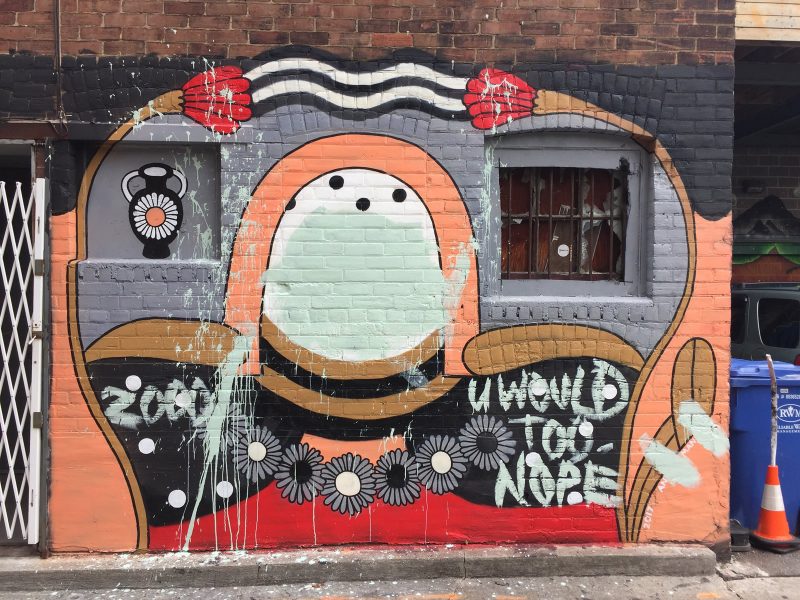 Its unfortunate that someone would do this to someone's artwork whatever the reason may be.
Some of the artists that talked to are reluctant to do work in public because of this type of thing. I hope Andrea repaired this mural, its very beautiful. Not sure why that person thought this of all the murals in this laneway but its the only one that had this paint on it
Toronto Street Art Graffiti found at this location: