Wall Mural Graffiti with Poem by Rob Kittredge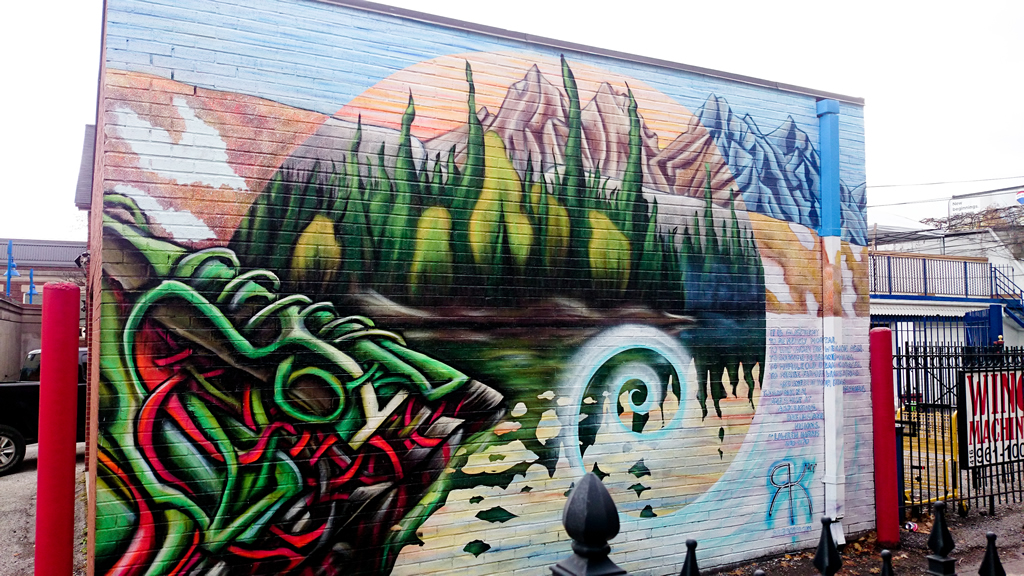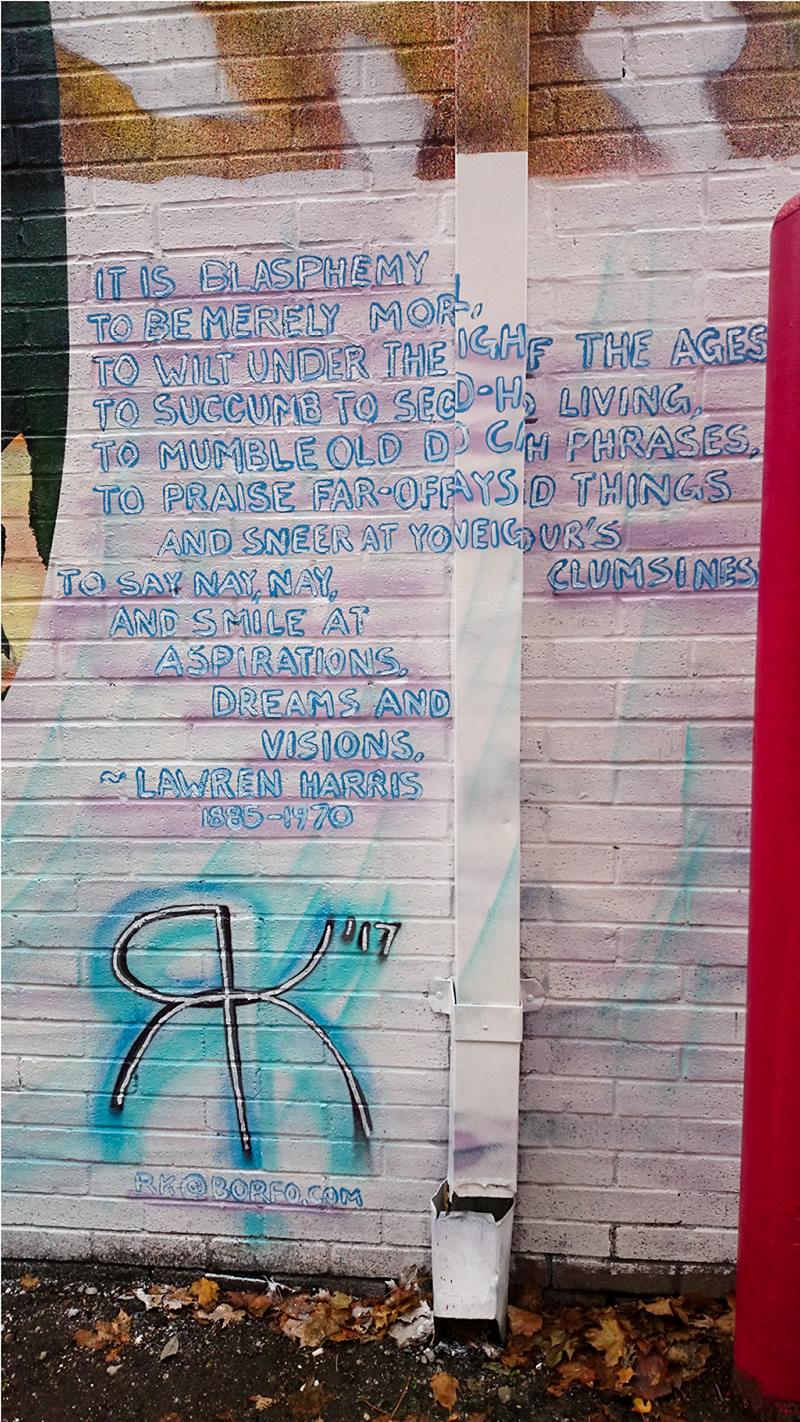 🎨 Rob Kittredge 🎨
Blasphemy
It is blasphemy
To be merely mortal
To wilt under the weight of the ages,
To succumb to second-hand living.
To mumble old dead catch phrases,
To praise far off ways and things and sneer at your neighbour's clumsiness,
To say nay, nay and smile at aspirations, dreams and visions,
Lawren Harris 1885 – 1970
Found this mural back on November 19th next to a Wing Machine ! 🍗 I had to walk up on someone's front steps to get this in frame (sorry about that). You can see the gate in the shot.
I never read that poem that is written on the right hand side at the time. I read it from my picture. The artist even wrote all around that drain pipe. Its by Lawren Harris who "is best known as a member of the Group of Seven who pioneered a distinctly Canadian painting style in the early twentieth century" according to WIKI.
This mural is obviously influenced by that artist.. who again according to Wiki his "works became more abstract and simplified, especially his stark landscapes of the Canadian north ".
His paintings sell in the millions now.. "On November 23, 2016, Mountain Forms sold for $11.2 million"
Just thought I'd share…
Toronto Street Art & Graffiti Found Here:
Wall Mural By Gabriel Kizmet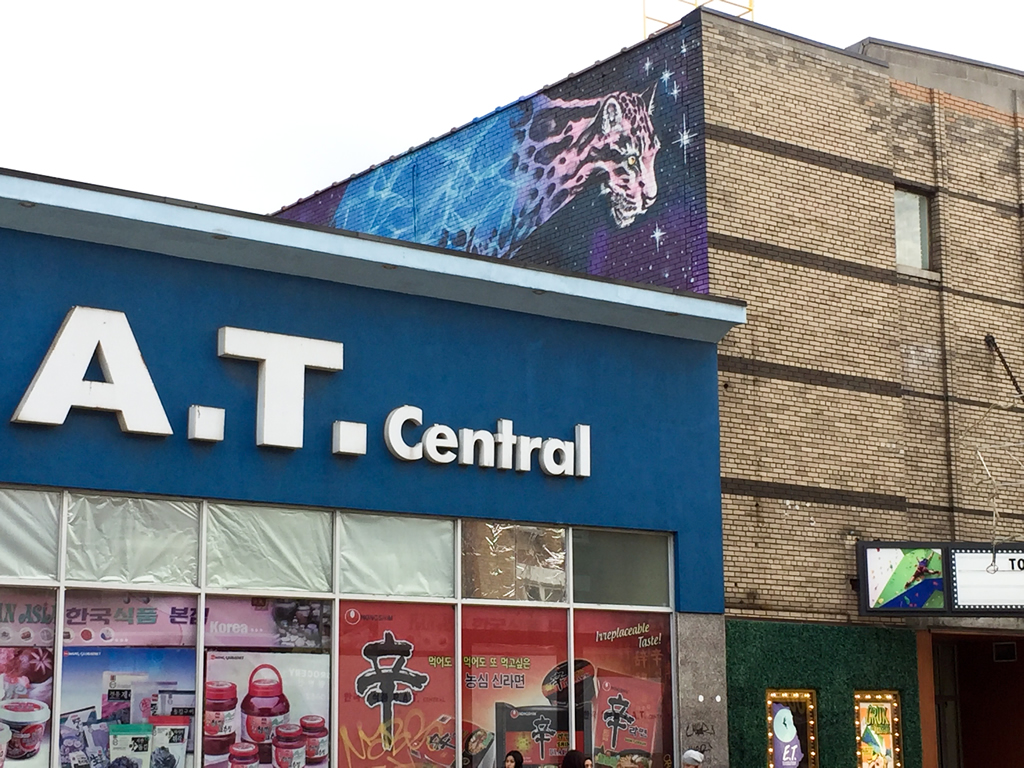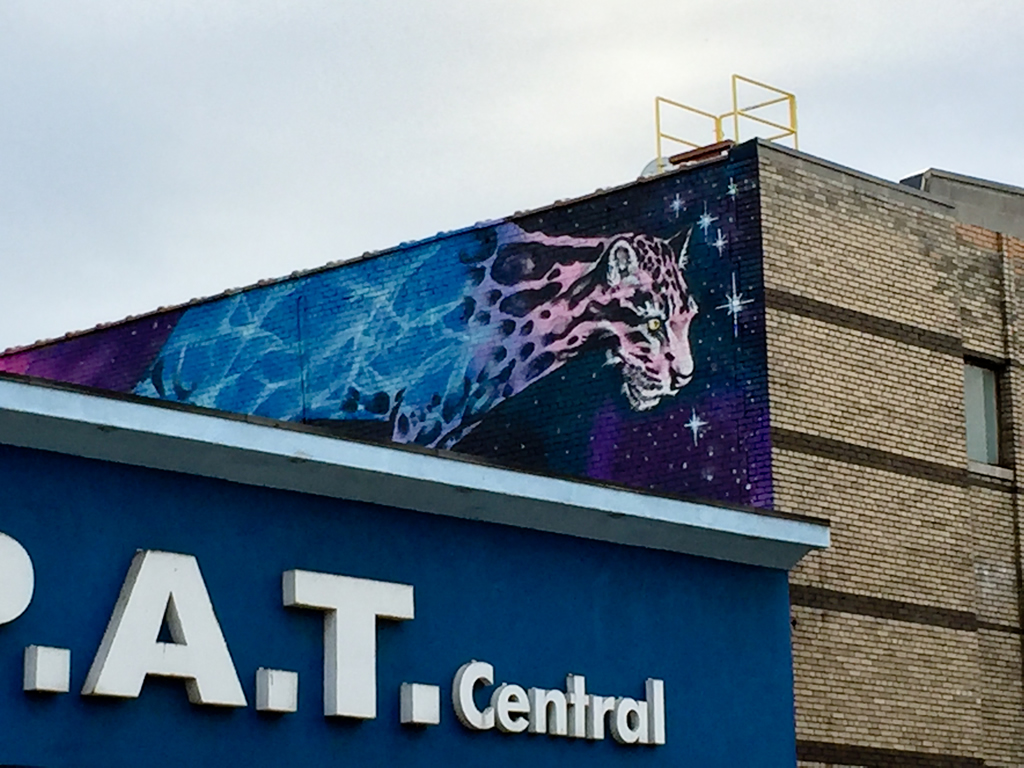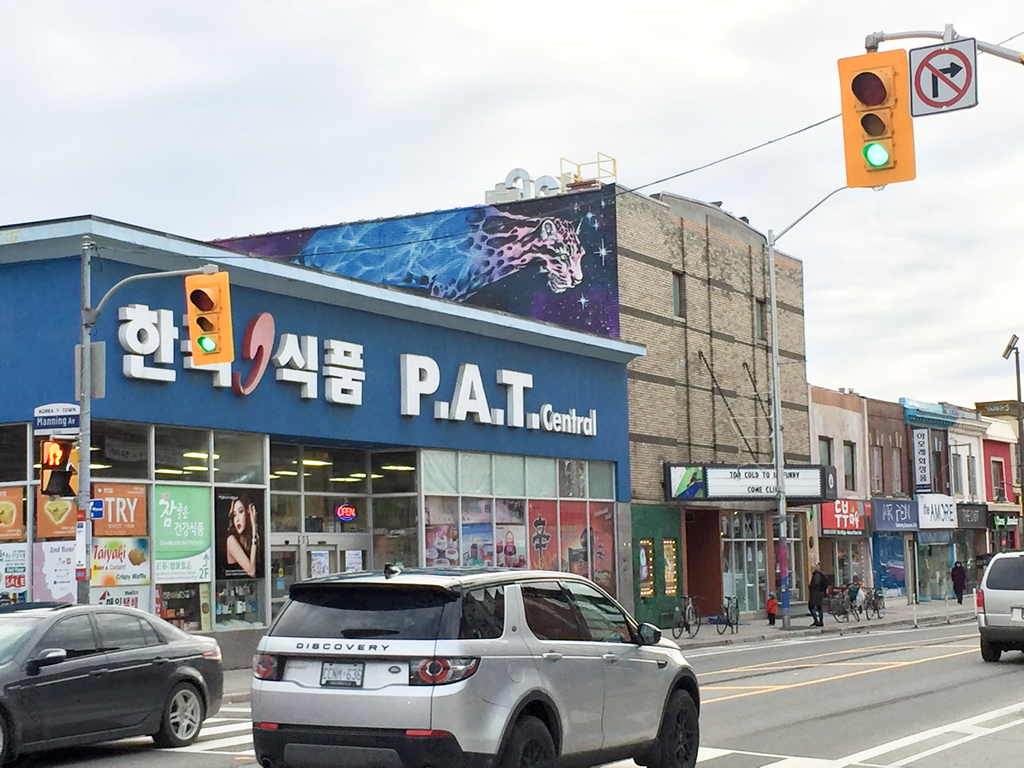 🎨 by @kizmet32 😎 🐱
Mural that Kizmet32 did back in December for @climbbasecamp which is one of those wall climbing gyms.
I think its a cheetah.. he's got better pictures of this one his own account..I couldn't get the best pictures of this from street view… I figured the best way was to make a collage.
Toronto Street Art & Graffiti Found Here:
Olympic Graffiti Mural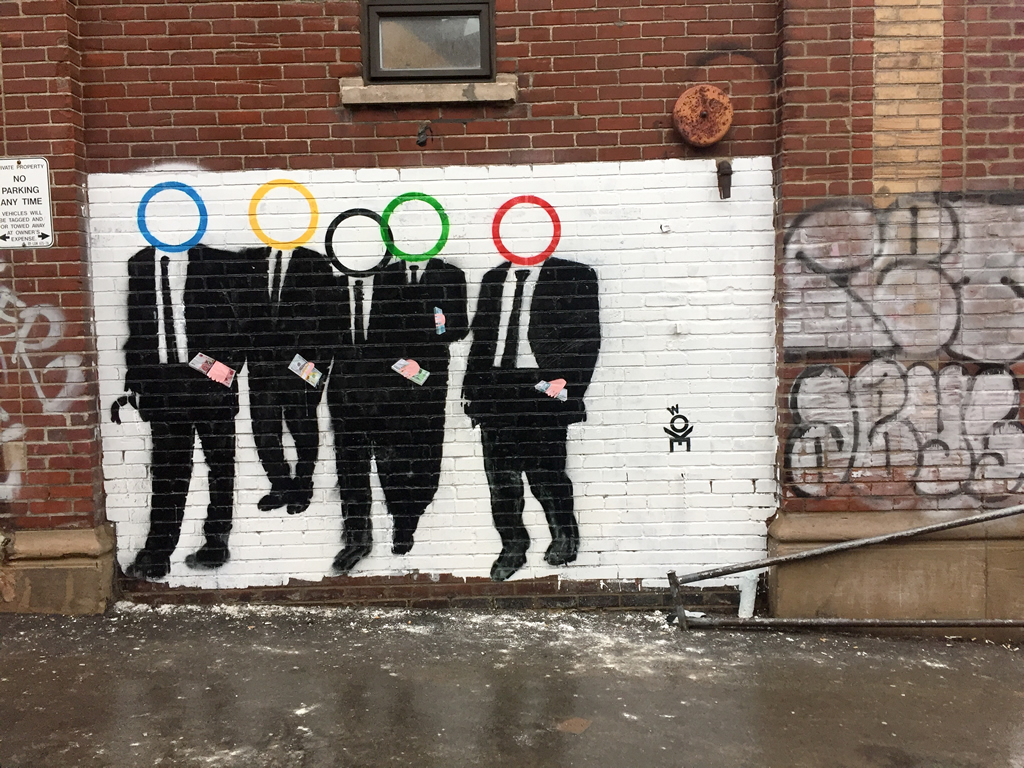 🎨🎨 ◯‍◯‍◯‍◯‍◯ by Woke 🕴️🕴️🕴️🕴️🕴️ 💷💶💴💵💸
Found that on the weekend.. pretty sure its a political themed mural !
I just realized that I haven't watched any of the Olympics at all !
I was going to watch the closing ceremonies.. and I 'woke' up to find they are closed !
Toronto Street Art & Graffiti Found Here:
Live Painting by Margaret Cresswell
🎨 by Margaret Cresswell aka @muralsbymarg 🎨
A quick shout out to Marg and a big thank you post !
She saw the pictures of my broken ankle on Instagram and she felt empathy for me as she; unfortunately had a similar experience herself a few years back- . I can't believe how many people have had something like this happen to them.
Anyway… she was so kind and she offered me tickets to the @artistprojectto where she and her husband Dave Bagley @bagmandala were showing their art ! I got to meet her & her husband – plus, I got to check out her amazing paintings as well ! I've only seen her streetart before this weekend.
She was a contestant in something that I honestly hadn't heard of before. Art Battle @artbattle (@artbattletoronto). Artists have 20 minutes to paint a painting and then the audience votes on the one that they like the best. I only stayed around for the first round — (my ankle wasn't cooperating that night).
This is a quick timelapse of her working on her painting for the competition. It was hard to get the best vantage point because the audience walks around in a counter clockwise formation to see all of the 8 artists while they work. You can see her final painting on the easel.
I also got to see her in her booth.. that is her and another artist Bareket @bkez posing in front of her paintings. Hopefully, they will work on a project together later this year.
I added the mural that she did of the pandas 🐼 that I posted a couple of weeks ago. And the final shot is the mural that she did back September for a project that @missladyoops organized. The 🎨 swirls next to hers are by @flipsbsc !
She's really nice and a very talented artist ! I can't thank her enough.. check out her account !
Toronto Street Art & Graffiti Found Here: