Last Friday… I checked out the new Glow in Dark murals that Tourism Toronto @seetorontonow have been working on… I've seen them during the day.. but I wanted to "see" them actually glow in the dark. That's what this is….
I stitched together the footage that I had of the artists working on the murals with the 'night vision' capture right after.. I didn't get the best night time shots on my cellphone.. but you get the idea..
Glow in the Dark Mural by Uber5000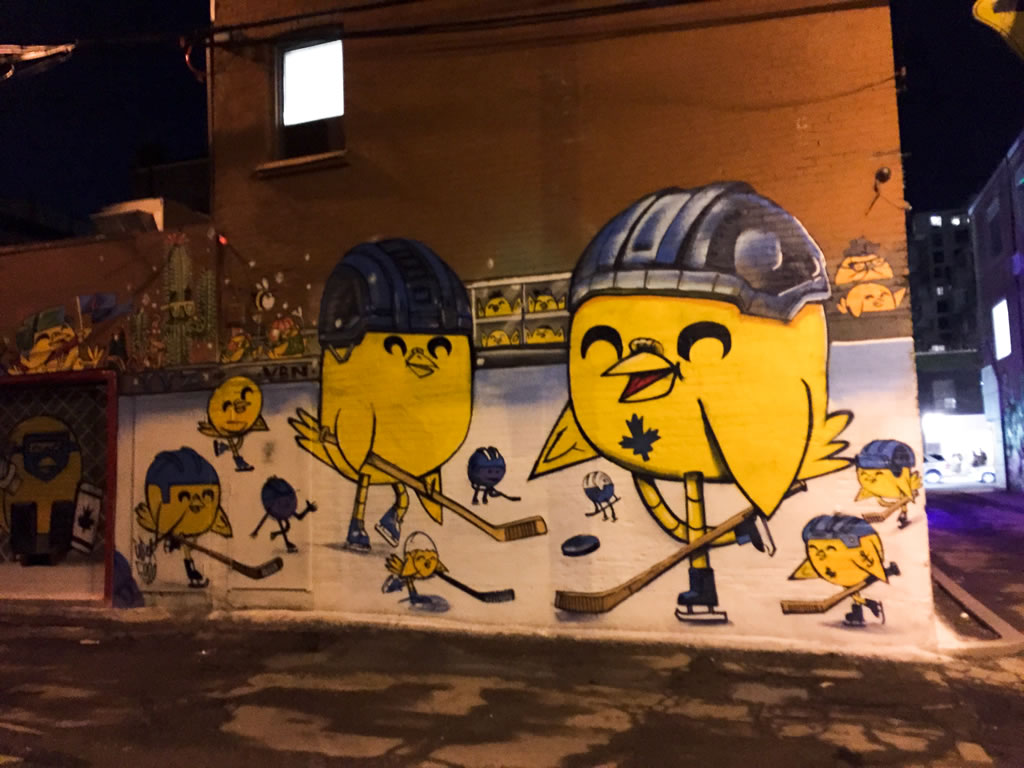 🎨 by @uber5000
This says "Ice" and then the letters Toronto.. Lots of people were taking selfies in front of this and I couldn't get any without people posing in front of that wall. Its kinda funny watching couples taking each of each other. This is another mural to the left of the glow in the dark mural by Uber5000
Toronto Street Art Graffiti Mural Found Here:
Glow in the Dark Mural by Young Jarus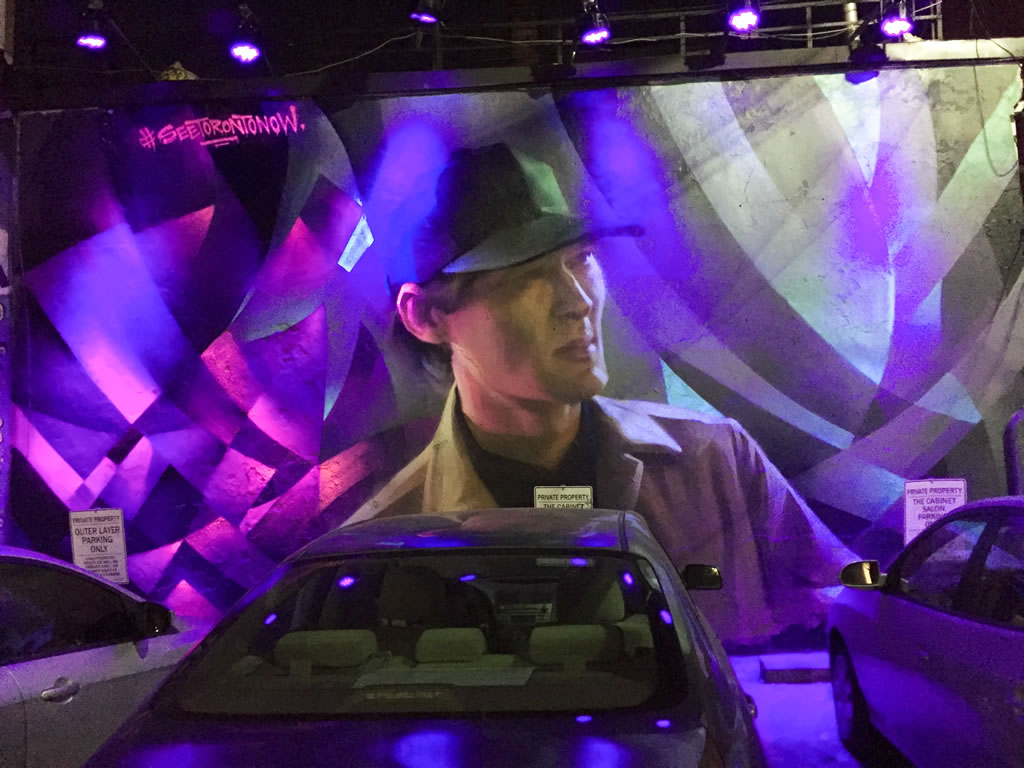 🎨 by @youngjarus
There were cars parked in front of this mural by Young Jarus when I went by… so this is as good as I could get for this mural.
Toronto Street Art Graffiti Mural Found Here:
Glow in the Dark Mural by Ben Johnston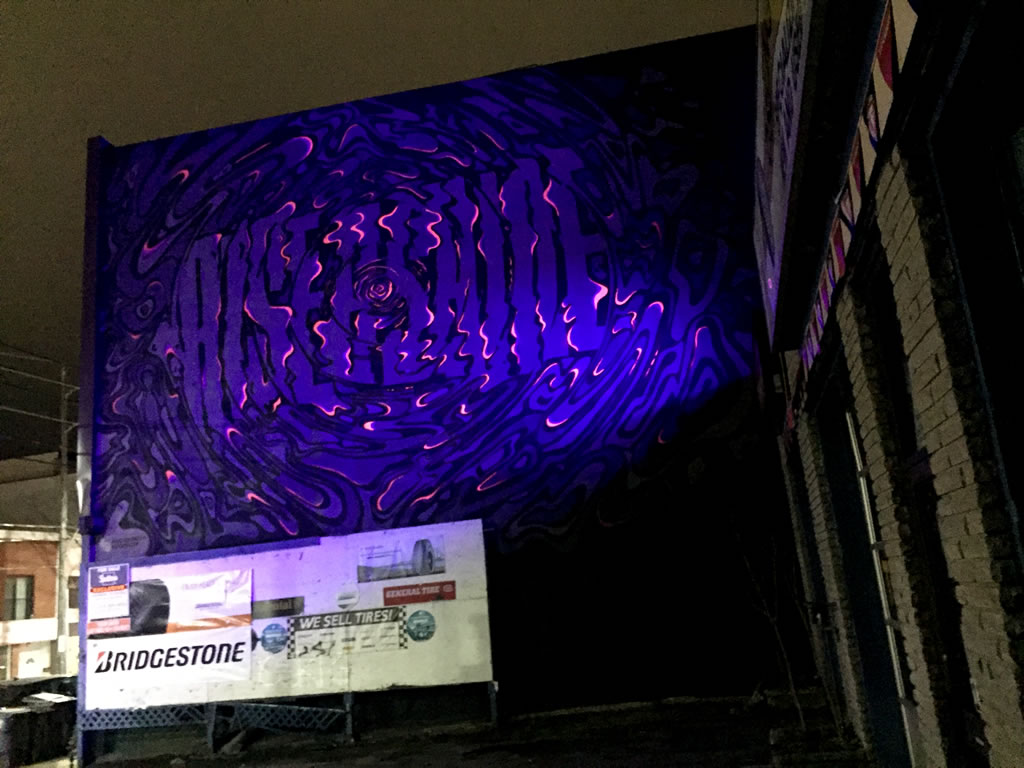 🎨 by @benjohnstondesign
I didn't get to see Ben Johnston working on his wall … but I managed to see him on the lift when he was doing a few still shots for the production team.
Toronto Street Art Graffiti Mural Found Here:
Kevin Courtney @kc.productions was the official videographer for this project.. and I got to meet him as well… Check out his account.. he's got way better pictures of this than I do.. he did some timelapse of this 2.. which should be really amazing.
They haven't revealed all the details of this project yet.. but the bits that I have understood… is that its to celebrate that Graffiti Alley is the top destination in the city. One of the bloggers who took over the Instagram account…. she also said that this is the first time that this Glow in the Dark paint has been used in Canada.
I'm guessing that they will reveal the details about this project soon.. it they haven't already ! Maybe Drake will swing by ? lol…
Graffiti Alley isn't really about Graffiti anymore.. its all about the Art !