Laneway Project Alley Street Arts Murals
I checked out a couple of alleys that have been beautified by the "Laneway Project'. They are creating street art in …. as you probably guessed.. laneways. Laneways are underutilized in Toronto and this non-for-profit is making them more attractive with street art.
This is what I found on their website:
Our work falls into 3 streams:

We work in partnership with the development and design community to improve and activate laneways.

Work with municipalities and other stakeholders to create laneway friendly policies and procedures.

We develop resources and host events to inspire and support residents, community groups, businesses and other stakeholders in improving and making better use of laneways.

Laneway Project
Victor Fraser Sidewalk Art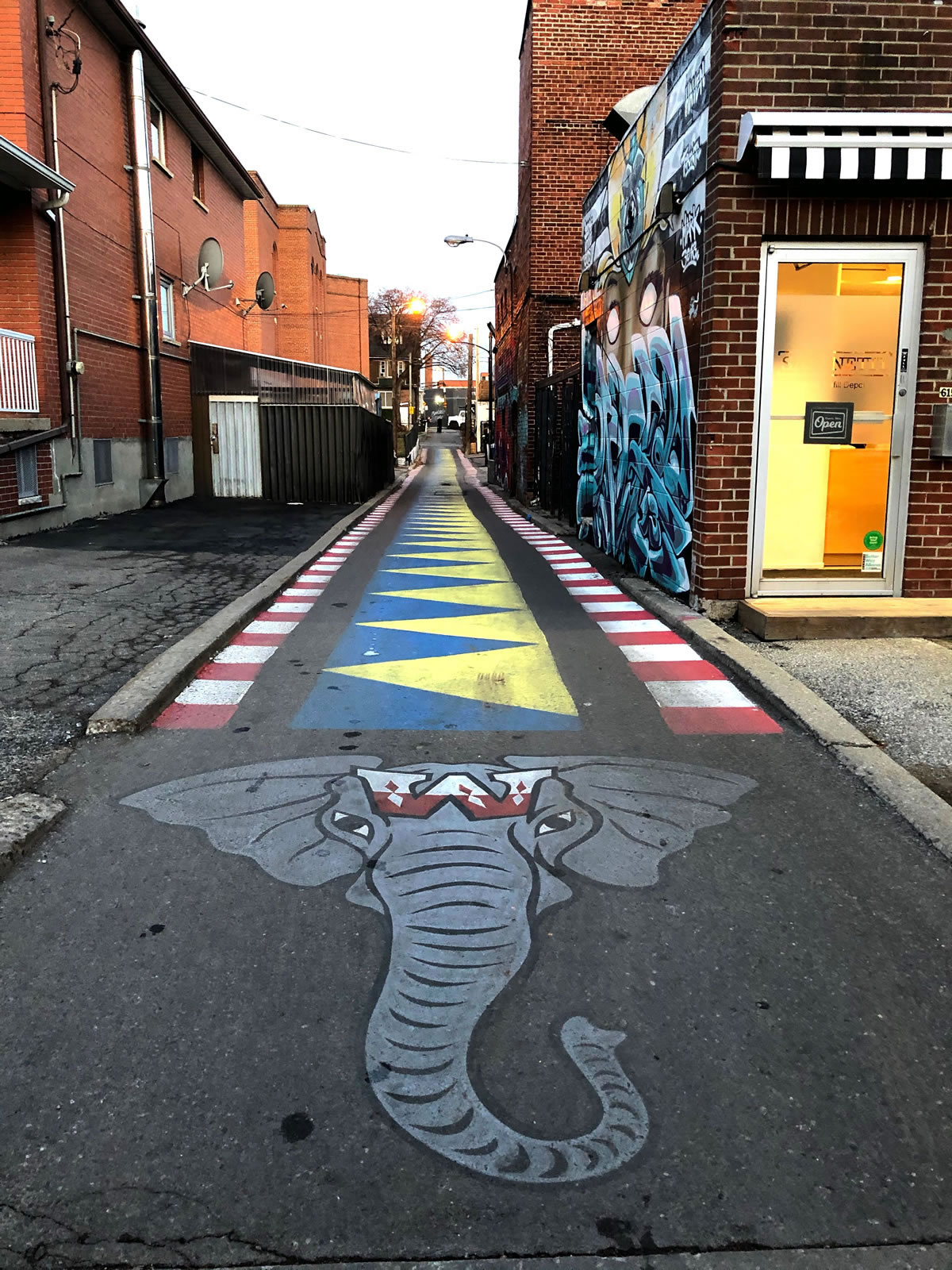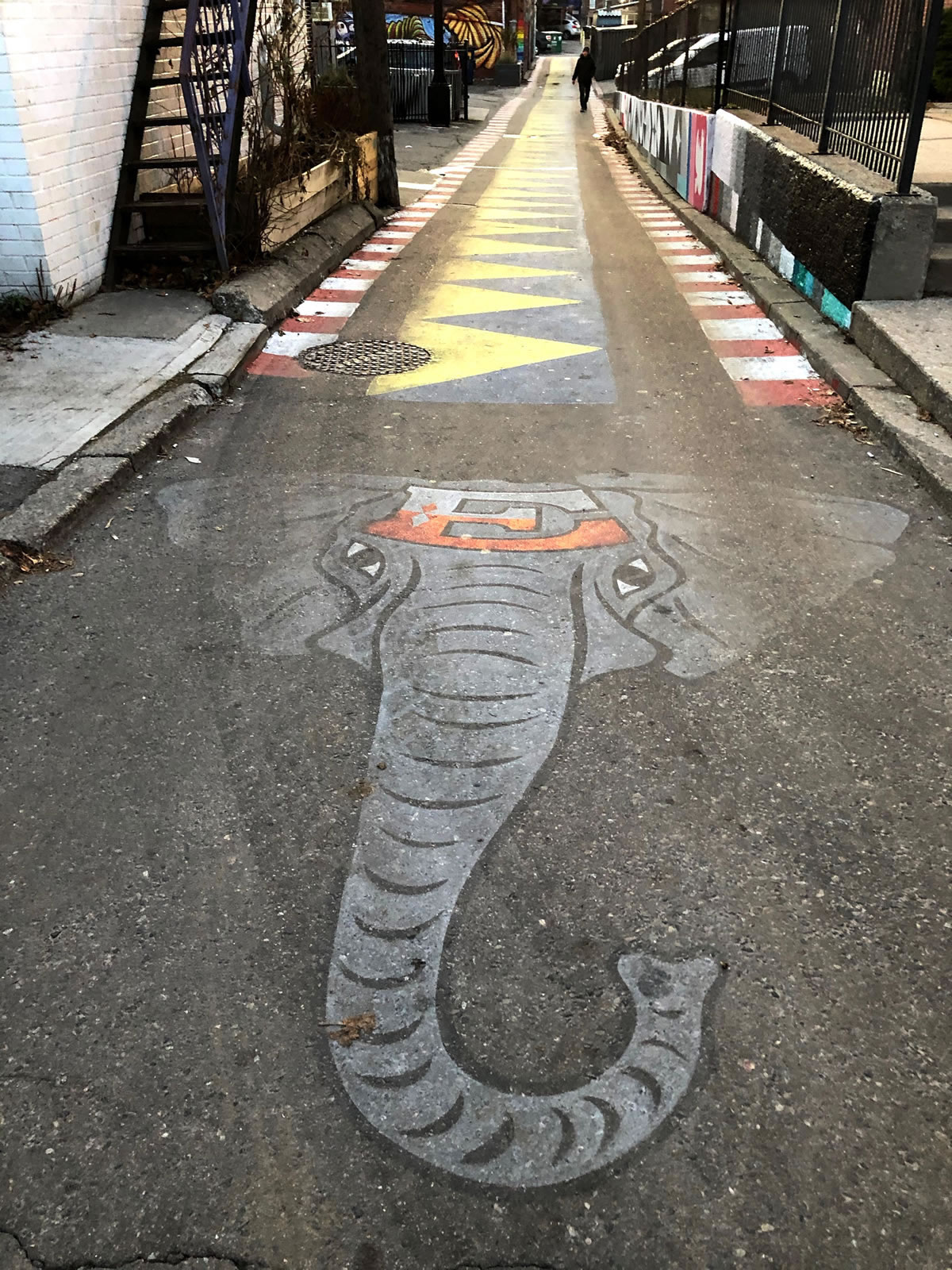 @whatsvictorupto 🐘 for @lanewayproject
Says on the official Laneway Project account that there used to be a circus nearby. They say that the elephants would be led down this street in a parade. "This new road mural is an homage to the area's 🐘 history."
Peru143 Street Art Mural
Peru143 did a small but long piece along the same alley.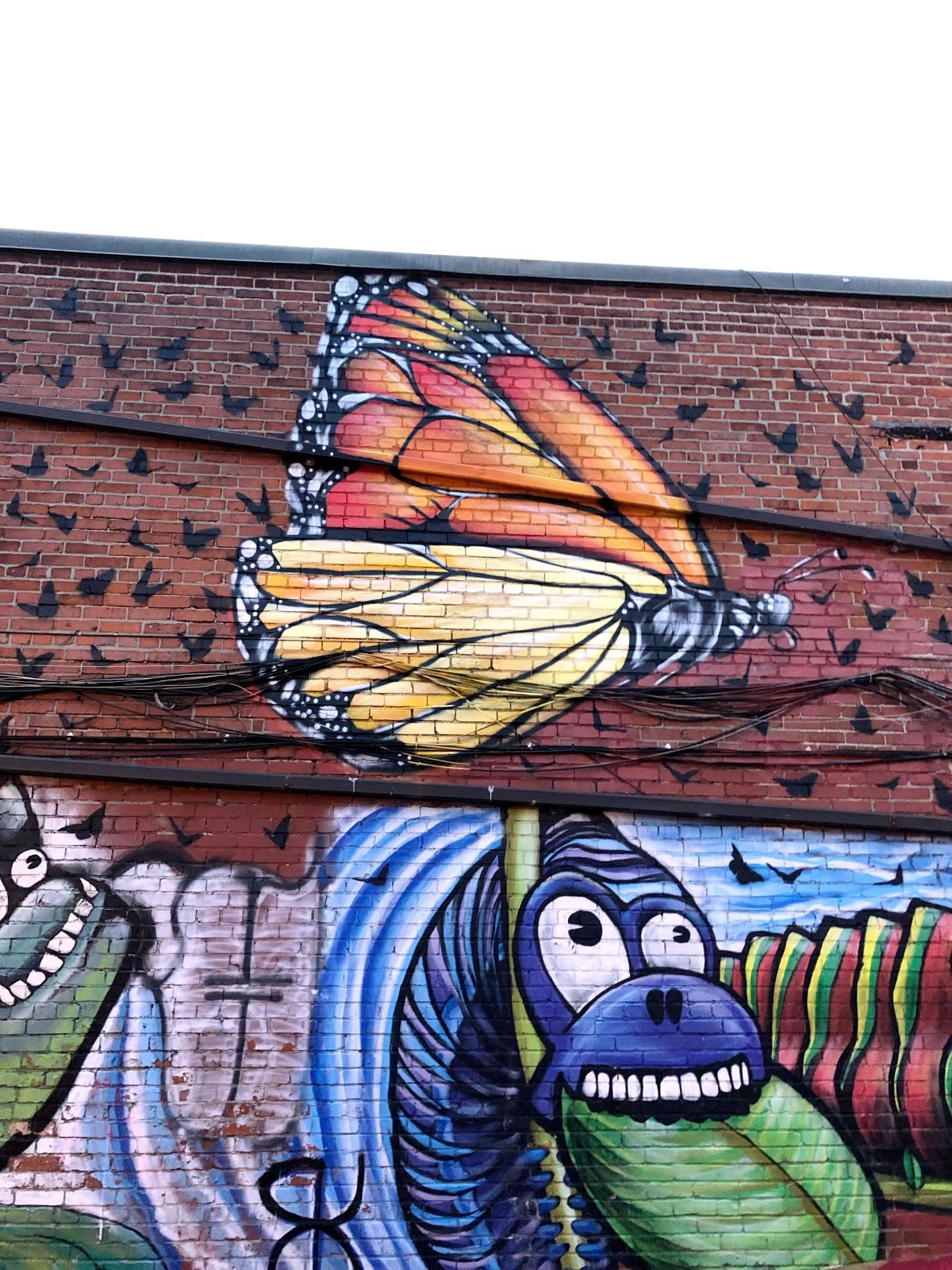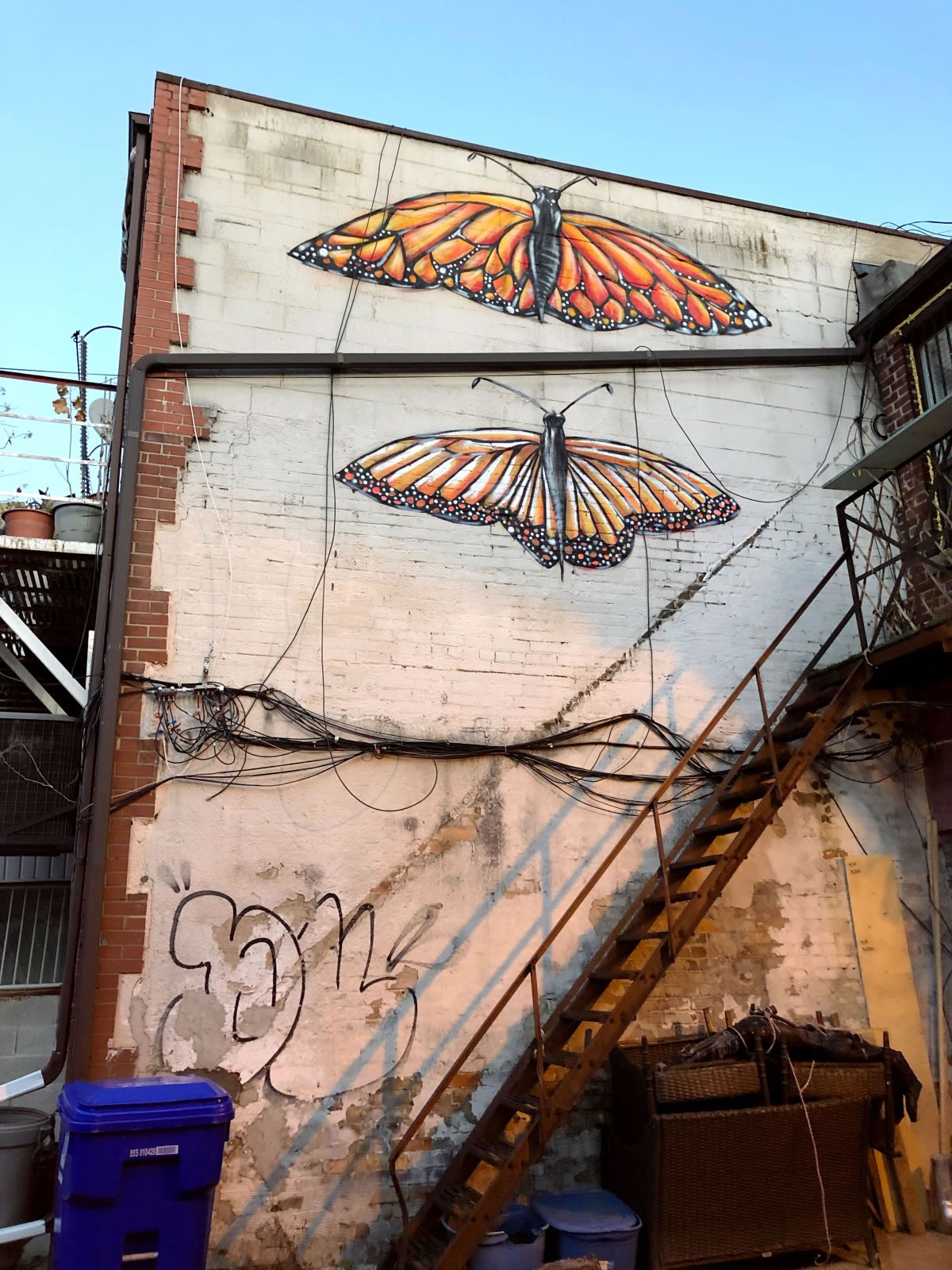 As well as that — there was some more art with butterflies and a caterpillar. I believe both of these were here before so they weren't for the Laneway Project. I remember seeing them a couple of years ago – I will have to check my photo archives.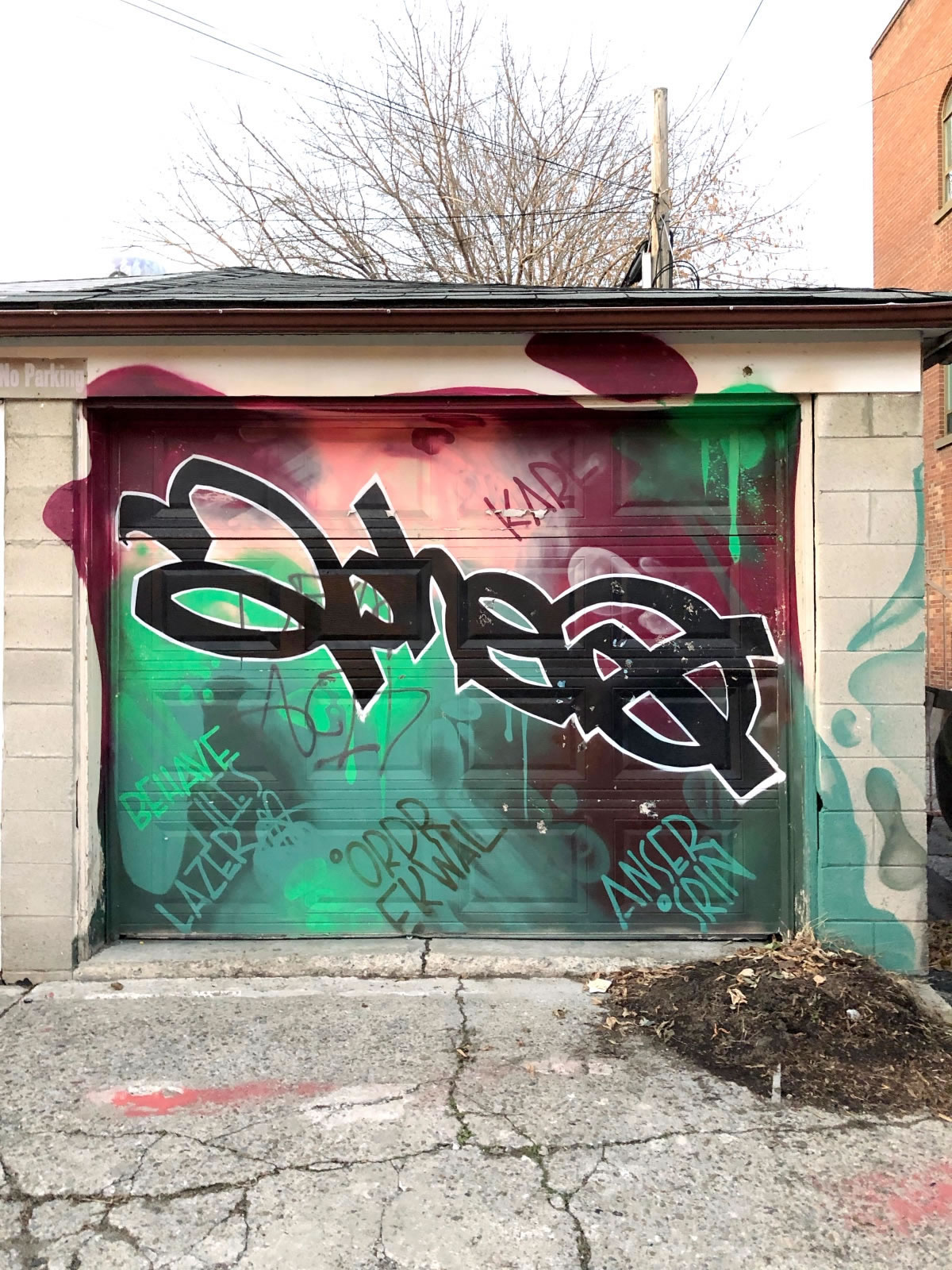 This garage door mural was there from before but I do not know the artist.
Toronto Street Art Graffiti Found Here:
Kayla Buium (Milkbox) Mural
This is another street art mural organized by 'Laneway Project' and it is on the side of a co-op. Friday marked another Global Climate Strike.. and this mural was to help bring awareness about climate change.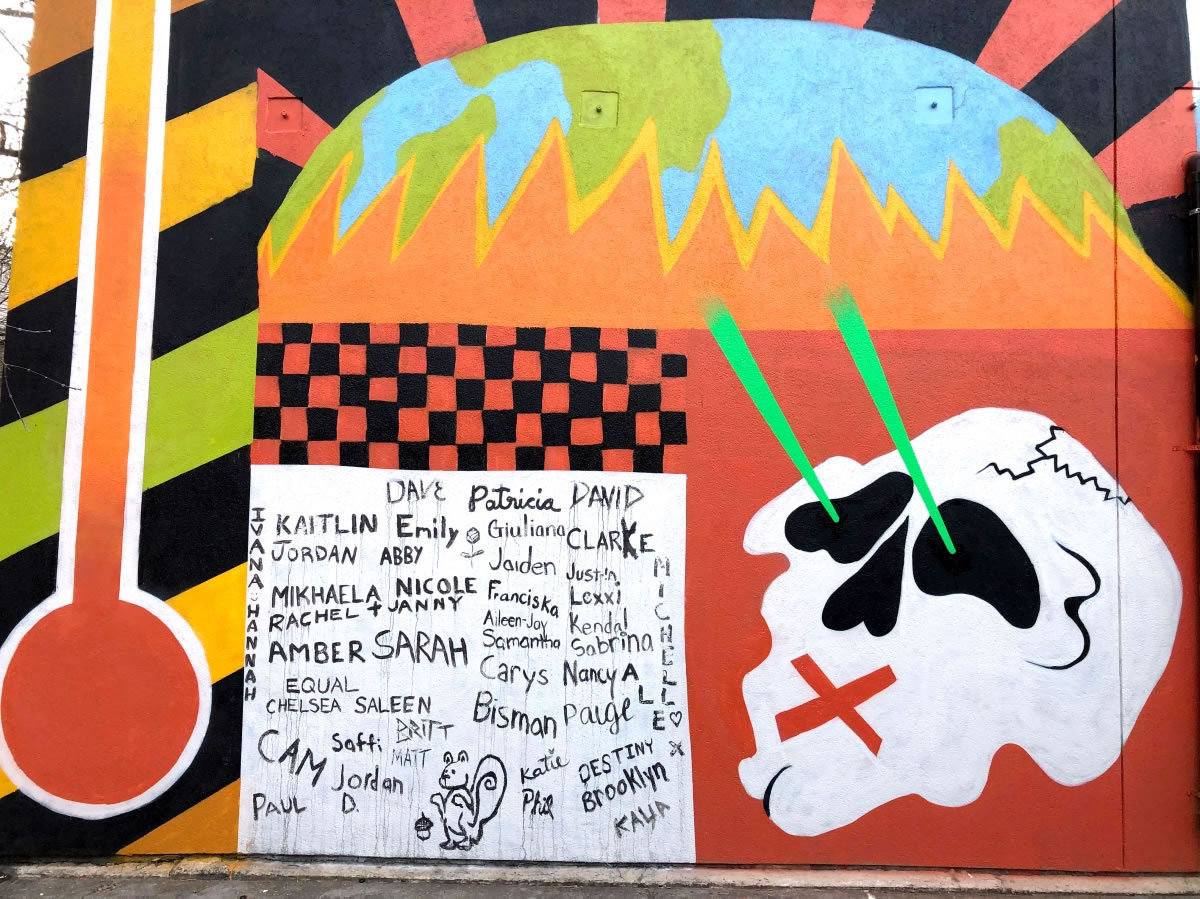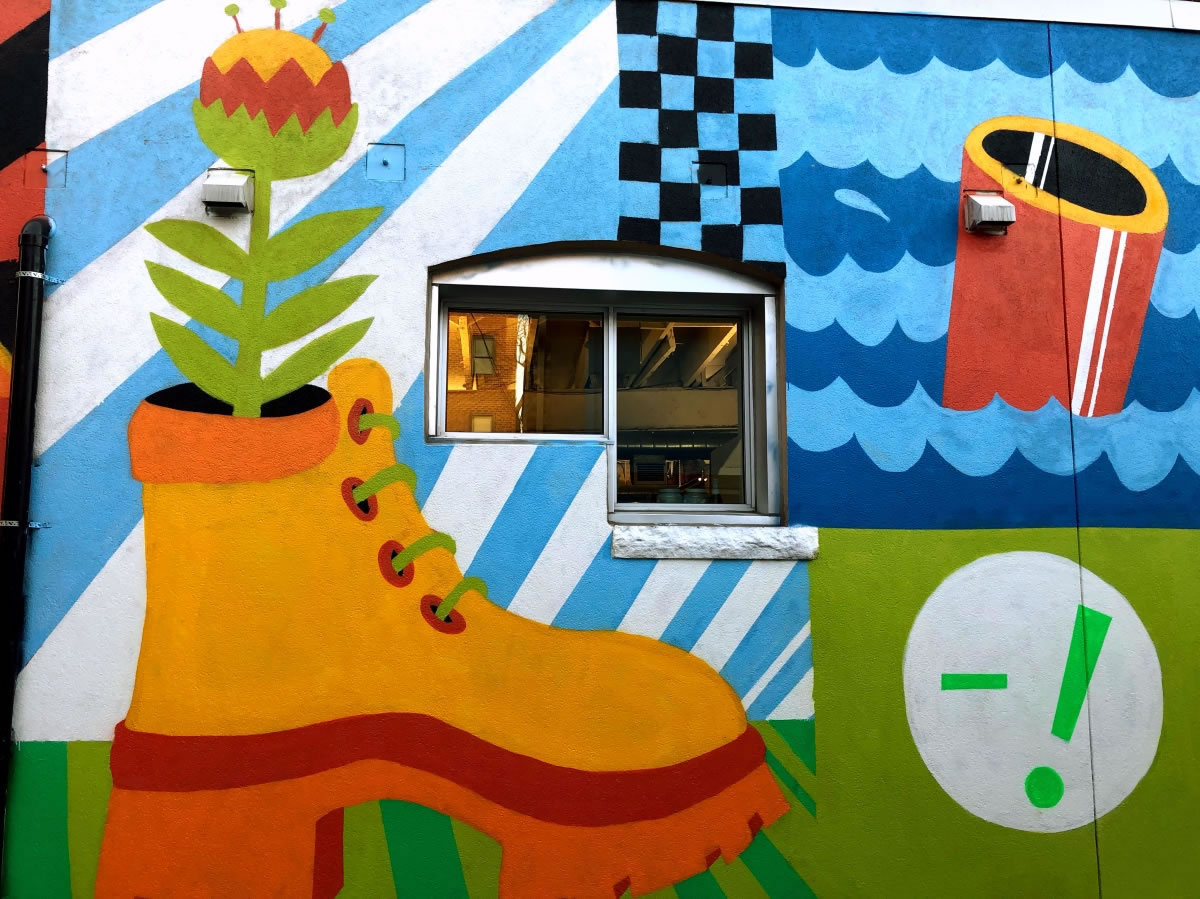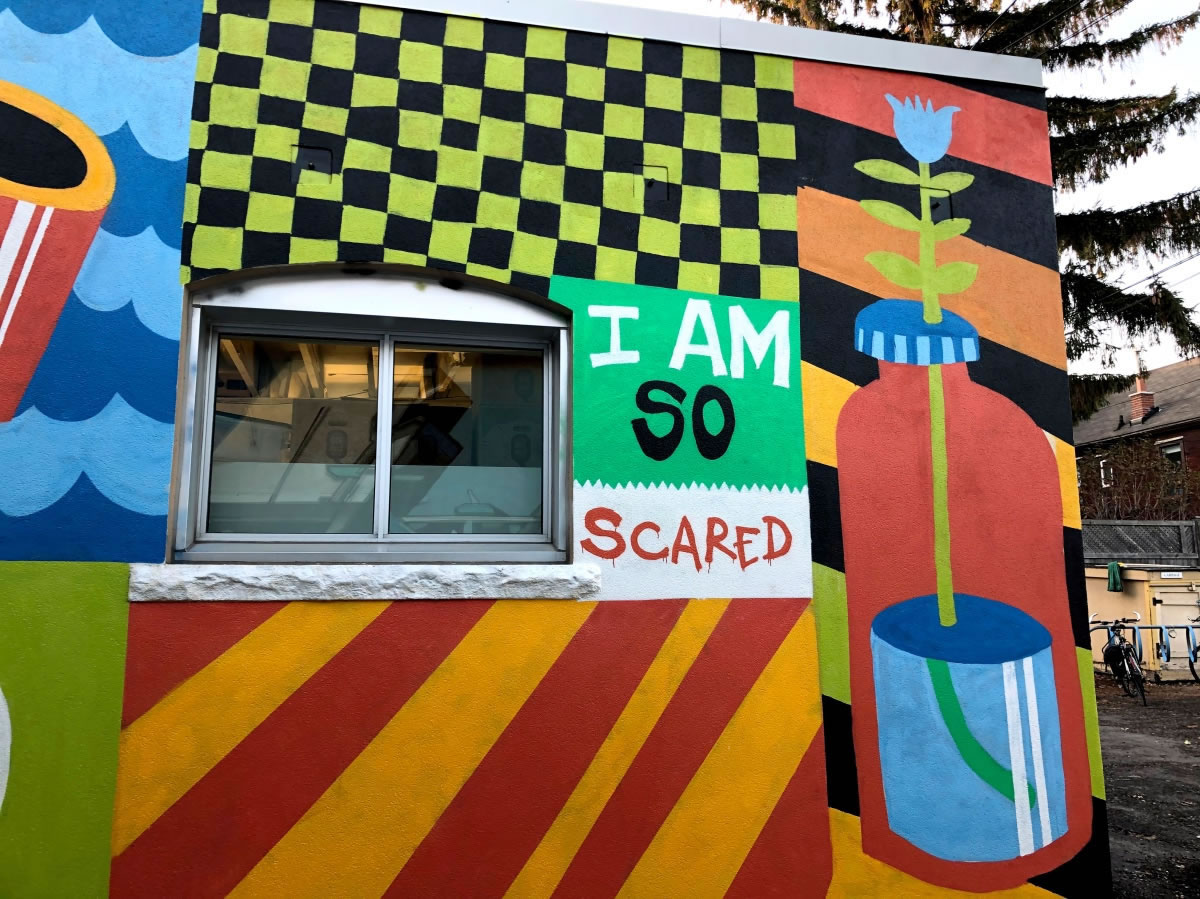 So this happened today…. our east wall got a beautiful mural painted on it by the talented @addictedtomilkbox as part of the #evergreenproject climate change engagement campaign led by musician @scotthelman. Check out the finished wall on Saturday!! We are so blessed to have been part of this project. Keep fighting the good fight Scott. You are making a difference and you're such an inspiration!

Big thanks to @lanewayproject for making it all come together and to all who endured the cold and rain to participate in the event. Your voices are being heard. 🌎🌍🌎

Karma Coop
Mediah Street Art Mural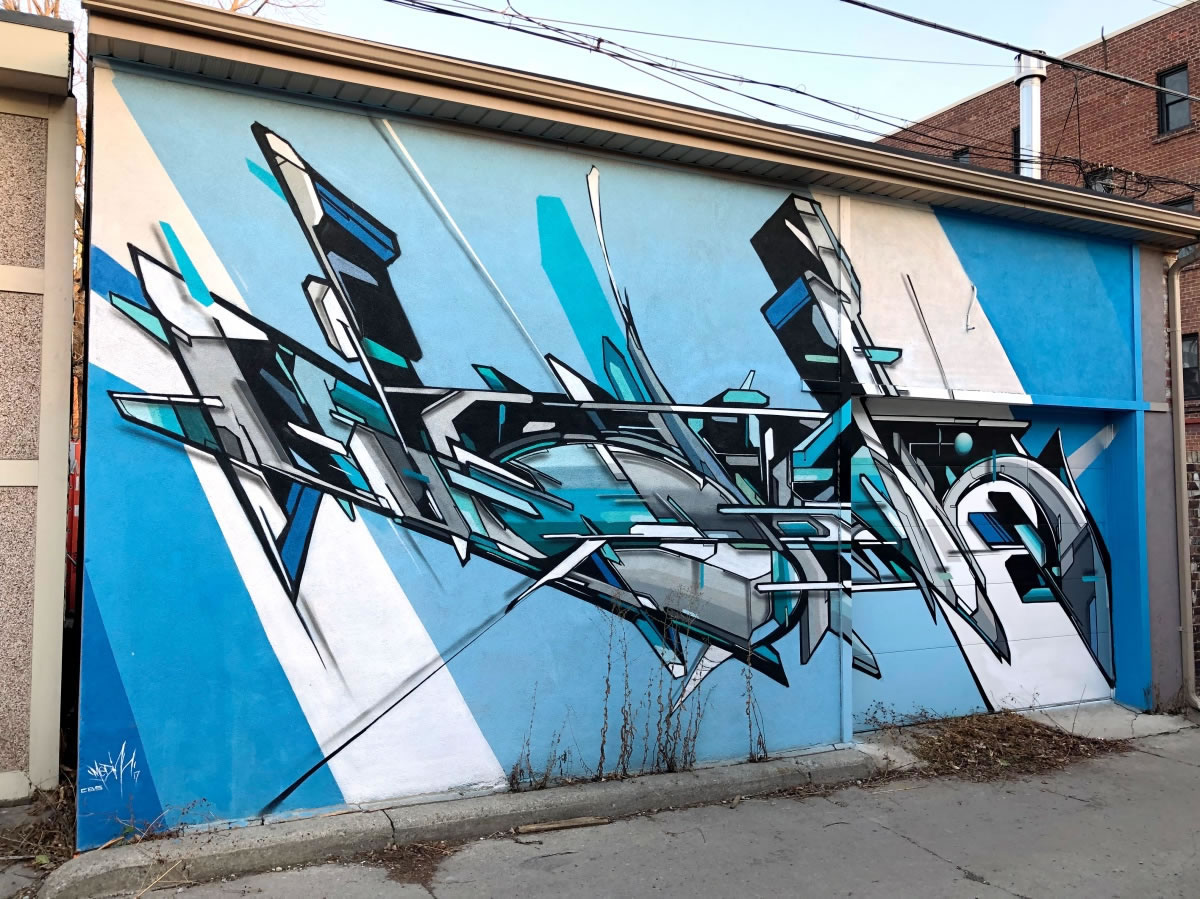 Finally, this mural by Mediah is right across from the climate change mural. He calls it 'LIQUA IK' and it was created by in 2017. FYI.. it has nothing to do with the Laneway Project.. but it is worth posting.
Toronto Street Art Graffiti Found Here: