"Love Me Till I'm Me Again" by Thrush Holmes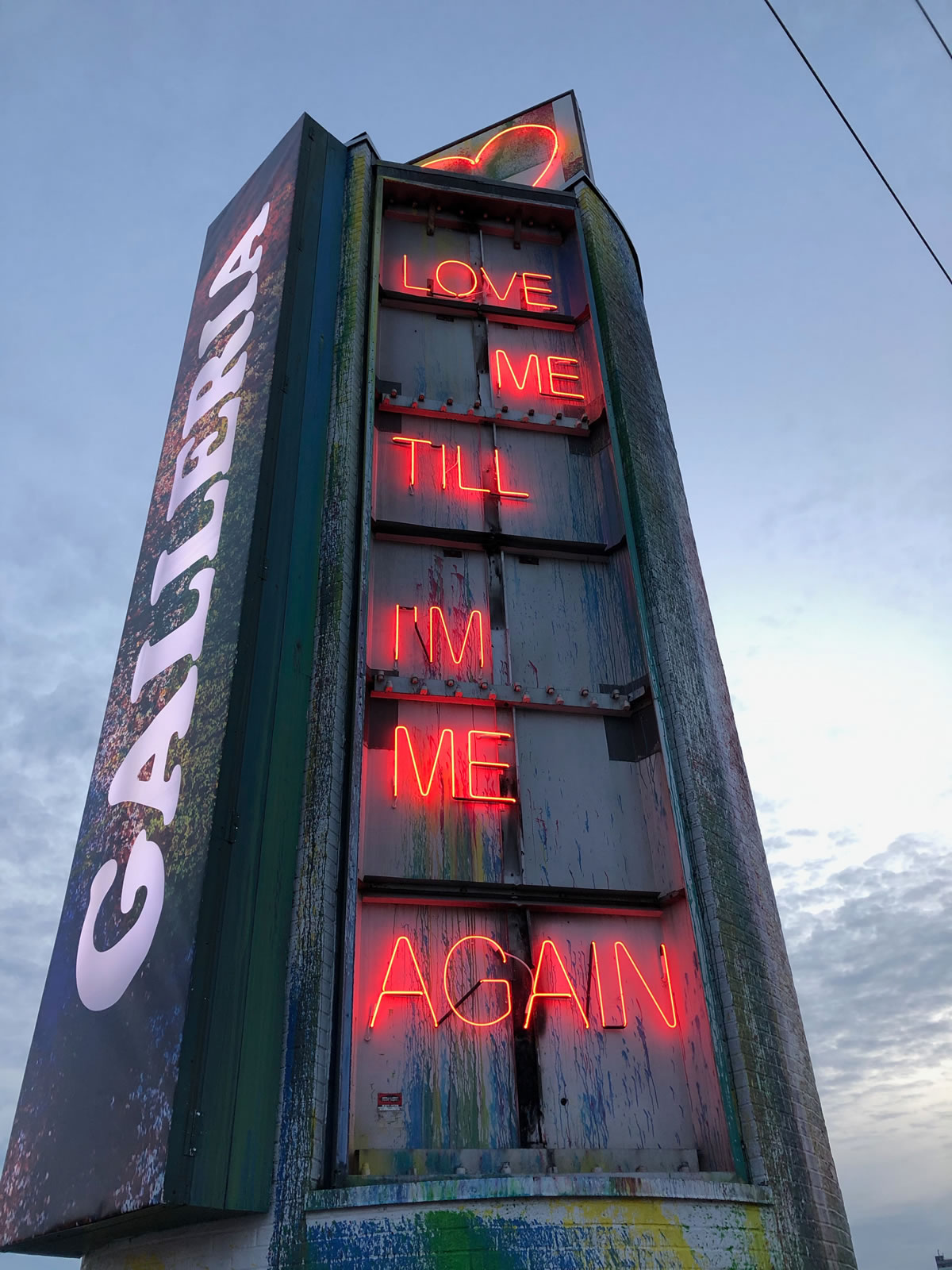 🎨 by TH @thrush_holmes
This was on the evening news on the weekend.. so I gotta post it now !
Some background first.. Galleria Mall was a strip mall that was opened in 1972. It had seen better days. Someone even put a photo book out called "Galleria: The Mall That Time Forgot".
I never have been inside to be honest and now they are tearing it down for another development that will take several years to build.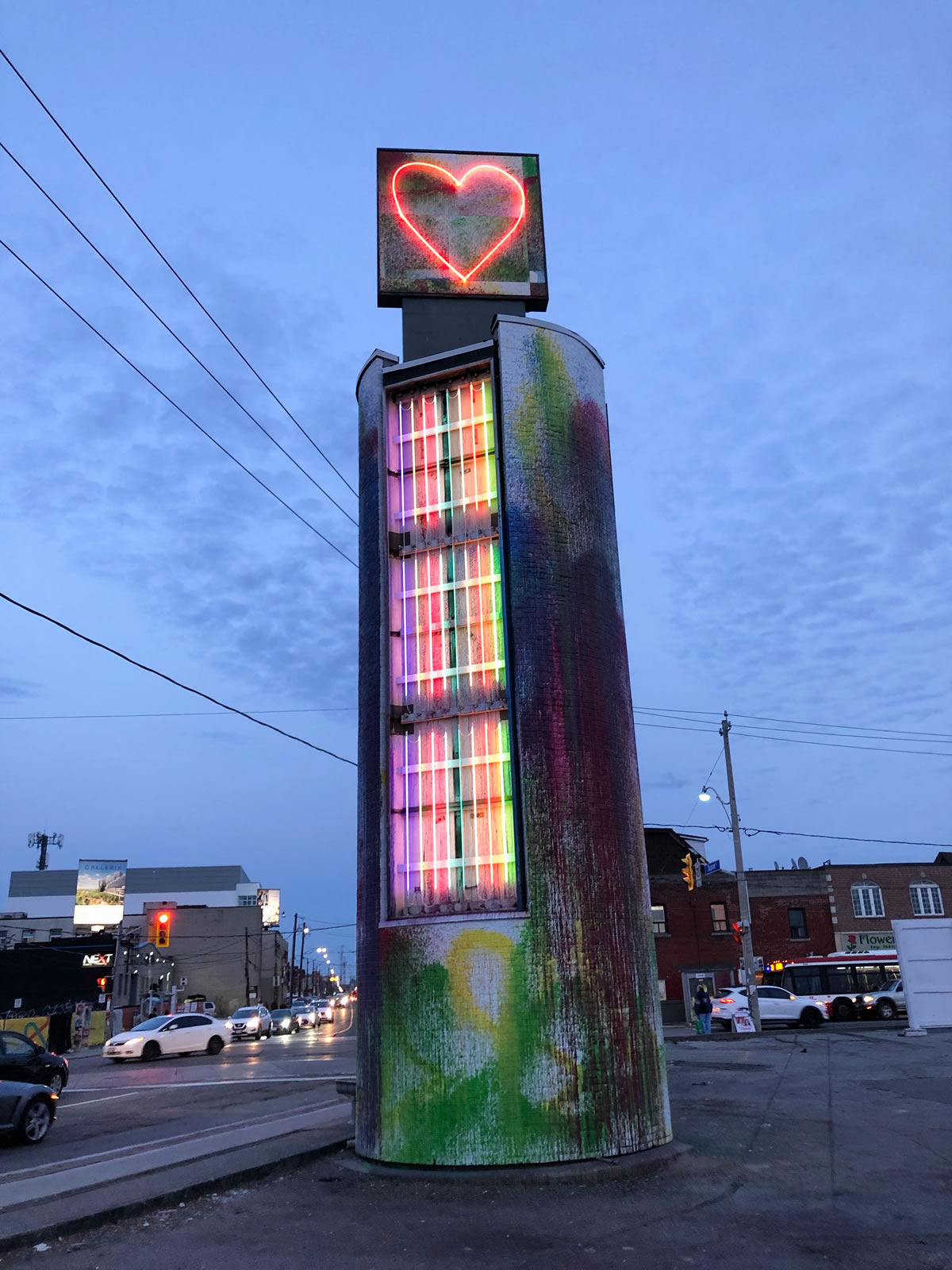 I've been by here a couple of times last month. People have been taking lots of pictures of this every time I go by. I got asked for change while I was taking photos and another time someone asked me what time the bus was coming. (No and I do not know..)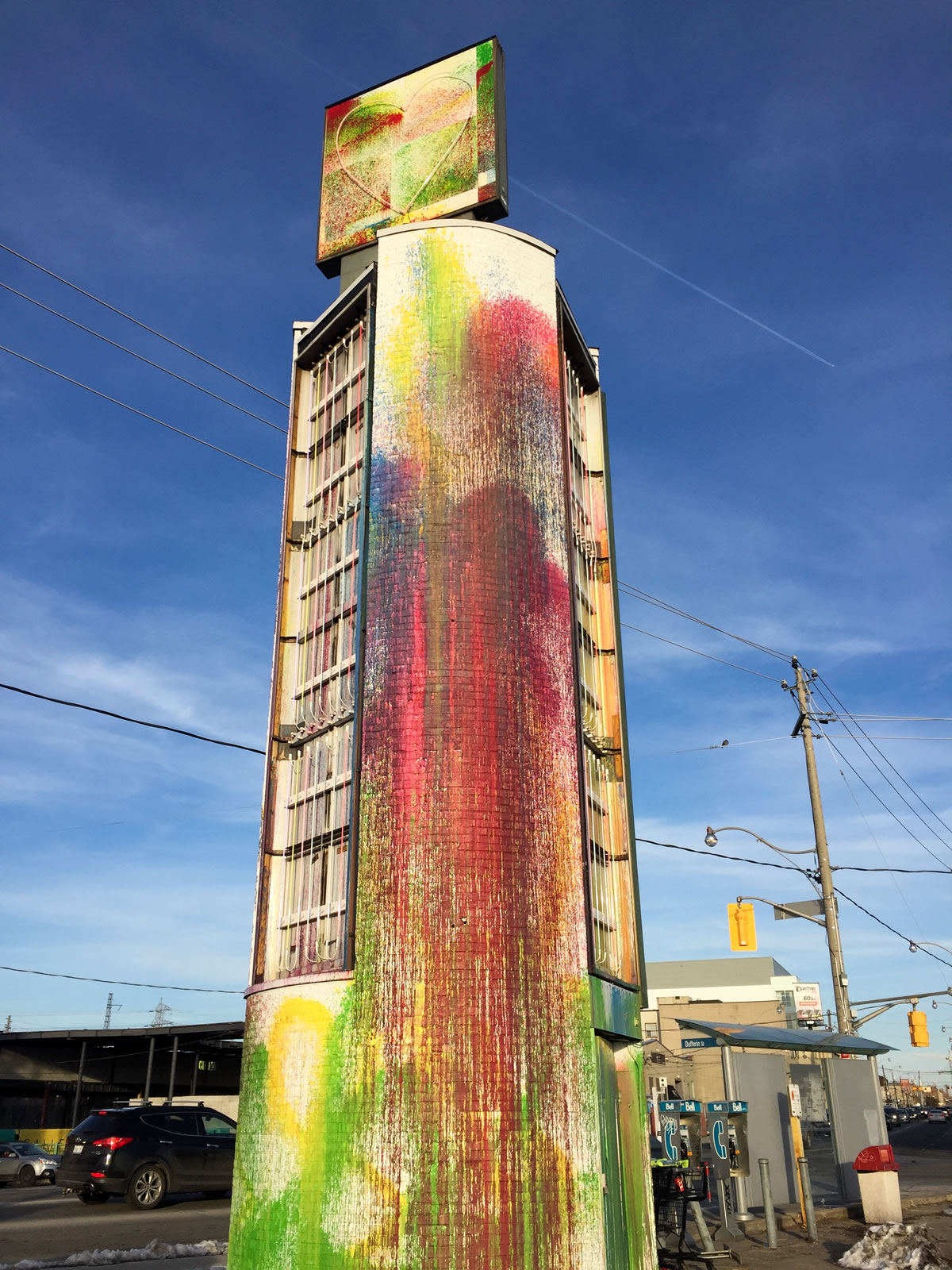 The developers had an artist reimagine this sign while the Mall goes through a transformation. It's pretty cool from different angles. As you can see it says.. "Love Me Till I'm Me Again" 🖤 Check out his IG.. he uses neon in a lot of his work.. !
ELAD Canada, which purchased the property in 2016, has now started the process of turning Galleria into a mixed-use mega development called "Galleria on the Park."

To celebrate the first phase of what's expected to become one of Toronto's largest master-planned communities, the firm tapped local artist Thrush Holmes to design some public art.

BlogTo
There is a photo that Thrust Holmes posted on Instagram in his studio. It's interesting to see that way he incorporates neon into his work.
"This piece pays homage to the Dupont West neighbourhood," said Holmes. "I've passed by this pylon sign countless times, so having the opportunity to contribute to my community's transformation through art is truly special."

Thrush Holmes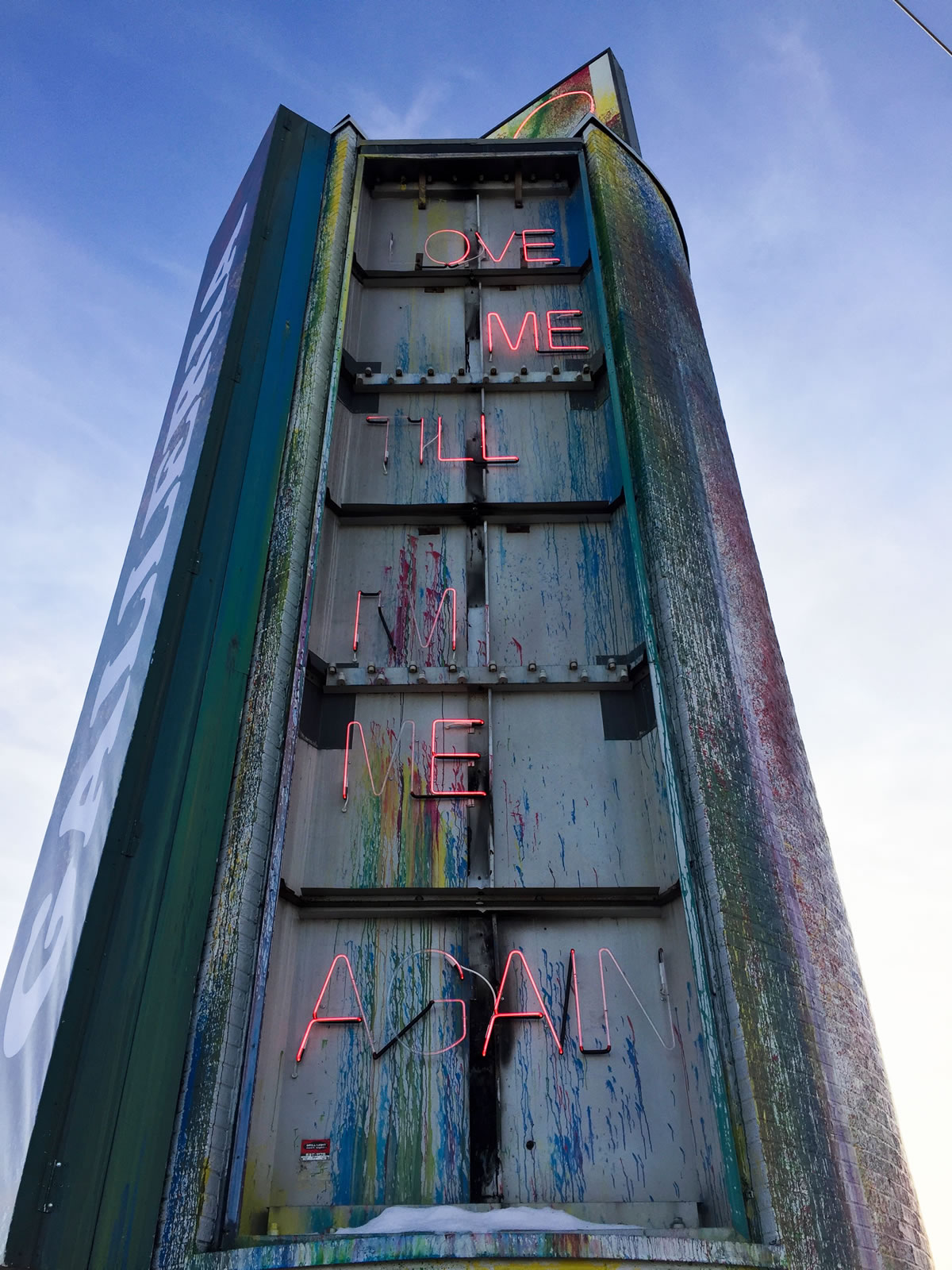 Toronto Street Art Graffiti Found Here: