Psyblimation Street Art
Here are some of the murals – mostly garage doors – that I have discovered by Psyblimation. He is an emerging street artist. 🎨 シ𝗣𝗦𝗬. @psyblimation 🐸
Purple Pikachu Garage Door Mural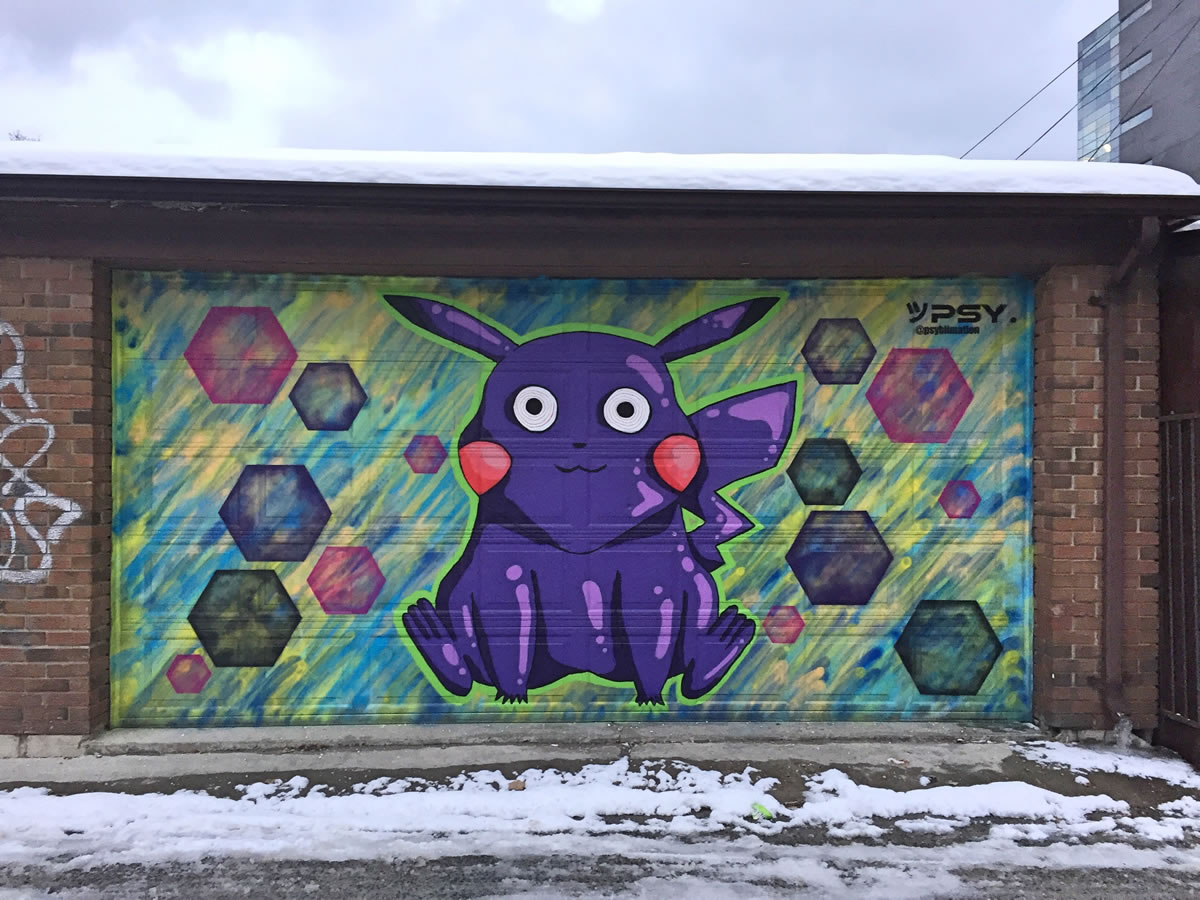 Finally got to meet this Psyblimation a month or so ago. I literally stumbled upon him while he was painthing this purple Pikachu. I popped back a few weeks ago to see the final result. He does some awesome artwork all over the city.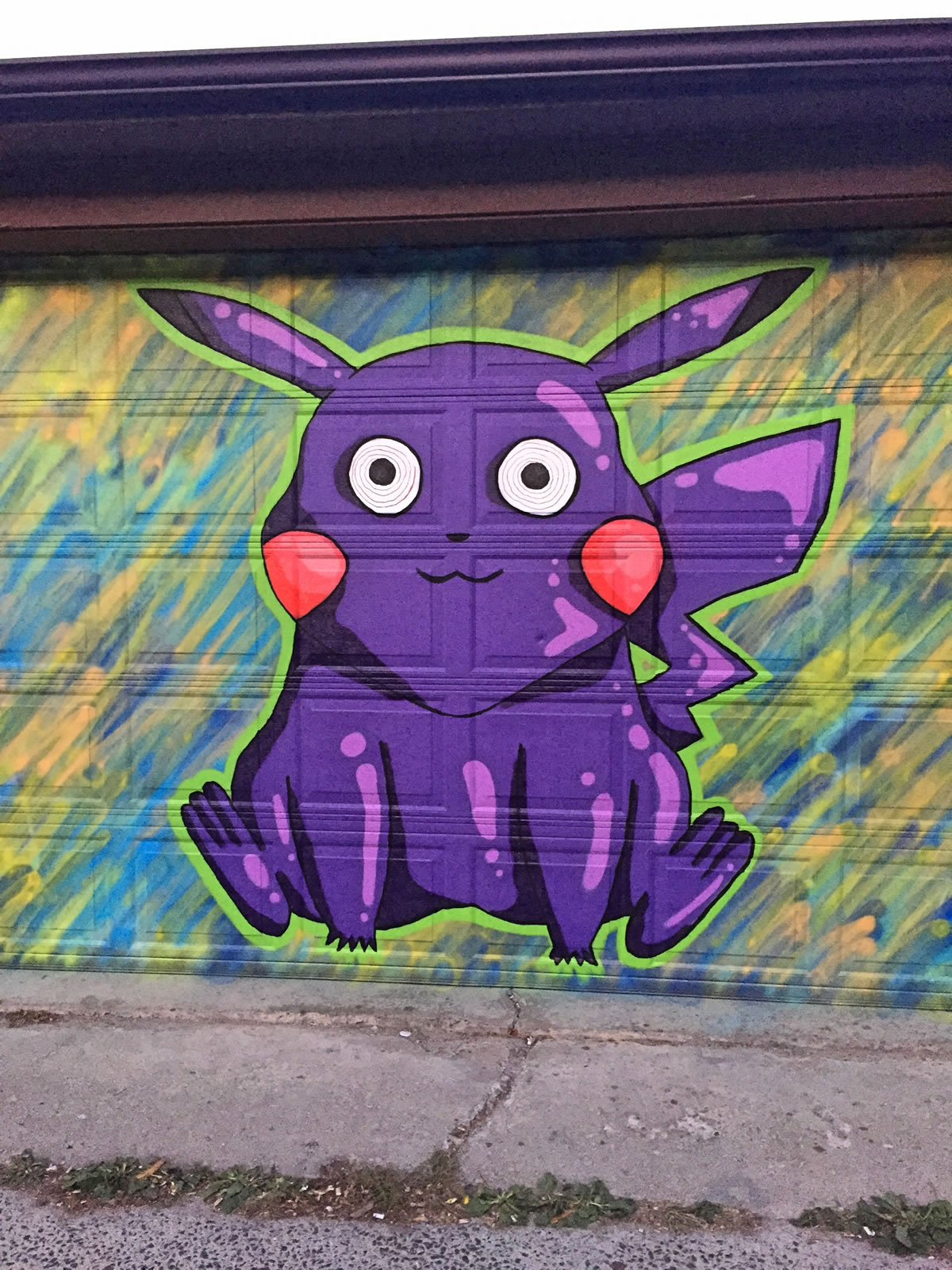 Psyblimation told that he was doing this one as a freebie. He approaches the homeowners directly and gets their permission to paint on their property. It's hard to get people to have art on their walls. Even though street art is gaining in popularity it still isn't as mainstream as you would think. A lot of the artists have trouble finding places to paint.
Toronto Graffiti Street Art Found Here
Henry Street Garage Door Mural Psyblimation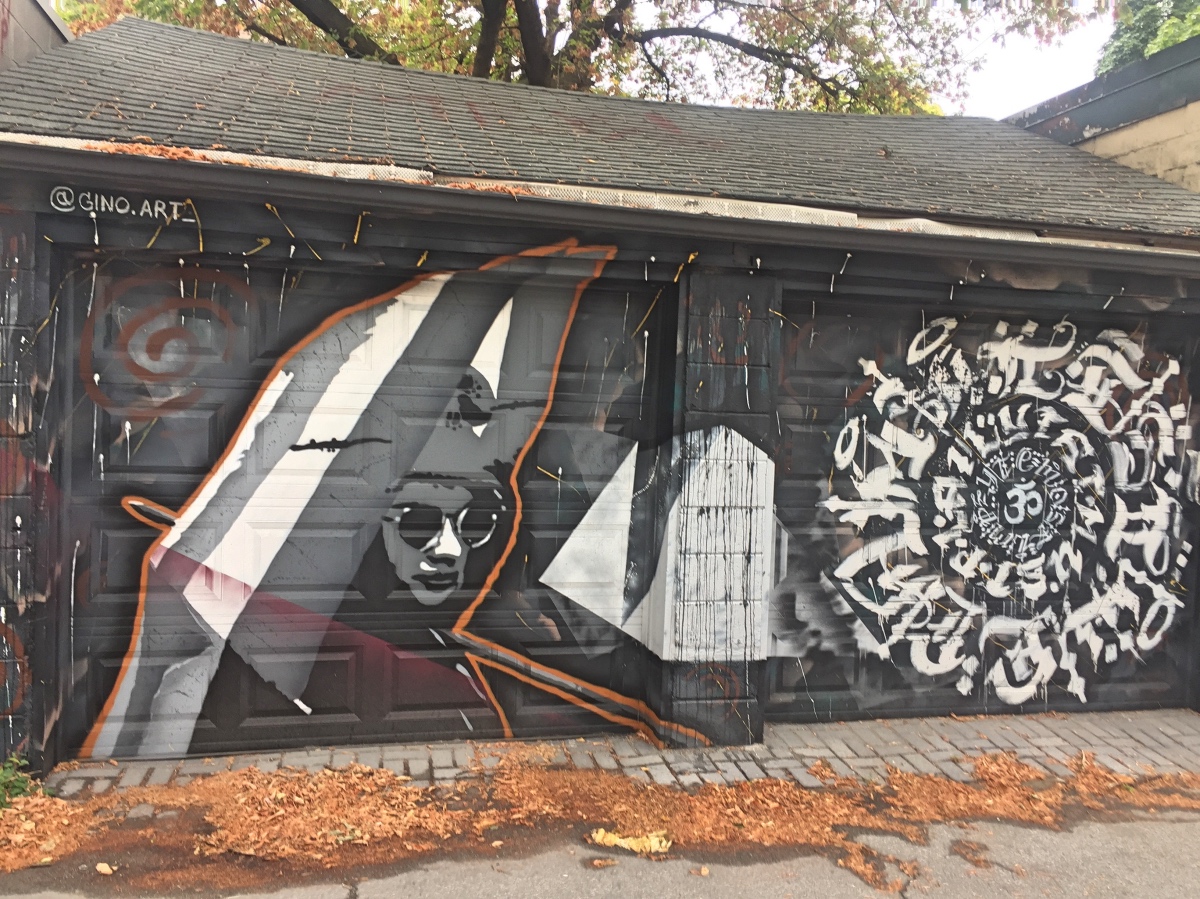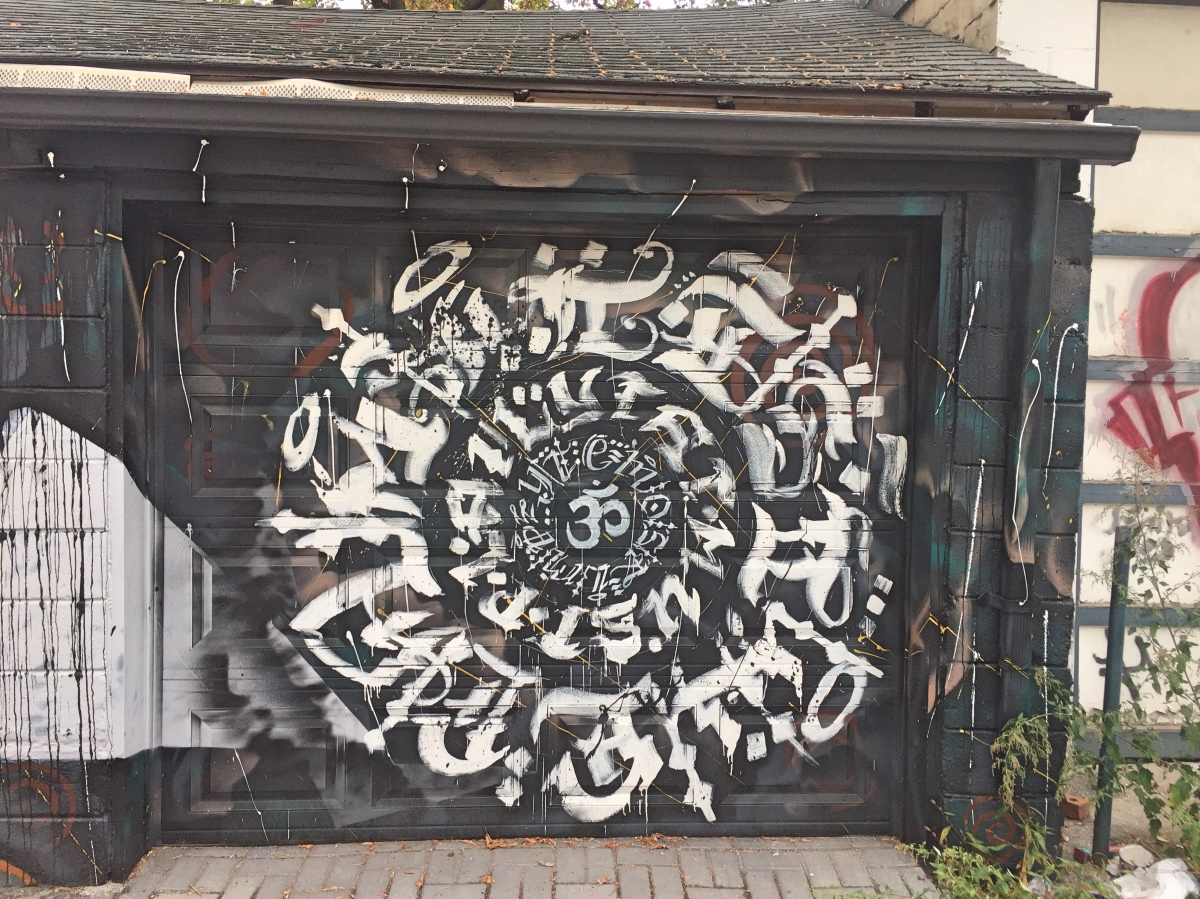 This is another mural that Psyblimation did back in 2017. Unfortunately it got tagged pretty badly since this photo was taken.
Toronto Graffiti Street Art Found Here
Feel Good Laneway Mural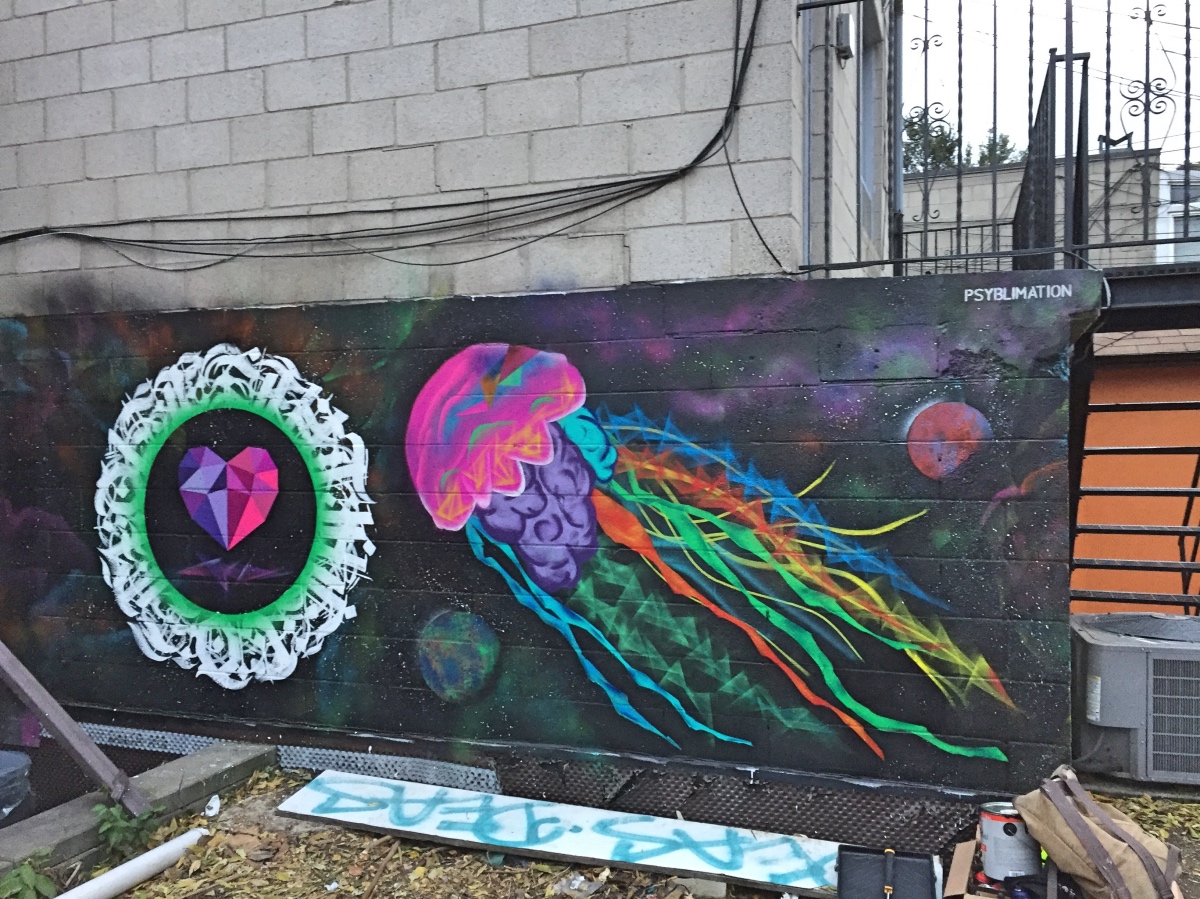 This street art by Psyblimation was apart of the Feel Good Laneway project that took place at the end of October of 2018. There were over 30 artists working that weekend.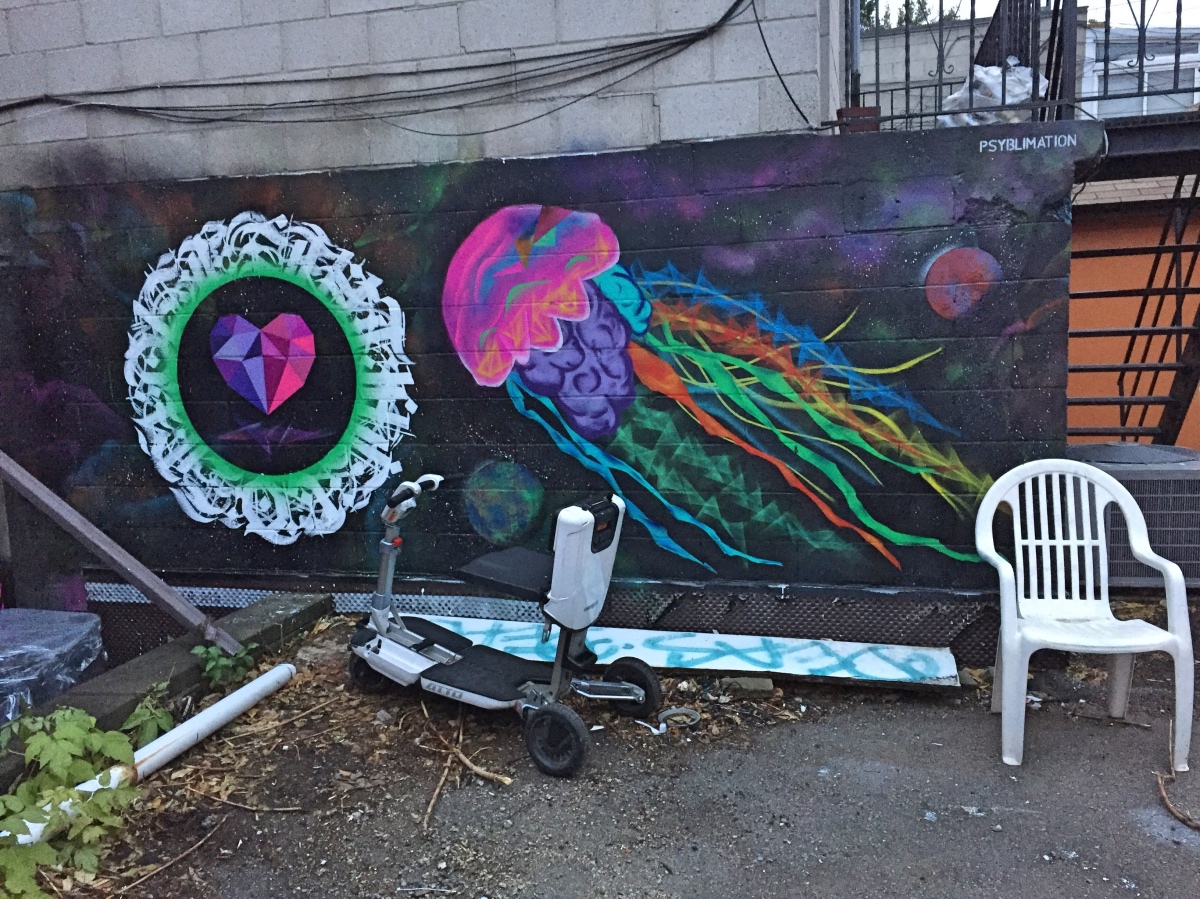 It was hard to get decent photos of it because every time I went by there were 'things' in front of his artwork. Is that apart of a scooter ? Personally, I refuse to move anything I find in alleyways.. I've seen way too many rats and other critters in some of these places !
Toronto Graffiti Street Art Found Here
Frog Garage Door Mural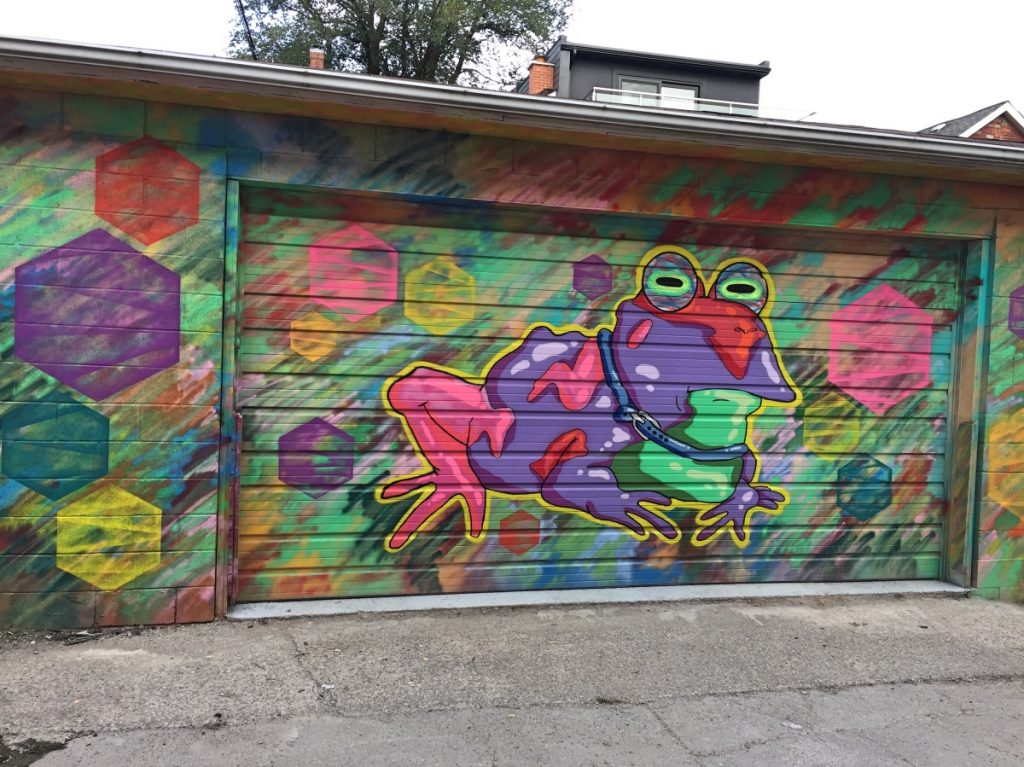 Another mural of a frog by Psyblimation that looks similar to the one that he did with the purple Pikachu.
Gustav Ahr Garage Door Mural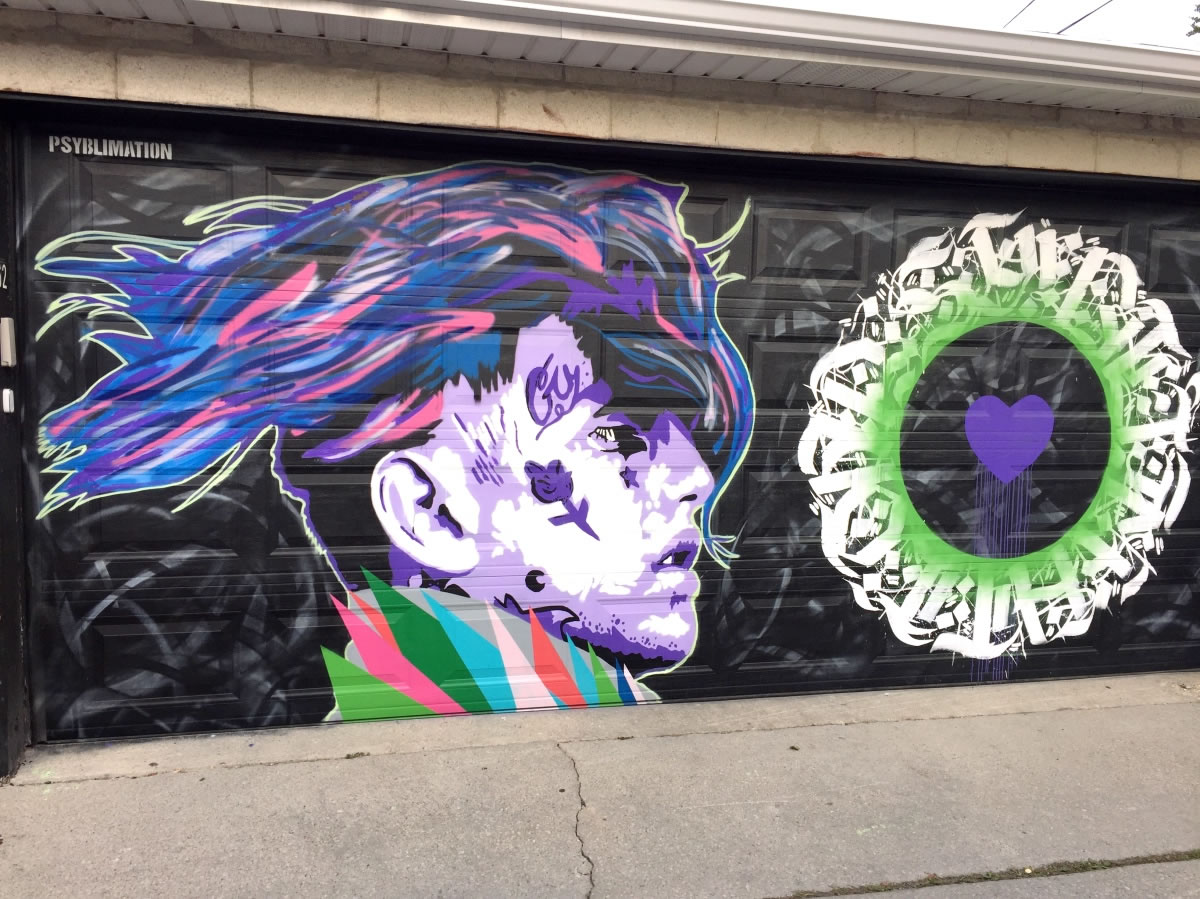 Almost forget to include this mural by Psyblimation which is one of my faves by him. It's a tribute to Lil Peep. This is in the same alley as the frog. There are quite a few murals in this alley.
Toronto Graffiti Street Art Found Here
Gino Graffiti Mural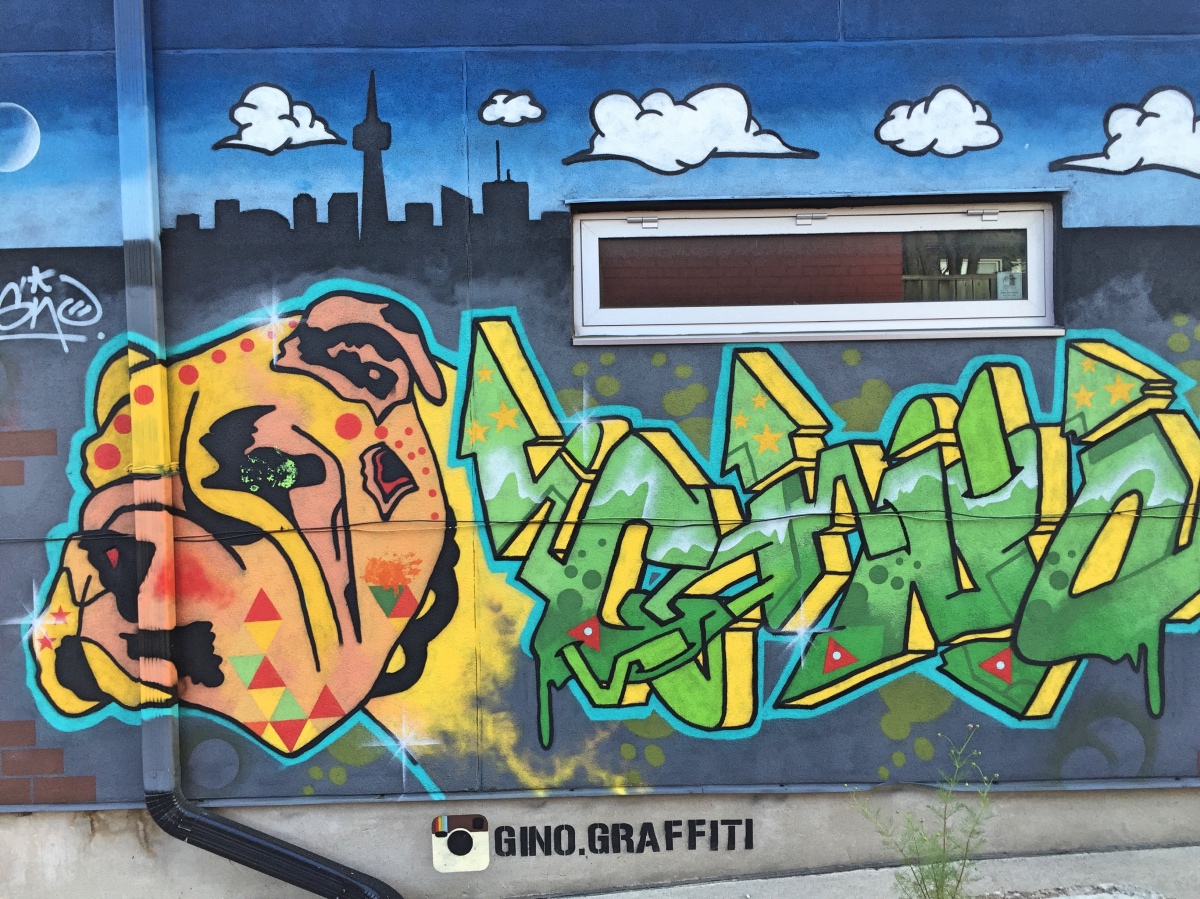 This photo from September 2016 was the first mural by Psyblimation that I came across. It had been there for a few years. He still needs to update the Instagram address on this artwork – FYI. He used to go by Gino Graffiti but changed his user name a couple of years ago. You can see how he has progressed as an artist since this mural .
Toronto Graffiti Street Art Found Here
You can check out his personal website if you want to see more of his work.
professional toronto based artist focusing on mystic art, visionary art, murals, graffiti, and canvasses using primarily aerosol spray paint as a medium. since the beginning of my career the emphasis was put on lettering and characters, while progression took place toward portraits that incorporate vibrant abstract, and geometric elements to portray depth in every art project. my goal is to beautify the world using ART, and to share my work with you by adding value and beauty to your business, home, or neighborhood.

psyblimation.com