Quickie Street Art Post
A couple of fairly new finds I wanted to share ! A mural downtown.. along with graffiti and a labyrinth !
Justus Becker Mural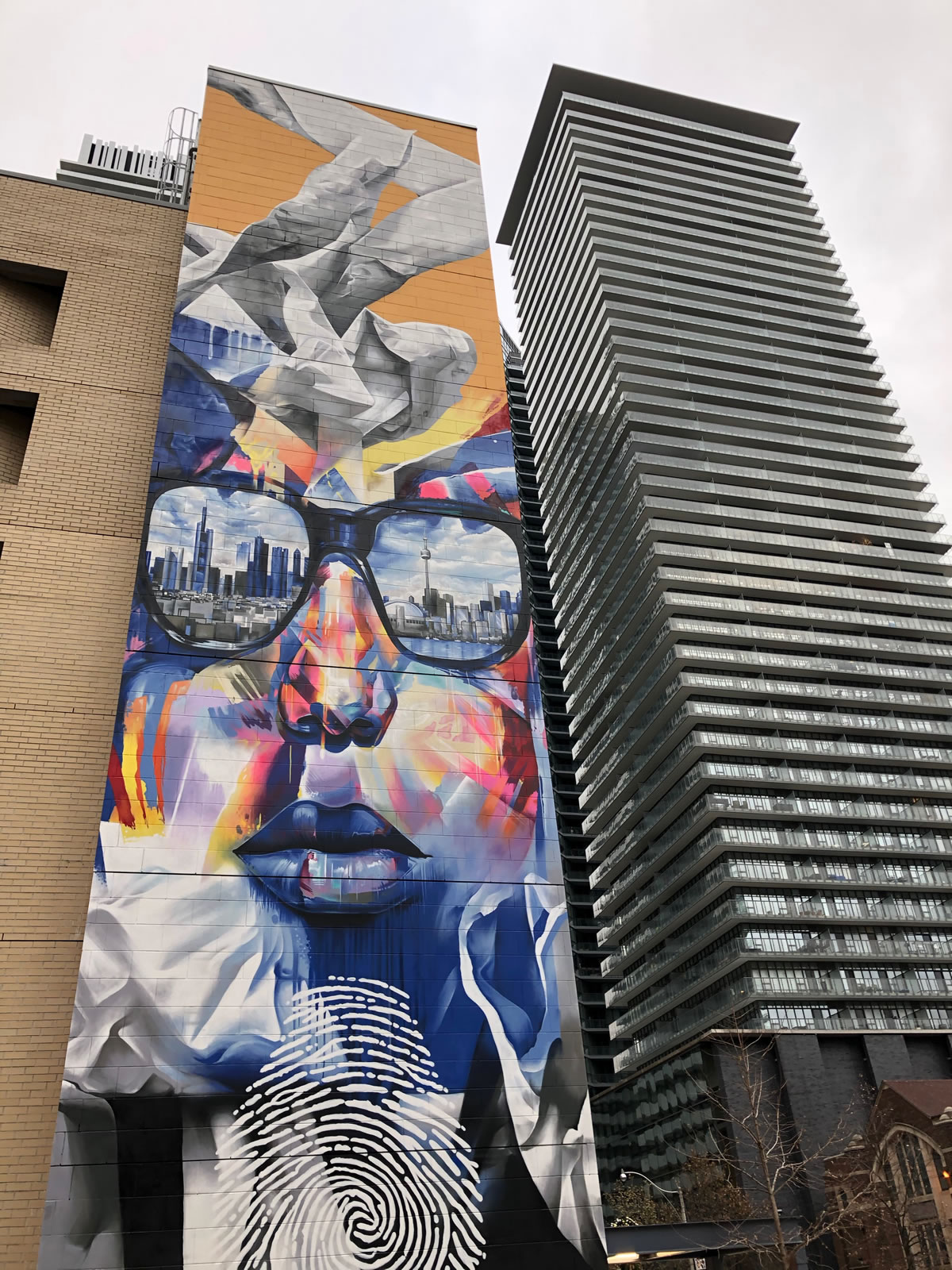 First up is this mural that was completed back in September for the 2019 Mural Exchange project. This artist is from Frankfurt Germany who came to Toronto and did a mural here. Subsequently a Toronto artist is sent to Germany to do a mural in Frankfurt.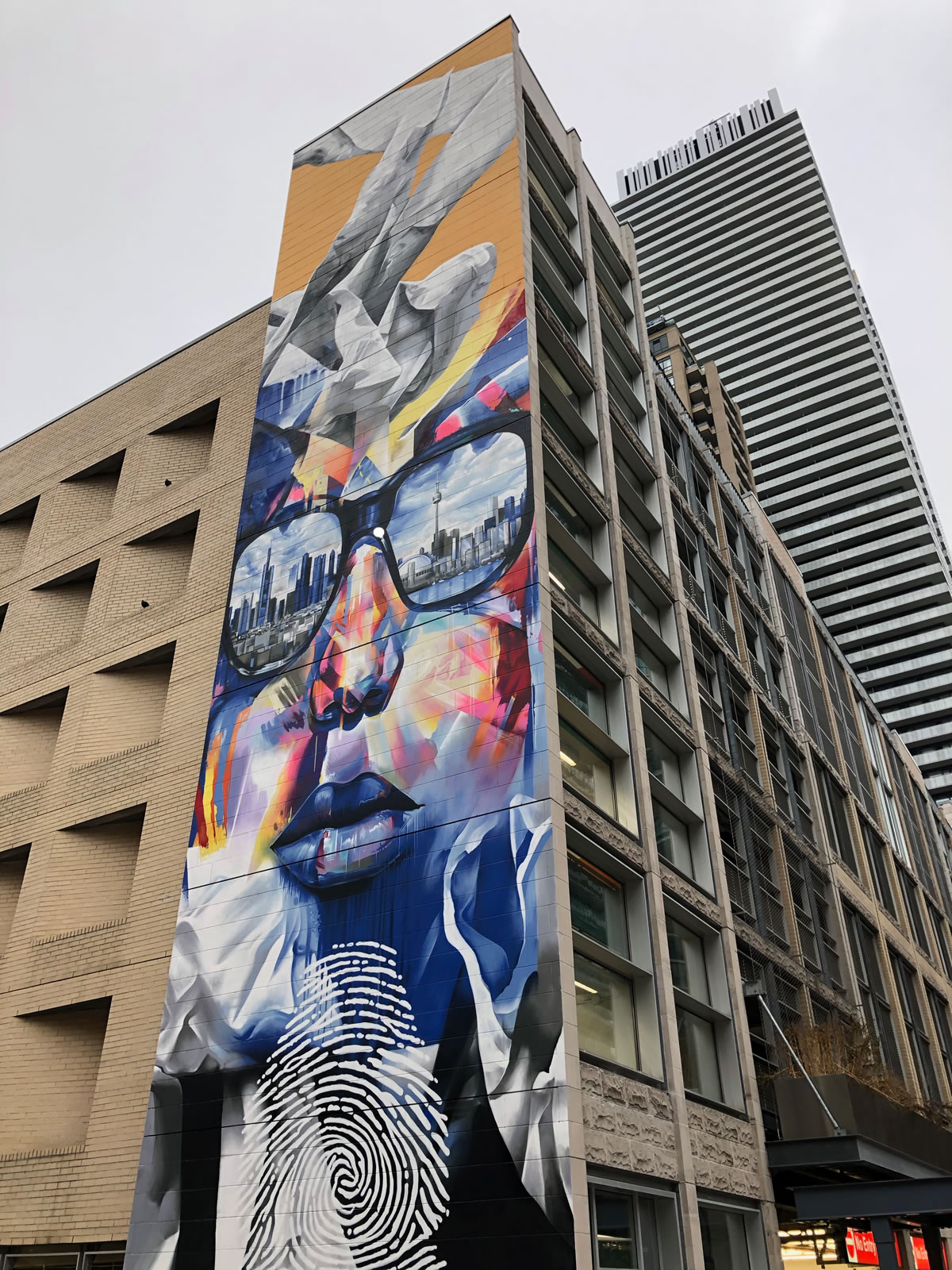 Following last year they had American artist Justus Roe do artwork on the Roncesvalles bridge. So strange that they had a second artist named Justus two years in a row apart of this program !
The new mural, created as part of the StART 2019 Mural Exchange project, celebrates the long-time relationship that Toronto and Frankfurt, Germany have shared as sister cities.

The mural was conceptualized and painted over six days by Becker, who is from Frankfurt, with support from local artists Alexander Bacon, Quentin Rockford, Christina Mazzulla and Kyla Buium.

The landscape of each city appears in the reflection of the glasses on the mural and illustrates the special friendship the two cities have shared for the past 30 years.

NewsWire
I didn't get to see Justus and team working on the mural this year. I did check out his website and found this information about him:
Justus Becker's fascination with painting started very young age.

After a major heart surgery he began to paint more intensively and dealt more closely with art, in order to process this dramatic experience – and became COR.

Shortly after, he discovered the nocturnal graffiti world, which held him under its spell for years. As a rebellious teenager, he had many problems and was wanted for his illegal graffiti by the police which arrested him several times.

Justus Becker
Toronto Street Art Graffiti Found Here:
Bridge Graffiti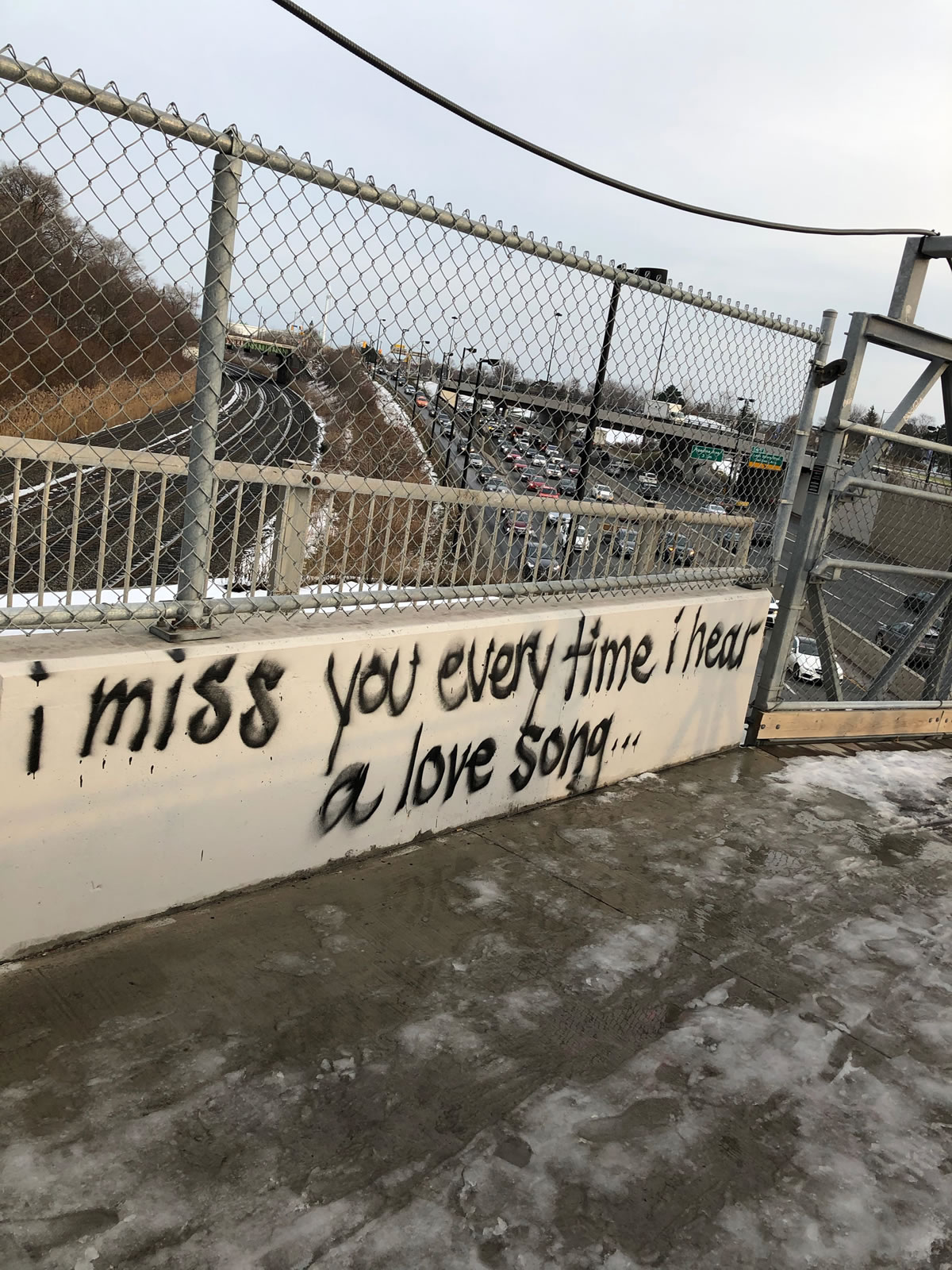 "i miss you every time i hear a love song…"
Found this graffiti today. Clearly I really like this !
Toronto Street Art Graffiti Found Here:
HiMY SYeD Labyrinth Art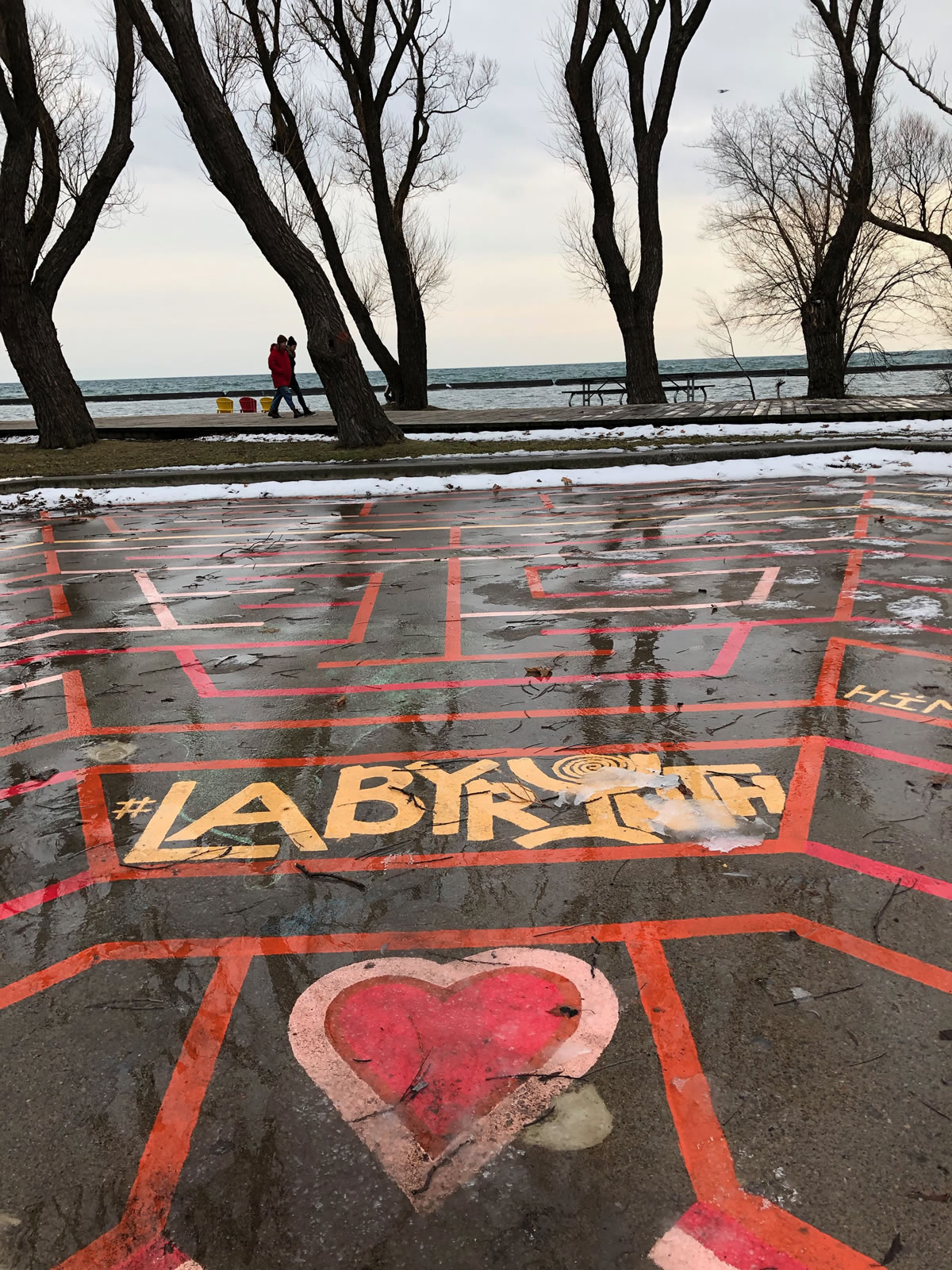 Last November I noticed a man painting a labyrinth in the pool at the park that I walk through regularly.
This what it looked liked a few days after he finished it.
I decided to look this up and found the official website:
Labyrinths are placed in parks, public spaces, during neighbourhood street parties or major urban festivals like Pedestrian Sunday Kensington Market in Toronto or Car Free YVR in Vancouver.

Himy Syed
He did a whole bunch of these all over the city. Definitely I will have to check them out !
I saw it today after a snowfall.. obviously this is what reminded me to check it out !
Toronto Street Art Graffiti Found Here: