Ossington Light Laneway Mural Project 2019
This laneway was originally painted way back in 2012. There was even some press about this project back then.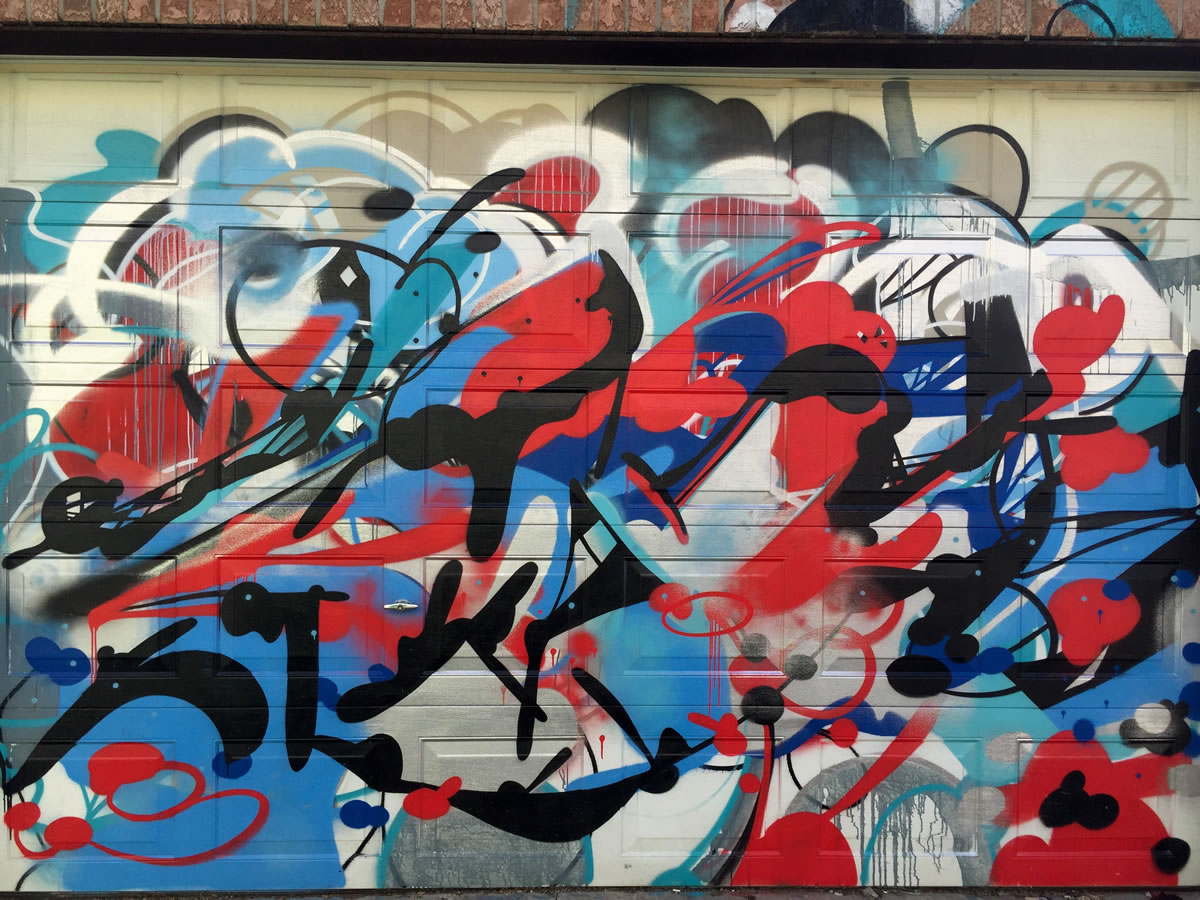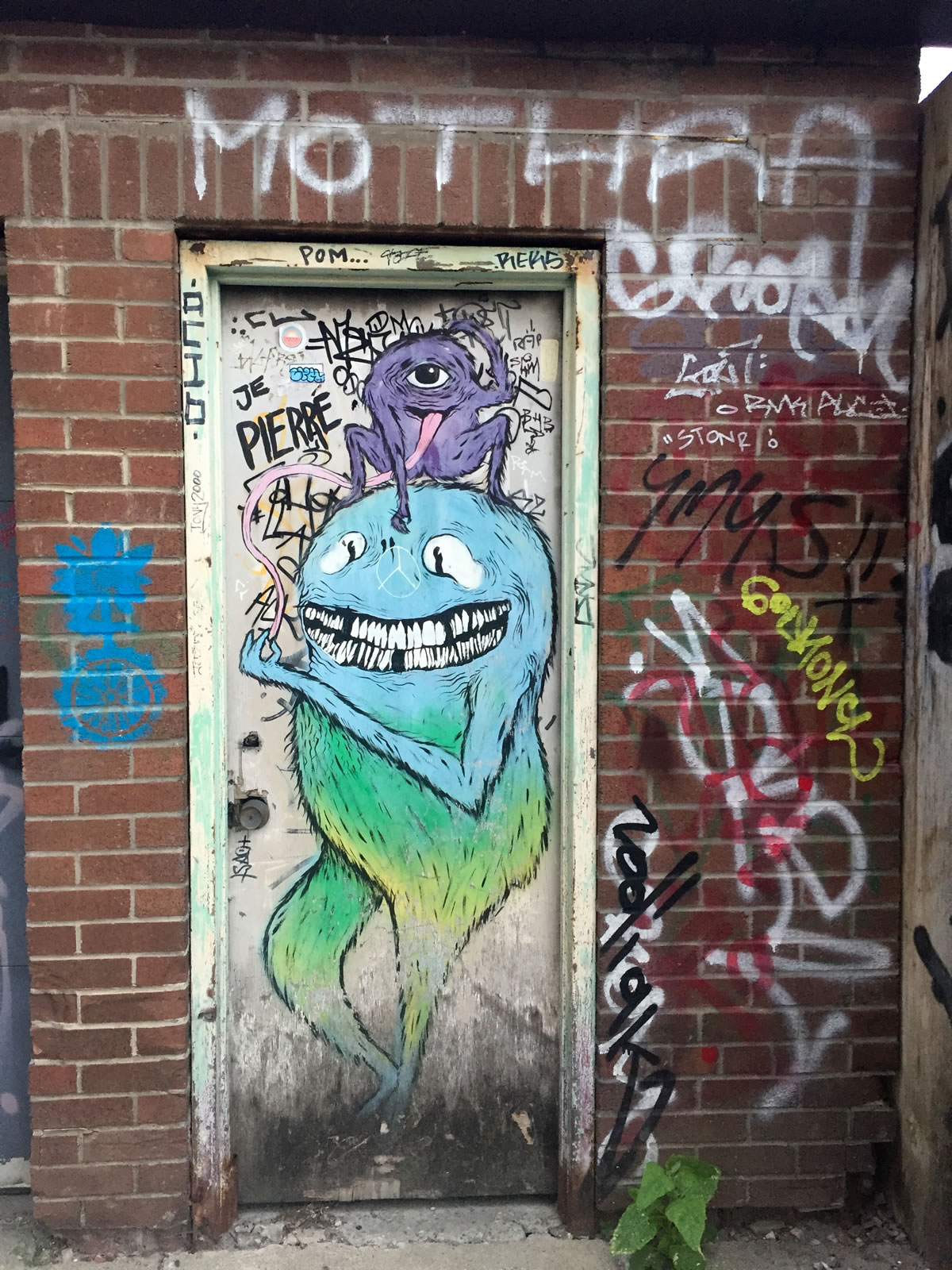 There were a lot of really cool murals all along this back alley. It goes on for quite awhile.
BlogTo even wrote an article about this lane way just 11 months ago..
The Ossington Laneway is one of Toronto's unsung graffiti strips.

Not nearly as frequented as the highly touristed Graffiti Alley on Queen West, or as celebrated as the painted pillars of Underpass Park, this 200-metre stretch is still one of the best embodiments of the decorated laneways that the city is known for.

BlogTo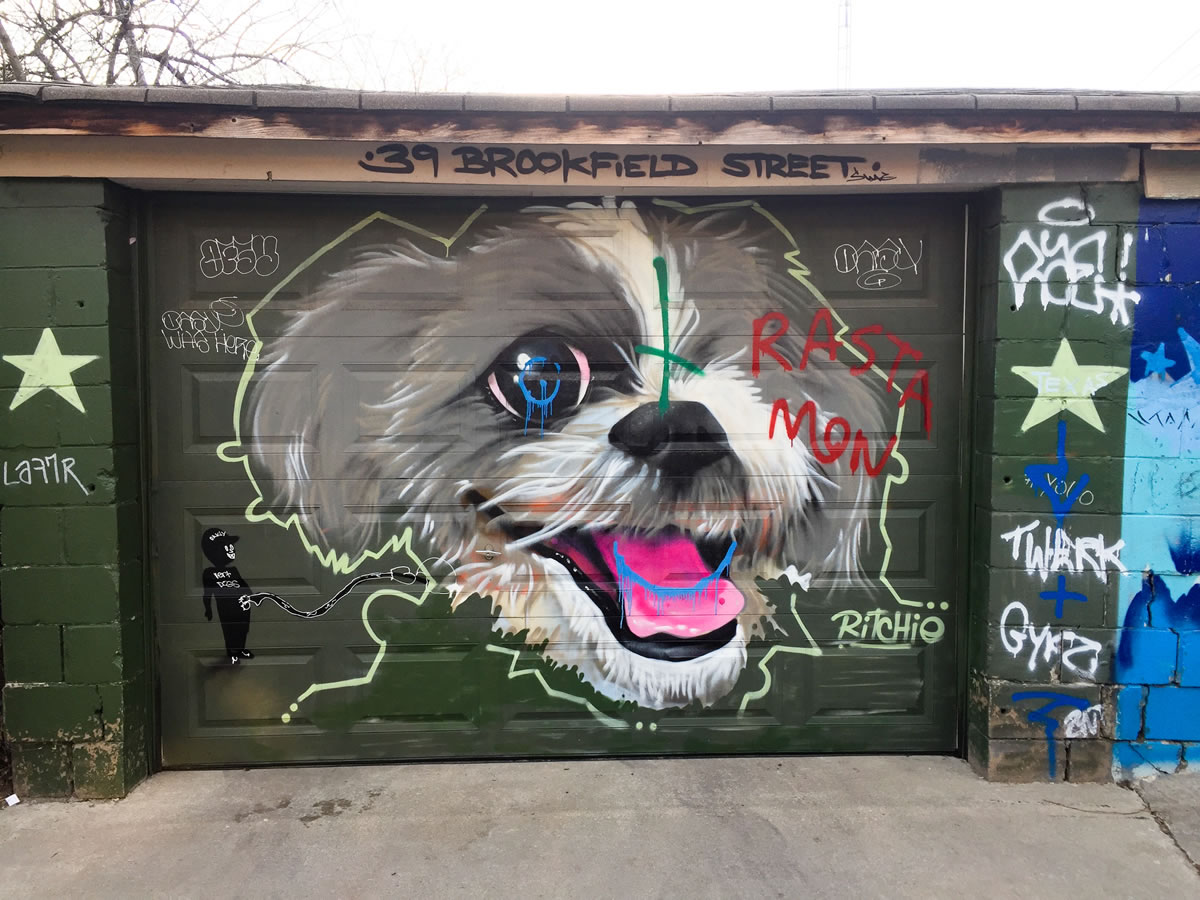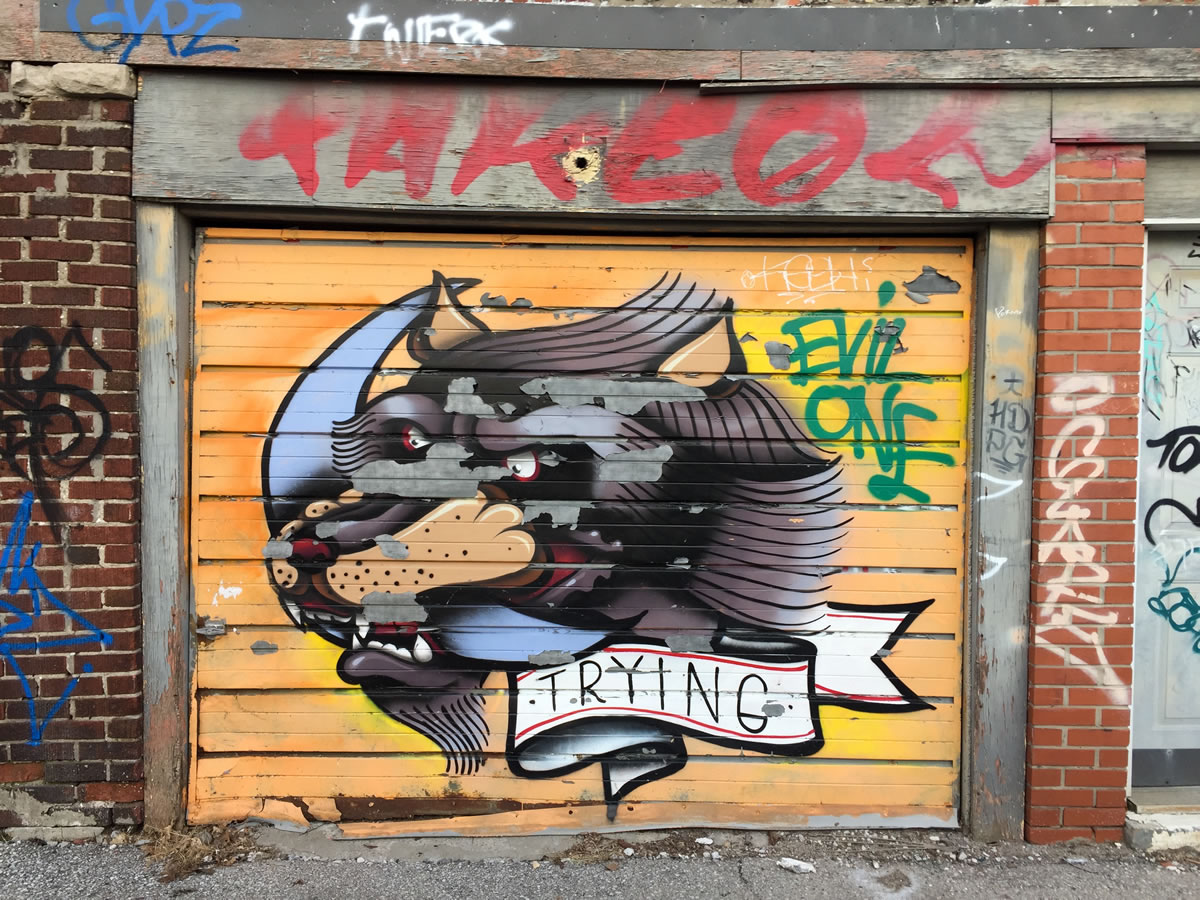 Some of them as you can see were tagged – these are some of my pictures from March 2017.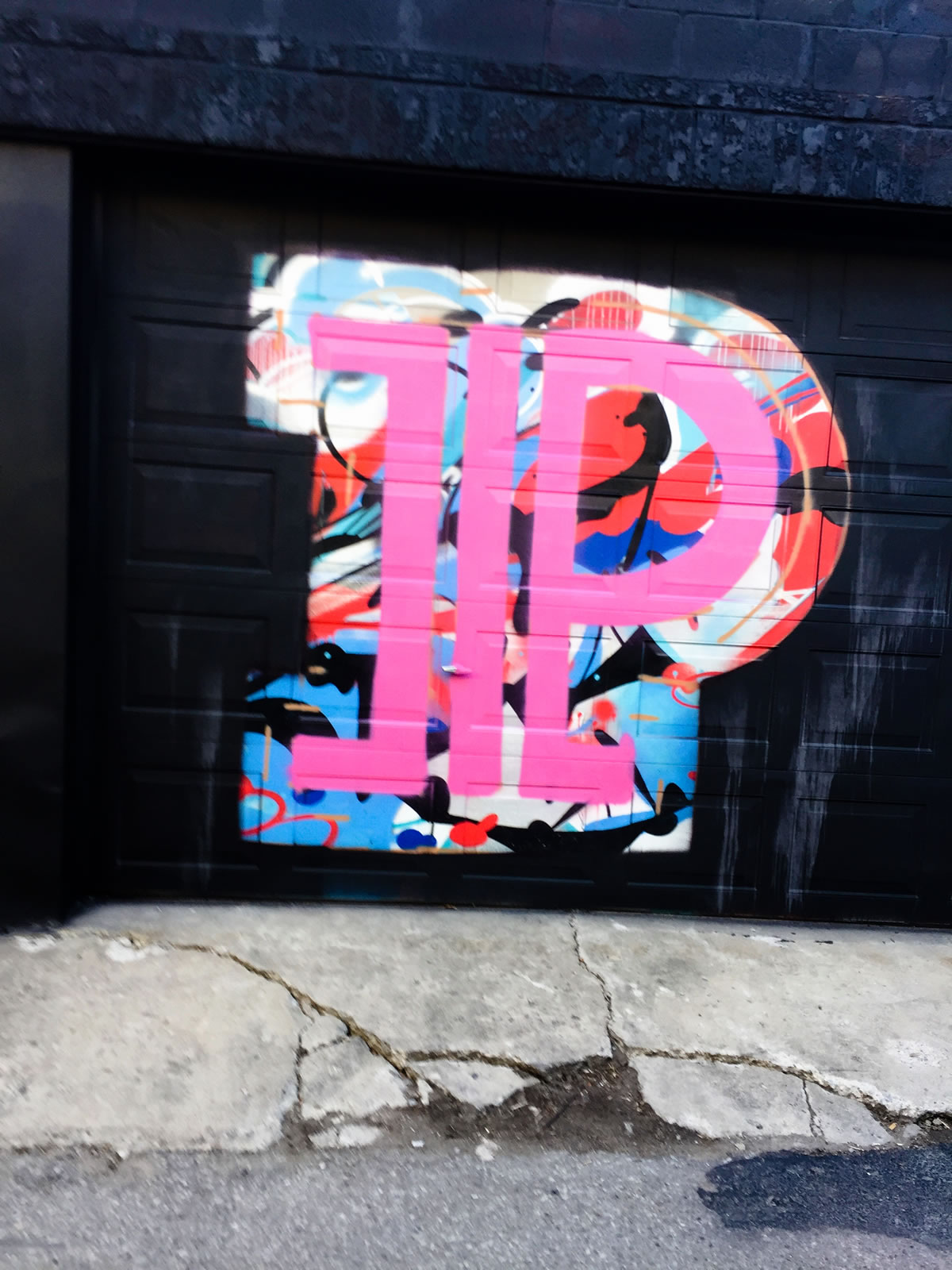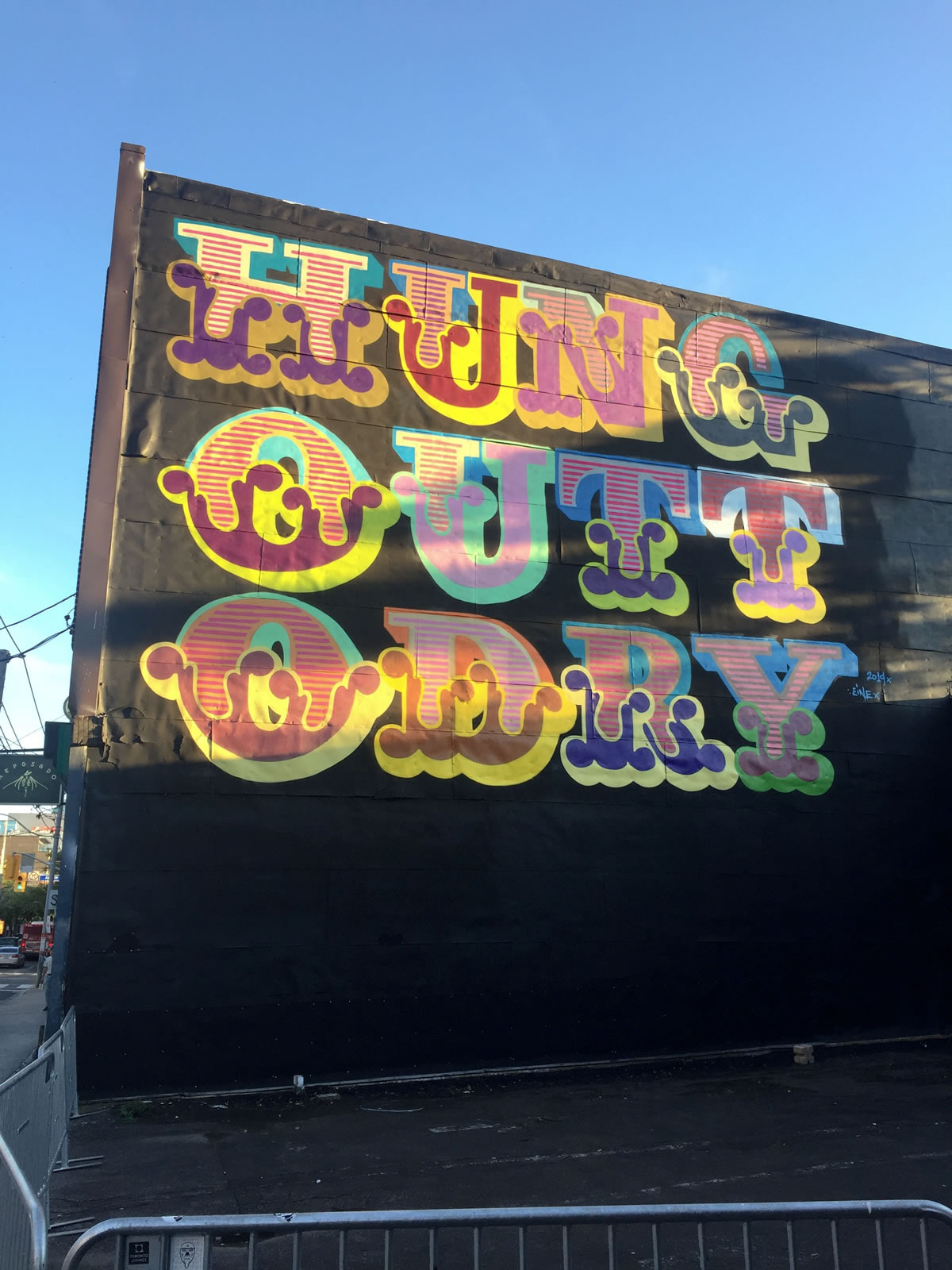 At the end of September of this year – 26 of the garage doors were painted over by UK artist Ben Eine with letters of the alphabet.
Unfortunately the project didn't go as it should have. It spawned at least 3 articles complaining about this alleyway redo.
Toronto Star
The Laneway Project, a non-profit dedicated to transforming the city's laneways into more vibrant spaces, wanted to make the alley a bit brighter. But, due to a mix-up the non-profit blames on a third party hired to oversee the painting process, the garages belonging to homes on Brookfield Street now feature the letters of the alphabet against a black backdrop, erasing art such as fairies and cartoon characters without the permission of all of the homeowners.

Toronto Star
BlogTO
A staggering 26 murals on the western side of the laneway—some which have been there for more than a decade—have been painted over against the wishes of property owners and artists, transforming it into an alley that is near unrecognizable.

BlogTo
CBC
A community project meant to beautify a Toronto laneway has turned into "a debacle" for homeowners after work by some of the city's top graffiti artists was painted over, turning a colourful public space into an alley of black paint.

CBC
Last but not least the CBC even had an article.
Then just this past weekend some of the artists came back and painted on the same garage doors and have turned it more or less back to the way it was in 2012.
There is already an article in Toronto Star about it.
More than two dozen graffiti artists were invited to an alley near Ossington and Queen streets Sunday to restore colour and form to a line of garages and walls that were painted mostly black in mid-September in a street art scandal ironically organized by a local group committed to laneway beautification.

Toronto Star
Here are some of the new murals:
Kare Mural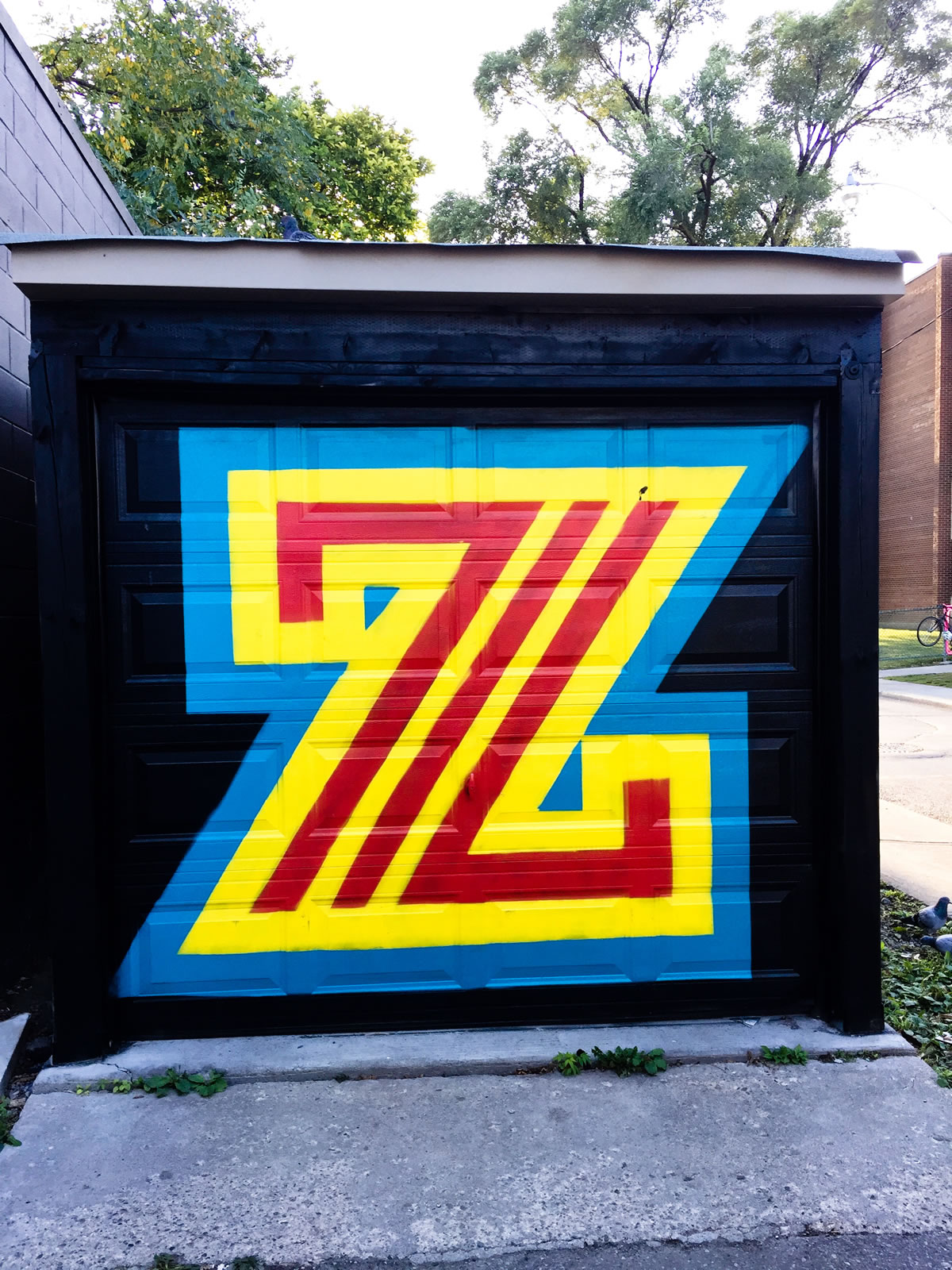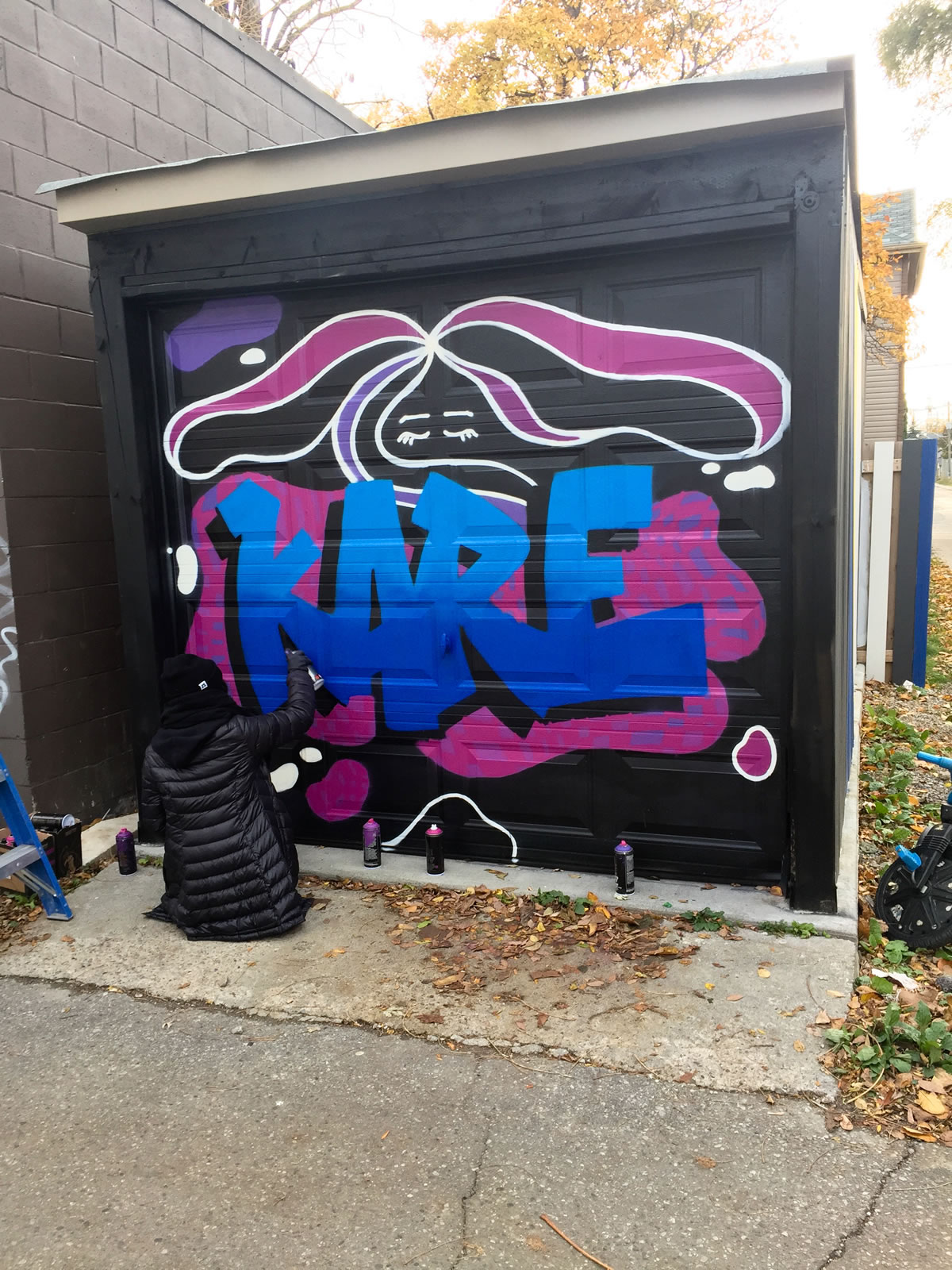 I got to see Kare.. she was painting over the final letter of the alphabet.
Erica Balon Mural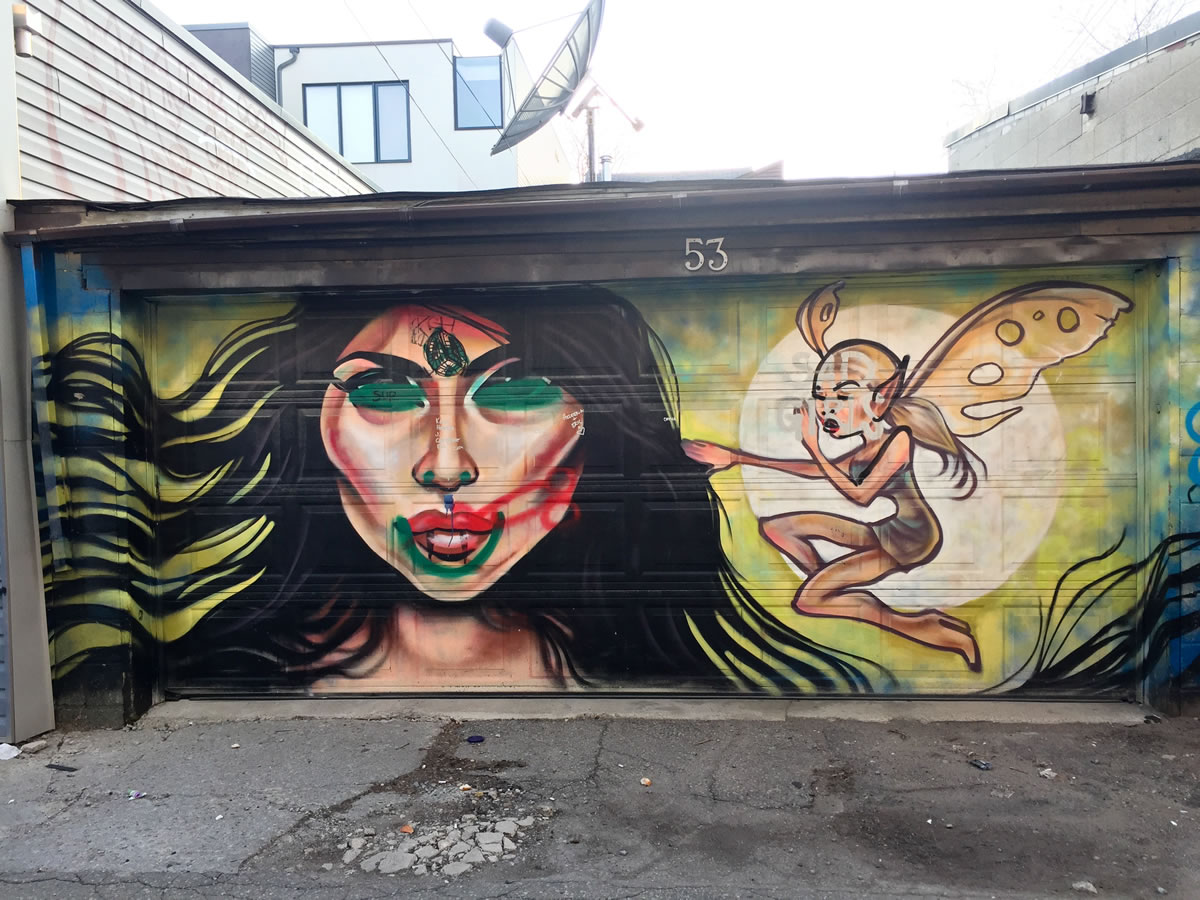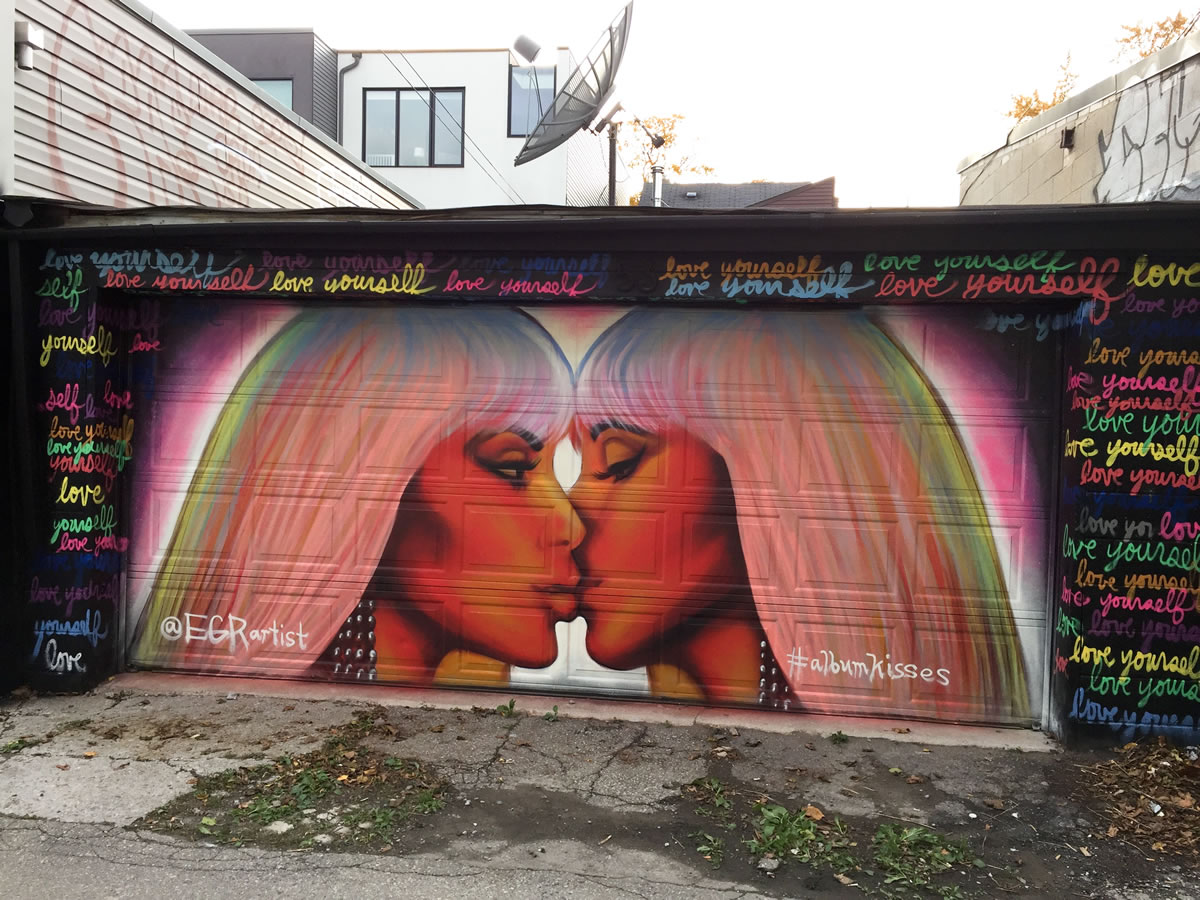 This one is by Erica Balon
Spudbomb Mural
This one by Spudbomb replaces one that he did back in 2009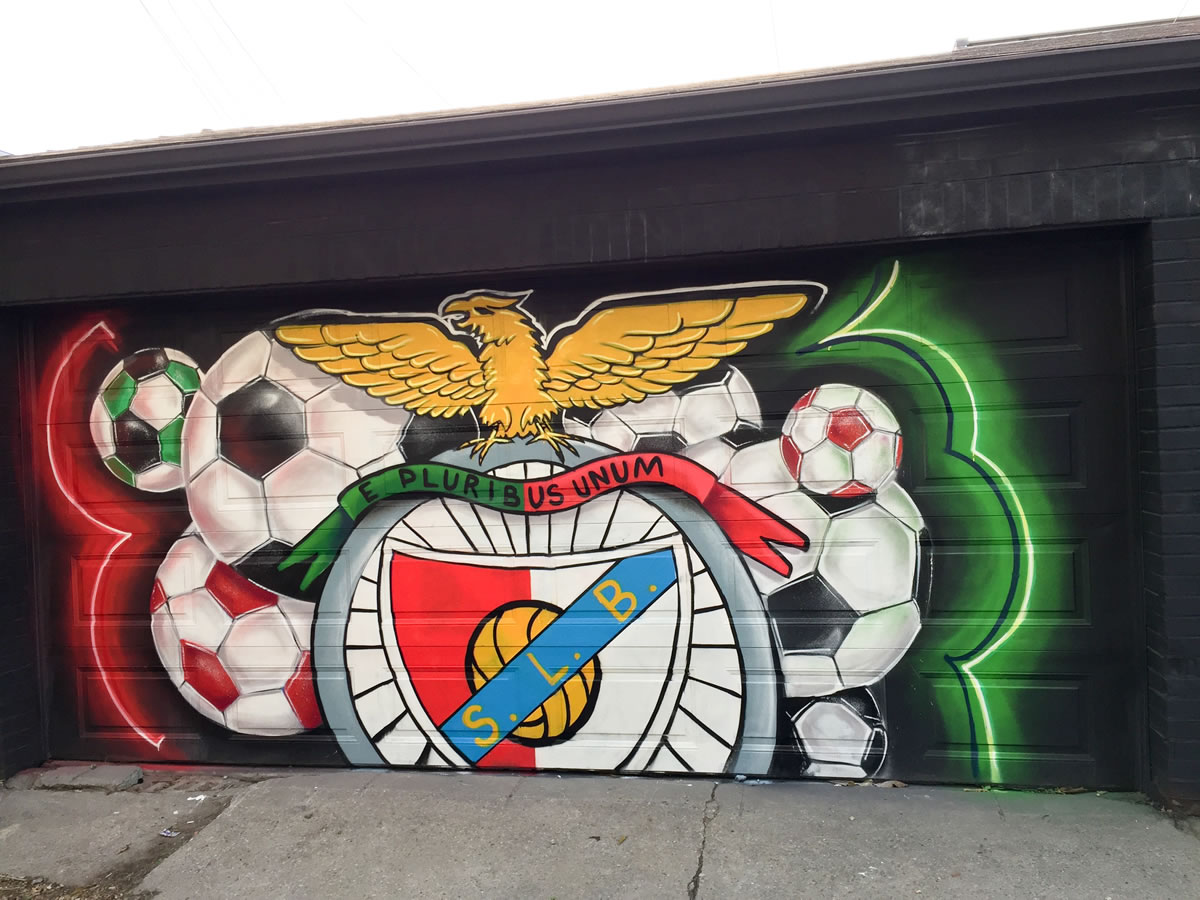 Christina Mazzulla Mural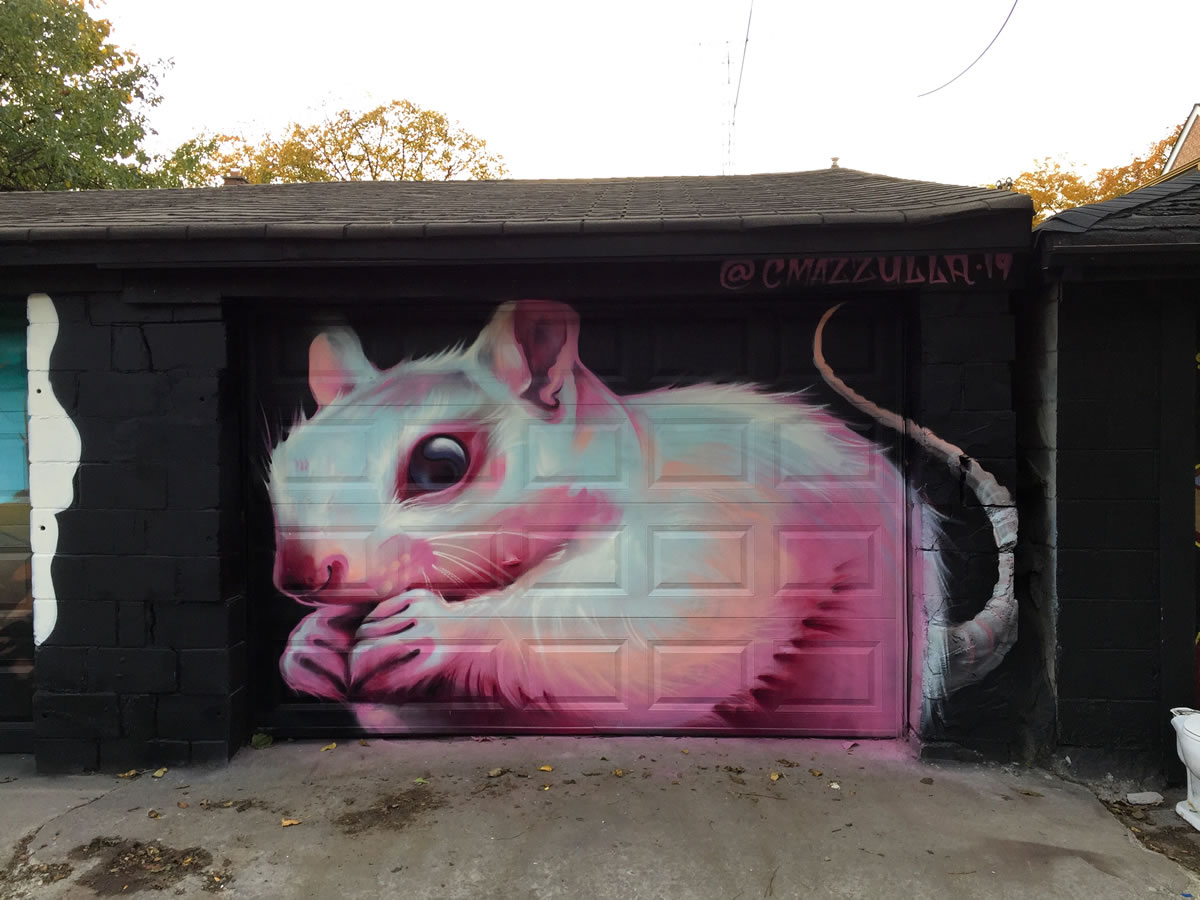 Christina Mazzulla painted this one.
PoserABM Mural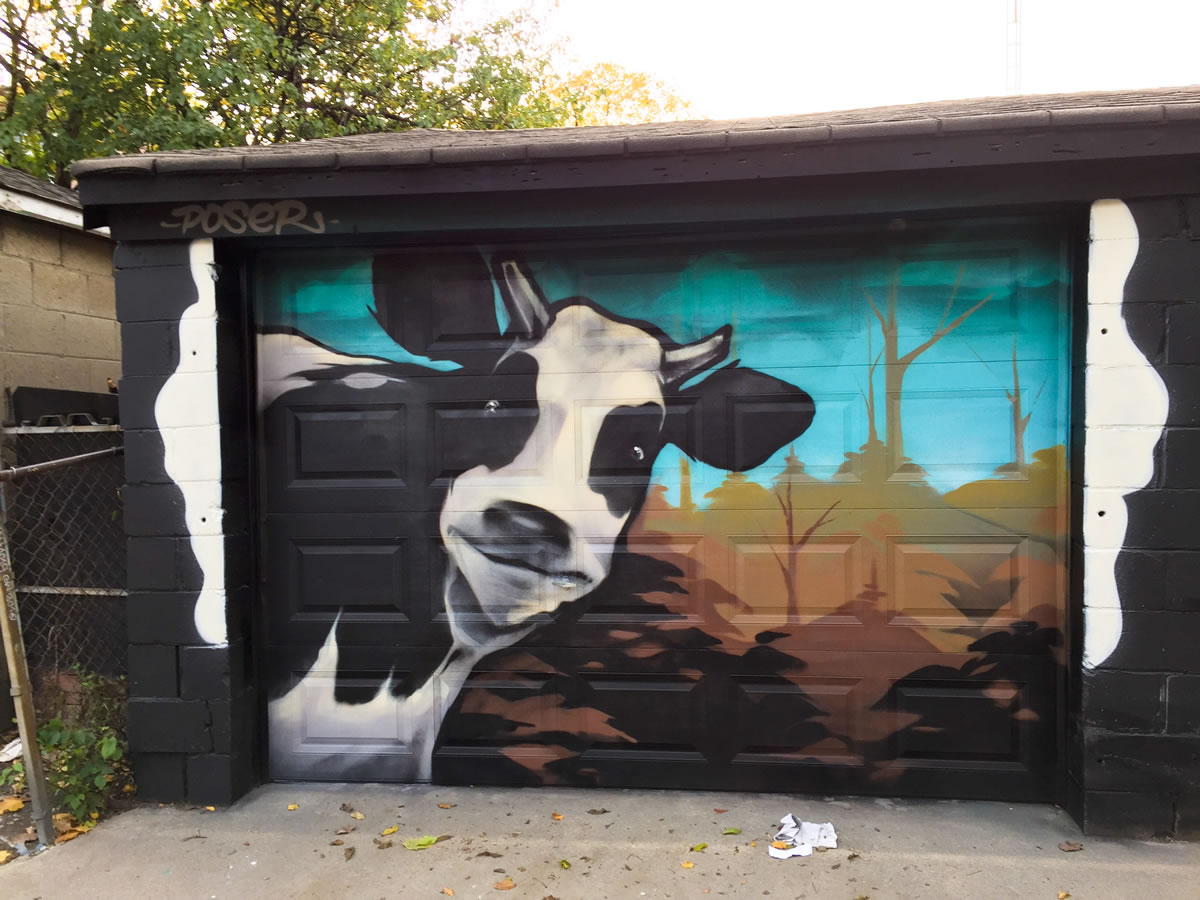 PoserABM painted this cow.. This is a very different style for him !
Eliscer Elliott Mural
This is a cool new mural by Elicser Elliott
GetsoFacto Garage Door Mural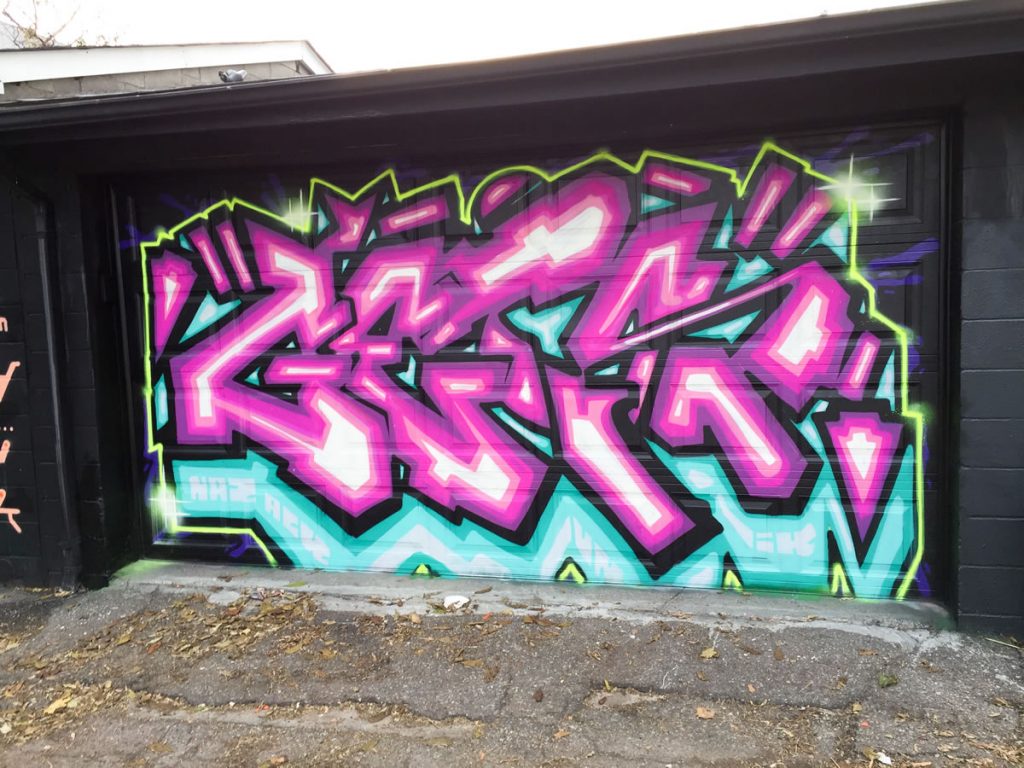 I was hoping to do before and after shots of these.. but I don't have a lot of the before shots.. So, I will just add to this post. This is by GetscoFacto who does a lot of graffiti burners.
Alex Bacon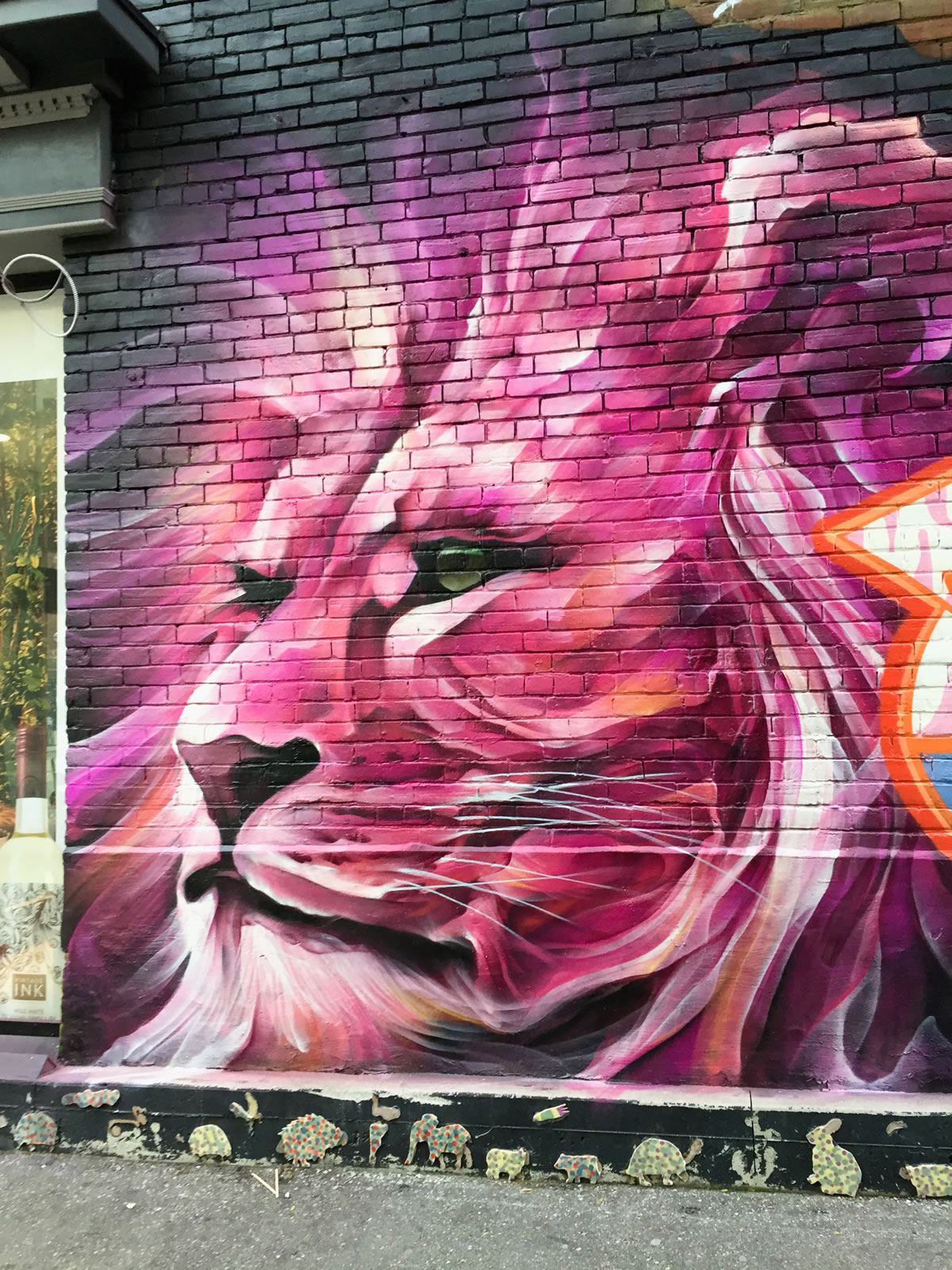 Finally this is by Alex Bacon and at the entrance of the alleyway on Queen St. W
I think there are some more artists to still to paint so I will probably post some more from this laneway soon.
It even made the news last night !
Toronto Street Art Graffiti Found Here: