Cosby Hayes with Sarah Painter Murals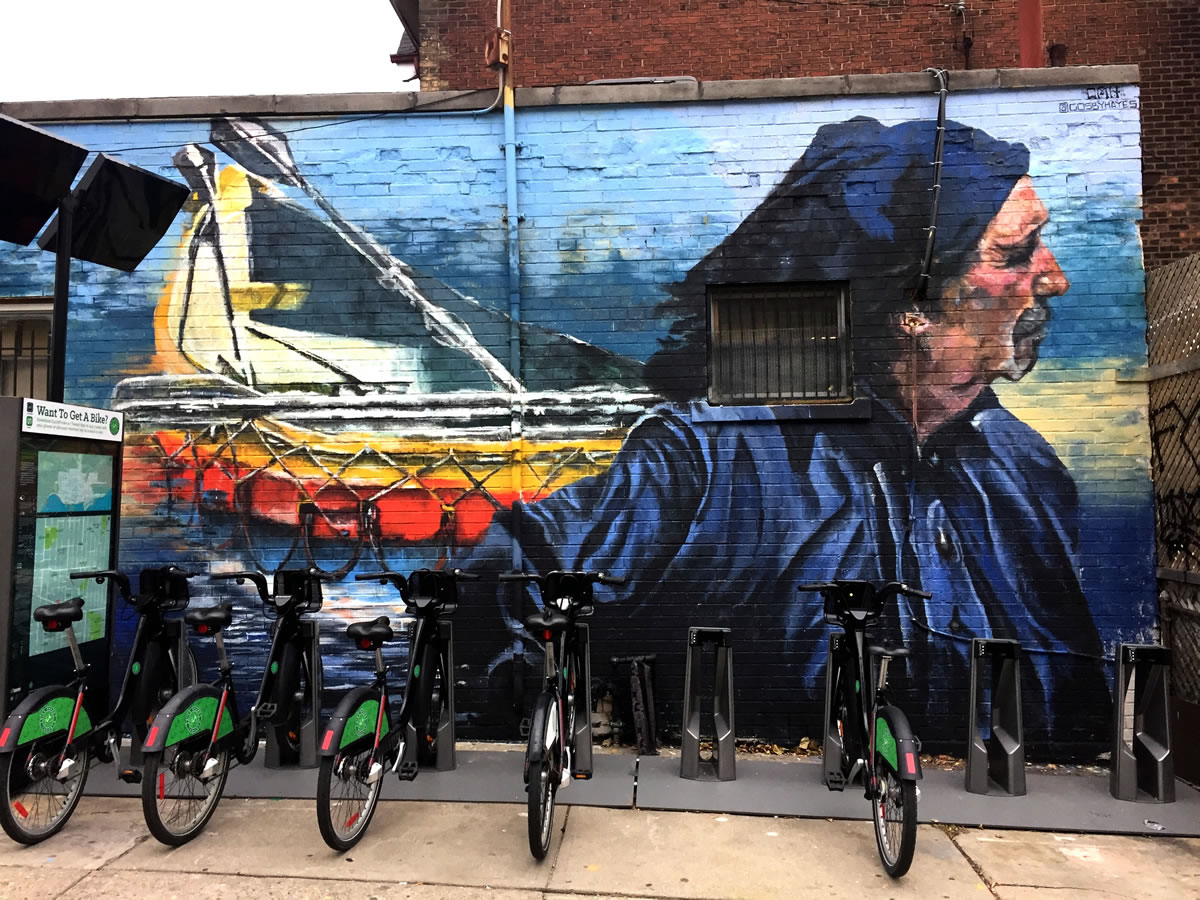 Had the pleasure of meeting Cosby Hayes and Sarah Painter this weekend. They painted a couple of murals in the city together. Cosby and Sarah are both super nice and their artwork is really amazing. They are from Tallahasee, Florida 🌴.. but they adapted to our cold weather very quickly. 🍁
I found this on Tallahassee Arts Guide: 🇺🇸
Cosby Hayes:
"My work employs recognizable imagery from multiple eras spanning centuries, woven together as a personal narrative. I reference historical imagery from movements and cultures that never encountered one another, yet through them, a common thread is found."

Tallahassee Arts Guide
Sarah Painter:
"Her works vary anywhere from oil paintings to large scale mural works, but all share the common goal of inspiring a thought provoking reaction from the viewer. Sarah uses her art to help communicate her unique perspective and wants her works to hold a significance that has an impact on today's society as well as for future generations to come."

Tallahasee Arts Guide
Toronto Street Art Graffiti Found Here:
Cosby Hayes with Sarah Painter Mural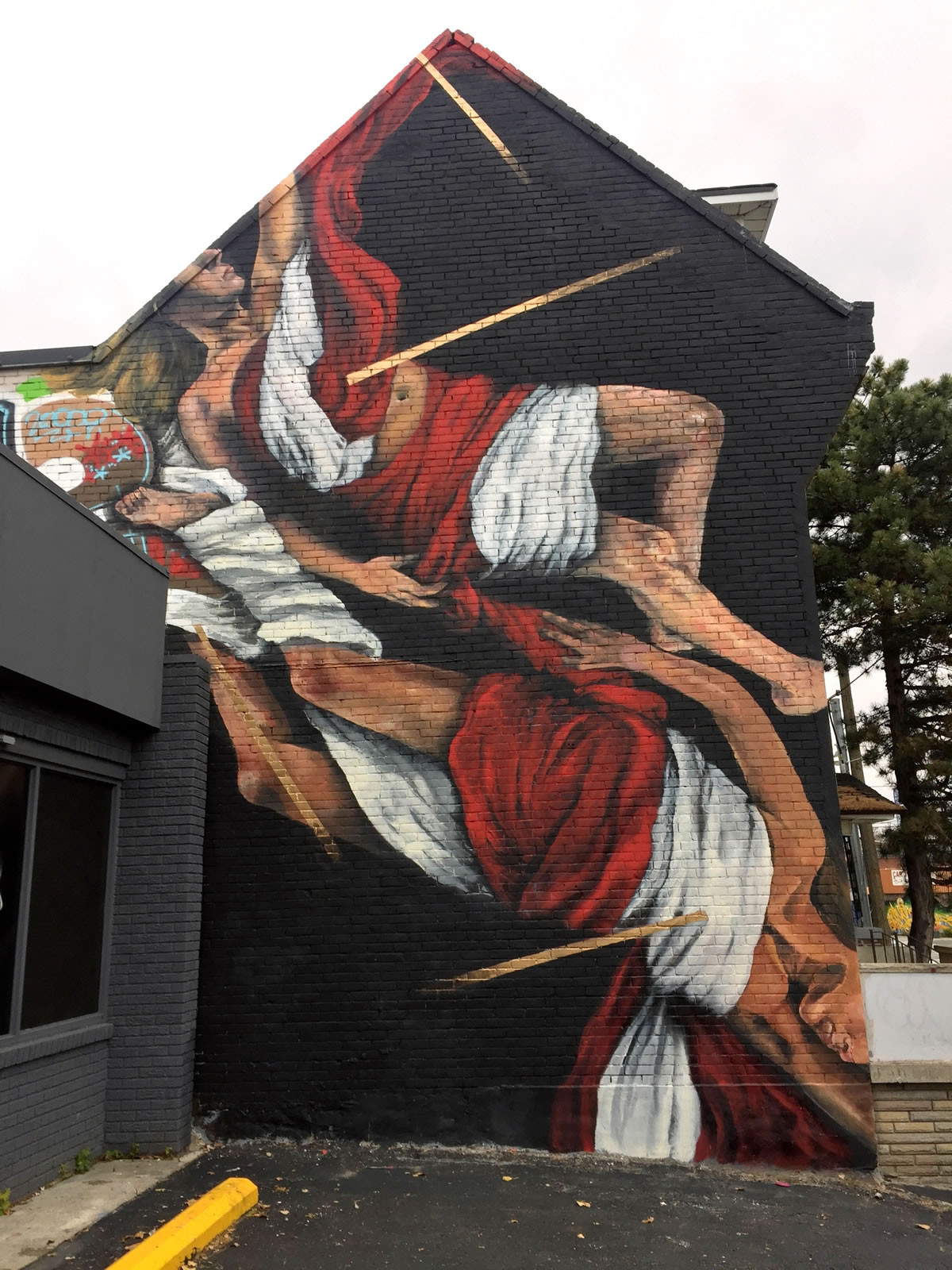 Here is the second mural that Cosby Hayes and Sarah Painter worked on this weekend. Even though this is outside LALA Contemporary Gallery its for Dundas West Museum which is an outdoor museum of street art. The Gallery however did approve this project. The gold color in this mural glitters in the right light !
They worked on this mural around the clock and into the night.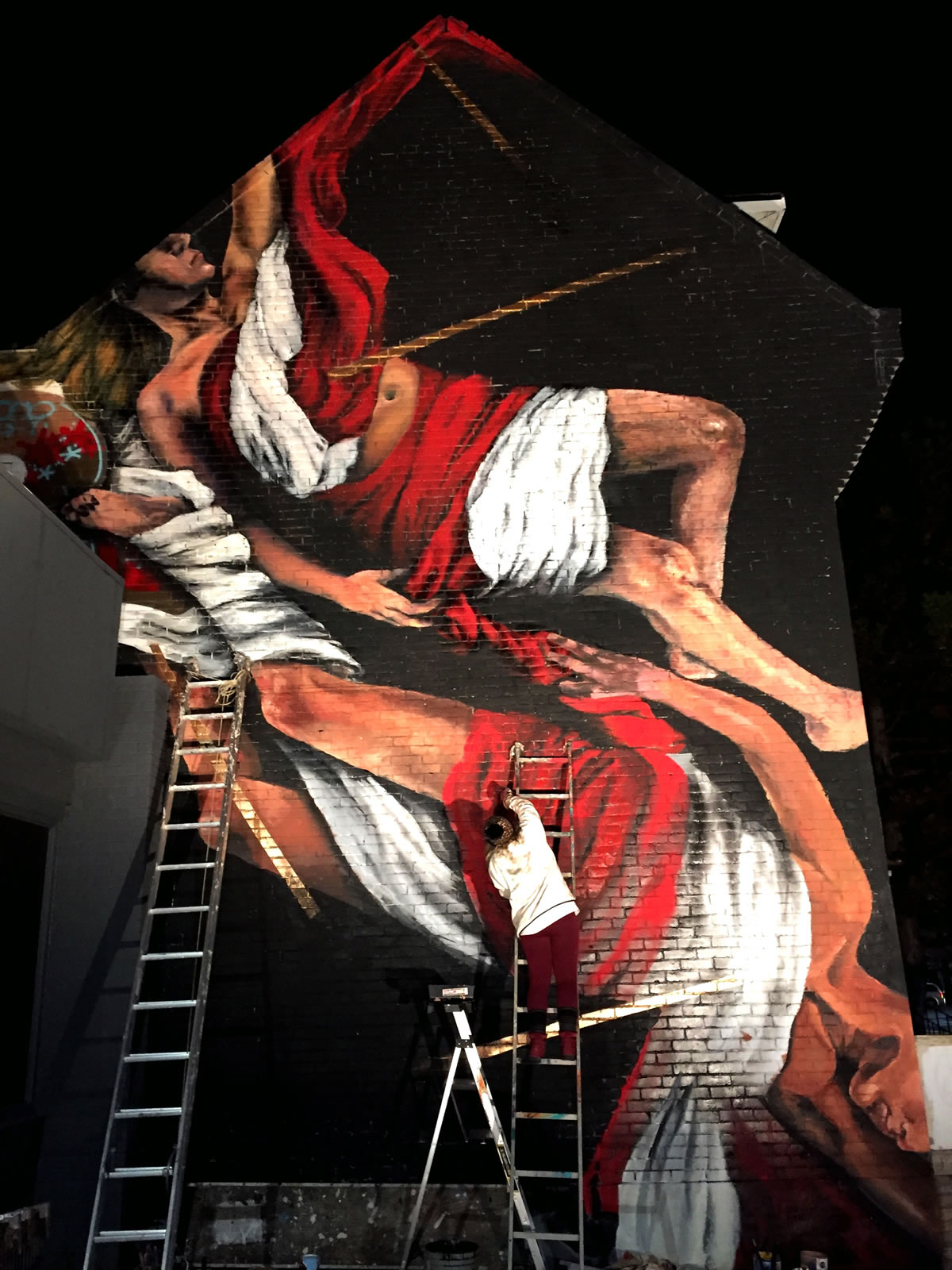 Valmor Garcia Mural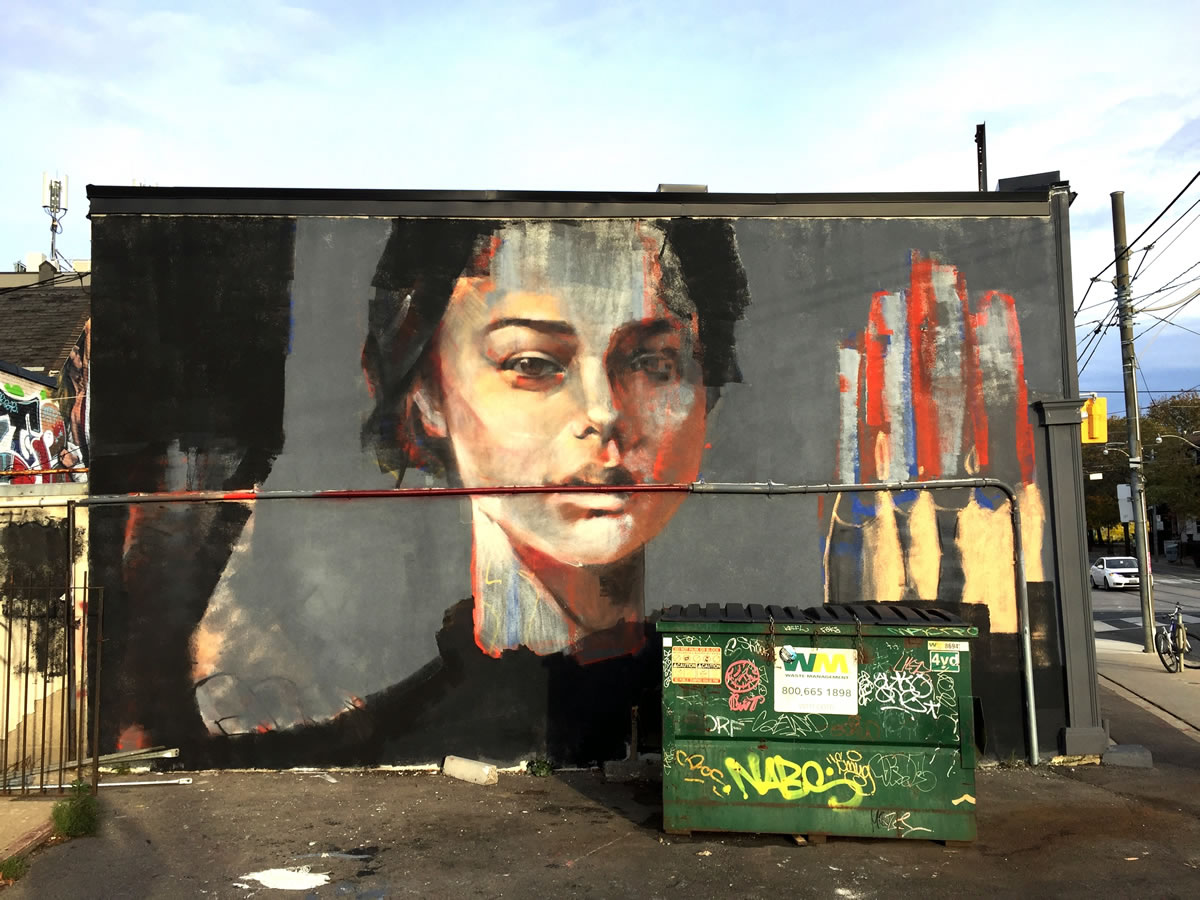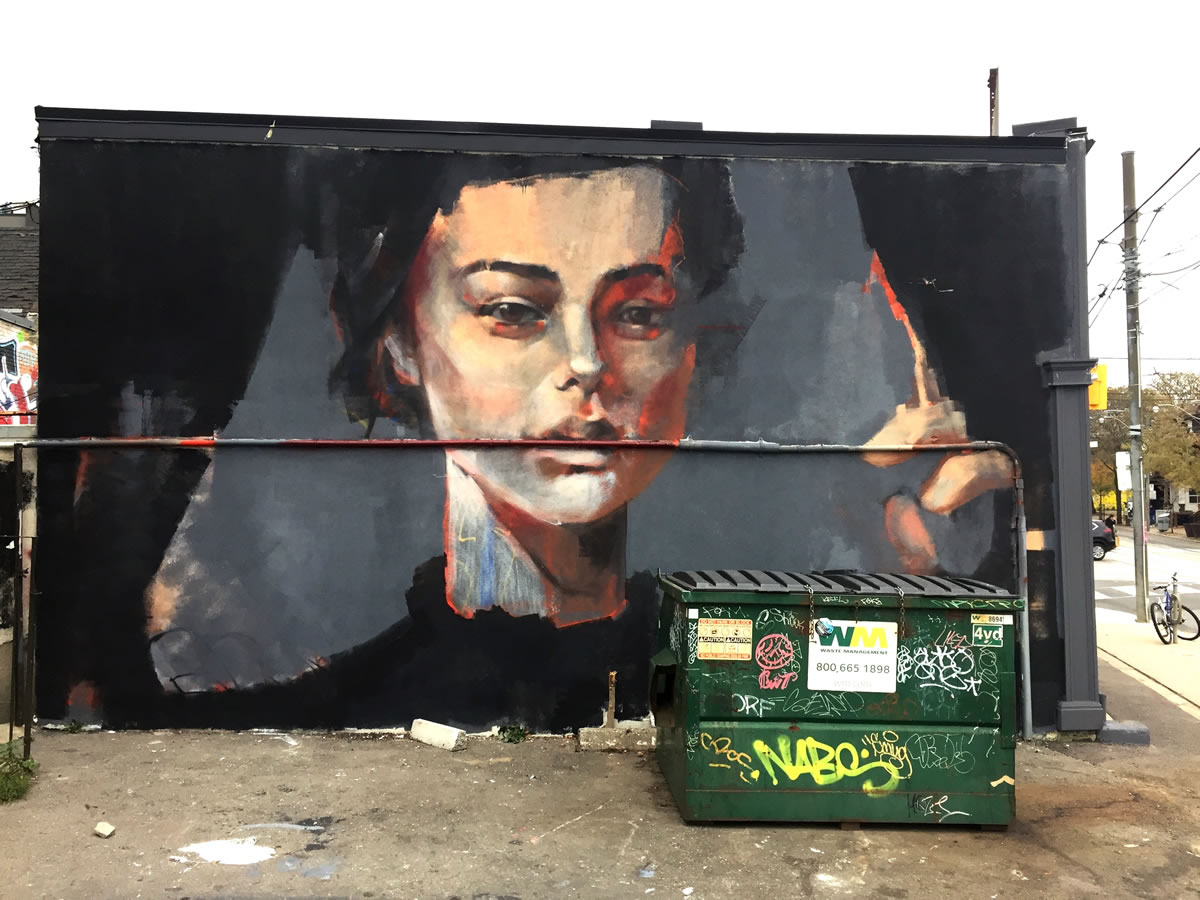 This mural by Valmor Garcia is at the same location. It's still a work in progress and I will post it when it's finished. It's also for Dundas West Museum.
Toronto Street Art Graffiti Found Here:
Elicser Elliott with Sight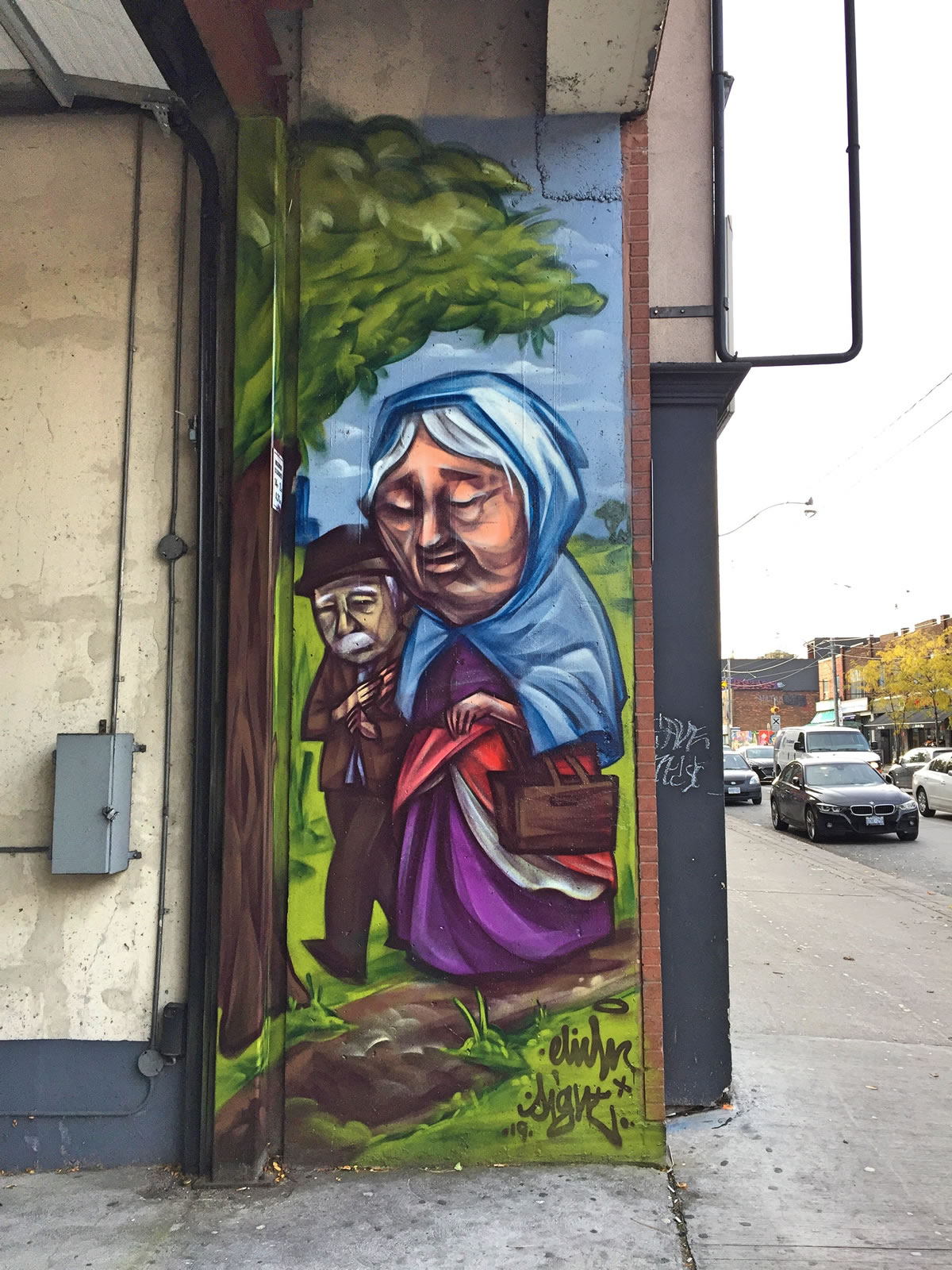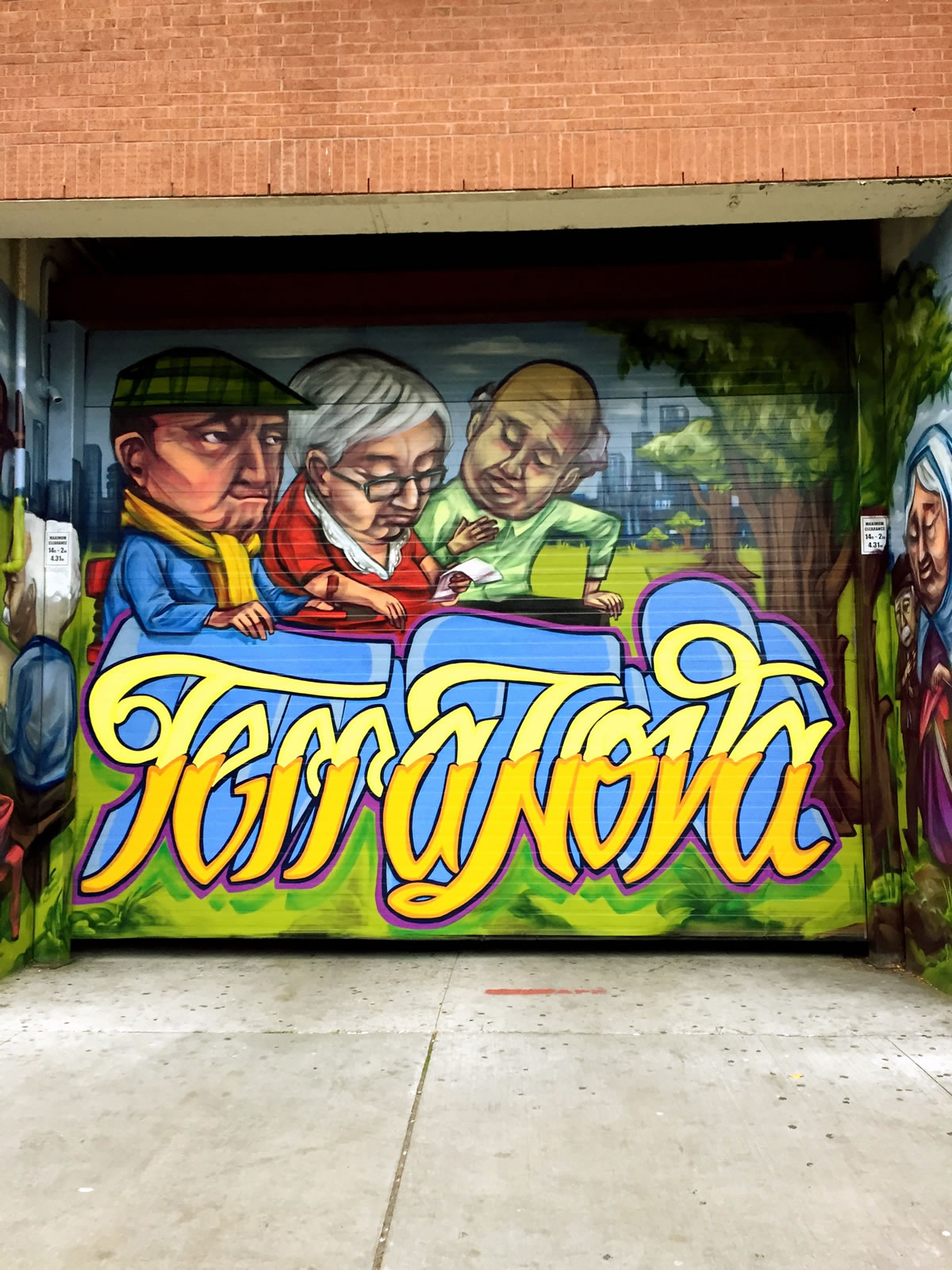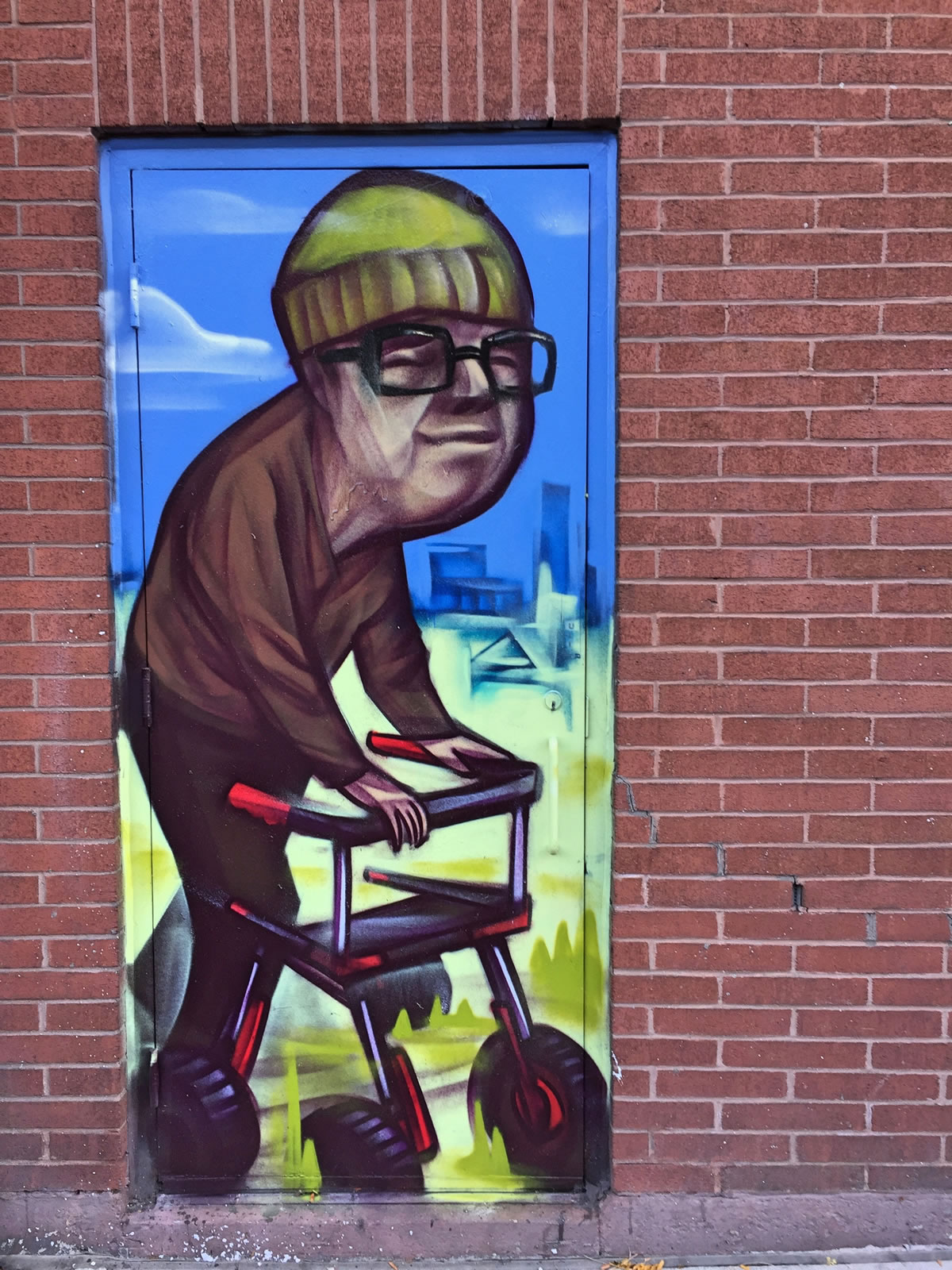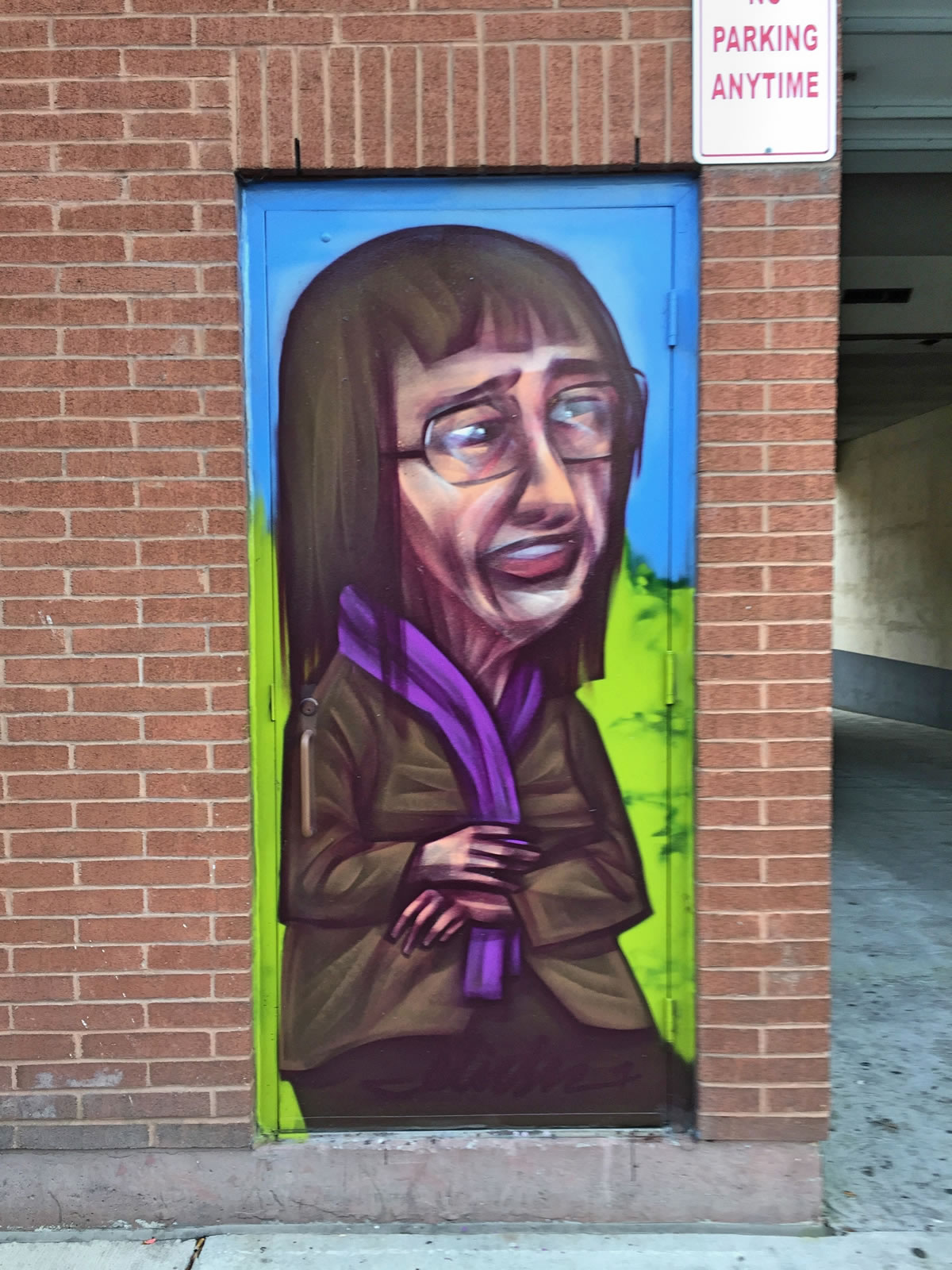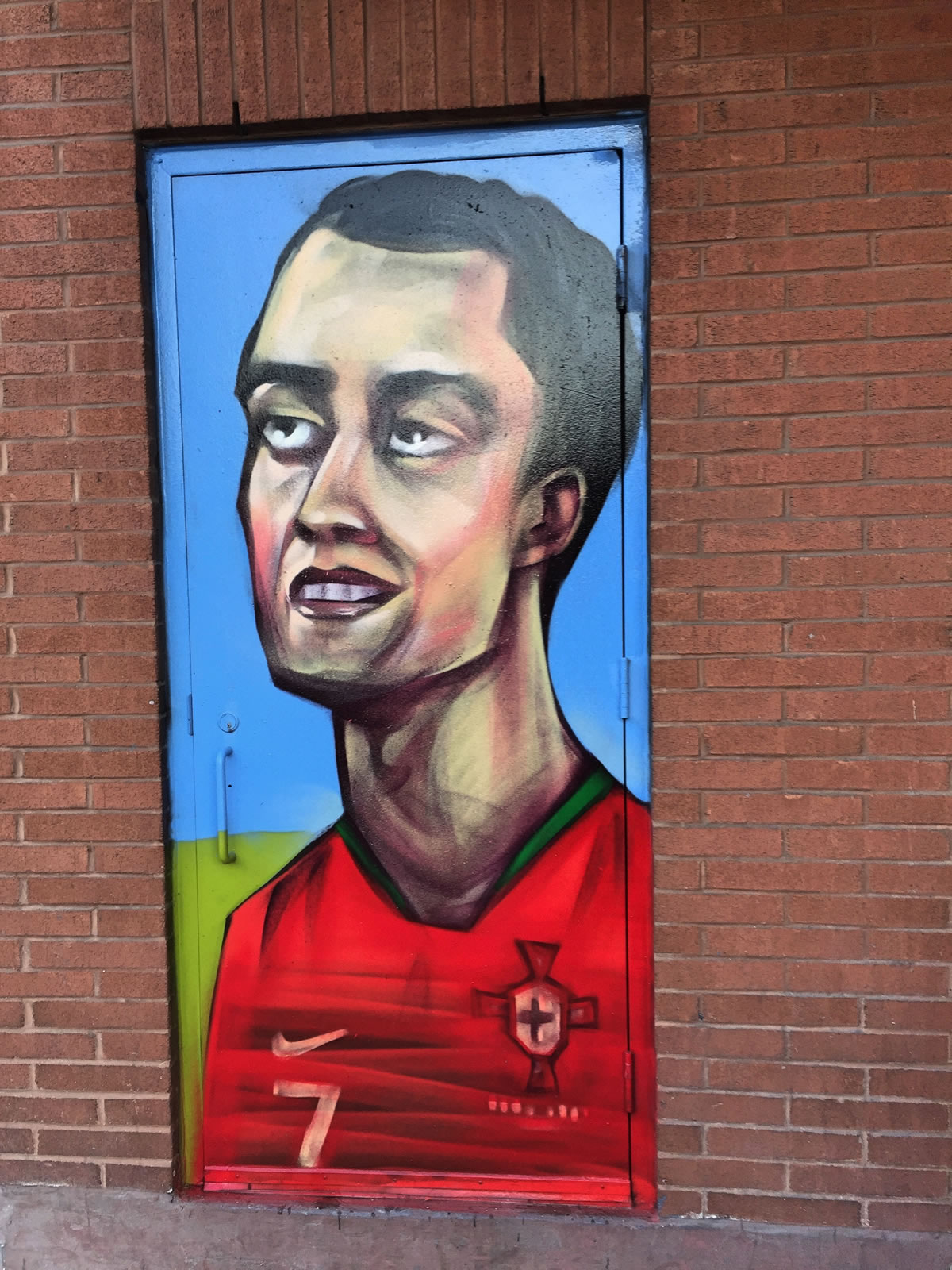 I passed this new mural by Elicser Elliott and Sight outside of a retirement home in the heart of Portugal Village 🇵🇹. It's absolutely perfect for the area. The people that they have pictured are exactly like the people that I see in this neighbourhood. 👌
Toronto Street Art Graffiti Found Here: