Morto One Street Art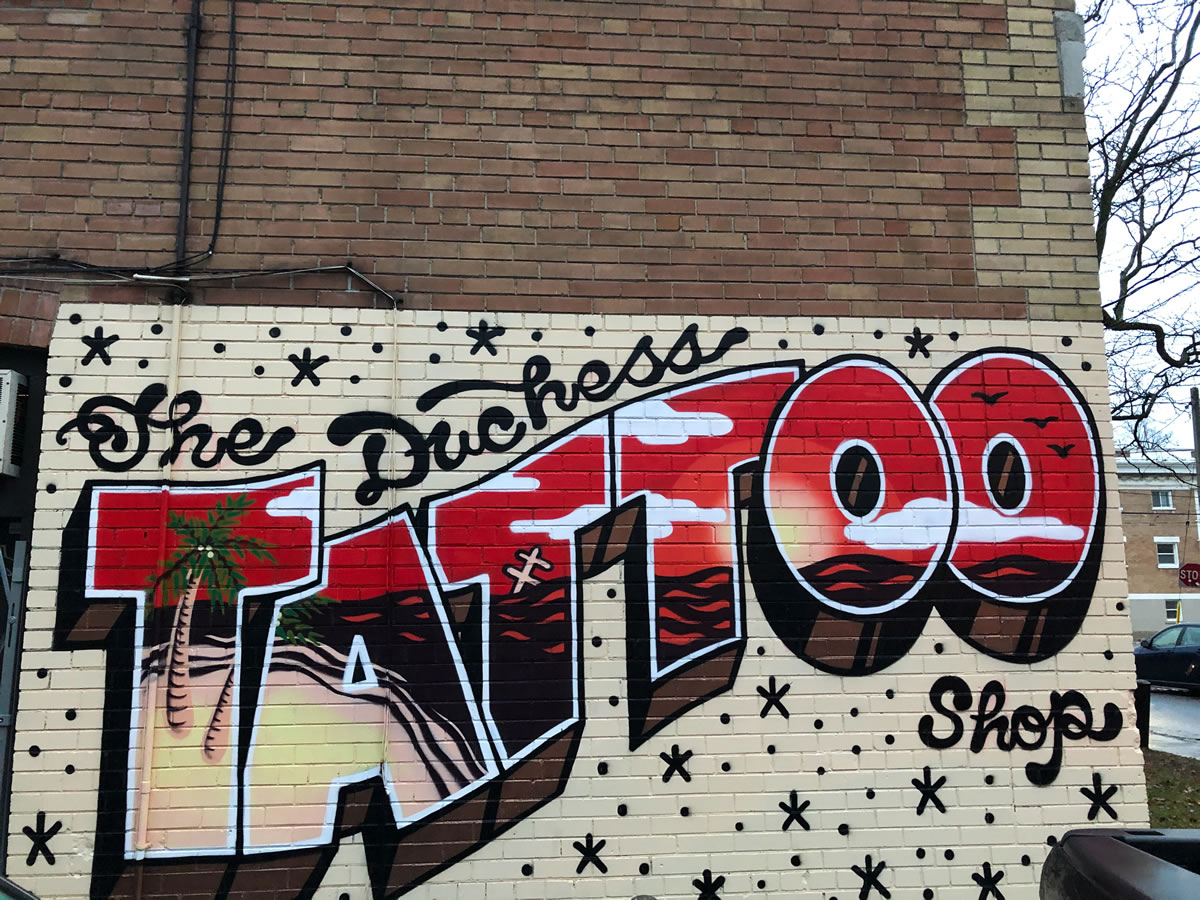 This was commissioned by Duchess Tattoos outside the side of her shop. Morty is the artist. There were cars in front so it was difficult to capture.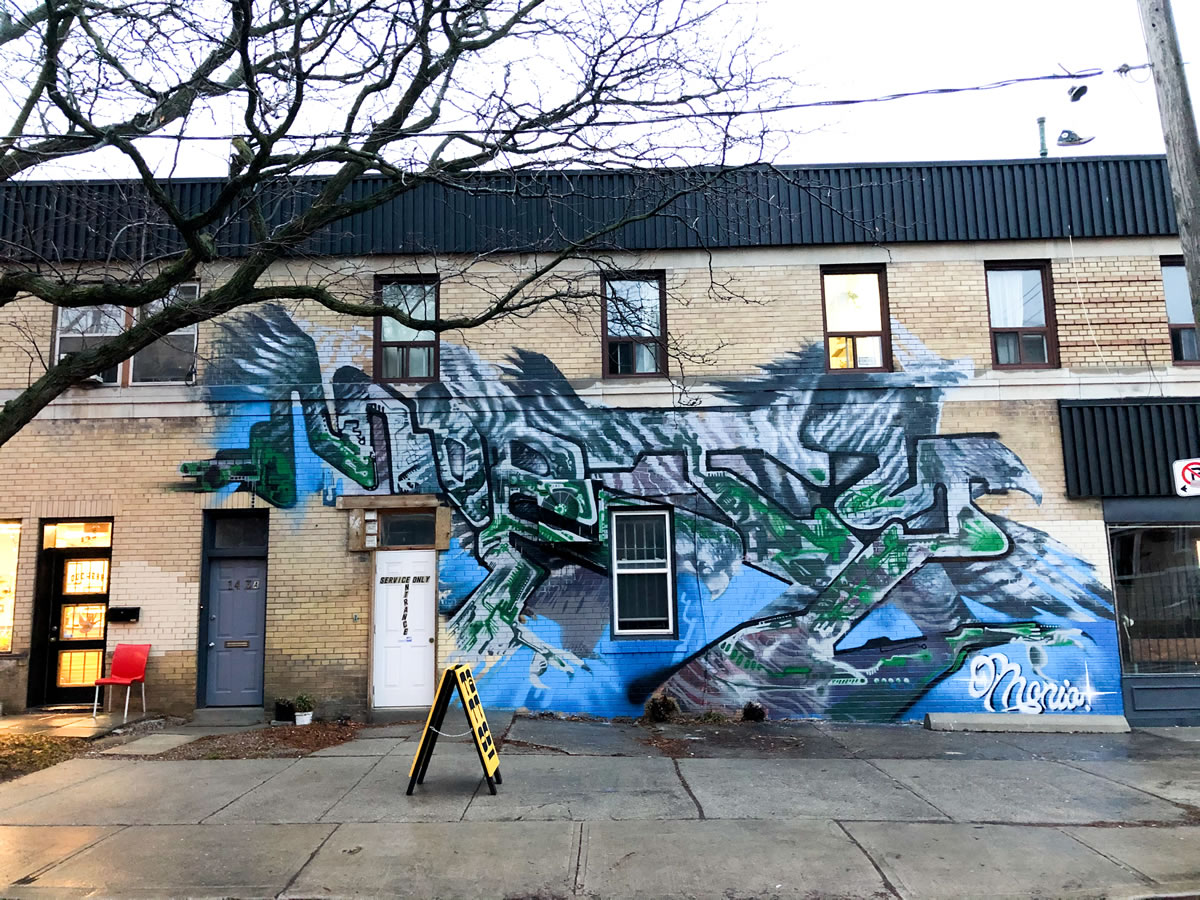 Not sure if I should post this other one but it's on the other side of the same building. He said it's a work in progress but I will follow up with the finished result.
Toronto Street Art Graffiti Found Here:
Puppy Paste Up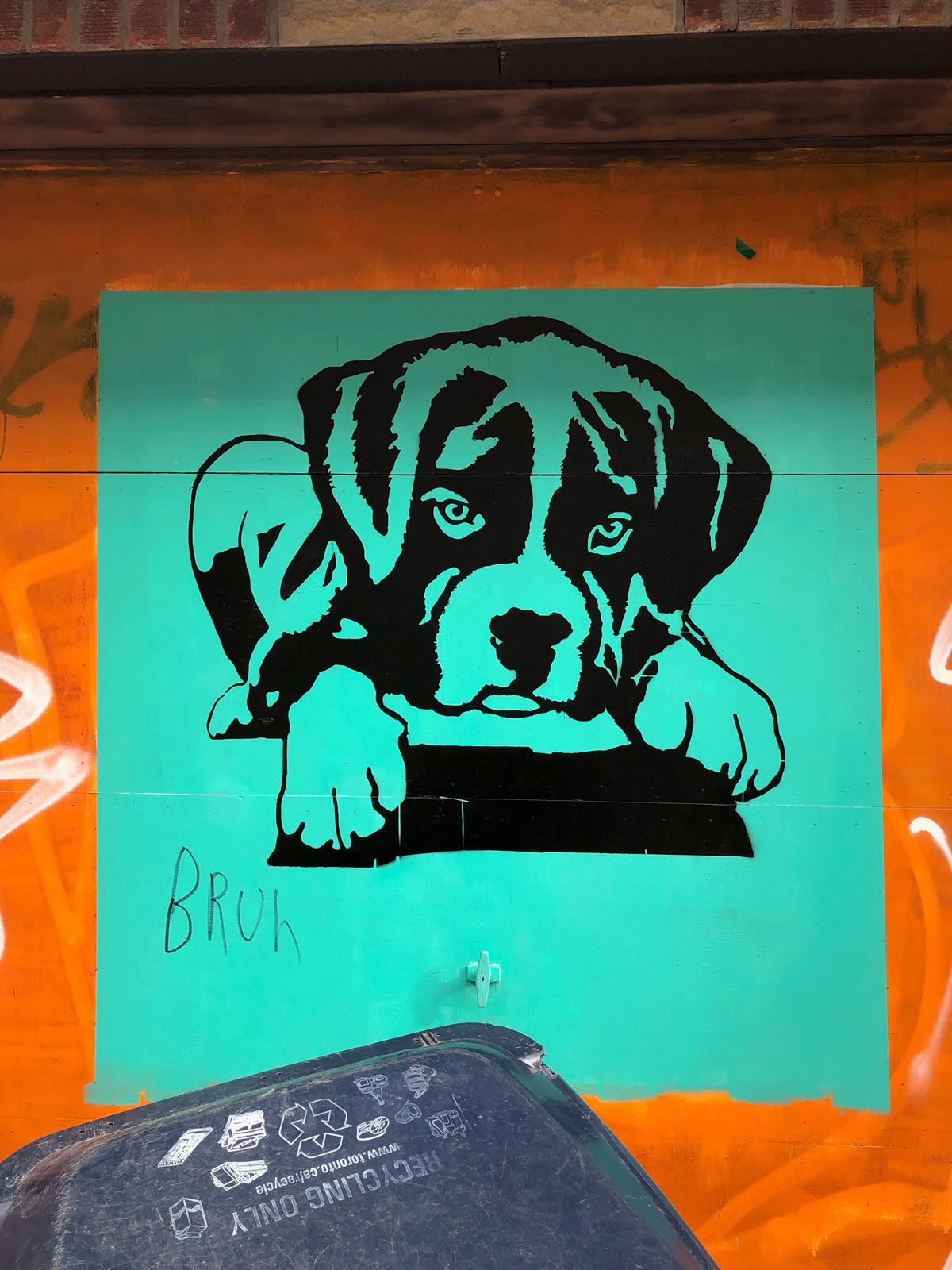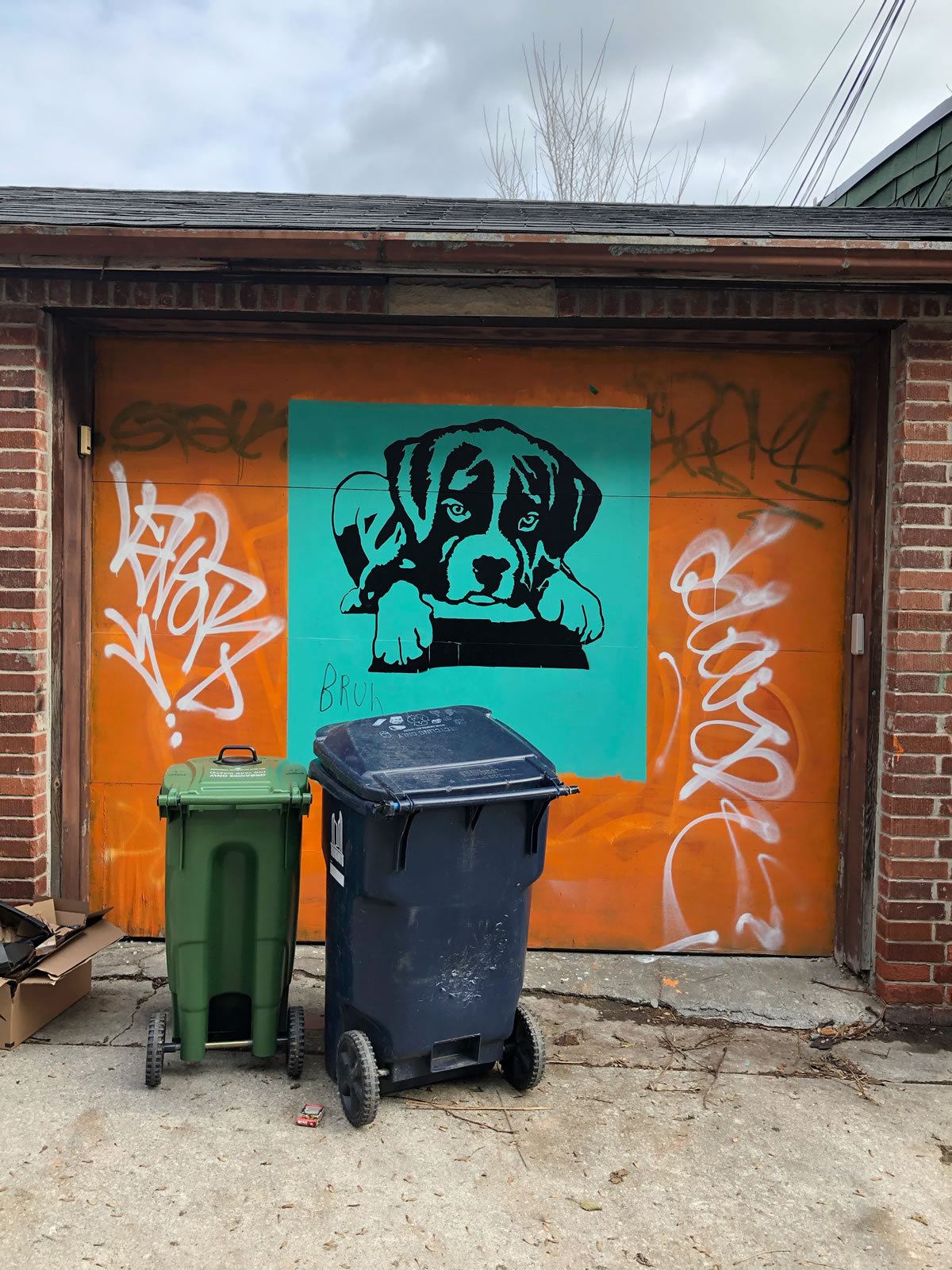 This is one of my faves of the week. So random.. a paste up of a puppy on someone's garage door. Unsigned of course !
Sarah Shields Garage Door Mural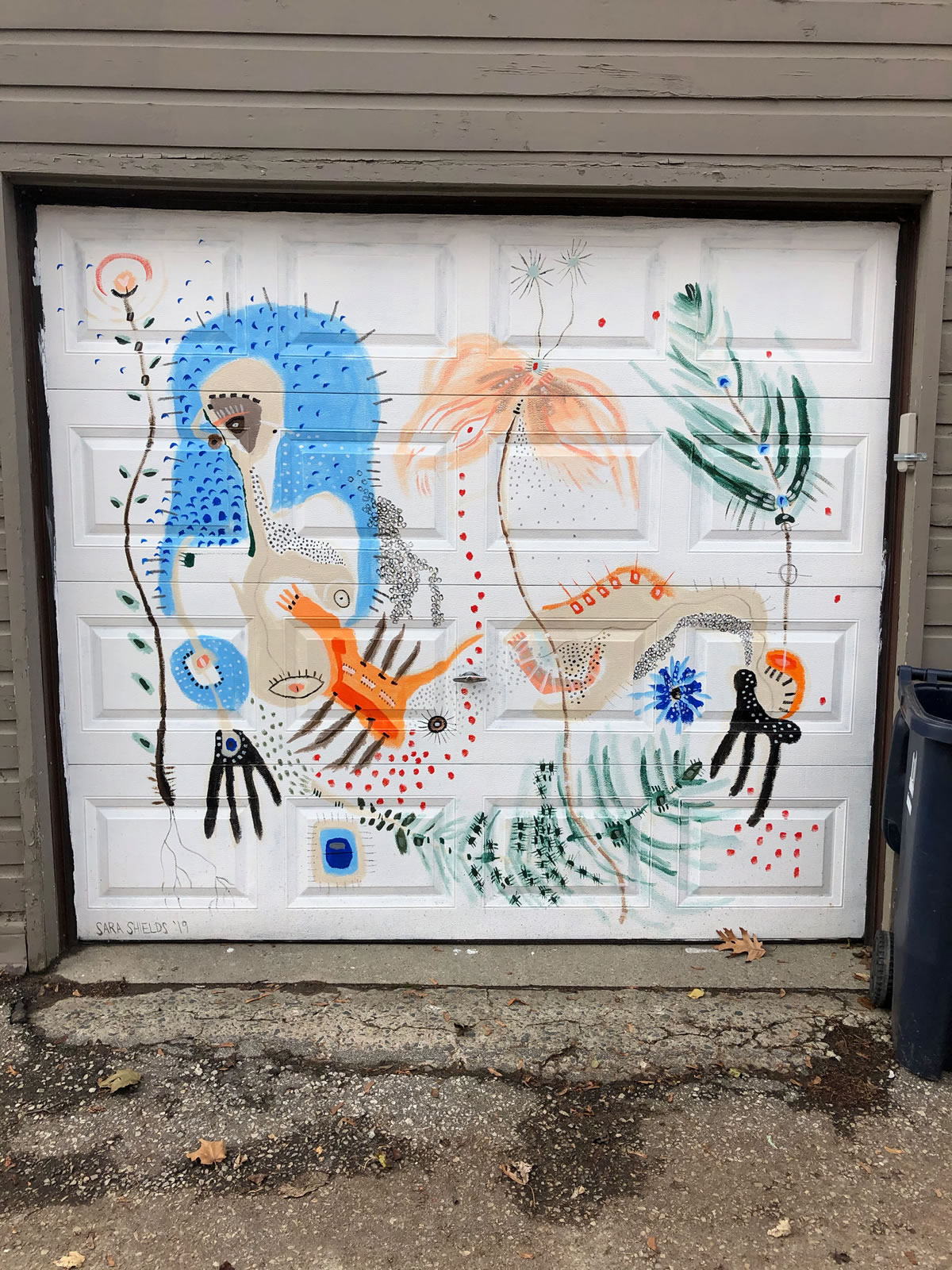 Found this in the same alley as the puppy. It was signed 'Sarah Shields' and dated this year. Maybe Sarah is the homeowner ?
Toronto Street Art Graffiti Found Here:
PA System Wall Mural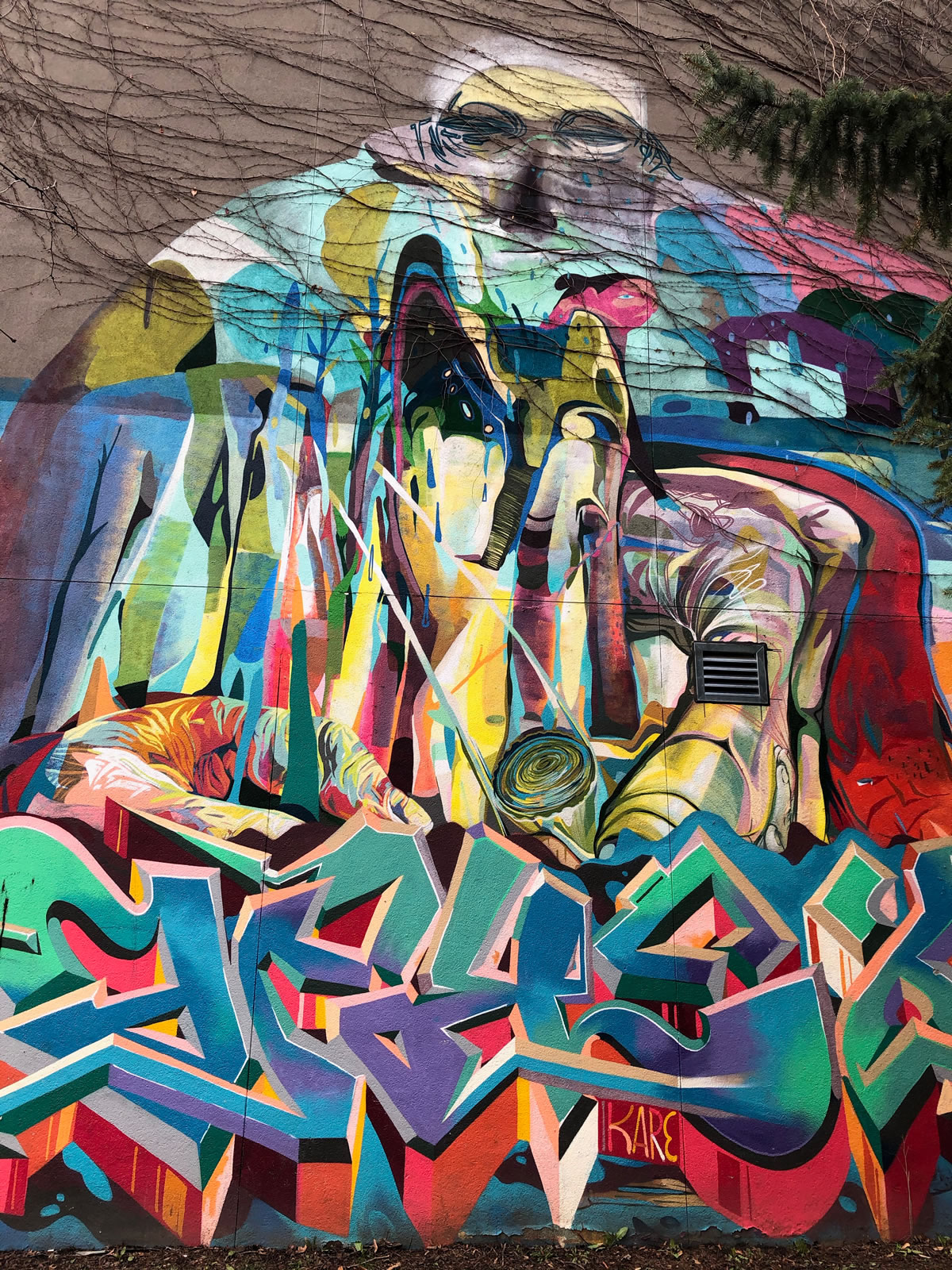 This mural by Alexa Hatanaka & Patrick Thompson – who go by PA System – was tagged last year.
On Instagram they let me know that Aphex did the bottom. The bottom was the part that was covered with graffiti.
PA System creates collaborative and socially-engaged projects in the high arctic, including their ongoing project with Inuit youth in Kinngait (Cape Dorset, Nunavut) called Embassy of Imagination.

PASystem
Toronto Street Art Graffiti Found Here:
Birdo Garage Door Mural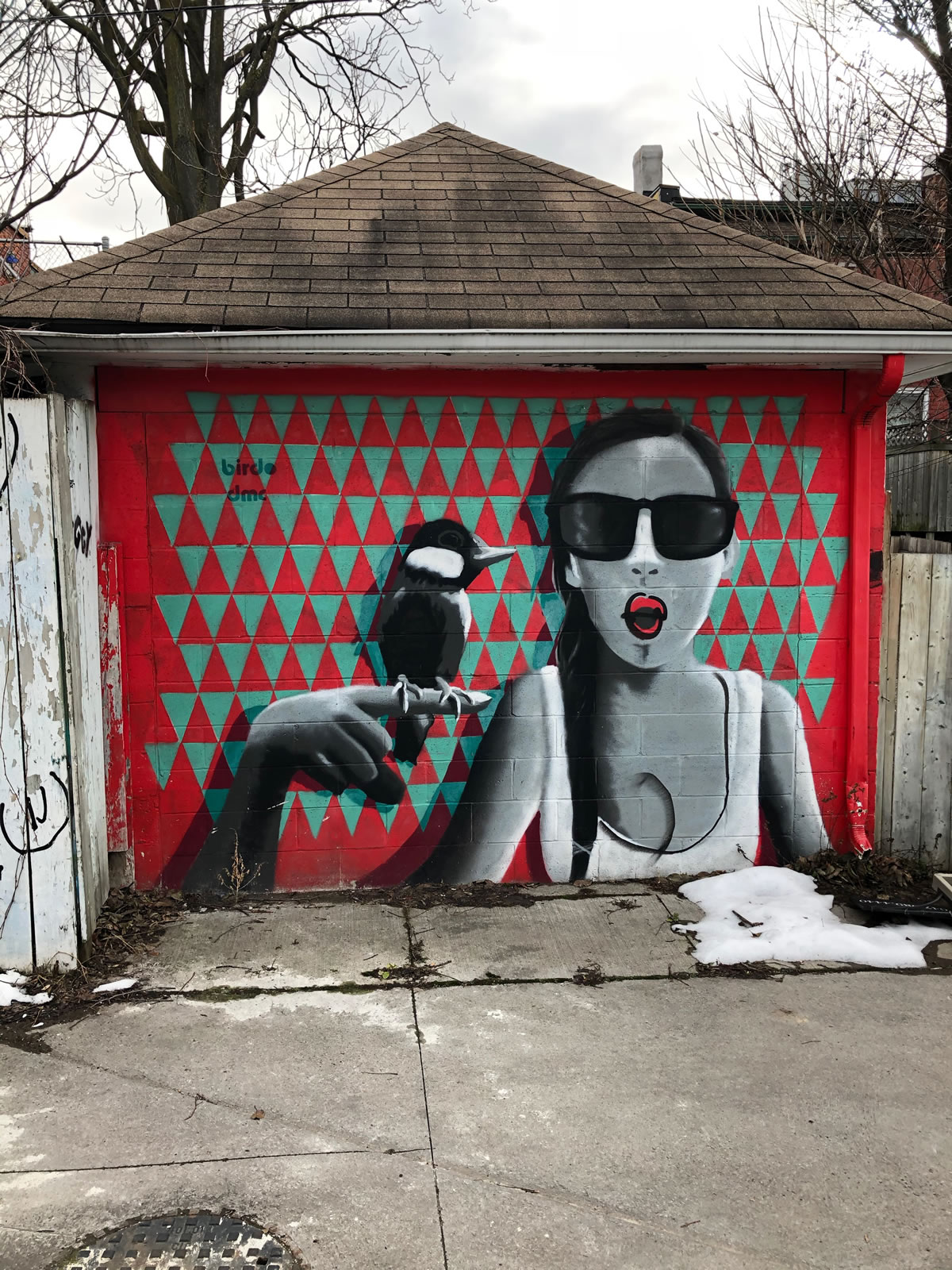 Was surprised to find an old Birdo mural this week. It was done back in 2016 – maybe even earlier. I think it's been preserved because this alleyway is a dead end.
I found a couple of other hidden gems in the same alley.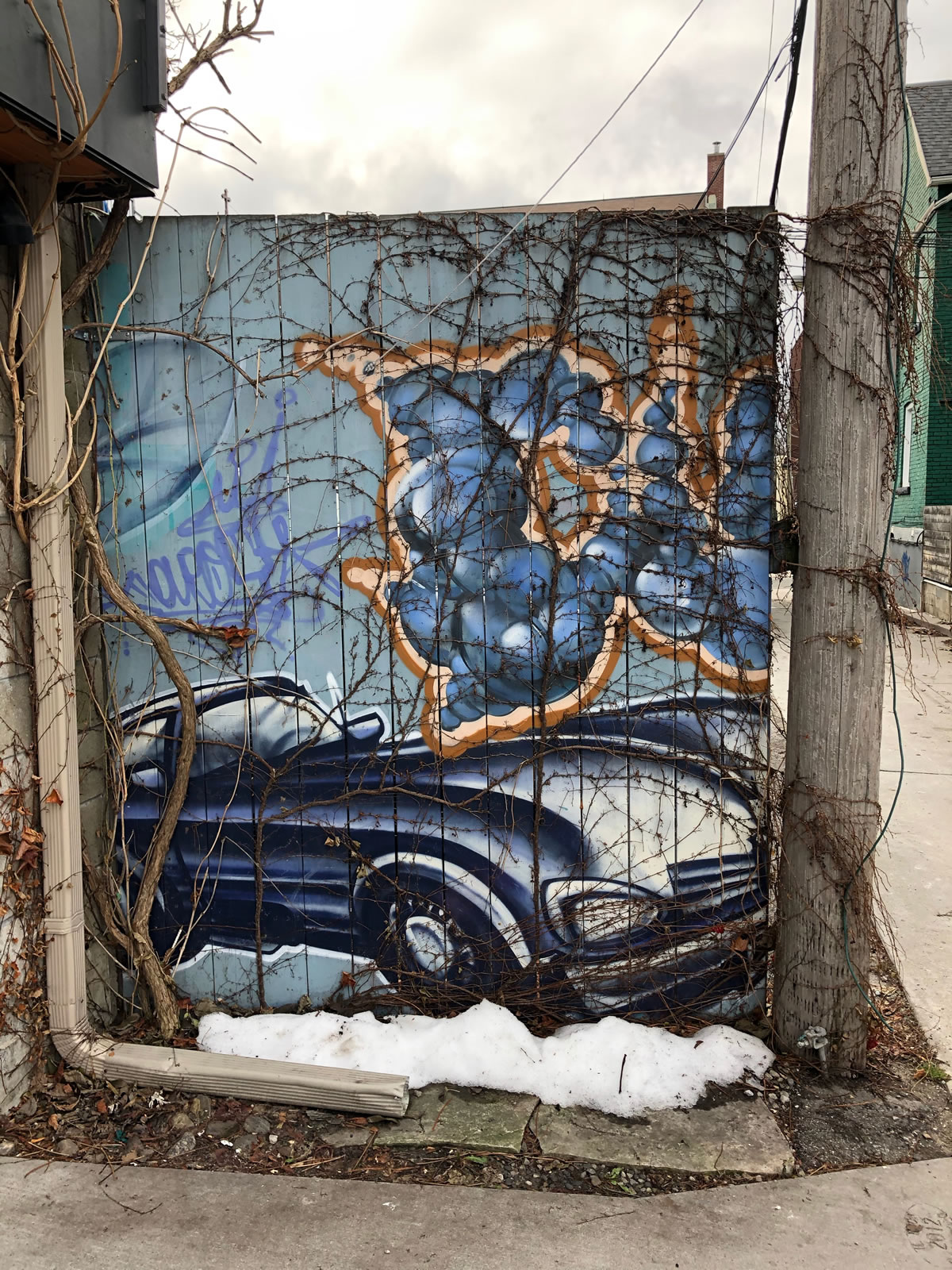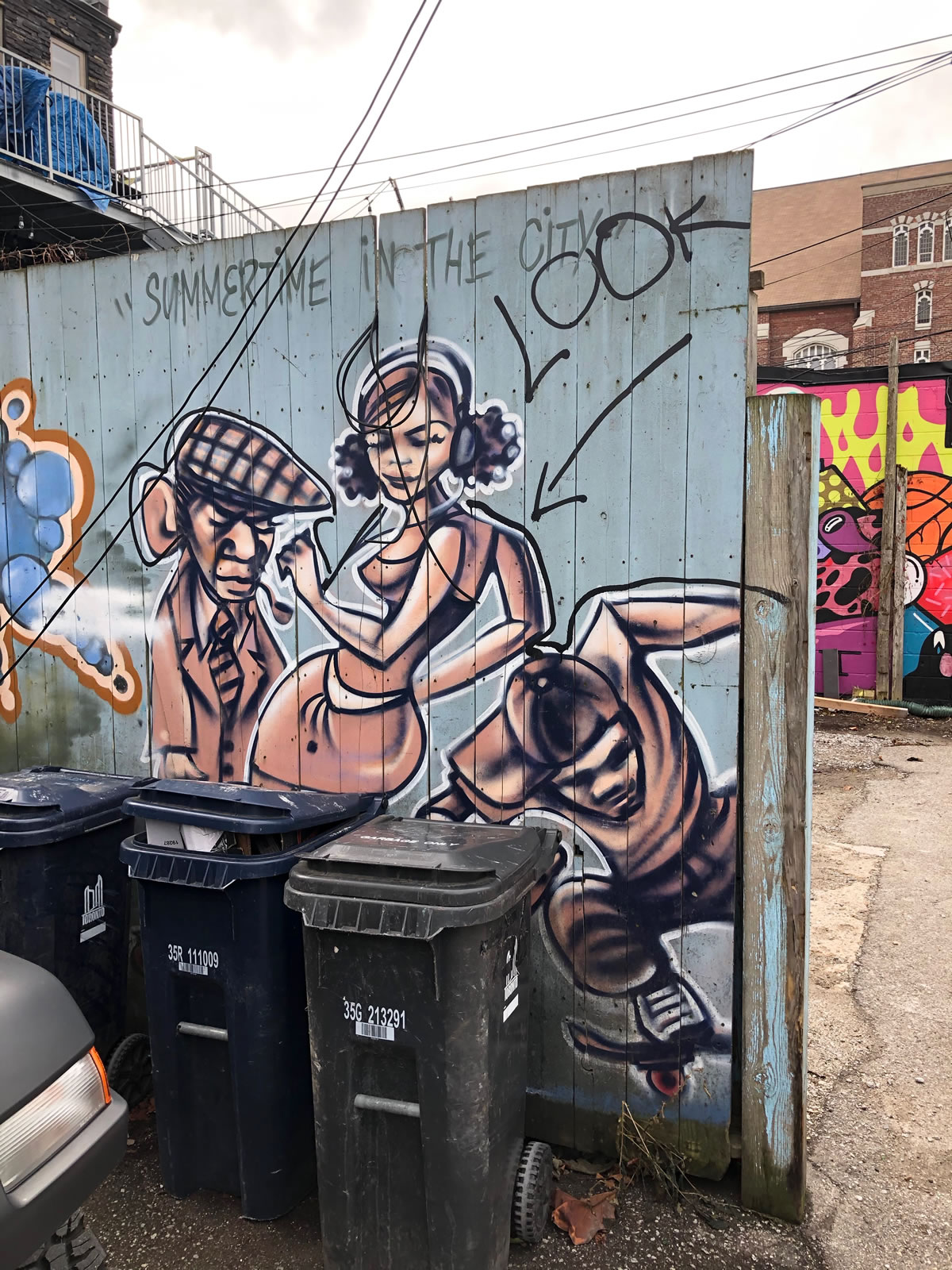 I think this might be Erica Balon.. but I can't find it on her Instagram. There was another mural on the opposite wall but it was blocked by a car.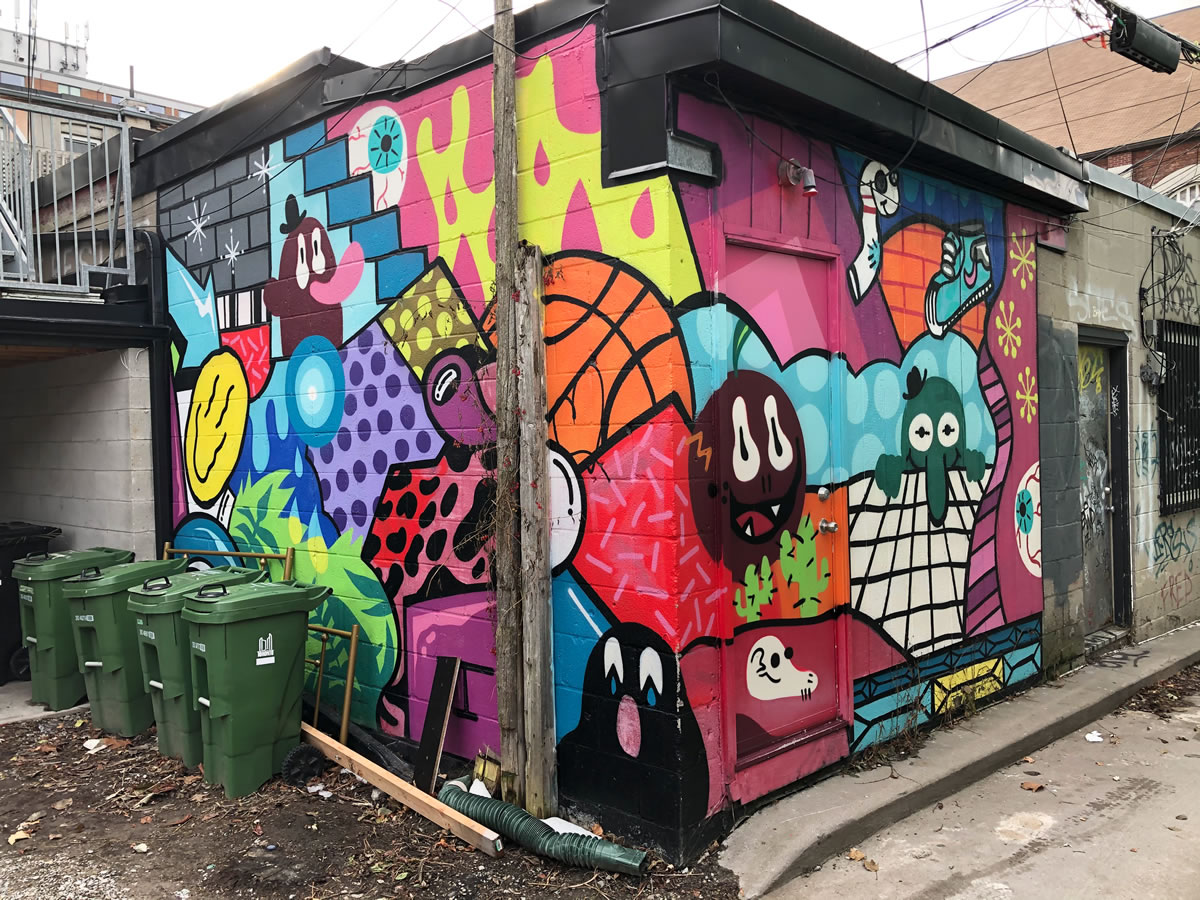 This was in the same alley. There must have been a mural project down here a few years ago. I like that they have been mostly keep tag free after all of these years.
Toronto Street Art Graffiti Found Here:
Micah Lexier Self Portrait Wall Mural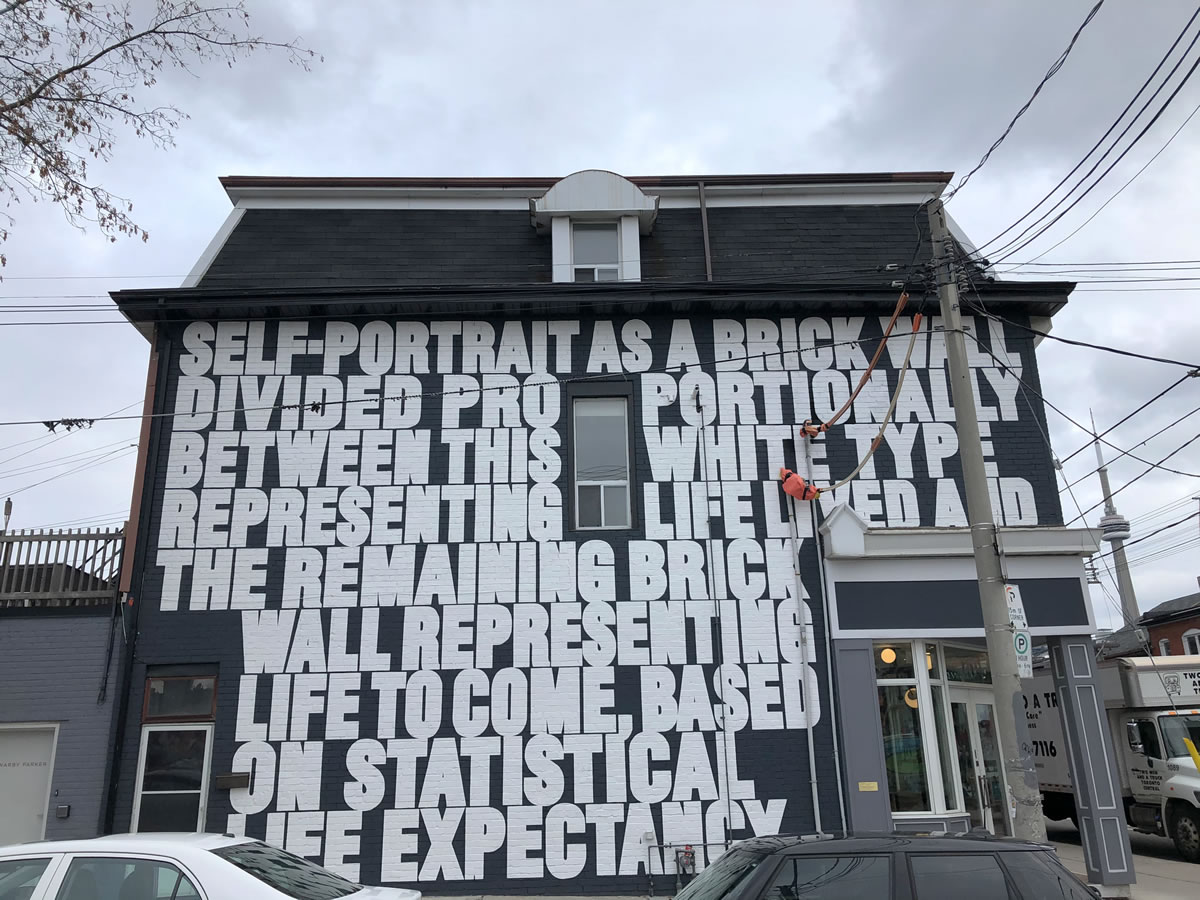 Not really sure if I should call this a mural.. as it's more of a concept with typography.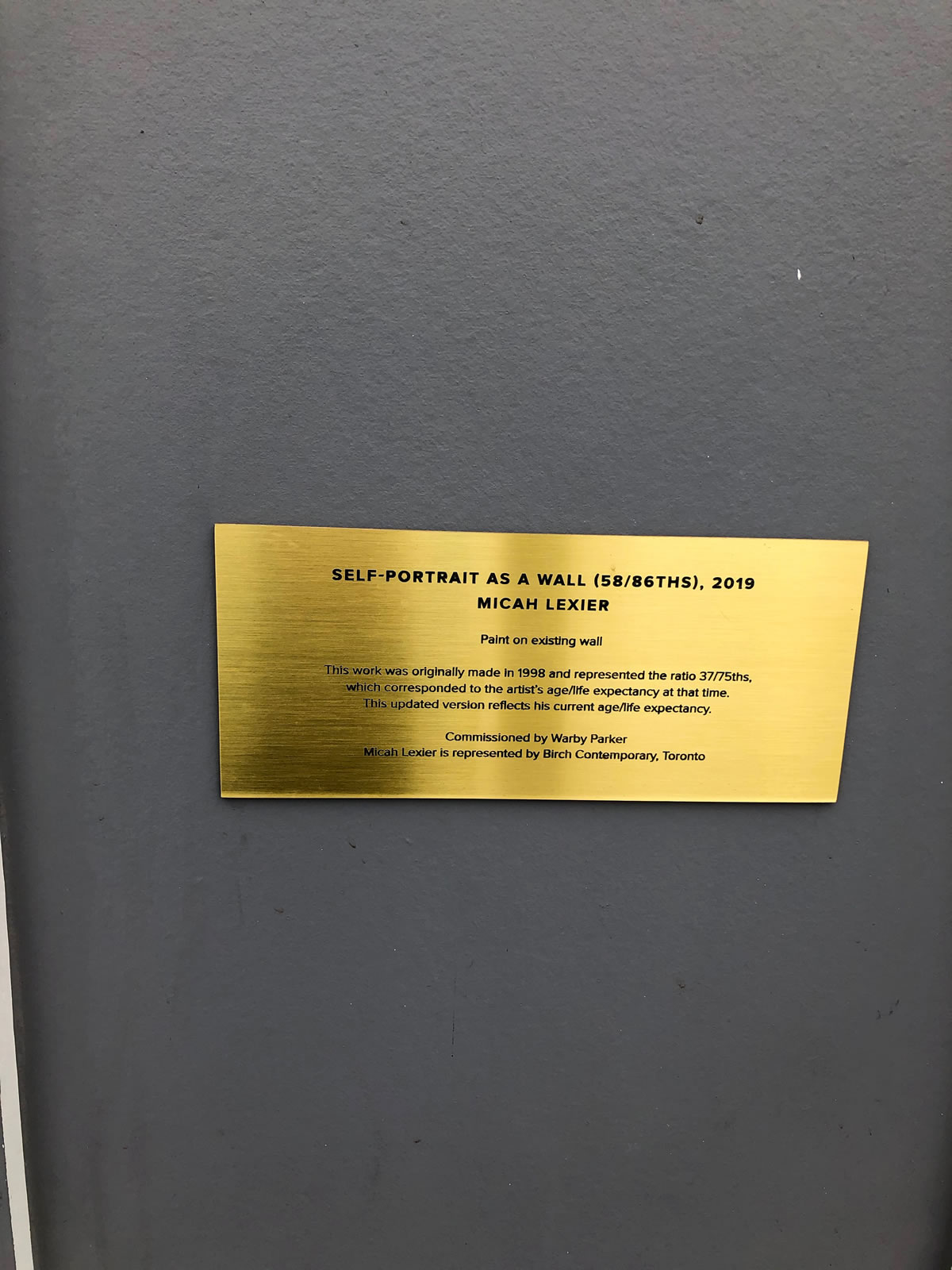 Micah Lexier was the lead artist for this project. You can see they even have gold plaque about the project. The other artists involved with this are: Cosmo, Trevor Wheatley & Elisa Julia Gilmour.
Toronto Street Art Graffiti Found Here:
Ben Johnston Design Mural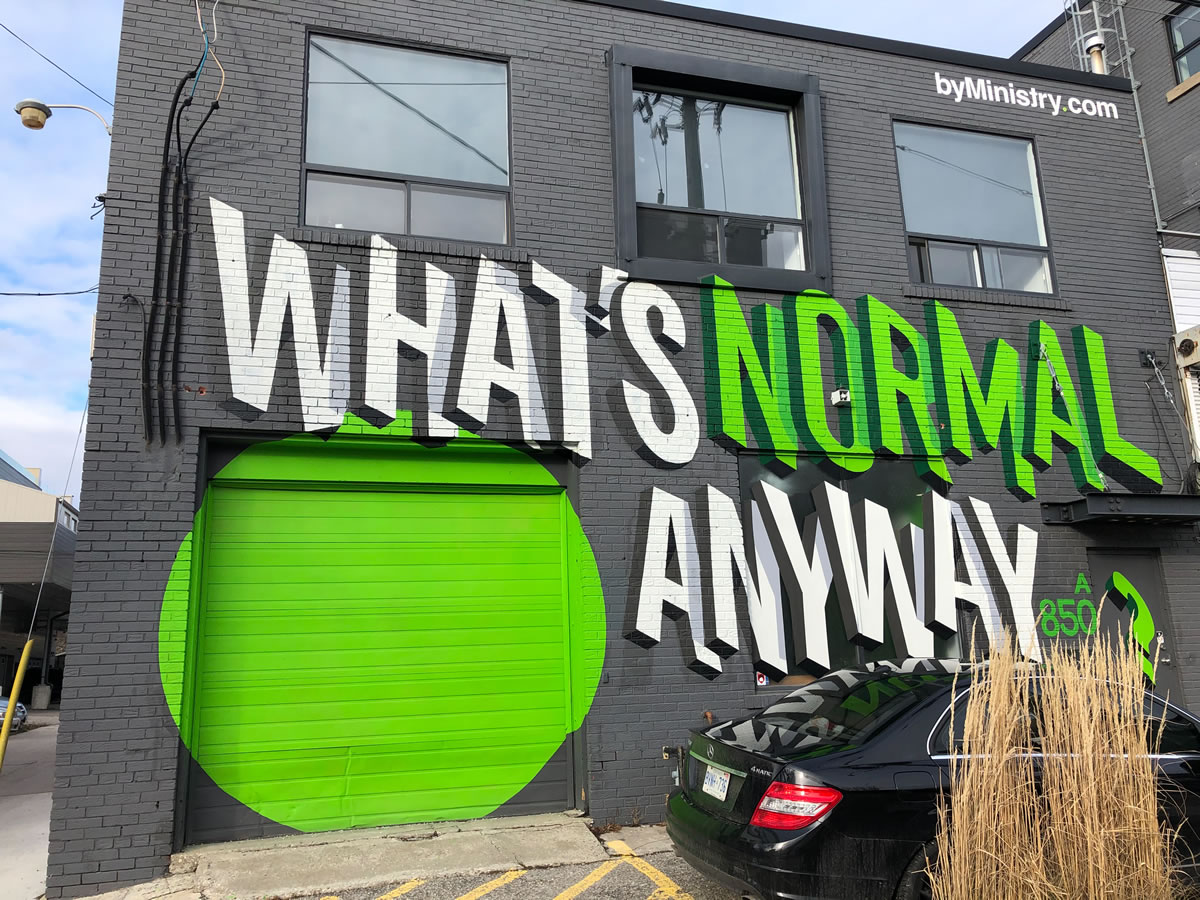 I will finish this post with another typography based mural. Again, this is technically a mural but it's also a design concept – IMHO anyway.
I don't even know what this is for. It says 'byministry.com' on the wall. I went to their website.. it says:
"The house where plant-forward living meets elevated food & drink, music, art, fashion, and wellness. Through thoughtful design, we're creating spaces and collections that take your plant-forward lifestyle to a higher place.

ByMinistry
I finally found their IG. It's for a marijuana place. They have a time lapse video of Ben making the mural !
Toronto Street Art Graffiti Found Here: