🎨 Hello by Kirsten McCrea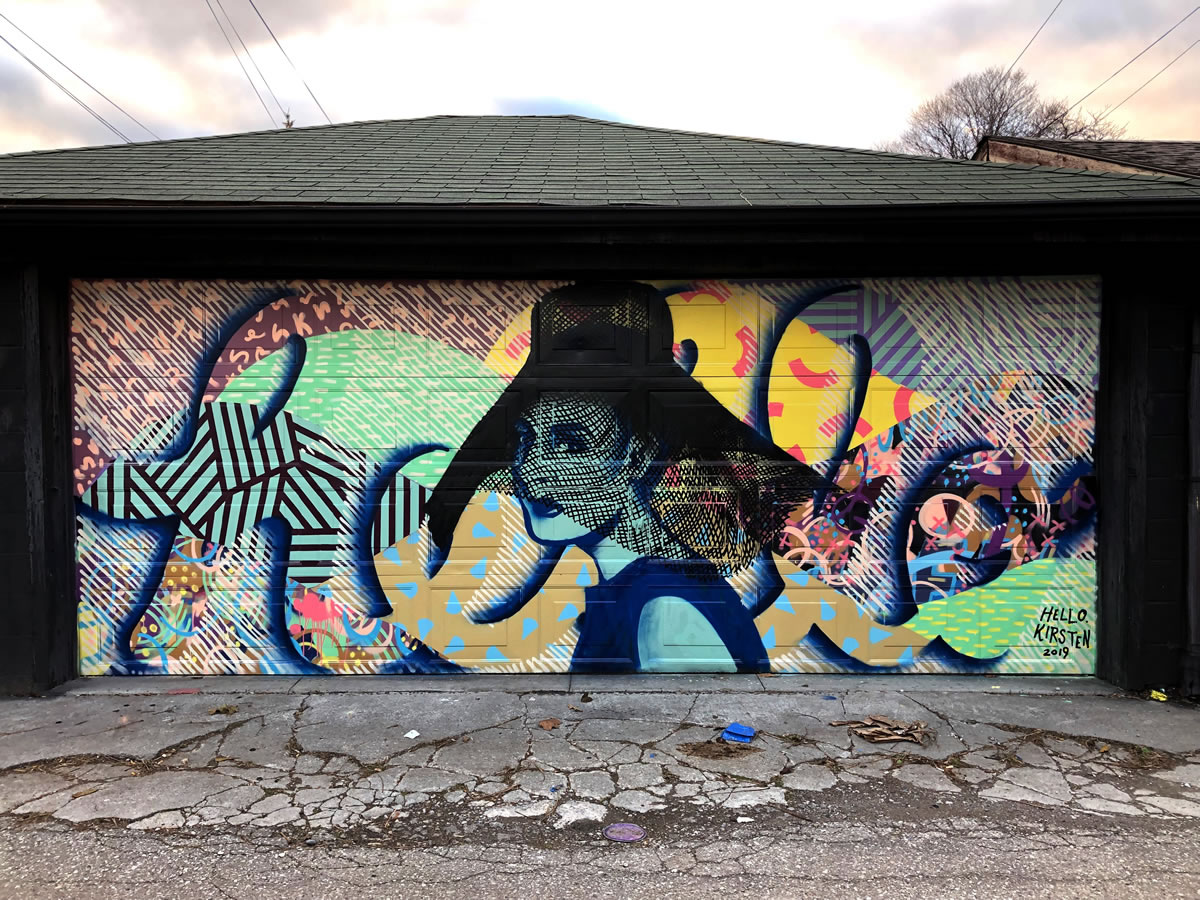 This was Kirsten's contribution to the Ossington alleyway project a few weeks ago. She goes by Hello Kirsten on Instagram FYI.
She uses her distinctive patterns in all of her work.
From her website:
My detailed artworks showcase layered histories, using ornamentation and patterning to reveal alternate narratives that celebrate diversity in all its forms.

HelloKirsten
Toronto Graffiti Street Art Found Here:
🎨 Two Murals in One Photo !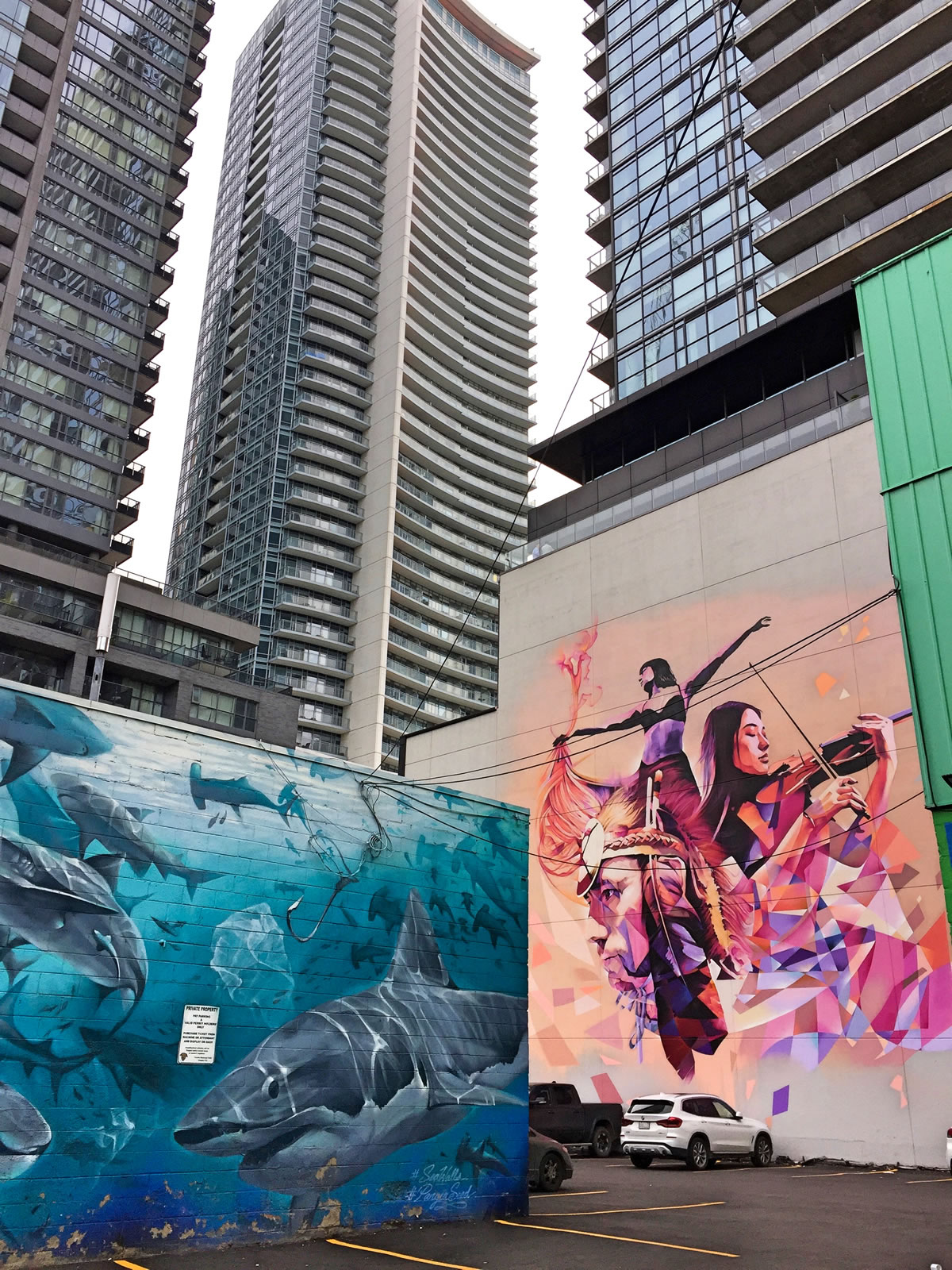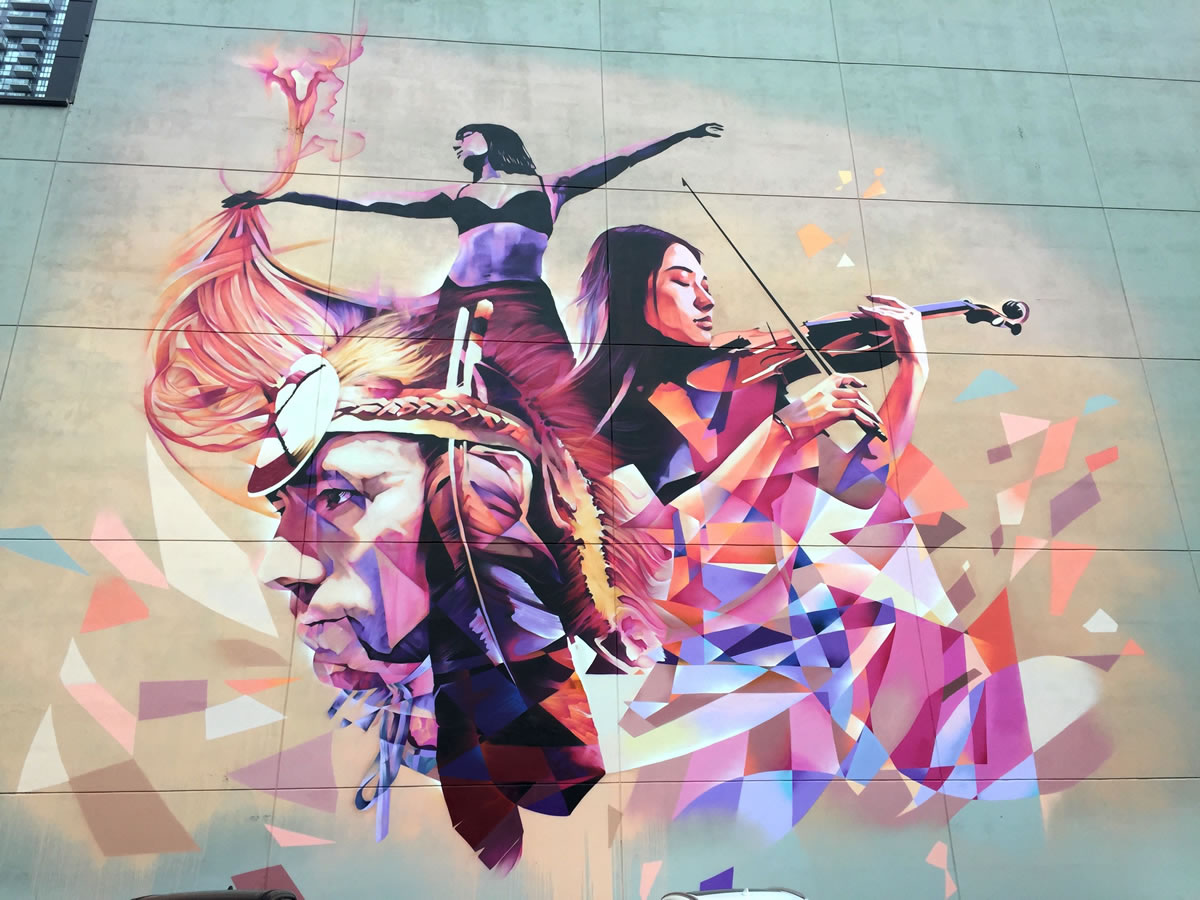 The mural on the right was done back in September of this year by … Christina Mazzulla @cmazzulla with Alex Bacon @vizsla_bacon and @reliable_rons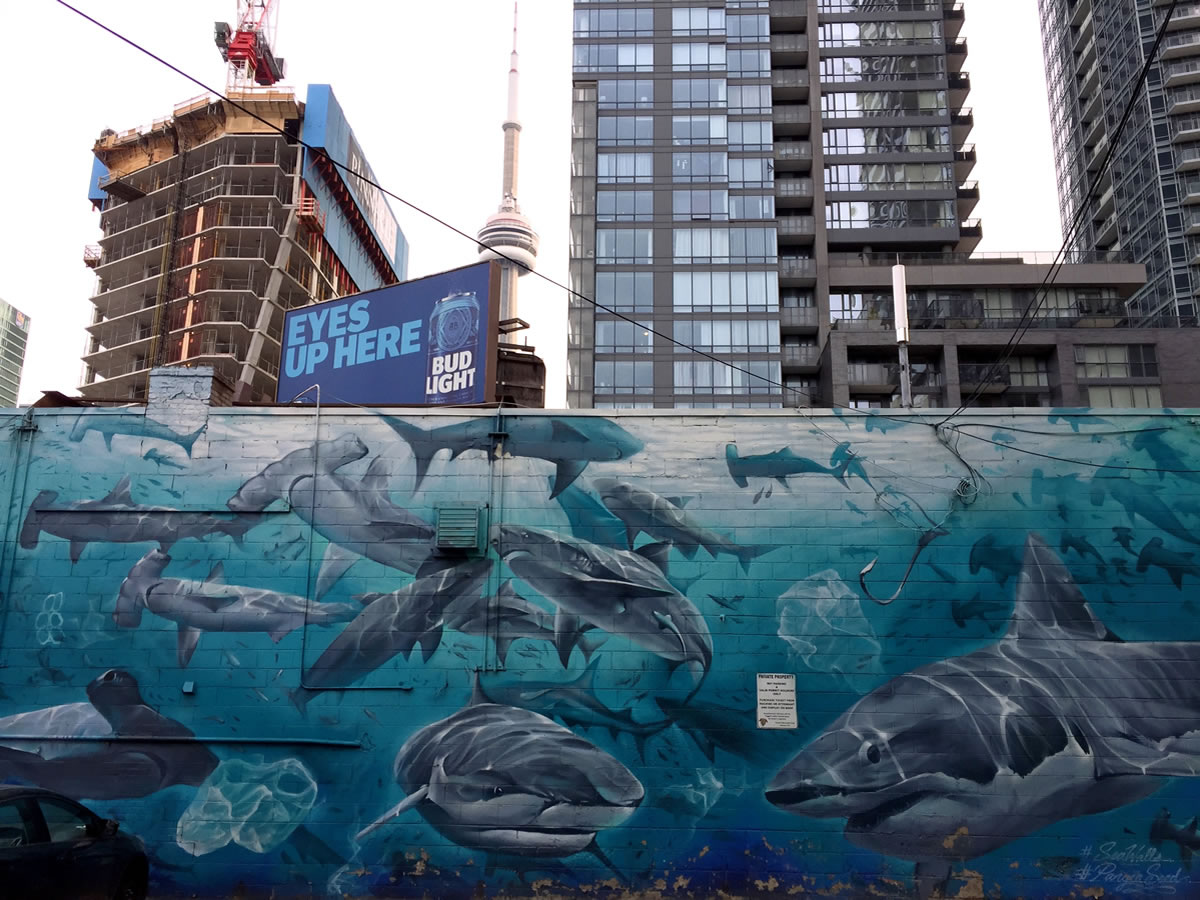 And the mural on the left was done in September of last year by Alex Bacon @vizsla_bacon Willy Wales @immortal.wales & Christina Mazzulla @cmazzulla for @pangeaseed
These are both incredible murals !
Coincidentally, I used to live 3 doors down to the right of here in the 90's.. and all those highrises were not there !
The building with the sharks was there way back then.. and Hooters @hootersdowntowntoronto had just moved into the neighbourhood. It was the talk of the town.
Funny how some things change.. while others do not.
Toronto Graffiti Street Art Found Here:
🎨 "Spirit" by SADAR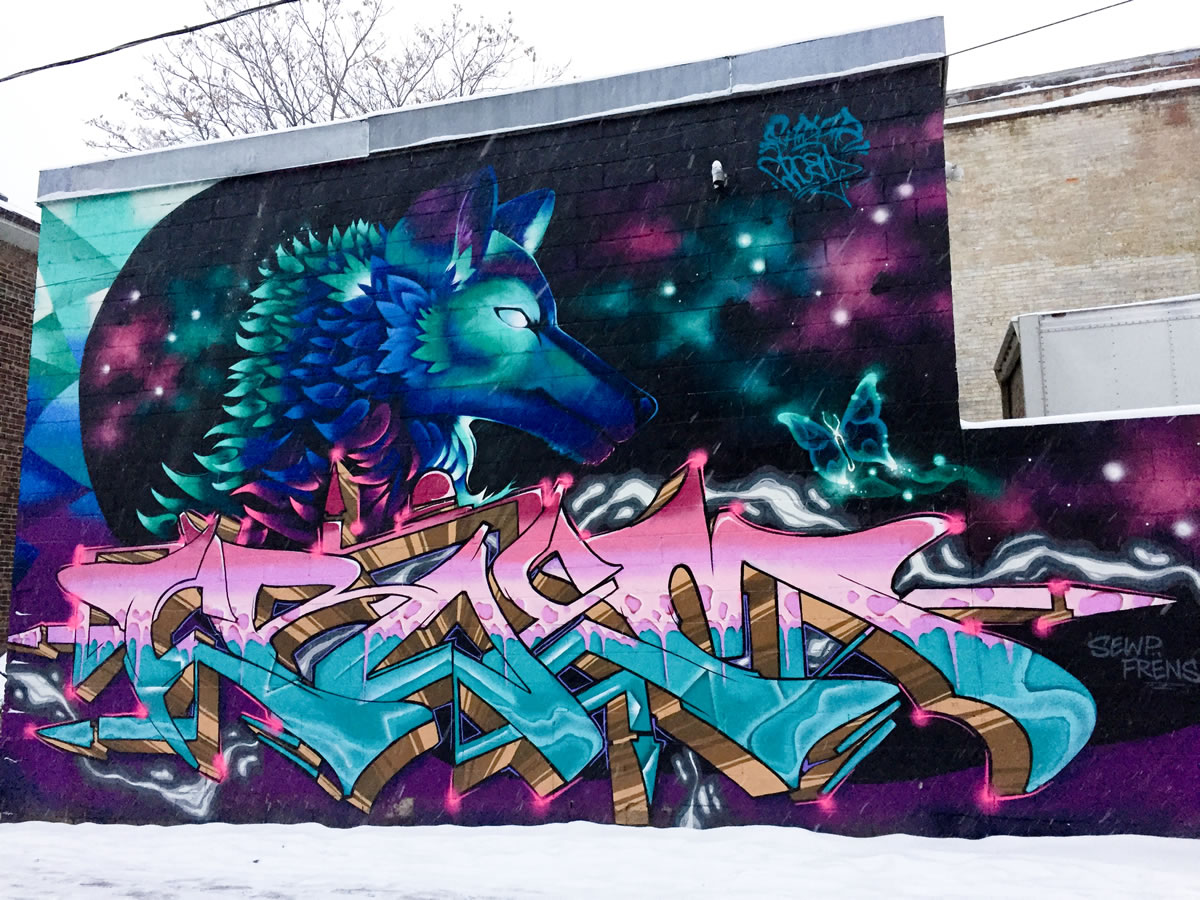 @blazeworks & CROEM @squinteastwood_ for @dundaswest.museum
I saw this for the first time when it was snowing..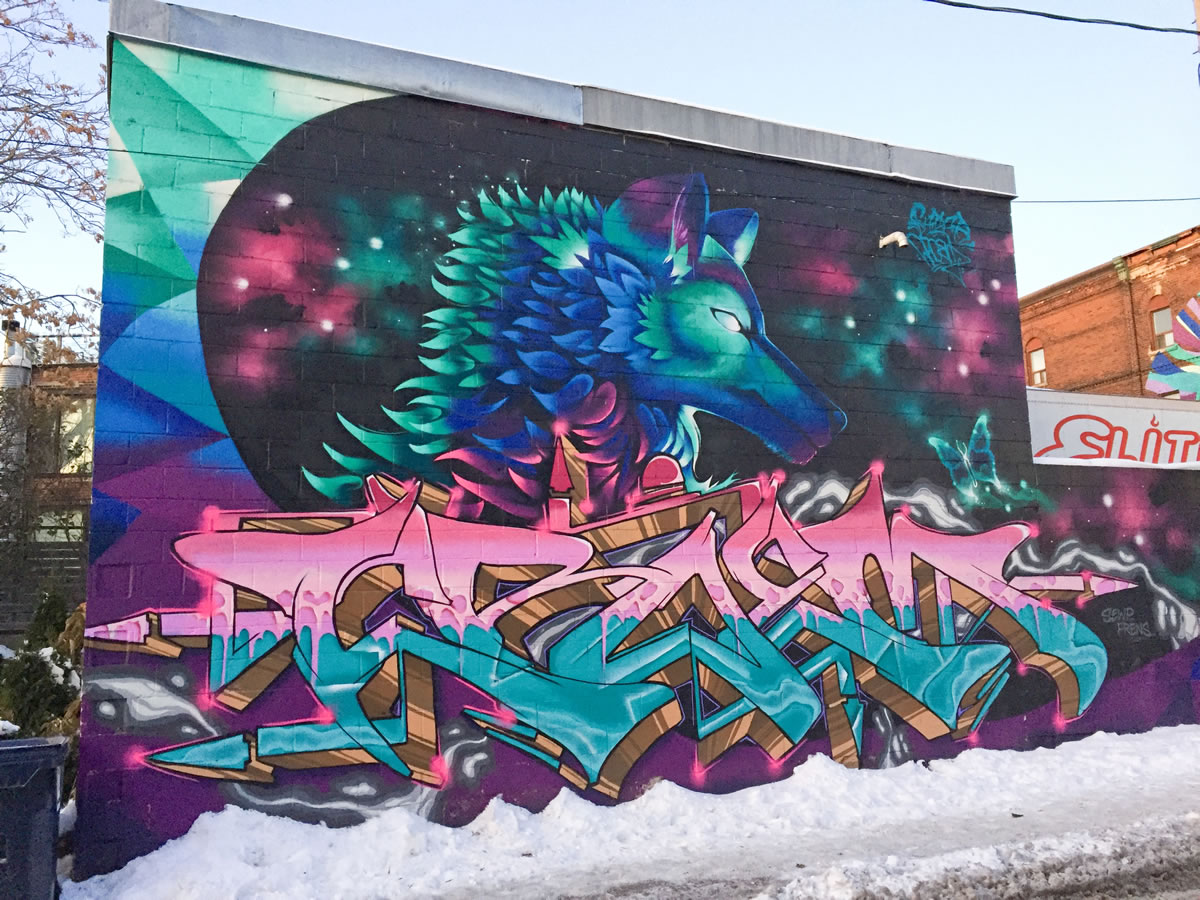 I walked by the next day and the colors really pop out against the white snow..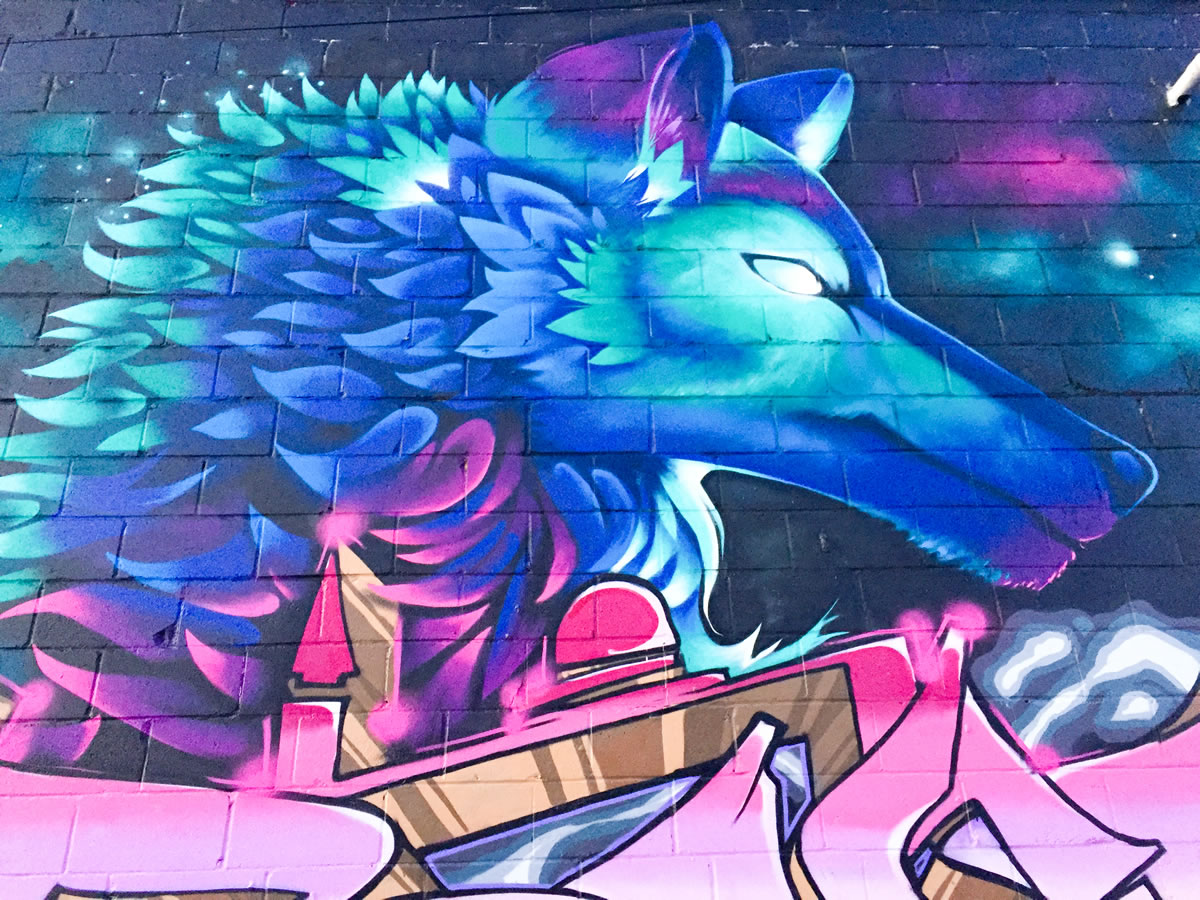 Amazing new mural..
Toronto Graffiti Street Art Found Here:
The next three murals are outside a private school. The wall isn't very high but the artists made the use of this space. There were about 10 murals in total.. but hard to photograph.
🎨 "Cybird" by SADAR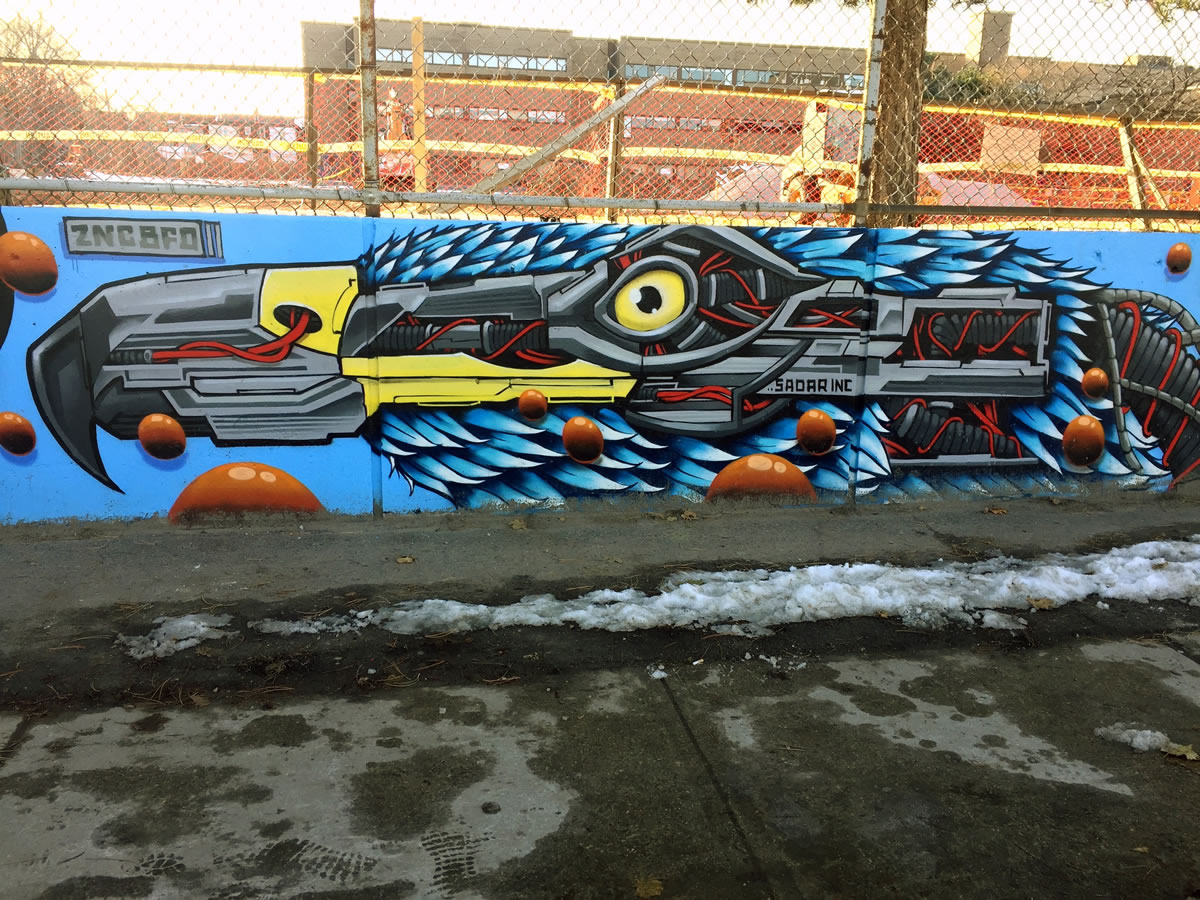 @blazeworks 🦅 for @wallnoize
This guy just gets better and better and even better ! Wow !
🎨 By Luvsumone 🐍
Not only did LuvSumone do a mural of Drake in Graffiti alley. he did this mural with a snake !
It's everyone's fave Gorgon… Medusa !
From Wiki:
"generally described as a winged human female with living venomous snakes in place of hair. Those who gazed upon her face would turn to stone"

Wiki
Geez
🎨 By Omen514 🐍
LuvSumone was influenced by Omen514 who also had a Medusa theme.
Toronto Graffiti Street Art Found Here: