LuvSumone Drake Mural
I took a tour through graffiti alley this evening and way in the distance I could see someone working on a mural. It was LuvSumone working on a new piece. He had camera crew with him and they were documenting his progress.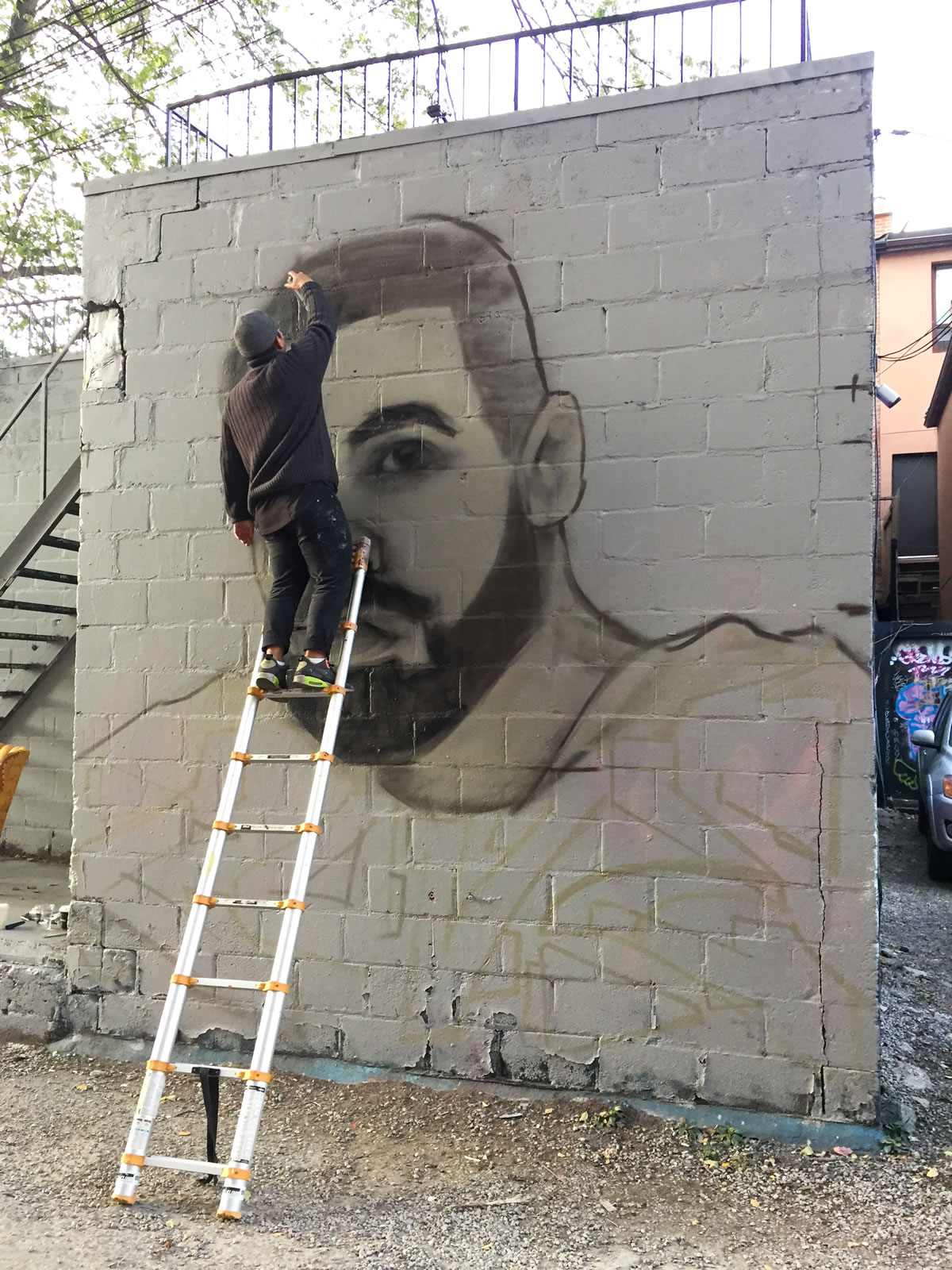 As you can see this is a portrait of Drake !
It was his birthday.. so I am guessing it was for his b-day celebration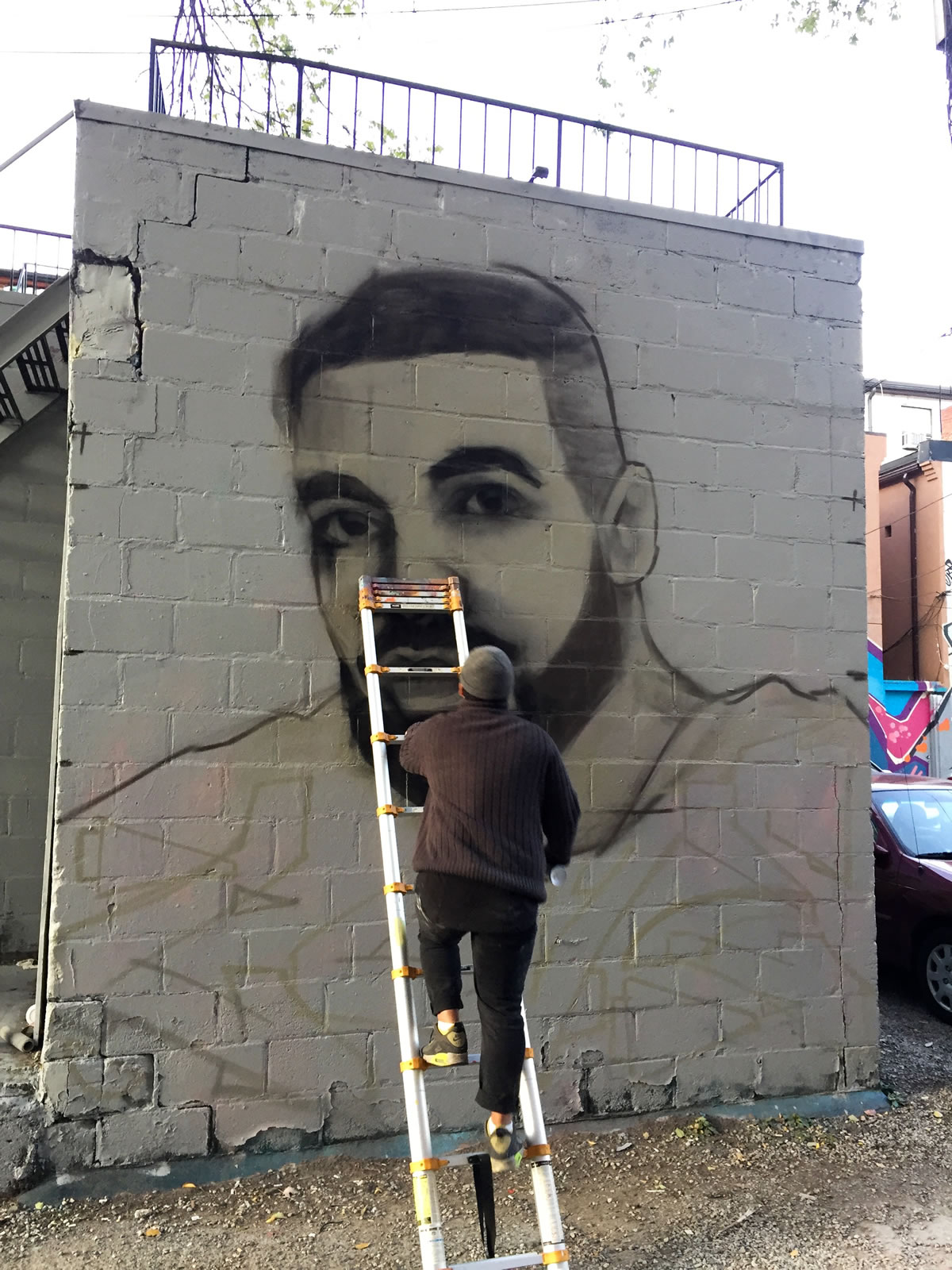 Speaking of celebrations LuvSumone got married last month.. so I was happy that I was able to say congratulations.
I will check back to see this finished mural.. but I'm sure it's going to be all over Instagram.
Toronto Graffiti Street Art Found Here
Sticker You Store Stickers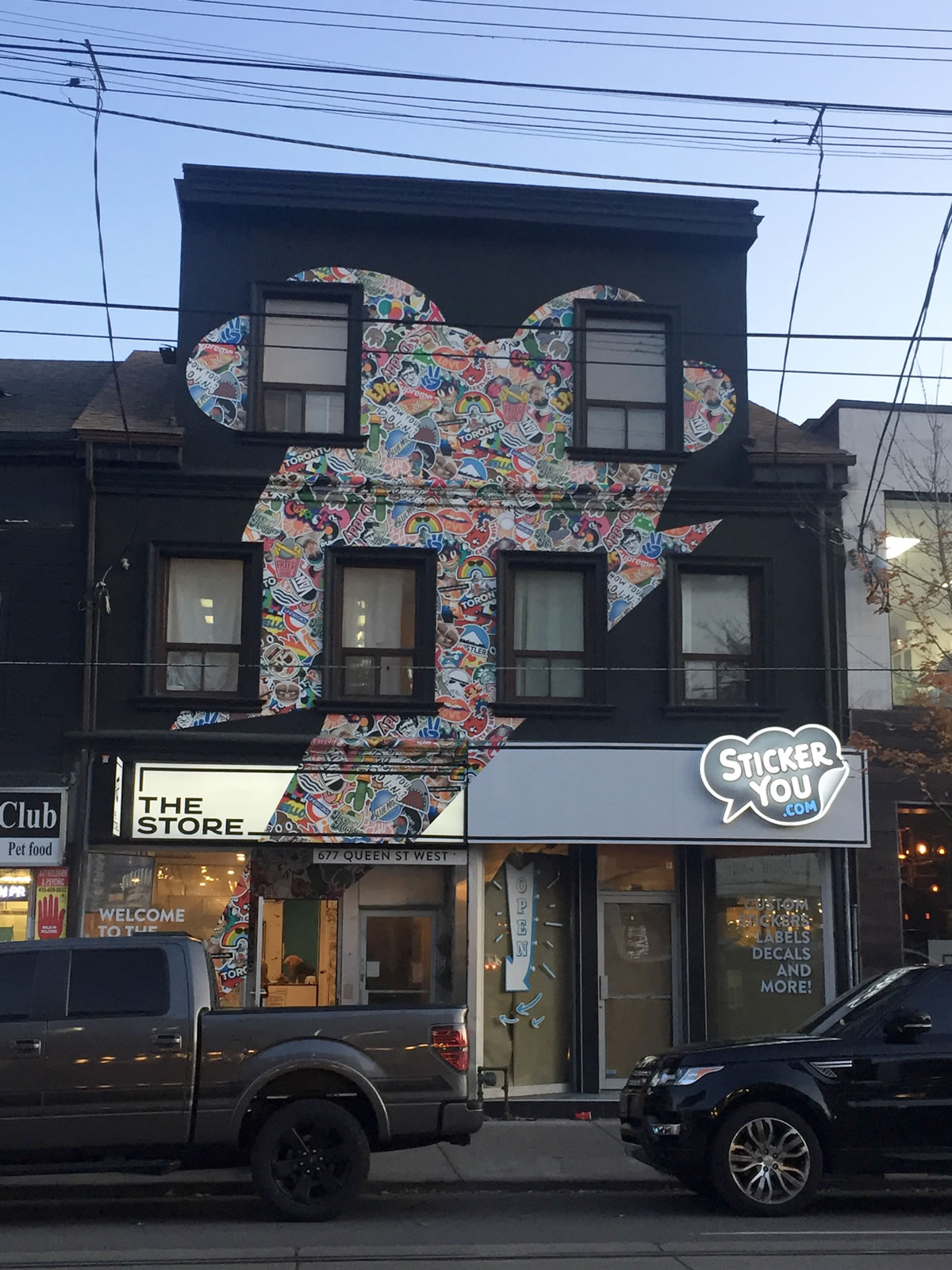 This isn't a plug for this store.. although it's going to seem like it. I checked ou the Sticker You Store tonight and it's really cool.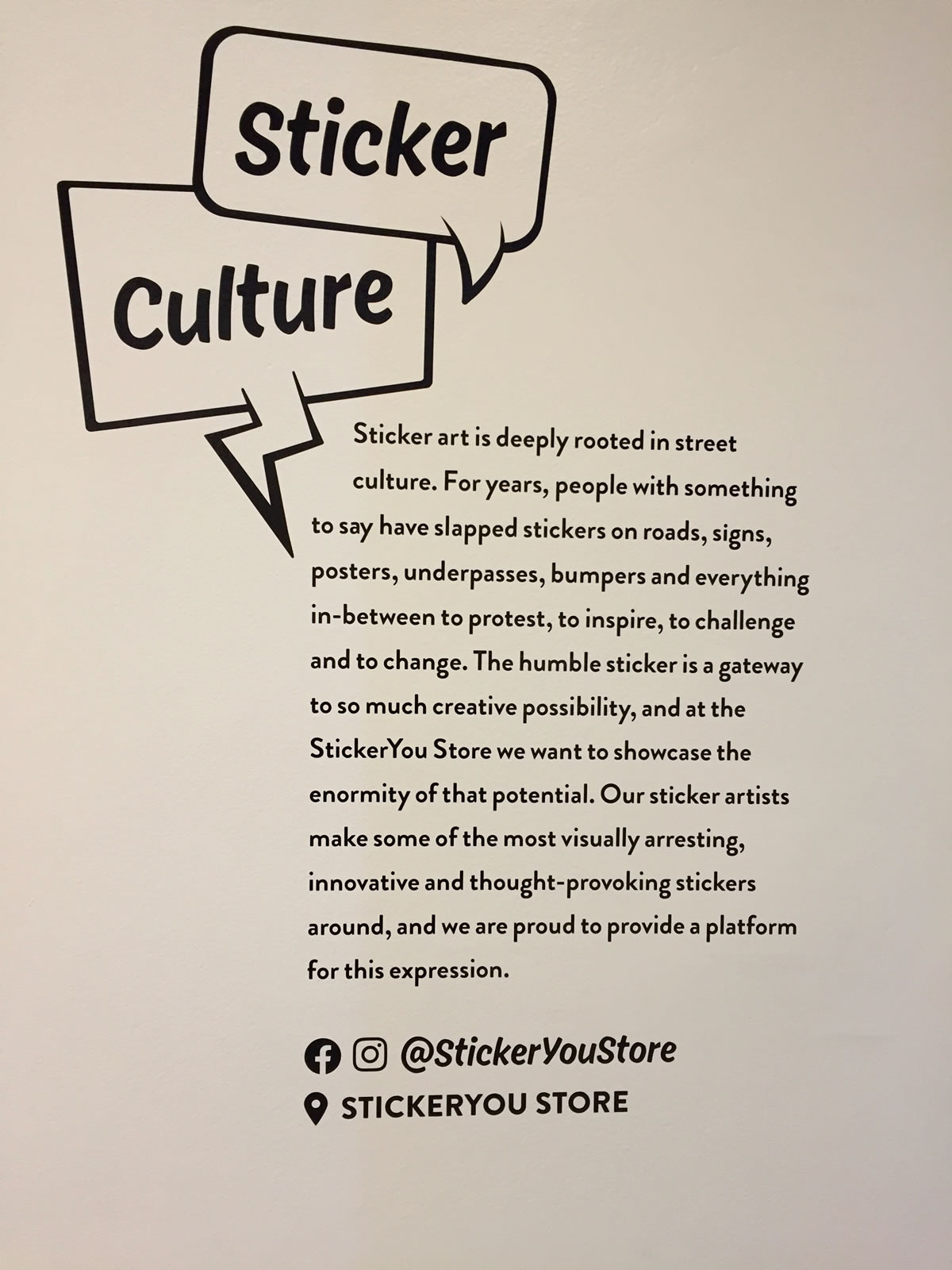 This is what they have posted on the inside.
"Sticker art is deeply rooted in street culture. For years, people with something to say have slapped stickers on roads, signs, posters, underpasses, bumpers and everything in-between to protest, to inspire, to challenge and to change. The humble sticker is a gateway to so much creative possibility, and at the StickerYou Store we want to showcare the enormity of that potential. Our sticker artists make some of the most visually arresting, innovative and thought-provoking stickers around, and we are proud to provide a platform for this expression."

StickerYouStore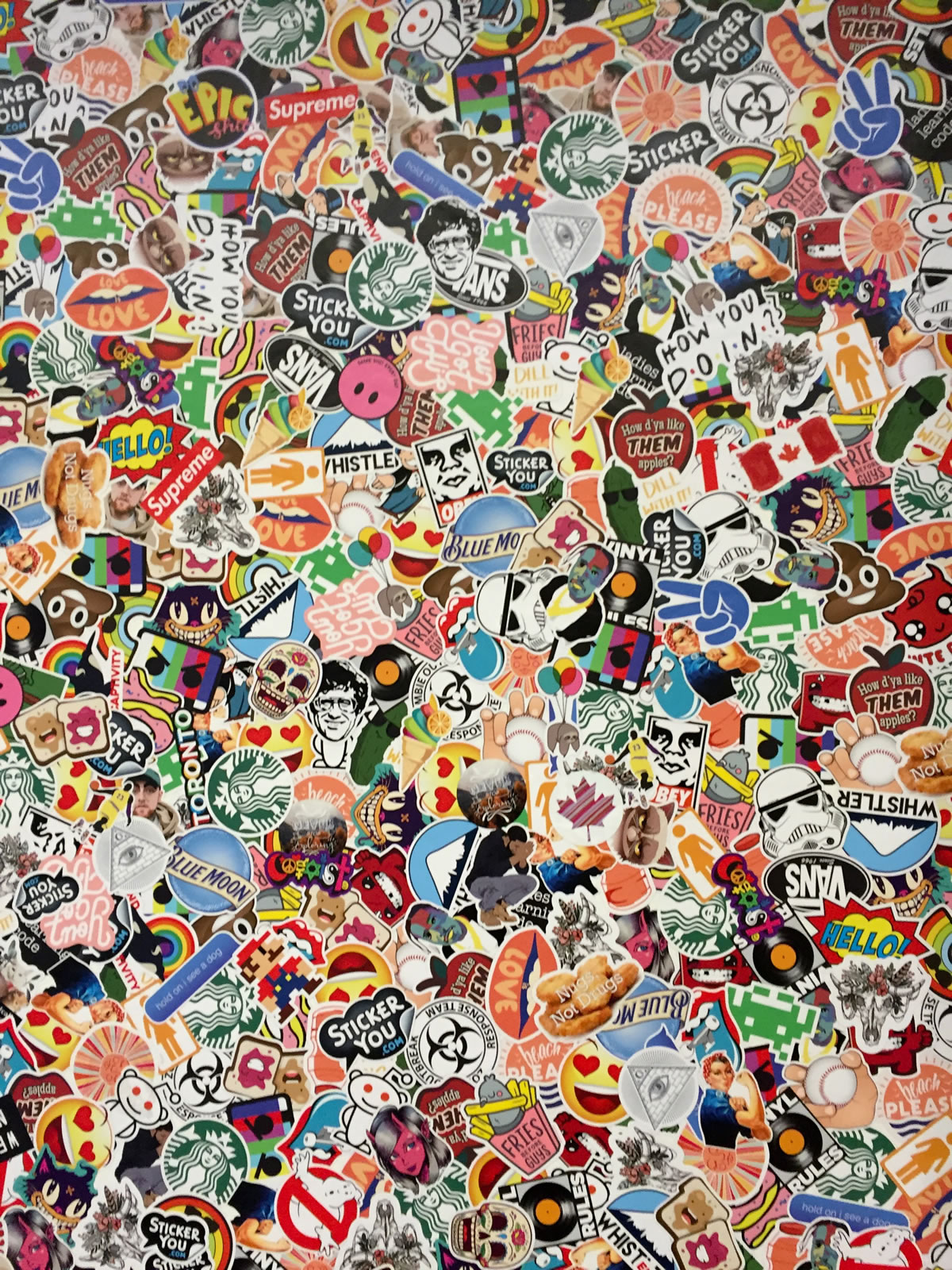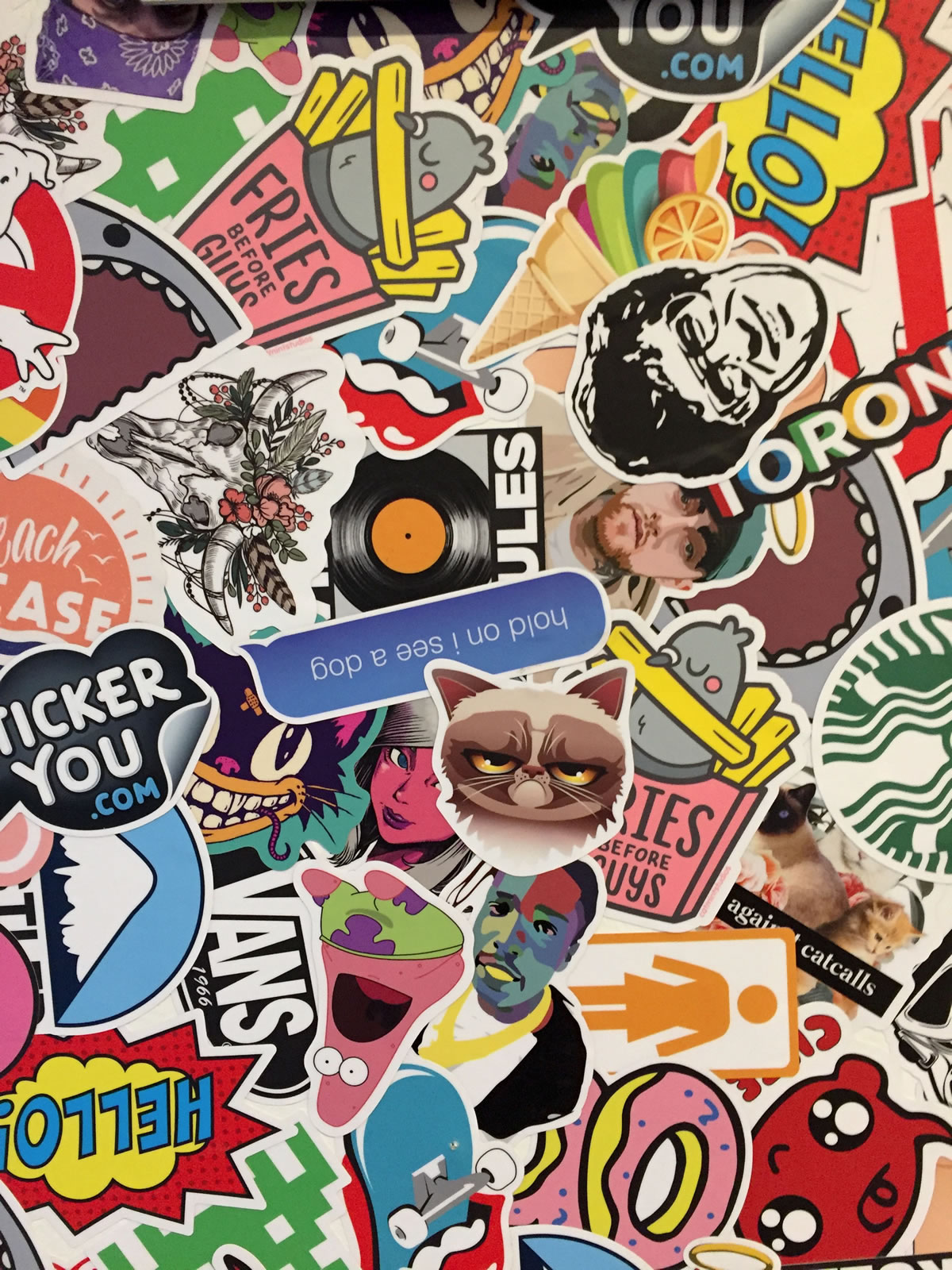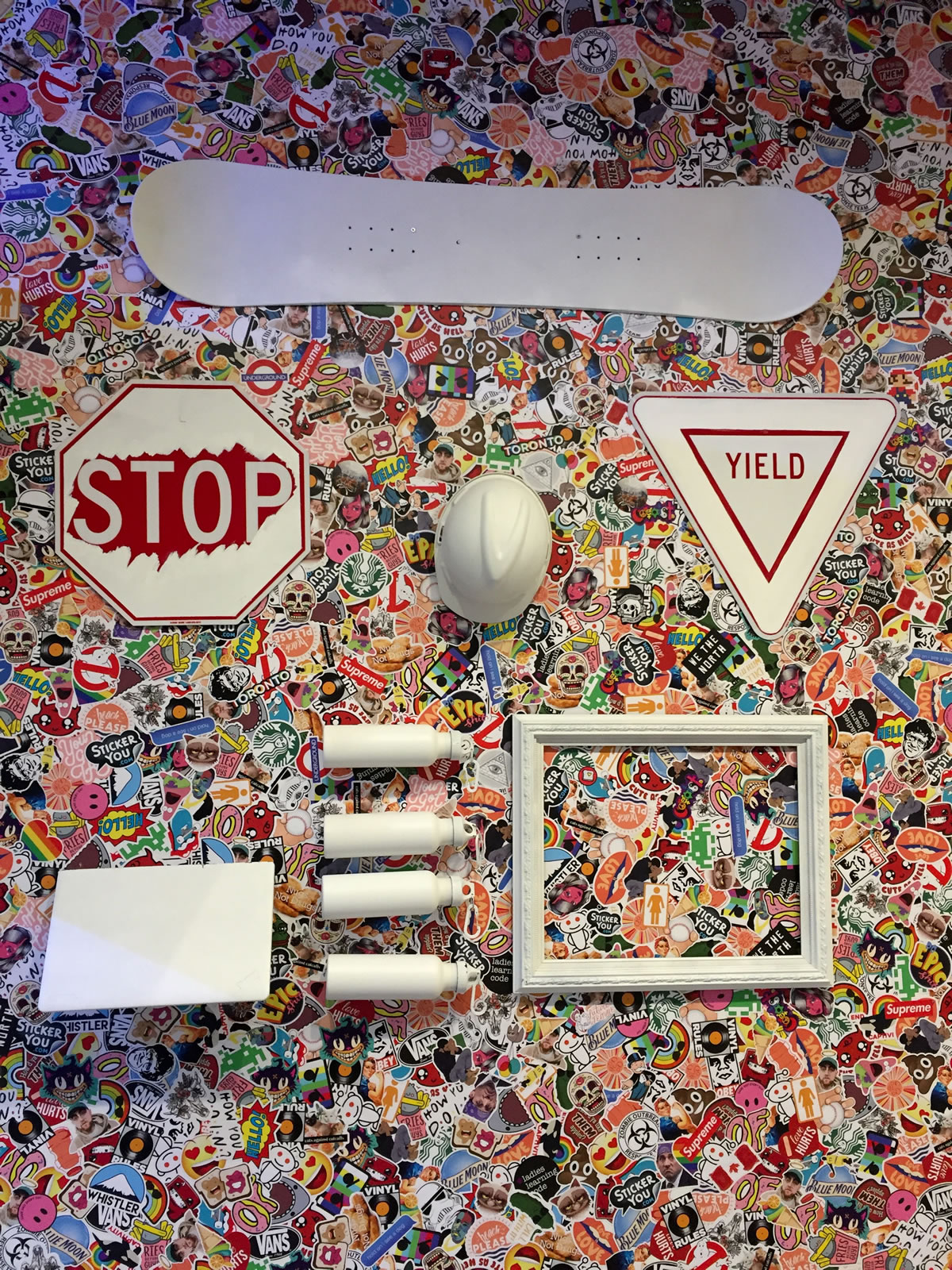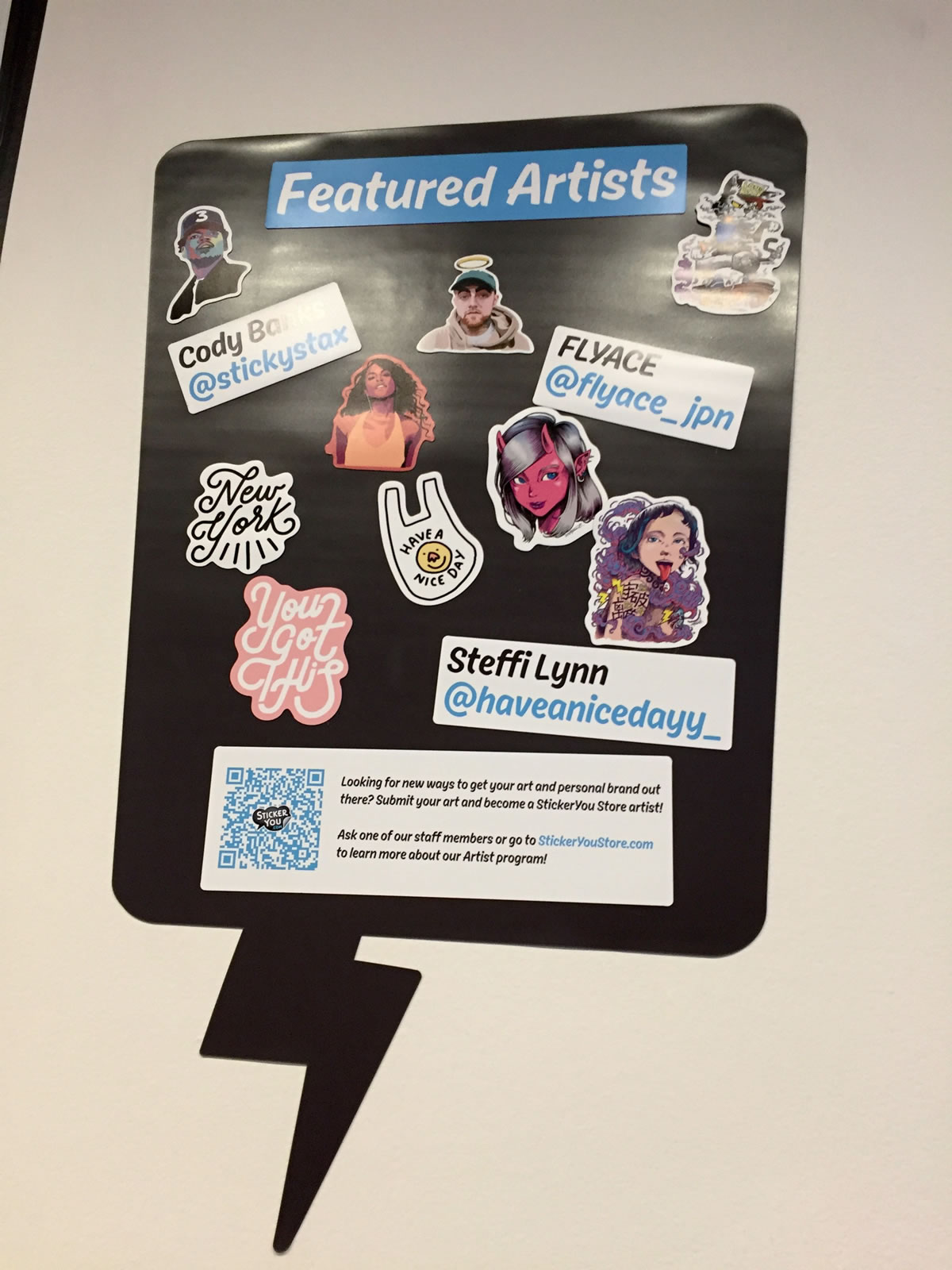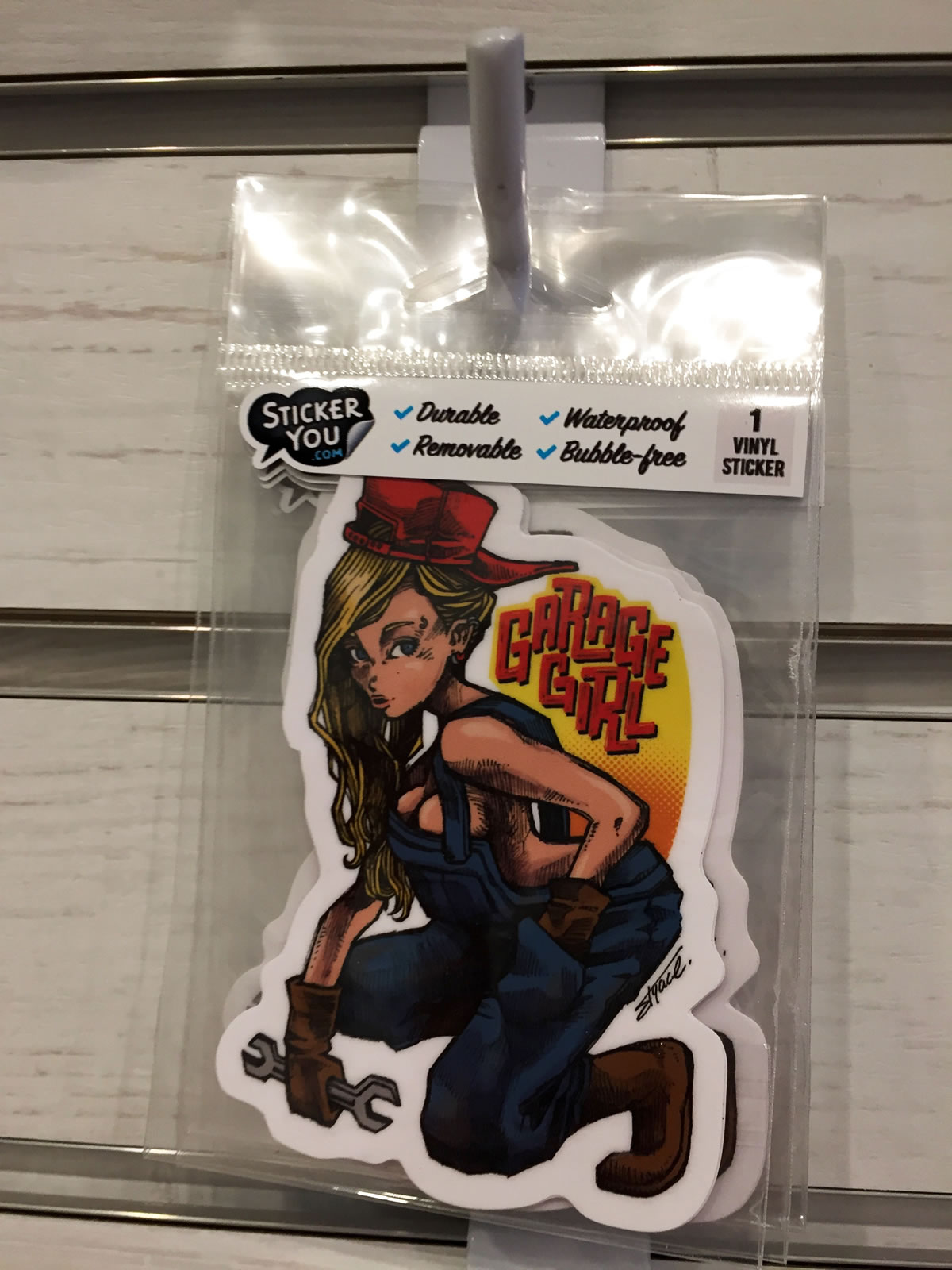 SketchNate Sticker Art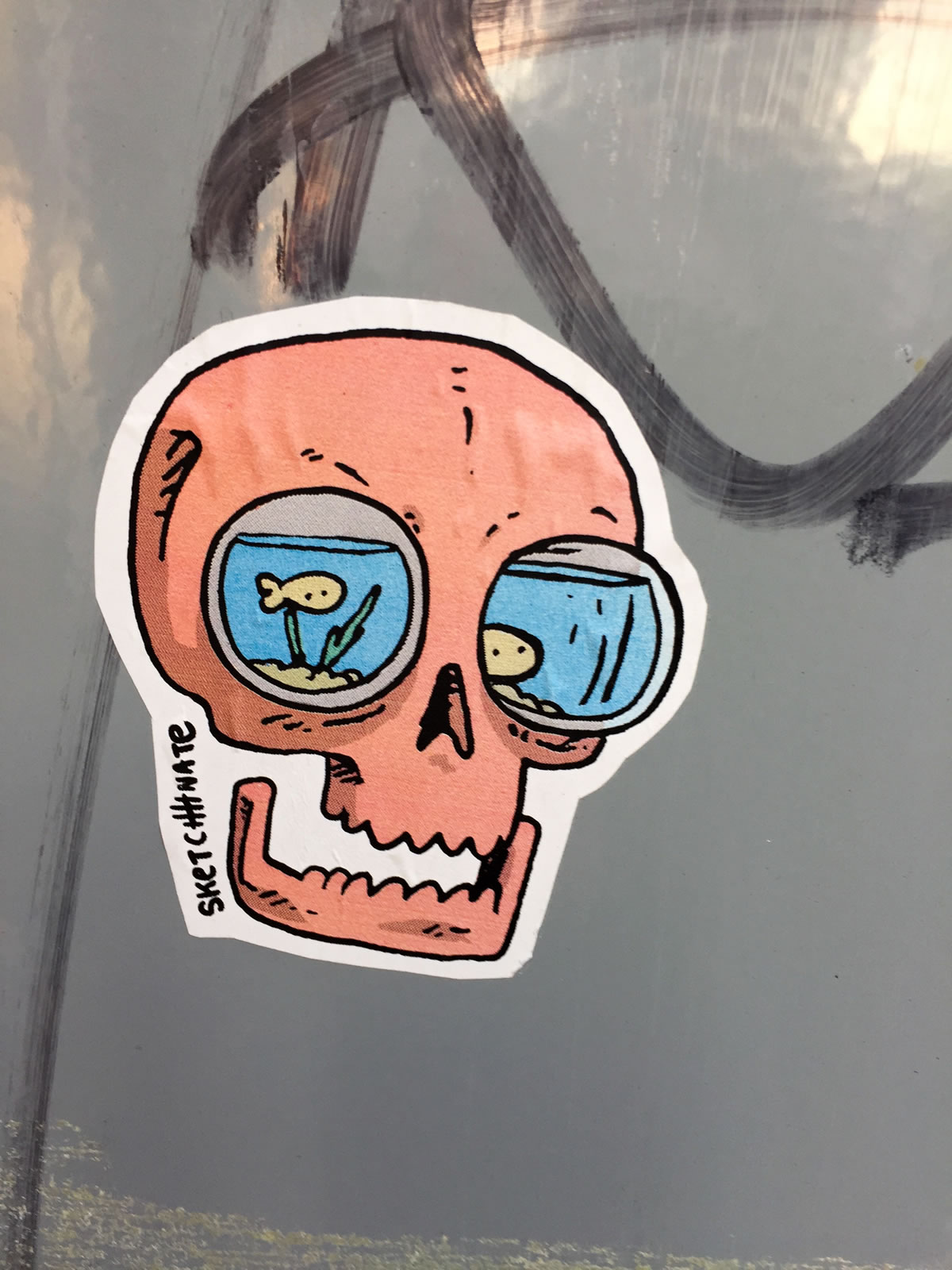 Speaking of sticker art.. I found this one by SketchNate right outside the store.
He is expressing themselves through sticker art.
Nate Galbraith
poopy-doop from Canada making art all the time except when he's asleep

GumRoad
Toronto Graffiti Street Art Found Here