Kensington Market Wall Mural
A few new murals in Kensington market. I think the Kensington area is more fun to explore than graffiti alley. The murals change as frequently as they do in graffiti alley. It's definitely a neighborhood worth fighting for.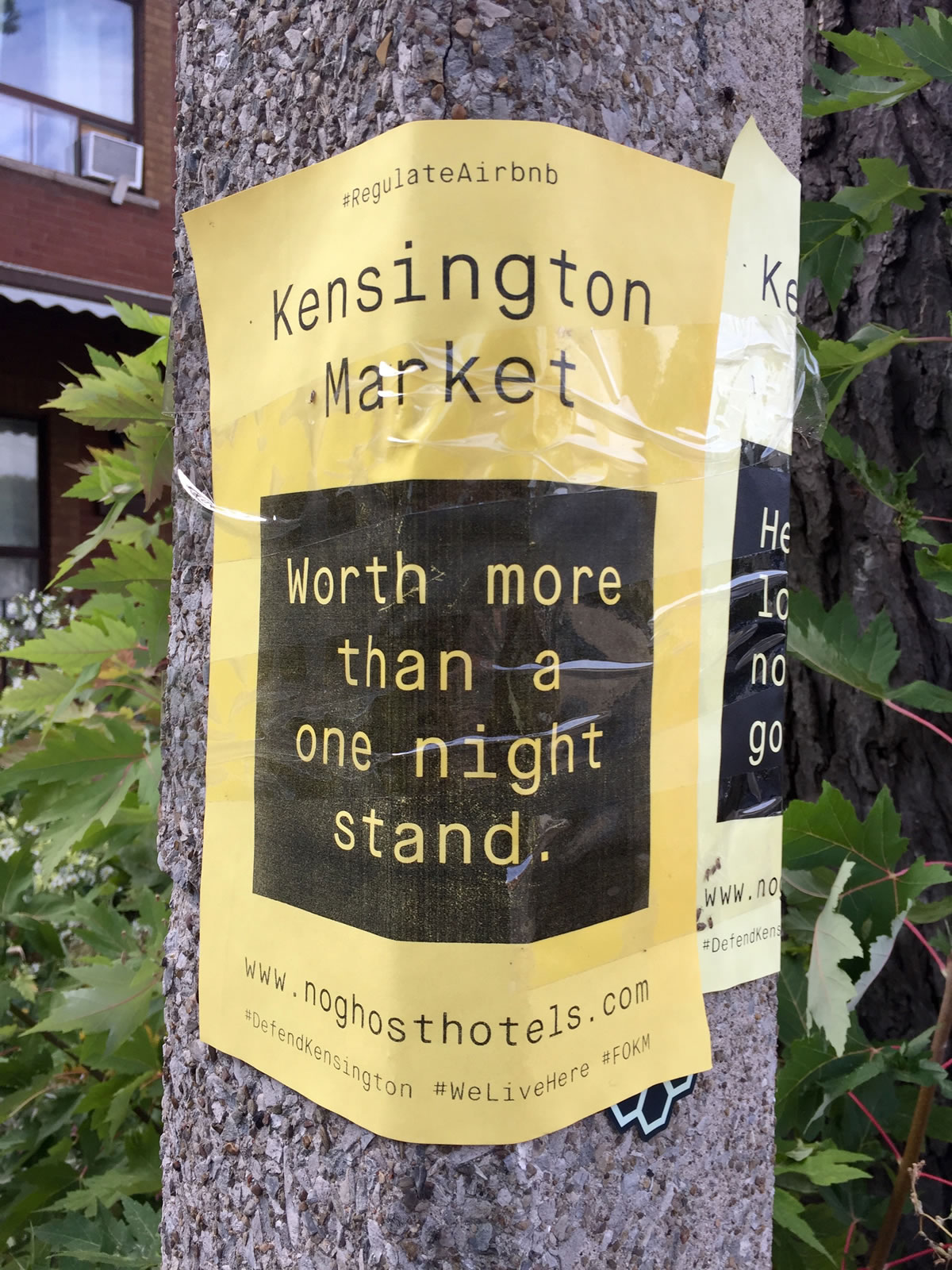 Uber5000 New Mural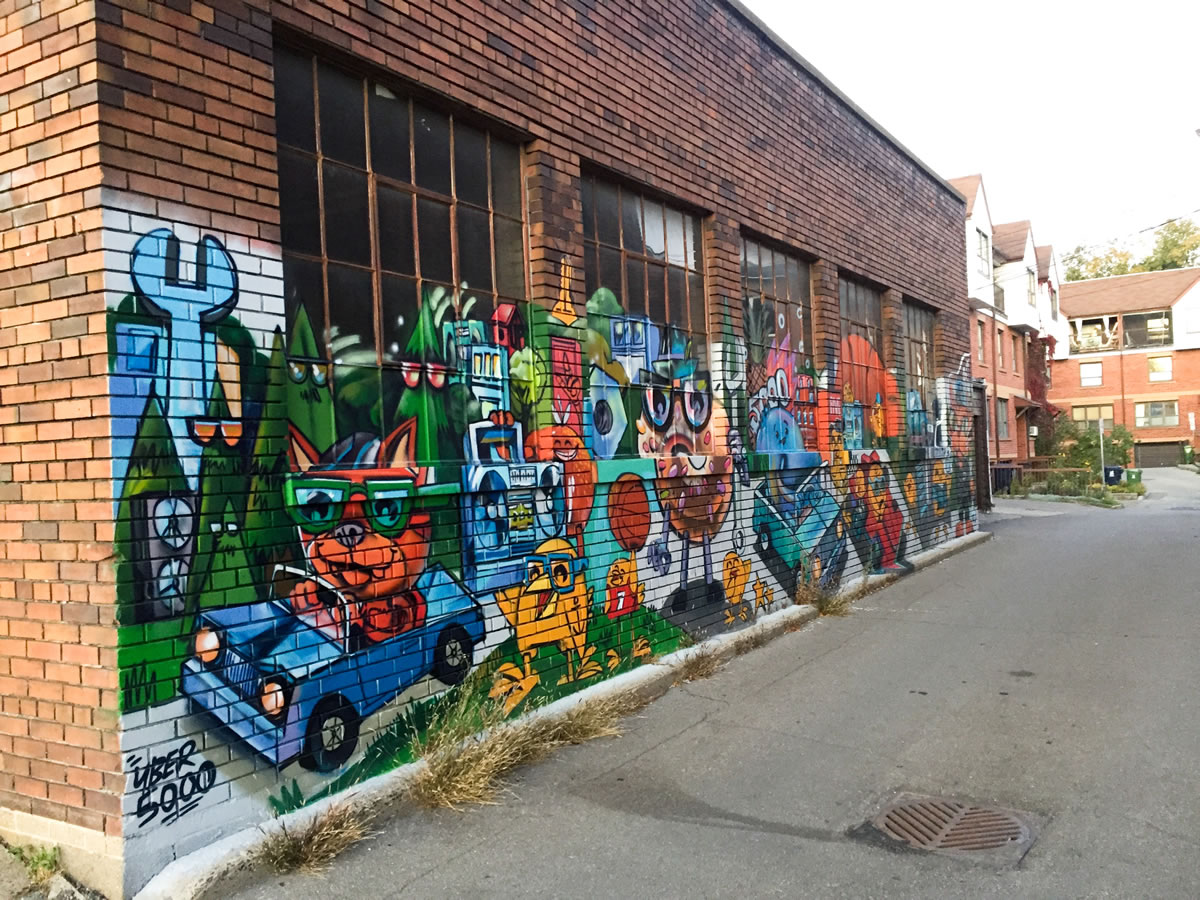 I found this new mural by Uber5000 last week. Uber5000 doesn't update his Instagram very often so I end up finding his work by total accident. That was the case with this one. It's on the side of Starling Automotive which is as you would guess an auto shop. I actually walked by here a few times without noticing it. It was a pleasure to discover.
He describes his work like a quilt and that would be a good description for this one. It's about all the elements that come together to form this very fun wall. I walked up and down it a few times to take in all the details.
All of his regular characters are there.. the cat.. the birds.. the donut.. and even the evergreen trees that wear sunglasses.
At the very end is this character who is tagging the wall with his signature "Uber5000".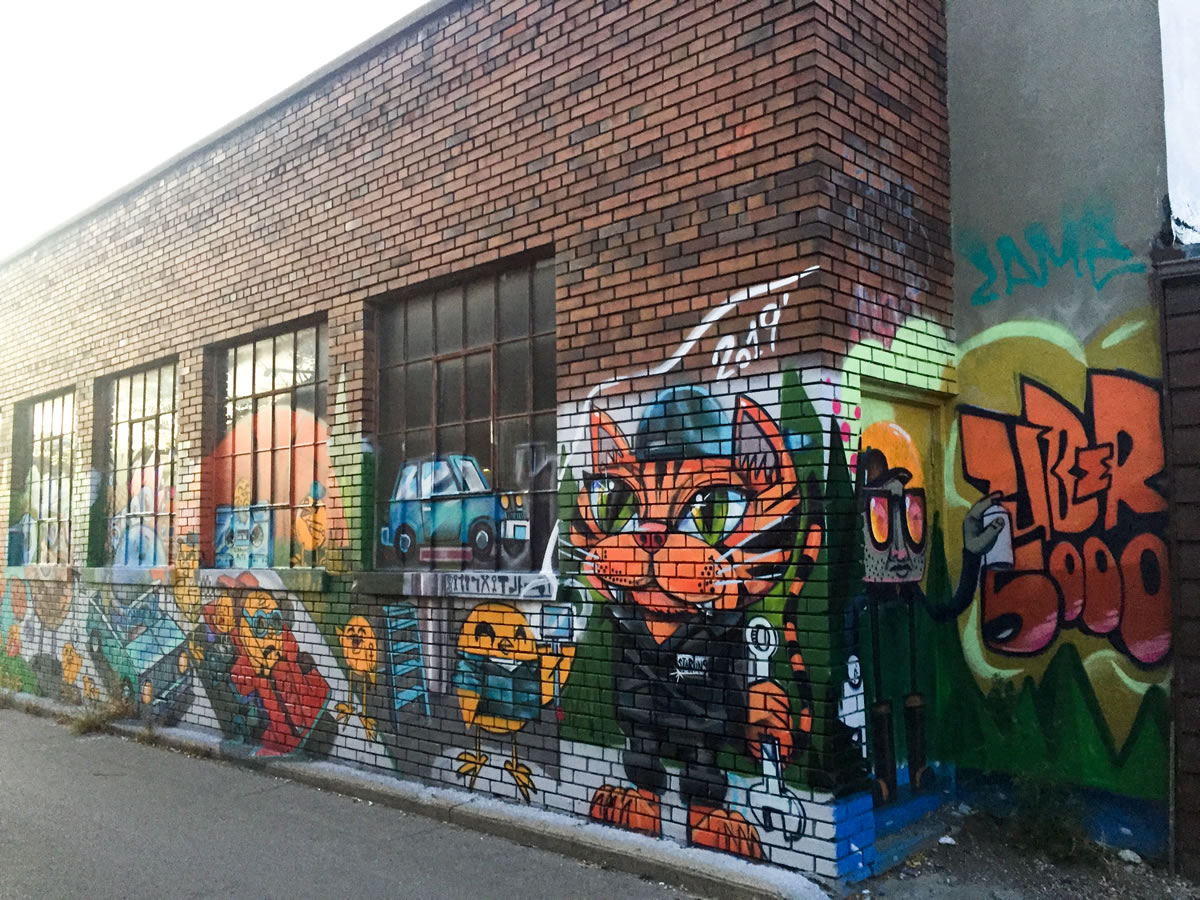 It's hard to capture because of the tight space.
Toronto Street Art Graffiti Found Here:
Phillip A Saunders & Jimmy Chiale Collaboration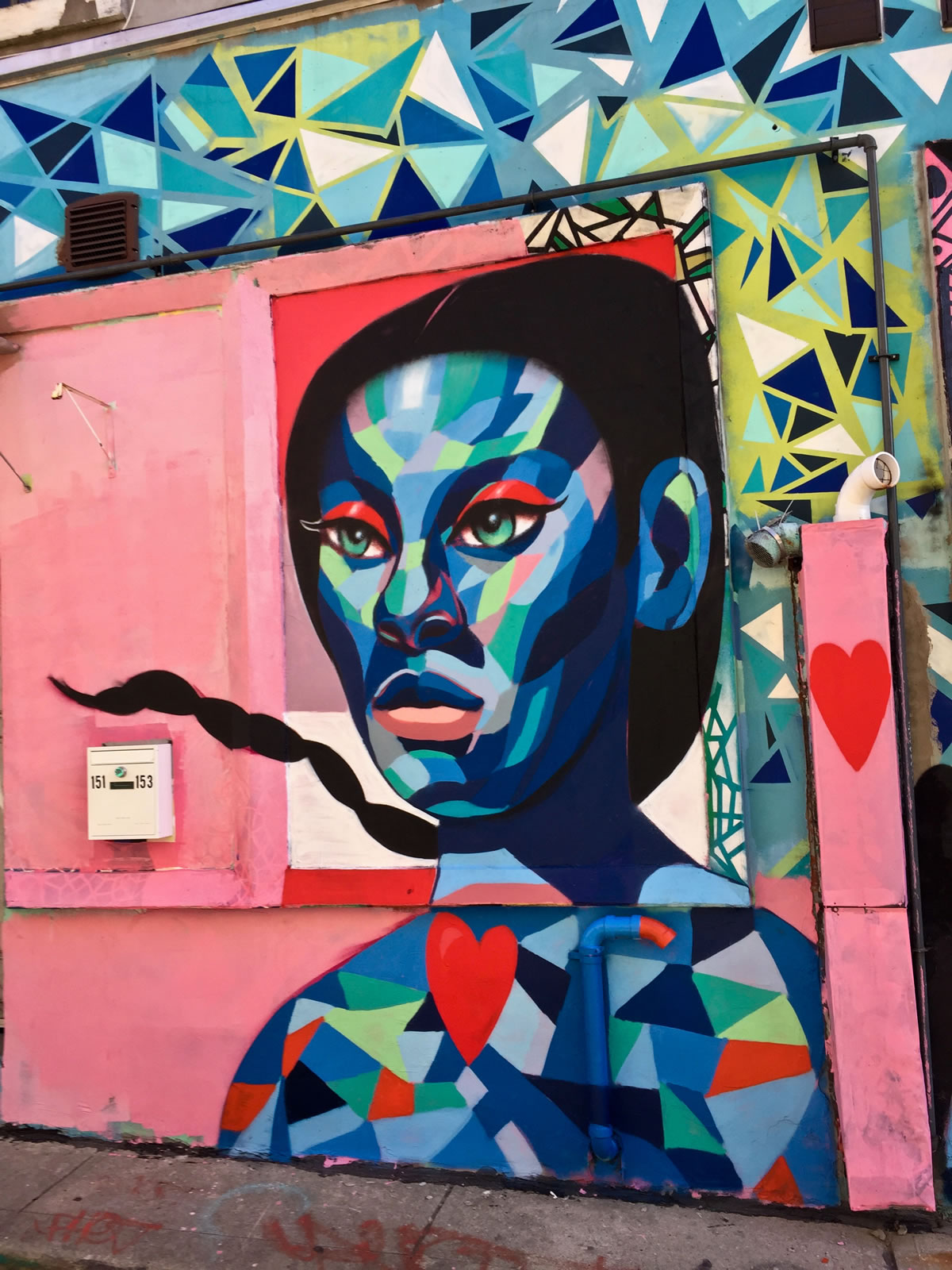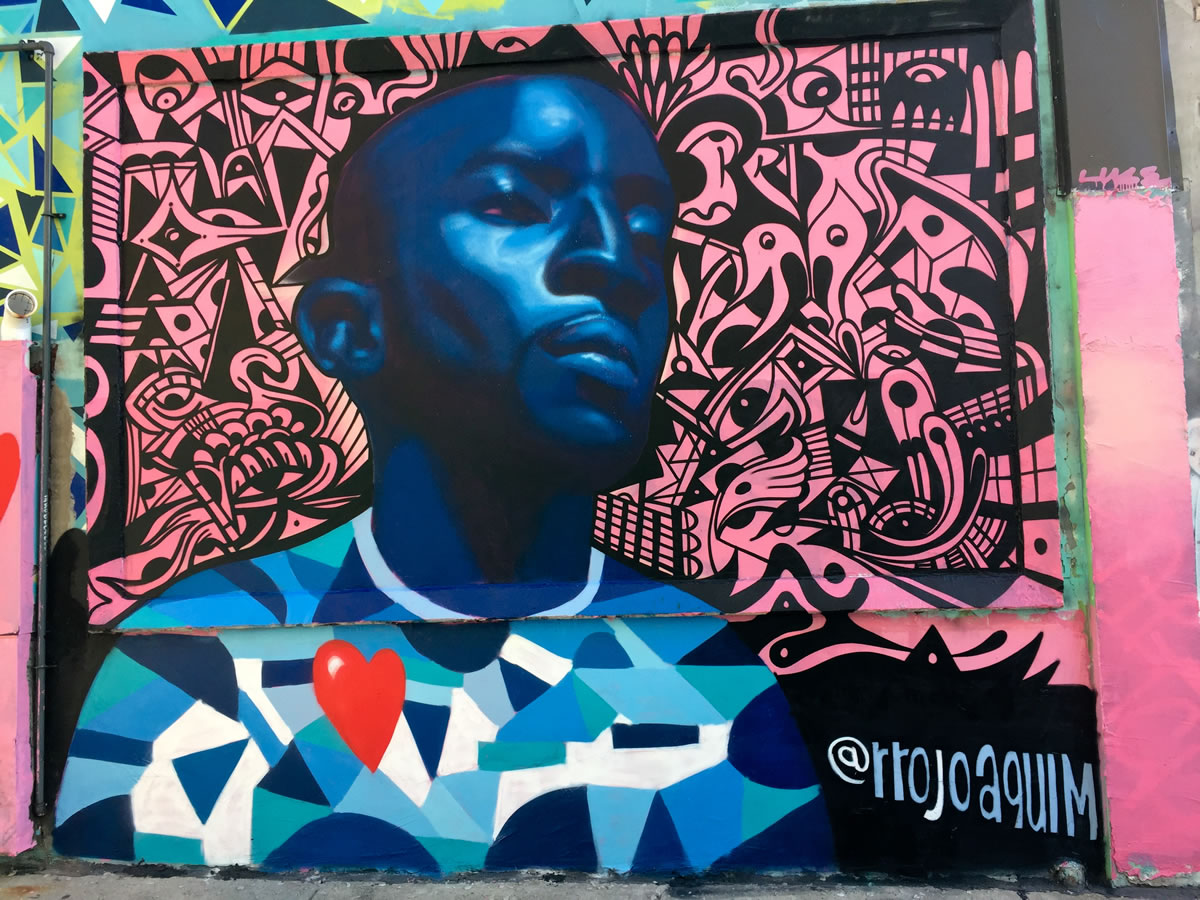 Stumbled upon this cool collaboration that Phillip A Saunders & Jimmy Chiale did in September. Says on his IG that they did it "for the talent musician @rrojoaquim"
Ro Joaquim is a singer and this mural appears to be a promotional piece for his new EP.
Here is Ro posing in front of the artwork.
Phillip A Saunders is an artist that I have featured a few times on my blog.
Jimmy Chiale did the background .. you can tell his style with the intricate patterns.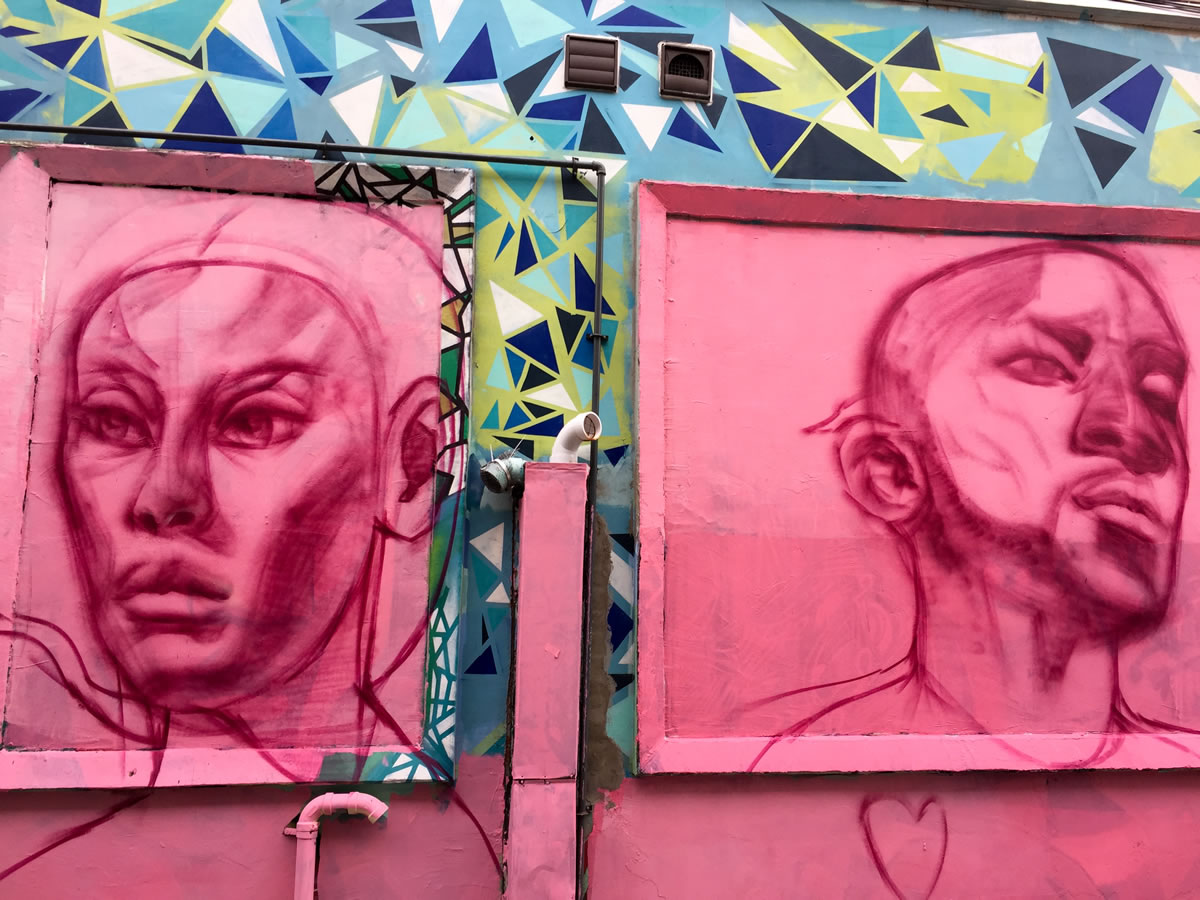 Another by complete accident but I stumbled this mural while they were still working on it. I thought the art looked familiar. These were taken two weeks before the finished piece.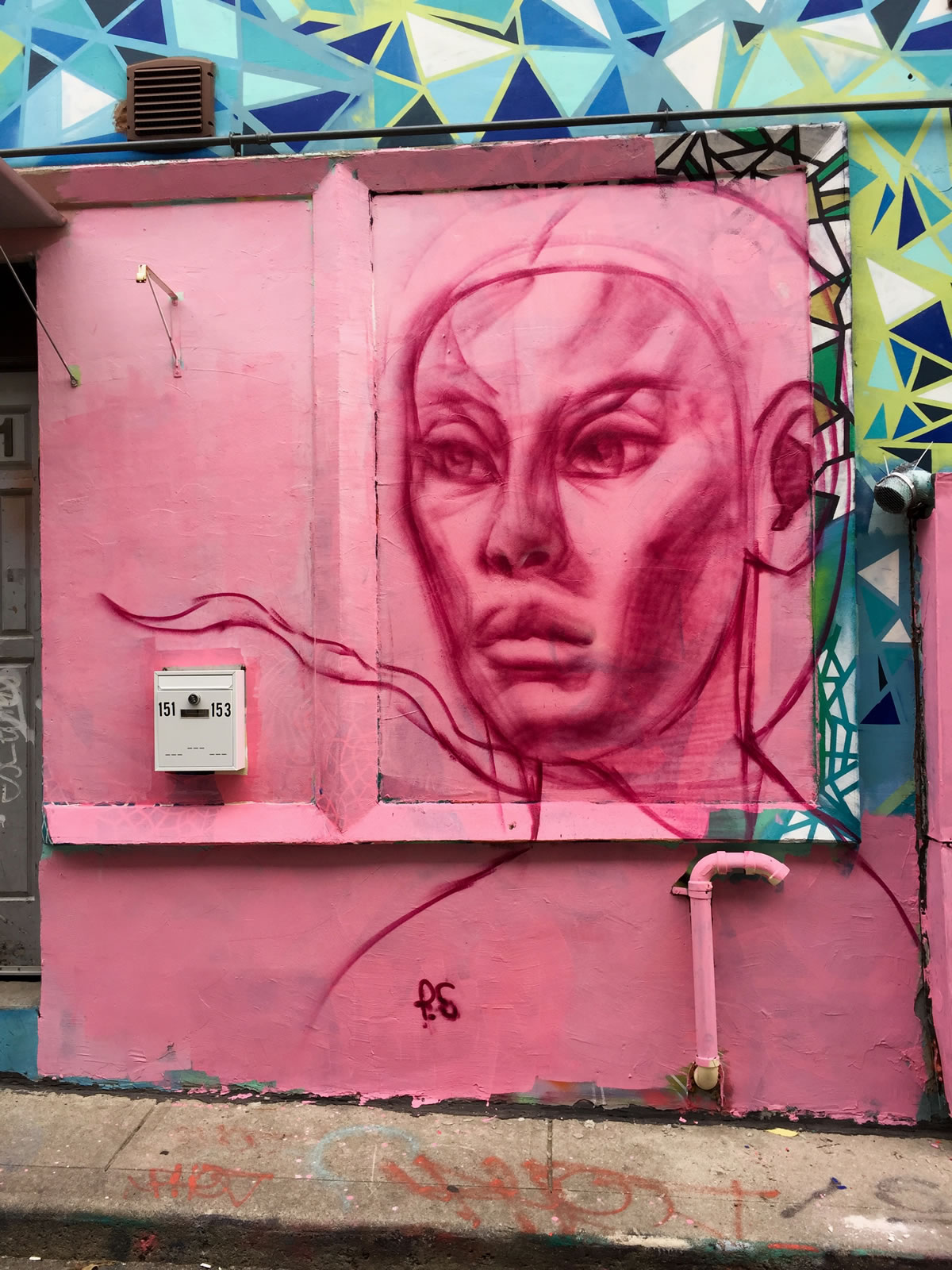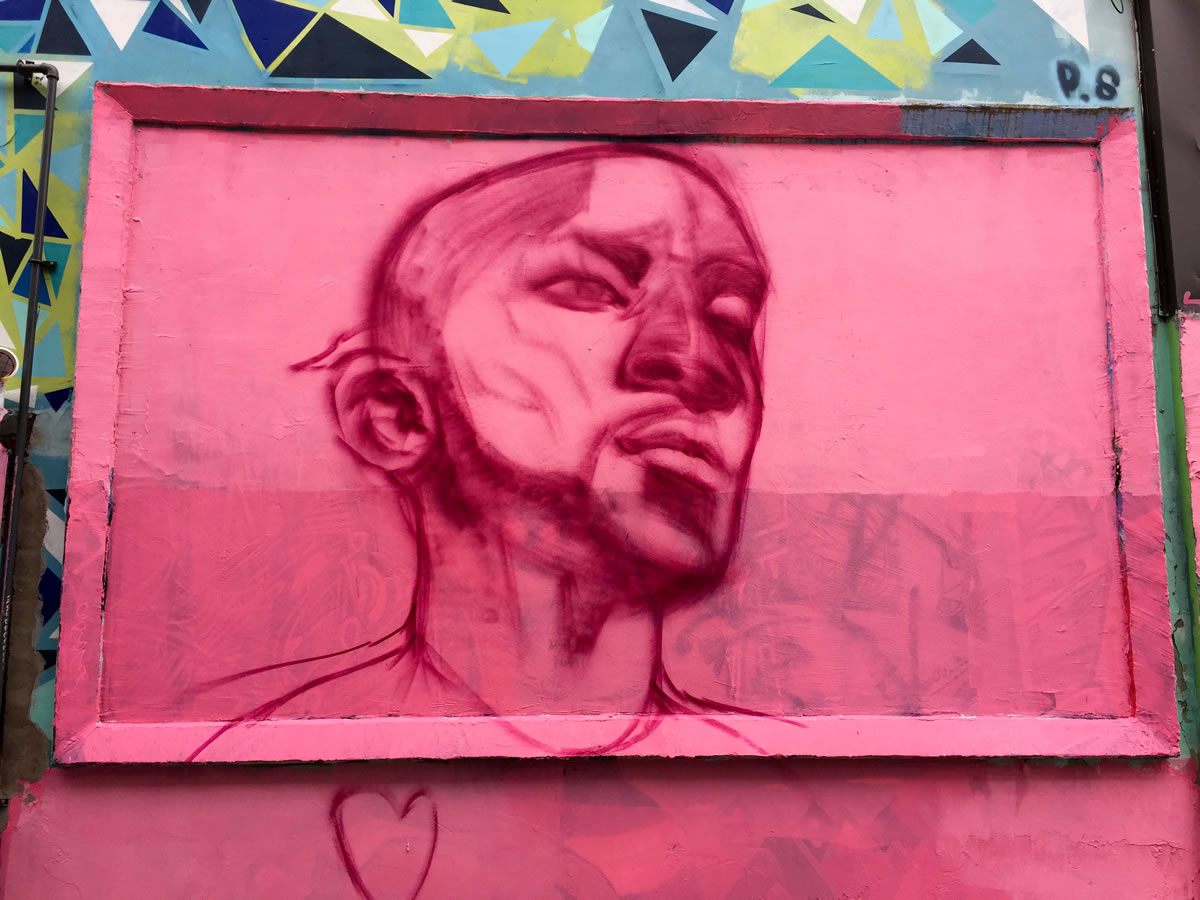 Phillip obviously did the outline of these characters.
Phillip A Saunders goes by @ahayahisone on Instagram and he has quite a few murals in Kensington market.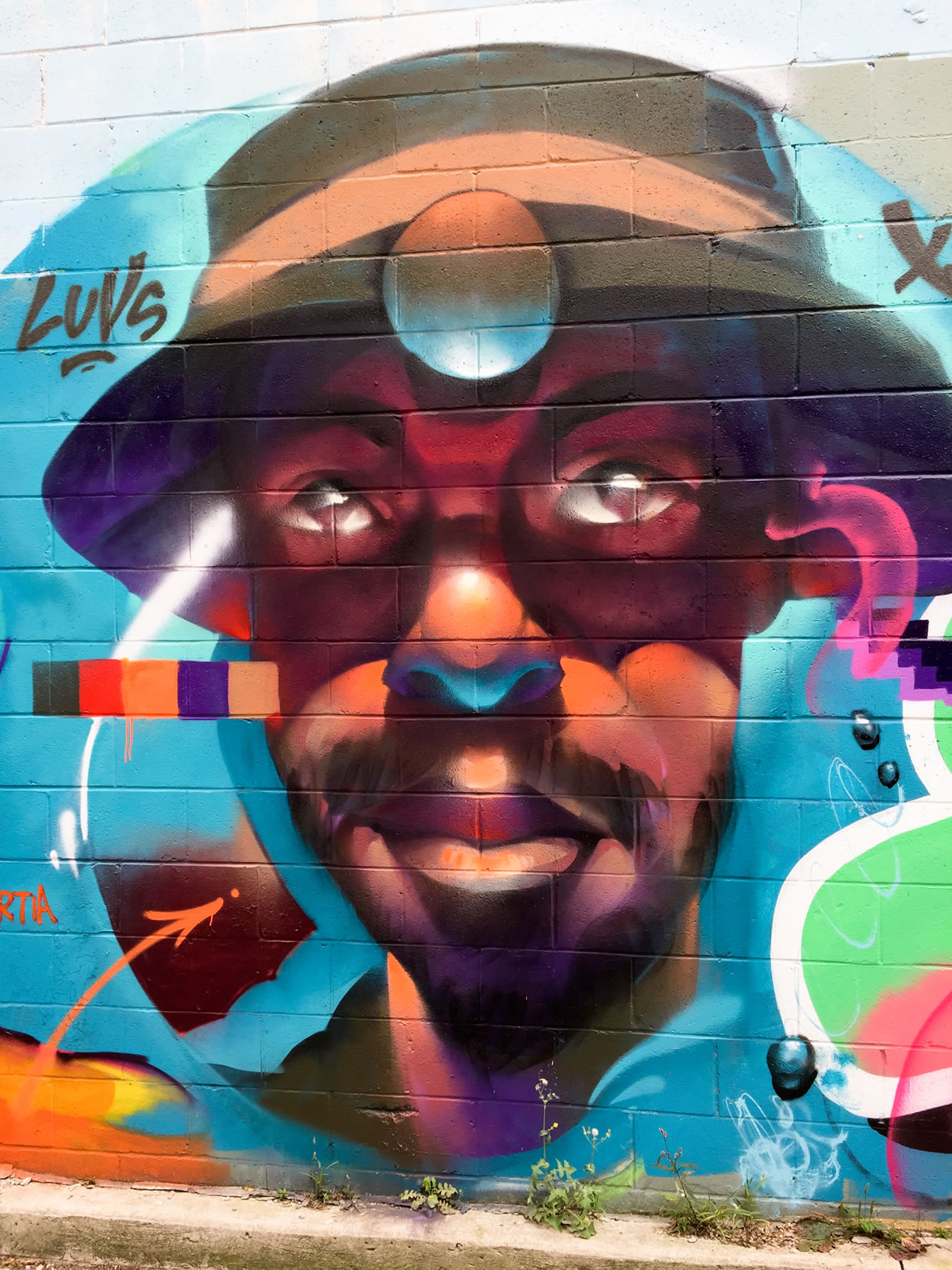 This mural is in the same alley as the one above and this is by @luvsumone This is actually a portrait of Phillip A Saunders himself. He wears that same sunhat while he works on his murals outdoors.
Toronto Street Art Graffiti Found Here: