Pink Panther by GOndek Draws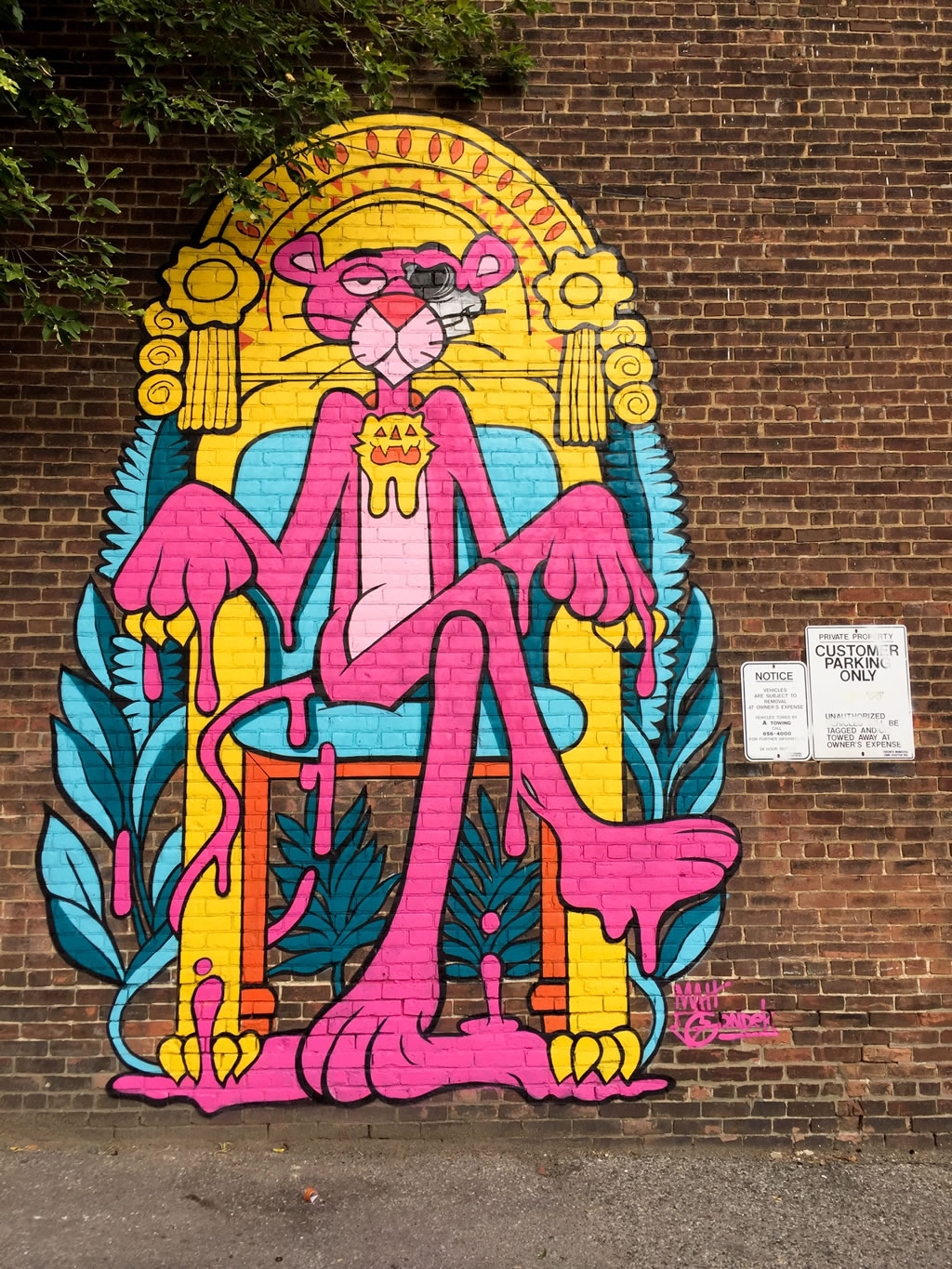 Found this today by @gonekdraws. It's the Pink Panther. From Wiki : "The Pink Panther is a fictional animated character who appeared in the opening and/or closing credit sequences of every film in the Pink Panther series except for A Shot in the Dark and Inspector Clouseau. In the storyline of the original film, "the Pink Panther" was the name of a valuable pink diamond named for a flaw that showed a "figure of a springing panther" when held up to the light in a certain way; in the credits this was translated to an animated pink panther. ". Later that character would be spun off into it's own show as well as animated films.
I've seen the Pink Panther character in a lot of street art. This particular artist basically takes well known characters and puts his own spin on things. He was here last year around the same time.
It looks like he was in town for a couple of other projects.. this is another Simpsons character – the Simpsons are probably the most popular of the cartoon characters in street art.
From his website: "Matt Gondek is a Los Angeles Pop Artist who paints Deconstructed Pop Icons. He was born in Pittsburgh PA, but moved to Los Angeles at the age of 31.'
Toronto Graffiti Street Art Found Here:
Final Okudart Mural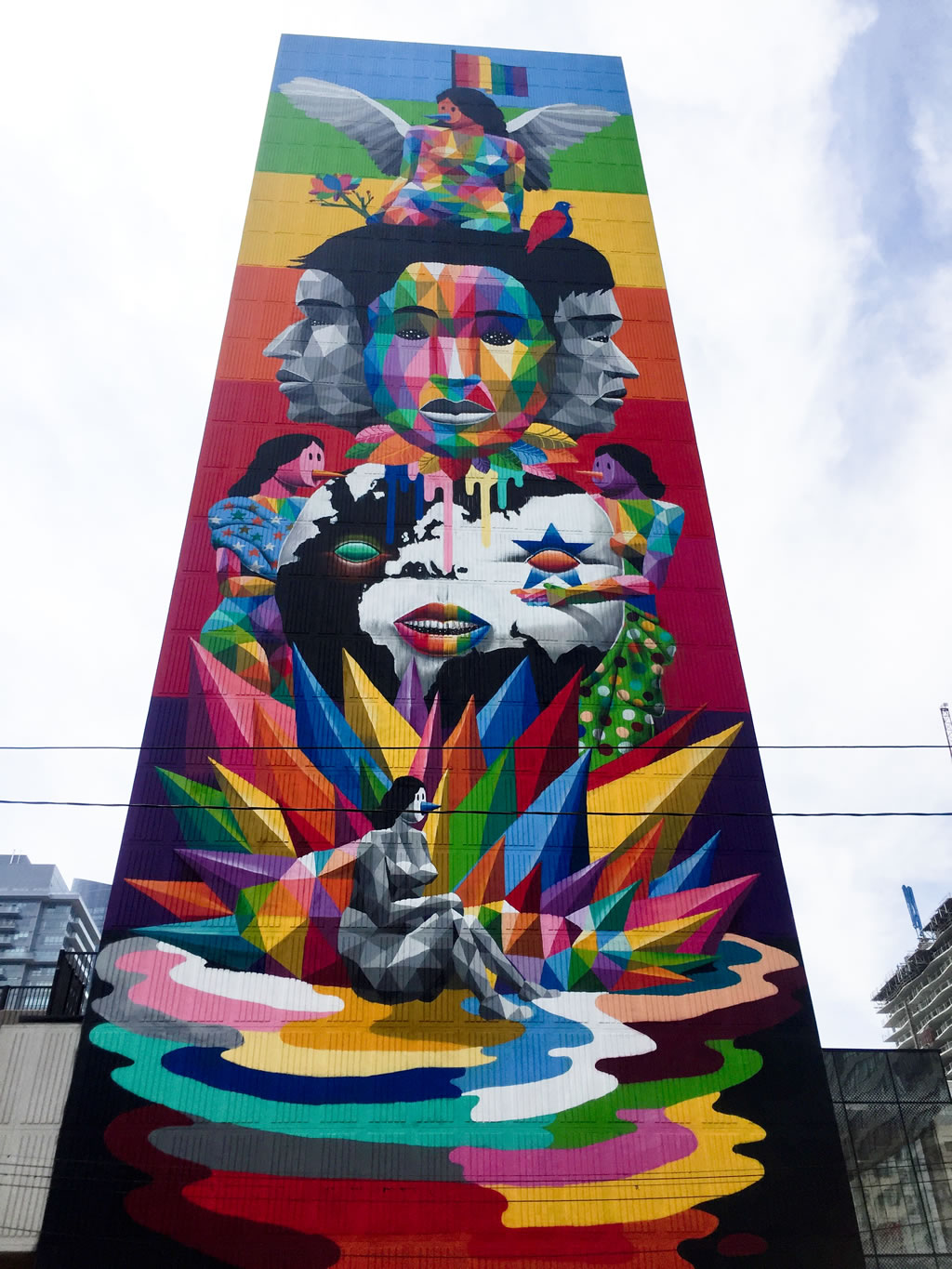 Not sure if I posted the final Okudart Mural or not… but it is really beautiful so I will post it again – just in case. There was a lot of buzz about this mural while he was in town. Right after this, he flew to Edmonton to work on another mural.. This guy is super busy.
Toronto Graffiti Street Art Found Here:
Shamda Panda Wheat Paste Throwups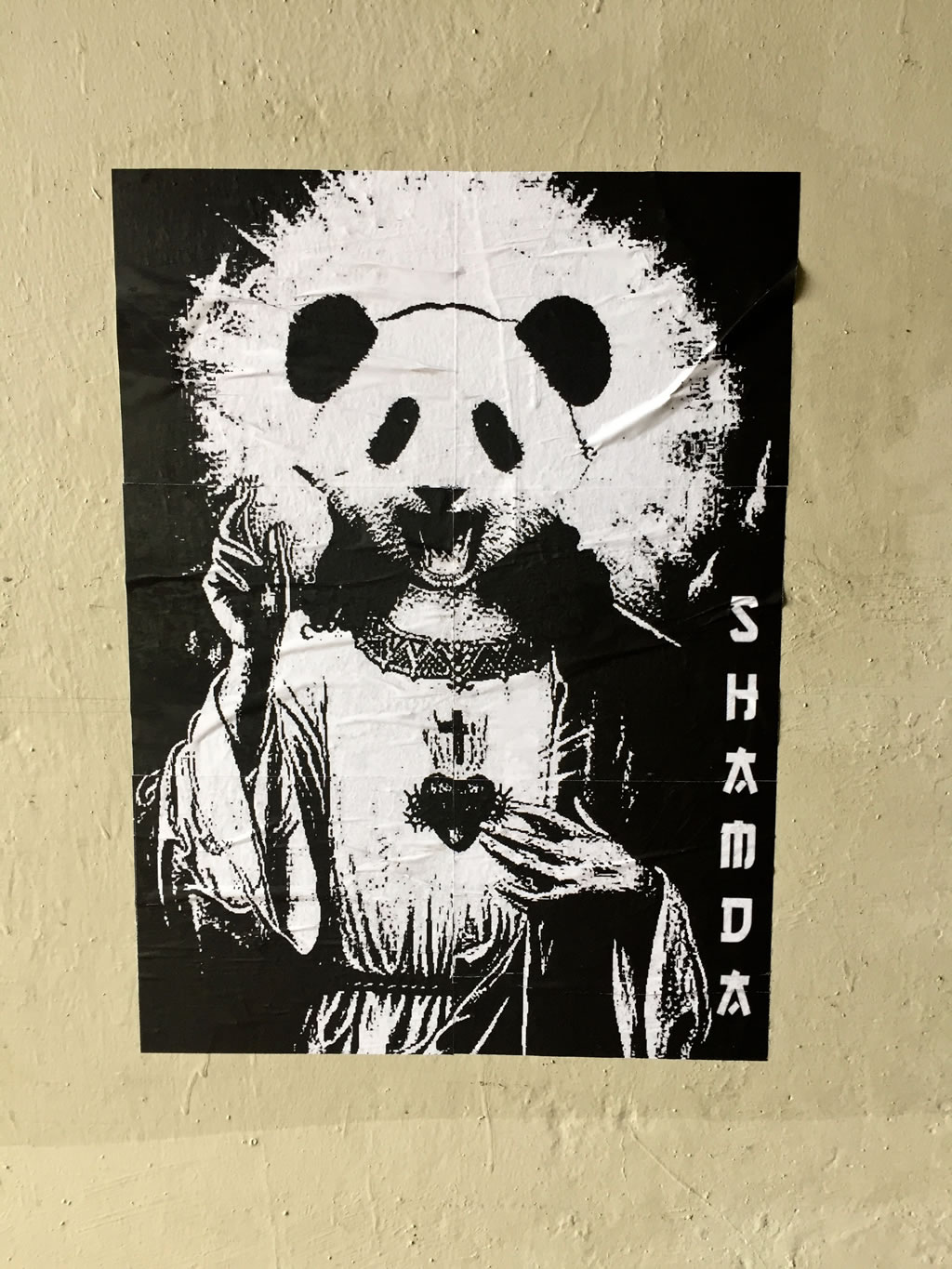 I'm kinda excited about this — to be honest. So silly and awesome at the same time.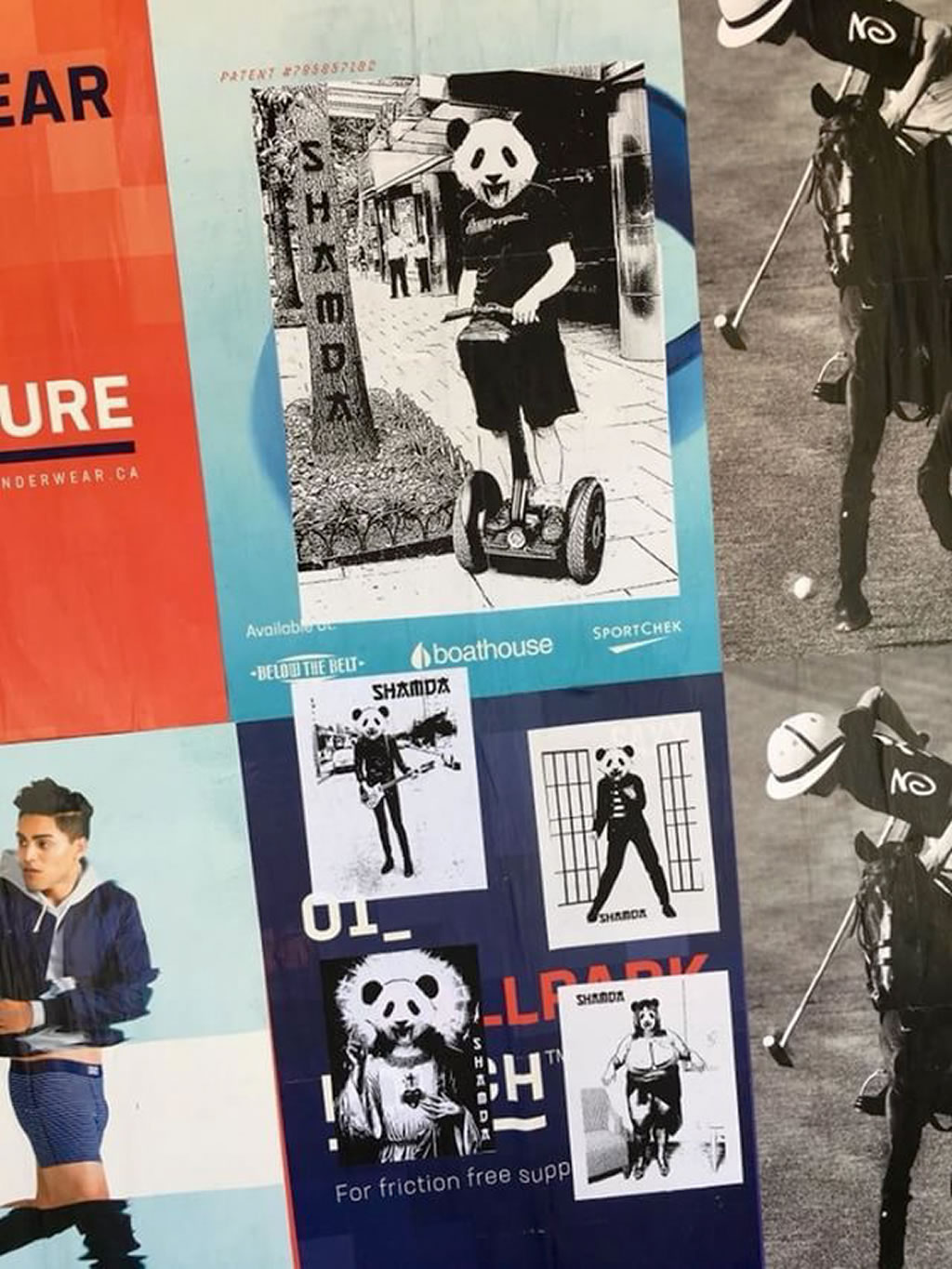 It's a wheatpaste throw up that just says "Shamda" and its obviously a panda. I've only seen this one.. but @urbanninjasquadron DM'd me this picture. It seem to be Elvis and I think that is Divine in the fist Hairspray movie. Hopefully, there will be more of these to discover soon !
Toronto Graffiti Street Art Found Here: