🎨 by @elicserelliott 🚉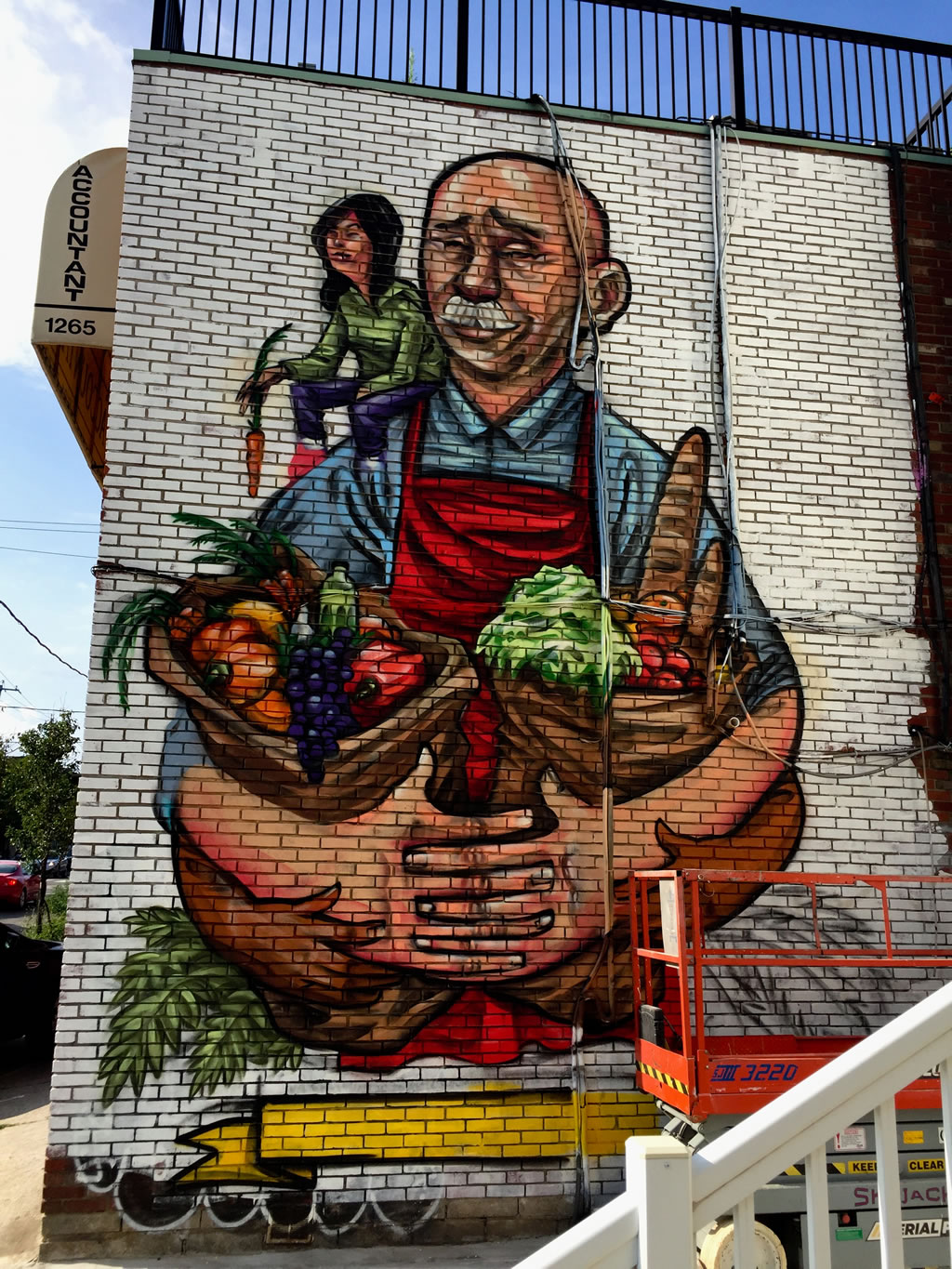 Stumbled on this yesterday afternoon. I went down a street I haven't been on in awhile.. I am glad I did. This was tucked away in a corner by a community center. (Funny how your intuition tells you to go somewhere eh?).
I have no idea what it's for and I don't think he's finished just yet.. But this is definitely by Elicser Elliott. I can spot his style anywhere..
It's in Little Portugal with lots of local merchants all around the neighbourhood.. so maybe it's for one of the markets ? looks like a shop keeper holding bread and fresh produce.. And I actually do shop all around here.. so it's right on the mark…
I'll have to check back when it's completed.
Happy Monday.. and Remember to Shop Local !
Update.. He commented on my Instagram to let me know : elicserelliott: You found it! Nice. It's for the mom and pop grocery store up the street. Four arms; somethings you need help with ya groceries.
Toronto Graffiti Street Art Found Here:
Womxn Paint To Mural Project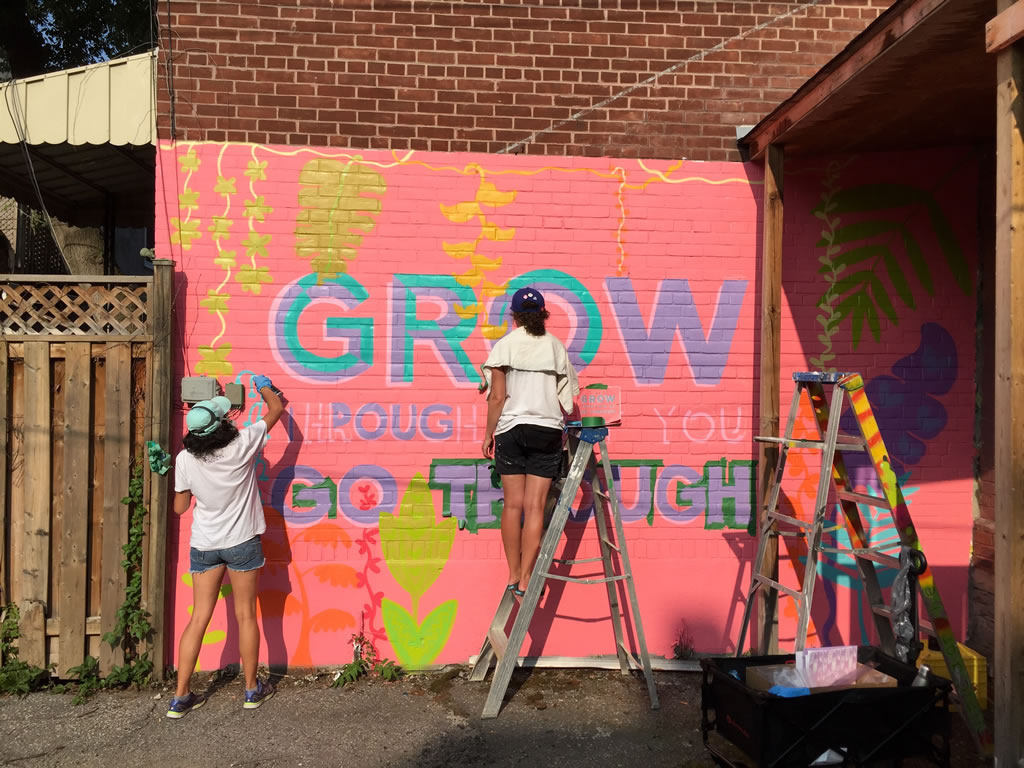 Before I saw the Elicser mural above.. I stopped by to see the new Womxn Paint Toronto Mural project that has been expertly organized by local artist Bareket. This is the second year in a row for this project (she created it last year).
I have to give Bareket credit.. she spends a lot of her time working behind the scenes doing the hard work that most people don't even notice. As an example she had to knock on all the doors of these homes to get the homeowners interested in having artwork on their property. And that is just one example.
Here she is working with Muisca on her own mural that is apart of this project. Not only is she organizing it but she is also painting her own mural.. That's a lot of work.
The ceremony is this Sunday at 4pm.. and it's in the laneway right across from the AGO (North side).. Check it out if you can. I'll post more of the before and afters.
Toronto Graffiti Street Art Found Here: