Toronto Graffiti Street Art Women's Project
Women Paint Lane way Project organized by Bkez in Parkdale. 20 women artists based in Toronto painted murals in an alleyway using aerosol and acrylic paint
This is by Bkez who organized this mural project. She uses a lot of geometric designs, this is a rainbow with the text Strong Smart United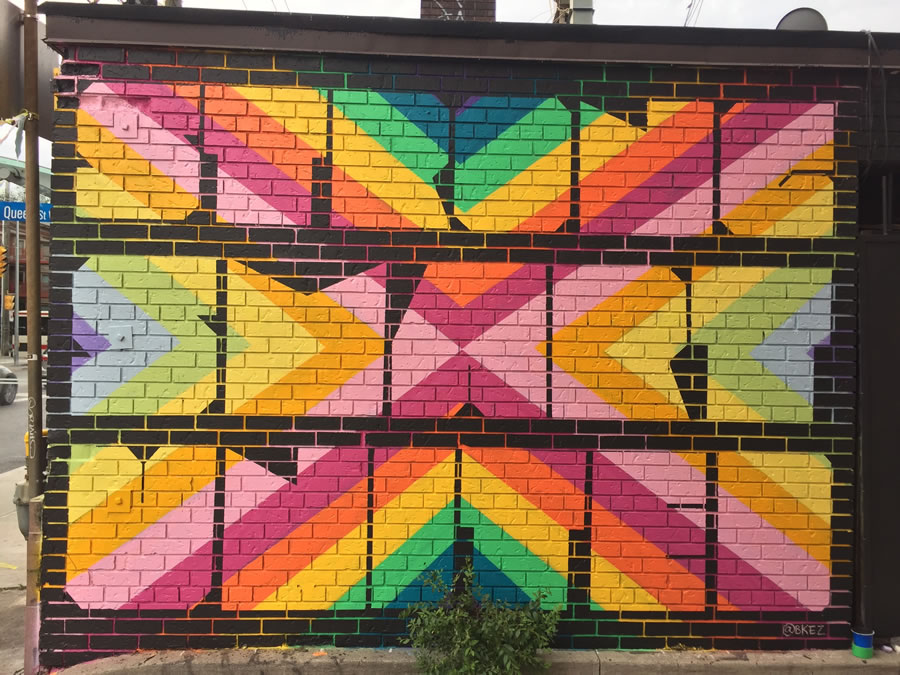 An overall photo to get the idea of what the lane way looks like
The background wall was done by Christine Mazzulla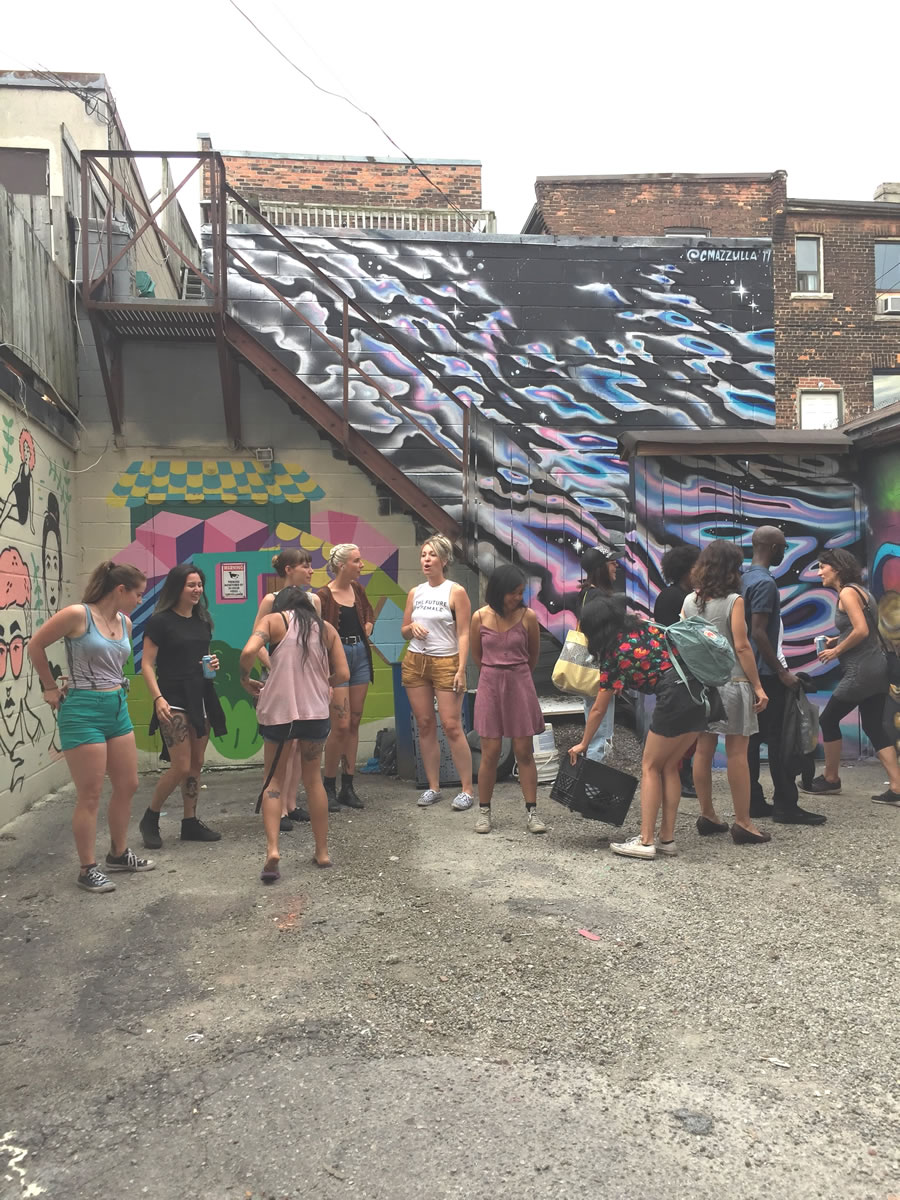 🎨 from yesterday by @_muisca_ Daniela Rocha 🌹 for the #womenpaintto art project that I mentioned on Saturday. Some of the women were still working on their murals when I went by yesterday afternoon.
I got to chat with a few of the artists, unfortunately I didn't to see Daniela but I've noticed here work before, she uses very vibrant colors.
I'm going to post some more from that project soon, I'm posting this one first because it looks like it could be an emoji !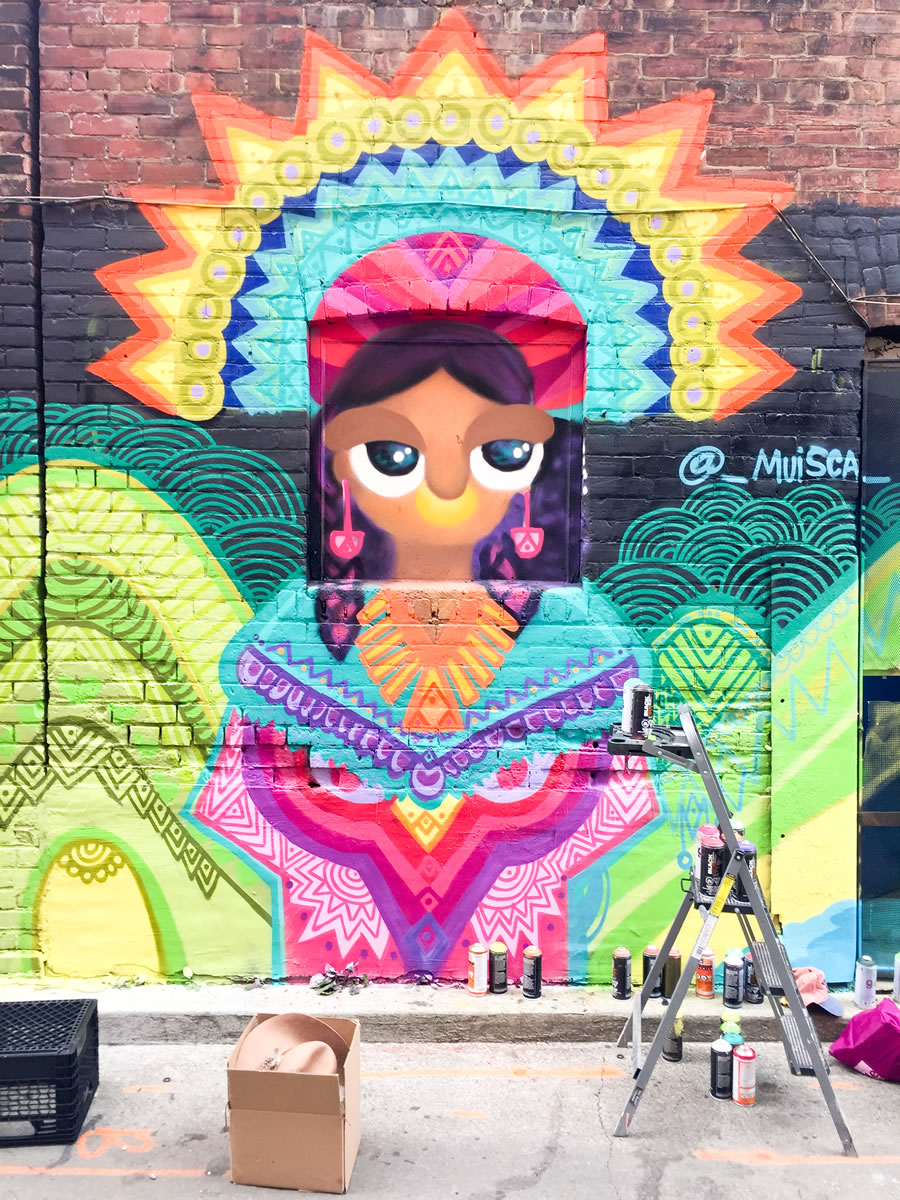 This garage door is my an artist that I am not familiar with. That bag in my photo is blocking the name. I'll have to go back to read the name in the bottom right. Plus, i'd like to get a picture of this with no people in front of it. Everyone was taking pictures of it. It a beautiful looking work of art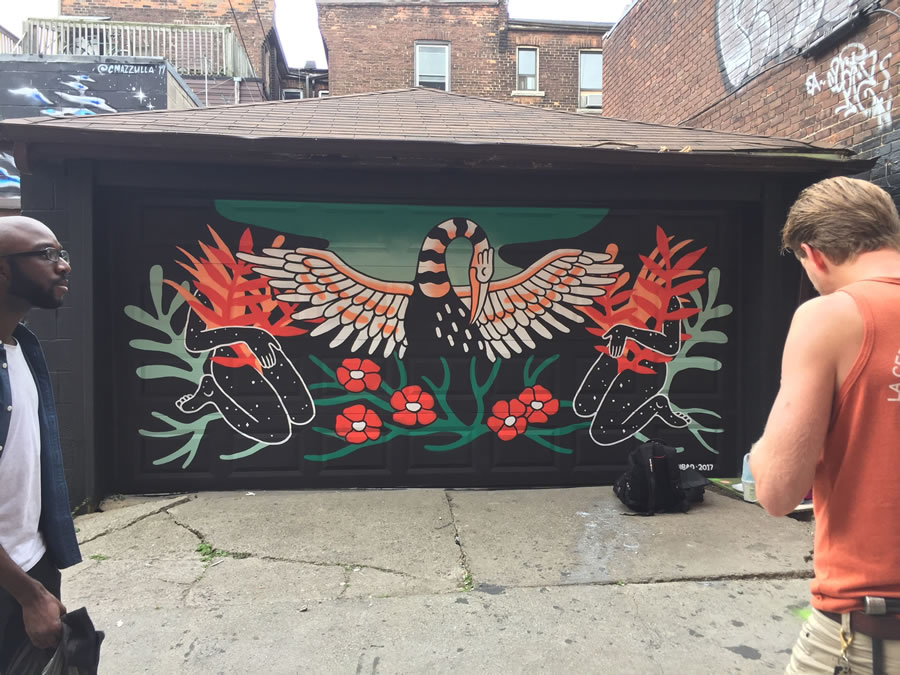 I saw this lady painting this on Thursday when I went by but she was busy talking to some other people. I didn't see her last night so I didn't get to talk to her again.
Its someone riding a motorbike and it says "Over the Mountains Under the Stars". On the bottom left it says "Monica on the Moon". I googled that and found a blog by someone named Iceland Penny.. who writes about art in Toronto.. so I am guess that is her.