🎨 by @youngjarus 🐍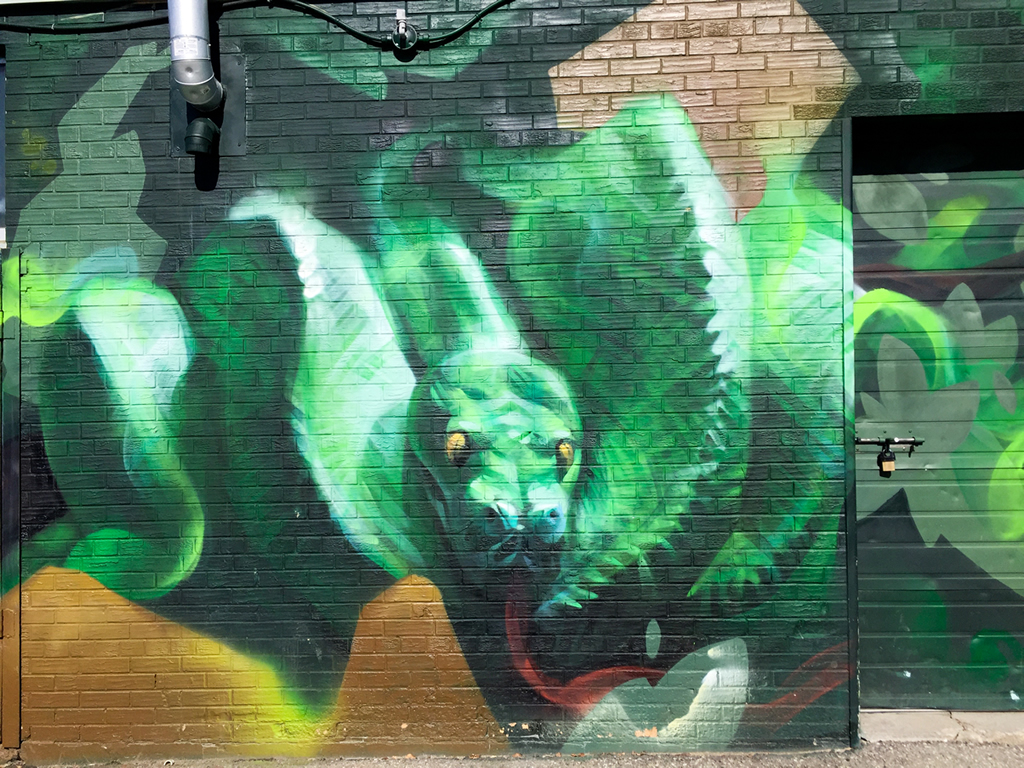 This mural is by Emmanuel Jarus and it over looks a skateboard park. There were a whole lot of graffiti burners on the same wall as this amazing snake. This snake really stands out against that grafffiti to the left and right of this artwork.
Earth Day is almost over.. so I guess I better do a post ! I choose this mural of a snake.. mostly, because its a cool mural.. I guess 🐍 live on the earth !
I was going to go on a bit of a diatribe explaining that Earth Day was started in 1970 to signify "support for environmental protection". Seems like if we had listened back then maybe we wouldn't have a huge snowstorm in April.. or a heatwave in October..
But it's sort of like preaching to the converted. Like when you go to the grocery store with your reusable bag.. and the person in front of you buys two plastic bags and the person behind you buys three. You kinda think WTF.
Oh well. I'll save my energy for something else..
It was like Spring again today !
Have a great week ahead…
Toronto Graffiti Street Art Found Here:
Squeezing in this picture that I took a few weeks back. I managed to get this mural by Emmanuel Jarus without a car in front.. Reason for celebration.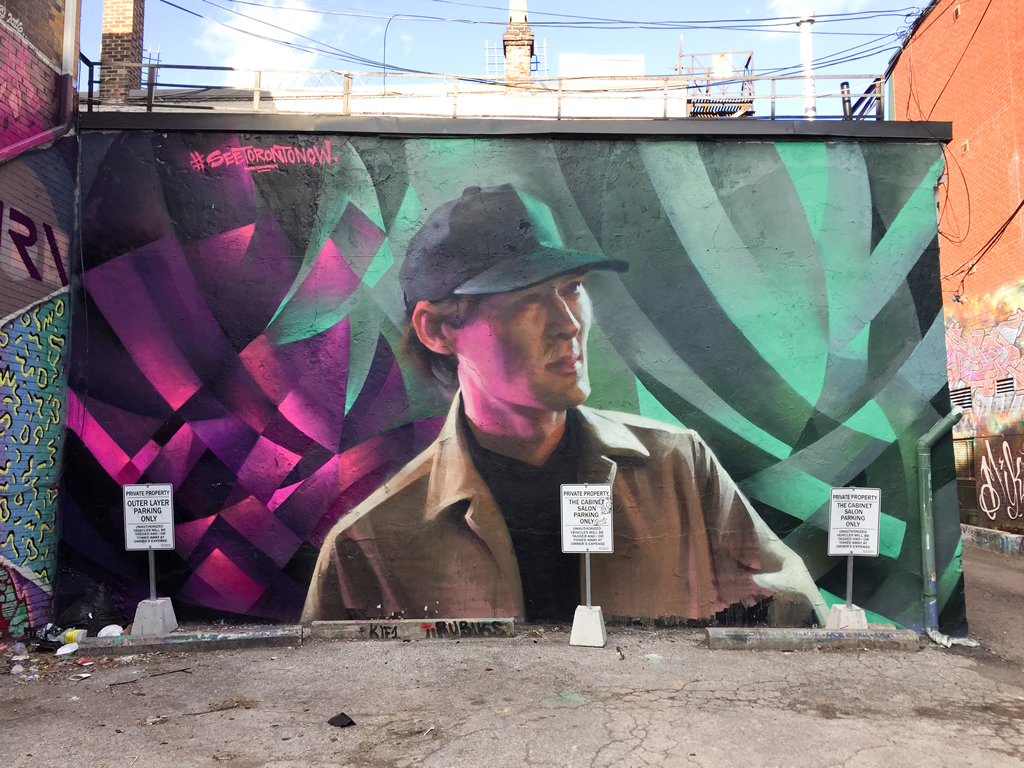 Toronto Graffiti Street Art Found Here:
🎨 "…. I Had a Girlfriend and She Was SO BLUE" by @elicserelliott 🍭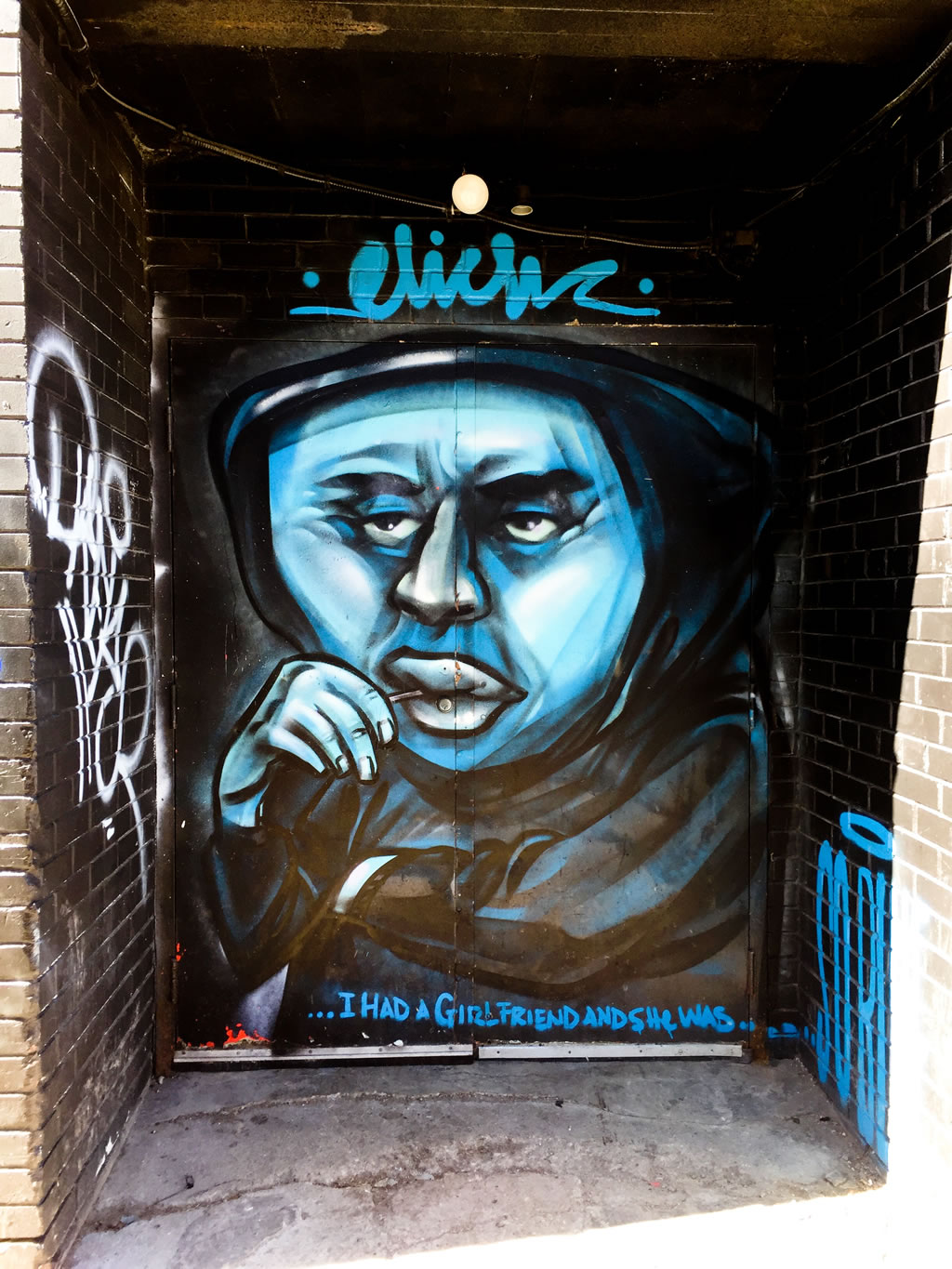 I was hoping to find some new art today and I couldn't find it.. But by accident I found some 'new to me art'… I've seen this on the artists account from last year.. I had no idea where it was. For some reason my big nose told me to go down this alleyway… and tada.. a hidden treasure right in this doorway.. I like finding these… some of the artists just do them as kinda bonus pieces and they are really fun to stumble on… Coincidentally, I found two "new to me" murals right after this…
Toronto Graffiti Street Art Found Here:
🎨 "It's almost dark One more wave and we go in" by @elicserelliott 🏄‍♀️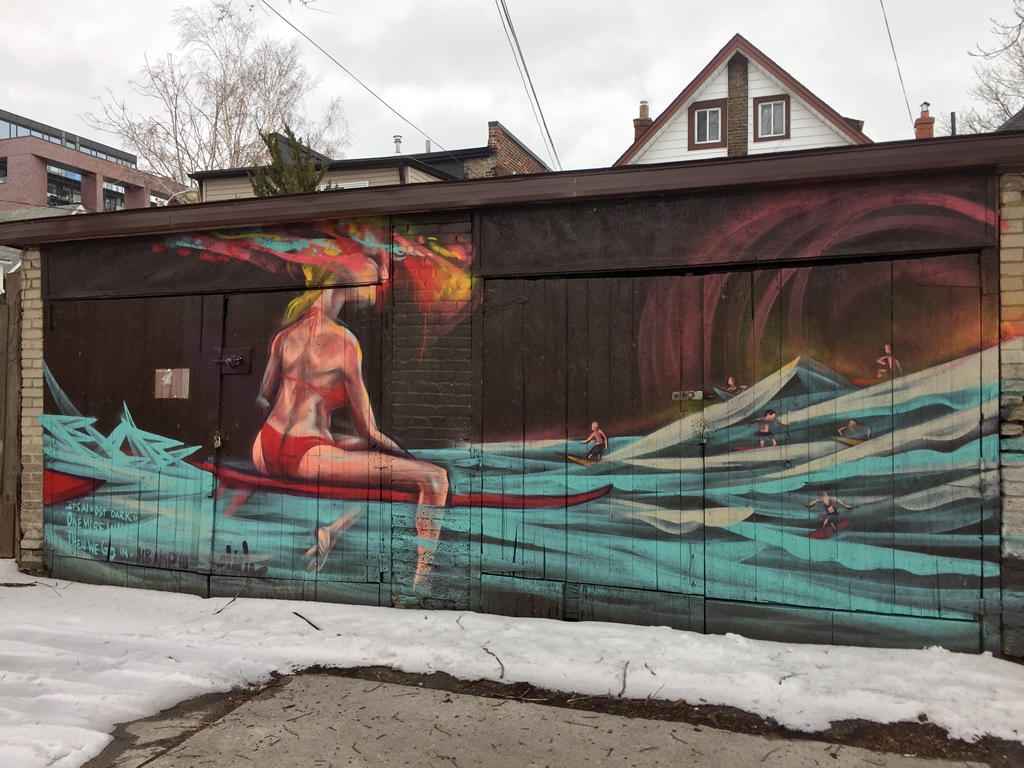 Another by Elicser Elliott that I wanted to post. My previous photo of this mural wasn't the best.
Toronto Graffiti Street Art Found Here: