🎨 by Birdo @jerryrugg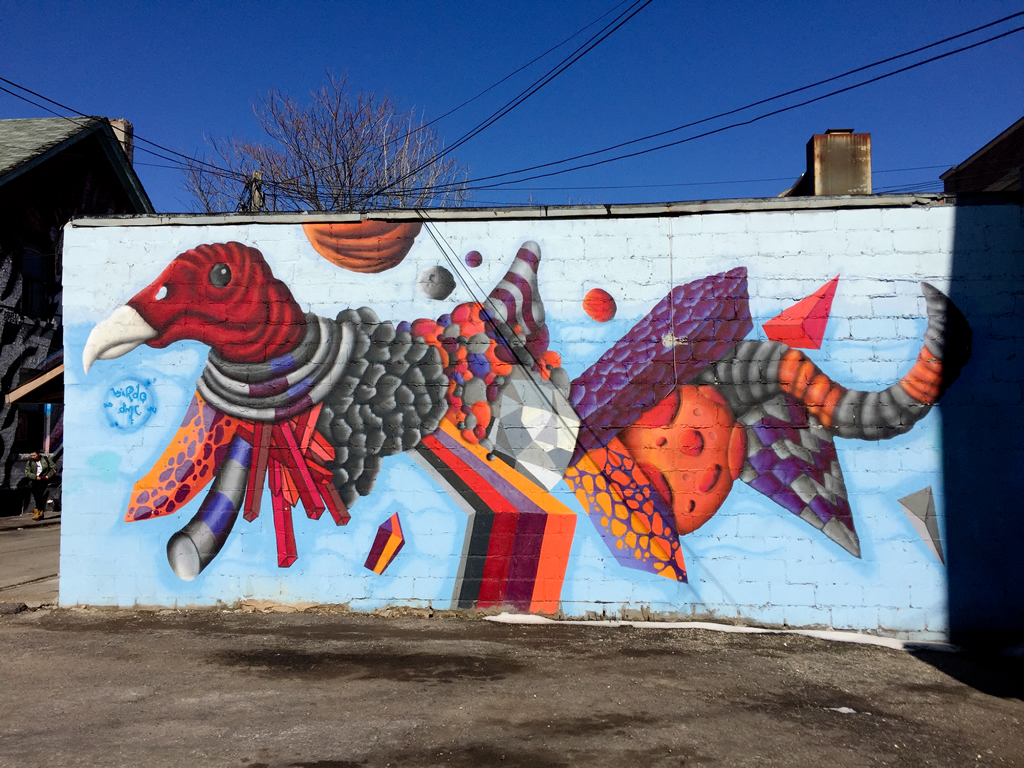 I stumbled on this mural just last Friday… I can't believe I never saw this before.. I went on his account and it's actually the first photo on his Instagram account… He posted it on April 13th, 2014… and he said this about the mural:
"It's a thankless job keeping eye on the junkies of trapland. Fortunately Turkey-Vulture the Bird-Day Creature accepts his role… "
I'm just a little 4 years late.. but it looks as good as it did back then… I got lucky with no cars and the sun shining nicely !..
Looking on his latest Instagram post.. Birdo is in China right now.. ! He's come a long way !
🦃
Toronto Graffiti Street Art Found Here:
🎨 by @uber5000 🏒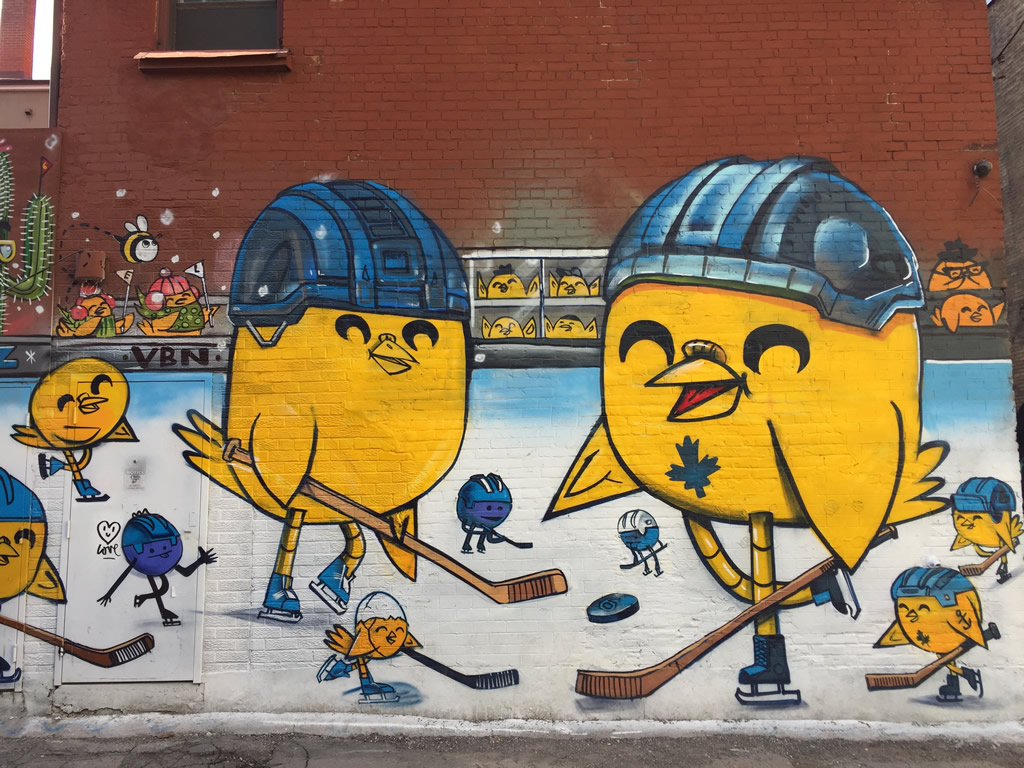 Uber5000 did this mural back in February.. when it was cold AF and snowy AF.. I asked him about his work back then and he said that his art is like a quilt.. which is why its difficult to photograph. It's made up of a lot of different details that he takes a lot of time to do.. .
Like most of these murals.. they are really best experienced in person.. . .
This is apart of a huge mural that wraps around this entire building on both sides of this alleyway.. some of the details are a bee 🐝 on the upper left hand side.. and one of the birds is wearing an eggshell 🐣 for a helmet.. . .
This was done for Tourism Toronto to celebrate that graffiti alley is the top tourist destination in the city. Seems unbelievable at first comparing it to the CN Tower for example.. But when you walk through here you will find so many people taking selfies it's unbelieving. Its never empty ain this spot. I imagine everyone is going to be posting this artwork tonight.. there's a big hockey game going on tonight… .. I hope our team wins ! . . (UPDATE.. They didn't win) .
🏒⛸️ 🏒⛸️ 🏒🏒⛸️ 🏒⛸️ 🏒⛸️ .🏒 .
PS: Everyone thinks hockey is Canada's official sport.. it isn't hockey … Lacrosse is actually the official sport.. but how many people play Lacrosse ? (scratching my head)
Toronto Graffiti Street Art Found Here: