Ossington Avenue Murals
There's some amazing new murals all along Ossington Avenue that were just done this past week. Some of the artists from Secret Walls did some of the artwork near 146 Ossington Ave.
146 Ossington used to be called Ossington Tire but it's being used as an art space right now. They have been having some amazing events there all summer. They have turned the neighborhood into an outdoor art gallery.
Here are some of the new murals.
It's A Living Mural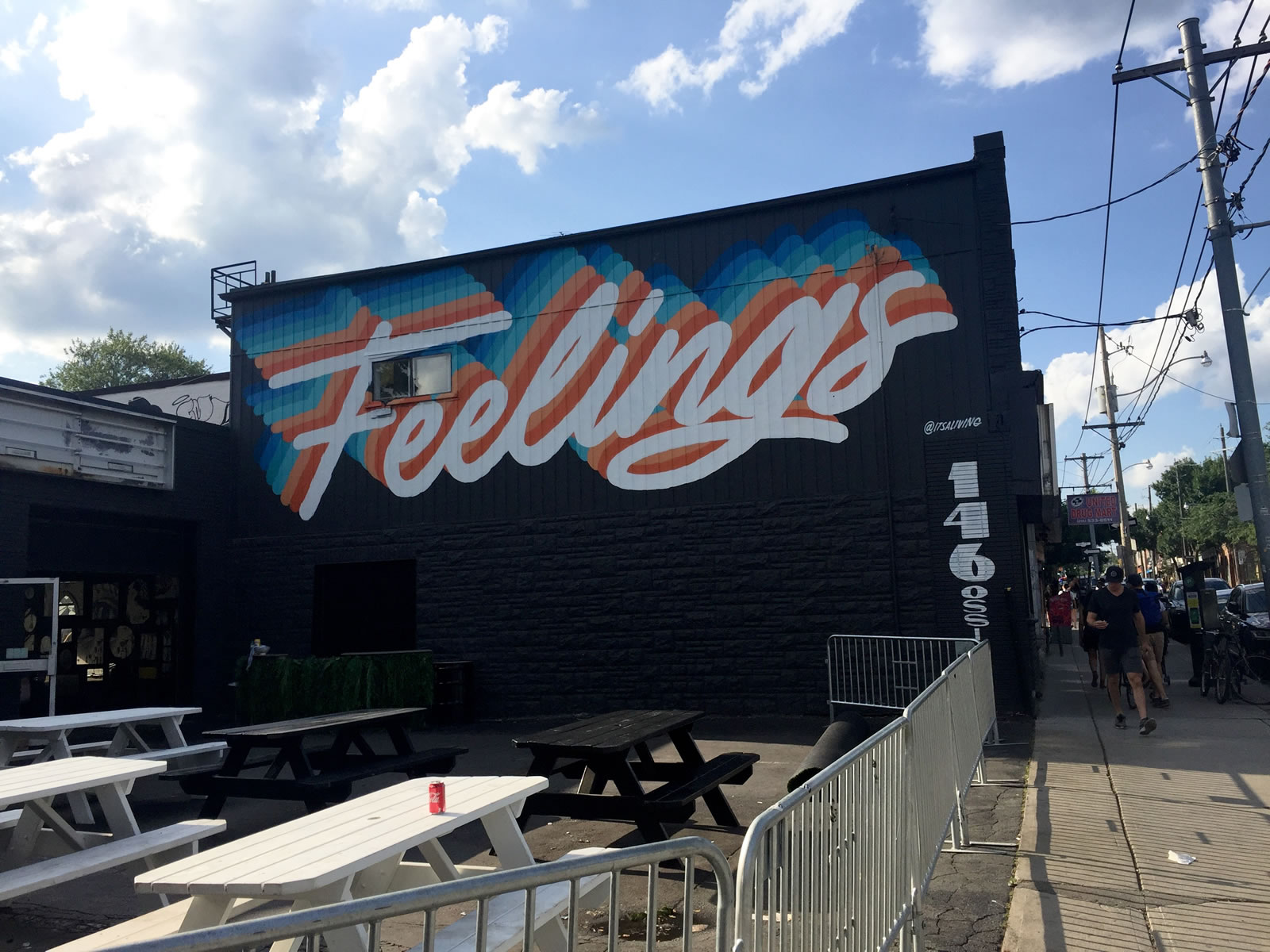 This is right outside 146 Ossington.
From his personal website:
"IT'S A LIVING is not just a statement but it is also a life philosophy for Ricardo Gonzalez, a designer, and artist from Durango México currently living in Brooklyn. His signature script style can be easily recognized from large scale murals to commercial work for some of the biggest brands to a simple sticker in the streets. "
🎨 LAUREN YS @squid.licker Mural 🦑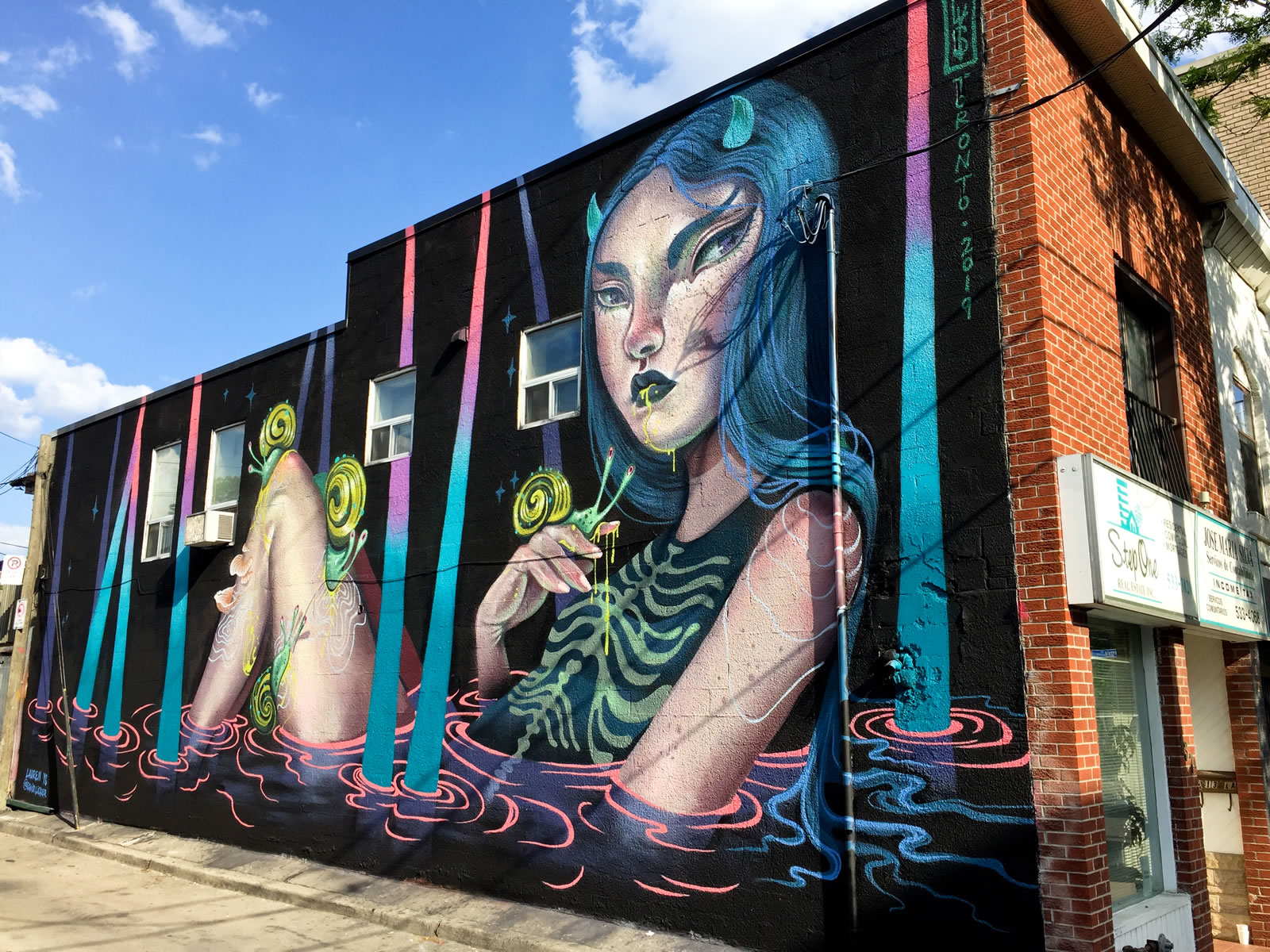 This mural by Lauren YS is right across from 146 Ossington
From her personal website:
"Lauren YS is a Los Angeles-based artist whose work is influenced by multiple stages of focus, both geographically and in practice. With dynamic bouts in academics, literature and writing, teaching, illustration, and animation leading up to her arrival in the urban art sphere, the influences of these phases of her own career add up to a robust style of murals and fine art."
The sun hit this mural perfectly yesterday afternoon ! Most definitely a mural that people will be standing in front of and posting on their Instagram for years to come !
LILLIPORE Mural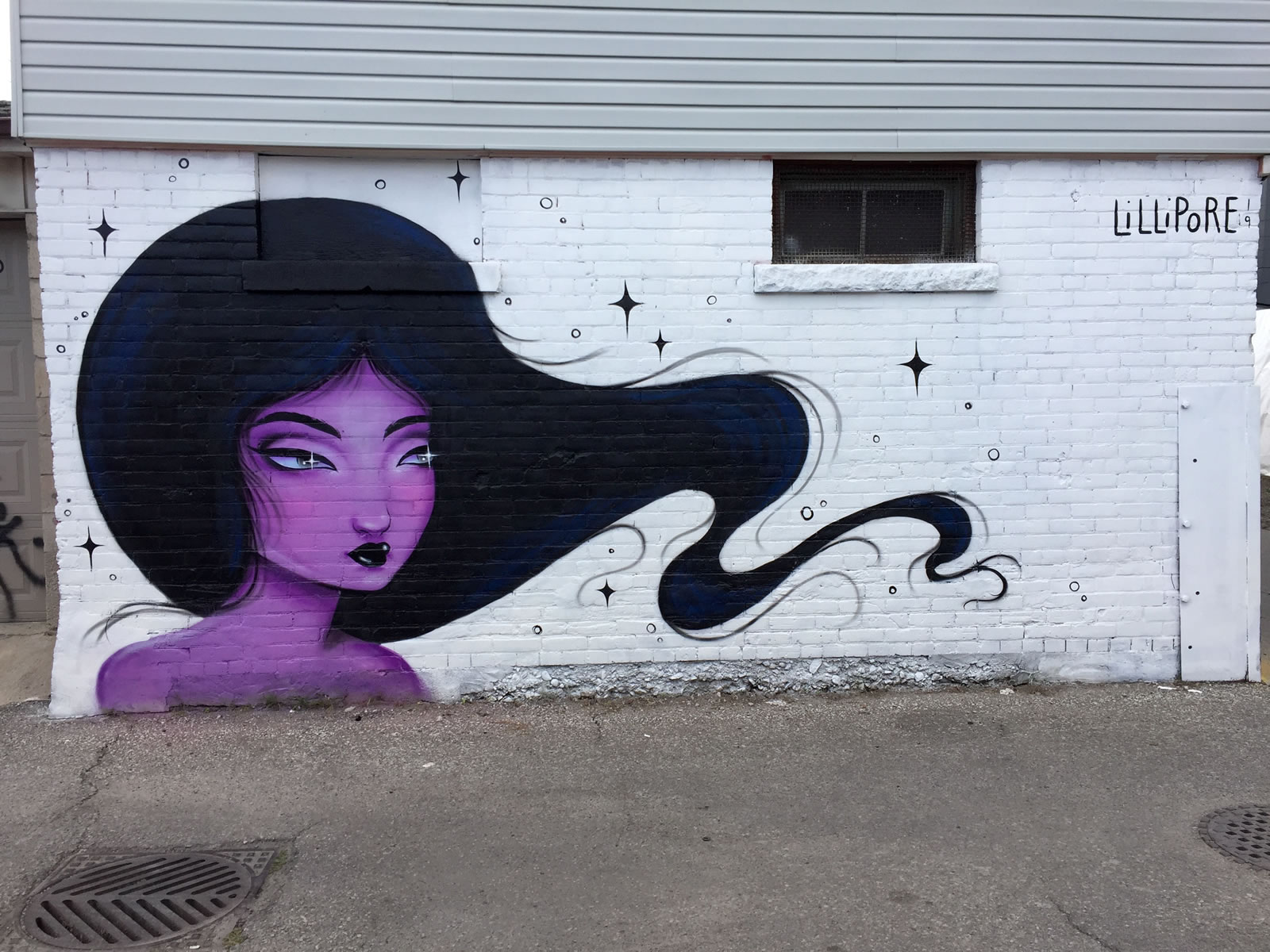 This is in alleyway behind 146 Ossington.
From her personal website:
"Lillipore is a contemporary artist with a deep fondness for the color and nostalgia. Her work is strongly influenced by dreams, the 80's, being in love and the female figure. Originally from Colorado, she now resides in Los Angeles, California. "
Drew Merritt Murals
There are two murals by Drew.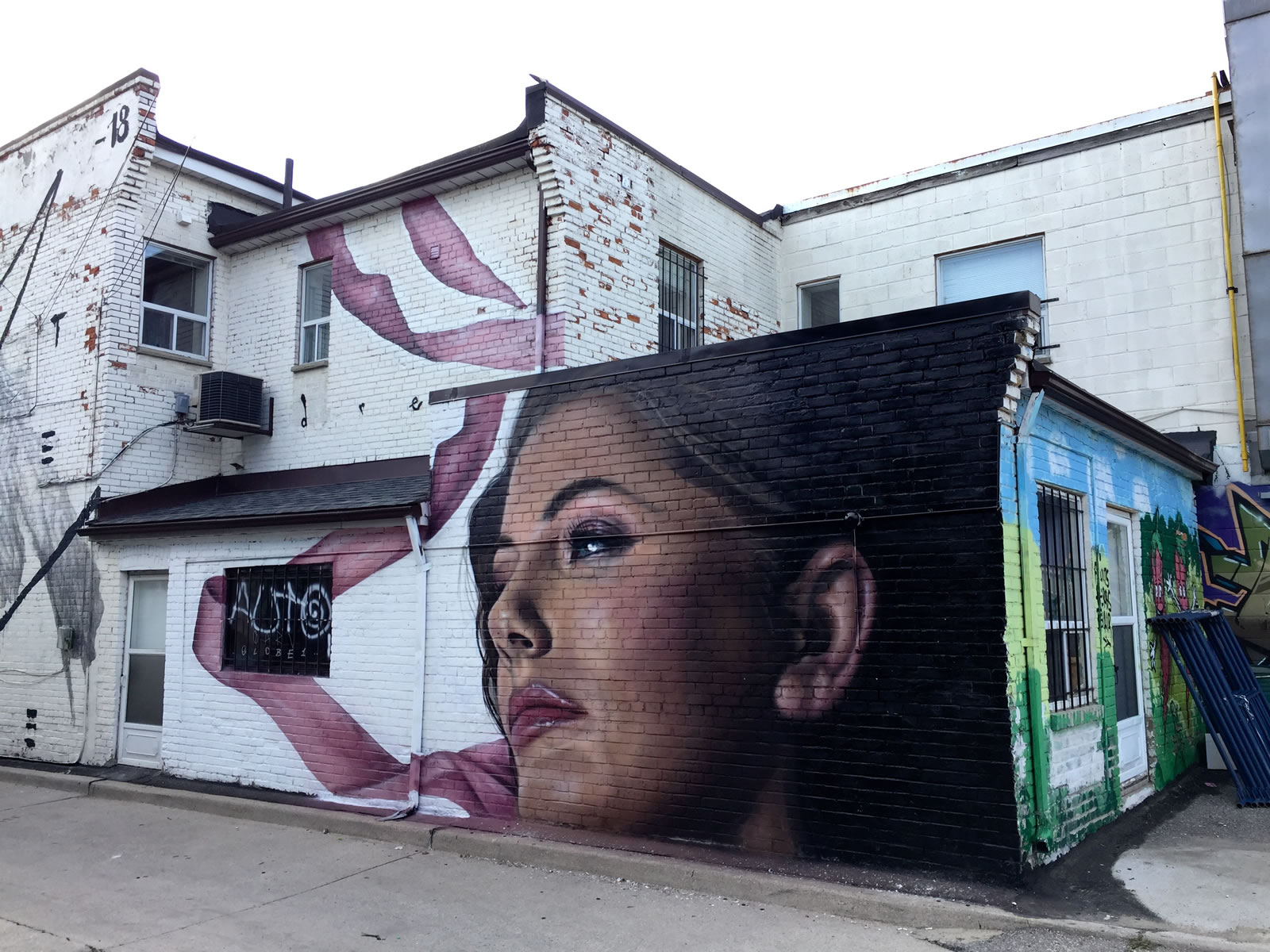 This one is across the street from 146 Ossington Ave.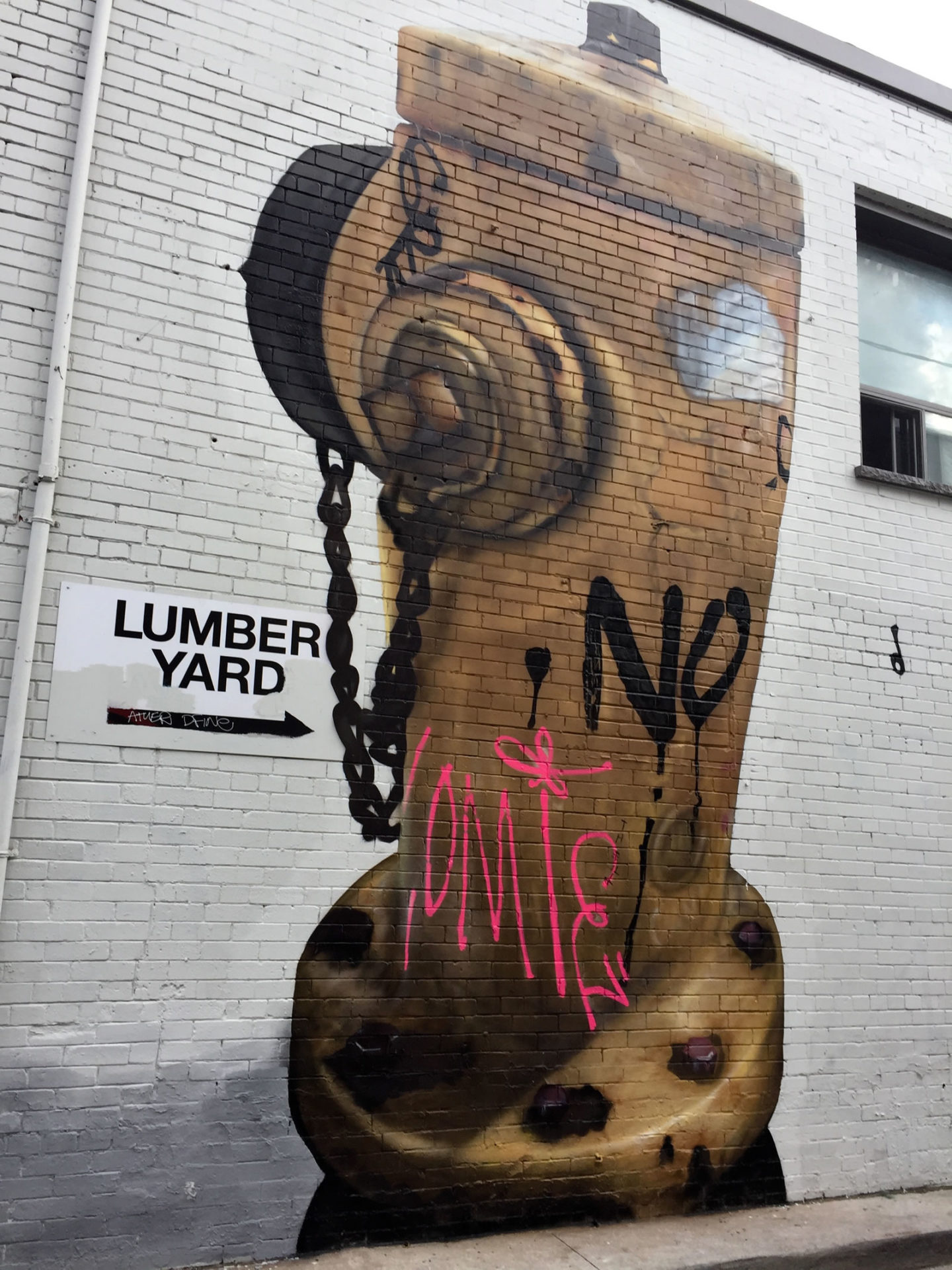 The fire hydrant is just up the street.
He doesn't say much about himself on his website but you can check out his work over there.
Ghostbeard Murals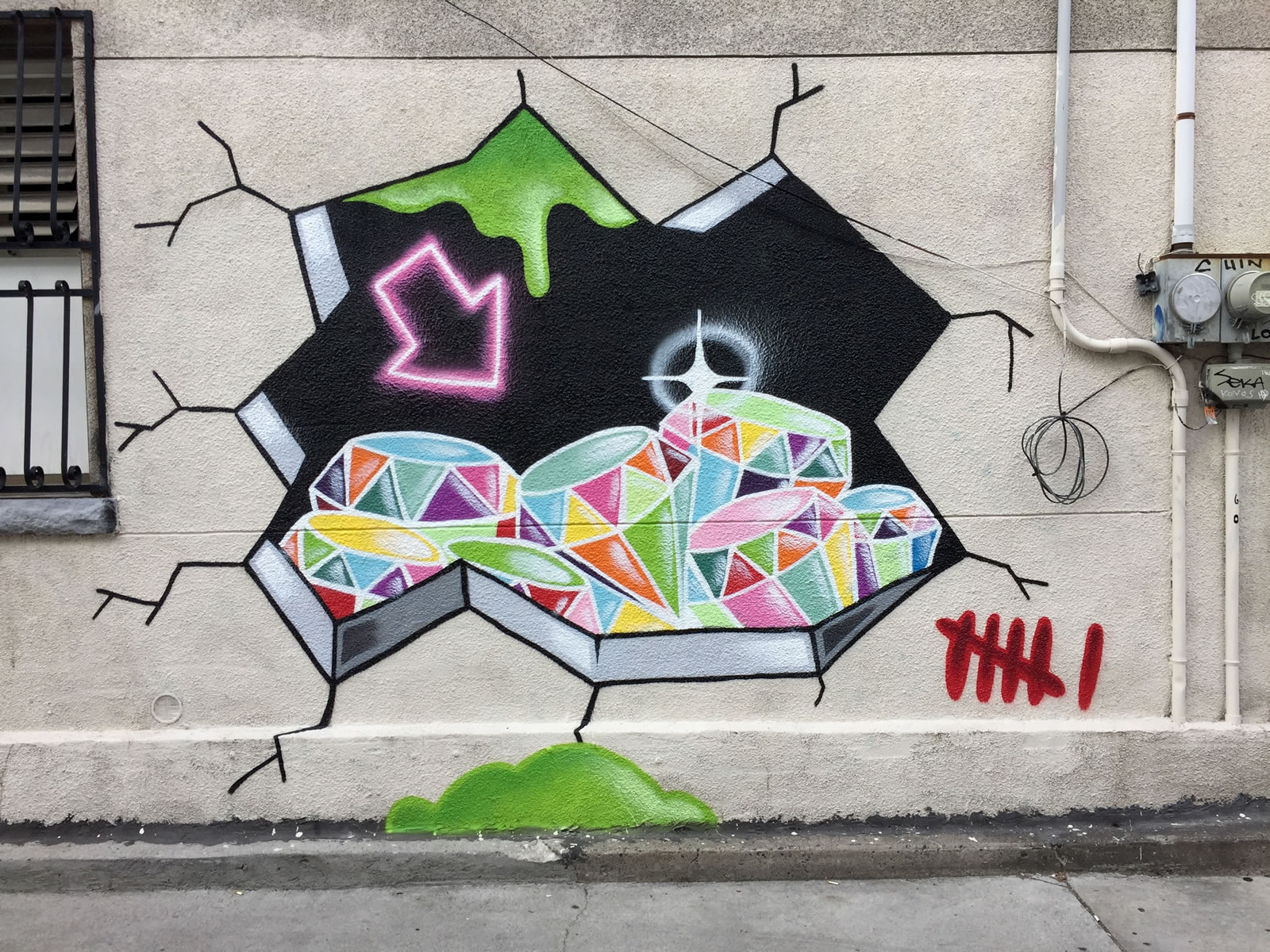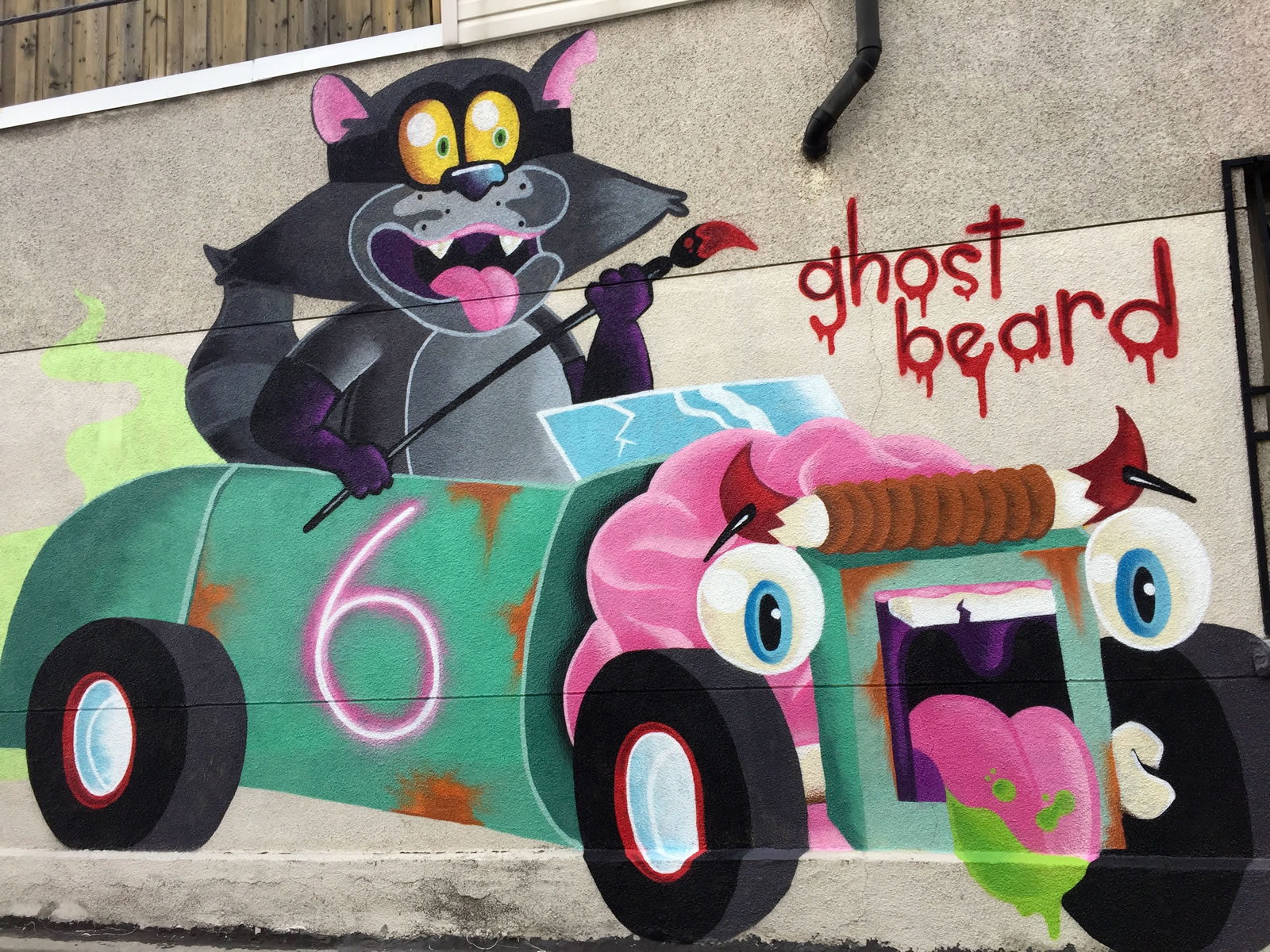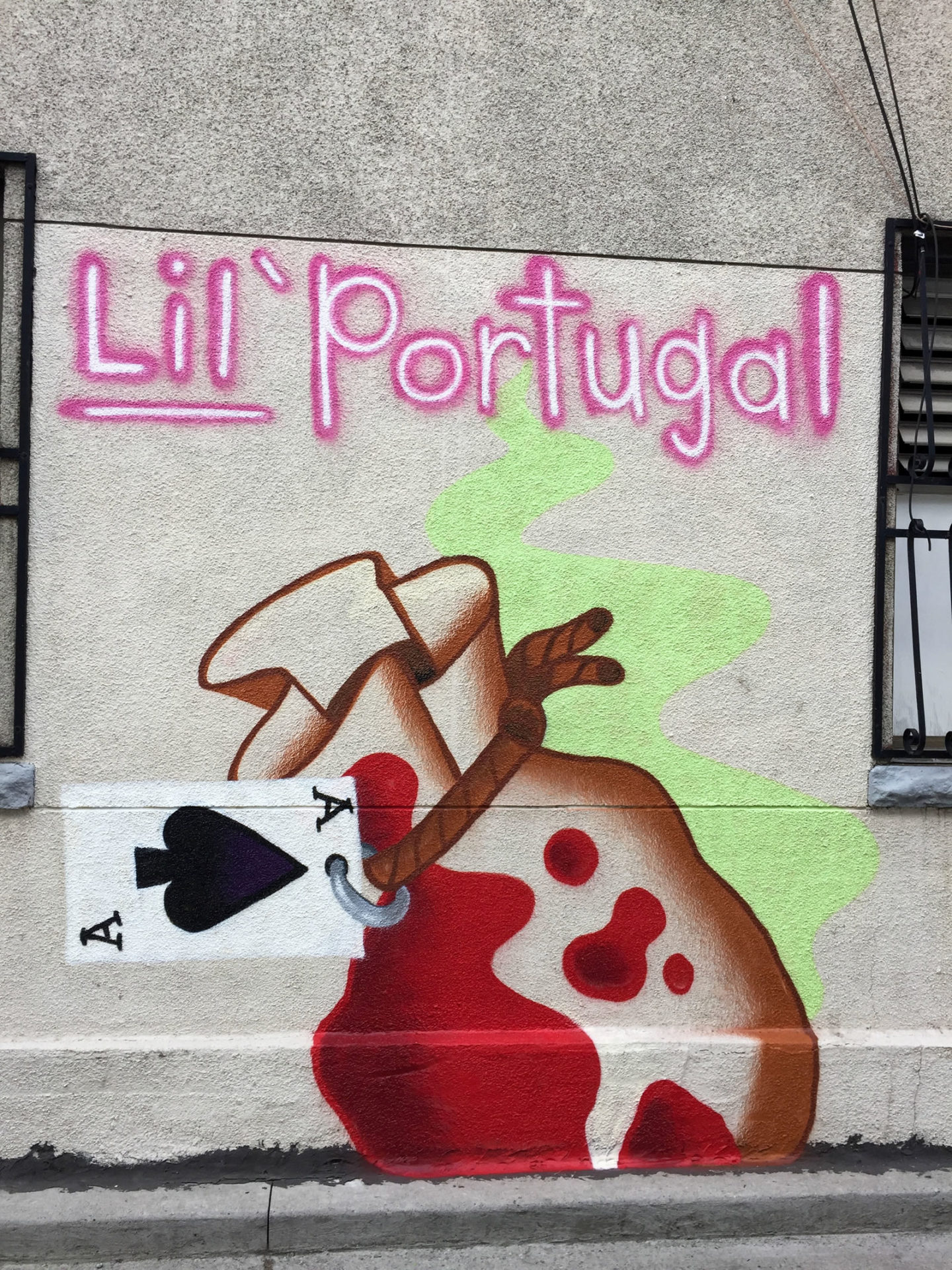 These are by Ghostbeard and its just up the street from 146 Ossington.
Don't know much about this artist.. just says he is from Detroit on his Instagram
Matt Gondek Mural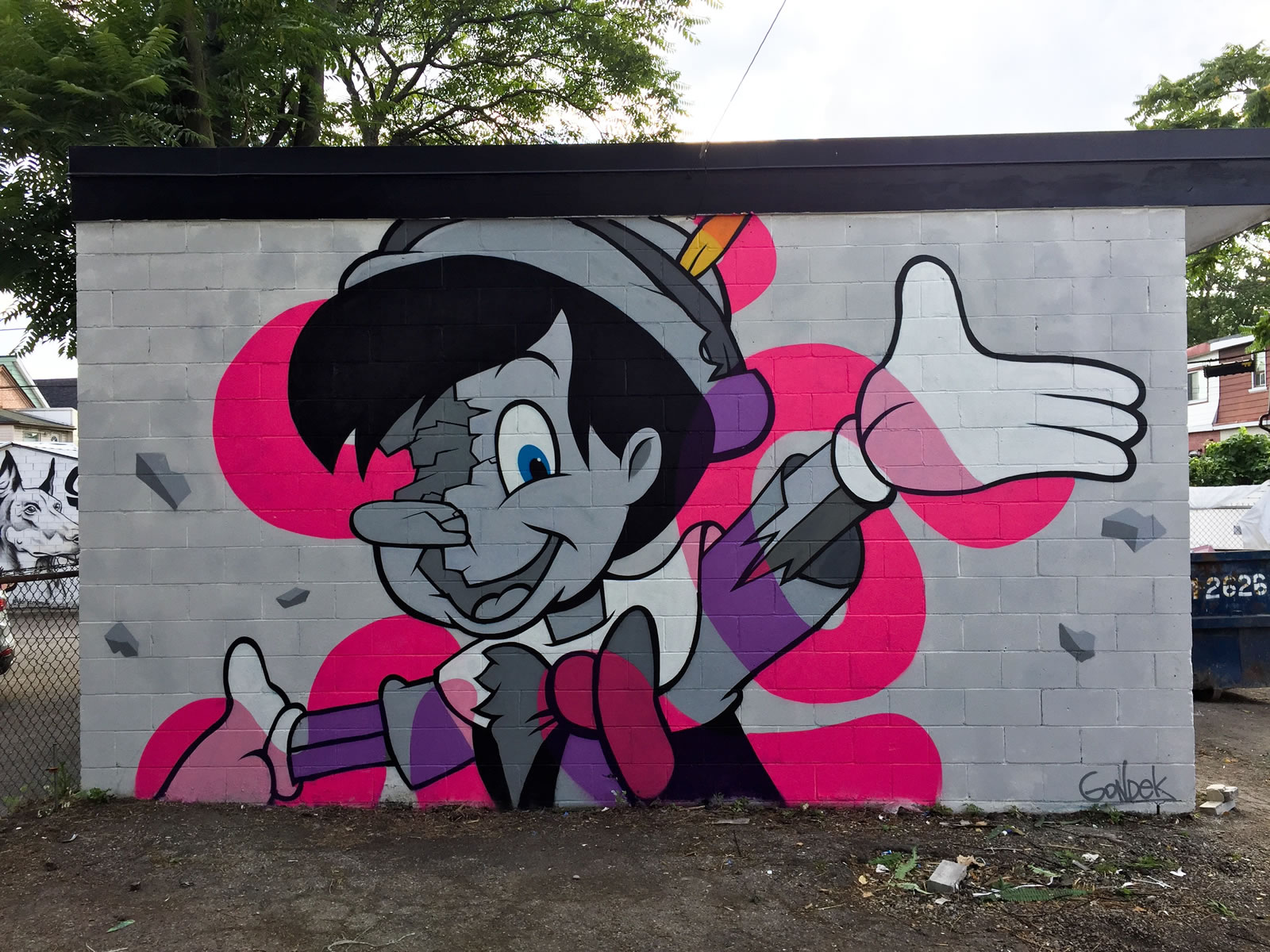 This new Matt Gondek mural replaces another one with Homer Simpson that he did last year. This one is Pinocchio.
From his website:
"Matt Gondek is a Los Angeles Pop Artist who paints Deconstructed Pop Icons. He was born in Pittsburgh PA, but moved to Los Angeles at the age of 31."
Paul Jackson Mural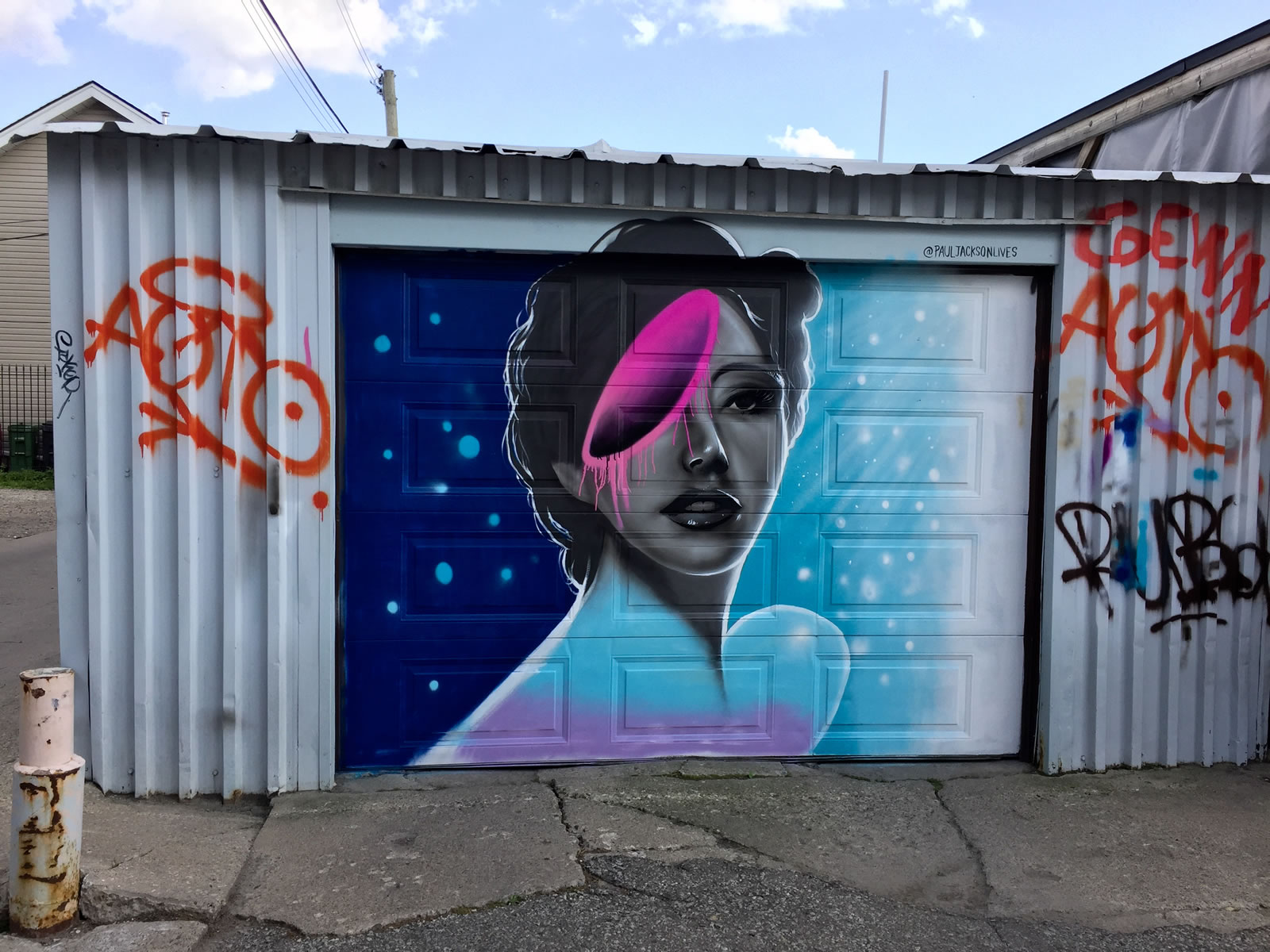 This by Paul Jackson is right behind 146 Ossington in an alleyway.
From his site:
"Paul Jackson's unique take on popular culture has gotten him noticed across the world. Inspired by everything surreal and sci-fi – he remixes the world to his vision.
Toronto Graffiti Street Art Found Here:
Paul Jackson Matt Gondek Collaboration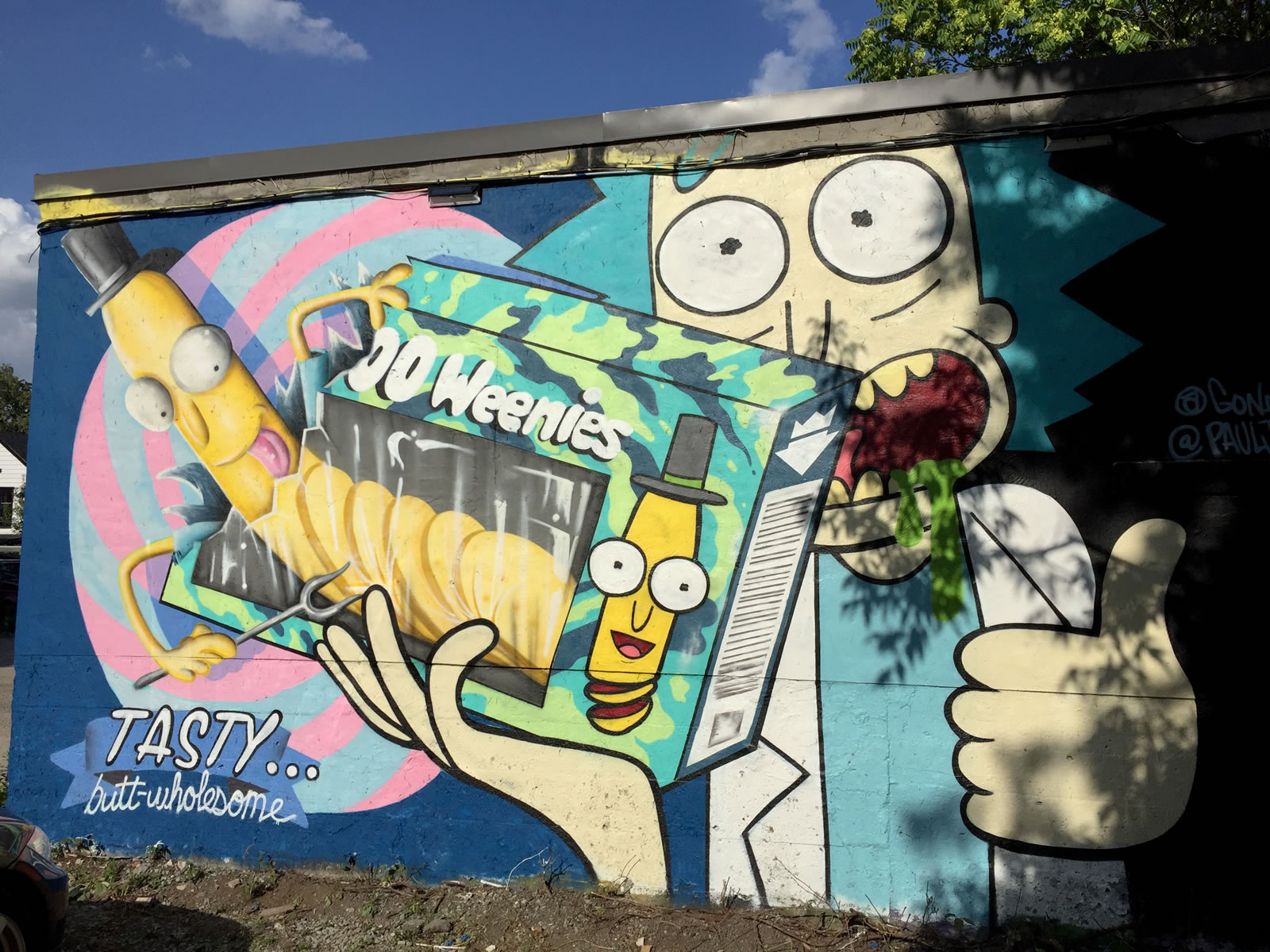 This is further down the street near Jimmy's Coffee. It replaces another collaboration that Paul Jackson did with Matt Gondek.
Toronto Graffiti Street Art Found Here:
Anyway.. it's definitely worth a wander down Ossington… so much to experience.. I'm still blown away.