Toronto Street Art & Graffiti featuring Overwatch Mural Live Painting on King Street
by unknown artist. These painters have been working on this for a week
Overwatch Mural Live Painting
Saw this today and didn't know what Overwatch is to tell the truth. I had to google it. Its a video game. Wiki says "Overwatch is a team-based multiplayer online first-person shooter video game developed and published by Blizzard Entertainment. "
This is obviously an advertisement for the game. I can't find anything about the guys that are working on it. They have been working on this for awhile now. Normally that wall has ads for television programs and other products. This is the first time that I have seen an actual art mural at this spot. It looks like its close to being completed. When I was taking pictures on this today.. I turned around and 4 guys were behind me doing the same thing.
The picture on the left is from November 15th – they were just working on the top. Like most large murals they work from top down.
The picture on the right is from today November 21st.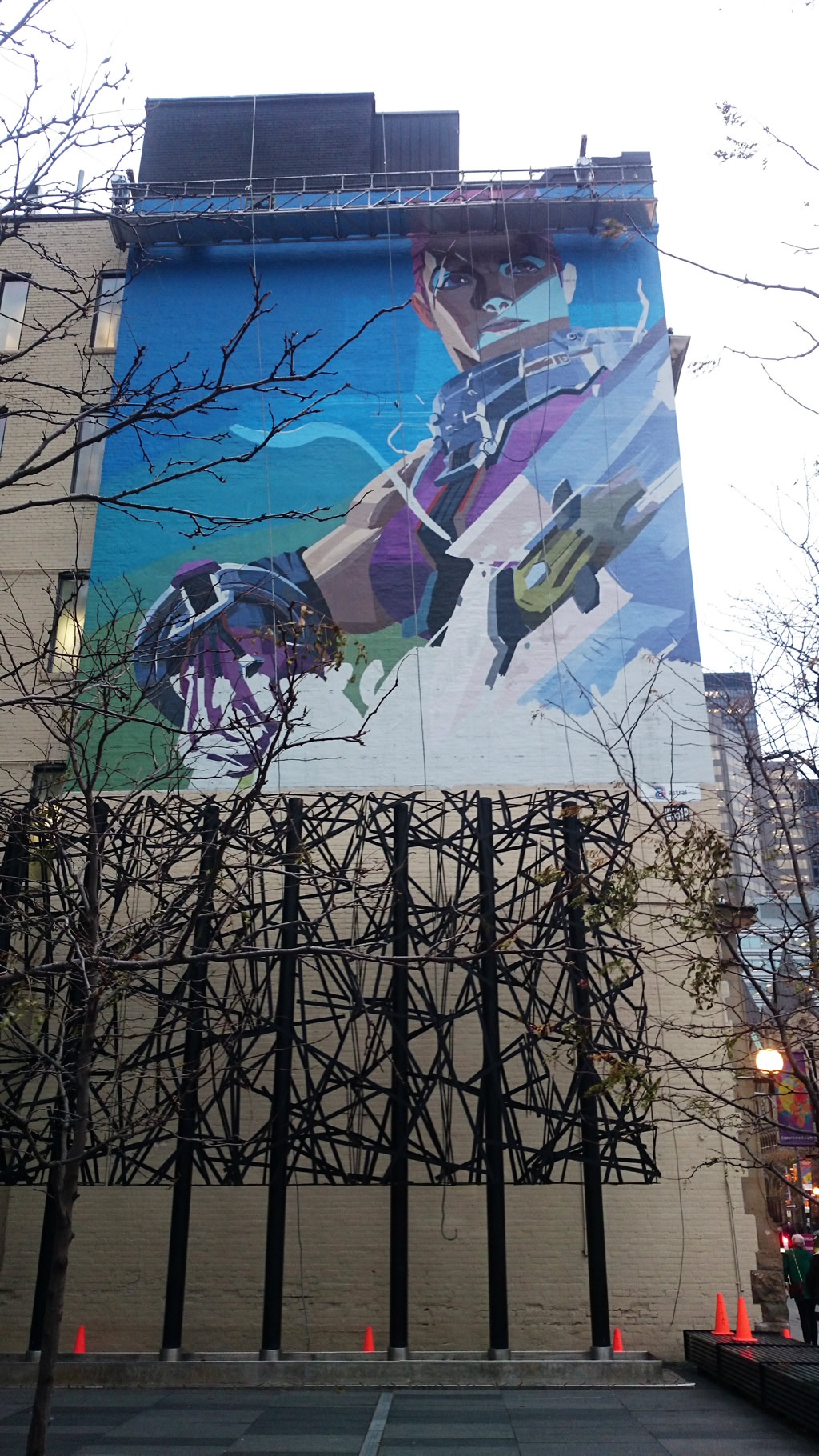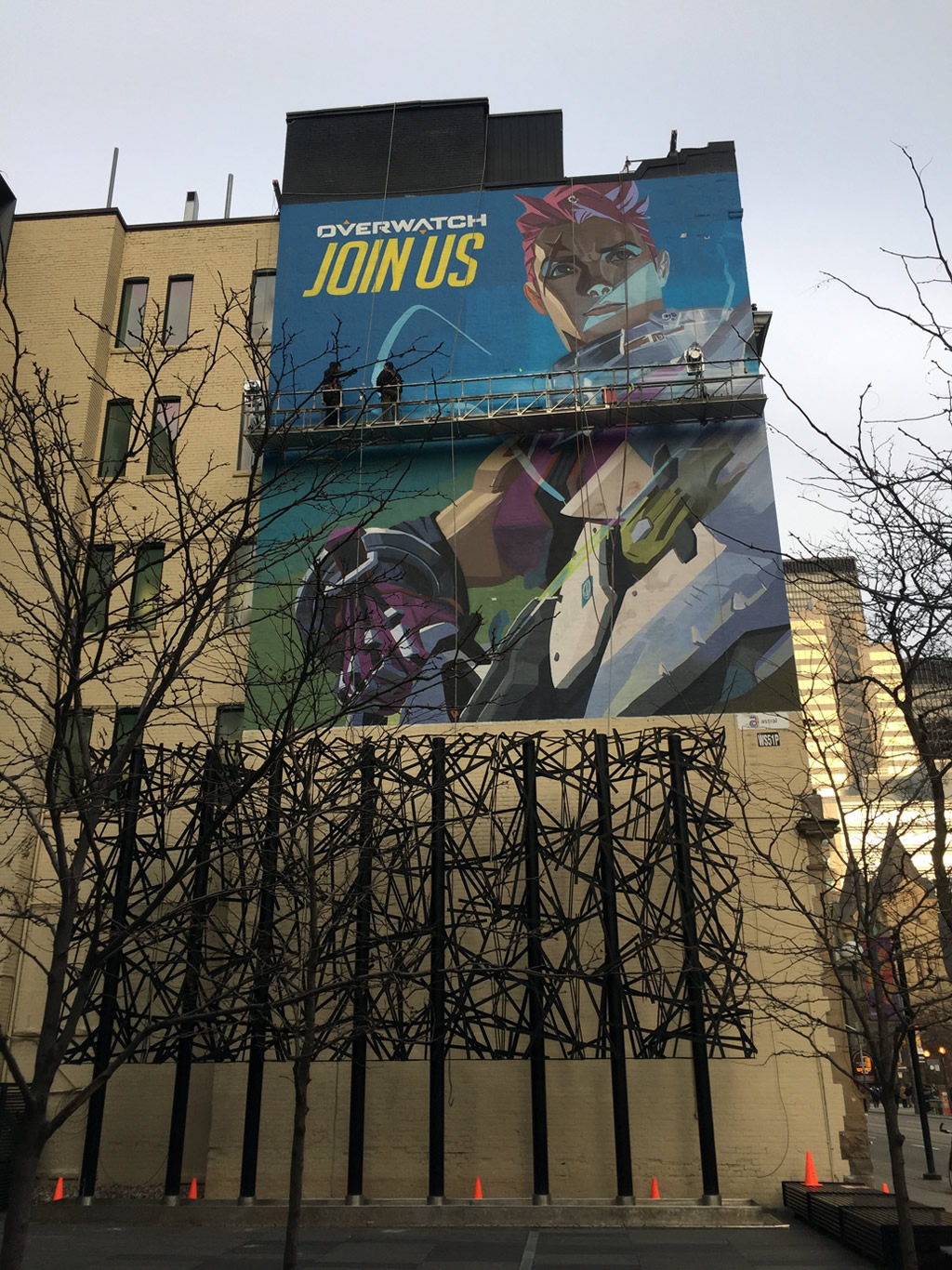 Toronto Street Art Graffiti Found at this Location
Christiano De Araujo Mural Live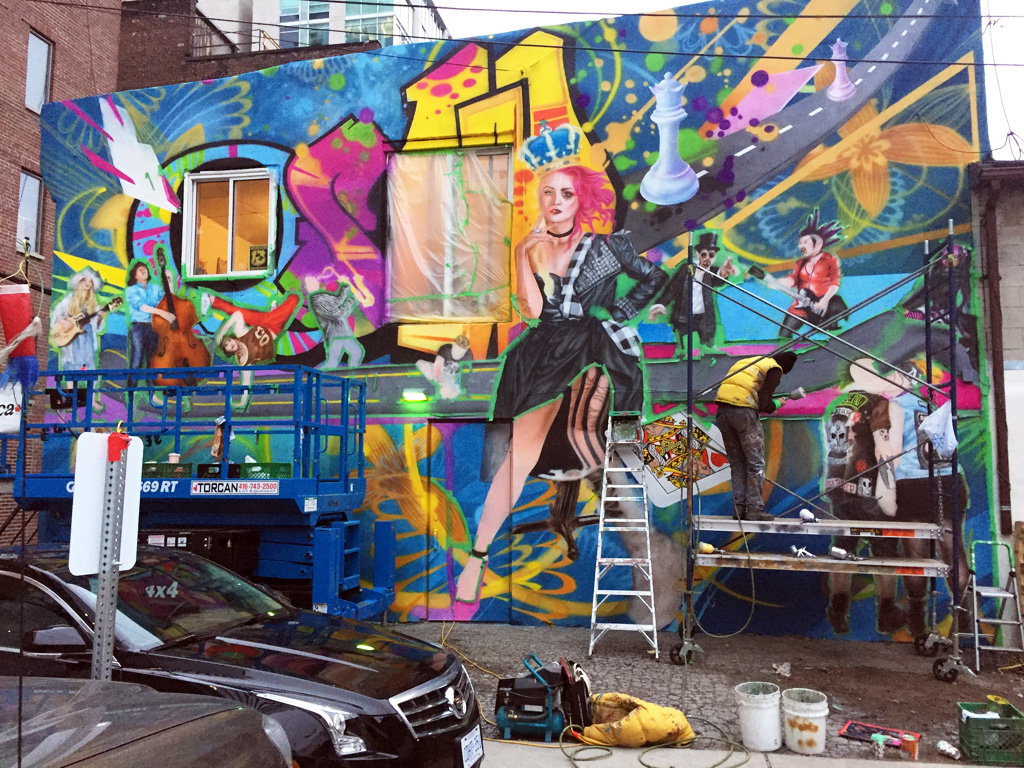 I saw Christiano De Araujo on the 15th and he was making good progress then. He didn't even notice me taking pictures. He was really into his work.
I swung by again today to see Christiano De Araujo working on his new mural. It's a little out of the way. You have to go down an alleyway off of Peter Street. This afternoon he had some help it looked like they were masking off the areas of the mural.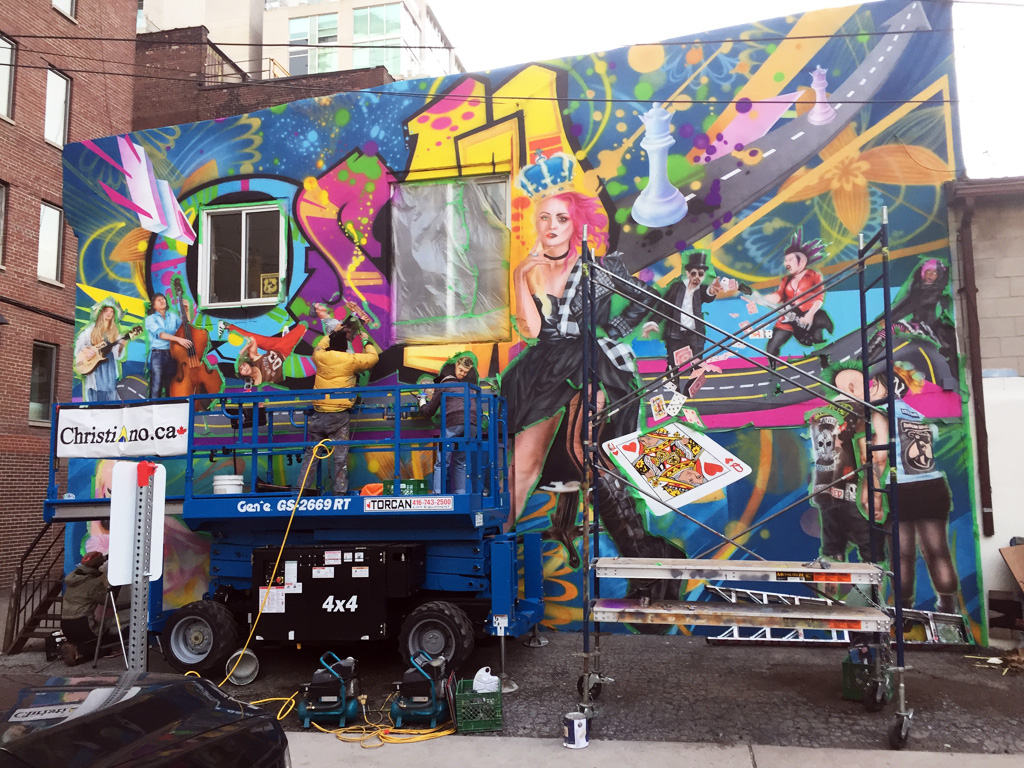 The equipment that they have to spray is really loud and he and his assistant didn't notice or hear me again today. This looks like it is close to completion as well. It is really windy and fairly cold – so I have to admire them to be able to work outside in these conditions.
From what I know about this – it was a competition for a mural behind Queen St. West.
When it gets finished I will post it again and I will post more information about it as well
Toronto Street Art Graffiti Found at this Location