Aerosol spray portrait by Young Jarus outside a dollar store. This larger graffiti mural was created near Bathurst Subway station in downtown Toronto.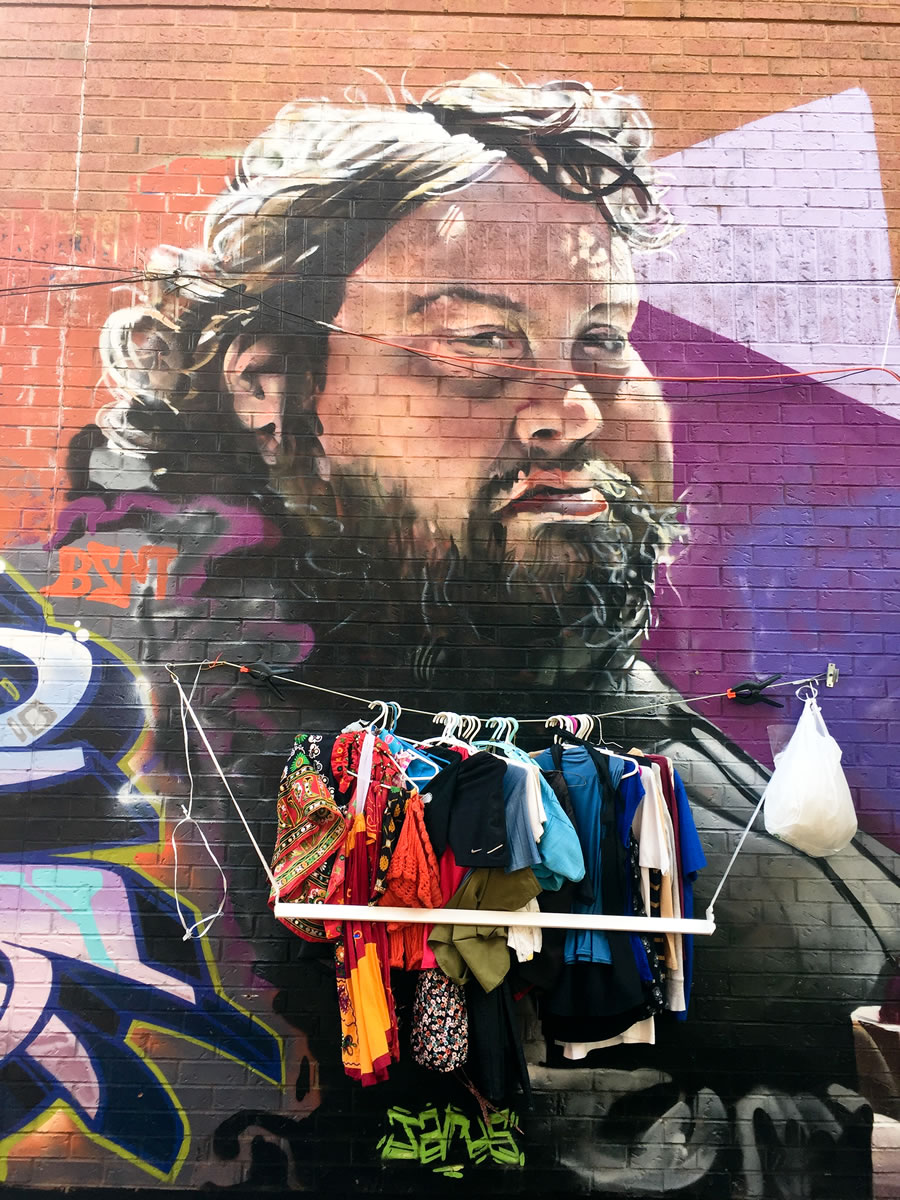 Now back to some street art.
Another mural by @youngjarus .
I've been looking around for this one because I've seen it so many times on Instagram. I finally found an account that had it geo-tagged 📍 . When I was in the area last week I thought I'd go back and see if I could find it. I've been around this area almost every week so, it didn't make any sense that I didn't notice it.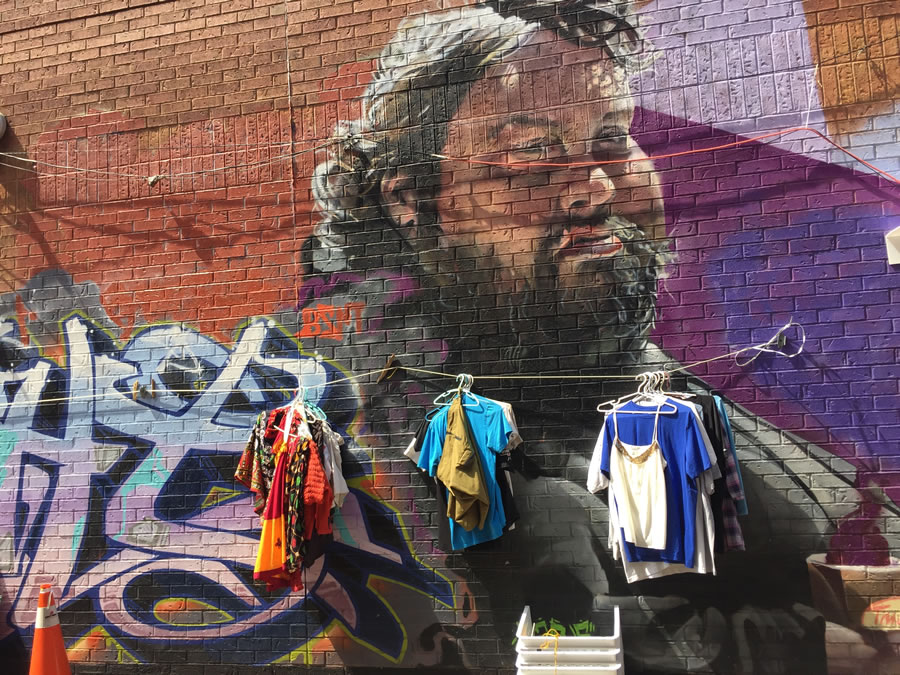 As you can see by the photo – a shopkeeper has decided to display their goods for sale right over this mural. I see that they have moved the clothesline 👗👚 down under his beard so that you can actually see his face. It must have been obscured when I walked by this previously. There is no way that I would have not noticed this. There seems to be another clothesline below his eyes.. it must have had stuff on it as well.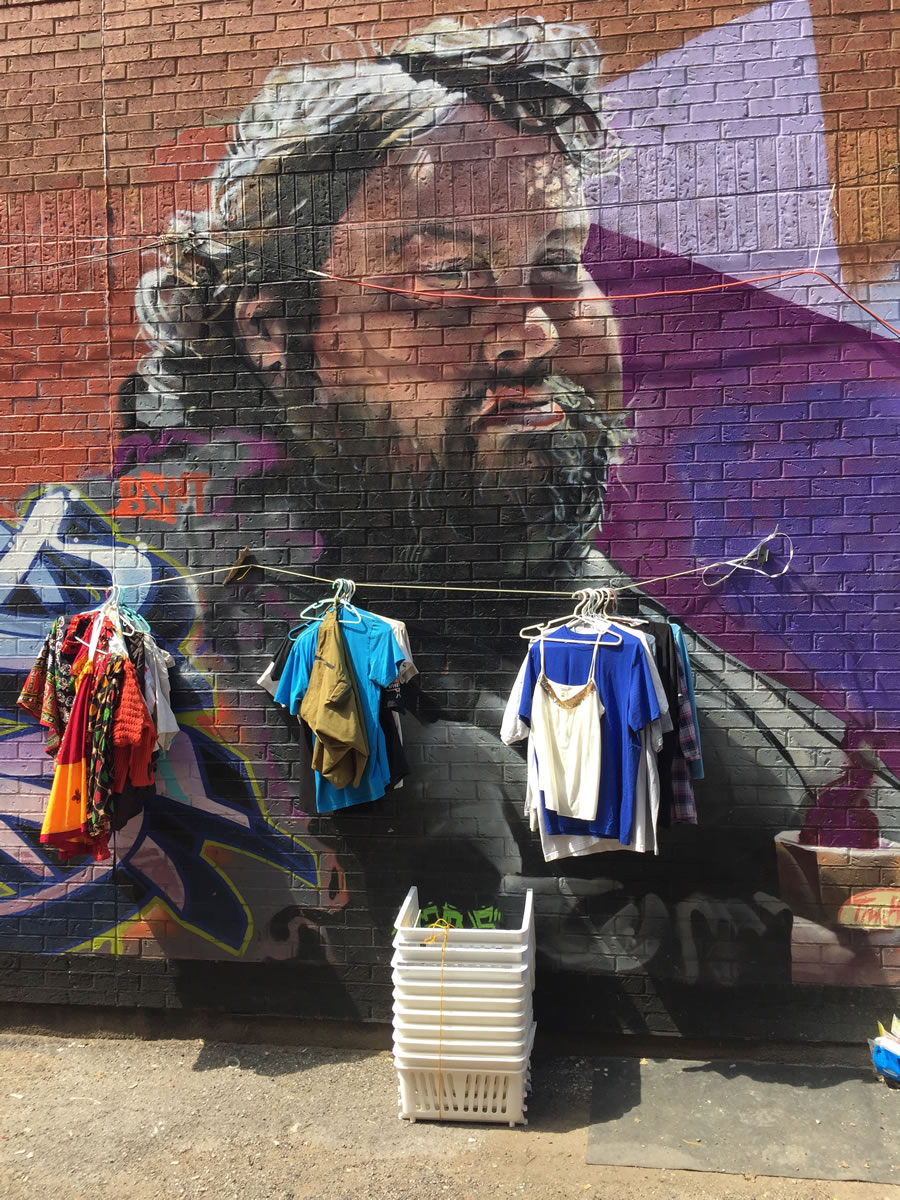 This is outside a store called 'Payless For Everything' basically, its a 💲 dollar store. I don't think the people that run the place care much about street art. They put a lot of their merchandise down this alley. When I was taking a photo of the mural a guy came out to see what I was doing.. probably, because he wanted to make sure I wasn't stealing anything. I can assure I would never but I am kinda curious what's in that white plastic bag on the right.
Wall mural street graffiti in Toronto
Going through the artists Instagram account; this was done in May of 2012 and its an actual portrait 🖼️️ of a real man who used to ask for change in the neighbourhood. I didn't see the guy that's portrayed but there is a Instagram picture of the real life man posing in front of this very mural.
Googling Emmanuel Jarus I found an interview he did in 2016, says he's originally from Regina, Saskatchewan. He used to do graffiti on freight trains
🚆 which led to painting murals. Interesting.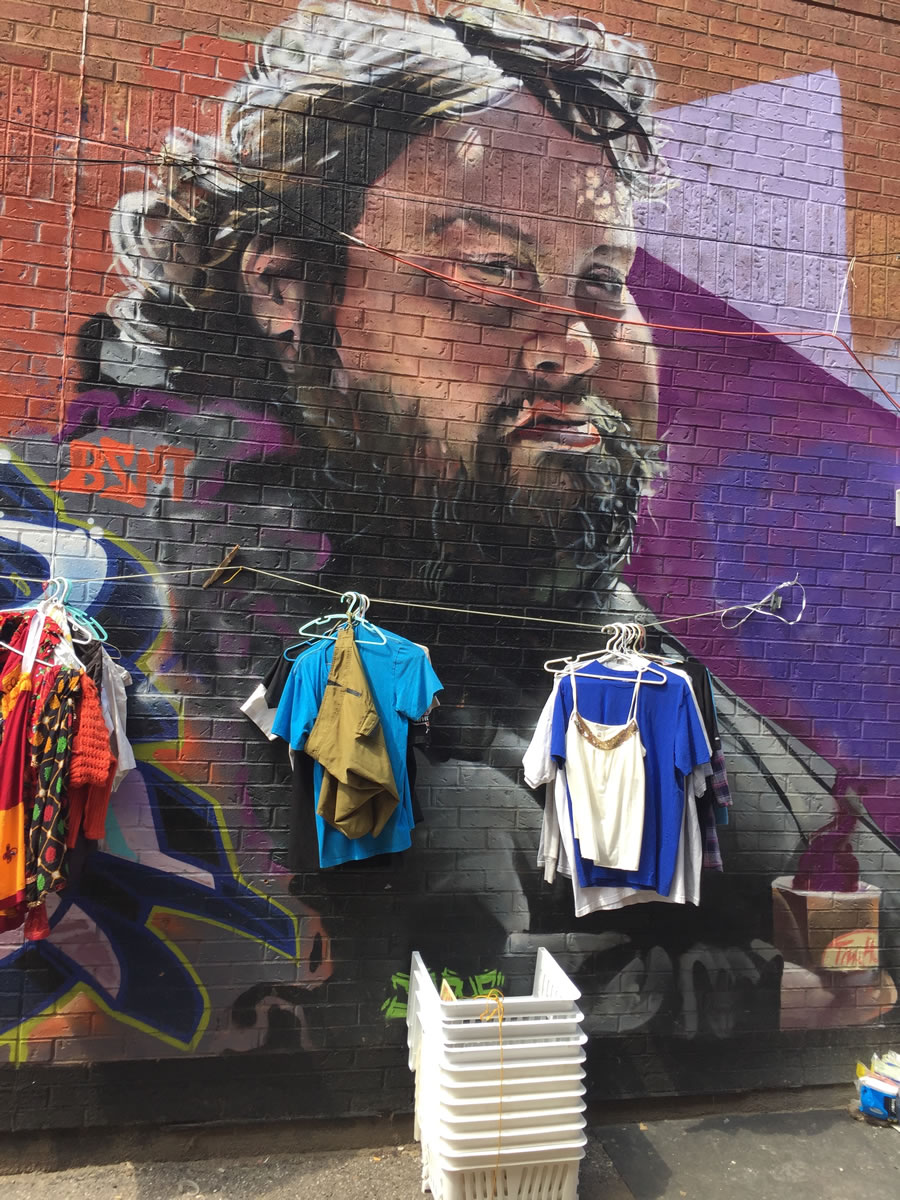 This wall mural was captured at the Toronto location below: