Paul Jackson Lives Wall Mural⚡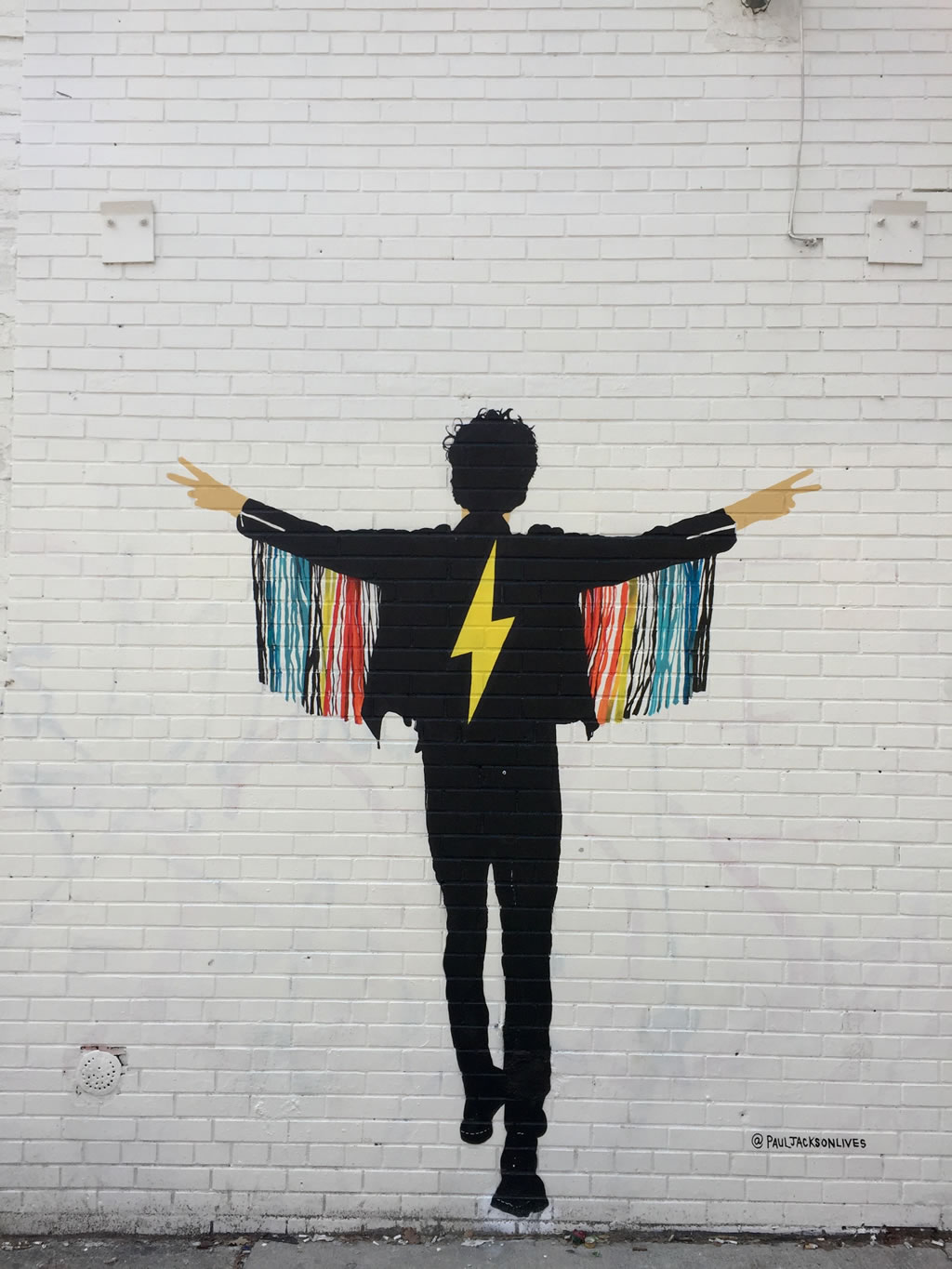 Found that on the wall across from CTV… I don't actually know what this is.. but I think I should.. It's awesome whatever it is.
Updated .. I googled this .. it's for a Canadian band that I've never heard of called Arkells .. so now I know ⚡️
"Paul Jackson's unique take on popular culture has gotten him noticed across the world. Inspired by everything surreal and sci-fi – he remixes the world to his vision.
Originally from Brighton UK, now residing in Toronto Canada, Paul fuses the natural with the supernatural while adding elements of technological failings – most famously his glitch drawings.
The British artist predominantly creates art for the music and film industry while consistently creating works for his own collection. Pauls client list is vast and it includes 20th Century Fox, Universal, SyFy, Pearl Jam, Blink 182, Ancestry.com and many more.
His detailed drawings and playful ideas have gained Paul a reputation that continues to grow and grow."
I can honestly say I met Paul Jackson.. I said 'hello' and he said 'hello' and there it is ! ⚡
Toronto Graffiti Street Art Found Here:
Uber5000 She's a Baby Girl Mural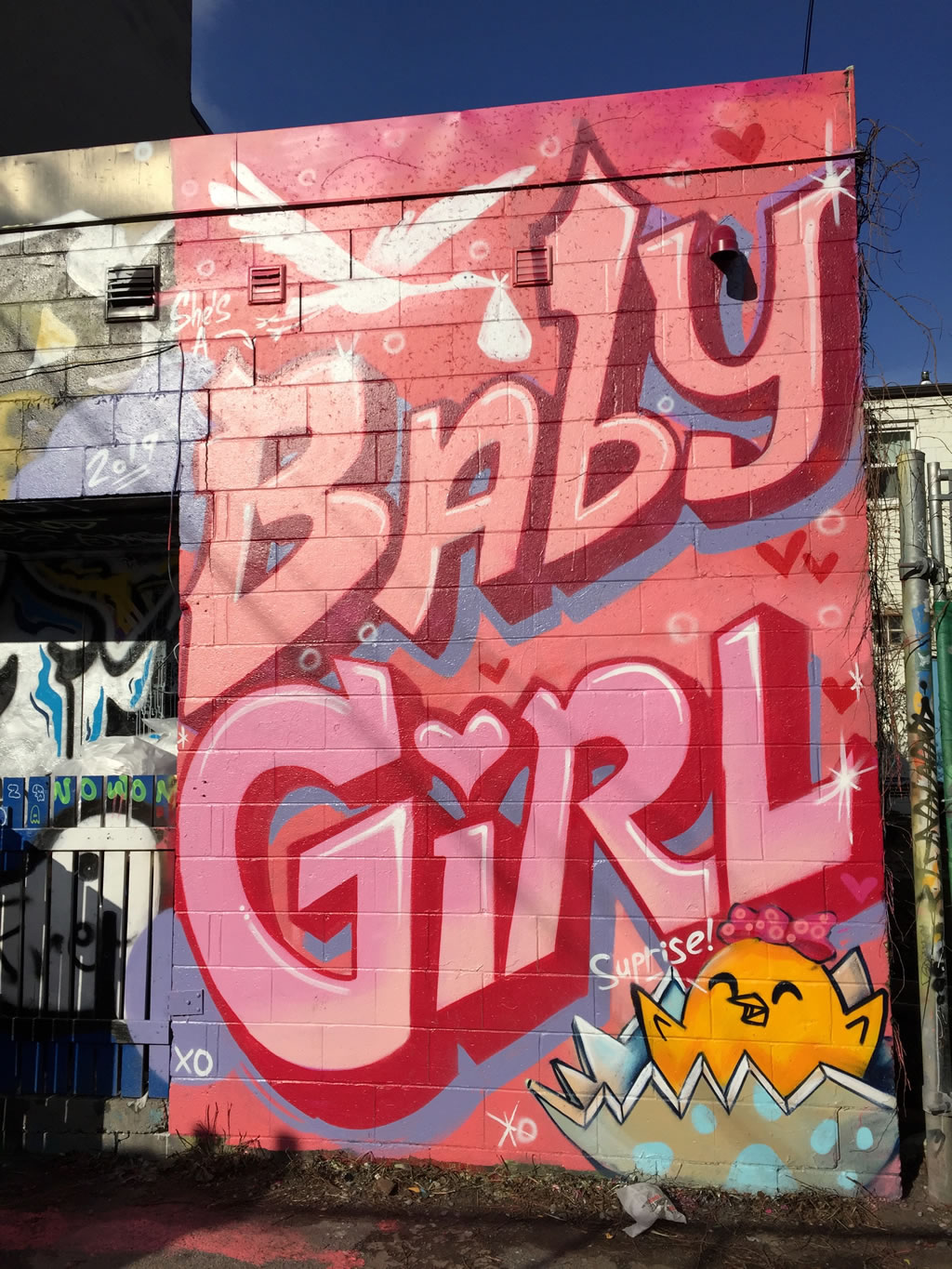 Uber5000 put this up in Graffiti alley just this week. I am just guessing that someone that he knows has had a baby ?
Toronto Graffiti Street Art Found Here:
Kizmet32 Graffiti Truck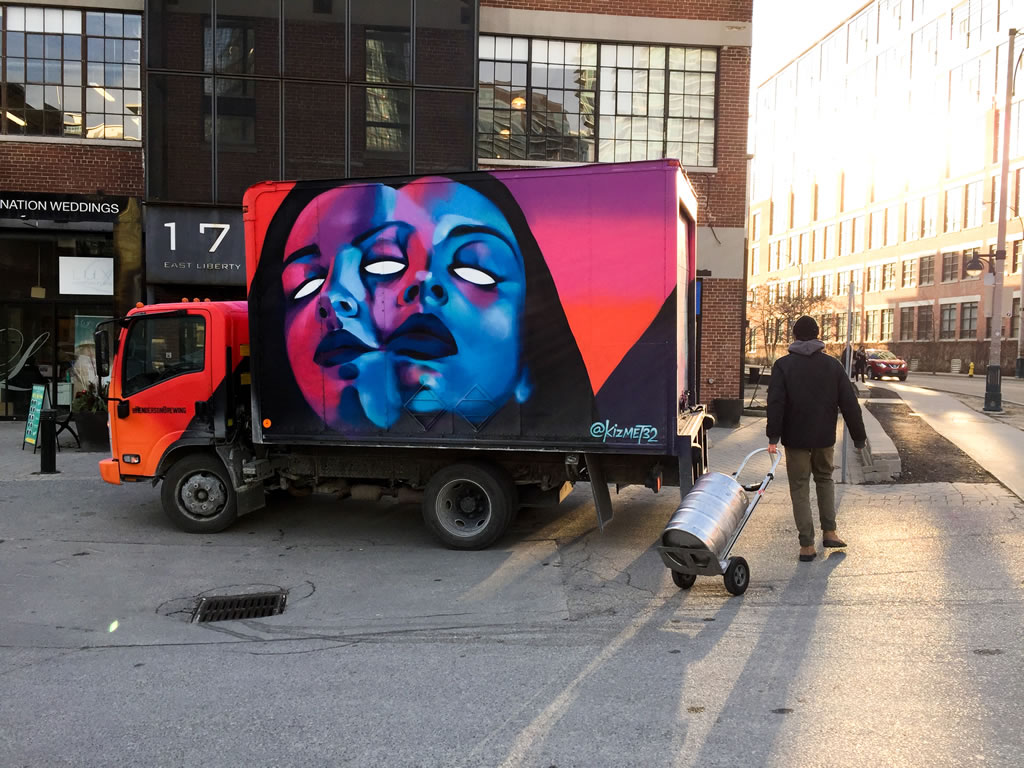 I posted one of Kizmet32's graffiti trucks back in October.. and I saw one for the first time on a delivery. The driver just came out when I was taking pictures.. They look pretty cool.
Just a recap .. their fleet of delivery trucks kept getting tagged so they decided to paint them all and commissioned Gabriel Kizmet.
Toronto Graffiti Street Art Found Here:
Toronto Collective Graffiti Wall
I posted this picture on my other Instagram account and figured I would post it again here. I like it.
Toronto Graffiti Street Art Found Here:
Have a Happy Weekend ! Keep warm it's supposed to be really cold !