Urban Streetart Exploration 09/09/17. Catching up with graffiti tag burner, sticker slap, aerosol murals collaborations all in west end downtown Toronto
Urban Exploration from September 9th.
Catching up with some of the pictures that I took but I never posted.
@il_cek made some stickers near his studio in Parkdale. I posted them in my Instagram stories.
They have been altered since he posted them shortly after.
1)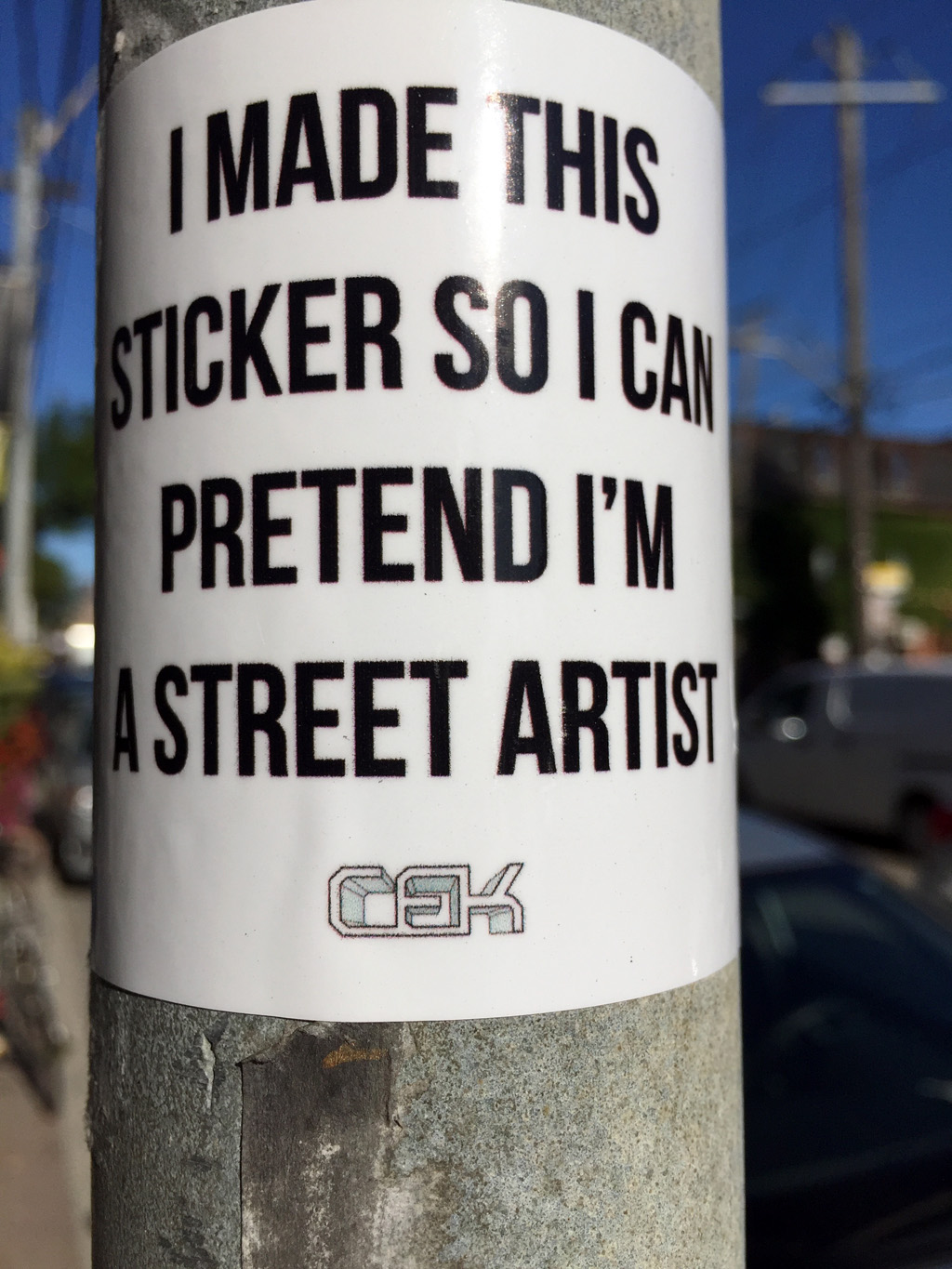 "I made this sticker so I can pretend I'm a street artist"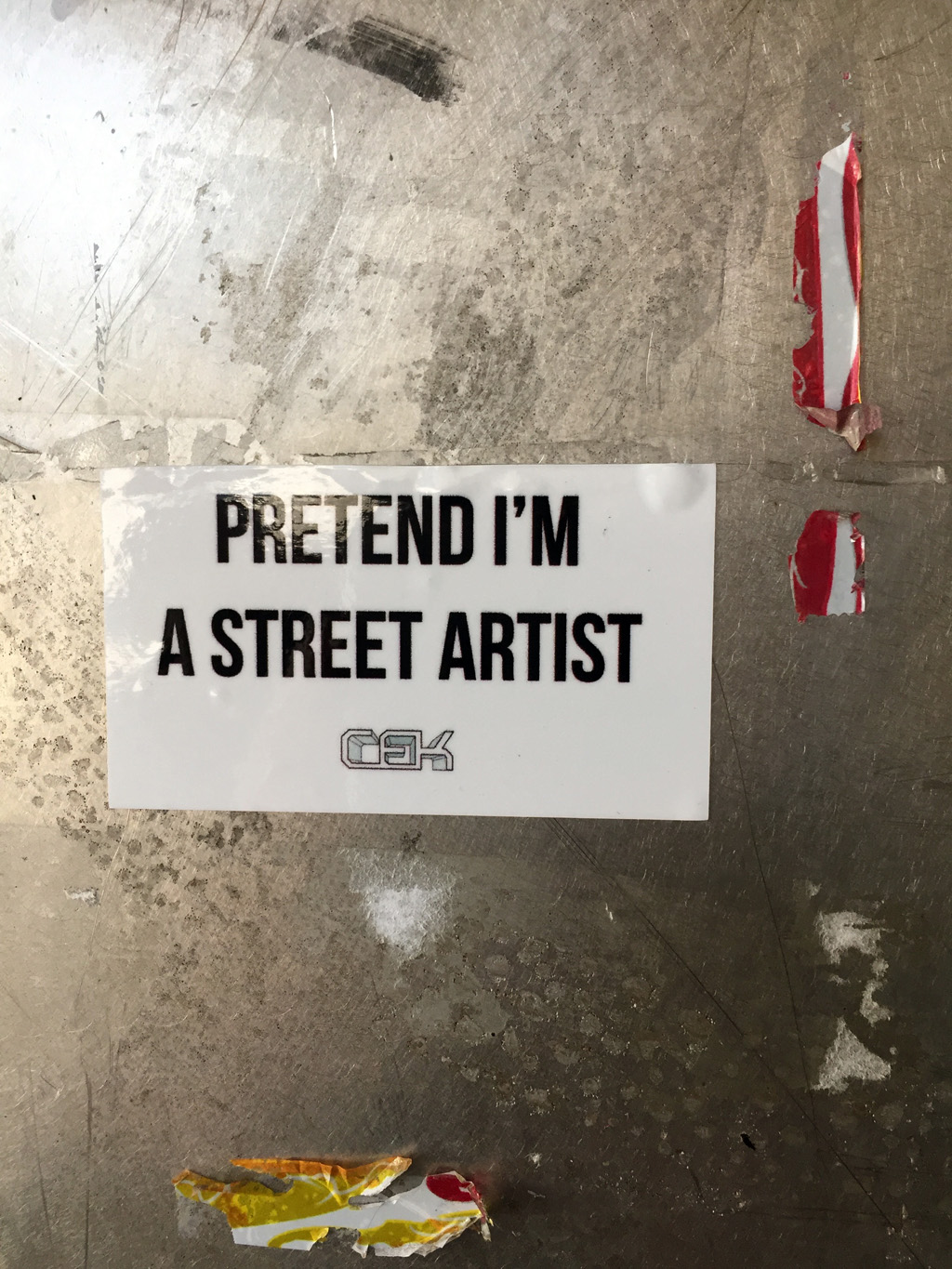 Then someone cut the top off so now it just reads "pretend I'm a street artist"
2)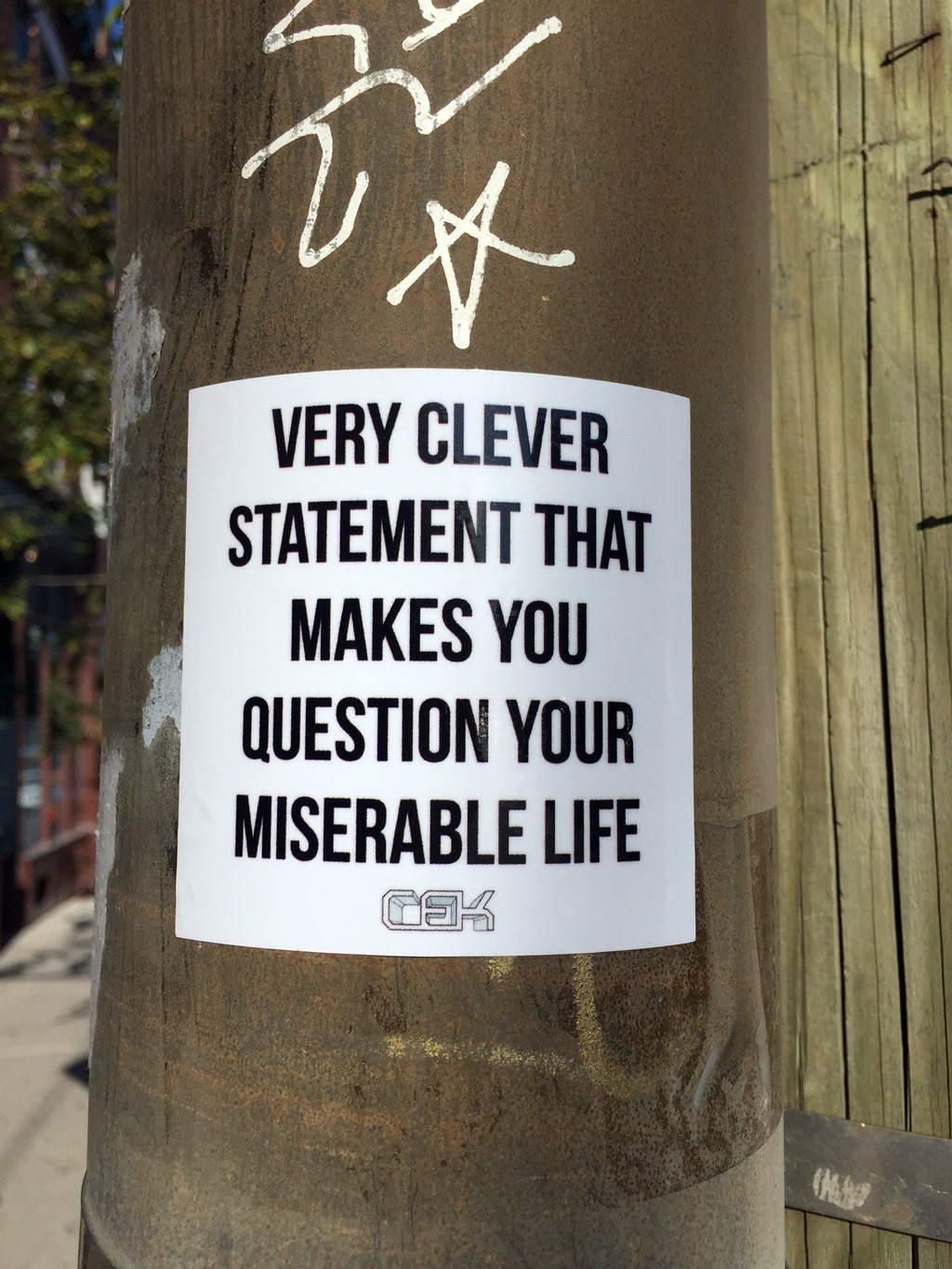 "Very clever statement that makes you question your miserable life"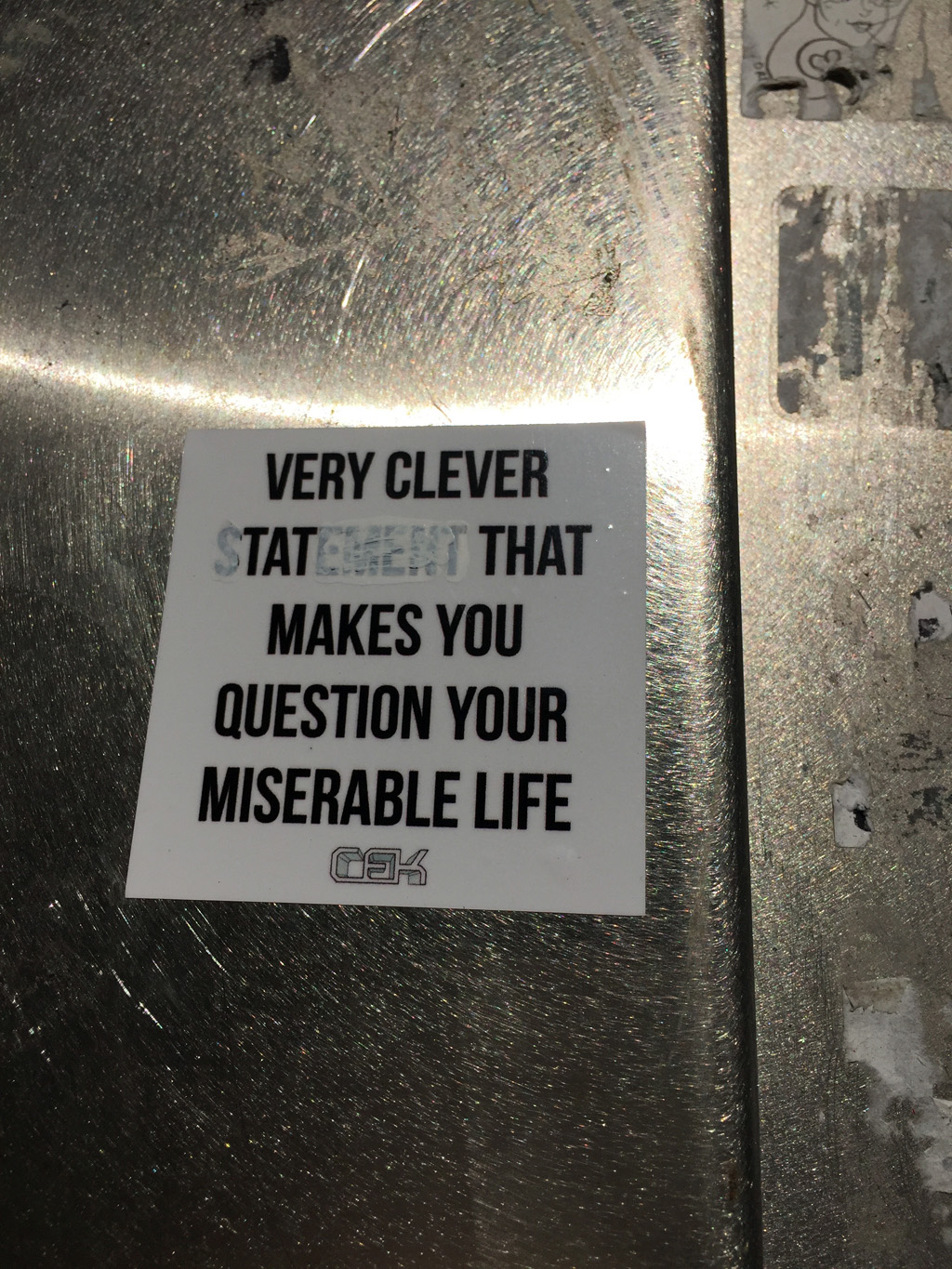 Then someone edited this one as well so it just reads "Very clever TAT that make you question your miserable life"
He works in concrete design sculptures but sometimes he does a stick slap campaign to advertise his artwork.
Toronto Graffiti Sticker Slaps Found at this Location:
Wheatpaste Throw up Collaboration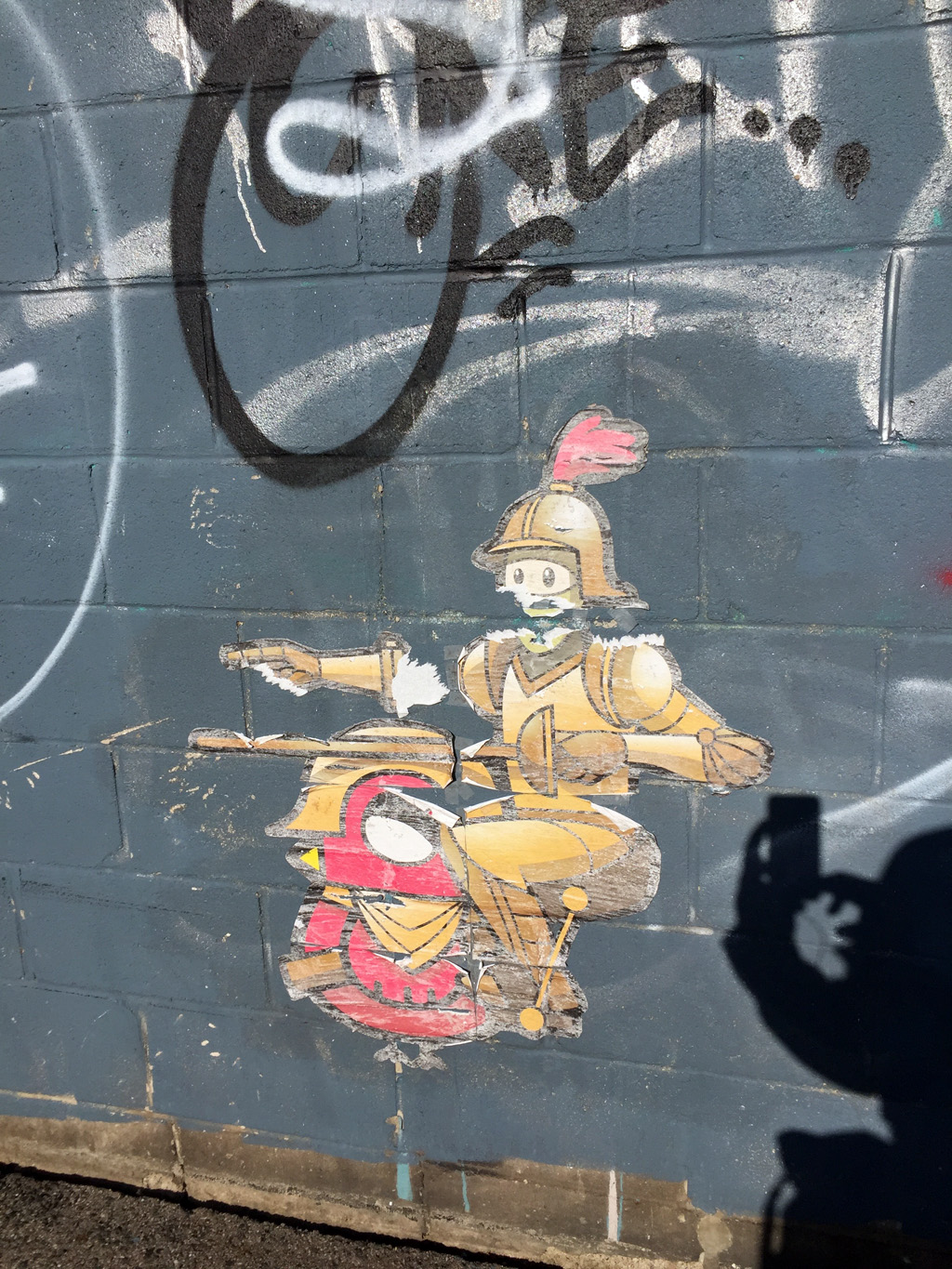 By @urbanninjasquadron and @roc_514 who is from Montreal TBonez does a lot of collaborations with people from around the globe. Everywhere from the USA to Germany.
Graffiti Wall Tag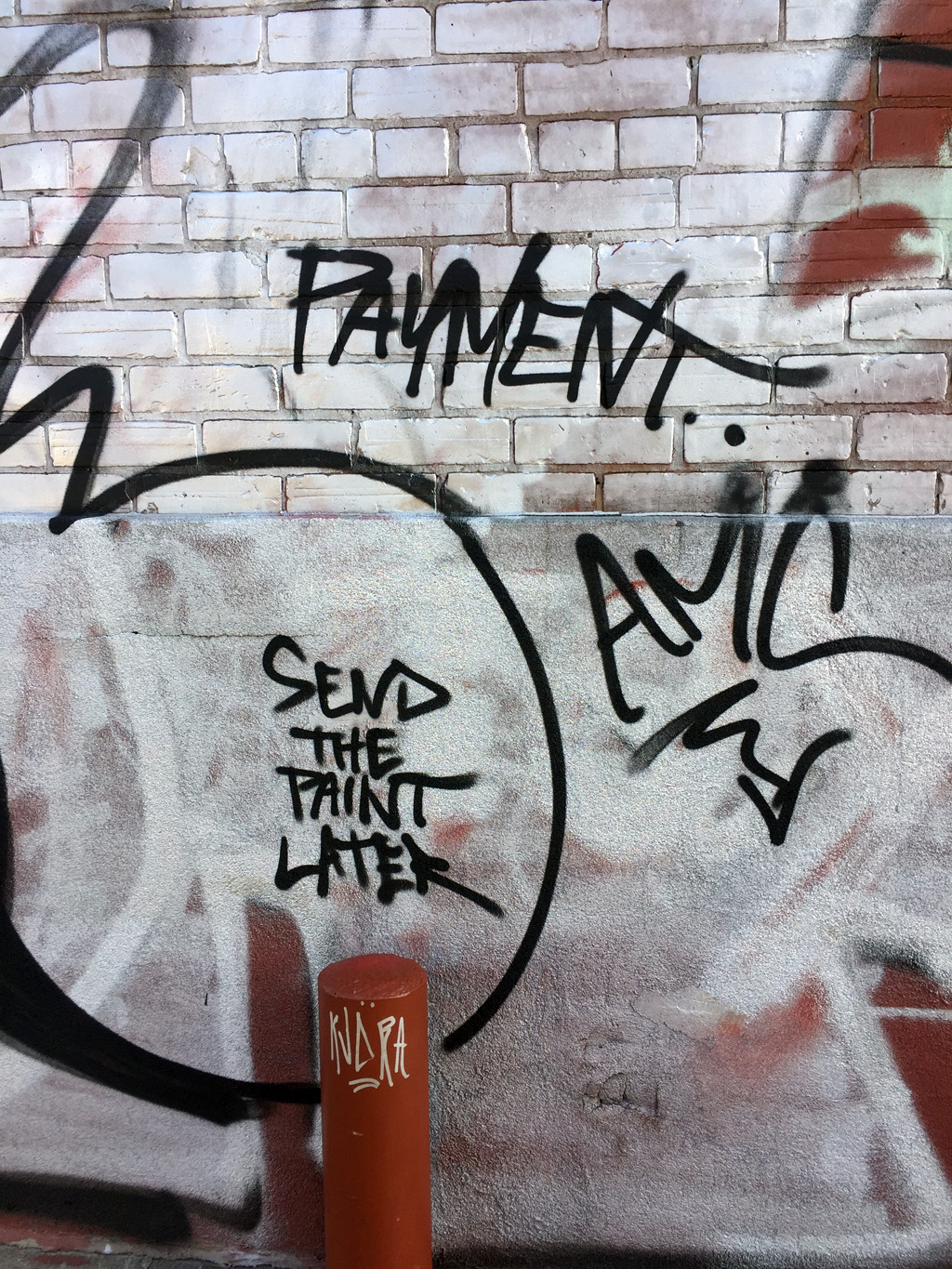 Just says "Payment – Send the Paint Later"
Graffiti Burner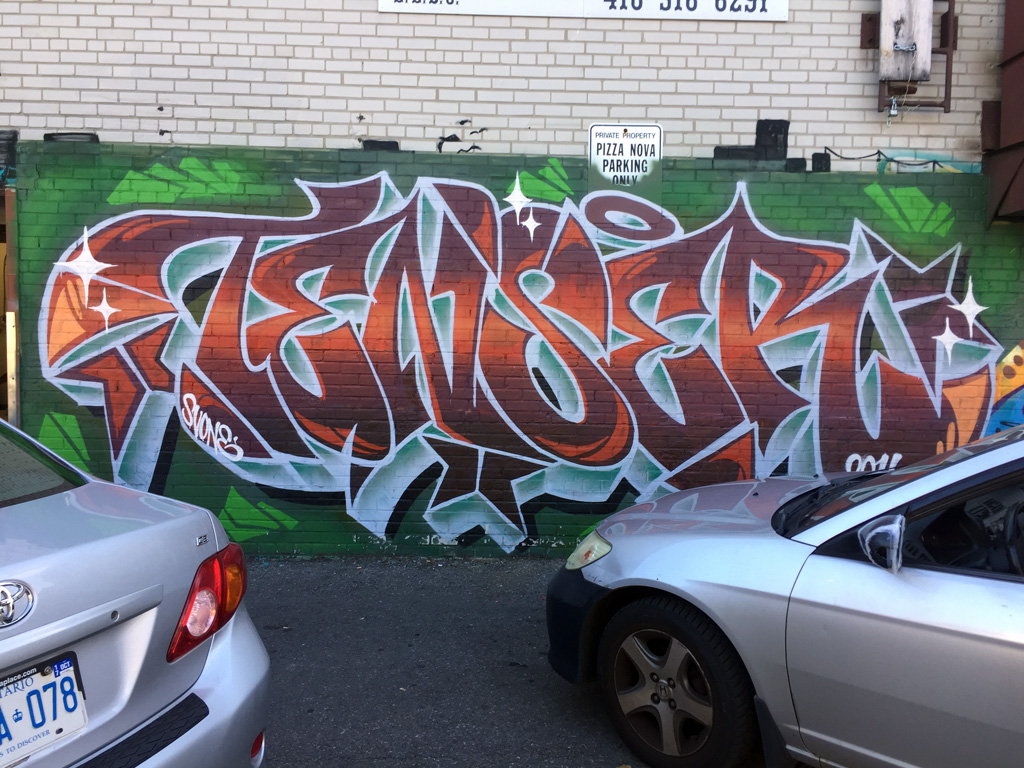 By @mr_tensoe2 – I can't figure out when this was done. Pretty sure that the graffiti tag above is by him as well.
Toronto Graffiti Street Art Found at this Location:
Butterfly Collaboration by Spudbomb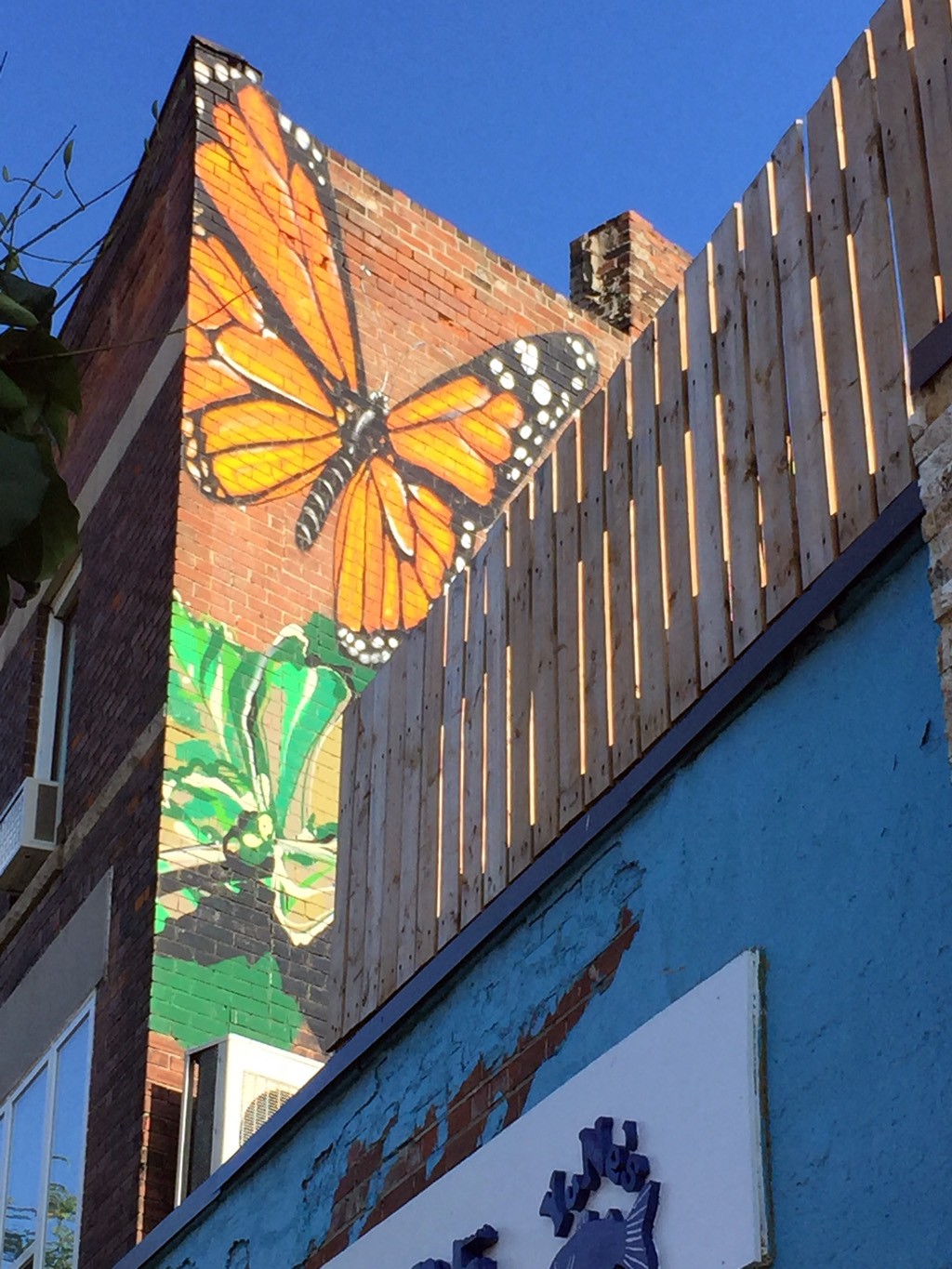 Never realized that this Butterfly was a collaboration between @vibeartsto with @pascalpaquette …. @spud1_spudbomb until yesterday.
I've noticed a lot of these murals way up high. I think for the artists who do them it must be a great experience. Unfortunately, for us spectators as ground level we never get to see the entire mural. This part is really nice.. from what I can see.
Toronto Graffiti Street Art Found at this Location: