Urban Streetart Exploration 10/01/17 mostly in West End Toronto for change. Found huge mural by Ryan Dineen, unicorn by Victor Fraser, art by Bruno Smoky
Mural by Ryan Dineen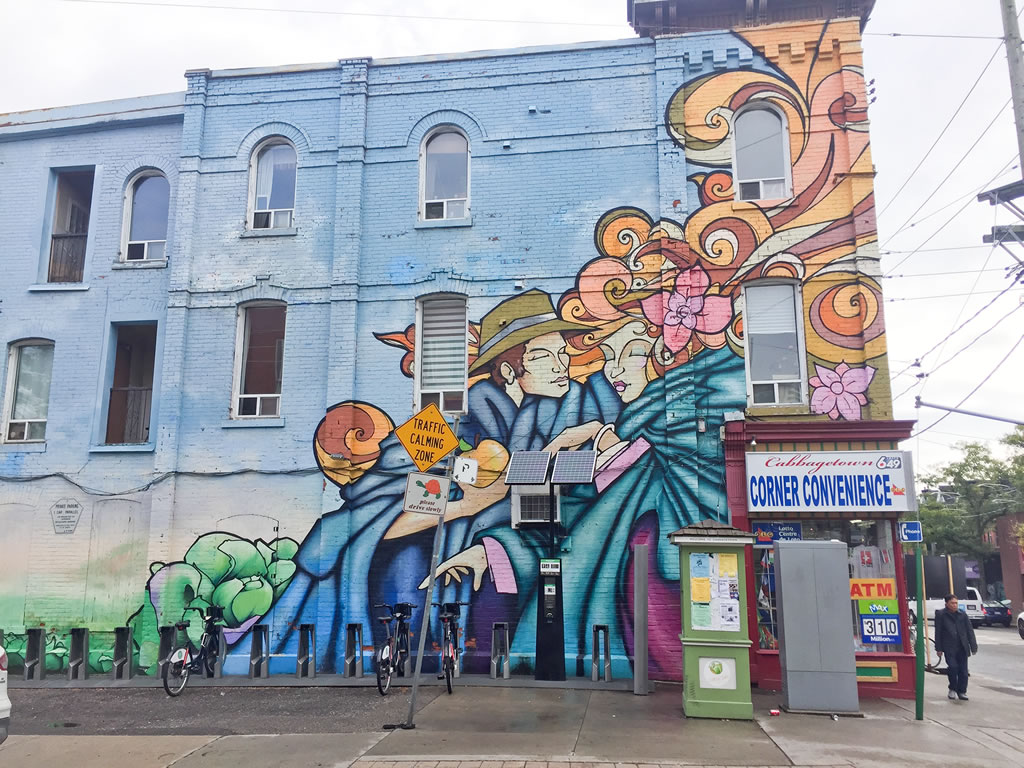 From Tuesday.. I went the bank machine.. I turned around and went.. Ah.. that's where this is.. I have seen in on Instagram but didn't know exactly where it was.
The accounts I have seen with this mural posted don't have an artist credit either.. Anyone know ?
Updated – by @ryan.dineen 😎
After a little googling found his website http://www.ryandineen.com/ and that this mural was down back in 1996 and that he touches it up to keep it looking fresh.
Its really suited for this part of town.. there is another cabbage to left that doesn't fit into Instagram format.. Anyway.. have a great weekend.. and if you are in Canada.. Happy Thanksgiving everyone.. !
Sidewalk art by Victor Fraser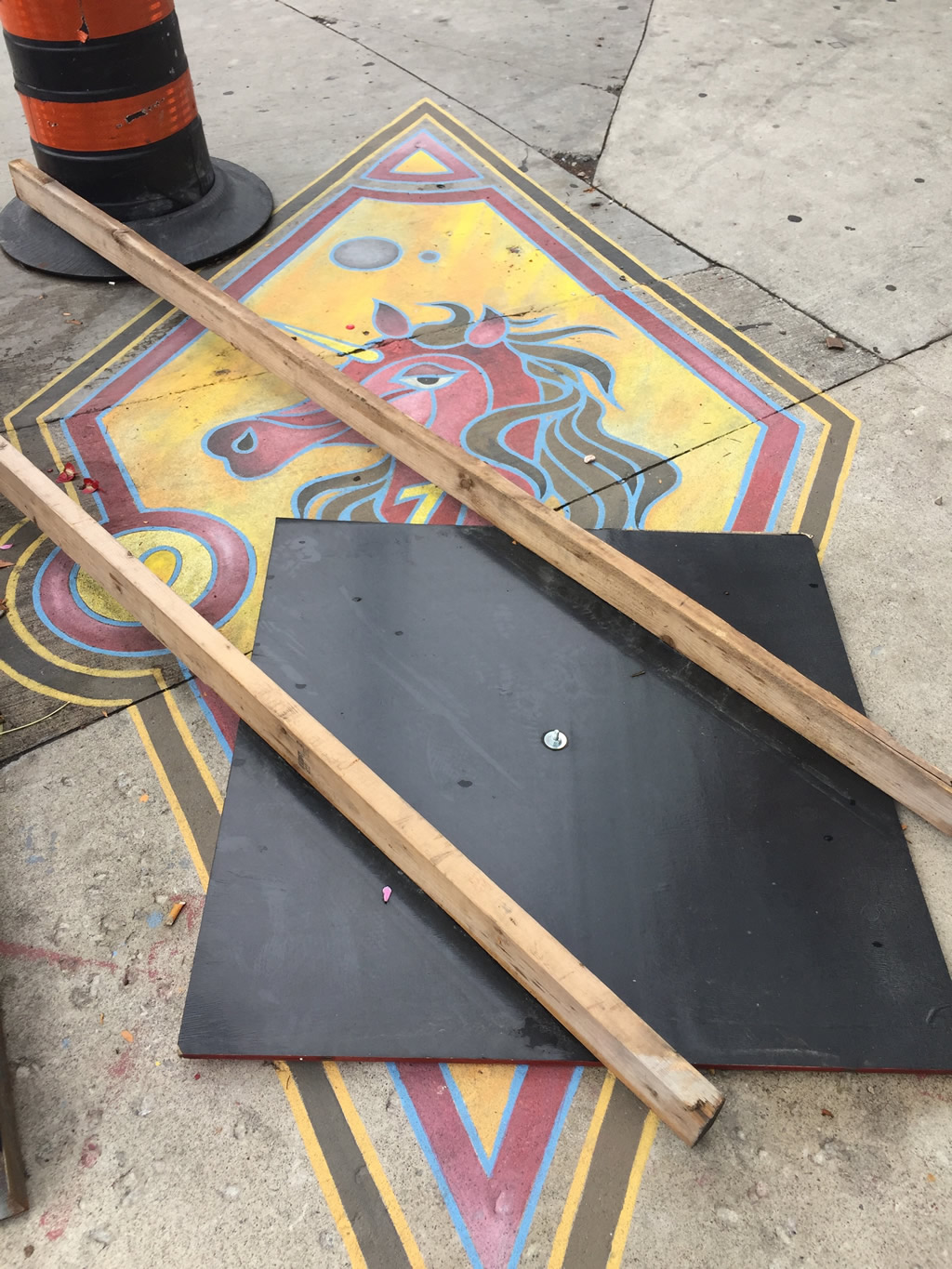 Right across the street I found this and posted it in my instagram stories. Another Unicorn by Victor Fraser. He's going to 'fix' that – he let me know.
Toronto Street Art found at this Location :
Mural by Bruno Smoky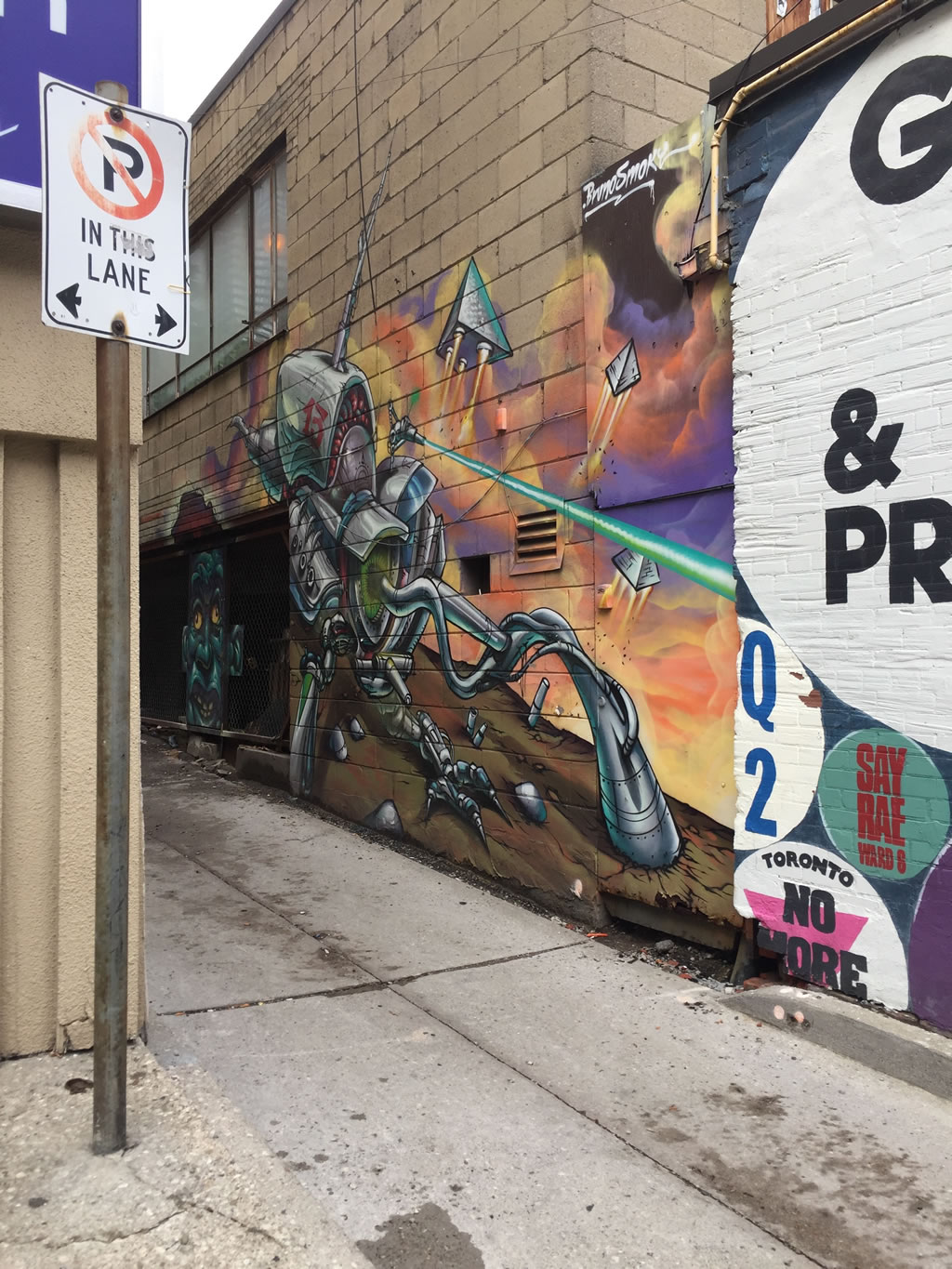 Later that afternoon I saw this again by Bruno Smoky. There used to be a fence on the left side and you could never see it properly. Its in a really sketchy laneway. Someone is always doing 'something' that they probably shouldn't.
I posted this in my stories that day as well and then he posted it in his stories. He did this a few years ago.. just for fun.
Toronto Street Art found at this Location :
Mural by Dave Setrakian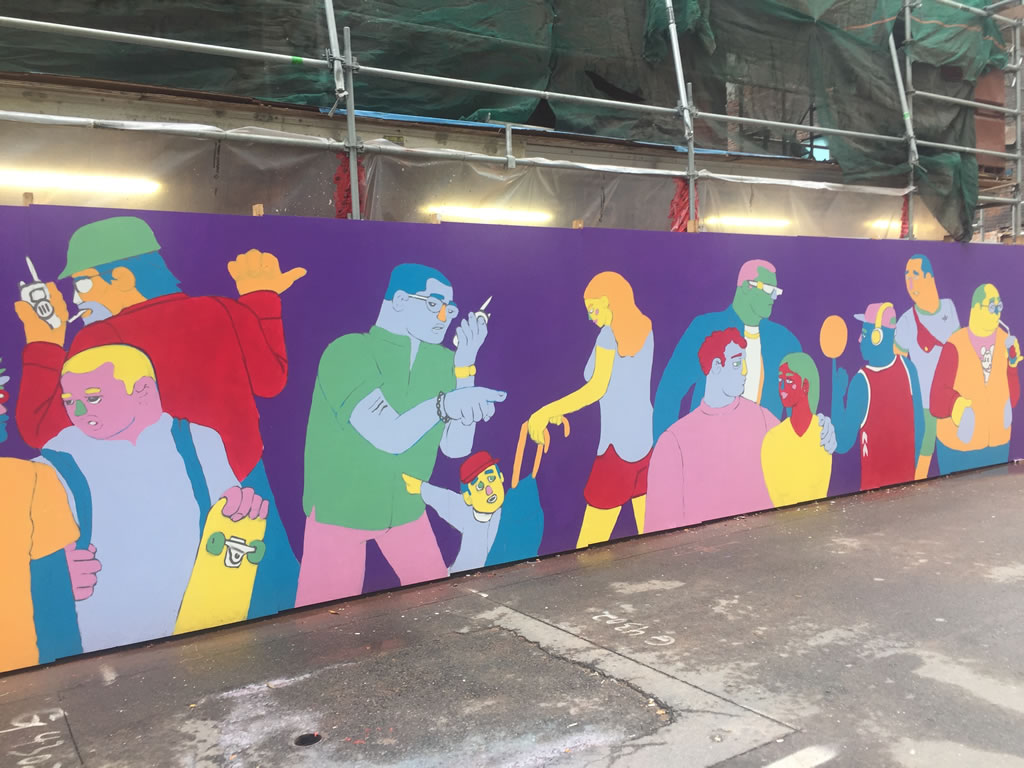 Then a little later on I walked by this. Its at the Shoppers Drug Mart that is closed for renovations. Its been closed for over 2 years now. They finally decided to put art on the site.
Found out on Instagram its by Dave Setrakian http://davesetrakian.com/ . I've seen a few of his other murals around town.
Toronto Street Art found at this Location :