Urban Exploration Photography all captured in Toronto on July 11. Mostly in downtown core of the city west end featuring sticker slaps plus large murals
Blog Update:
Just a quick update of what I am doing with this site. These are mostly posts from my Instagram account.. I started this site after because I want to archive the images that I have collected of street art over the years.
I've shared the pictures on Facebook and Tumblr.. but it's just easier for me to put them on my site without all the restrictions of Social Media accounts.
I'm working forwards and backwards because there are so many images to post. I've also decided to post as I go as I walk quite a long distance in a day. Things change over time so its interesting to see how some art has altered or been removed in a short amount of time.
Photos captured yesterday – July 11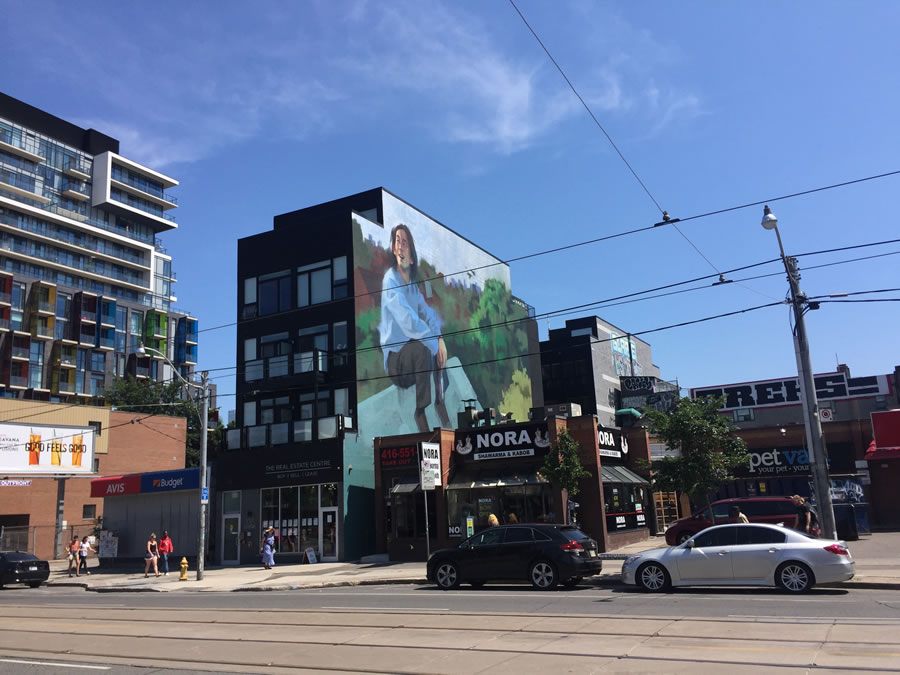 I haven't seen this one in awhile and actually not from this viewpoint. This was done back in May for Streetart Toronto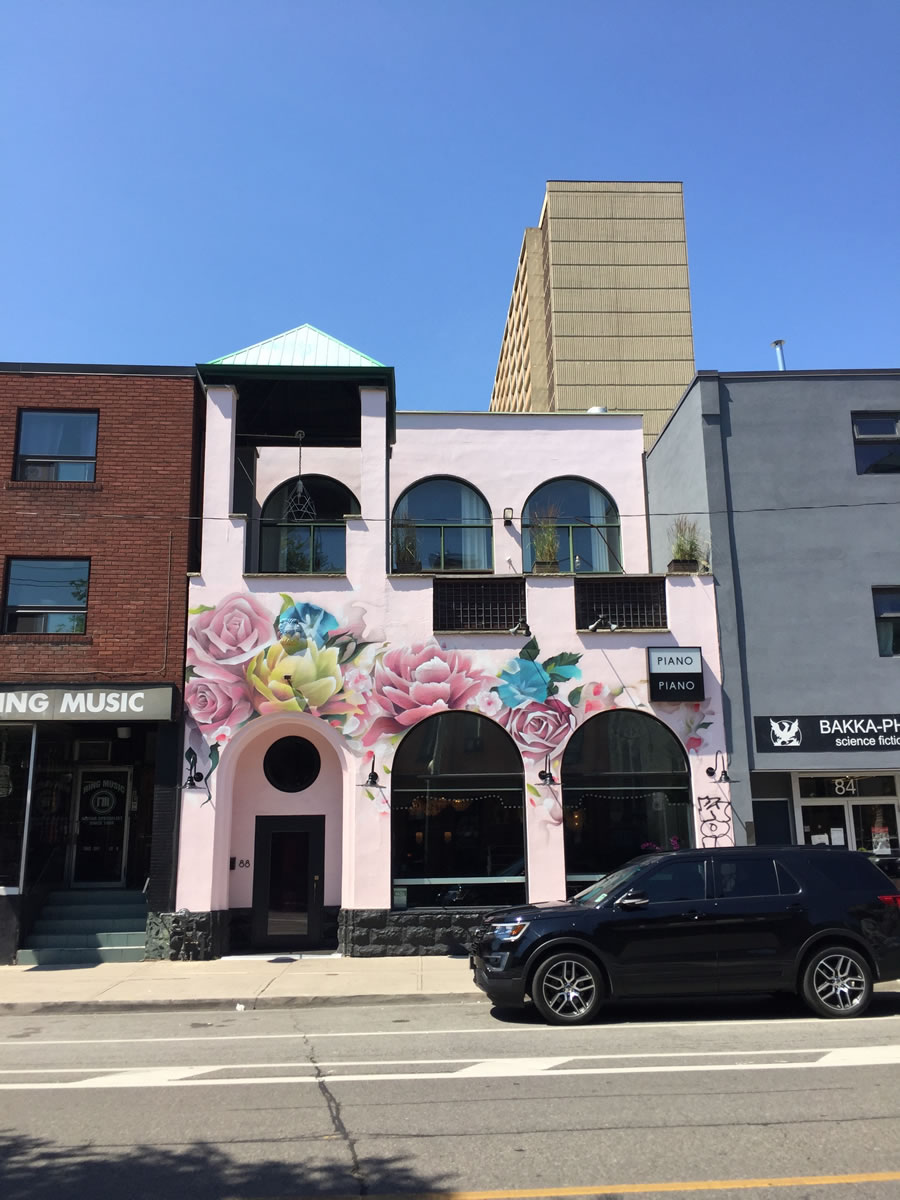 This one was down a year and a half ago. I didn't realize that he had worked on this until much later.
Its outside a bar and restaurant
Fake Pizza Bulletin Board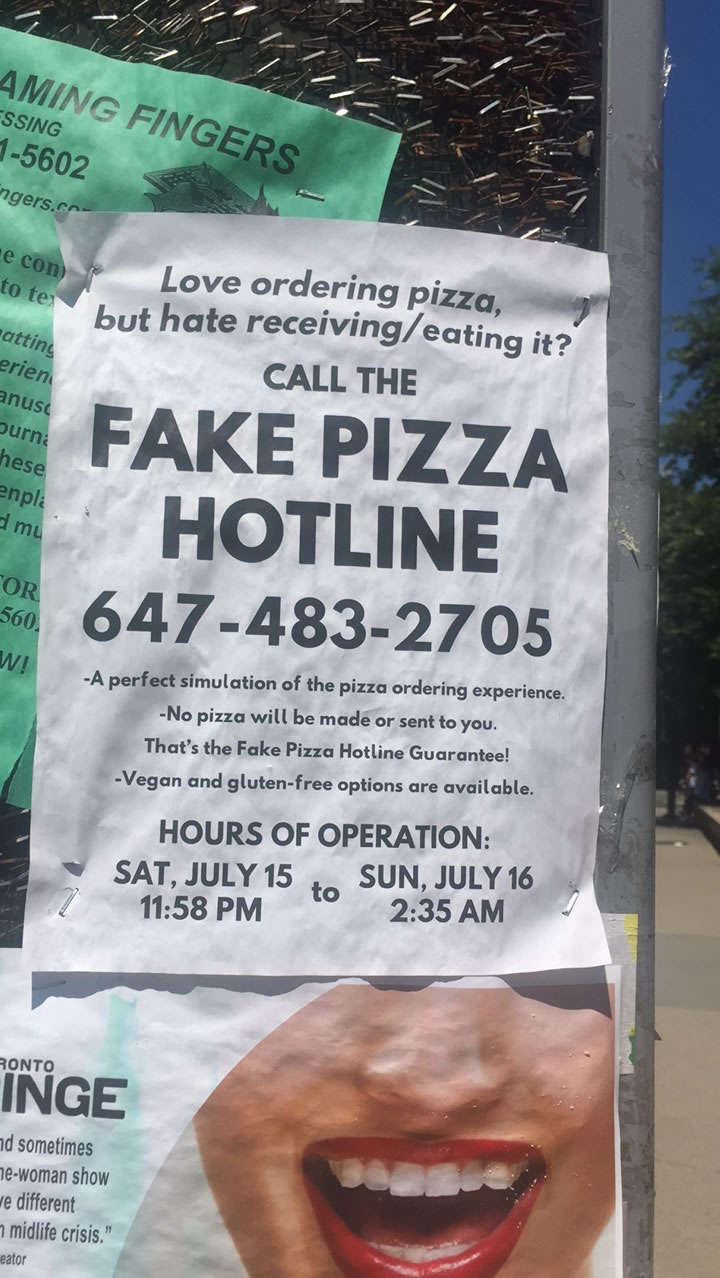 At the University of Toronto campus. I didn't phone it .. but I Googled the number and someone on Twitter said it tells you to call back at the time listed… Probably another marketing campaign
Found a ceiling mirror and snapped a photo of myself ! Shameless selfie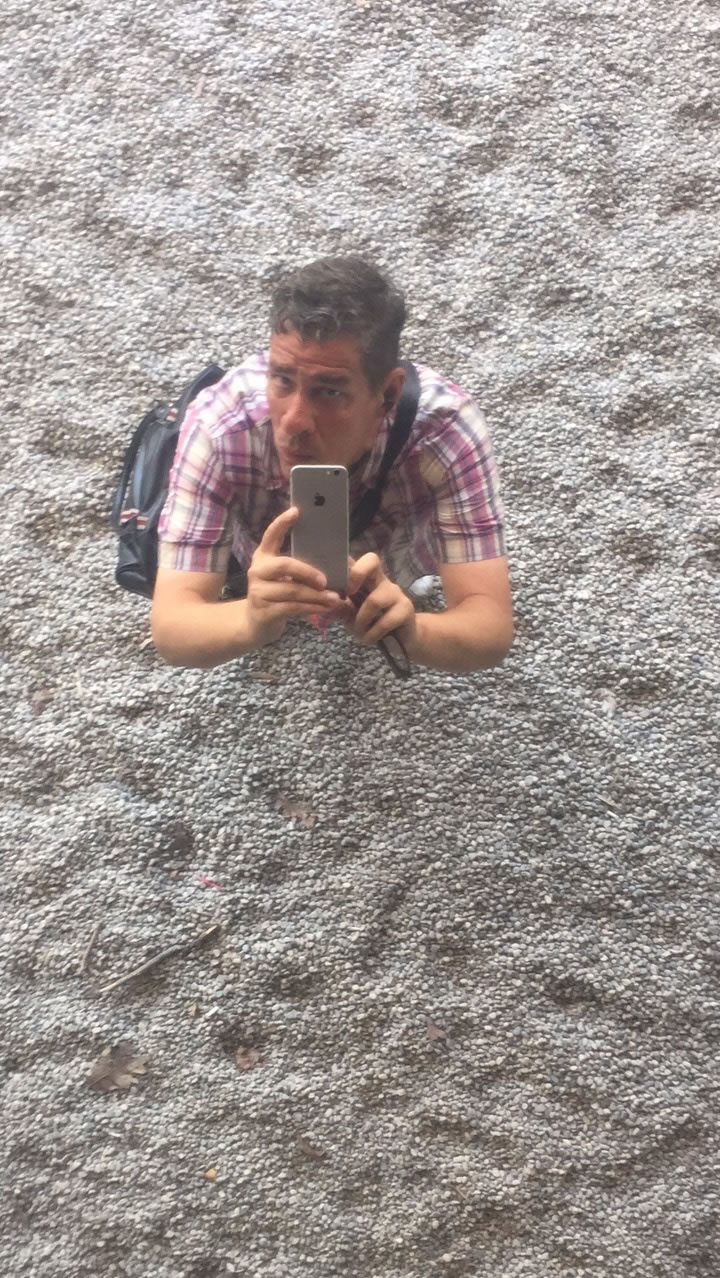 Dinosaur stickers on Harbord.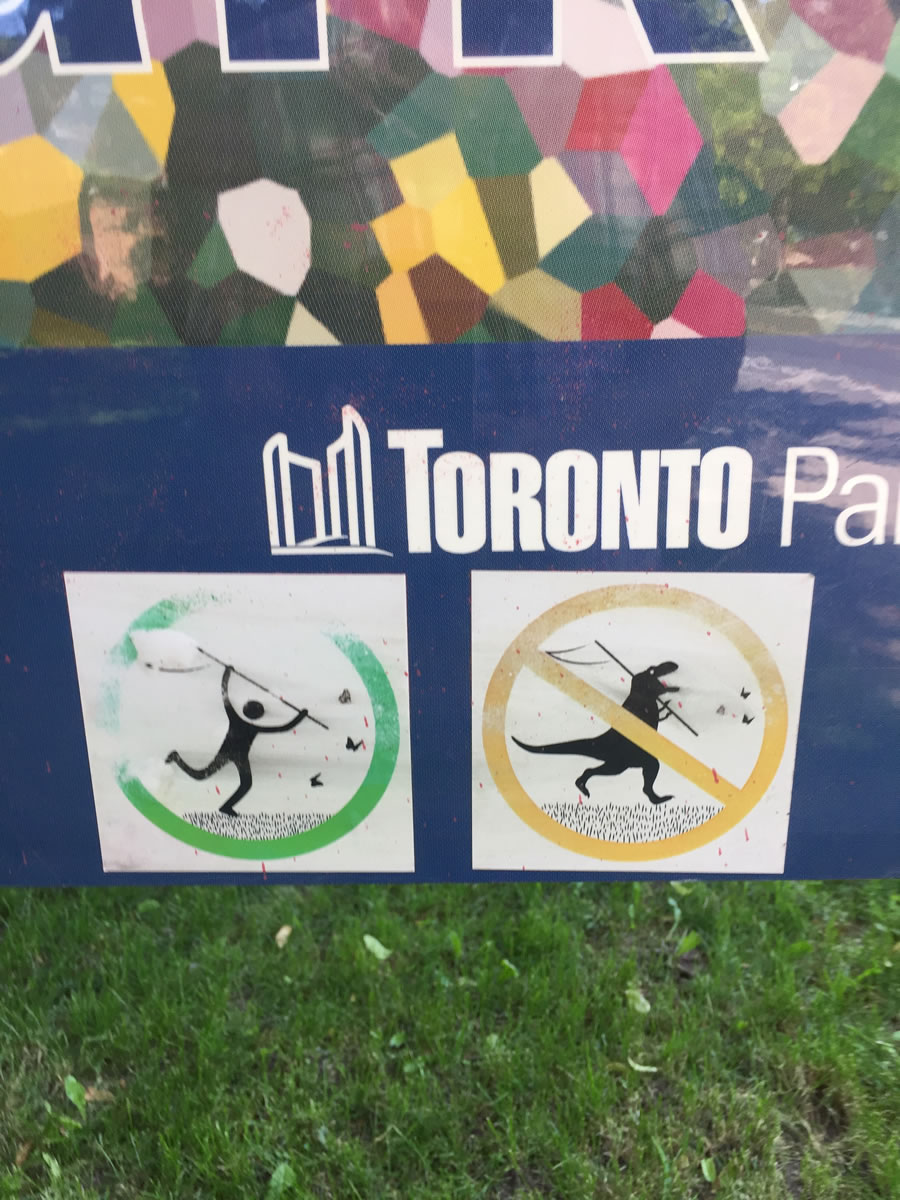 The one of the right looks like Barney running around a golf course.. I've seen a few of these around the city with the Yes – Green No – Red symbols.. All are hysterical
Garage door mural by Hemps…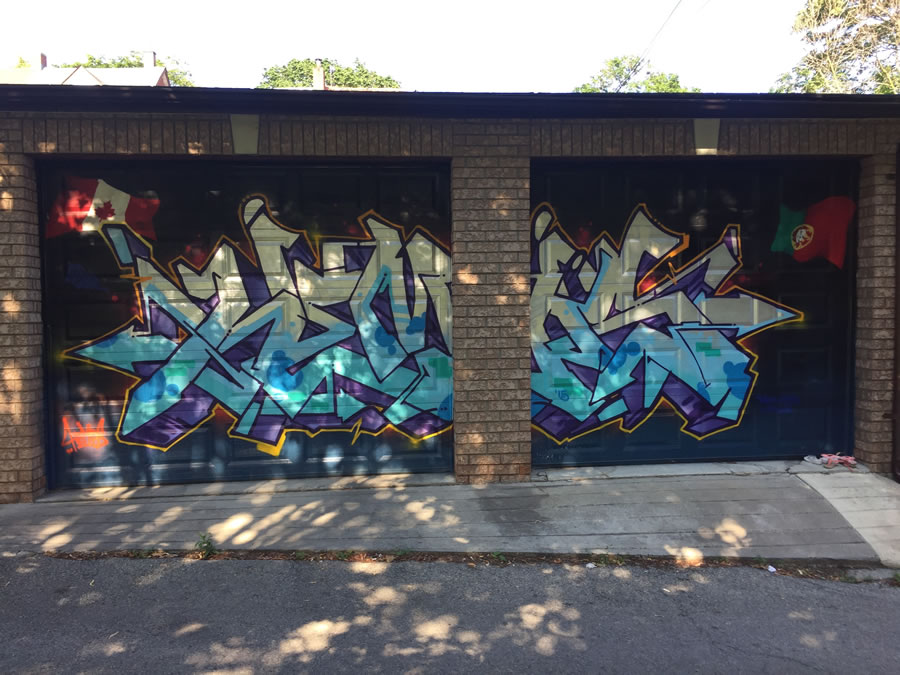 This overlooks a parkette that I have never been to before.
Garage door mural by LoveBot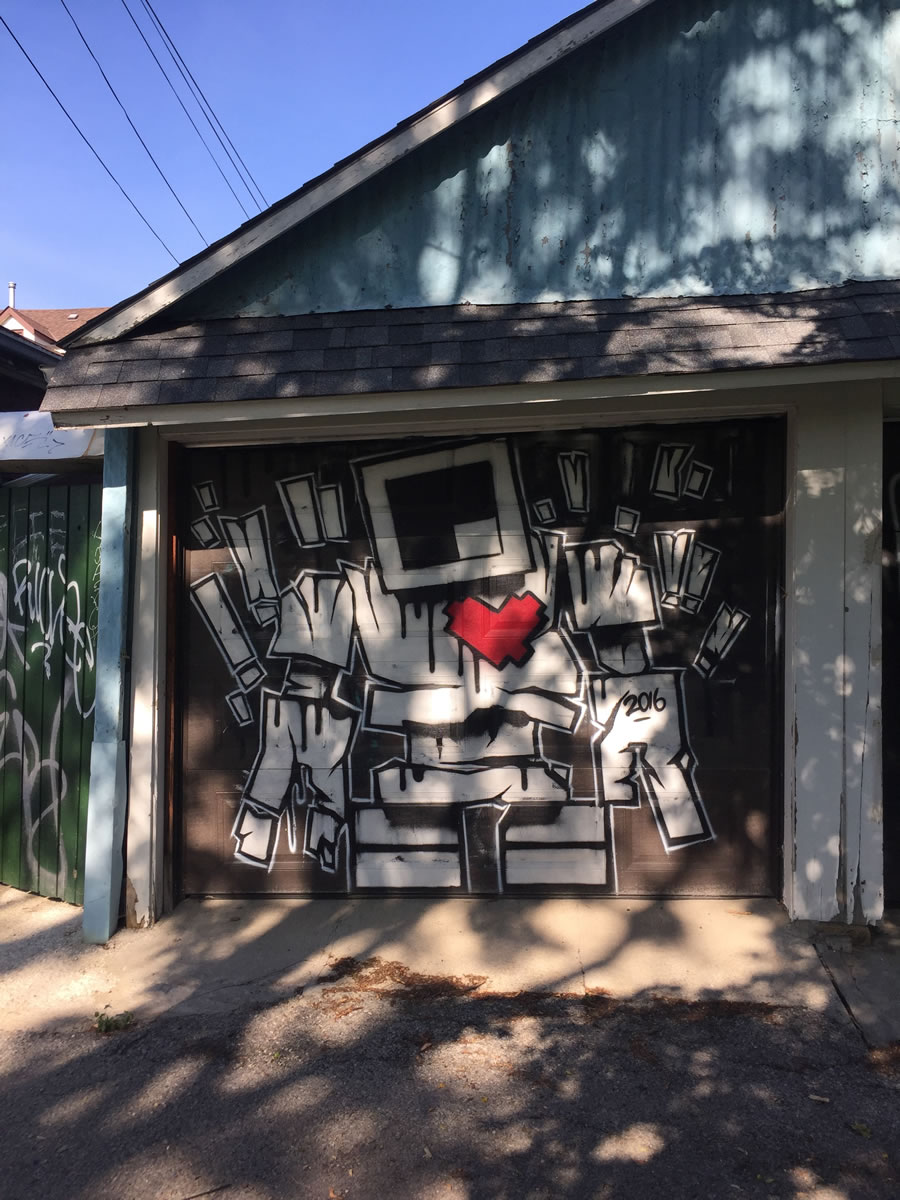 This is to the left of the one by Hemps
Found what appears to be mapping for a mural
The rooster appears in the middle…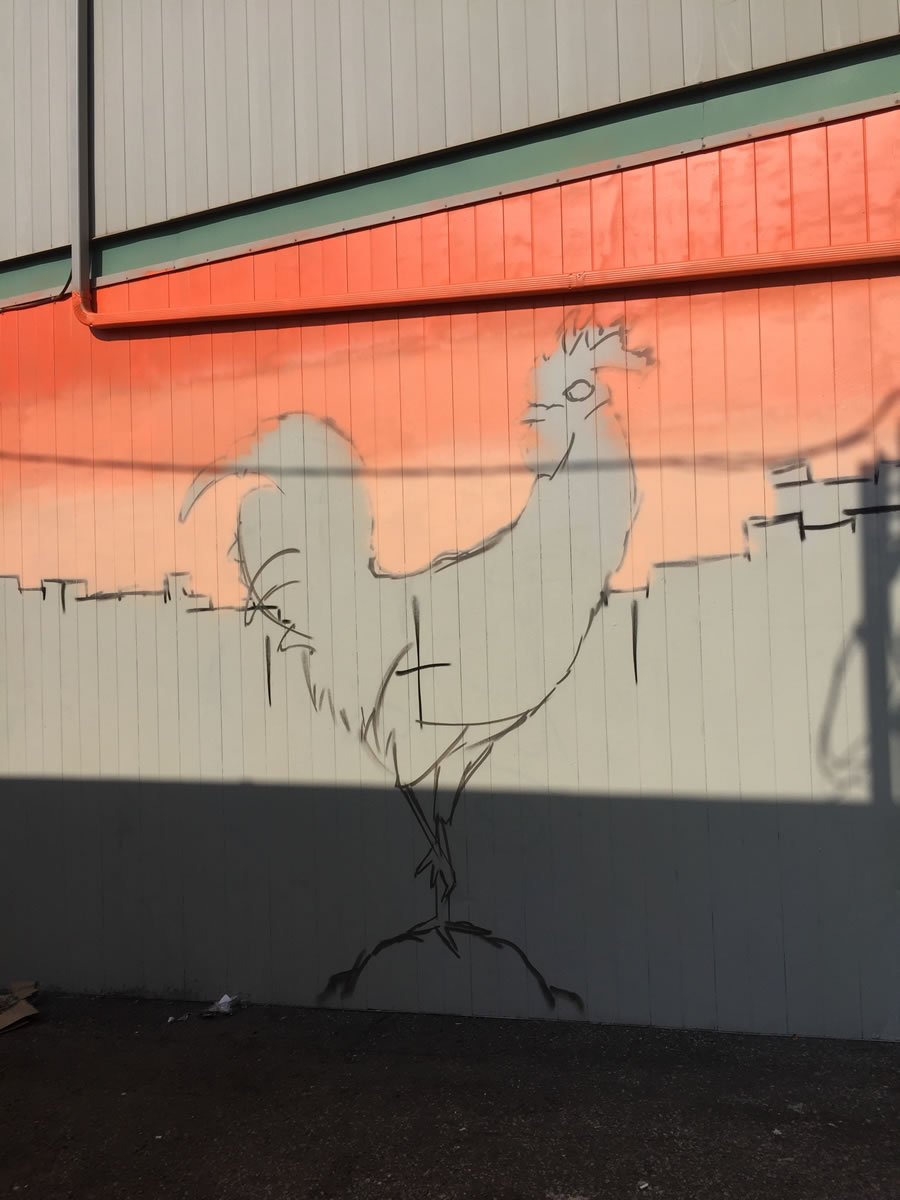 On the garage door it looks like Cruz1 is going to be working there.
Then Poserabm who does the bunnies around town is to the left of the rooster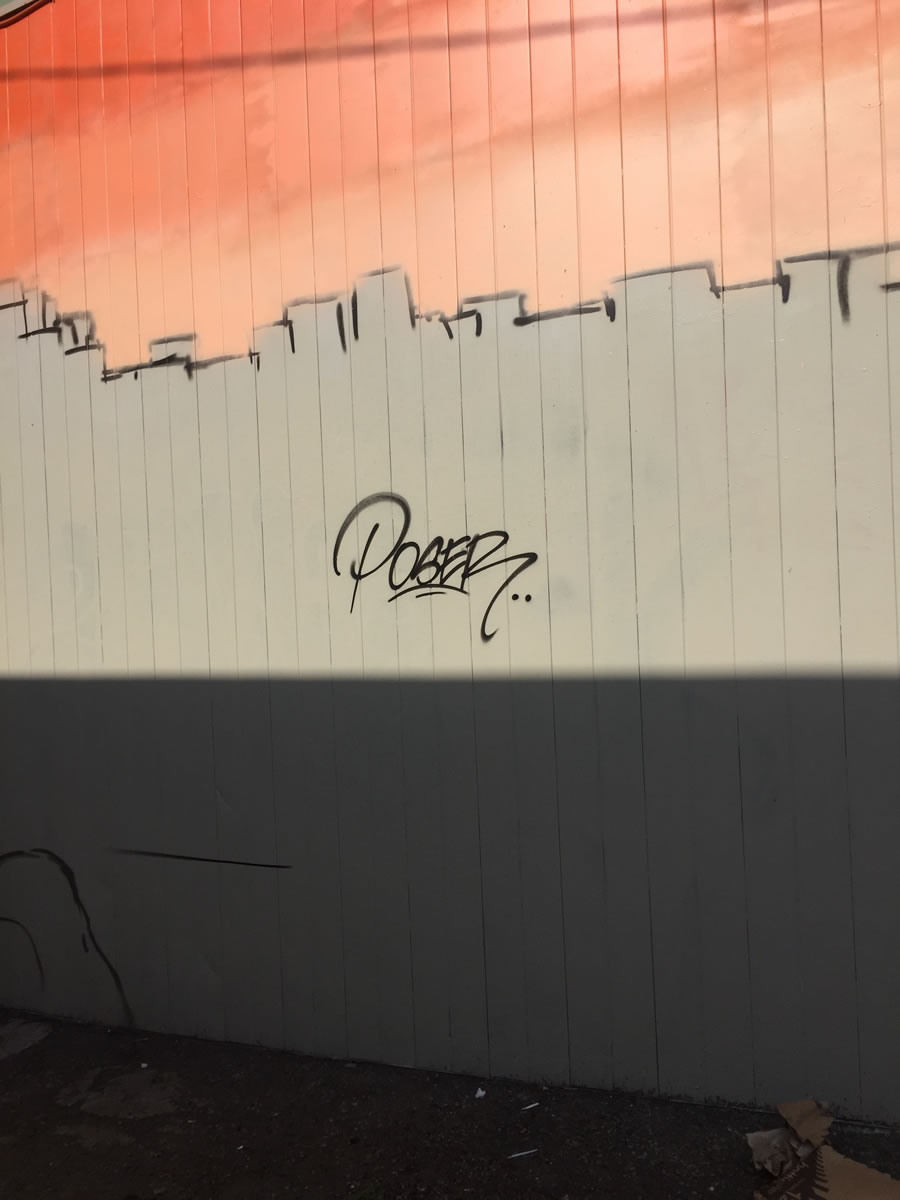 This is replacing a wall that gets tagged all the time.. It once has the Anser Mysterious face on it.
Later on, I found this GondekDraws sticker bomb is the artist from Los Angeles that I just posted with the Mash Up.. the Turtles…. and Bugs Bunny etc.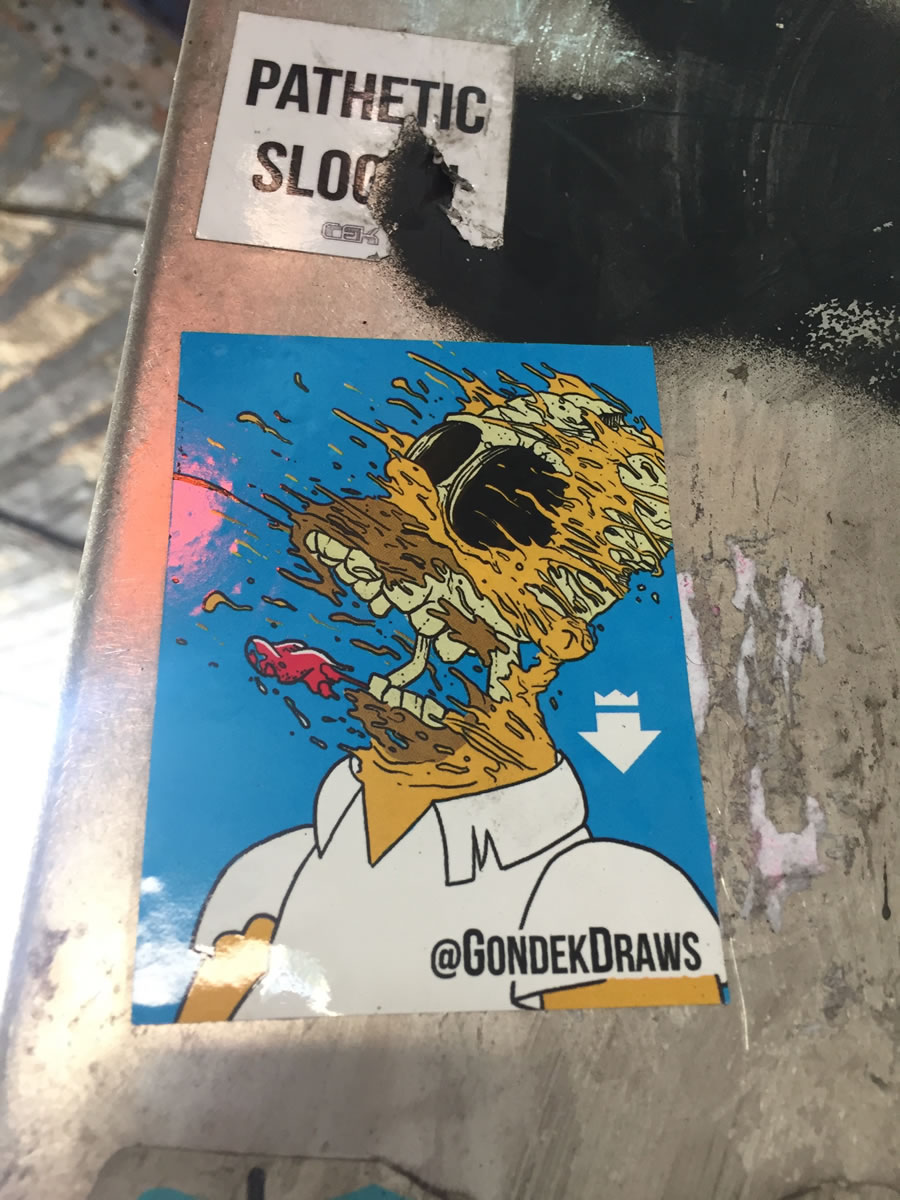 Sticker of Buh Bye… that I have seen as a stencil as well… and that's all for yesterday…