Bareket Womxn Paint Toronto Mural
I went up to an area of the city that is really far away.. and way north. I got my wires crossed and I thought that the Womxn Paint mural project was last Sunday.. except it wasn't.. it is this weekend coming up…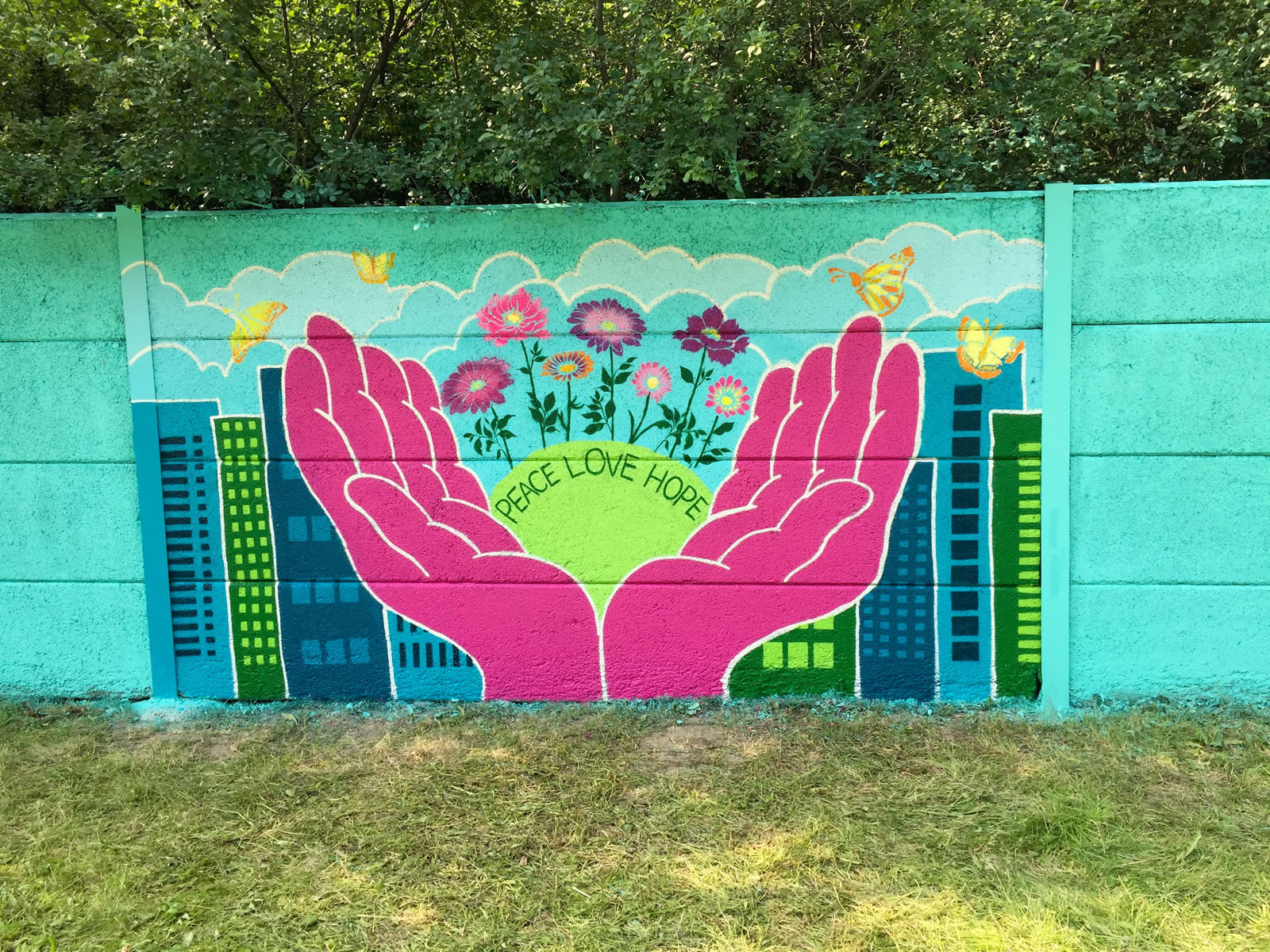 The good part is that there was one mural completed.. and I'll quote right from her Instagram post:
"This past weekend, I had the privilege of supporting an incredible group of womxn from Rexdale to paint their first mural 🌺 Since starting @womxnpaint in 2017, I've wanted to grow the project to include an opportunity for community members to transform their ideas into a mural, and this year, thanks to my incredible project partners and sponsors, the dream became a reality. My heart is full and I can't wait for the #womxnpaintto jam this weekend. #empoweredwomxnempowerwomxn 💖🧡💛💚💙💜
This project is made possible by support from the @cityofto and @start_streetartoronto as a signature project of @culturalhotspot and @torontopearson with paint sponsored by @duluxcanada. Thank you to my incredible partners @artsetobicoke @stepsinitiative & @muralroutes.
This mural was the first to be completed as part of Augmented Representations: The North Etobicoke Mural Project #ARmural2019 on Finch Ave W between Kipling and Islington. "
I'm not sure that I will make it up this weekend.. but you can check out the ones that I took from last years project here.
Kailey Spearin Traffic Signal Box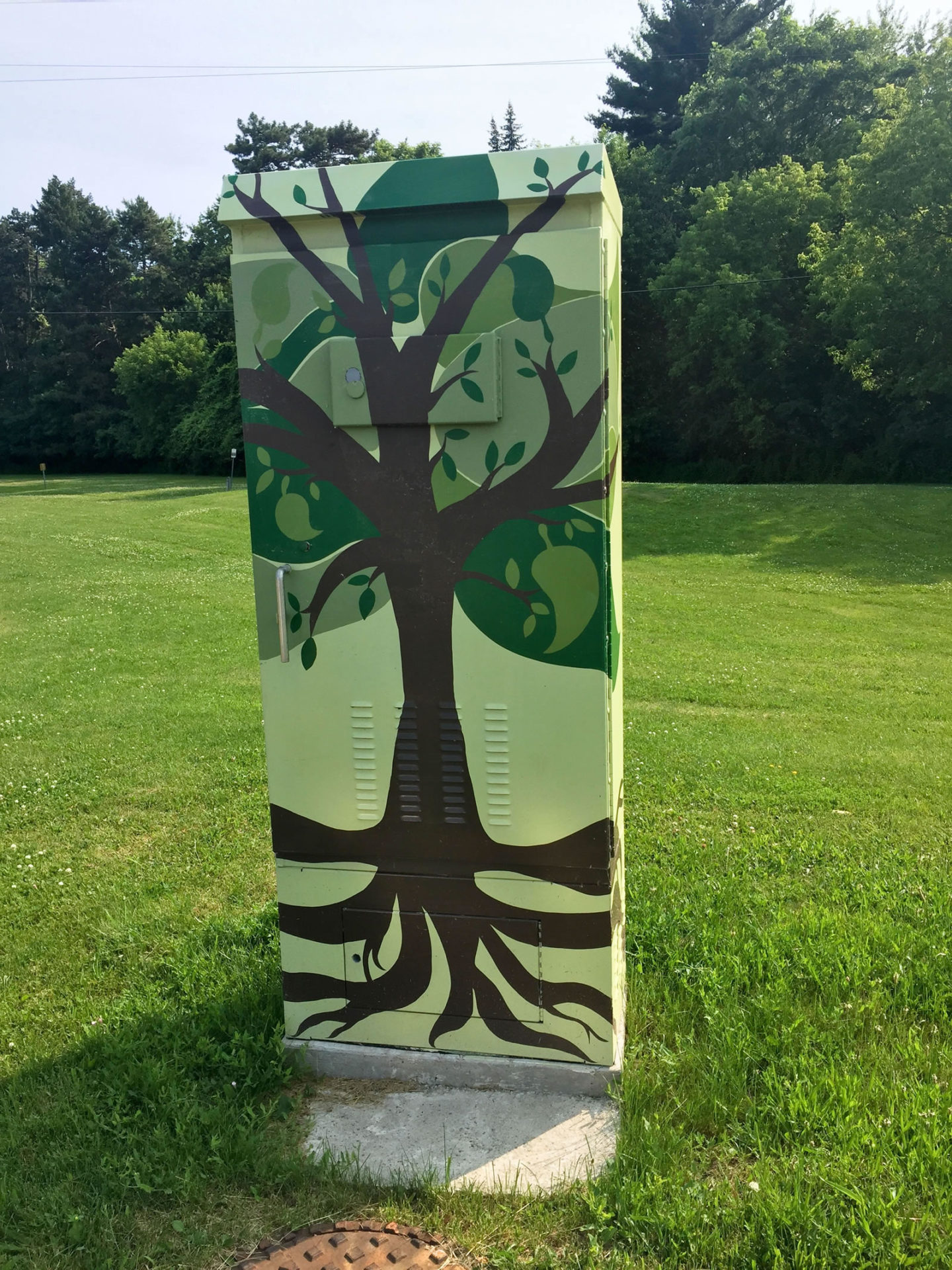 On the other side of the street I found this. It is by Kailey Spearin.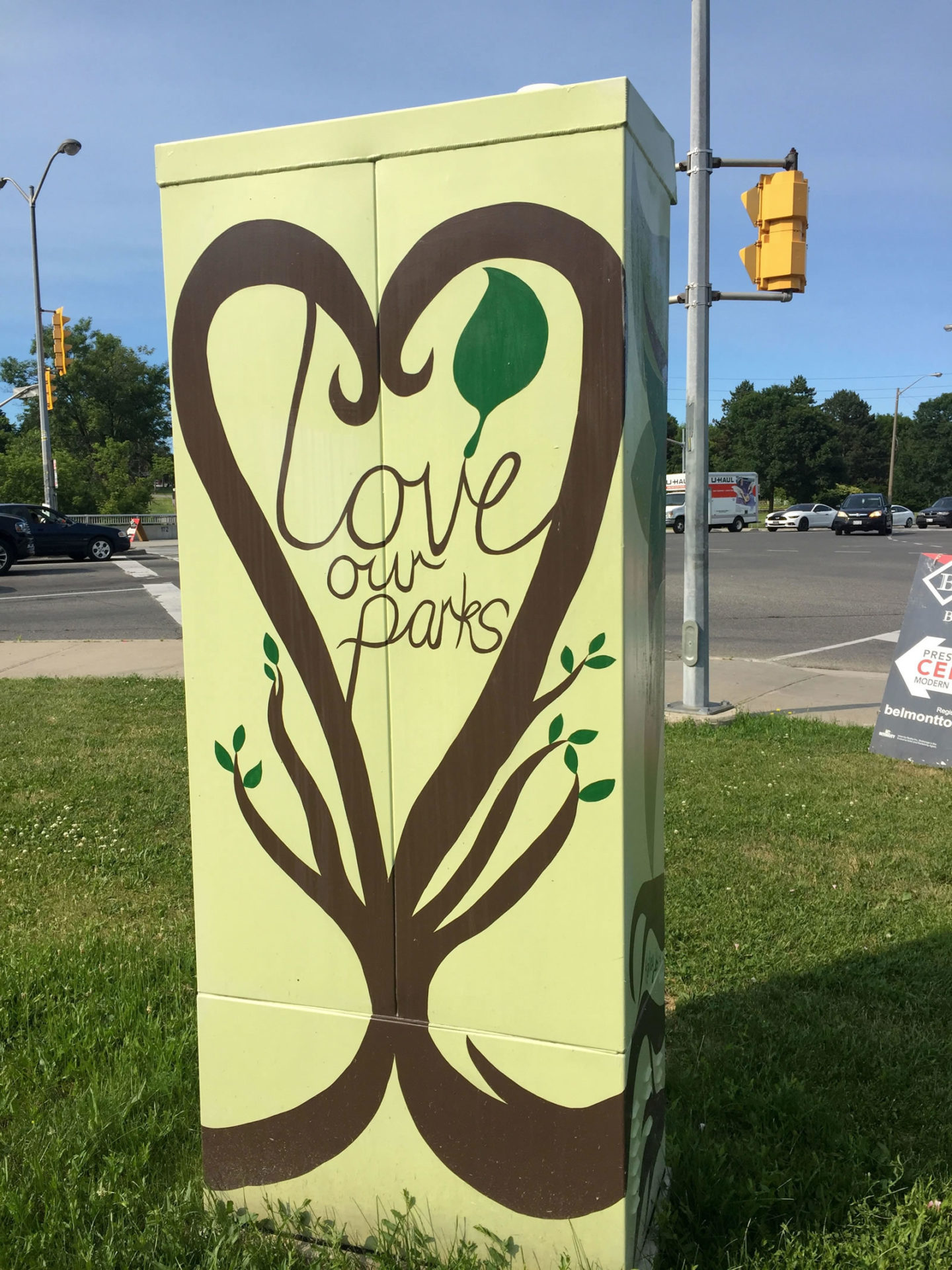 The back says "Love Our Parks".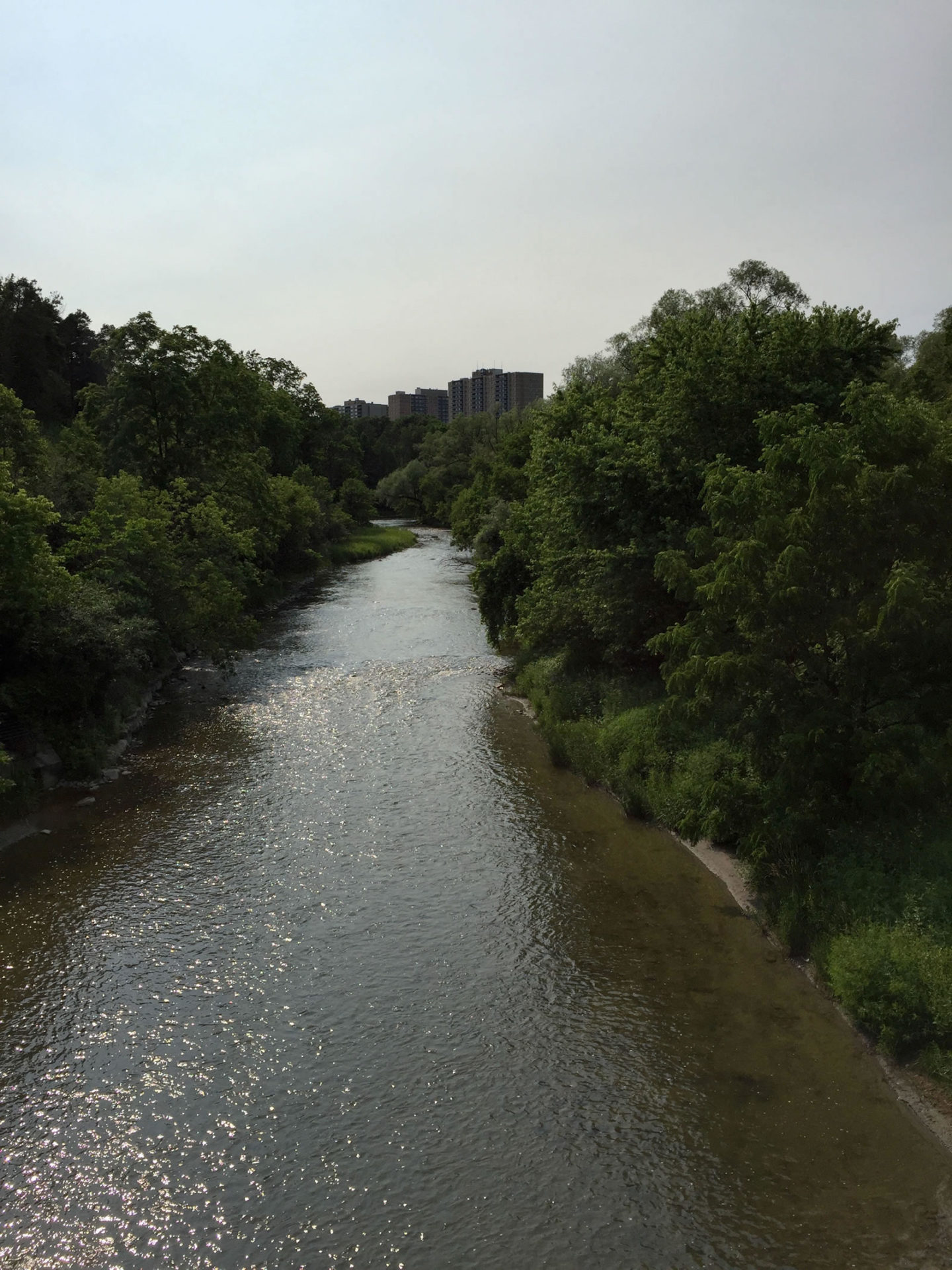 Even though I didn't get to see the mural project there was a nice hiking trail nearby.
Toronto Graffiti Street Art Found Here:
Emilia Jajus Bell Box Mural
I decided to check out the area since I went all the way up there. Even though there wasn't much art up there.. there was some great finds.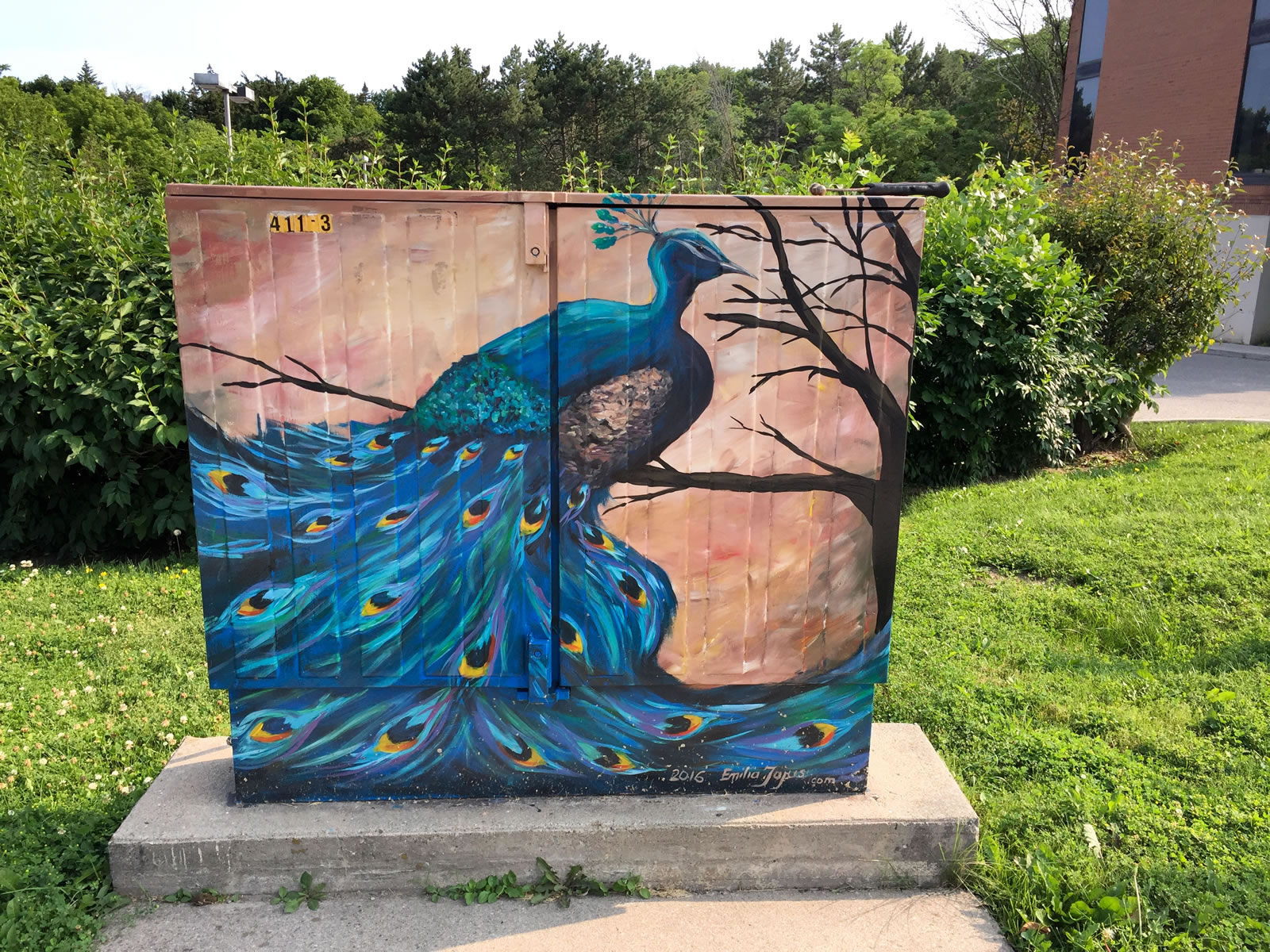 I found this Bell Box mural by Emilia Jajus.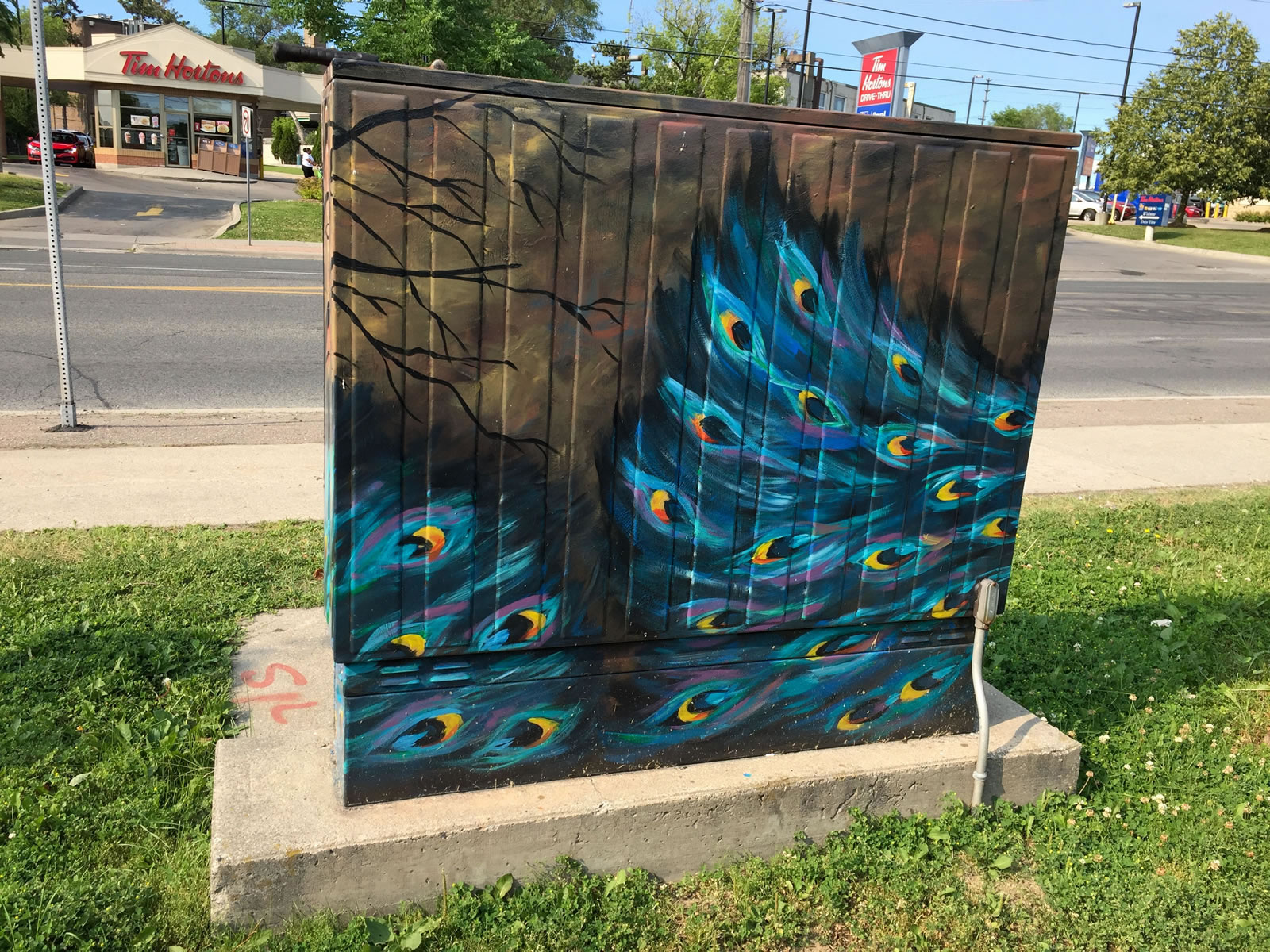 From her website: "Emilia Jajus – a Toronto muralist , a pet portrait artist and an art teacher.
Mural by Emilia Jajus create an unforgettable atmosphere and help to distinguish your business and home. Attractive murals with 3D effects become focal points and conversation starters that attract clientele and make your guests say "Wow"'! Murals are an amazing decor idea for cafes, restaurants, daycares, dog centres and clinics, nurseries, hallways, doctor offices, etc. "
Toronto Graffiti Street Art Found Here:
Magic Finnawong Mural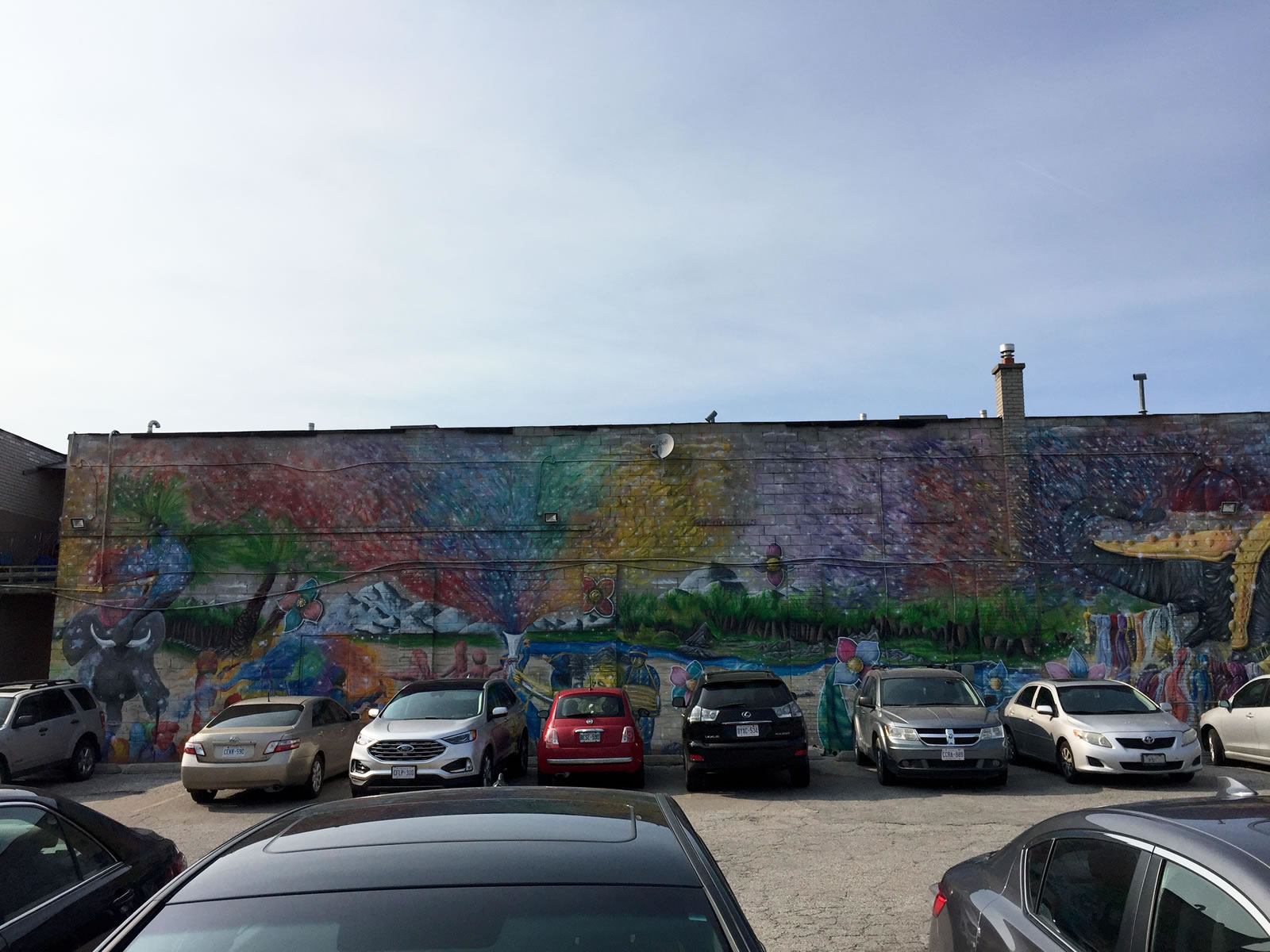 Then way further down the road I found this mural by Magic Finnawong that he did back in 2015.
There was even a article about this mural in the paper: "The mural represents the Indian jewelers and fabric stores that dominate the off-centre "X" Albion-Islington intersection, although the area is a mix of cultures, including West Indian and African. "
Toronto Graffiti Street Art Found Here:
Magic Finnawong Mural
Then across the street some art caught my eye so I decided to investigate. It was another mural by Magic Finnawong. This one is at the back of community center.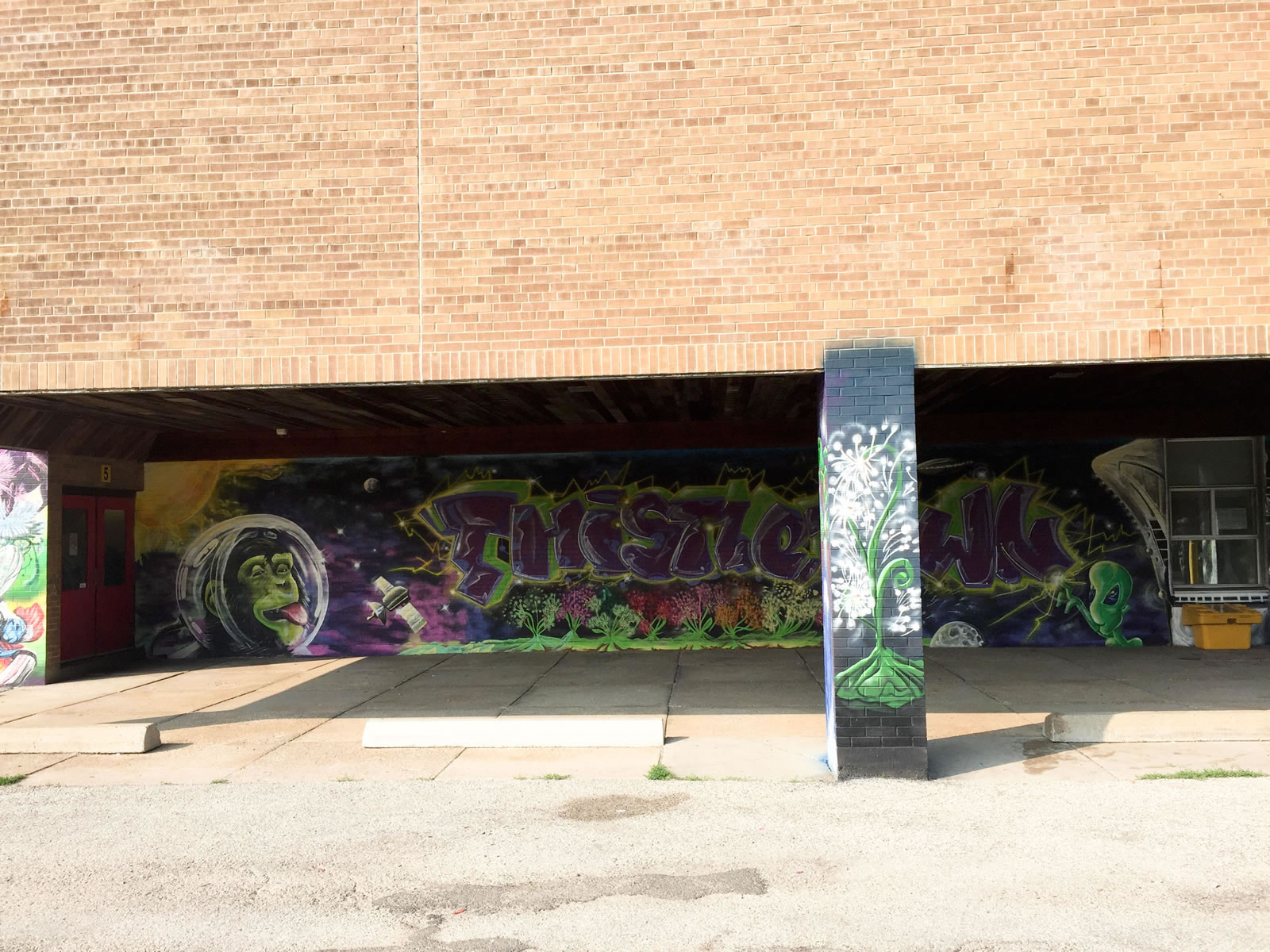 It was done back in September of last year. It was hard to photograph because a lot of it is underneath an overhang.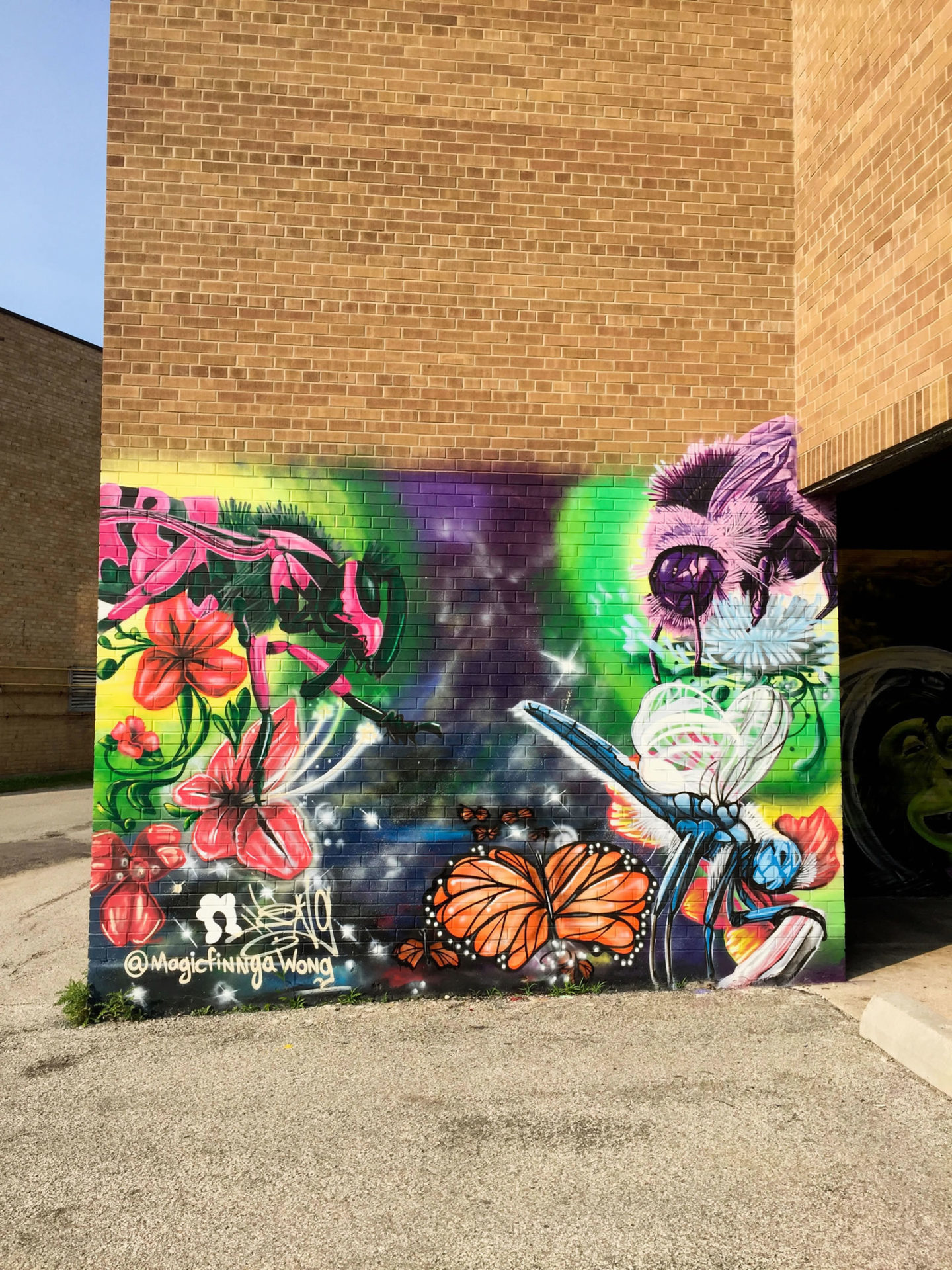 This section appears to be pollinators.
I found this online about "The Importance of Pollinators"
What is a pollinator?
Insects (bees, wasps, moths, butterflies, flies, beetles) are the most common pollinators, but as many as 1,500 species of vertebrates such as birds and mammals serve as pollinators also.
How does pollinator decline affect humans?
About 90% of all flowering plants need the help of animals to move pollen from flower to flower for the production of fruits and seeds. Of the estimated 1,330 crop plants grown worldwide for food, beverages, fibers, condiments, spices, and medicines approximately 75% are pollinated by animals.
🐝 🦋 🌺 🐝 🦋 🌺 🐝 🦋 🌺 🐝 🦋 🌺
Toronto Graffiti Street Art Found Here:
Street Art is Everywhere !