Collaboration Wall Spray Mural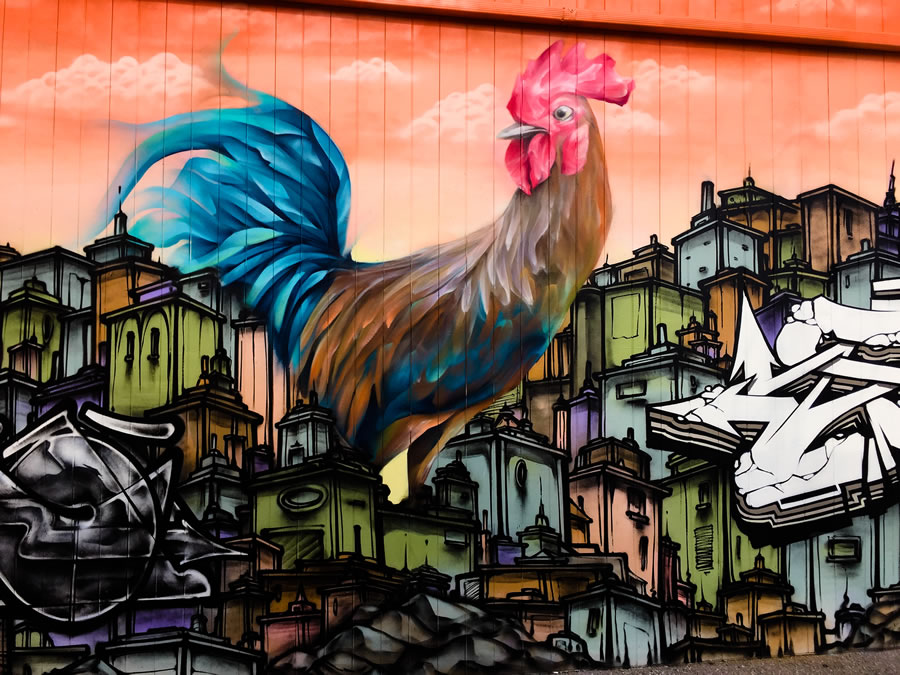 Found in west end Toronto. Graffiti art by several aerosol artists. Rooster is in the middle of a very long large art piece
Collaboration 🎨 by @vizla_bacon (who did the rooster in the middle), with @poserabm who did the cityscape background. @blazeworks and @cruz1art put the project together and worked on different parts
I posted the mapping of this that they did last week with some 'behind the scenes' snaps. It took about a week for them to get this completed. Its really massive and almost impossible to post it in one photo for instagram. A video would probably be the best way to show this off.
They all did their sections and saved the rooster for the last part. PoserAbm had the largest role because that skyline stretches through the entire wall on the side of the dollarstore.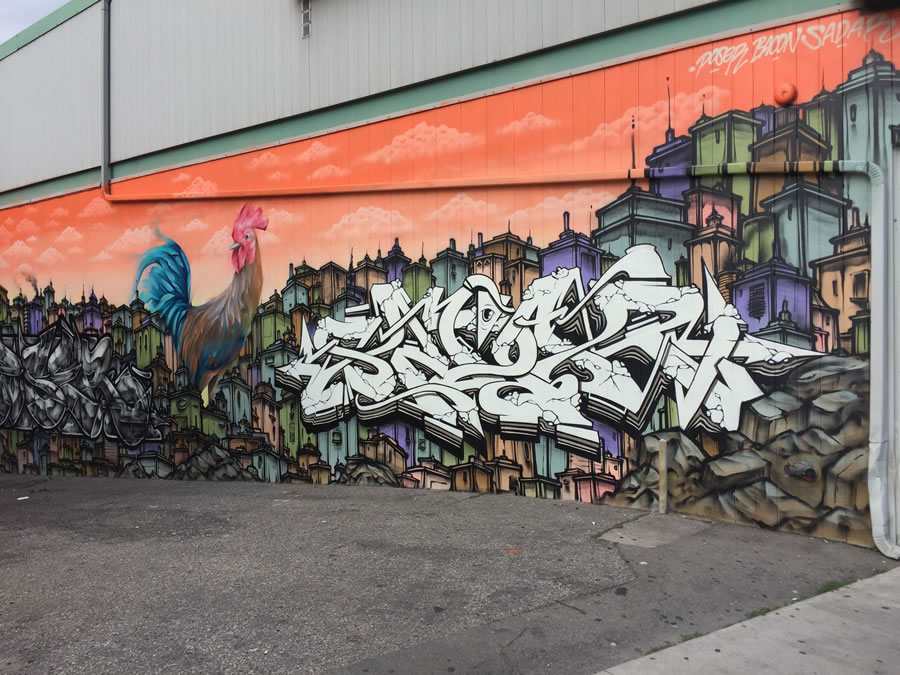 I actually got to say hello to PoserAbm and Blazeworks on Saturday when they were having a break. It's kinda cool to be able to connect the artists with their art now. This summer seems to be one of the busiest years for art projects. There are so many pictures that I still haven't posted..
I was going to make some bad rooster jokes.. but pretty sure we've all heard them before..
Happy Hump Day Everyone !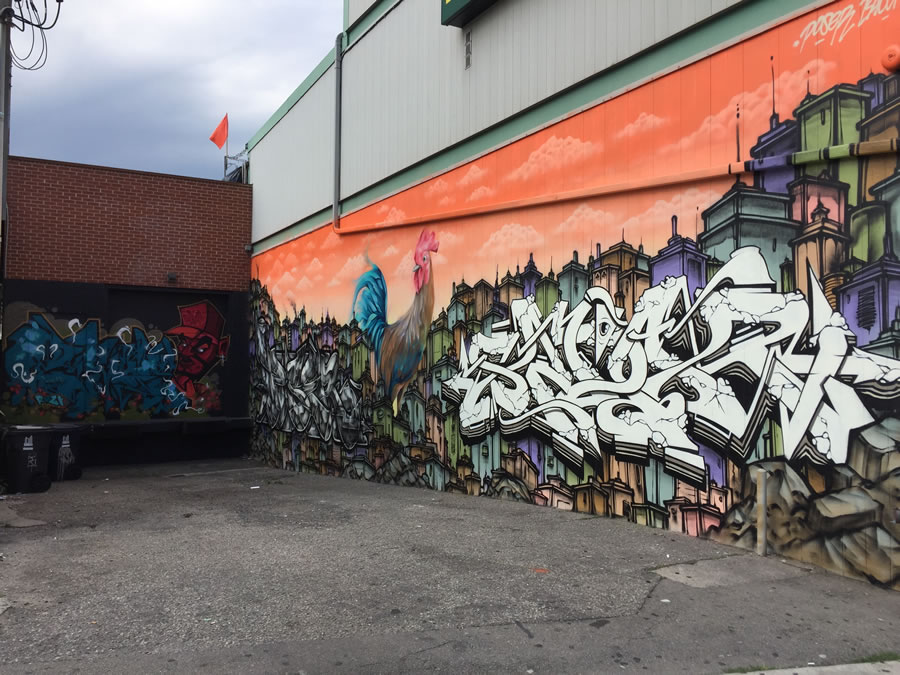 I included some more pictures that I couldn't post on my Instagram. The last photo is the shipping door where I am gathering that the store does their deliveries.
The wide shot gives you an idea of how long and massive that this project was. They worked in the hot sun and the rain to get this done. They brought in a tent last weekend to protect them and their gear from the elements. Really like the was the skyline works in this mural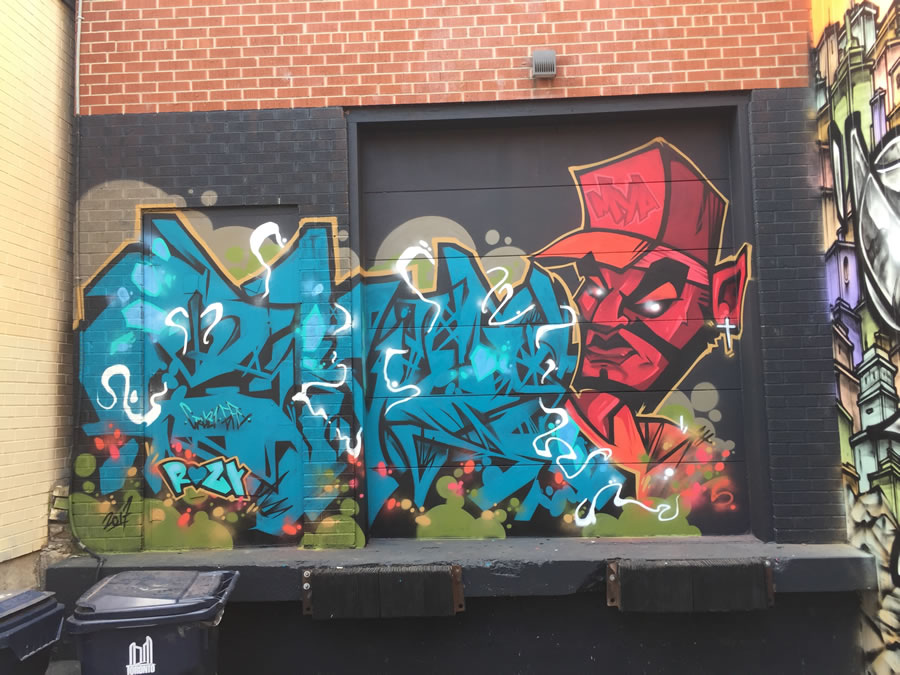 Toronto Graffiti Art Found at this Location: