College Street Art
Some recent finds all along or around College Street between Spadina and Dufferin.
Pryze Bar Graffiti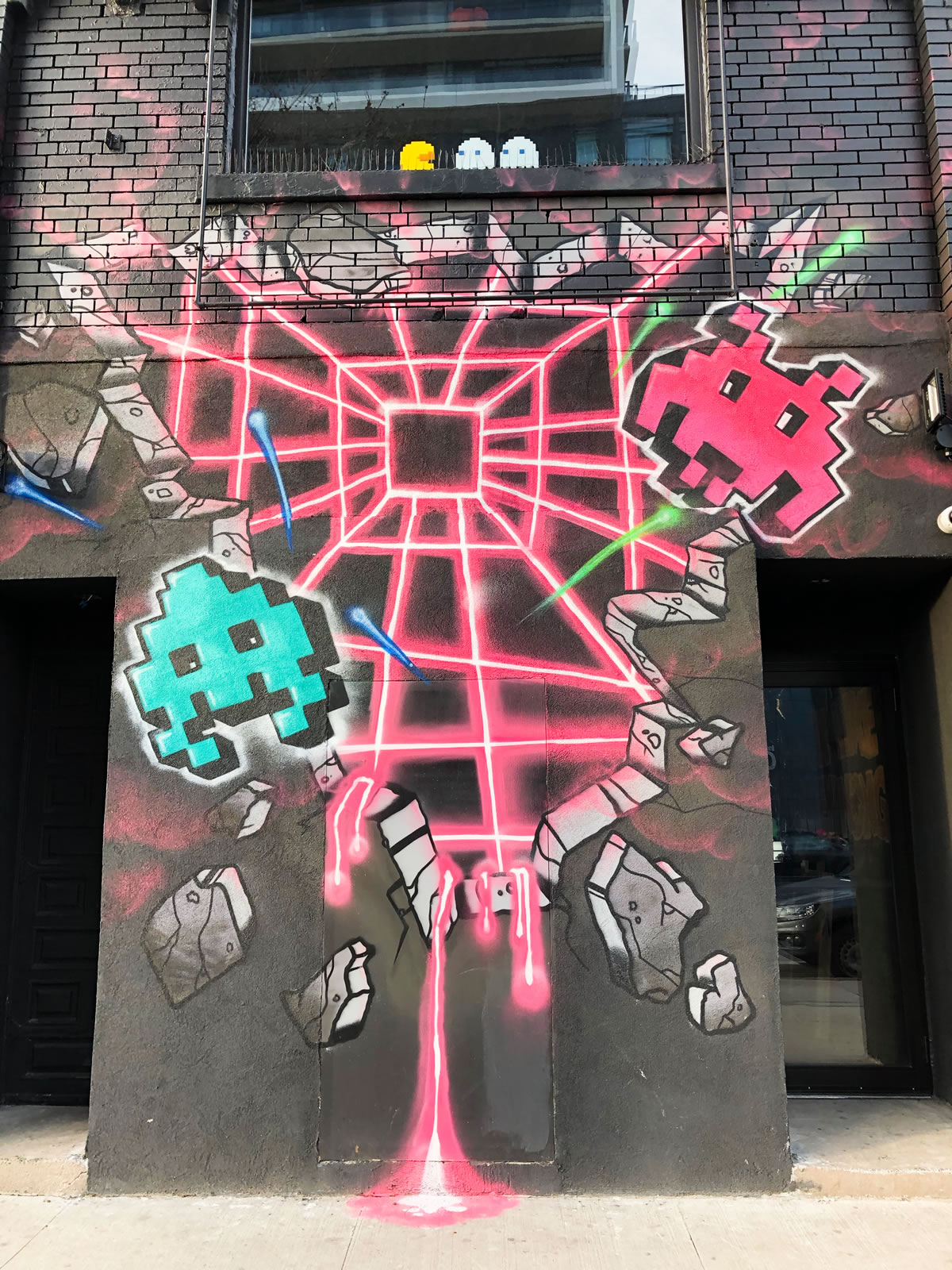 I just noticed this for the first time. It used to be a nightclub that was called 'Pryze Bar' and before that it was a Tibetan restaurant. It looks like the bar wasn't around for very long.
Looks like they had some cool artwork inside.
There wasn't any credit for this artwork so I don't know who did it. It's kinda neat and I like Pac Man character looking in the window. It has a Invaderwashere look to it.
Toronto Street Art Graffiti Found Here:
Jerry Rugg Mural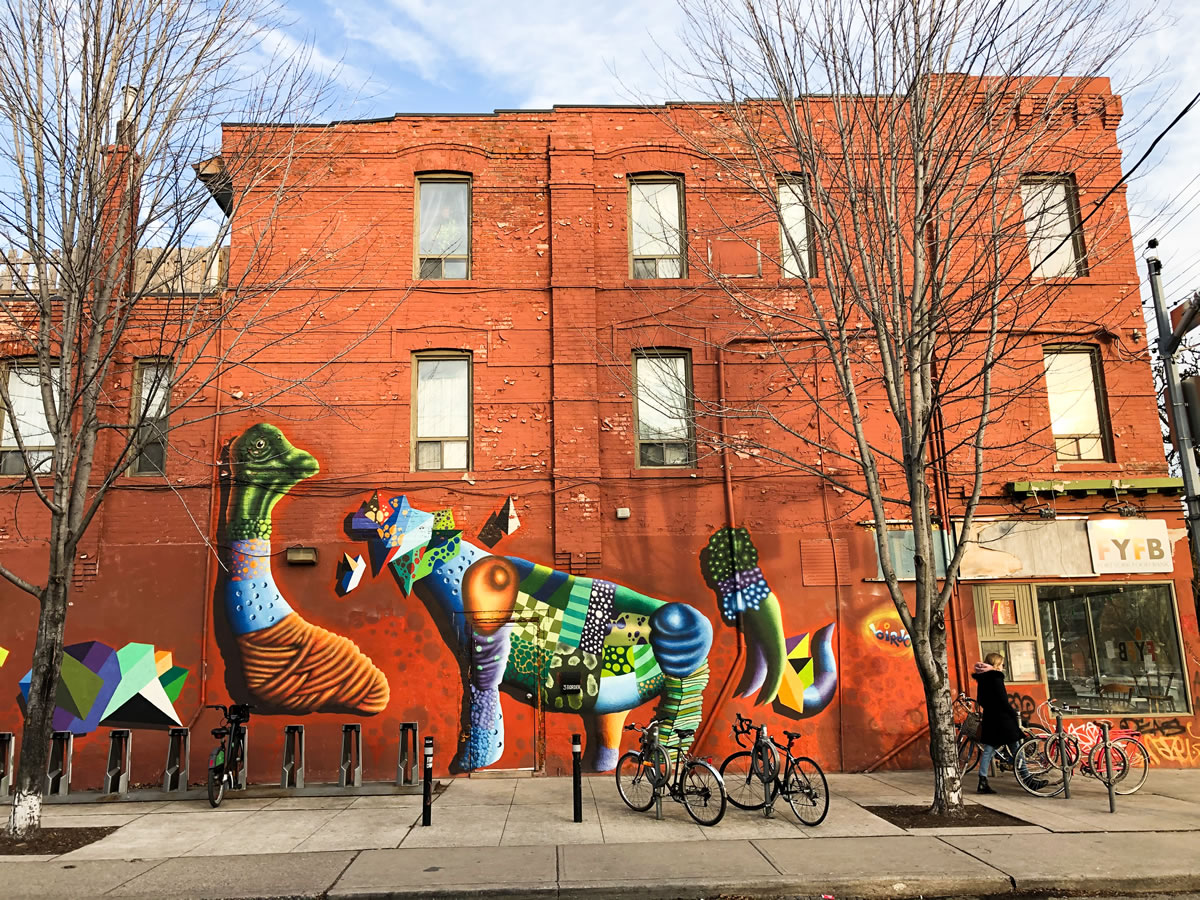 Finally ! I got a car free shot of this Jerry Rugg mural. It's just around the corner from the previous artwork.
I don't remember when he this one but I think it's about 4 or 5 years old by now.
Toronto Street Art Graffiti Found Here:
Rob Judges Doorway Mural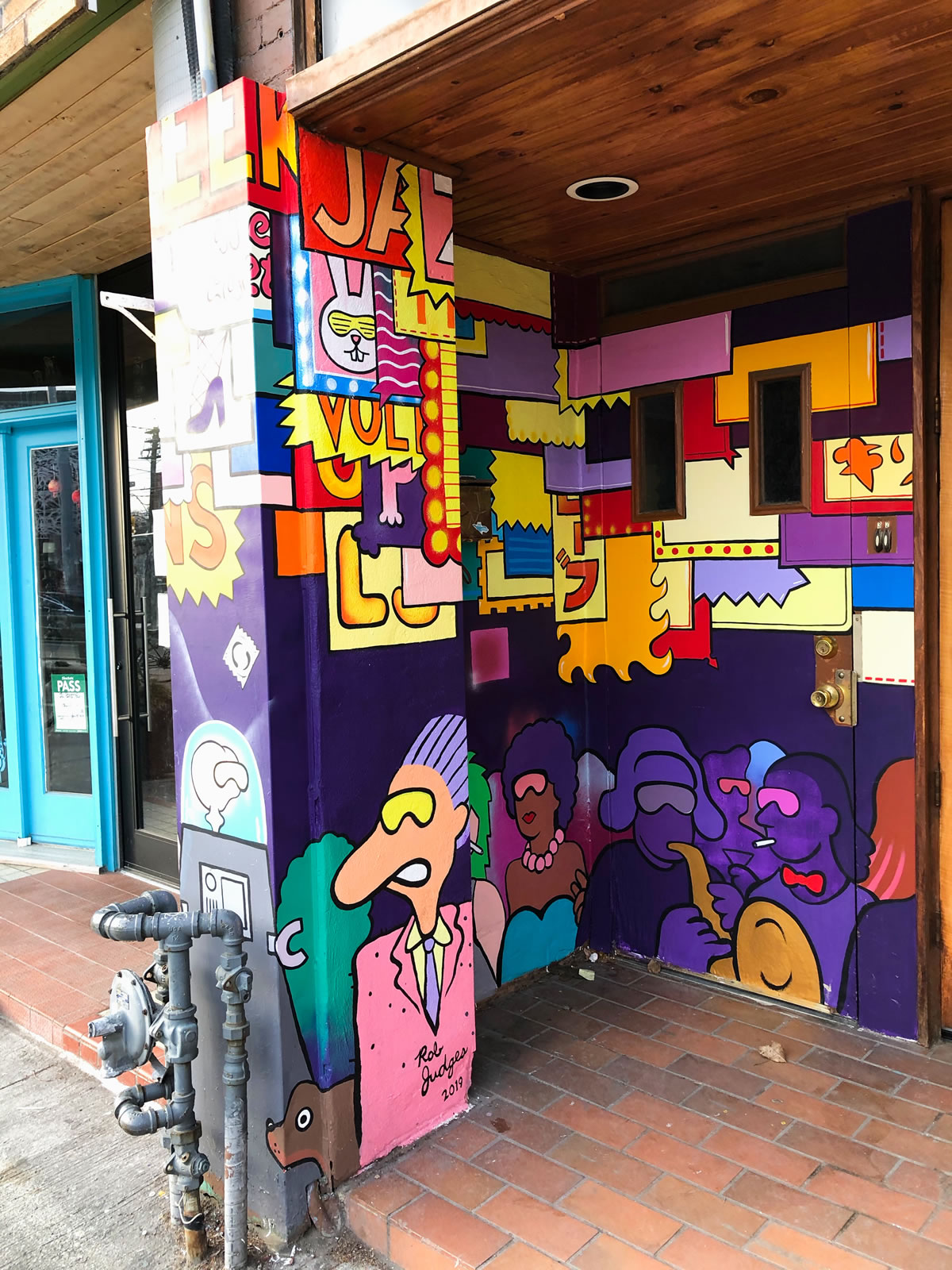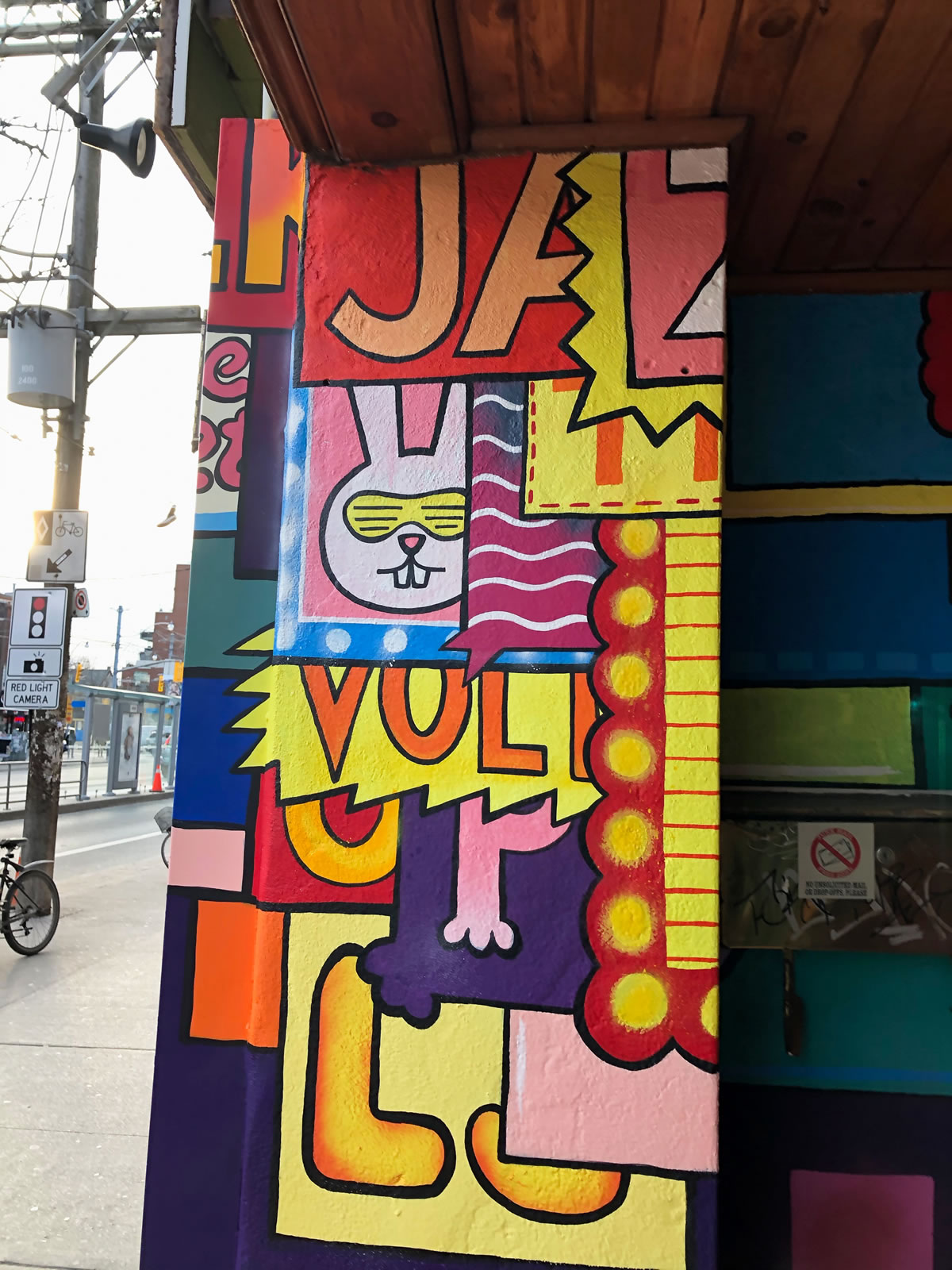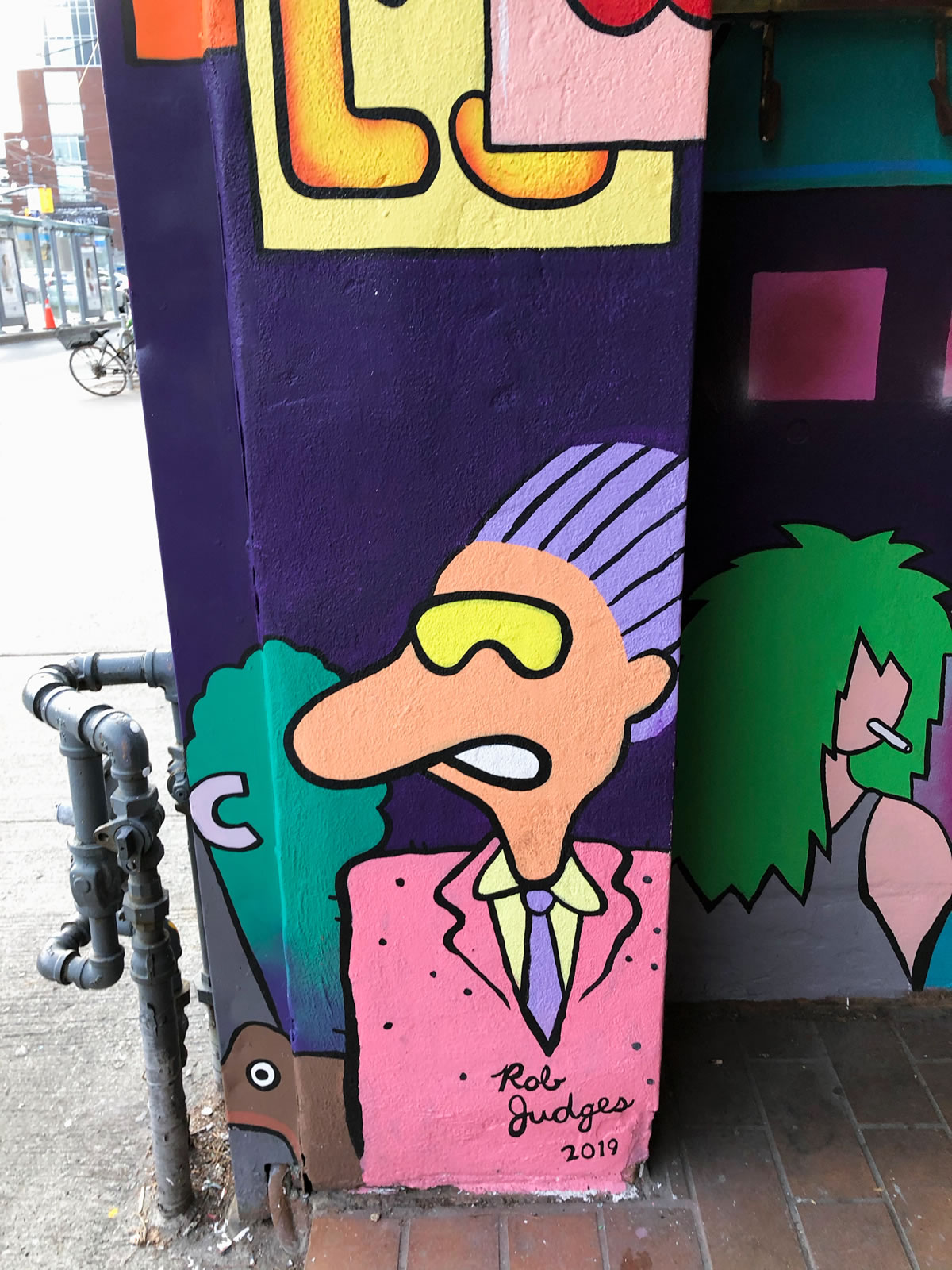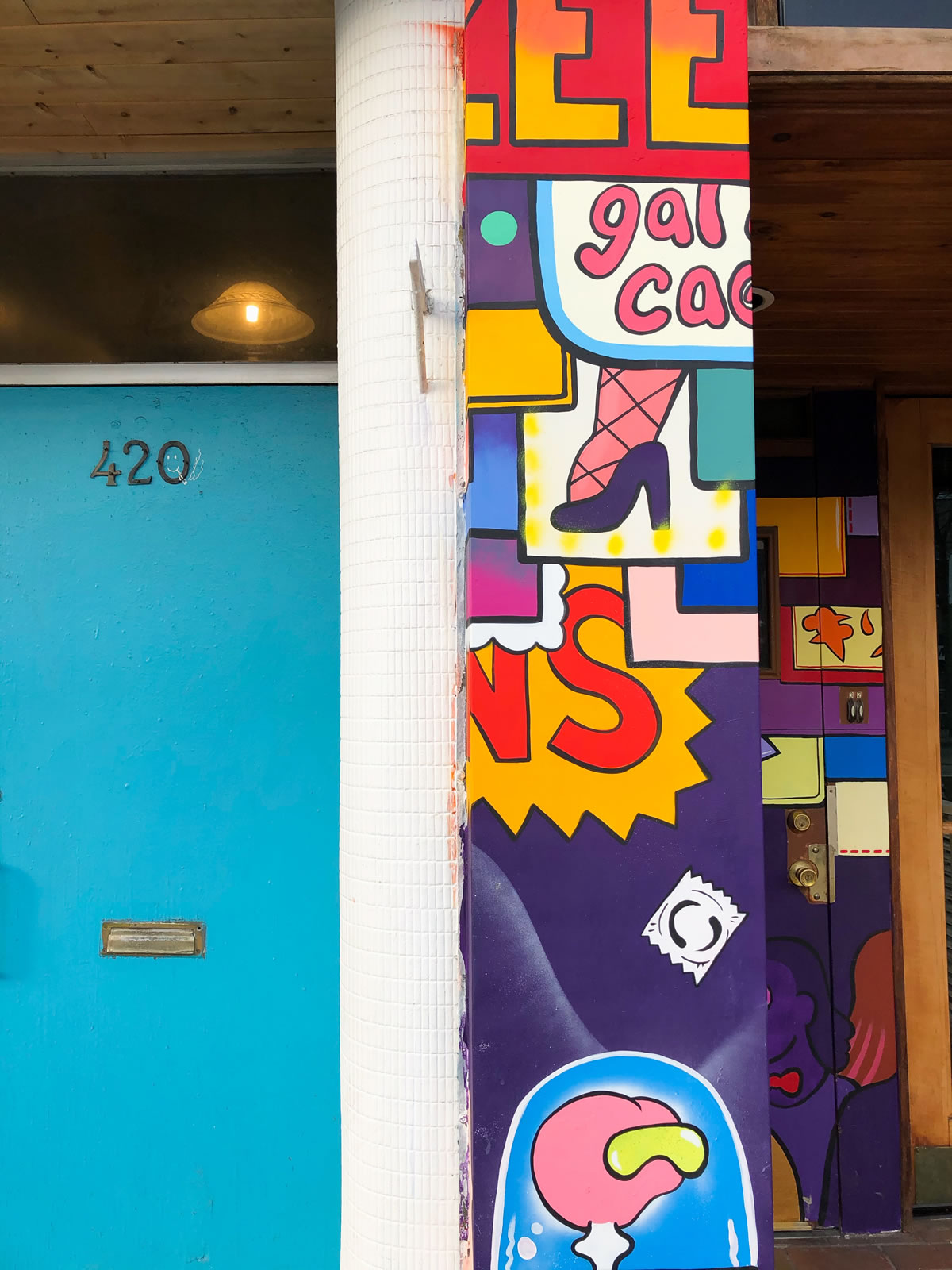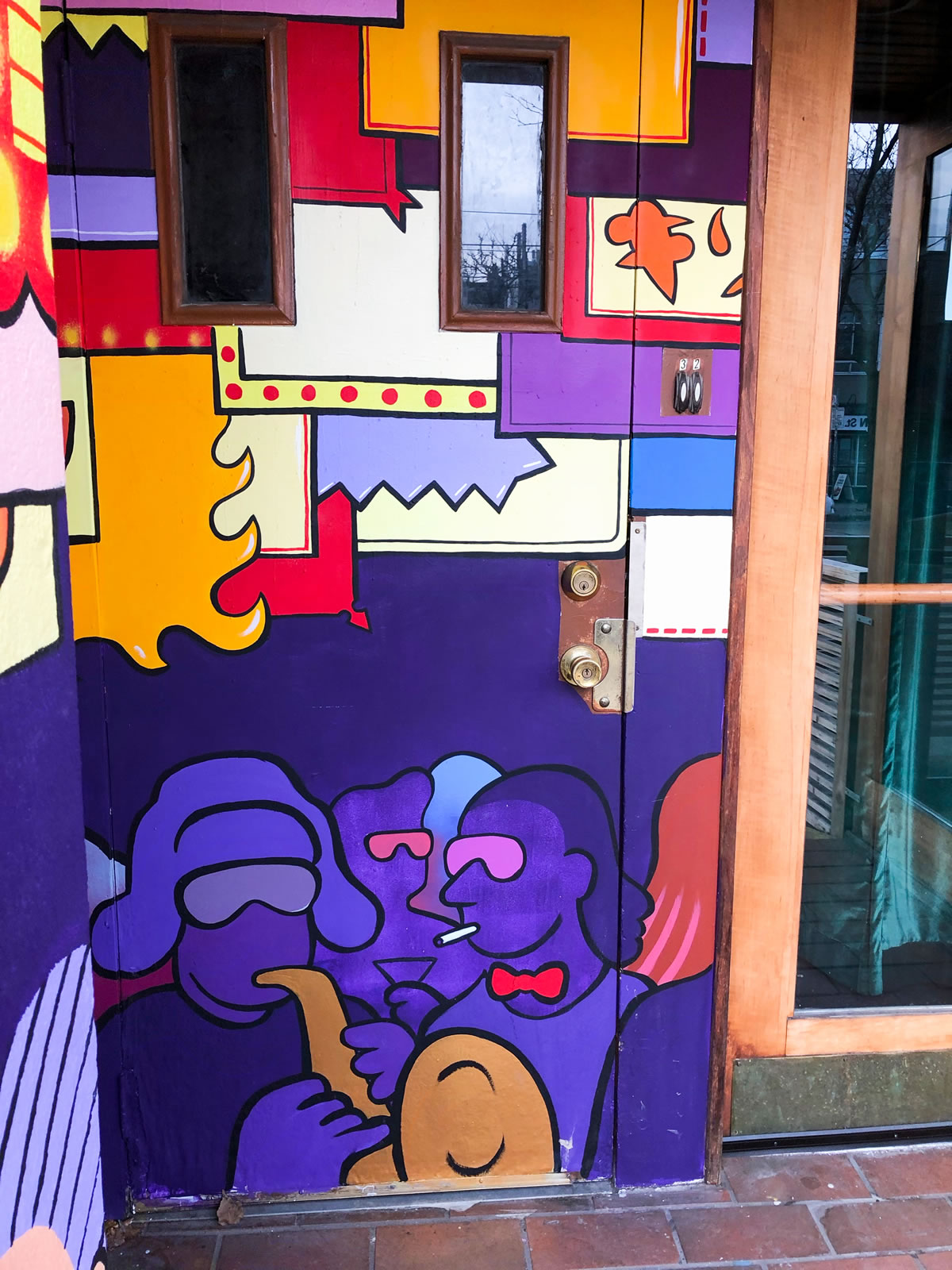 This artwork is by Rob Judges and he did it back in the middle of November. It's outside of a wine bar that plays soul music. It's in the same area as the Bird0
From his website:
Rob Judges was born in Toronto, Canada and has been producing drawings, collages, paintings and videos in Tokyo, Japan since 2005.

A graduate of the University of Toronto in Fine Arts and Semiotics in 1997, Judges has held solo exhibitions in Tokyo at Ultra Super New, The Blank Gallery, Uplink Gallery and Kabutoya Gallery and has been in numerous group shows both in Japan and abroad.

Rob Judges
Toronto Street Art Graffiti Found Here:
Areegmakesart Mural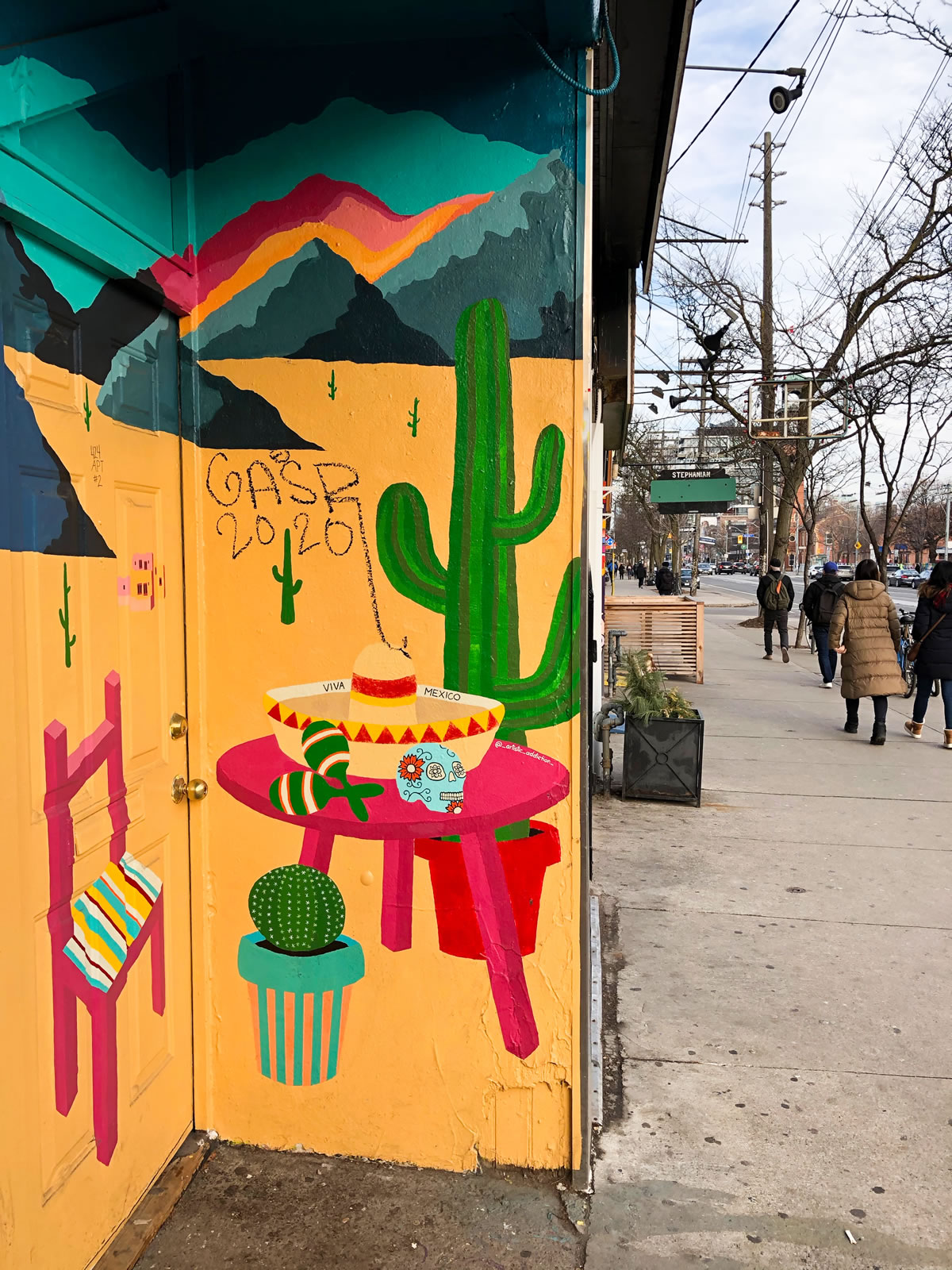 This is almost next door from the other mural. It's also on the entranceway to a restaurant. This is a Mexican restaurant.
I remember walking by here in August and seeing a woman painting !
Toronto Street Art Graffiti Found Here:
SumArtist Mural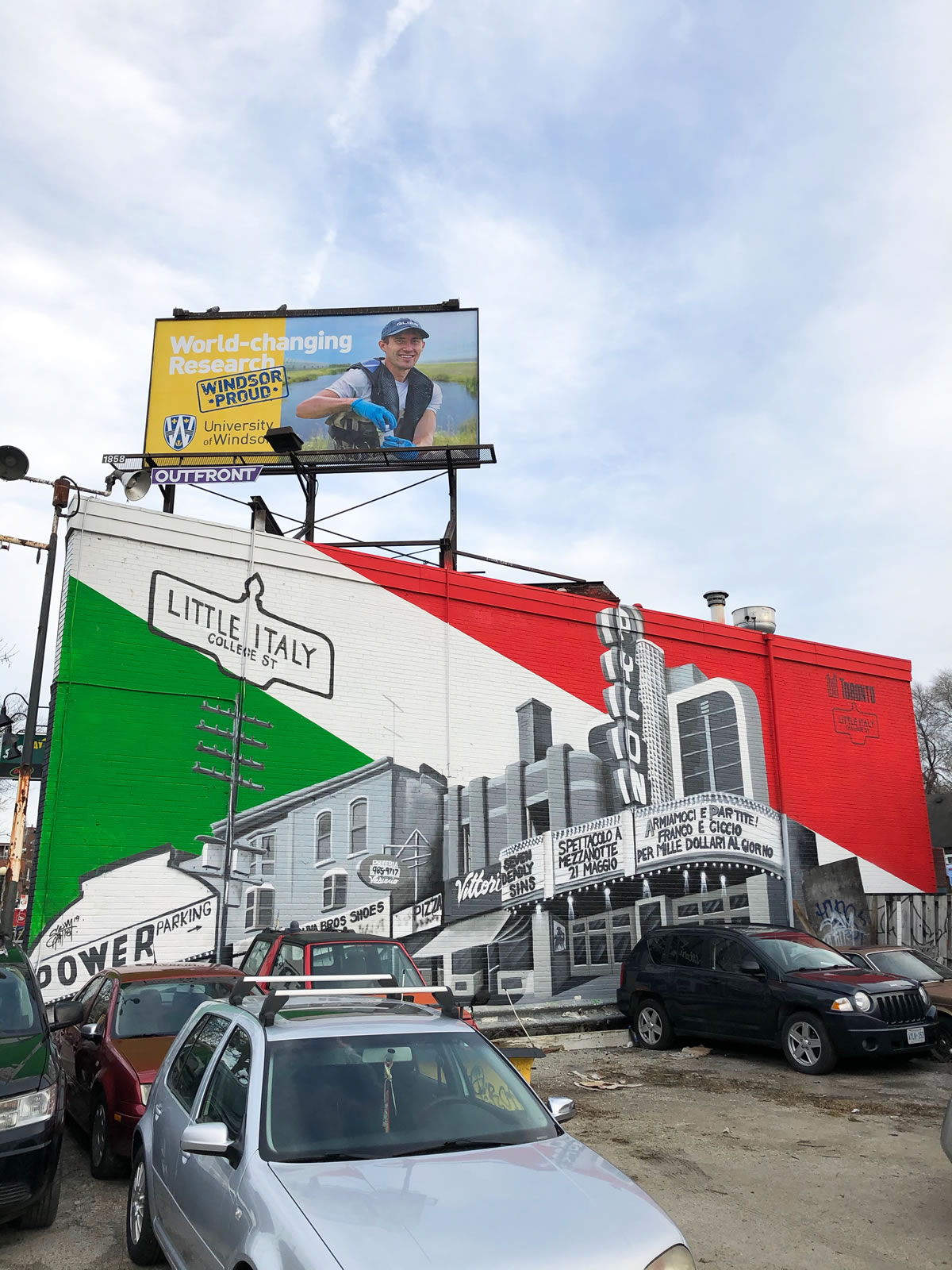 This mural is by SumArtist and he did it about a year ago. It was tagged really badly almost as soon as he did it. It's been repaired recently but it's still hard to get a good photograph of this. It's in the parking lot of an auto mechanic. Cars cars cars.
Toronto Street Art Graffiti Found Here:
BlueRoom on College Art Project
I finally found out what this all about ! There is even a website about it.
The Blue Room is the creation of a space within space. A new room is installed through an act of subtracting all that is 'aggregated background' by the addition of non-discriminating colour. An implied block of colour volume is conceptually placed within the parkettes. All background elements (ground, adjacent wall surfaces, mechanical equipment, fastenings, utility structures, supports, etc.) take on the colour and fade into the subtraction. As a result, the new positive space appears in its 3-dimensional implication.

"Three installations of the Blue room are all located along College Street in Toronto Ontario within the extents of the College Promenade BIA.

Blue Room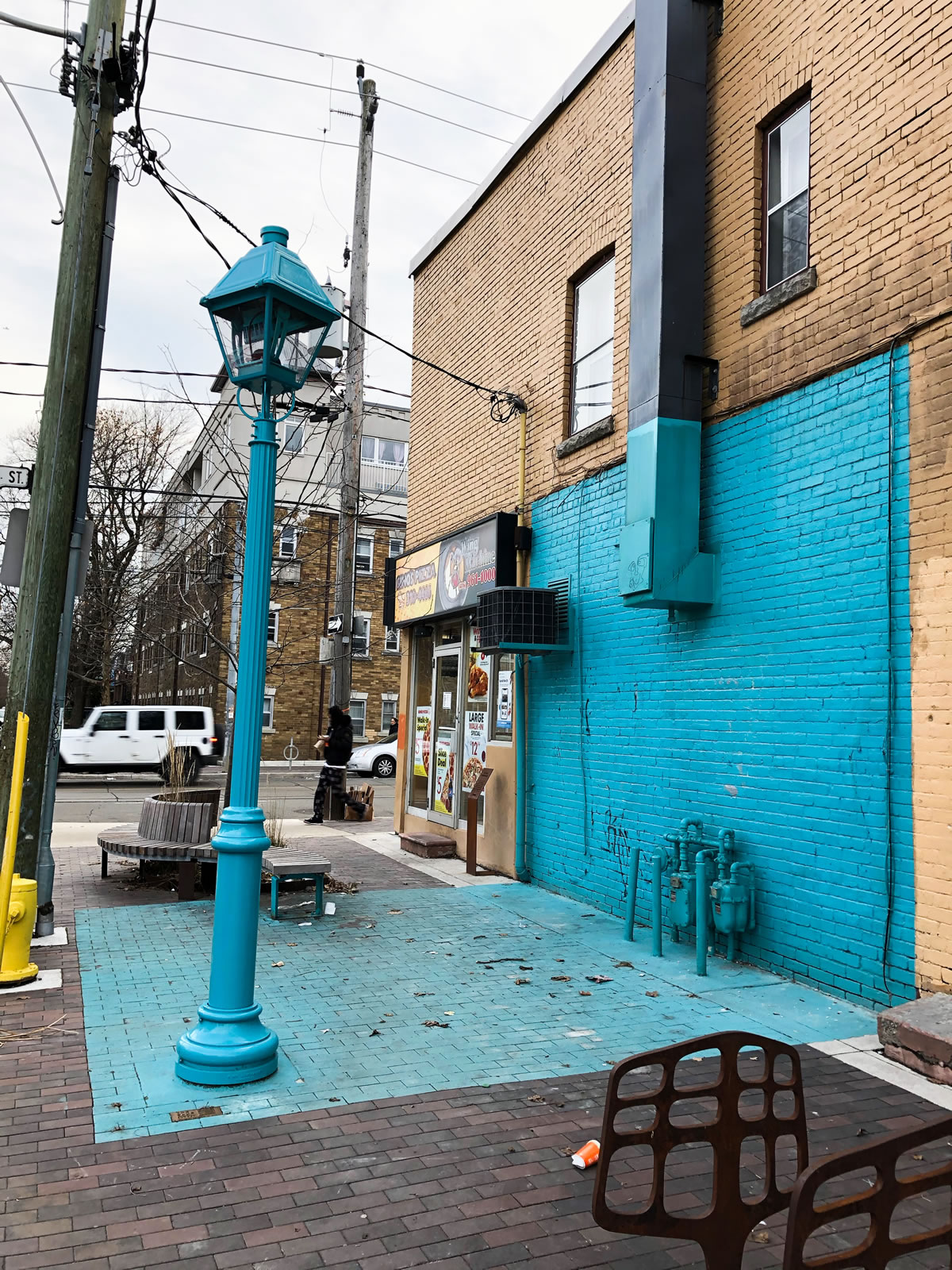 The Garden at Roxton Road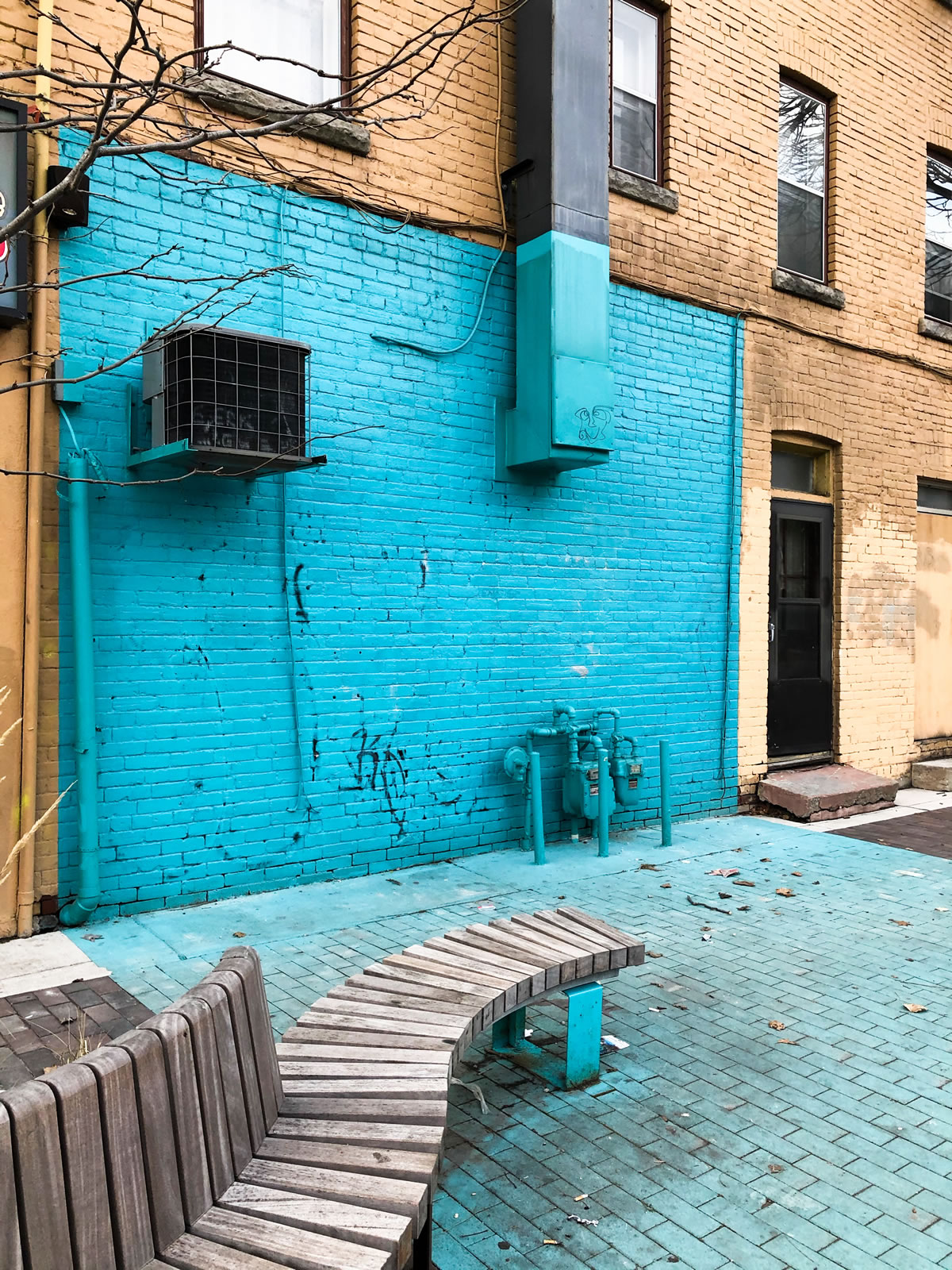 The Storefront at Ossington Avenue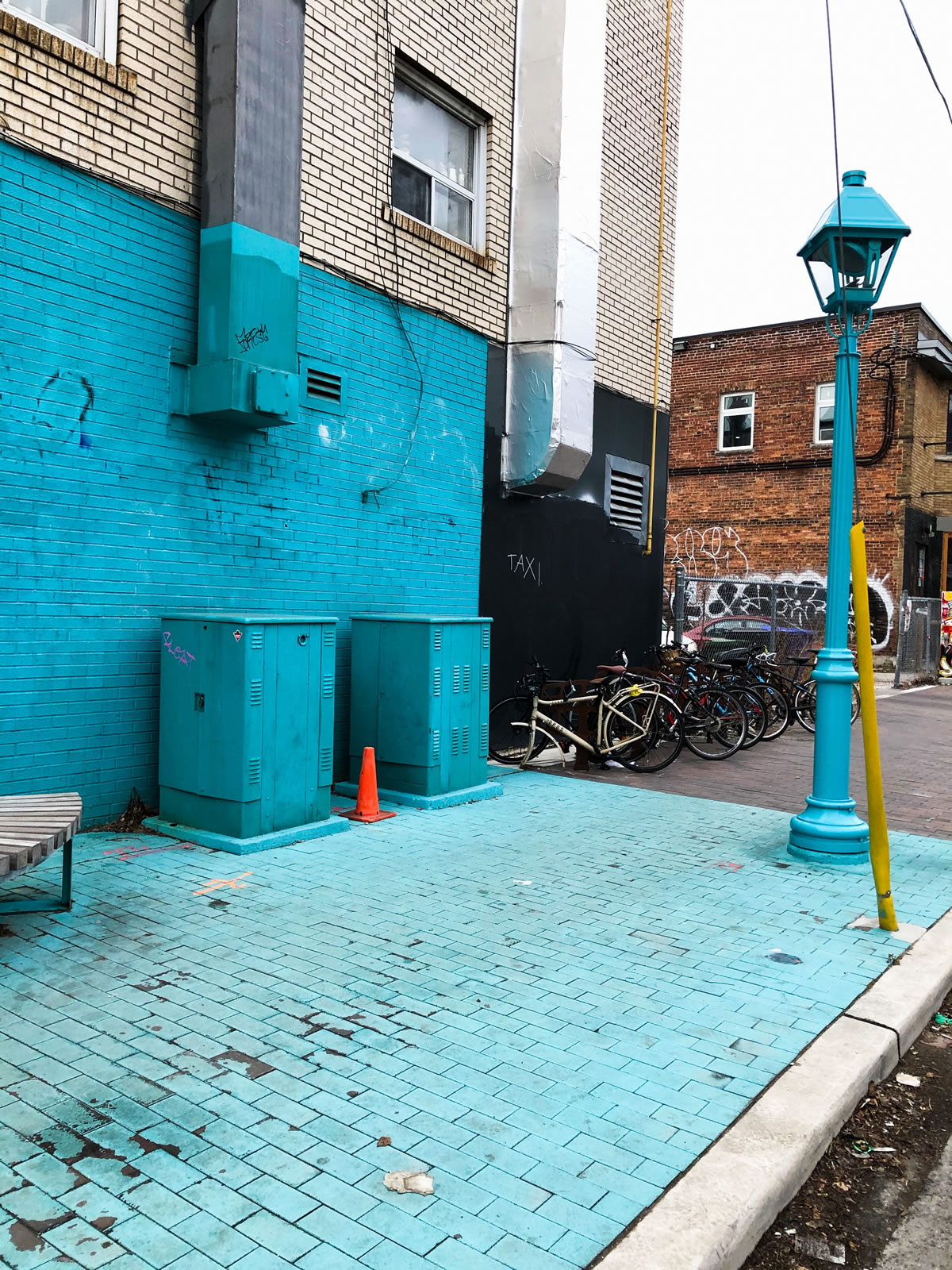 The Living Room at Dovercourt Road"
Toronto Street Art Graffiti Found Here:
Bad Character Graffiti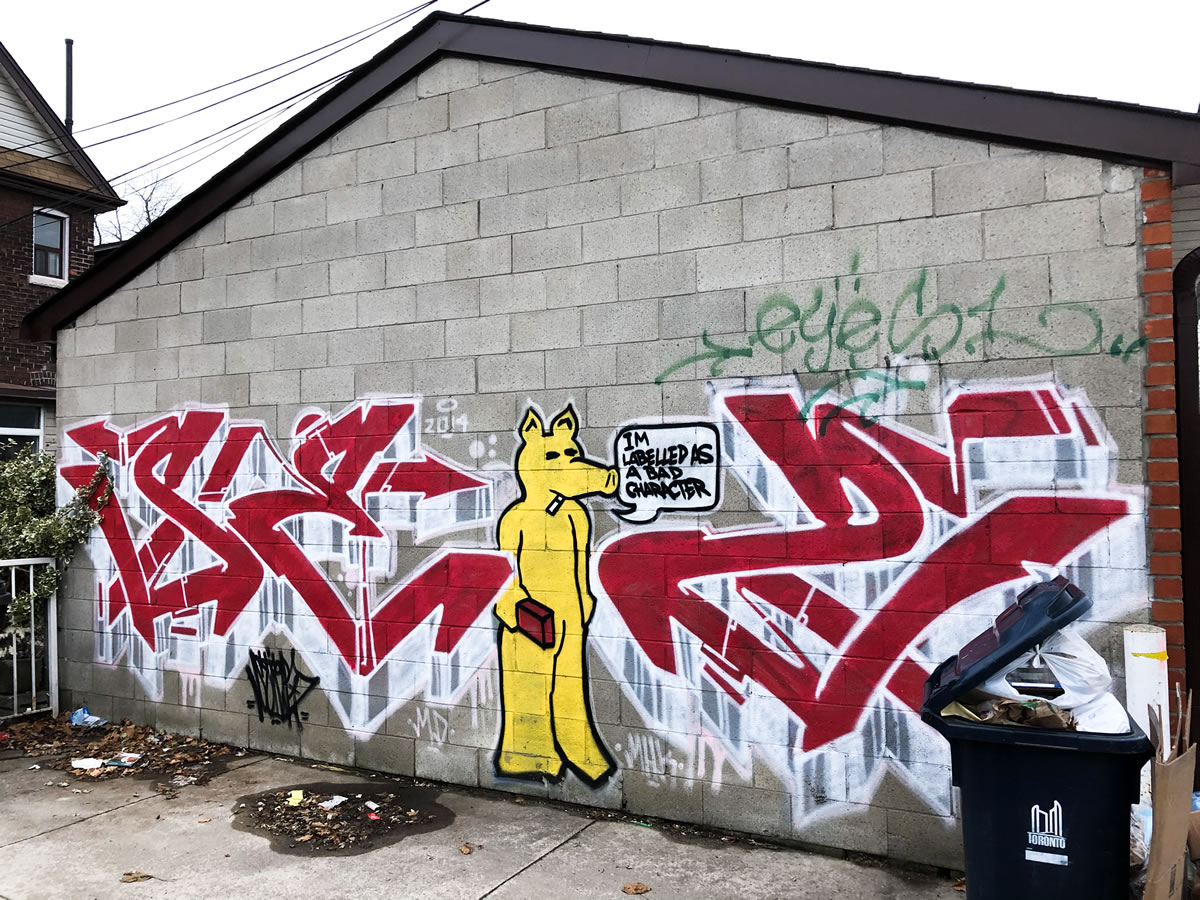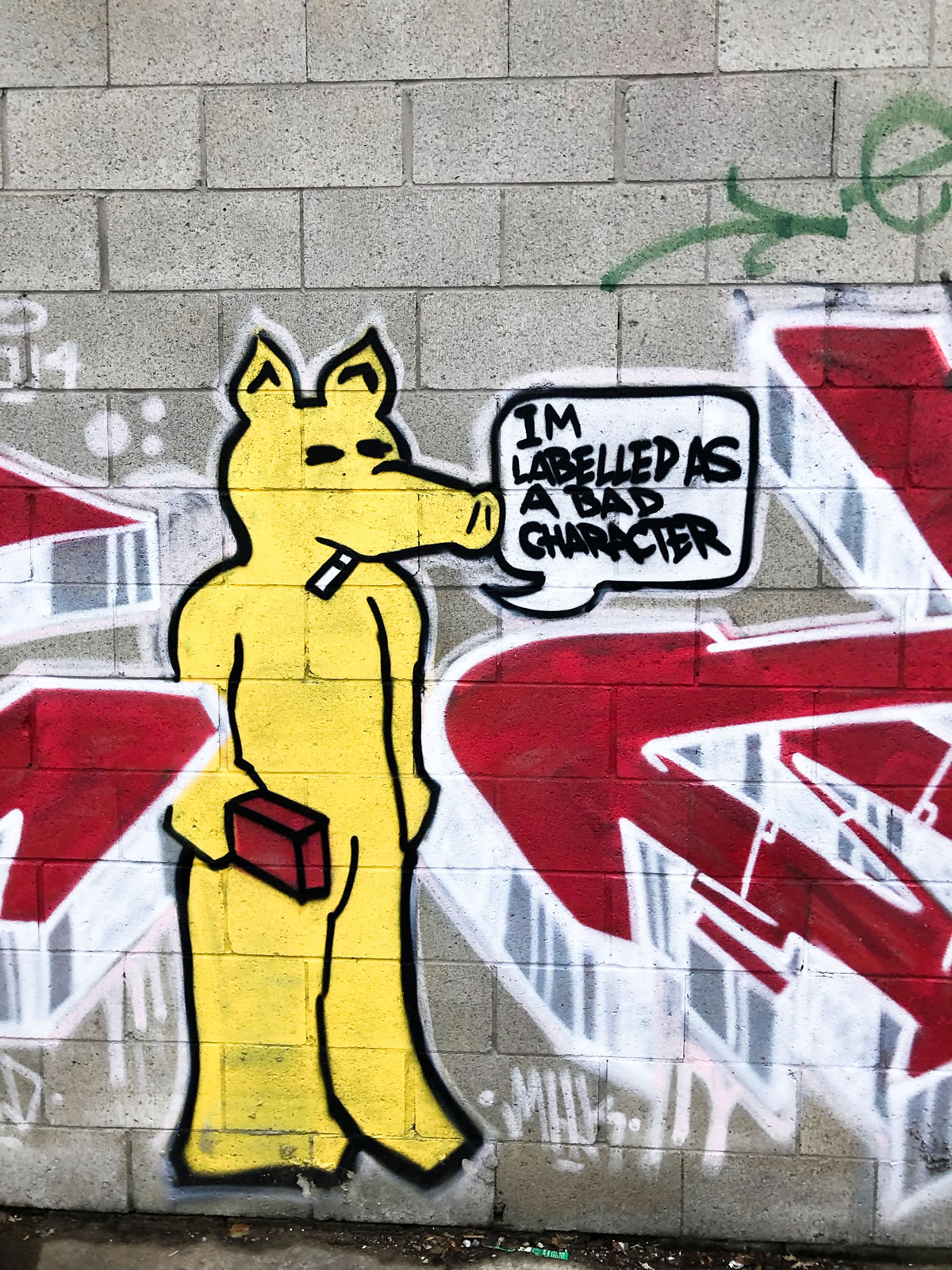 I decided to go down an alley that I have walked by many times. Inside about halfway down I found this !.
Toronto Street Art Graffiti Found Here: