Emily May Rose Aerosol Mural with her collaboration art partner. Toronto street art graffiti project in Annex with garage doors being painted
Toronto Street Art Collaboration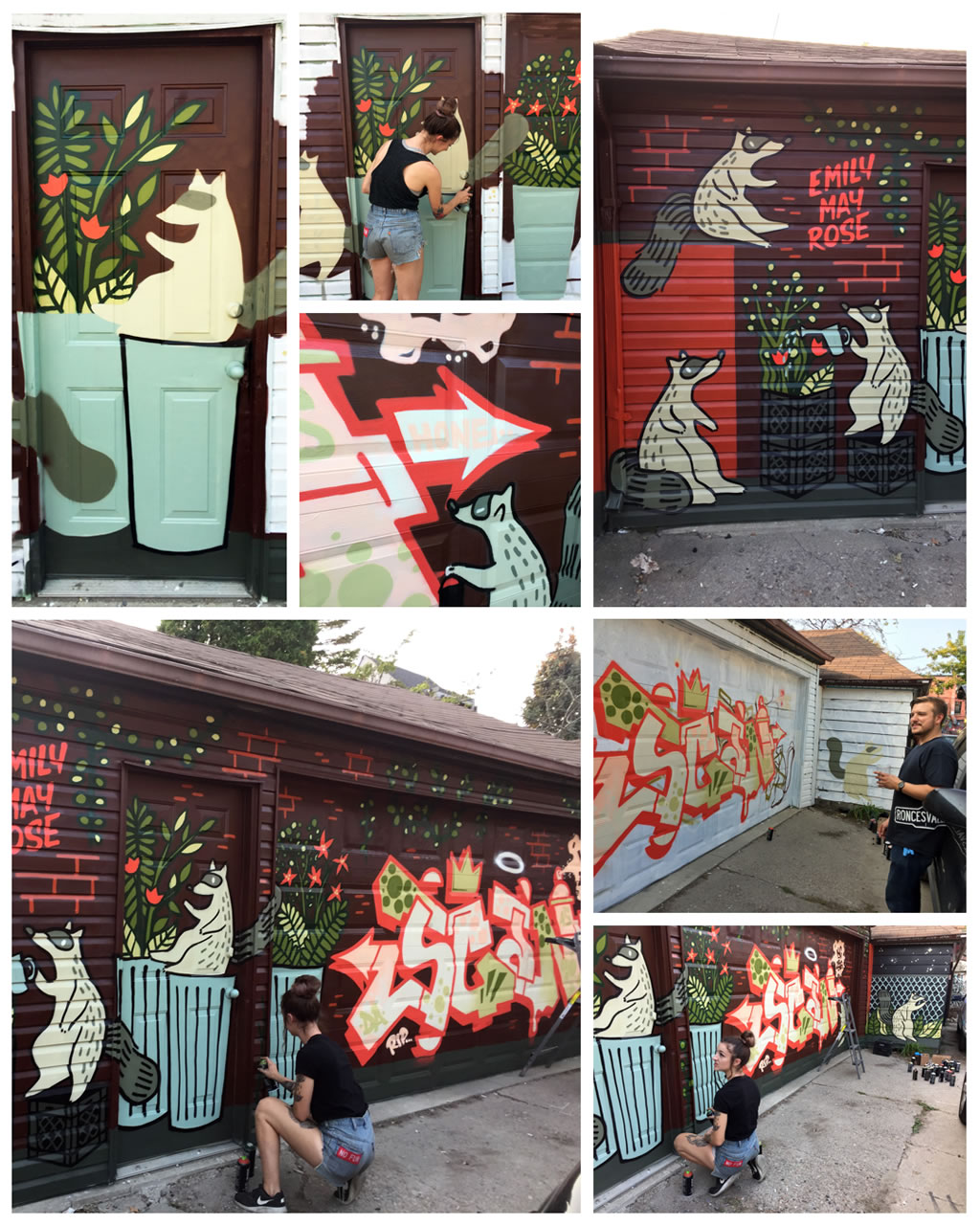 This weekend I got to talk to Emily Mae Rose @emilymayrose twice actually ! Once on Saturday and again on Sunday. Plus, I got to meet her boyfriend 💕 Very nice couple !
She does a lot of work with racoons featured in her artwork. I've noticed a few of her murals around town. I actually saw her last year when she was working on another mural beside a train track. I didn't say hello last year as she was on some scaffolding and looked pretty busy.
This weekend she was working on a laneway project that was organized by @missladyoops.
I've only been to 2 of these now… but they are a great idea. The artists paint in an alleyway over a few days. Its sort of like a party without a dj. Its very informal and people go by and take pictures and basically hang out.. like a block party.
All the artists were very polite and answered all my dumb questions. I've noticed that the artists are able to work and talk at them same time. When I went by there were lots and lots of people doing the same thing as me. Taking pictures and asking questions. Not sure that I would be as patient as they were – but they all made the time. So thanks so much to everyone !
This is a collaboration of their two styles on a garage door. His in on the right hand side and its a dedication to Alex Scaner @mrcan_do who passed away weekend before last. So sad when someone is gone too soon.
Clockwise from Top Left:
a) Saturday start of racoons on trashcans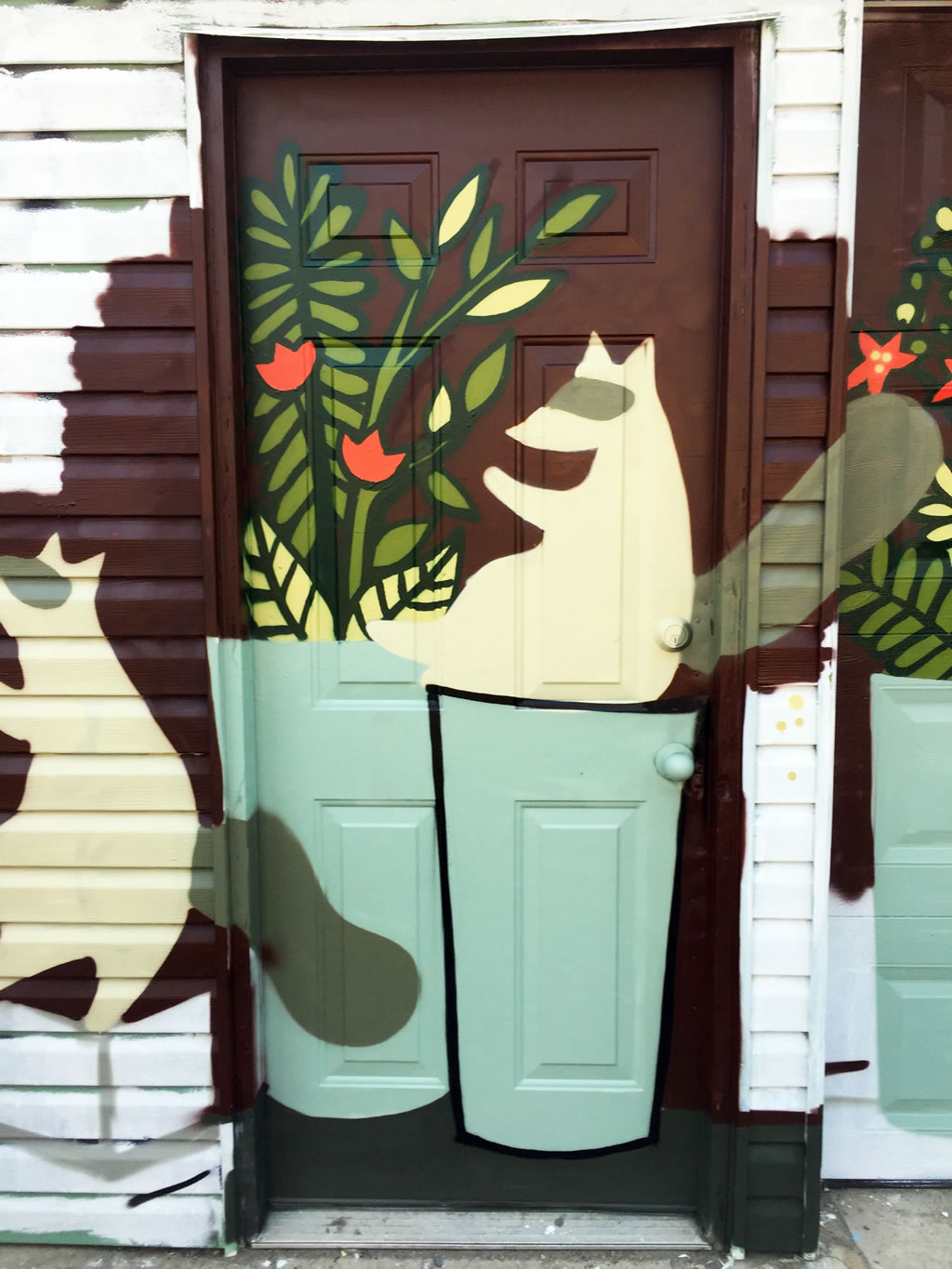 b) Emily working on details.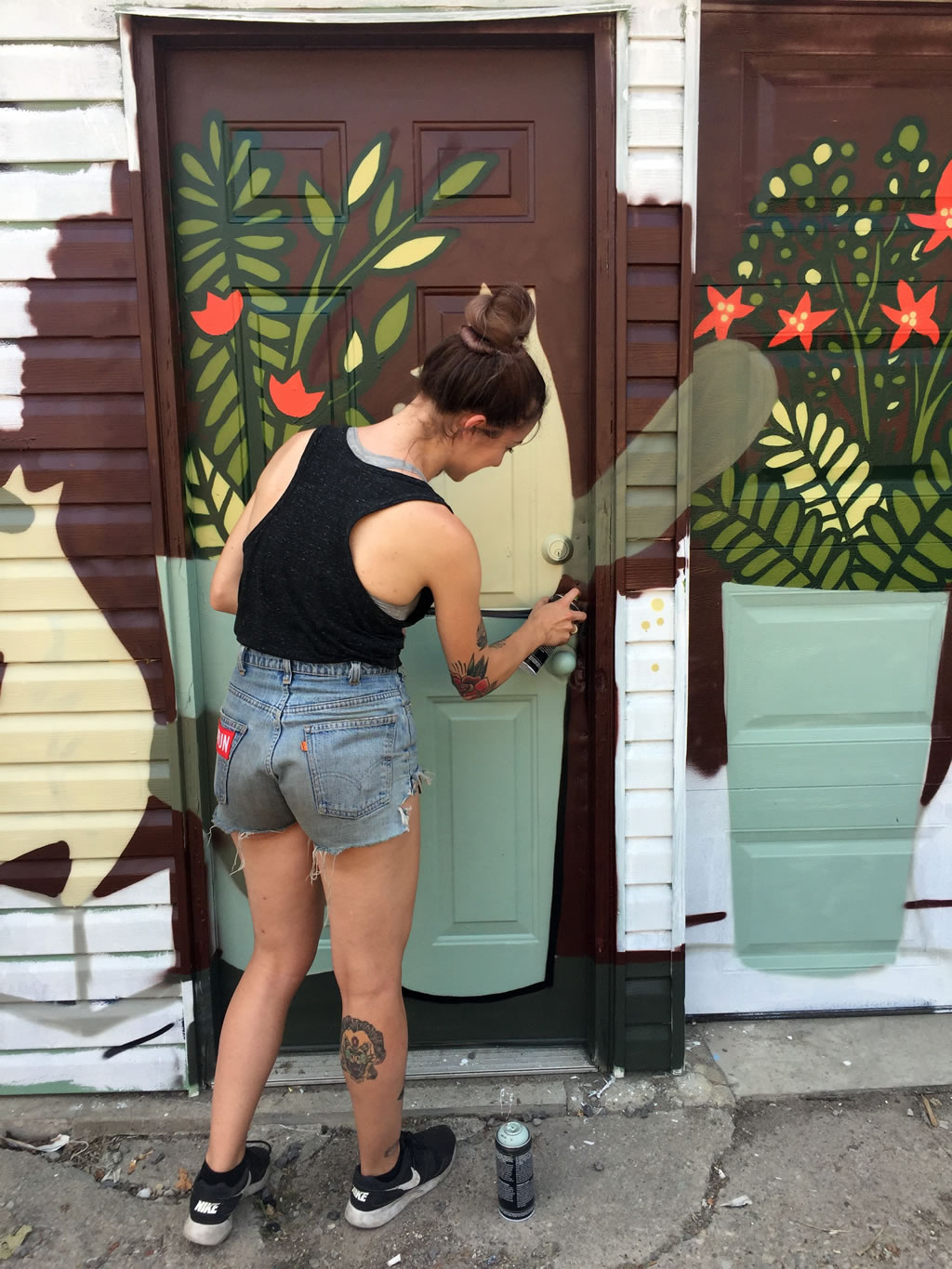 c) close up of racoons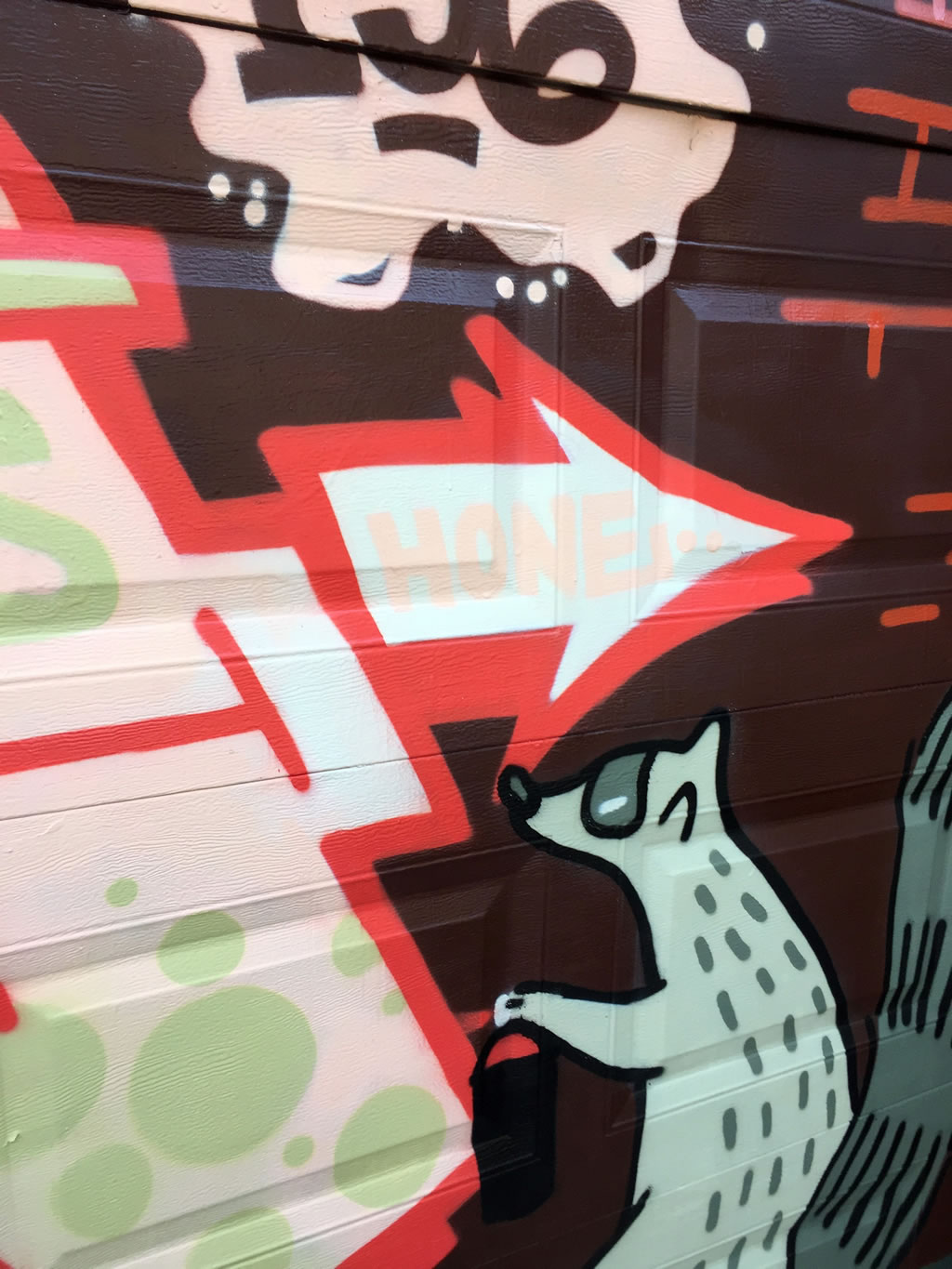 d) raccoon watering plants from Sunday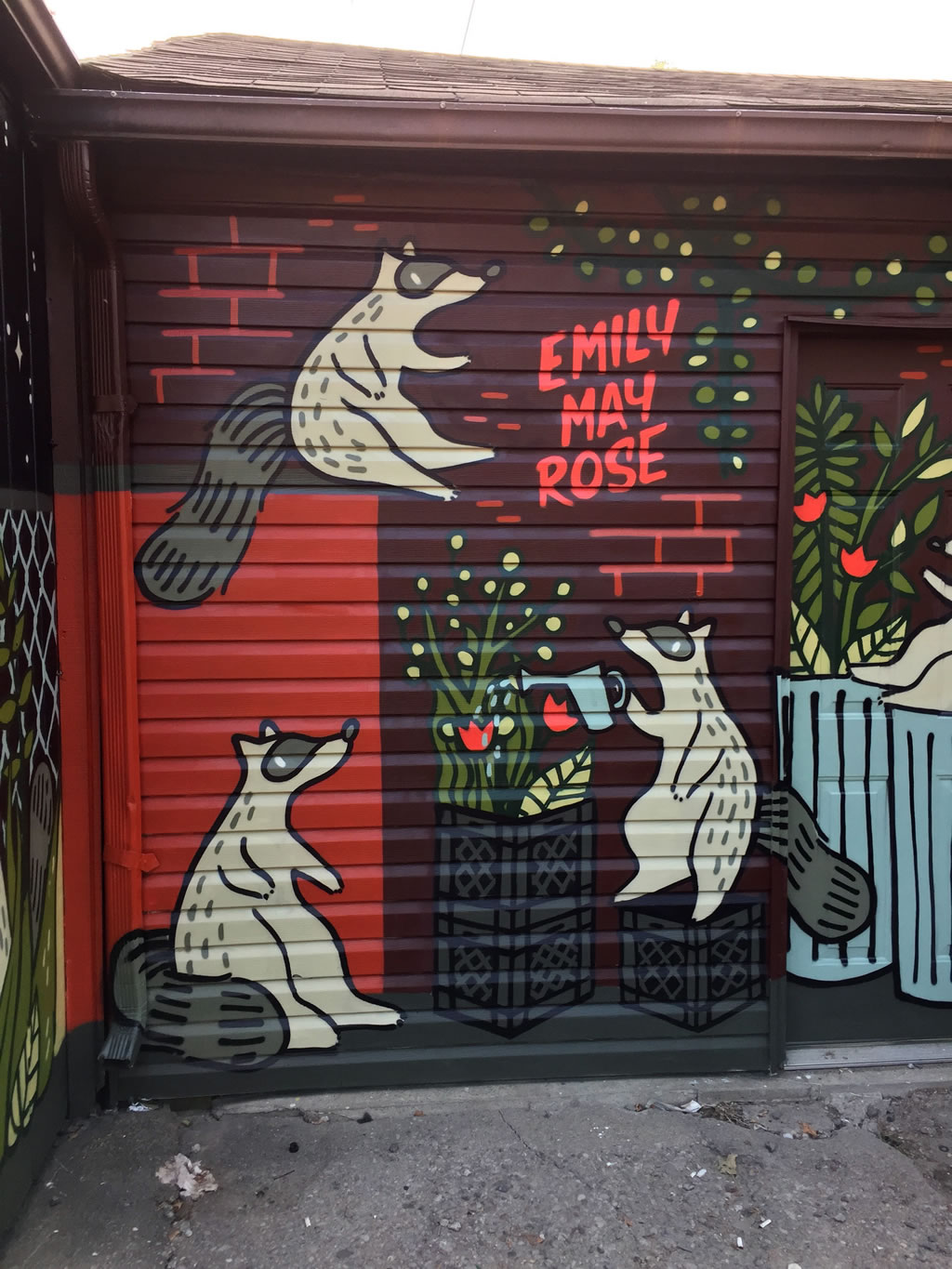 e) from Saturday taking a short break.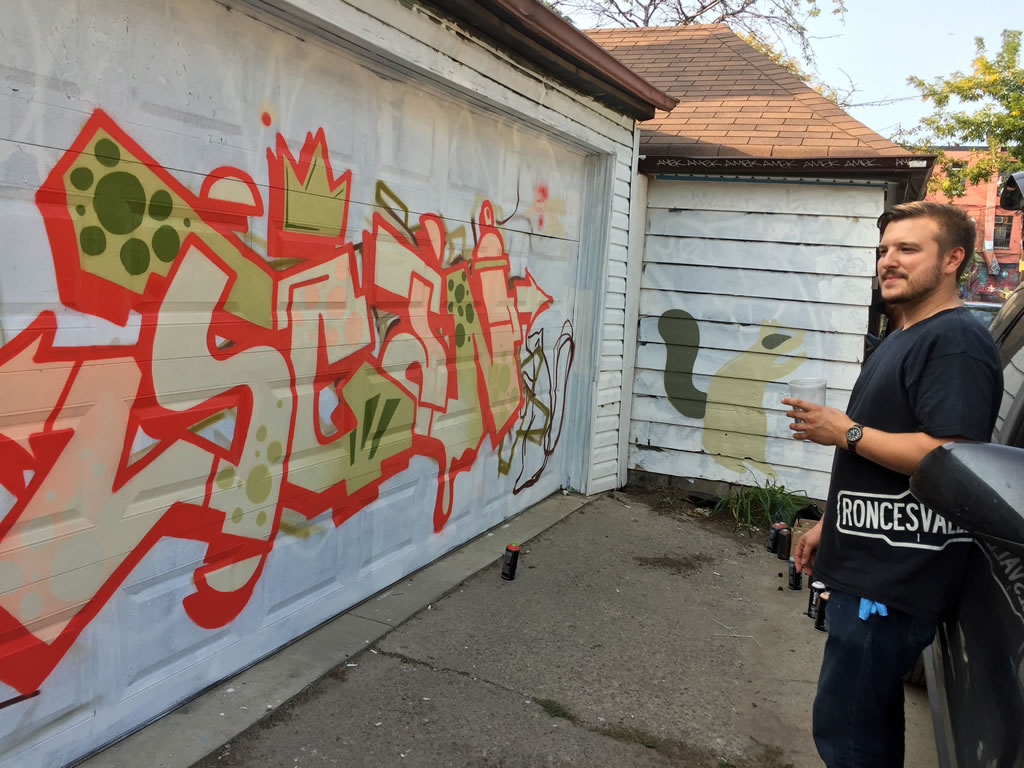 f) she was still working on this late Sunday afternoon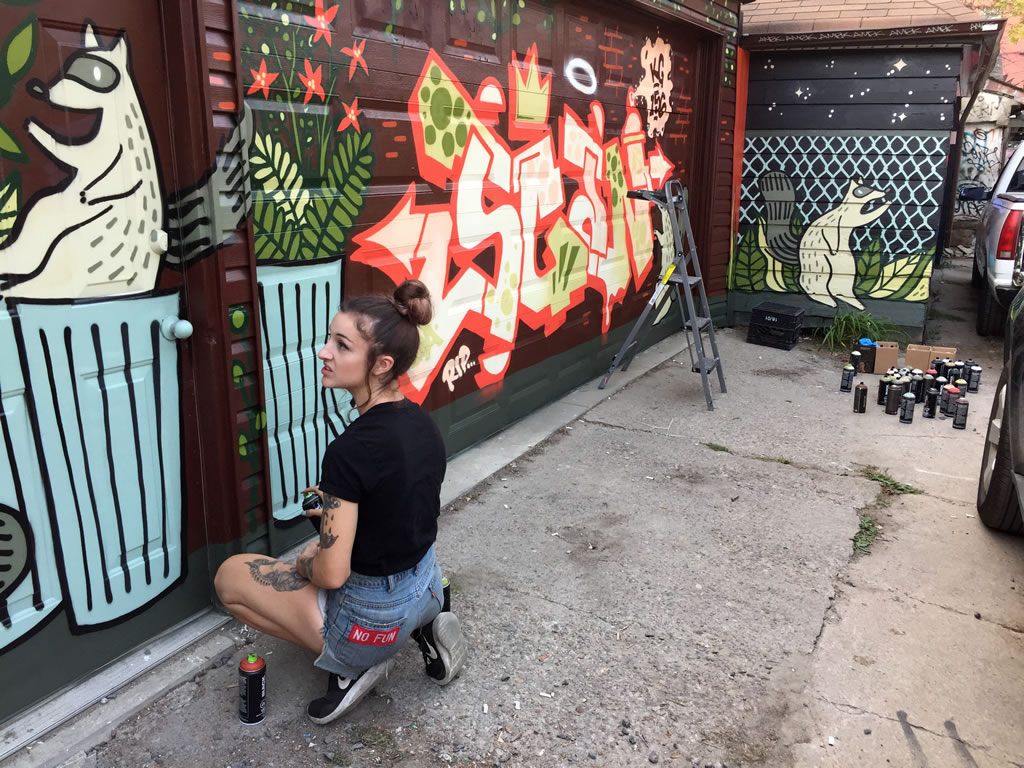 g) another from Sunday as she was working away.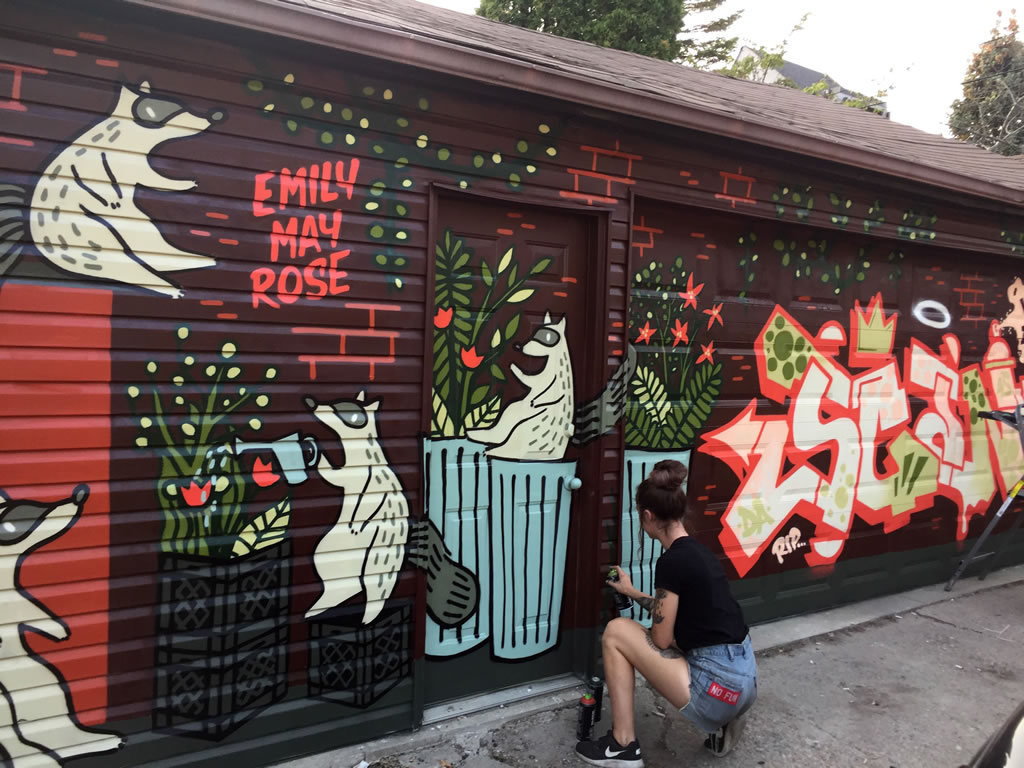 h) his tribute to Alex Scaner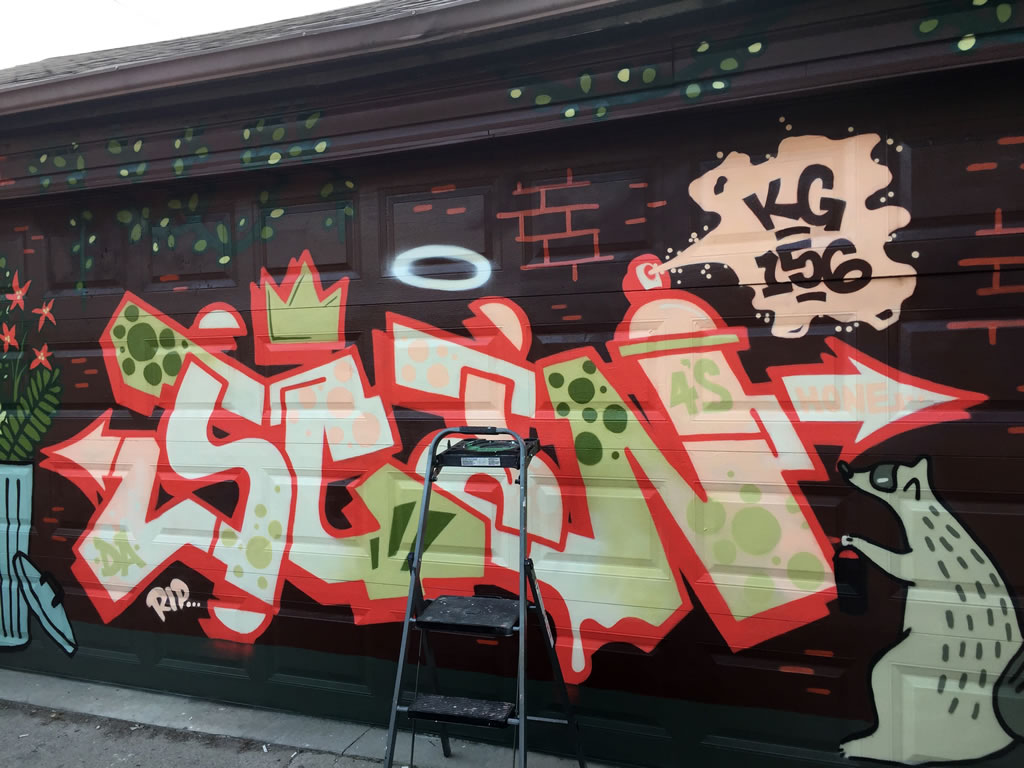 From her official website: Emily May Rose is a Toronto-based artist and illustrator. She explores urban themes and her own personal experiences living the city, generally placing animals like raccoons into the scenarios in a humorous way to make light of their situation.
Toronto Street Art Found at this Location