Street Art Finds February 2020
Did some street art exploring on a very cold February day. Mural season won't begin until the weather gets better but there was new project in Graffiti Alley that I checked.
Will Craddok World Pride 2014 Mural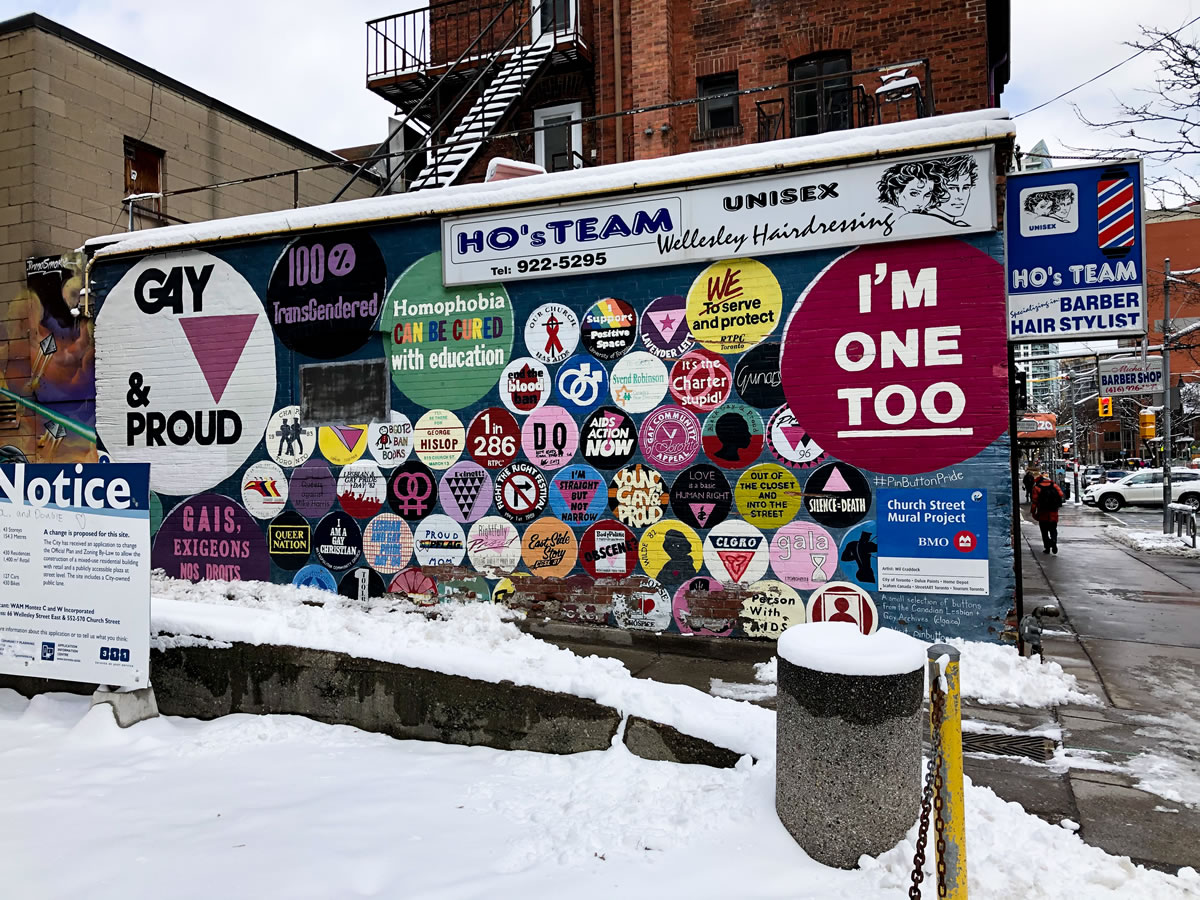 First up is this mural by Will Craddok that was done for World Pride back in 2014.

The website for the project is up and running and Will describes his mural:
The mural I will be creating was inspired by a recent project I developed: The Pin Button Project. This is an online exhibition and oral history project featuring pin buttons from the holdings of the Canadian Lesbian and Gay Archives. The website features photographs of several pin buttons from the LGBTQ+ community, representing a range of decades, causes, organizations, identities, events, and beliefs.

Church Street Murals
During Pride Week there's tons of people taking snaps in front no doubt for their Instagram.
Indigenous Artwork Mural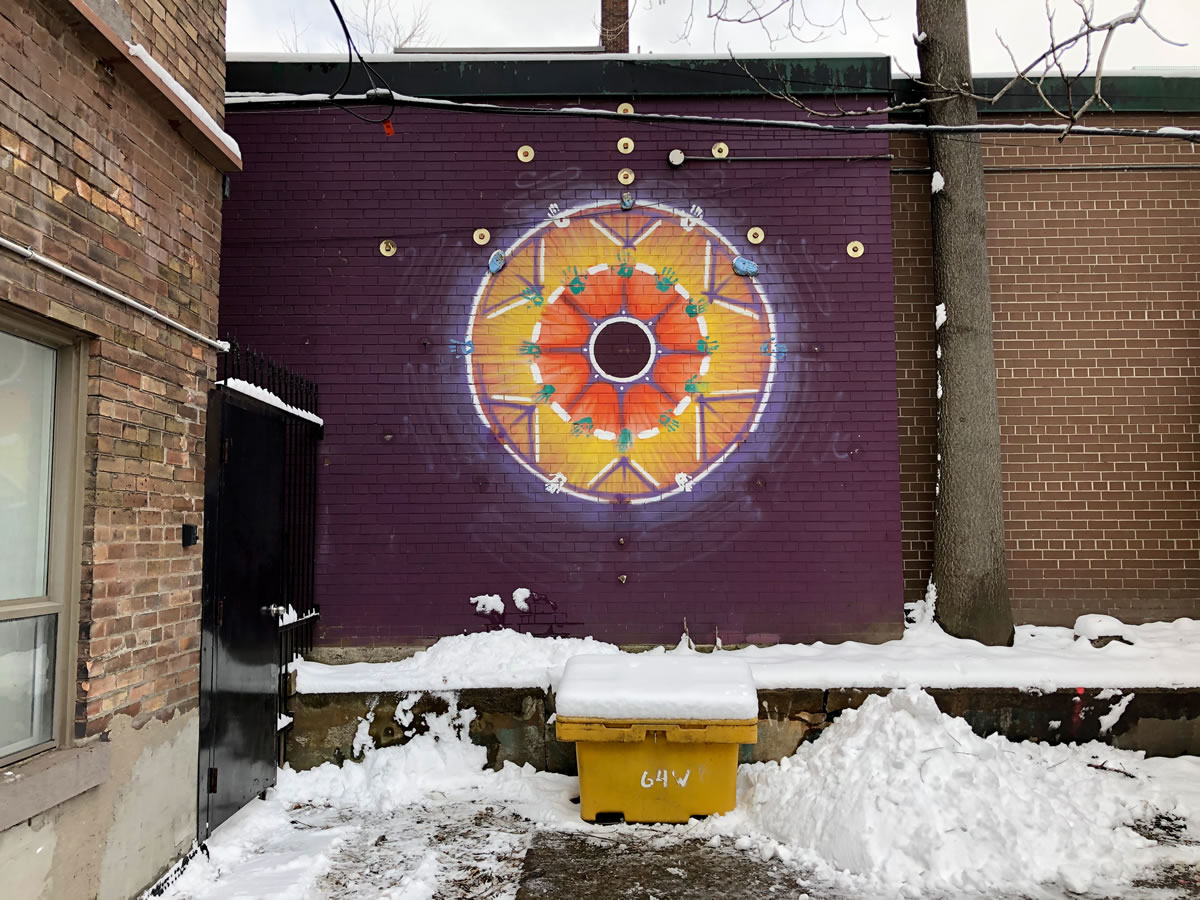 In the alley by the previous mural is this piece which is clearly Indigenous. Who did it I do not know.. but it's been there for several years now.
Hidden Mural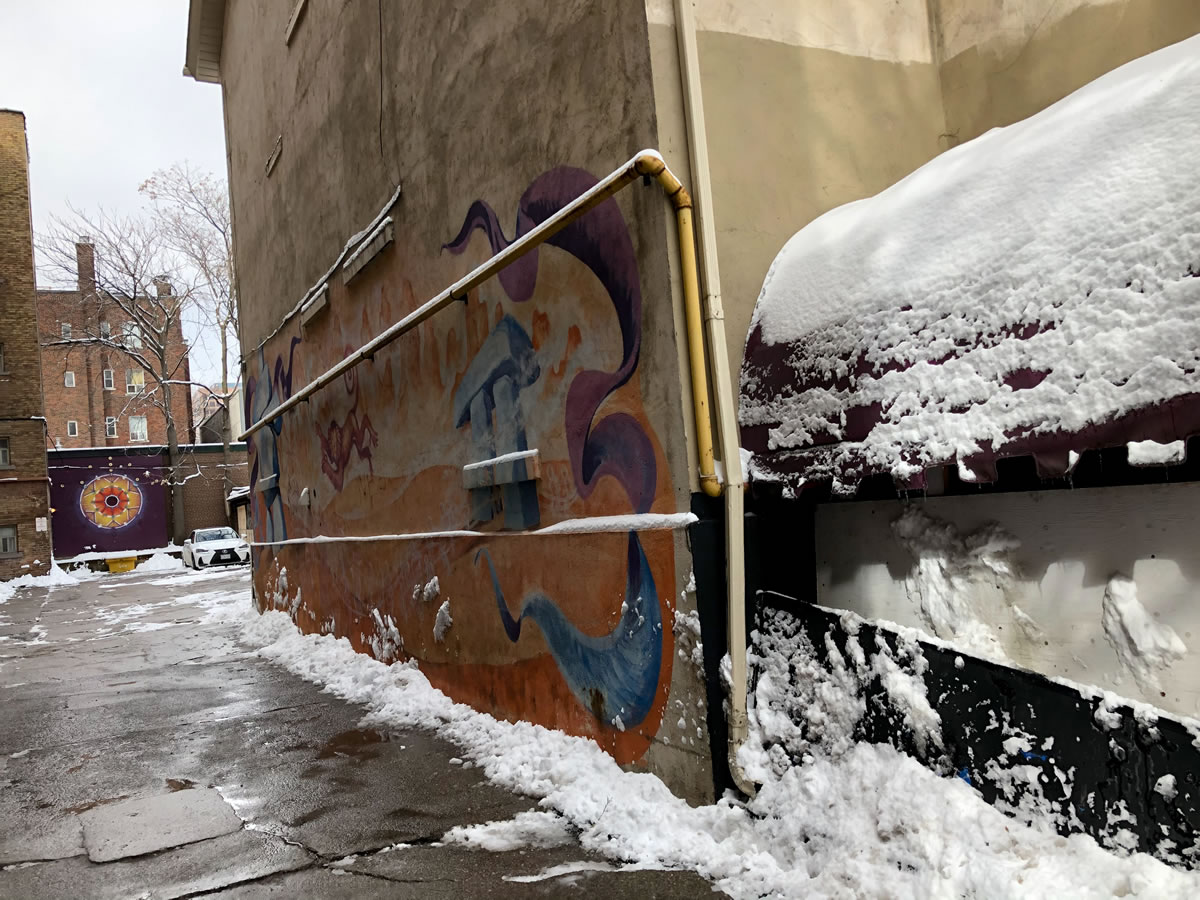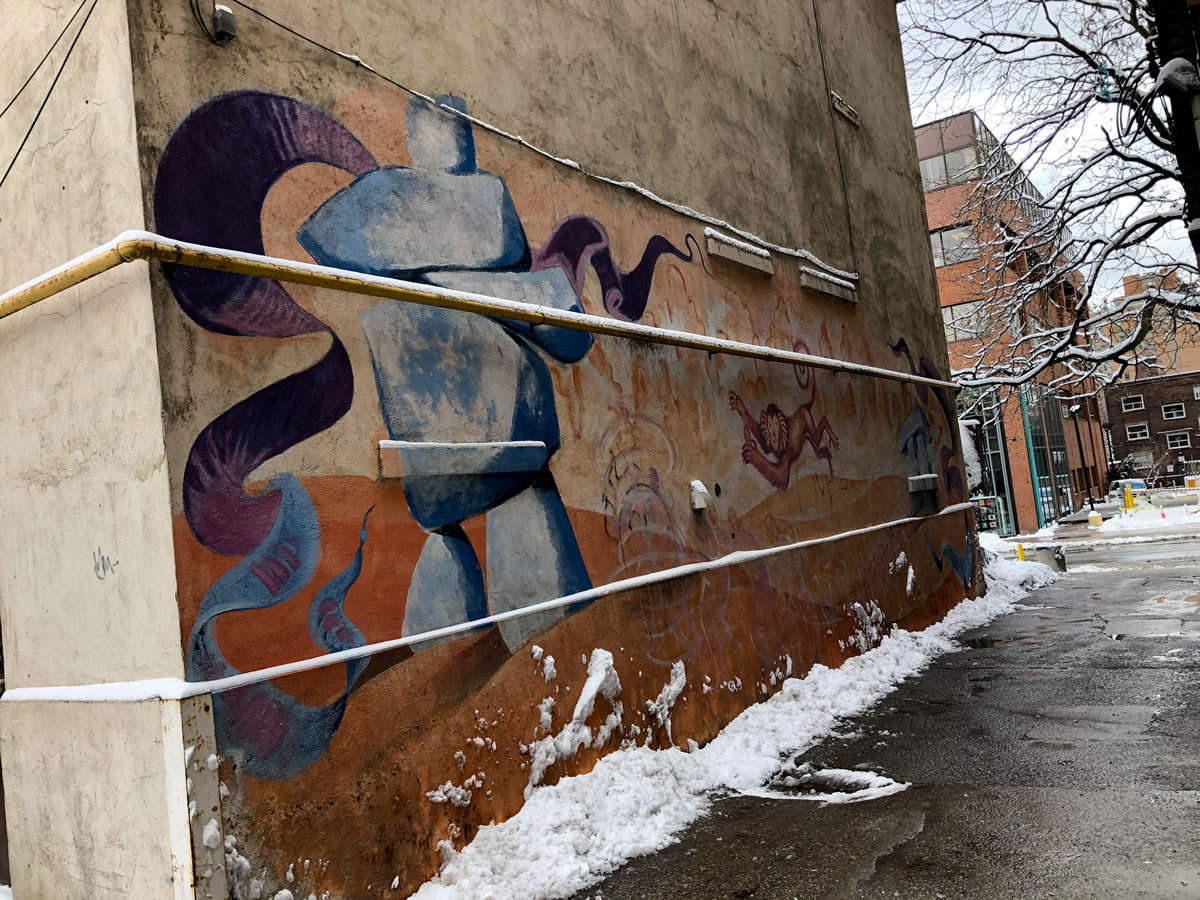 There's another mural in that same alley that is very hard to see and very hard to photograph.
Toronto Street Art Graffiti Found Here:
Elicser Elliott World Pride 2014 Mural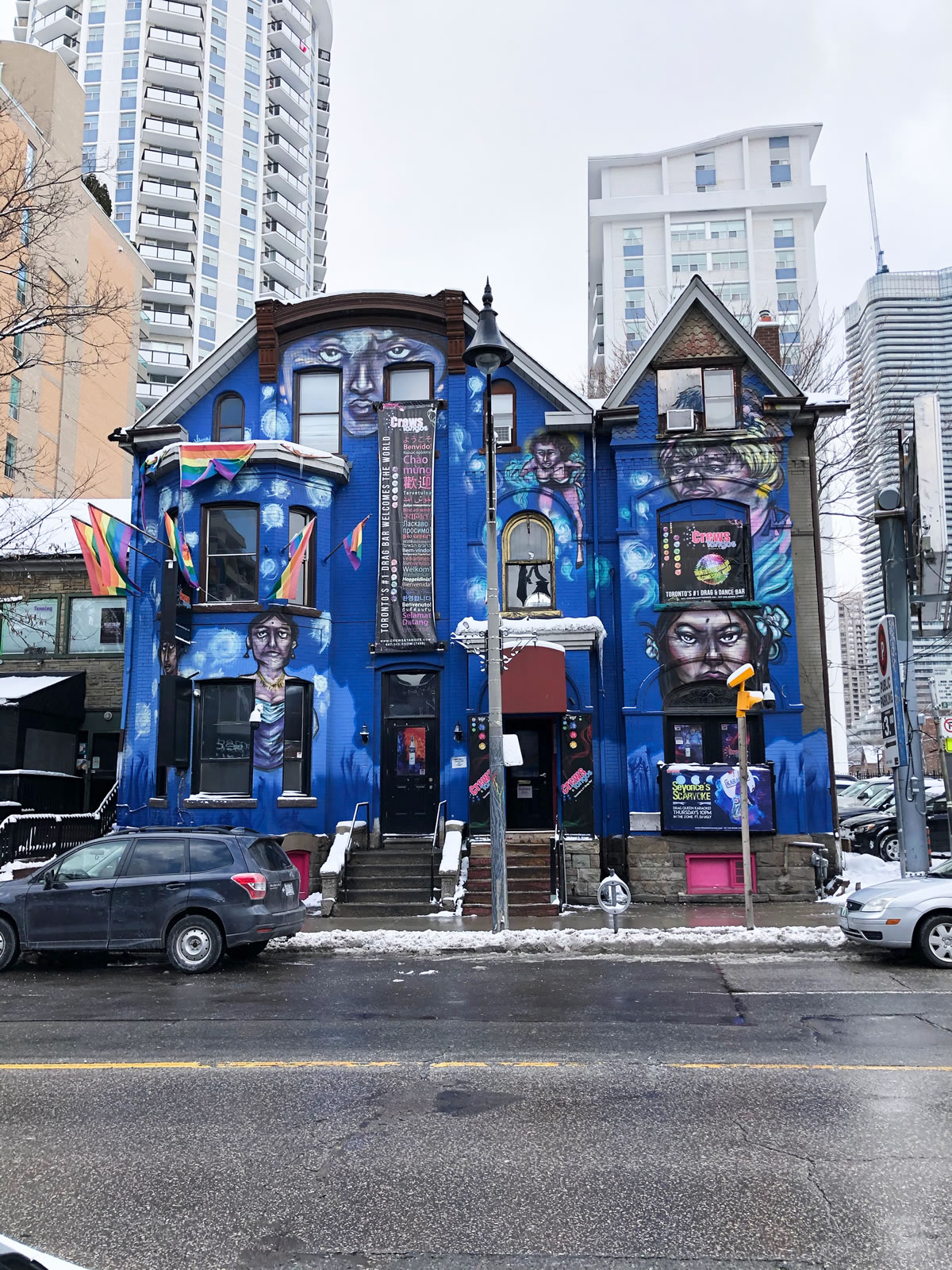 Another mural created for World Pride 2014 was this by Eliscer who was called 'Elixir'.
The monolithic scaffolding at Crews & Tango have hidden what is happening behind it. Set to be reveled in three weeks is a mural that celebrates some of Church Streets notable drag performers. Artist Nadijah Robinson designed the mural and is working with well known graffiti artist Elixir to create stylized portraits of drag performers dating back to the 1960s.

Church Street Murals
Toronto Street Art Graffiti Found Here:
Lambert St-Cyr French School Mural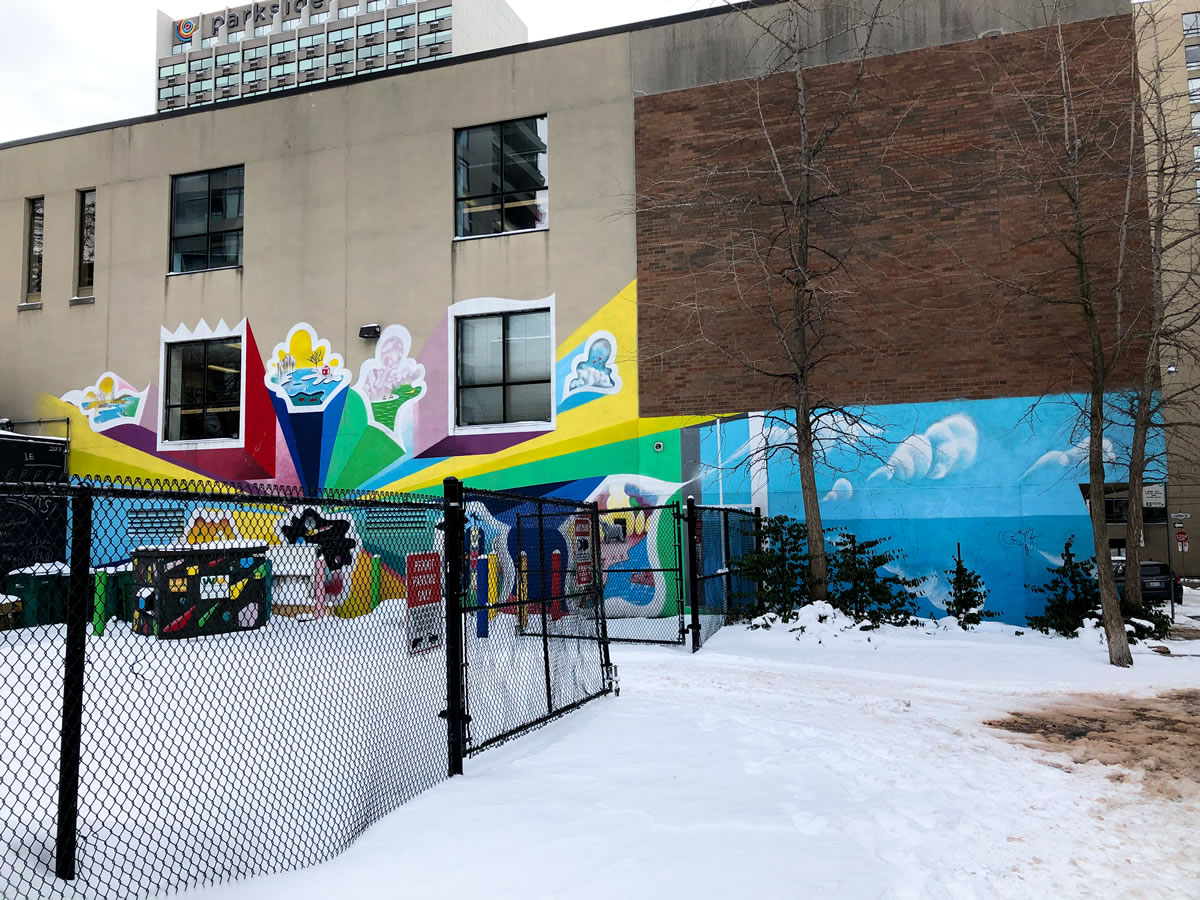 Walked by this mural several times that is behind a French school. I went on their website and translated this on Google:
The French College of Toronto unveiled its mural "Windows on the Clouds of the Imagination" on Friday, a work by school students and Montreal artist Lambert St-Cyr.

This magnificent mural, which was originally intended to simply improve the look of the building, has become a symbol of the students' creativity and their environmental commitment. Indeed, the mural includes a blackboard on which are noted the duties that the students have given themselves: "Save humanity, regulate global warming, protect flora and fauna as well as live in peace and innovate". The dignitaries were invited to put their initials on their board, in solidarity with the young people.

French College
Toronto Street Art Graffiti Found Here:
Number 9 Audio Group Mural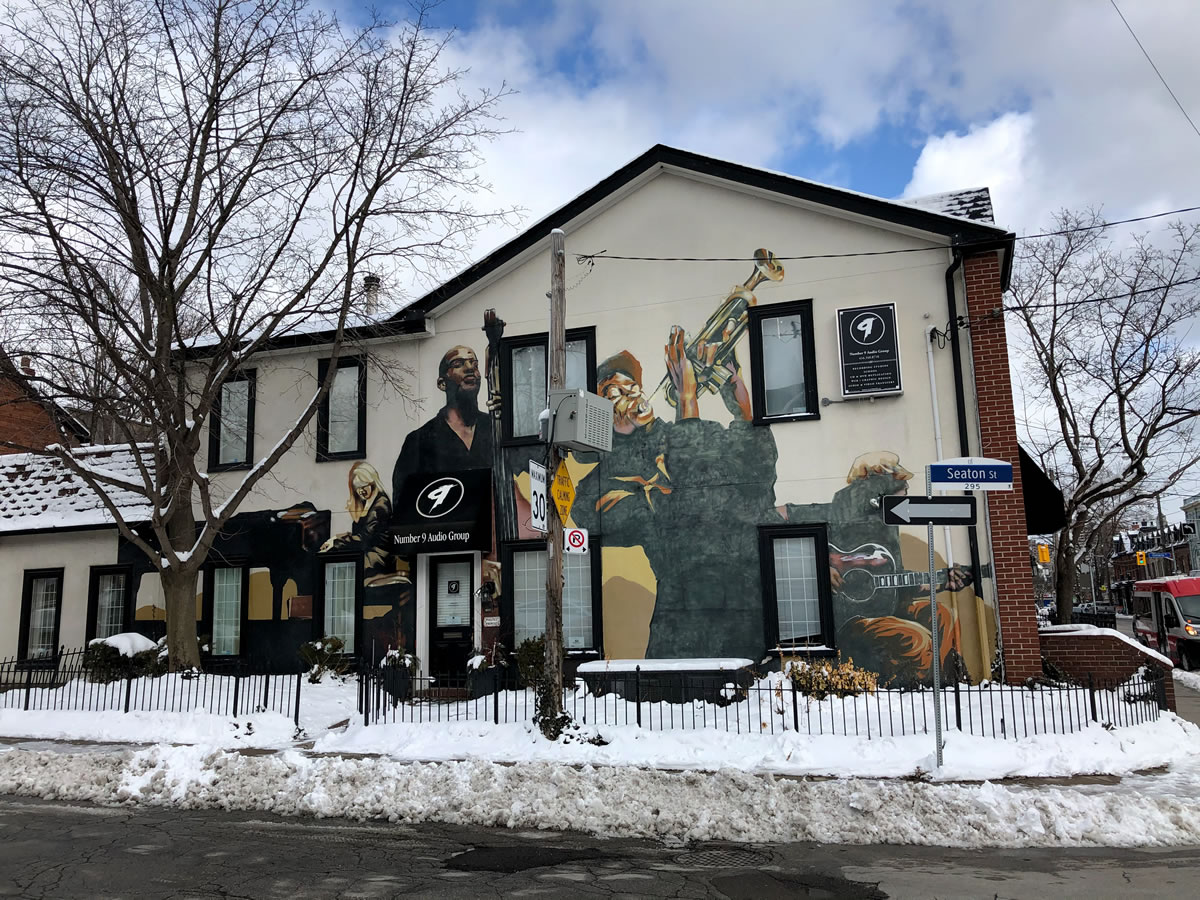 Another mural that I walk by all the time and didn't know what it was about. I found this on another street art blog.
Located in Cabbagetown, Toronto, their name "Number 9 Audio Group" is a nod to the Beatles "Revolution 9"

Graffiti Lux
Toronto Street Art Graffiti Found Here:
Flips Mural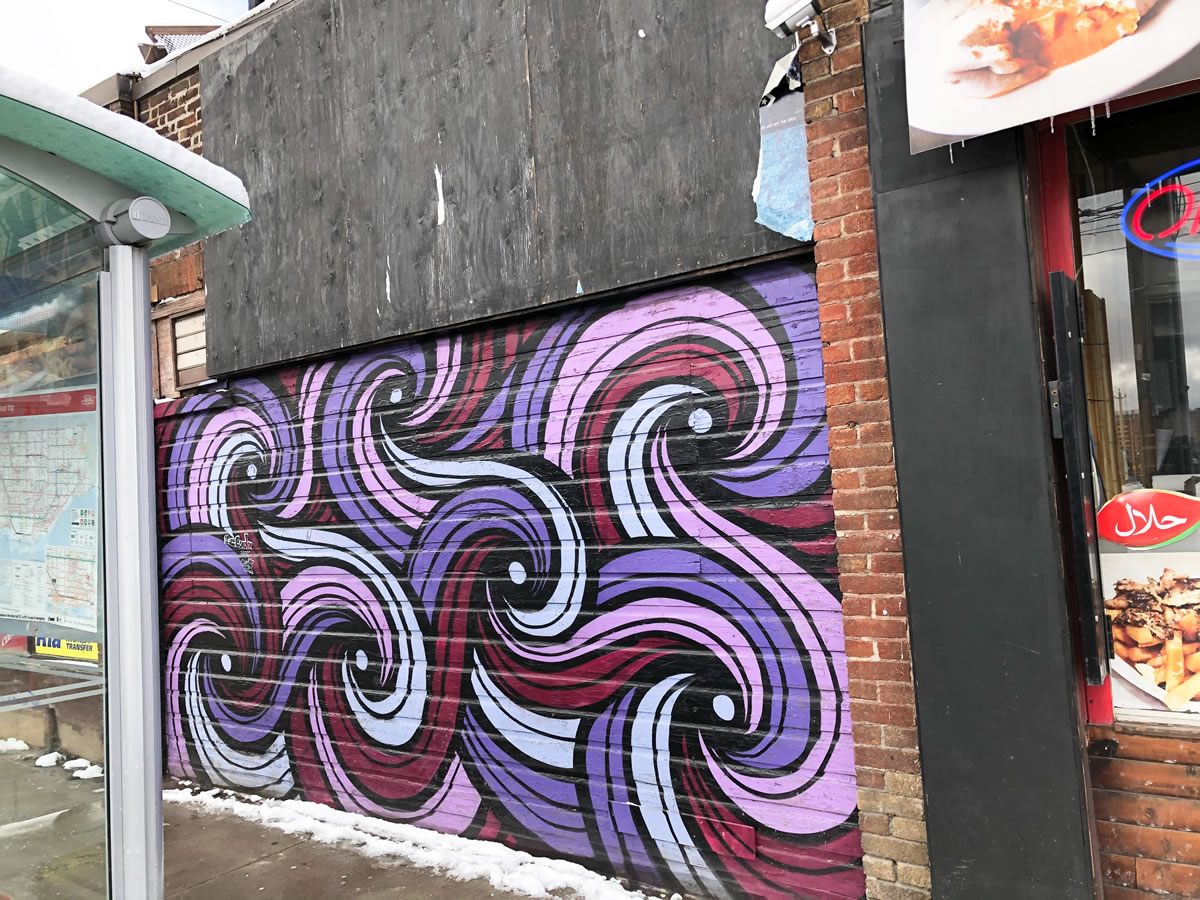 Another day and another Flips mural with his famous swirls !
Toronto Street Art Graffiti Found Here:
Uber5000 Mural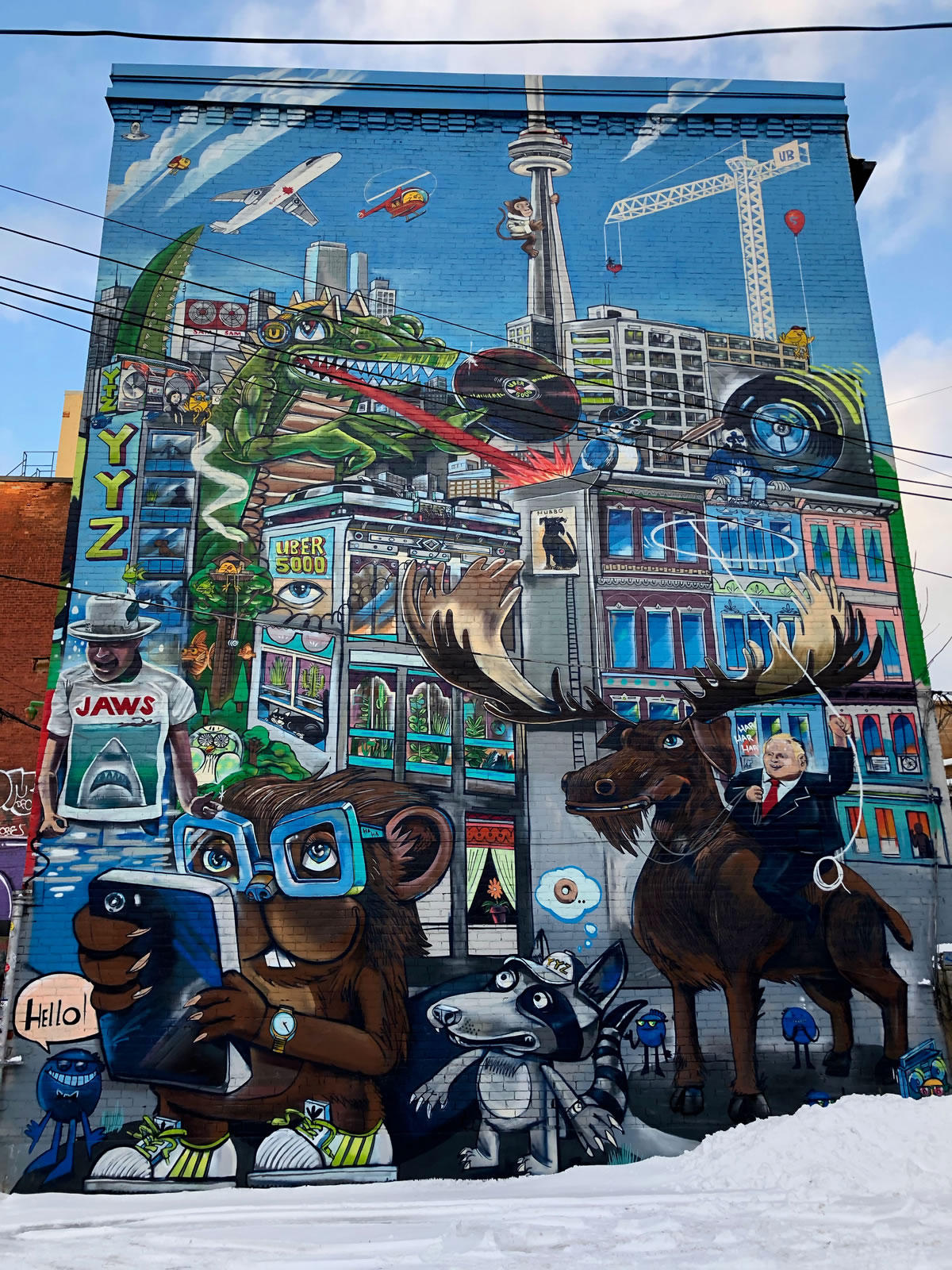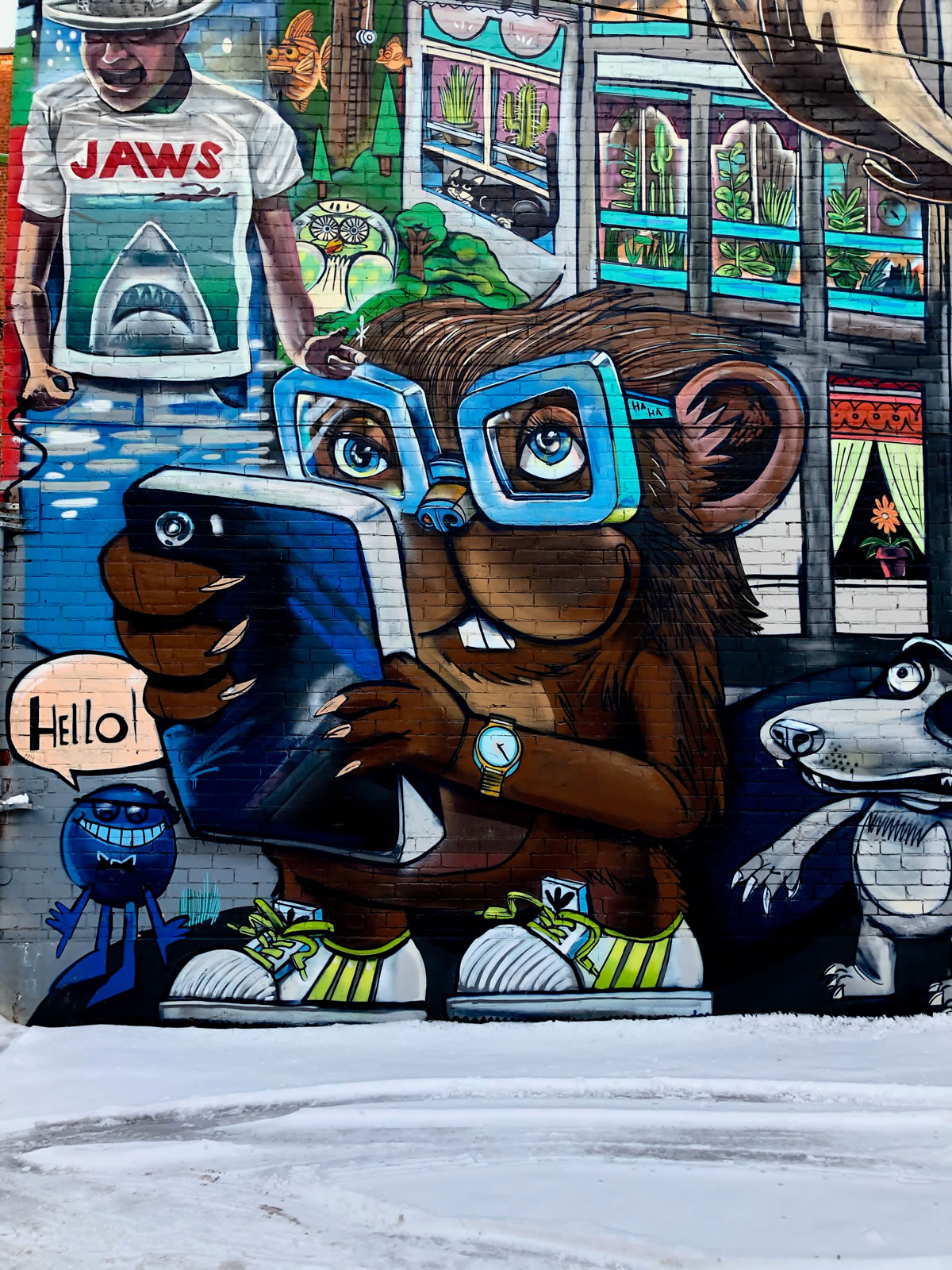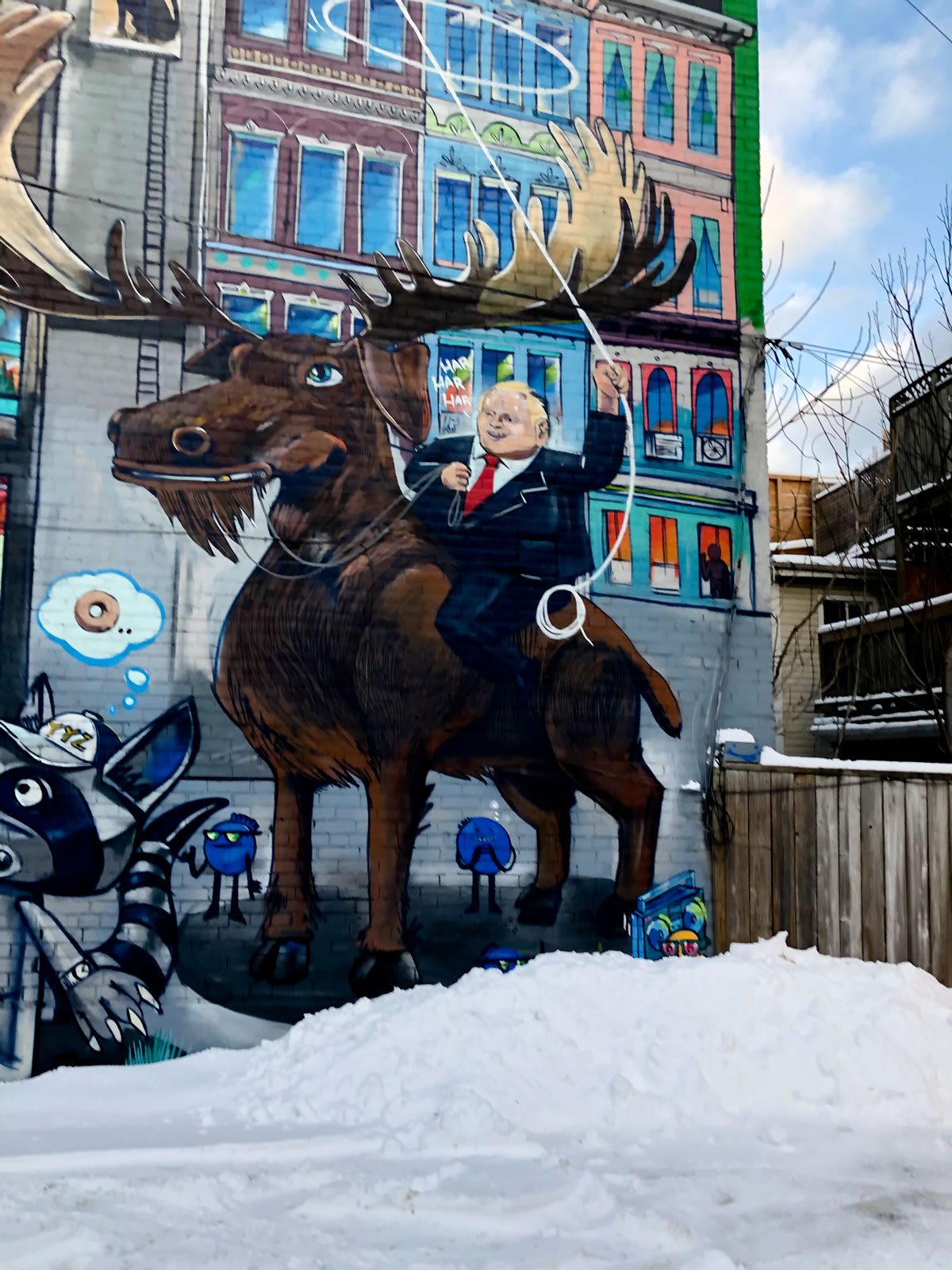 I have posted this mural by Uber5000 but today was the first time that I was able to see it close up. The area where this is normally is fenced off. Today it wasn't so I snuck inside to get some pictures.
Blogto did an entire post about this mural
Called Toronto Tribute, the massive mural by Uber5000 can be found on the side of a three-storey building between Rush Lane and Richmond Street, just east of Portland in an area known colloquially as "graffiti alley."

BlogTo
Nick Sweetman Mural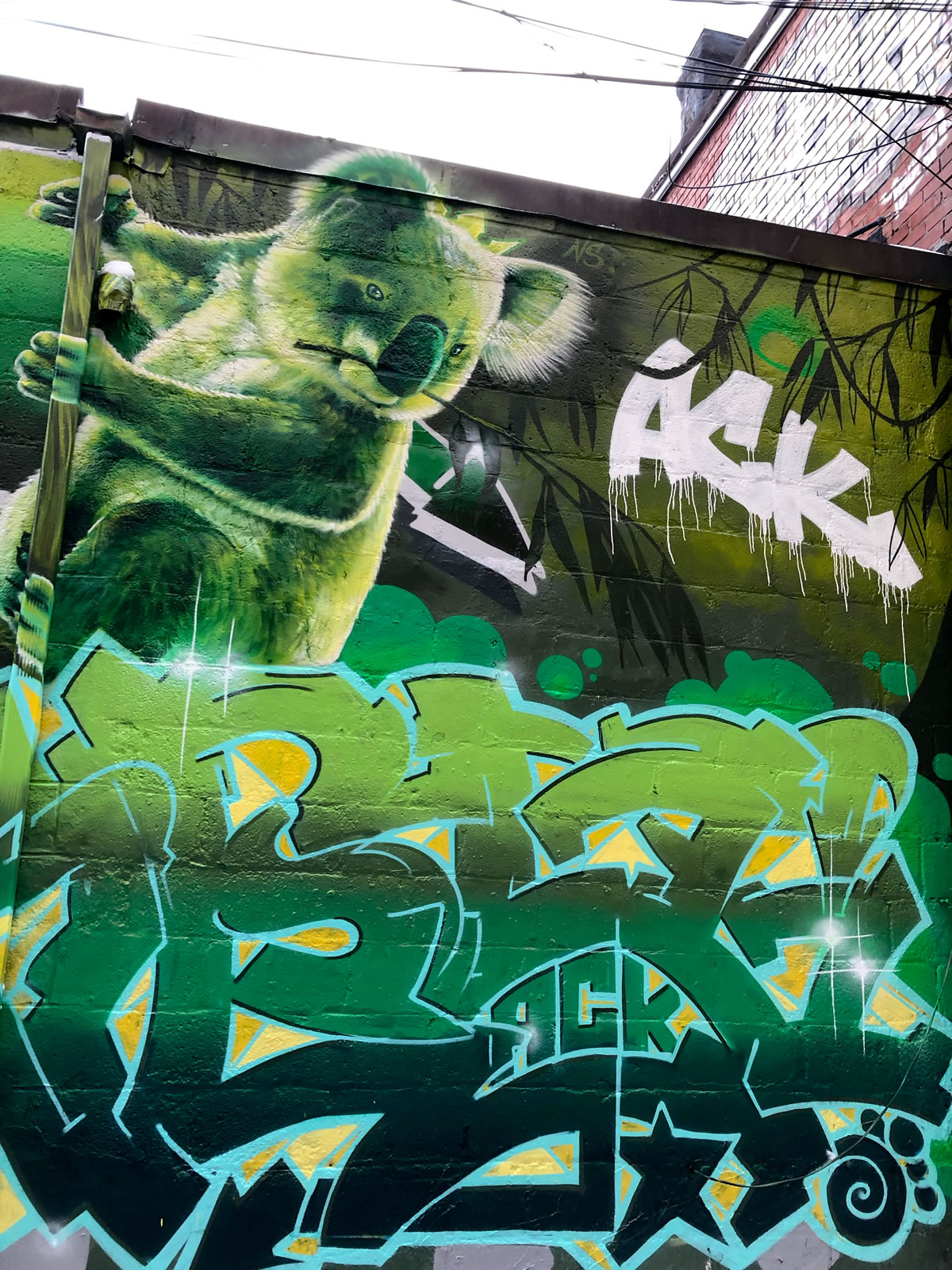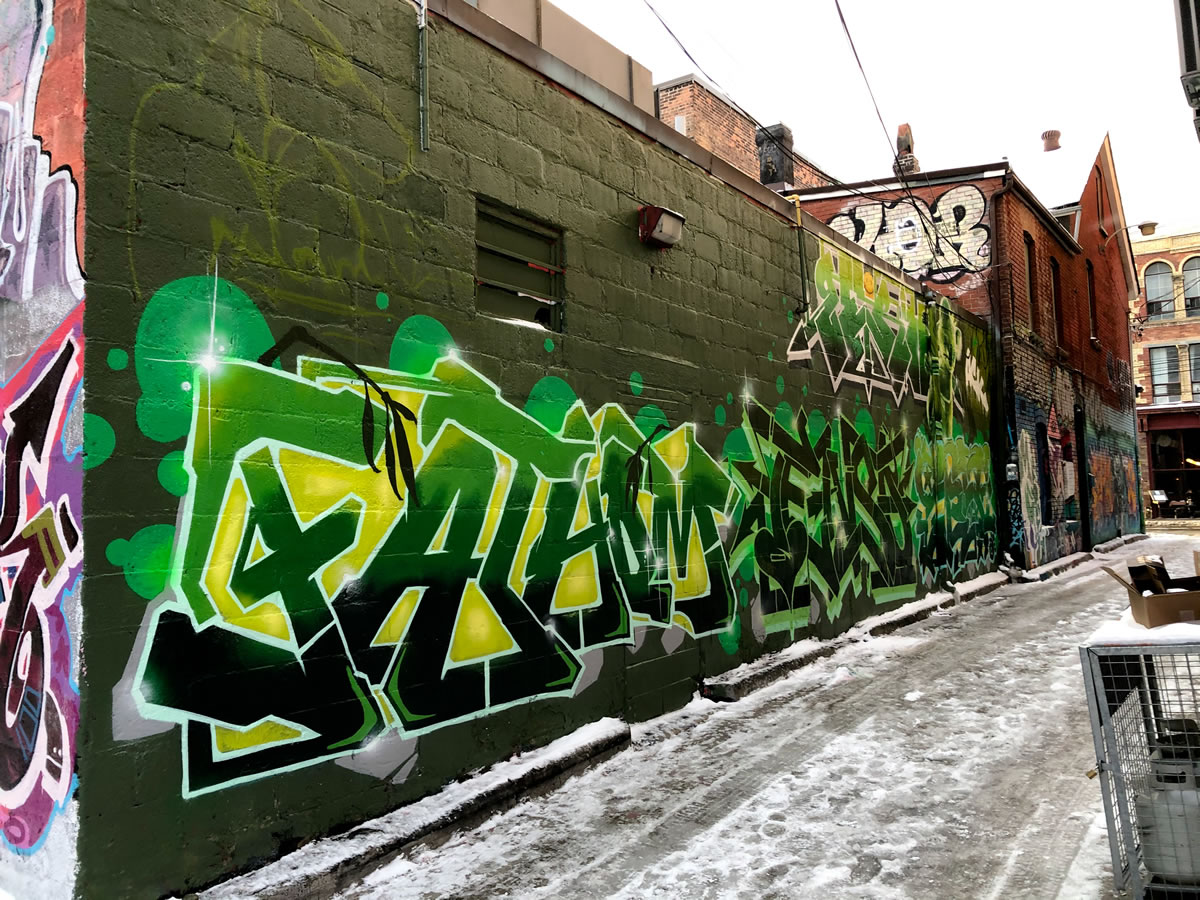 This is the newest mural in Graffiti Alley and actually probably the entire city. Nick Sweetman did a jam along with 4 other Graffiti Artists. @workingspy3000 @mr_tensoe2 @djfathom and @peru143
On his Instagram he explains what this mural is about.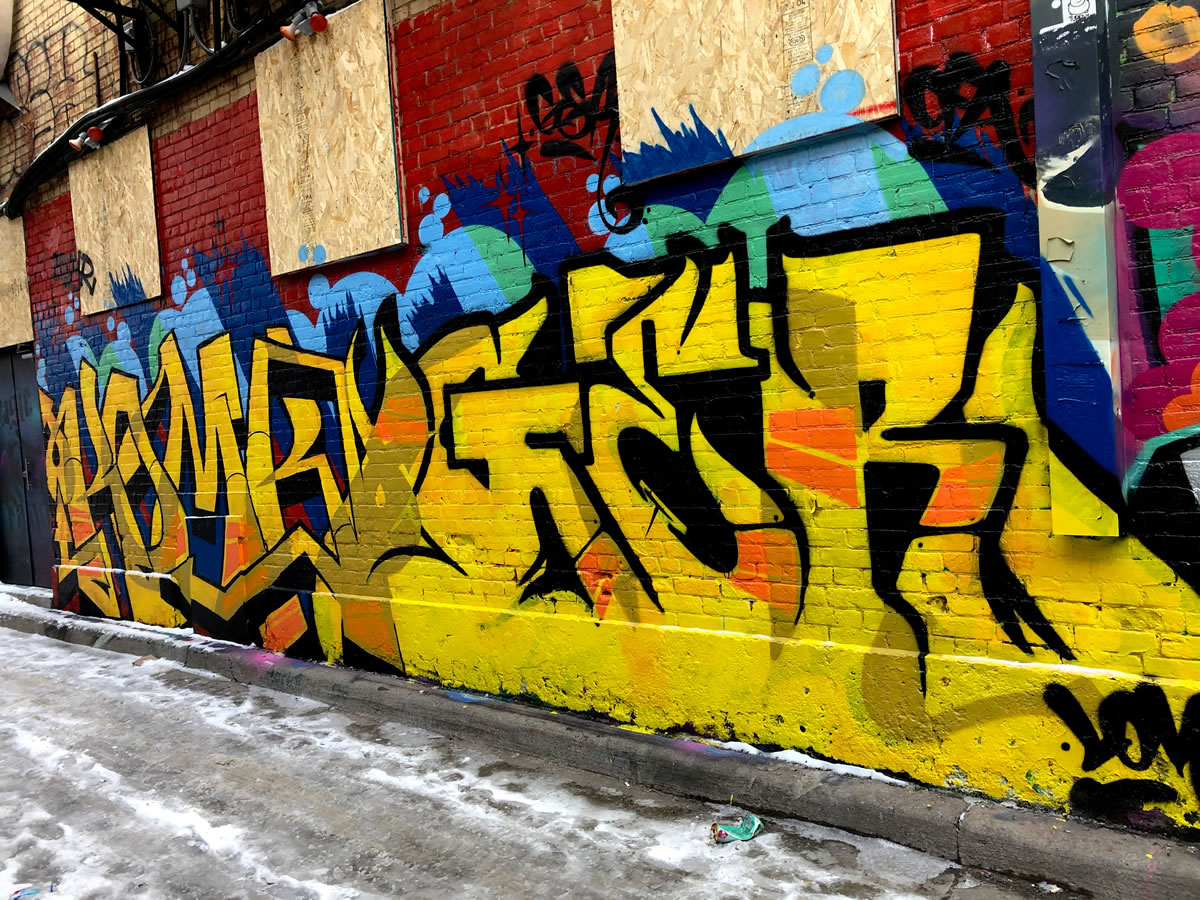 I don't think this is by the same crew but it's on the other side of the alley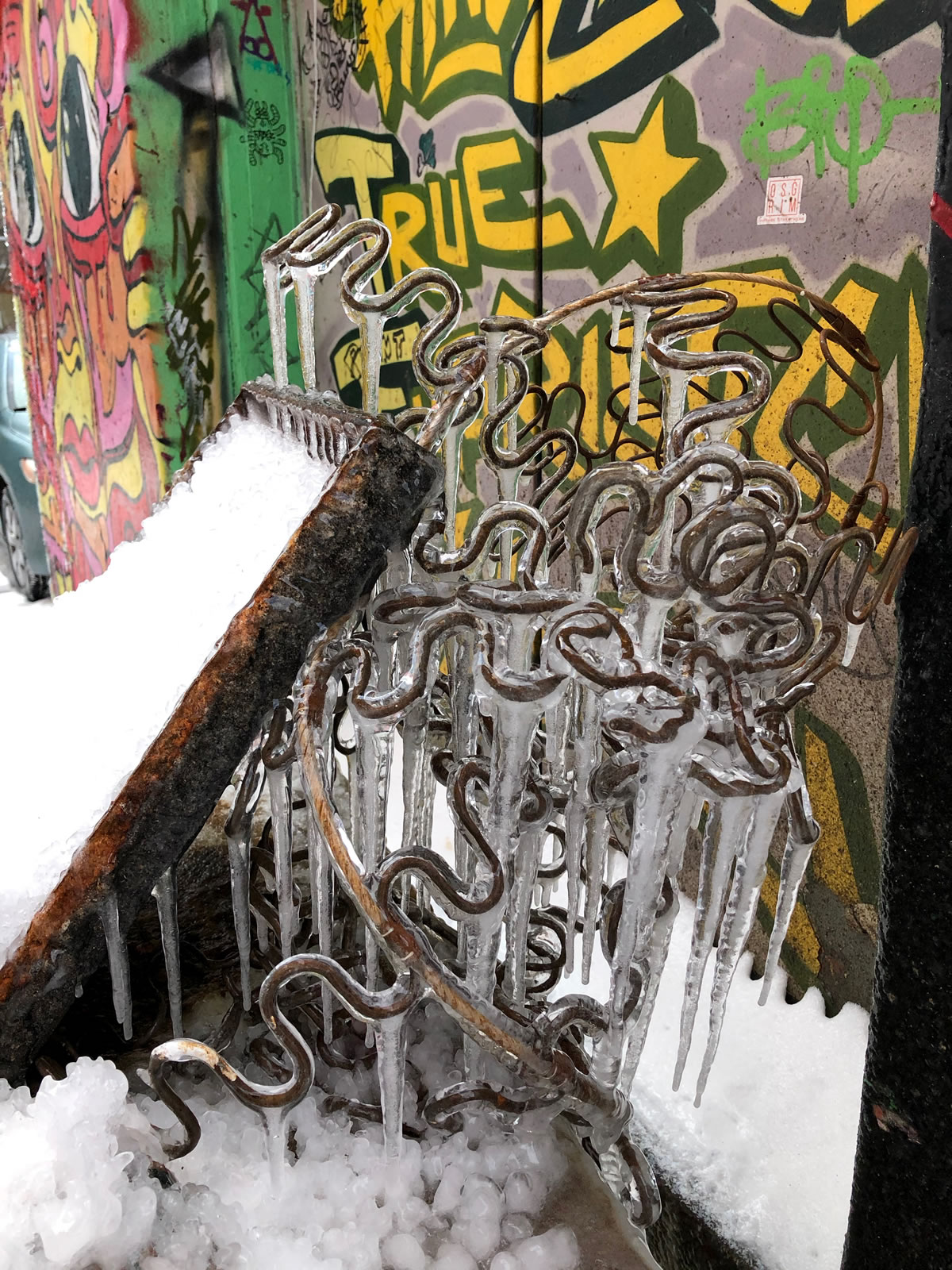 You can see how cold it was today in Graffiti Alley.. That is ICE !
Toronto Street Art Graffiti Found Here:
Urban Ninja Squadron Wheat Paste Up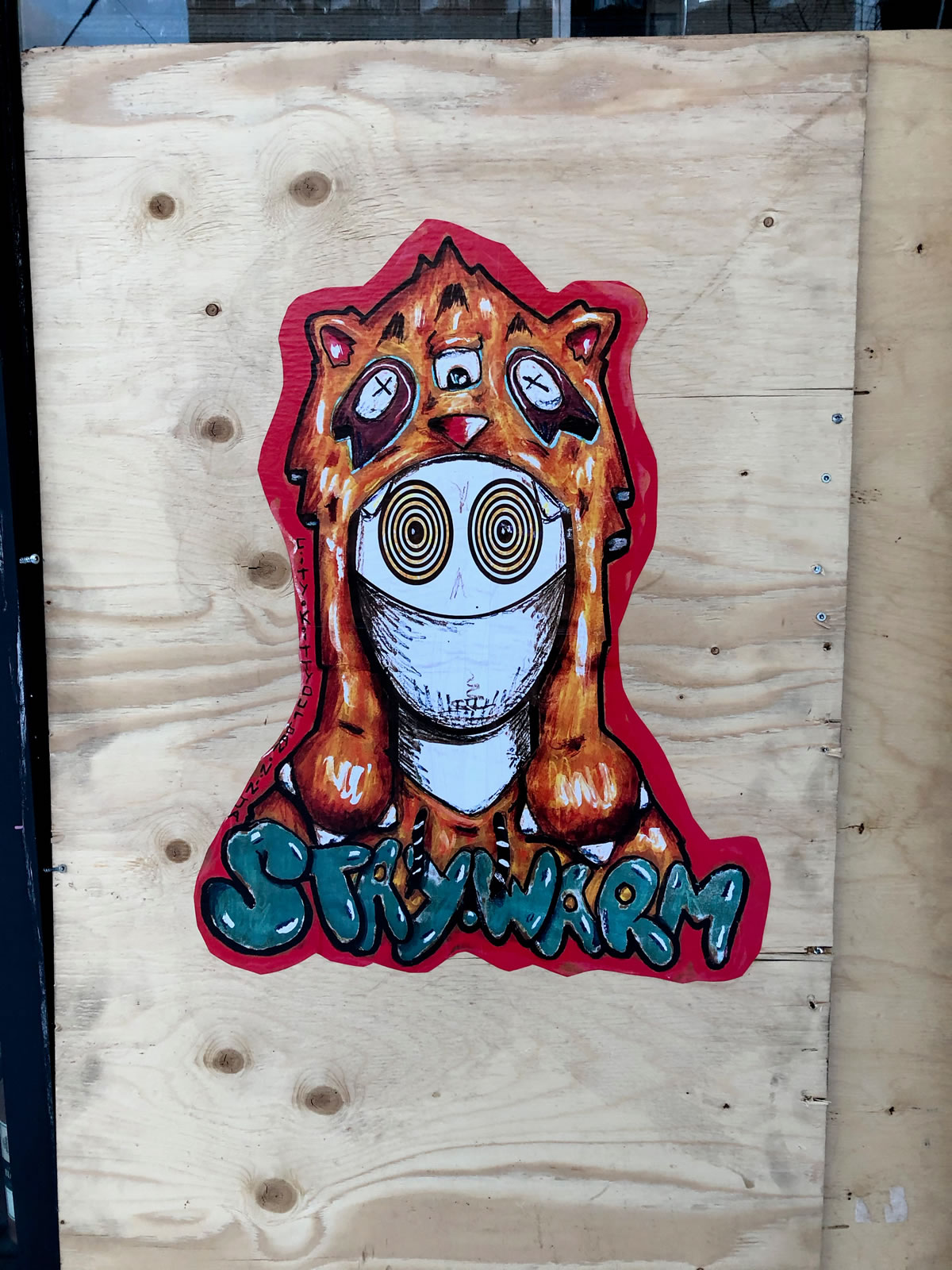 Found this new paste up by Urban Ninja Squadron.
Forge Fury Sticker Art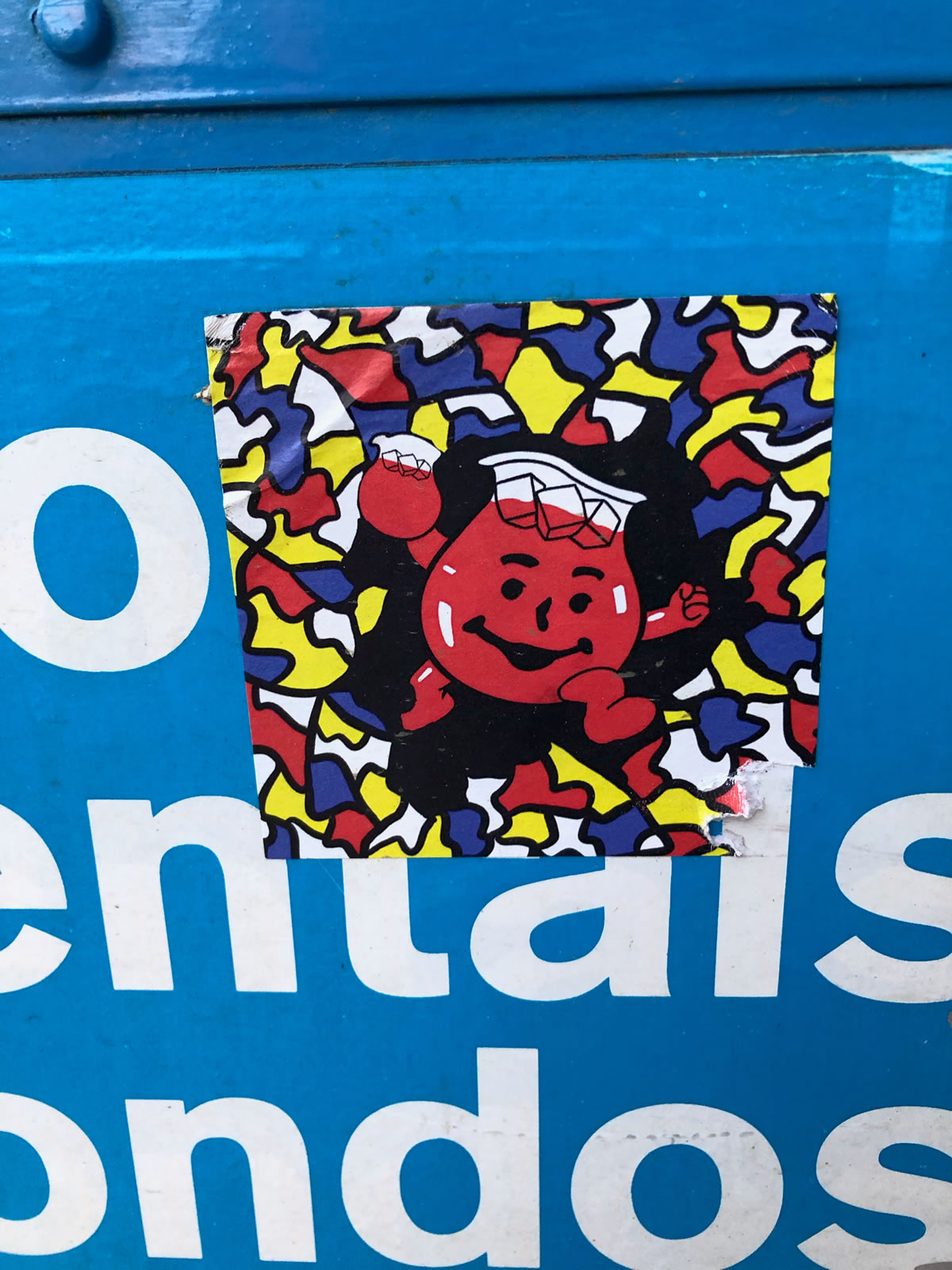 Finally a new sticker by Forge Fury to end a very "Kool" Day !
Have a great weekend.
Toronto Street Art Graffiti Found Here: