Huge Wall Mural by PA System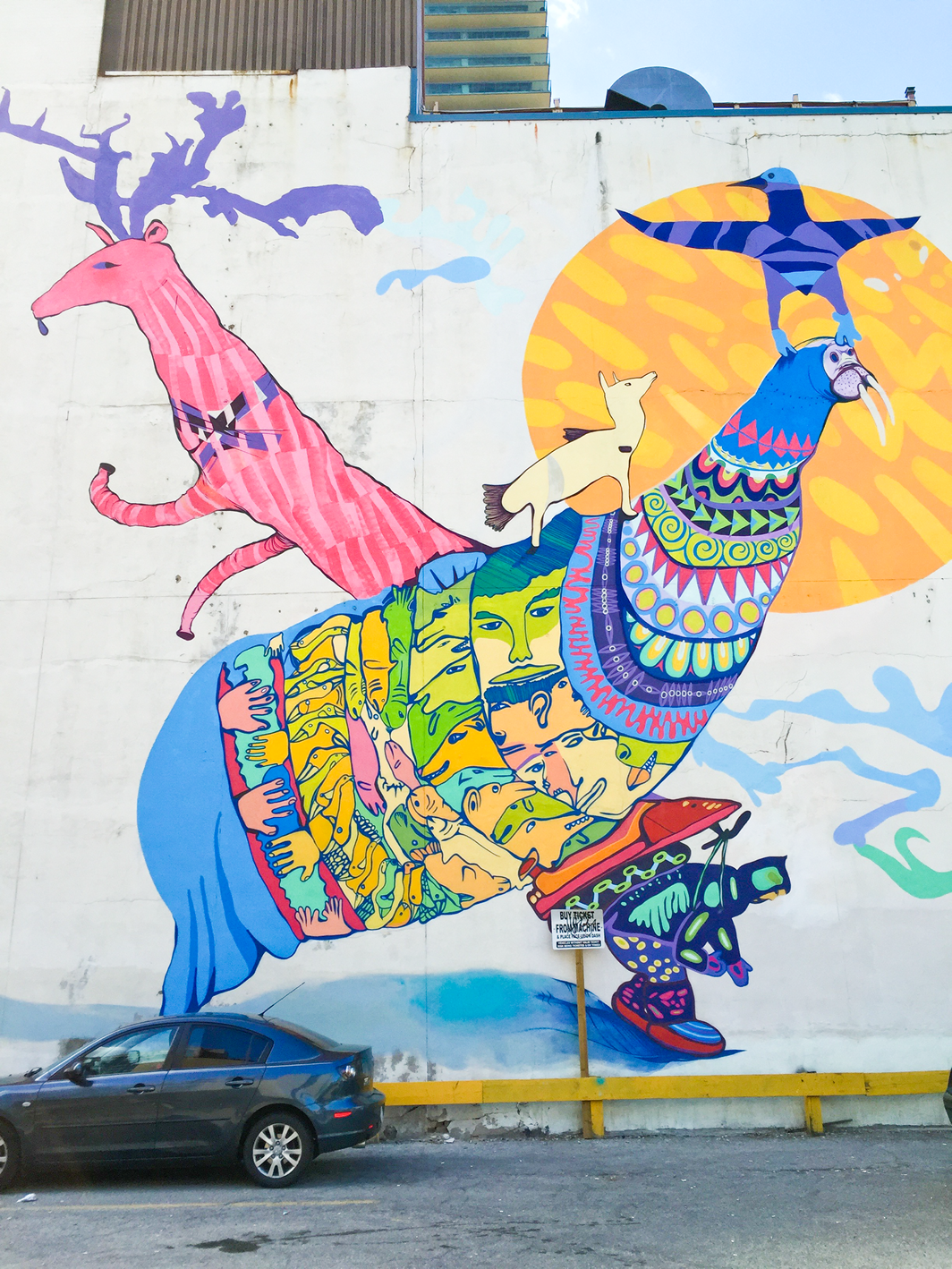 Huge Wall Mural by PA System in the downtown core of Toronto. Young artists from the Arctic collaborated on this massive street art project in the summer of 2015
Mural by @thepasystem – who says on their site "PA System creates collaborative and socially-engaged projects in the high arctic, including their ongoing project with Inuit youth "
I've been meaning to post this one for a long time… but because its in a parking lot there are always cars parked (duh). This photo from May 2016 is the best that I can do. That car in front of it actually tells you the scale of it. Its gotta be a 6 or 7 story high building.
I didn't know until recently that this was done by teenagers from Nunavut – ages 14 to 17.
Looking back on the account it was created in July of 2015. They used scaffolding and a lift to work on this massive mural. When you put all that into the mix, its a really impressive mural. One of my favourites in the city.
When you live in downtown Toronto and you see this mural; it makes you remember there's so much more to Canada than the CN Tower (there's a whole world up north).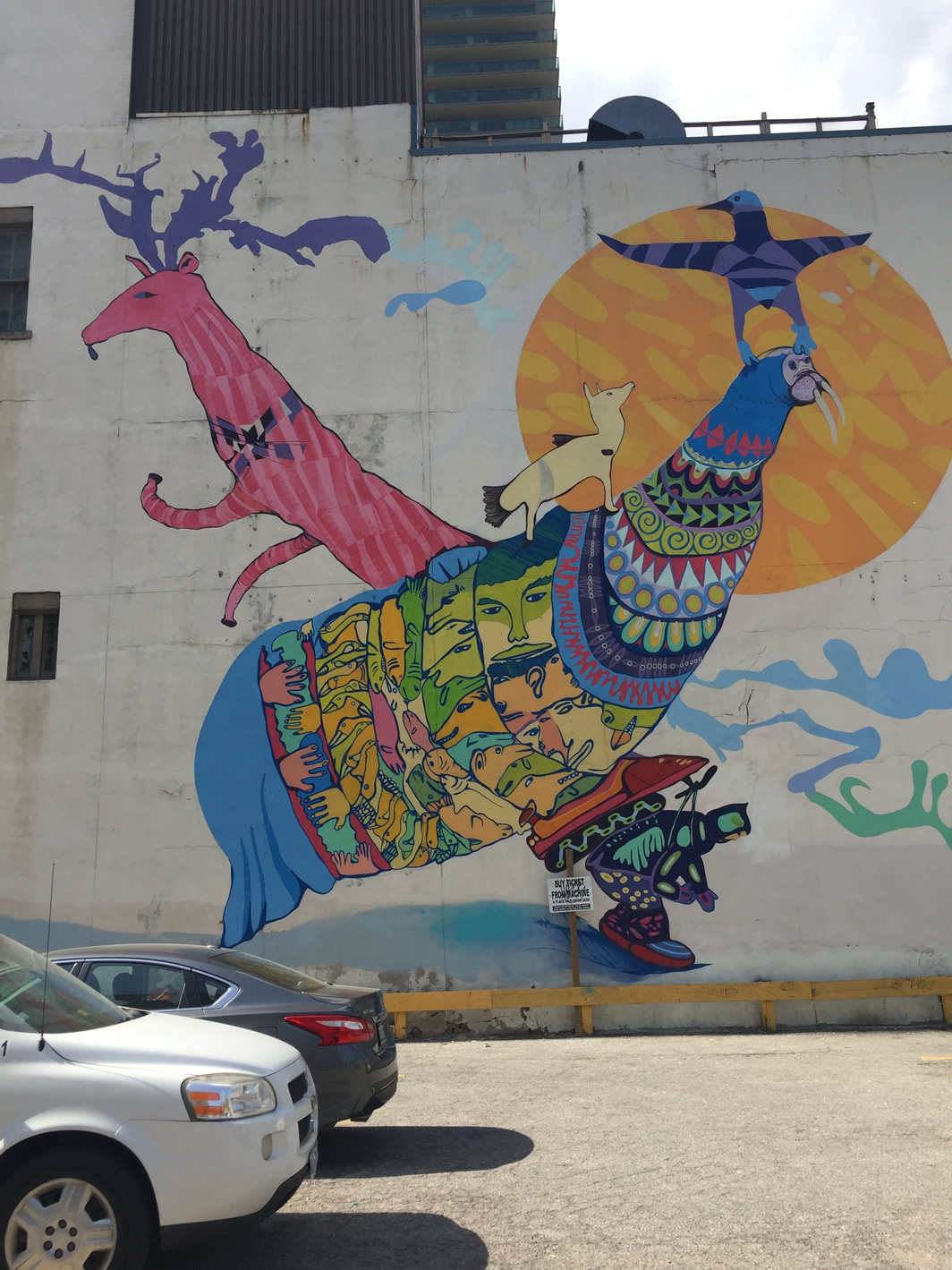 Here is another photo that I took this year of the same mural. You can see that there are always cars parked .
I've seen 3 or so of their murals in the downtown core.. this is probably the largest of their work that I know.
Below is their collaboration with Li Hill that I posted:
More about the artists that you can check out on their own website. It seems like a really worthwhile project.
Toronto Street Art captured at this location: