Mental Health Awareness Day Mural
I wasn't sure I was going to post anything for the "Let's Talk Day" after reading this article.. and I will take a quote from it ..
People with mental illness don't need more talk by Philip Moscovitch
"It's nearly Bell Let's Talk Day. You know, the one day of the year when social media is flooded with messages urging us to talk about mental health and to feel good about doing it.
But as the father of a young adult who has experienced mental illness, campaigns like this make me want to scream.
It does no good to raise awareness if you have an underfunded mobile crisis team that only has the capacity to go out on calls for 12 hours a day, or if patients wait months for assessment, or if you can't provide stable, supportive housing for those who need it so they can recover and carry on with happy and productive lives.
Let's talk about that."
I agree that talking doesn't do much good if there is only talk and no action. However.. I decided to post about art.. because art is actually a form of healing.. and I thought of Jacquie Comrie right away..
From her own personal website:
"JACQUIE COMRIE
Jacquie Comrie is a multidisciplinary artist, whose vibrant body of work continues to leave its mark, transforming cityscapes in Canada and worldwide, into colourful, inclusive spaces in service of social healing, mental health through colour.
For over ten years, whether on buildings, large scale structures or canvases, her colour installations combine contemporary art with a wellness approach, utilizing scale, movement, and properties of colour as essential components to physically revitalize city spaces while making an impact on human emotion of its community. Through colour therapy research her palette is deliberately orchestrated aiming to uplift, repair, heal and inspire.
Colour is the language of emotion and with mental health issues on the rise in communities across the globe, her work is a contribution to mental health, aiming to improving quality of life, and mental wellbeing of all individuals."
Street Art Mural by Jacquie Comrie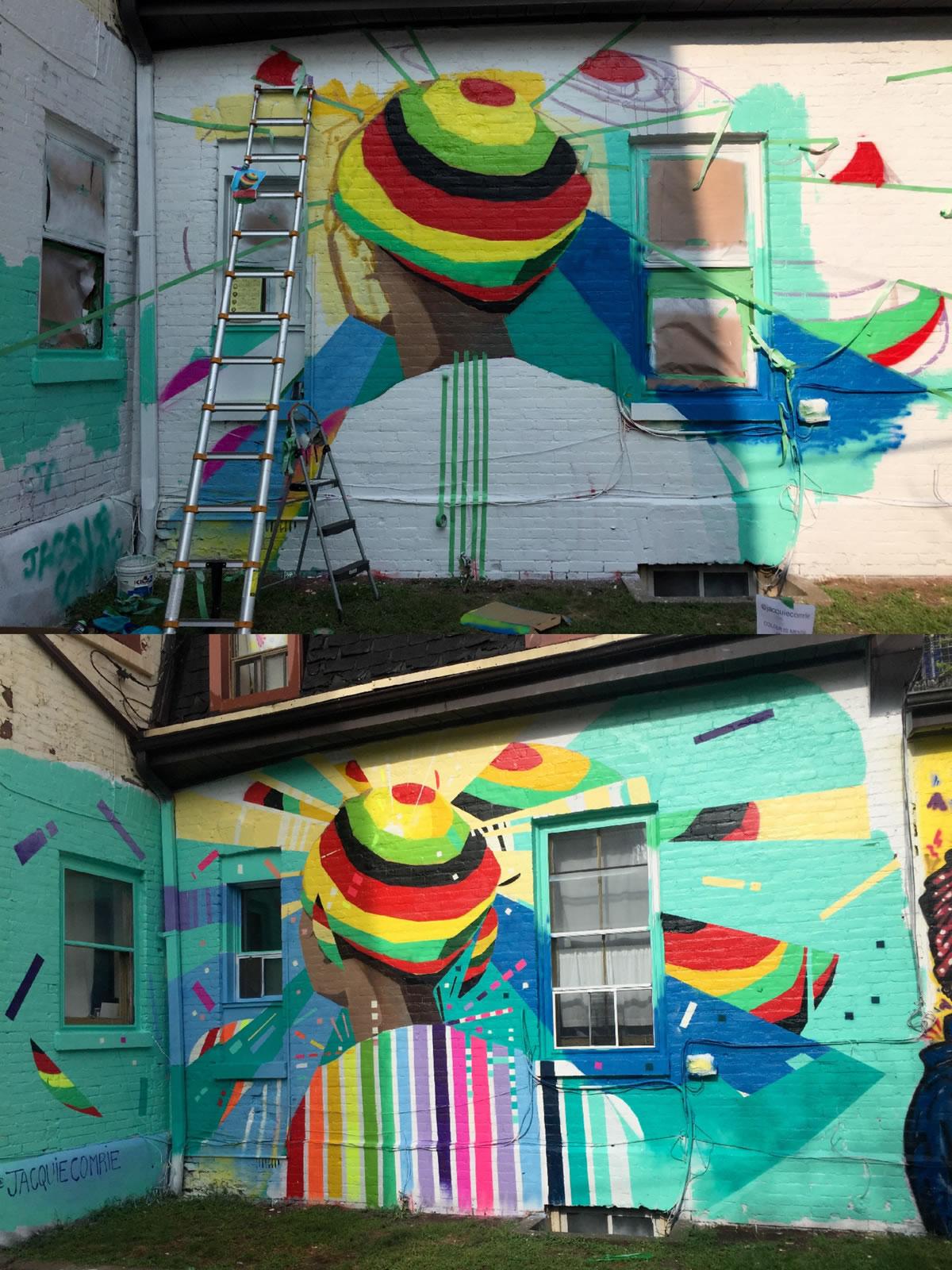 She painted this in August for the Womxn Paint Toronto Project. Again, she uses colors to "uplift, repair, heal and inspire. "
Toronto Street Art Graffiti Found Here:
Nav Tribute Mural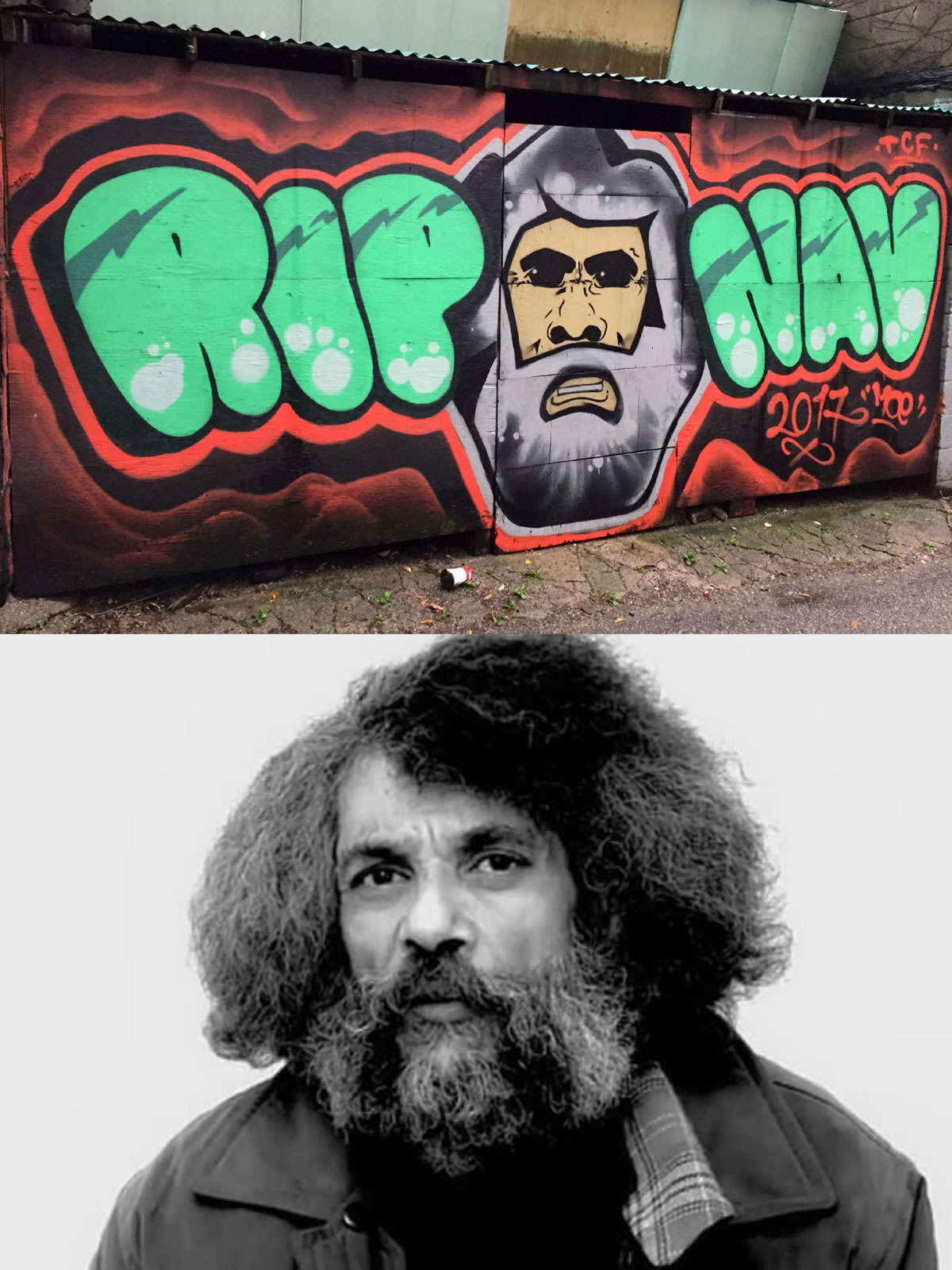 Updated.. I found out who this mural tribute is by Moe
I posted this previously.. but I'll quote more from the online article this time around.
https://www.cbc.ca/news/canada/toronto/navneet-sondhi-1.4041709
"He also had mental health struggles. During a November 2016 interview with Umar Akbar, a Parkdale-based producer, Sondhi opened up about having anxiety and schizophrenia.
"Mood anxiety is a disease that you're happy and joyful and then, all of a sudden, you have tears in your eyes," Sondhi says in a short video Akbar hurriedly posted on YouTube after word broke of his death.
At one point during the interview, Sondhi glances down, then sums up his view on life: "I try to make people more happy than my own self," he says."
Toronto Graffiti Street Art Found Here:
Sticker Art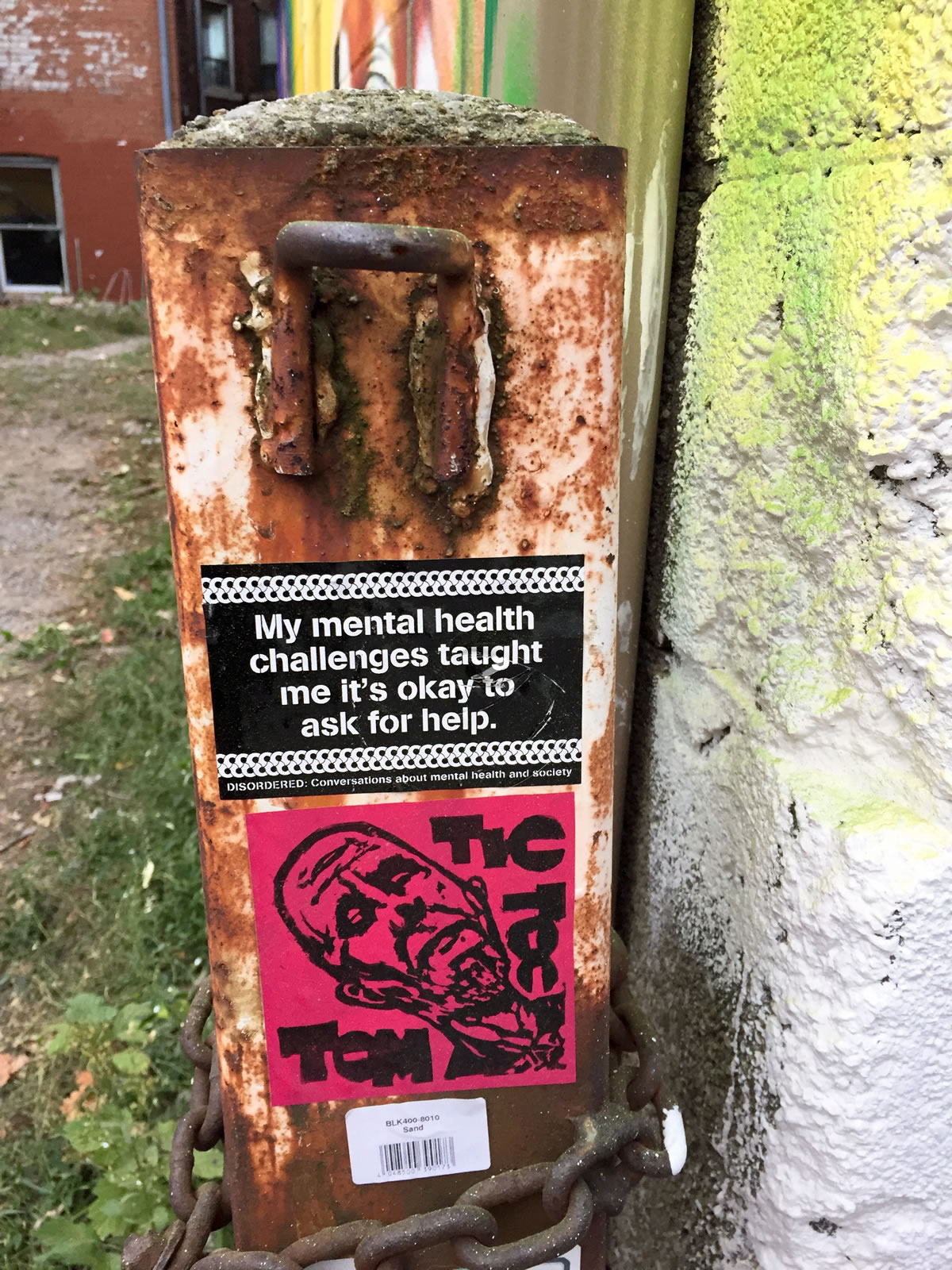 "My mental health challenges taught me it's okay to ask for help.
DISORDERED: Conversations about mental health and society"
I found a link for that
Toronto Graffiti Street Art Found Here:
Helpline Street Art Poster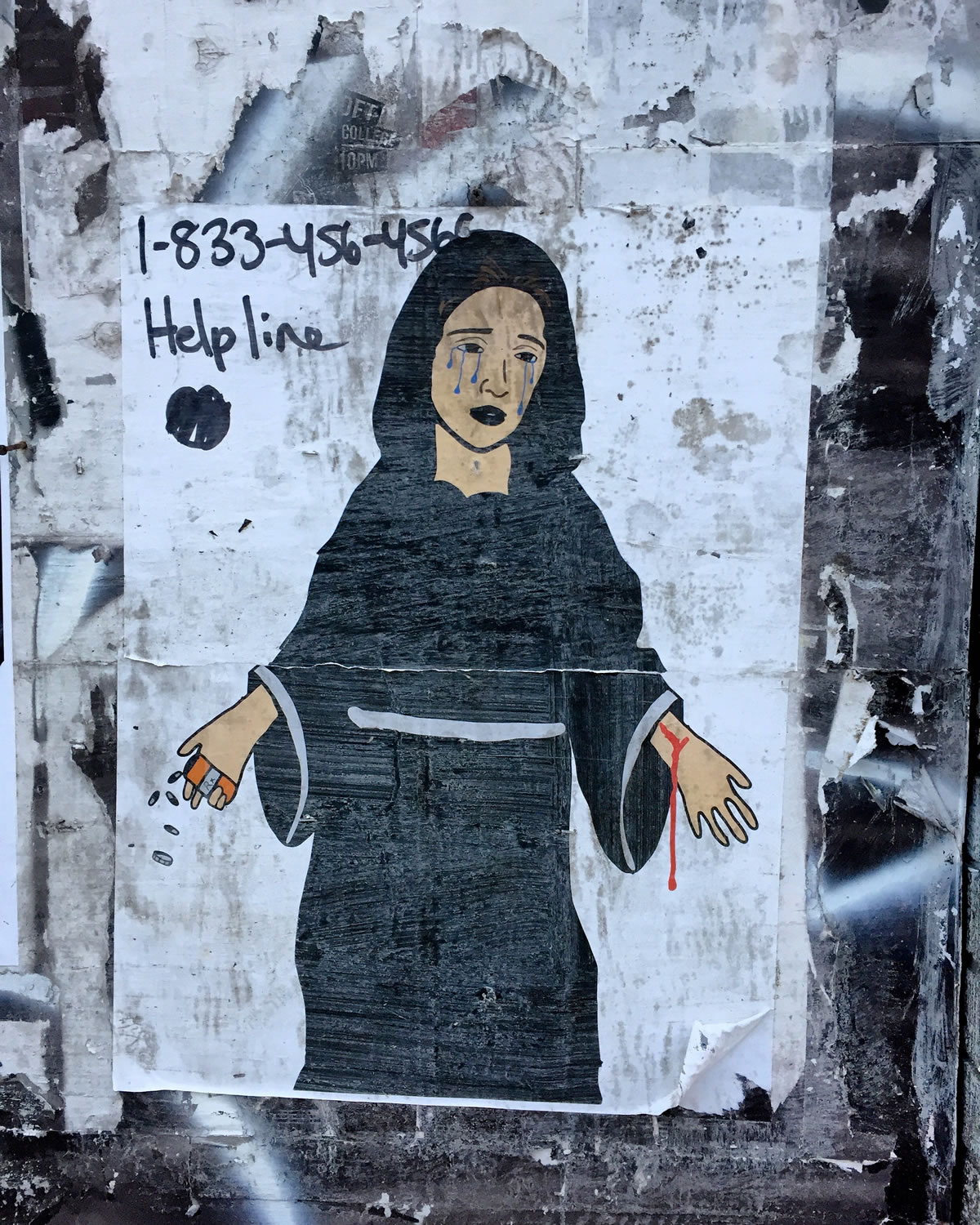 1-833-456-4566 Poster
That number is for Crisis Services Canada, a team of distress & crisis centres, offers Canada's first nationally available, regionally delivered suicide prevention service.
Toronto Street Art Graffiti Found Here:
Forest 2016 Graffiti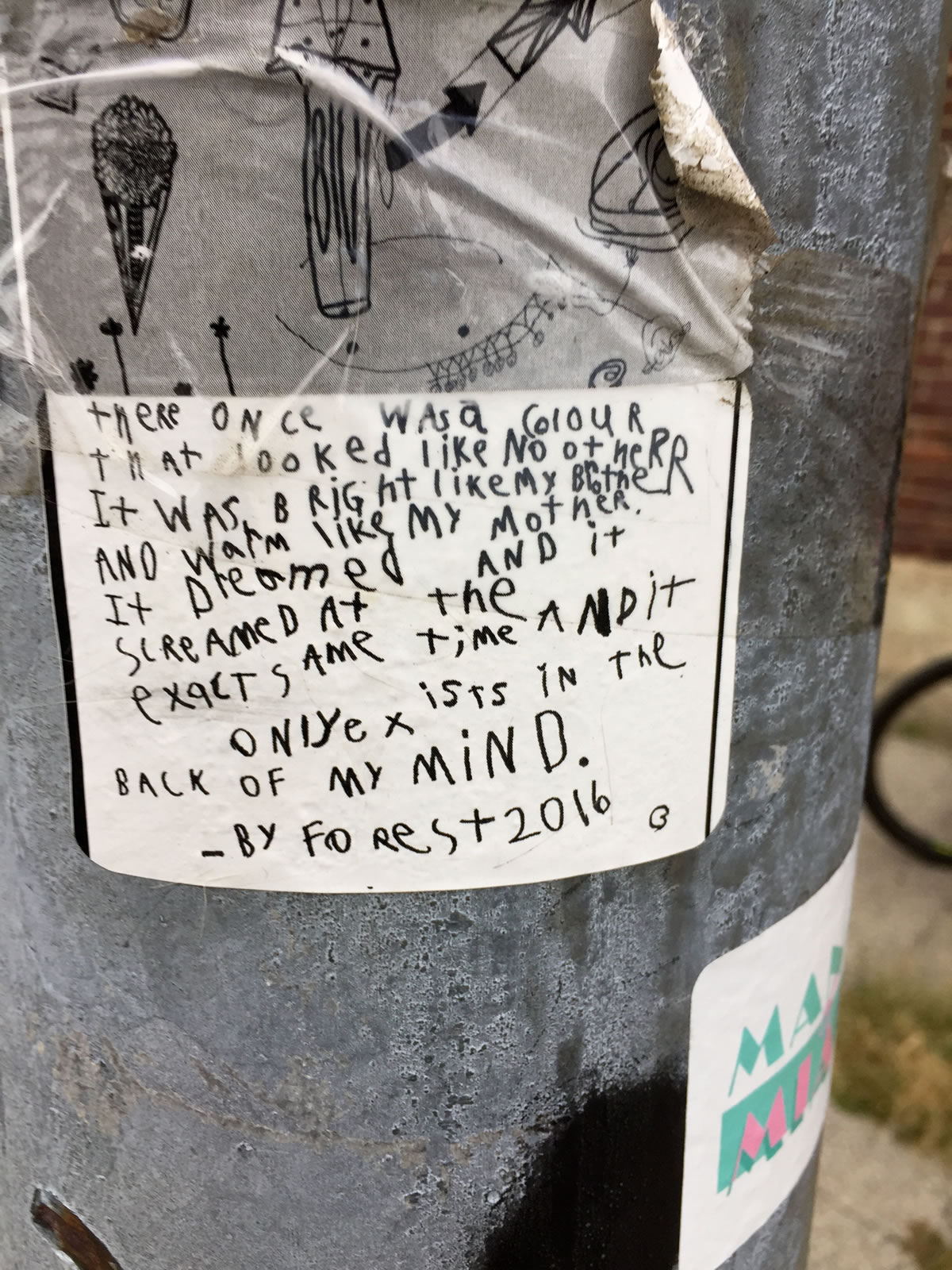 I find lots of things just like this all over the city
Toronto Graffiti Street Art Found Here:
Stop Being Weak Graffiti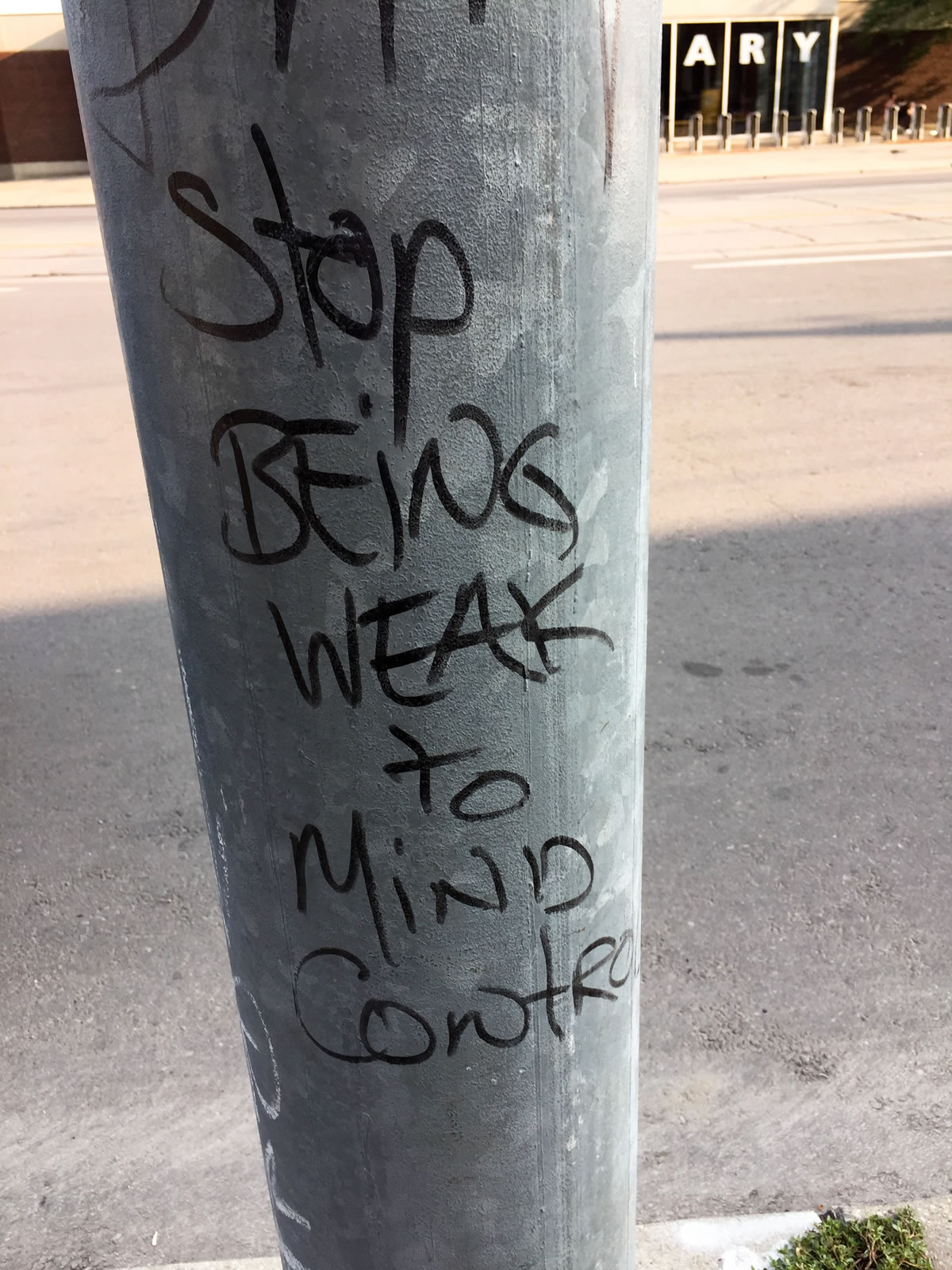 Again, more graffiti like this is all over Toronto.
Toronto Street Art Graffiti Found Here:
Time Has Begun Graffiti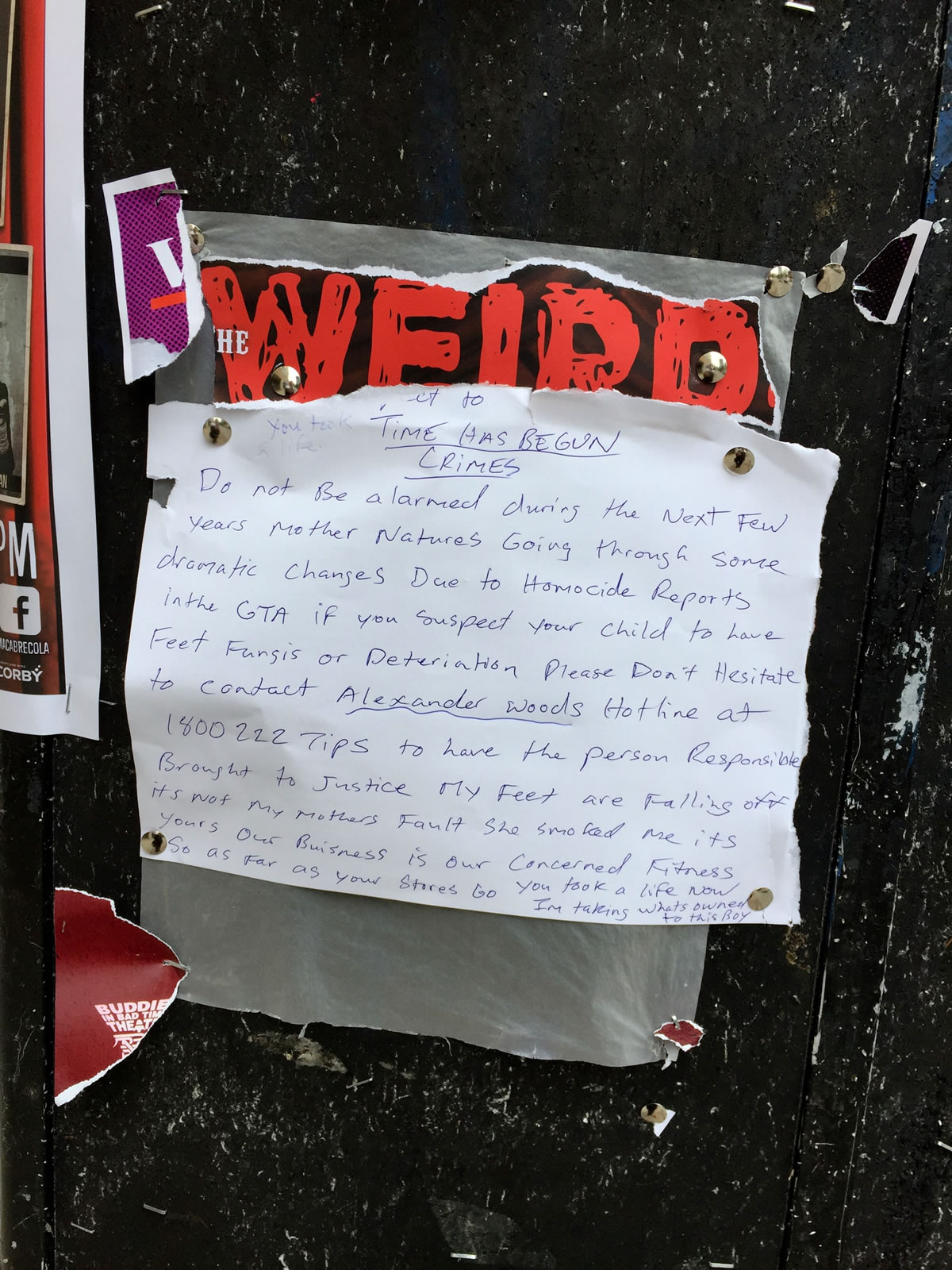 I read this a few times.. and I honestly do not know what this about. I think only the author does.
Toronto Street Art Graffiti Found Here:
Crazy
That's all it says ! "Crazy"
Toronto Street Art Graffiti Found Here:
Free Your Mind Artwork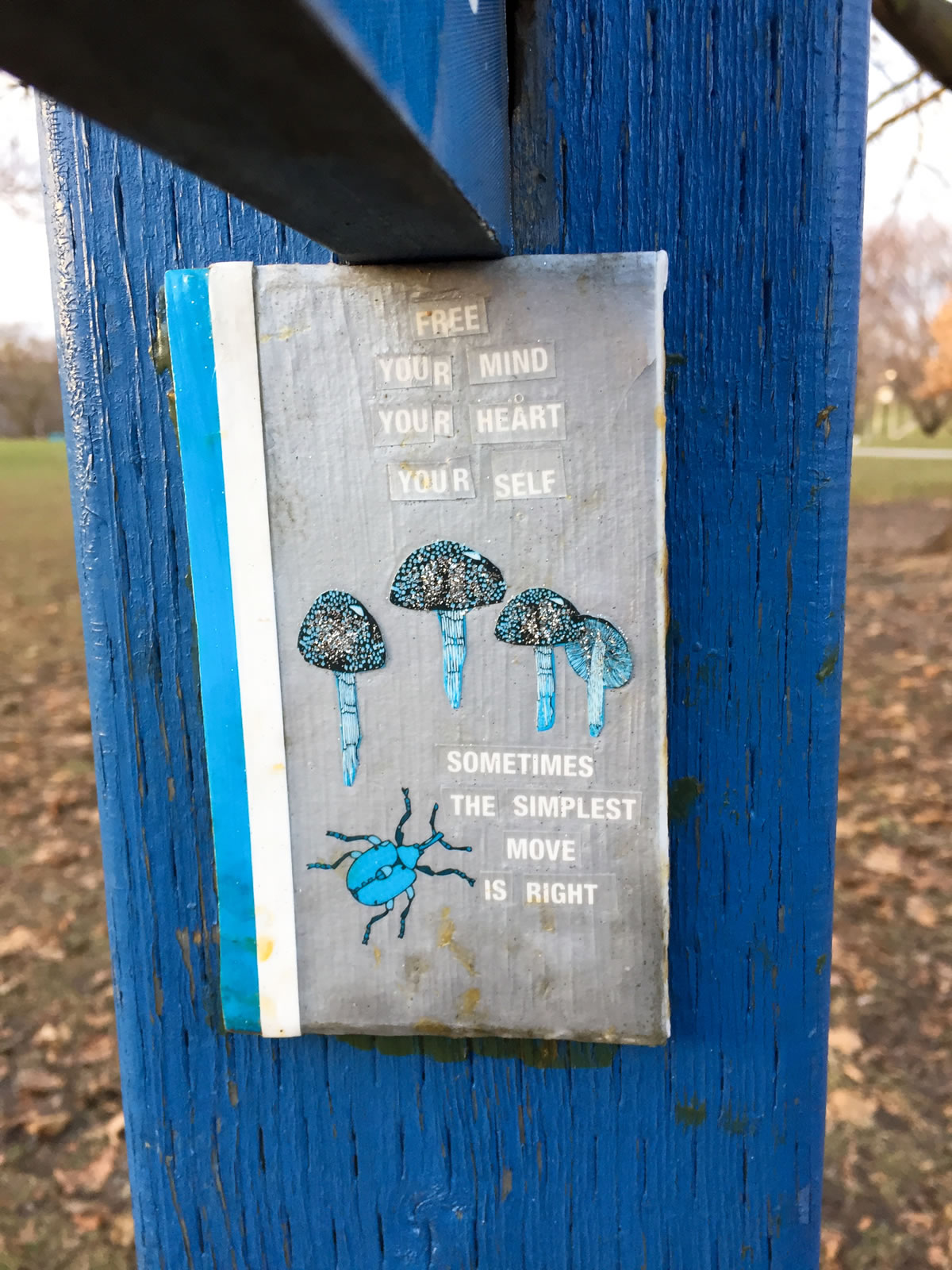 I found that attached to a sign back in the autumn.
Free You Mind Your Heart Your Self
Sometimes the Simplest Move is Right
Toronto Street Art Graffiti Found Here:
Thinking Terrific Thoughts Graffiti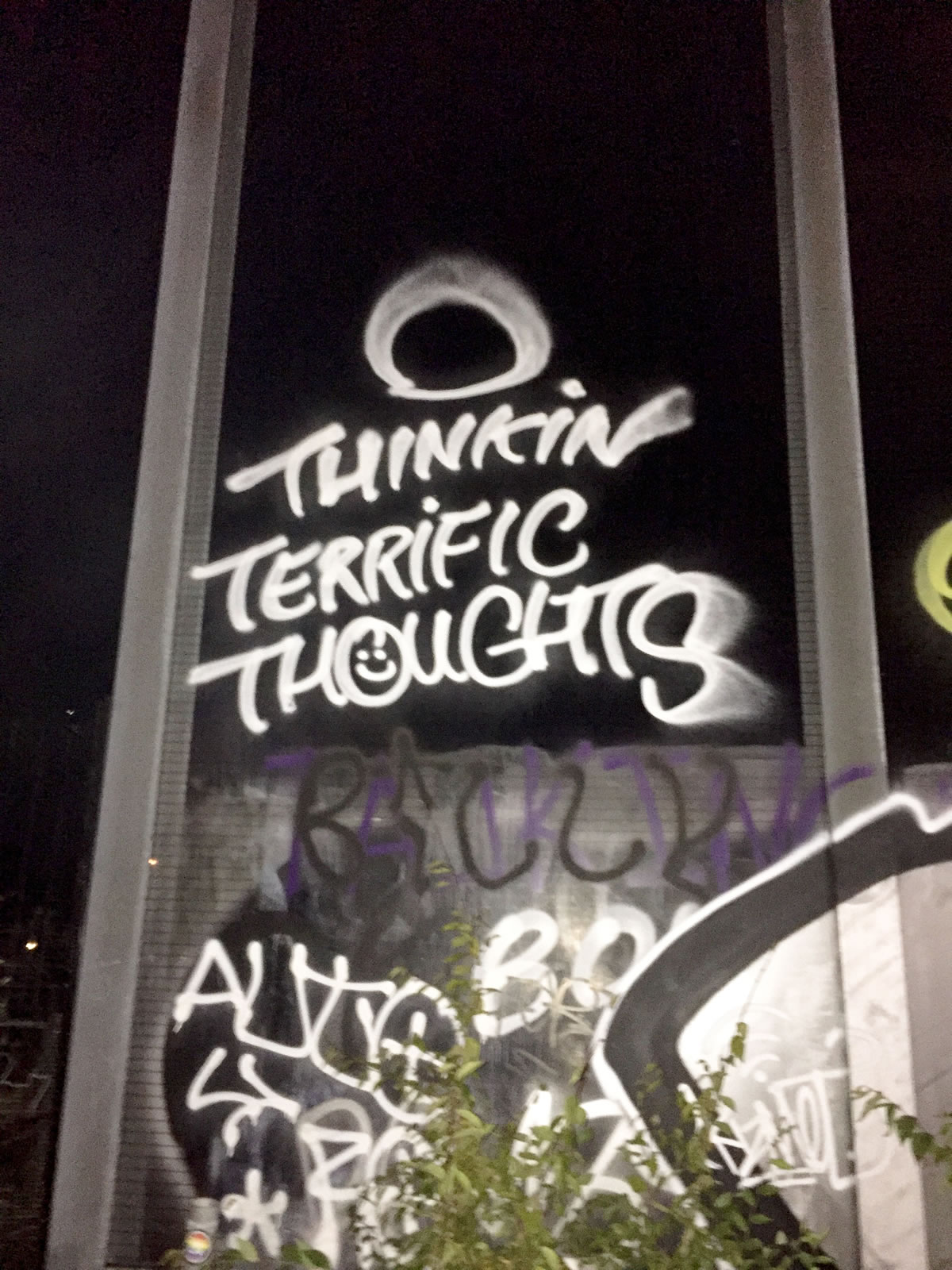 I 'thought I should end on a terrific note.. so I did !
Have lots of Terrific Thoughts !
Toronto Graffiti Street Art Found Here: