Dudeman Artist !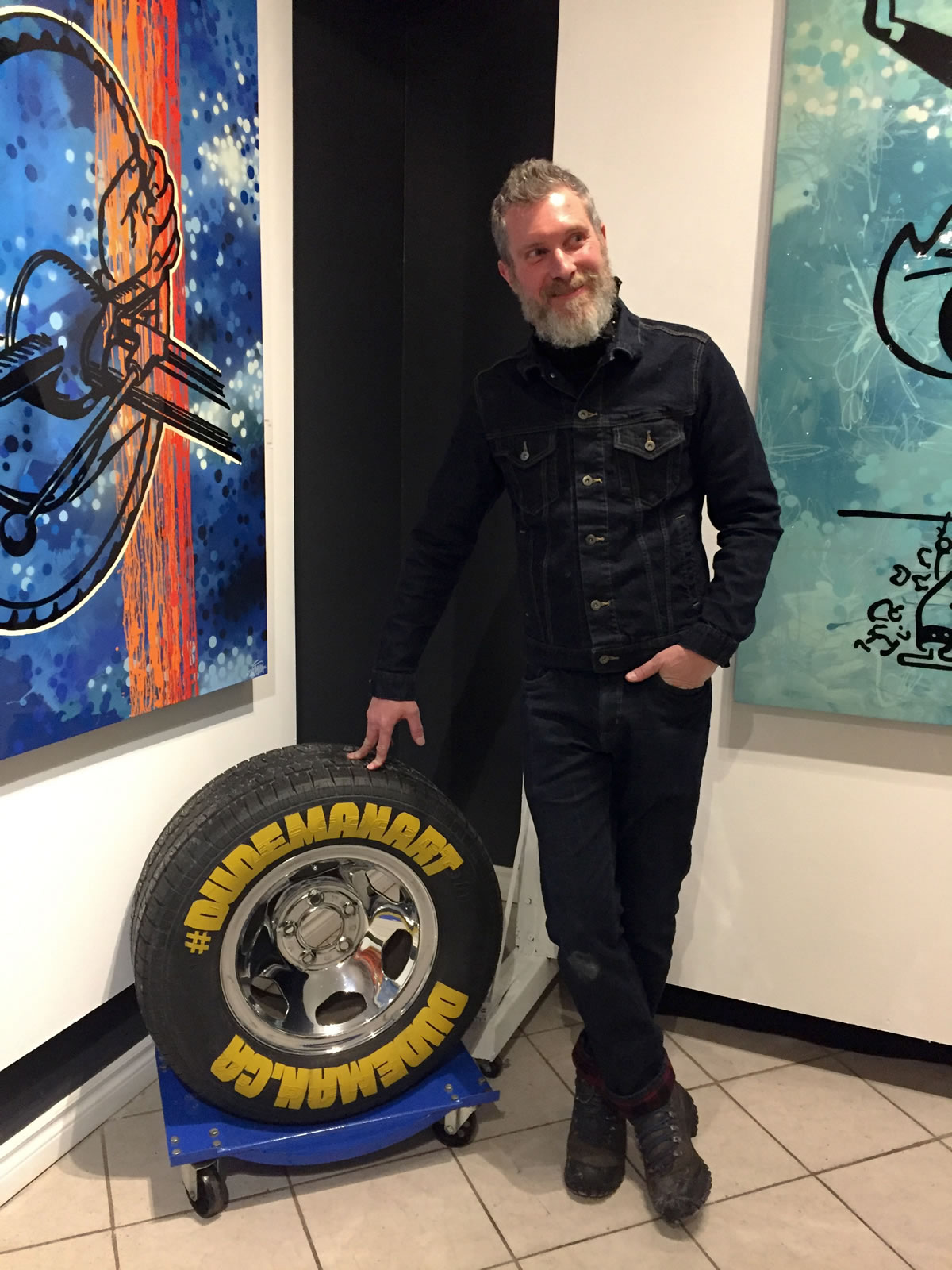 Another week – another art show ! This time we checked out another one at Hashtag gallery. This was by Dudeman, who I only know from a few of his murals that I have seen around town. We got to chat with him .. he's pretty interesting and very witty..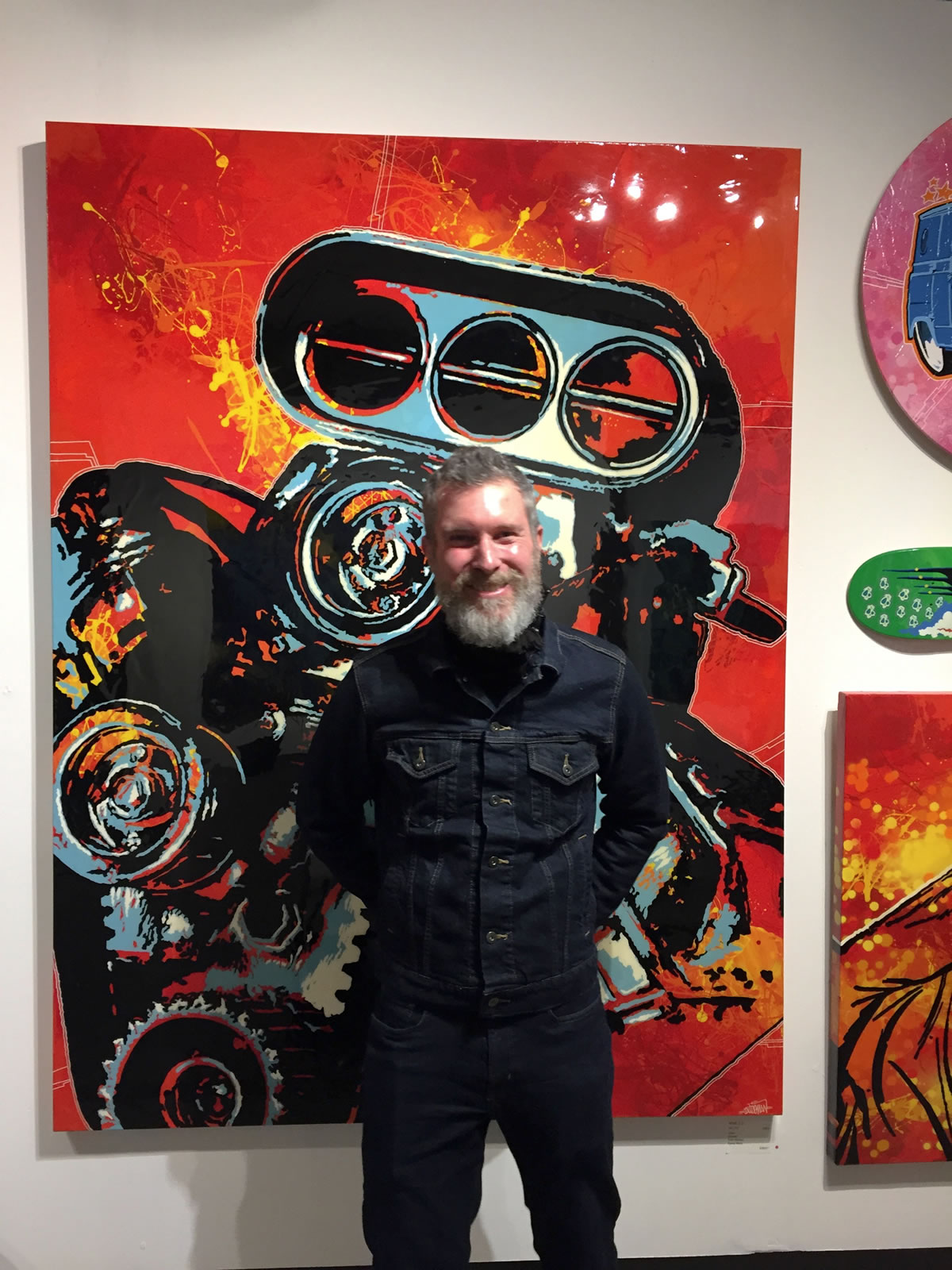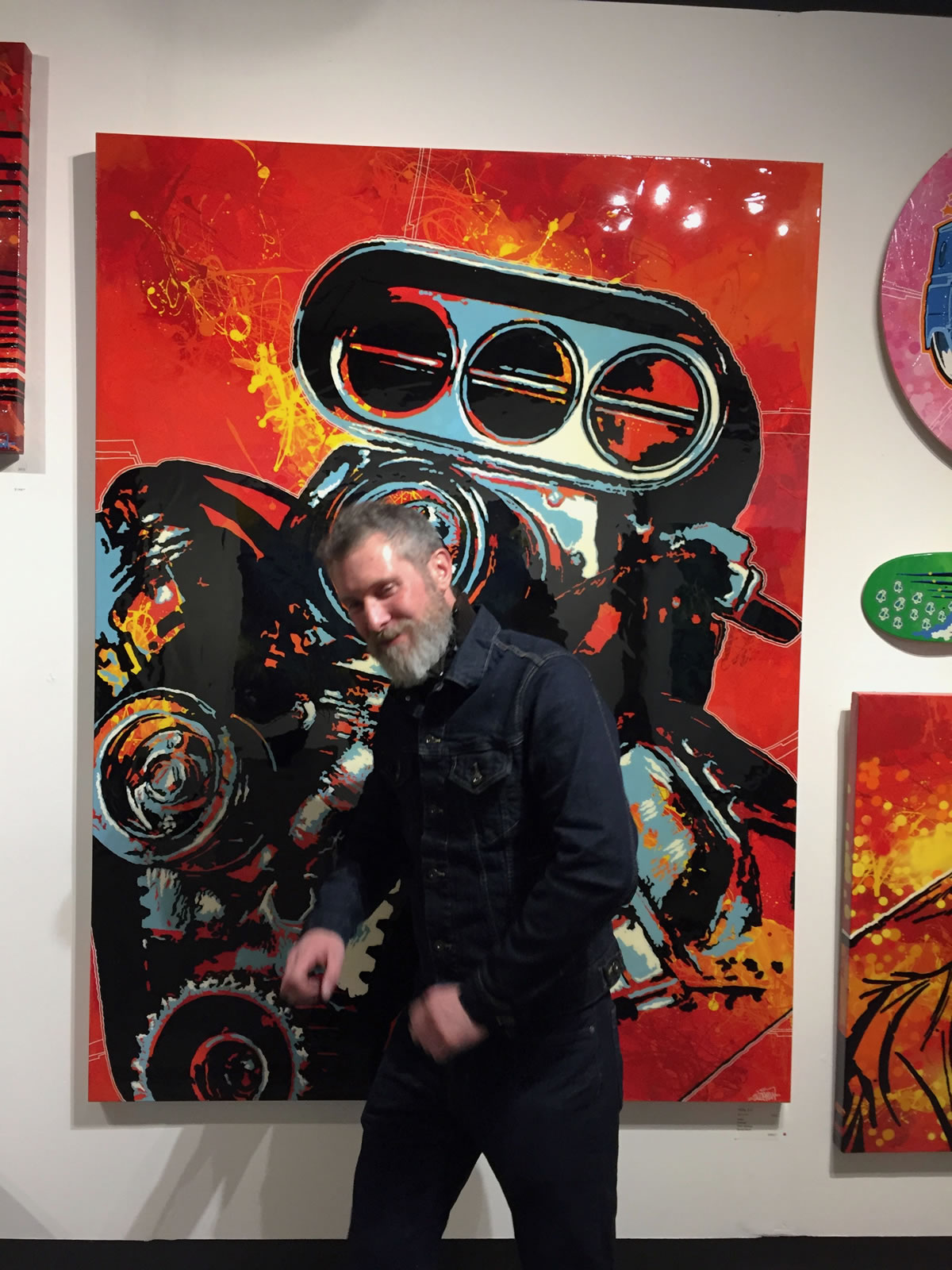 e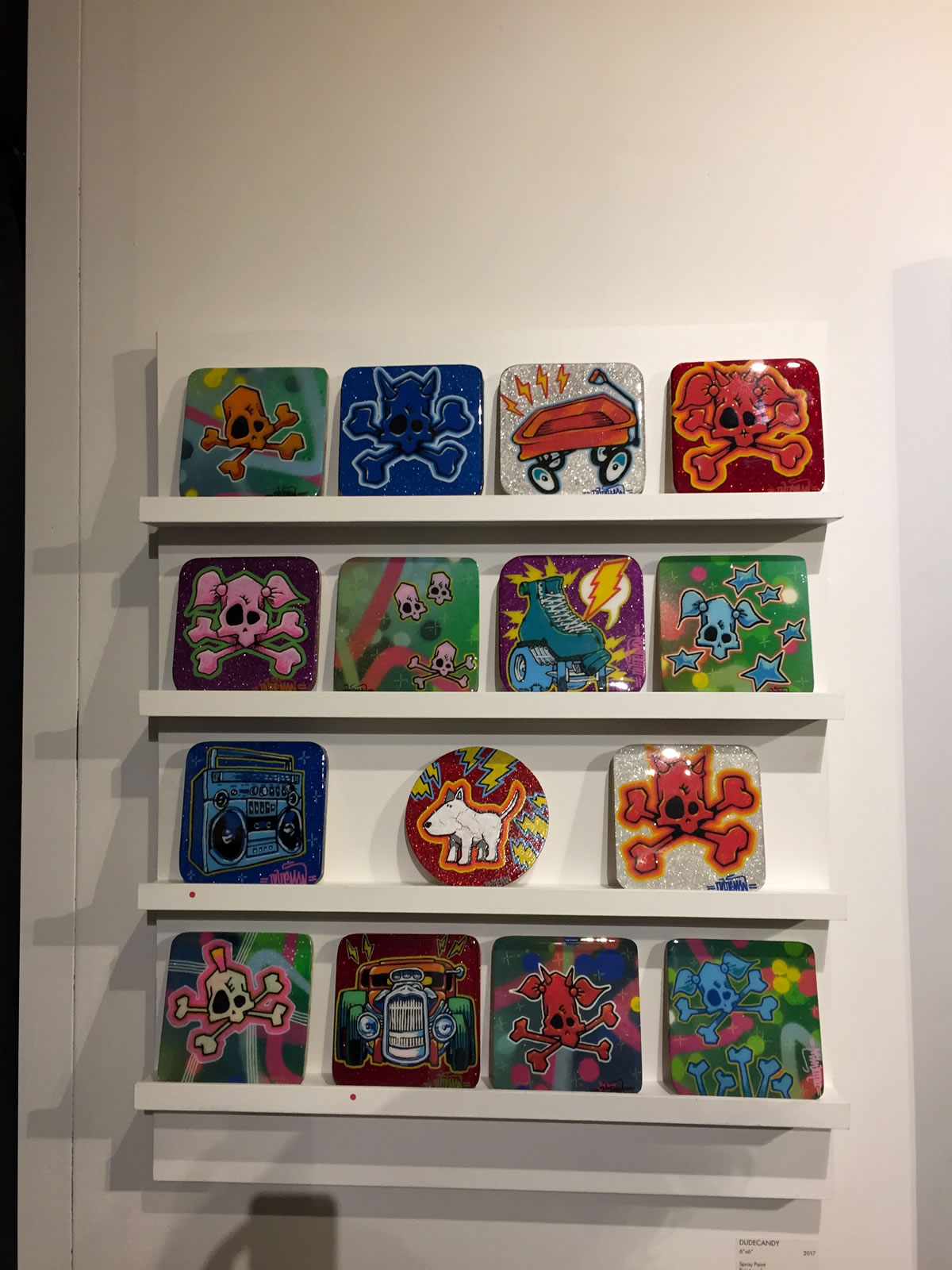 It turns out that his outdoor work is a a very small sample of his actual artwork. He does a lot of interiors for corporate headquarters. He also paints on everything from skateboards to sneakers to furniture and even entire cars !
https://dudemanart.wordpress.com/#jp-carousel-1068
These are all pictures from his latest show called "Road Trip – take a cruise to see a decade of works from 2008-2018
Road Trip Gallery Show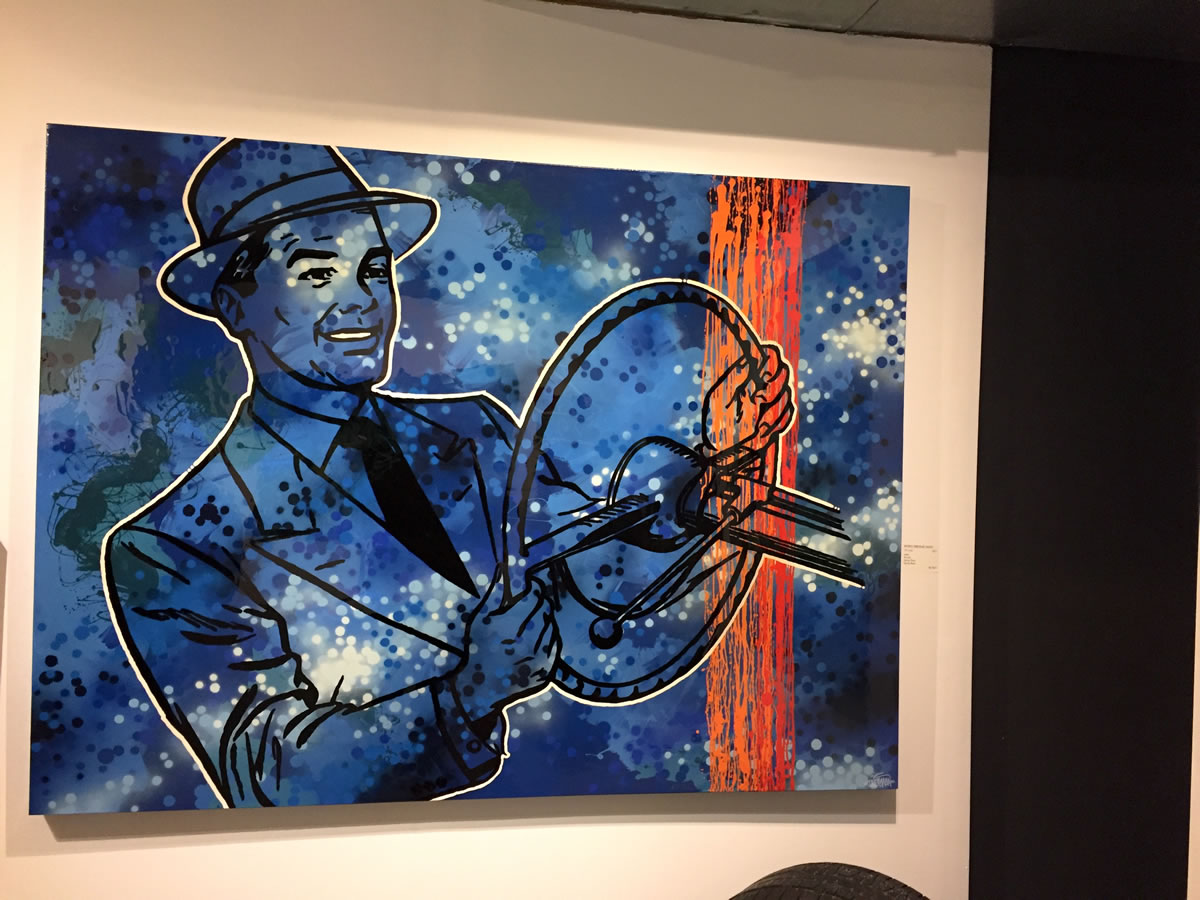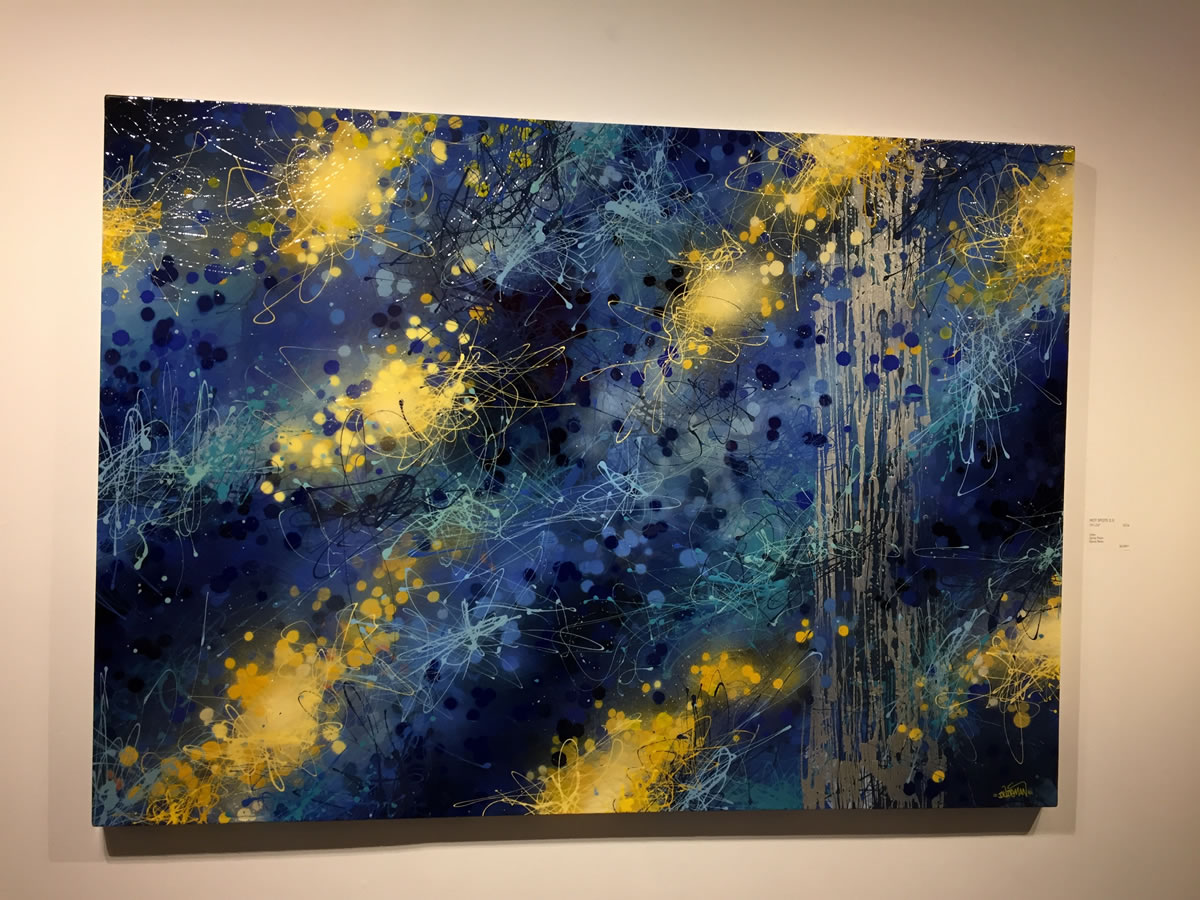 Road Trip Gallery Show by Dudemanart @ Hashtag Gallery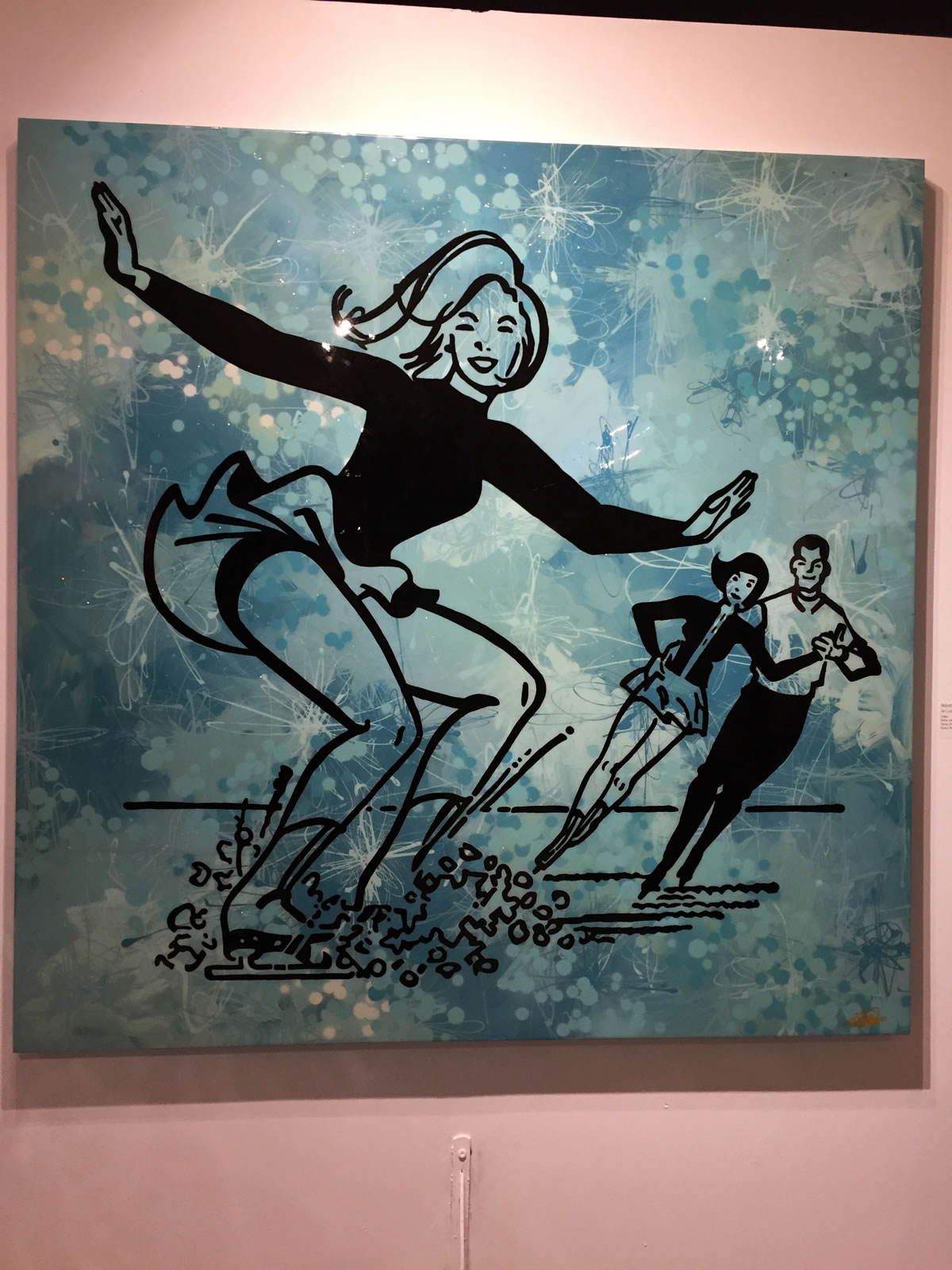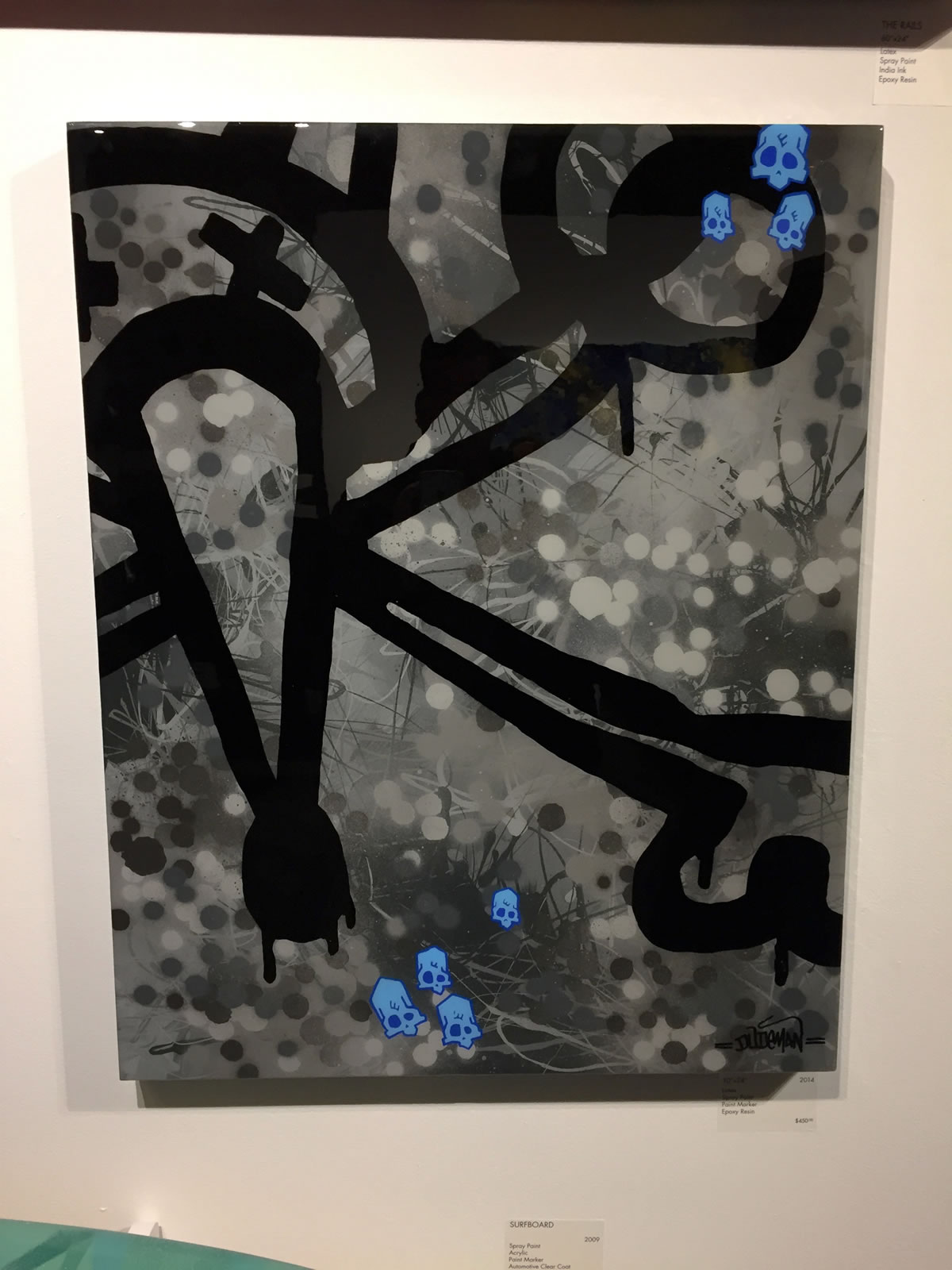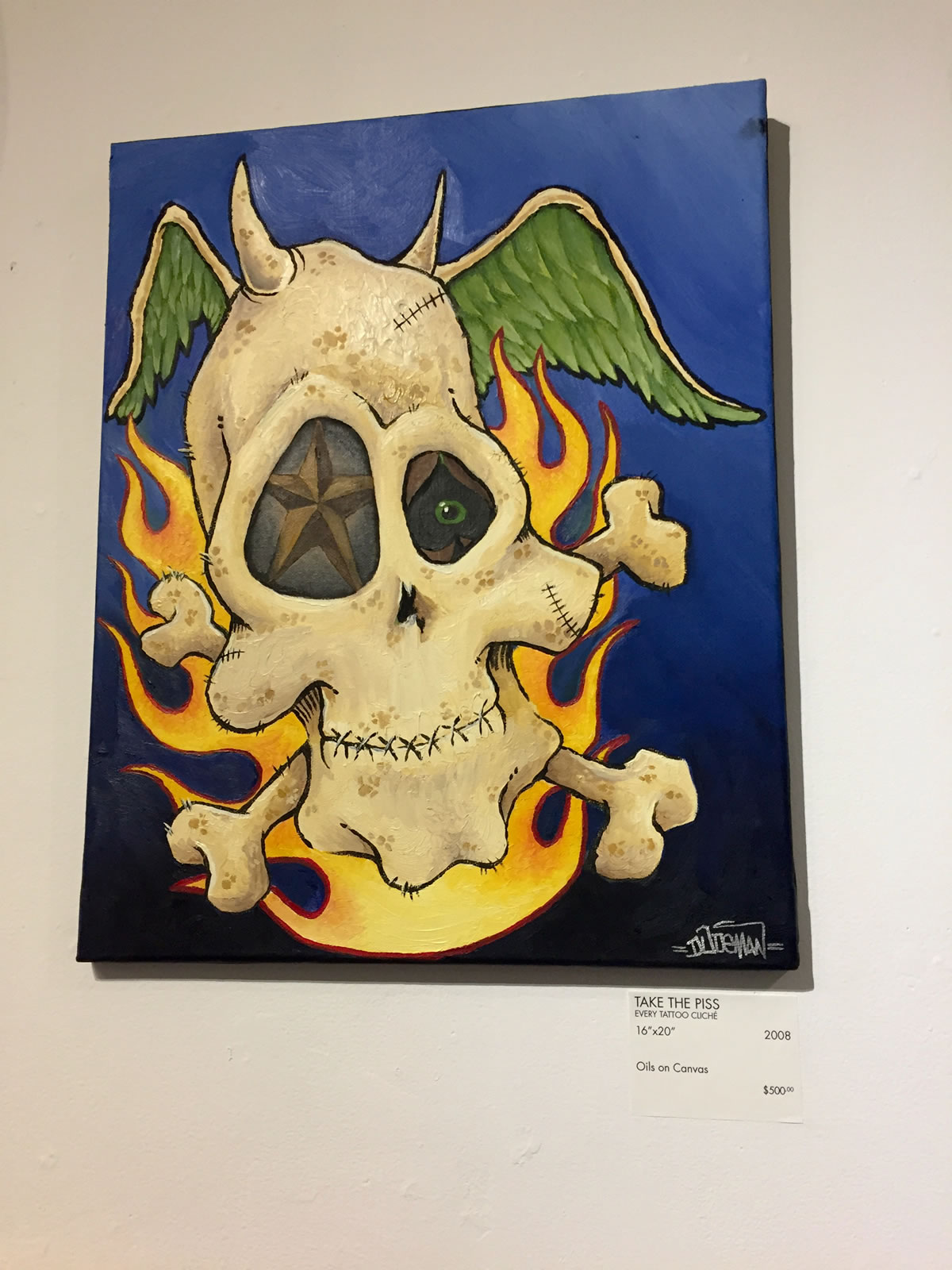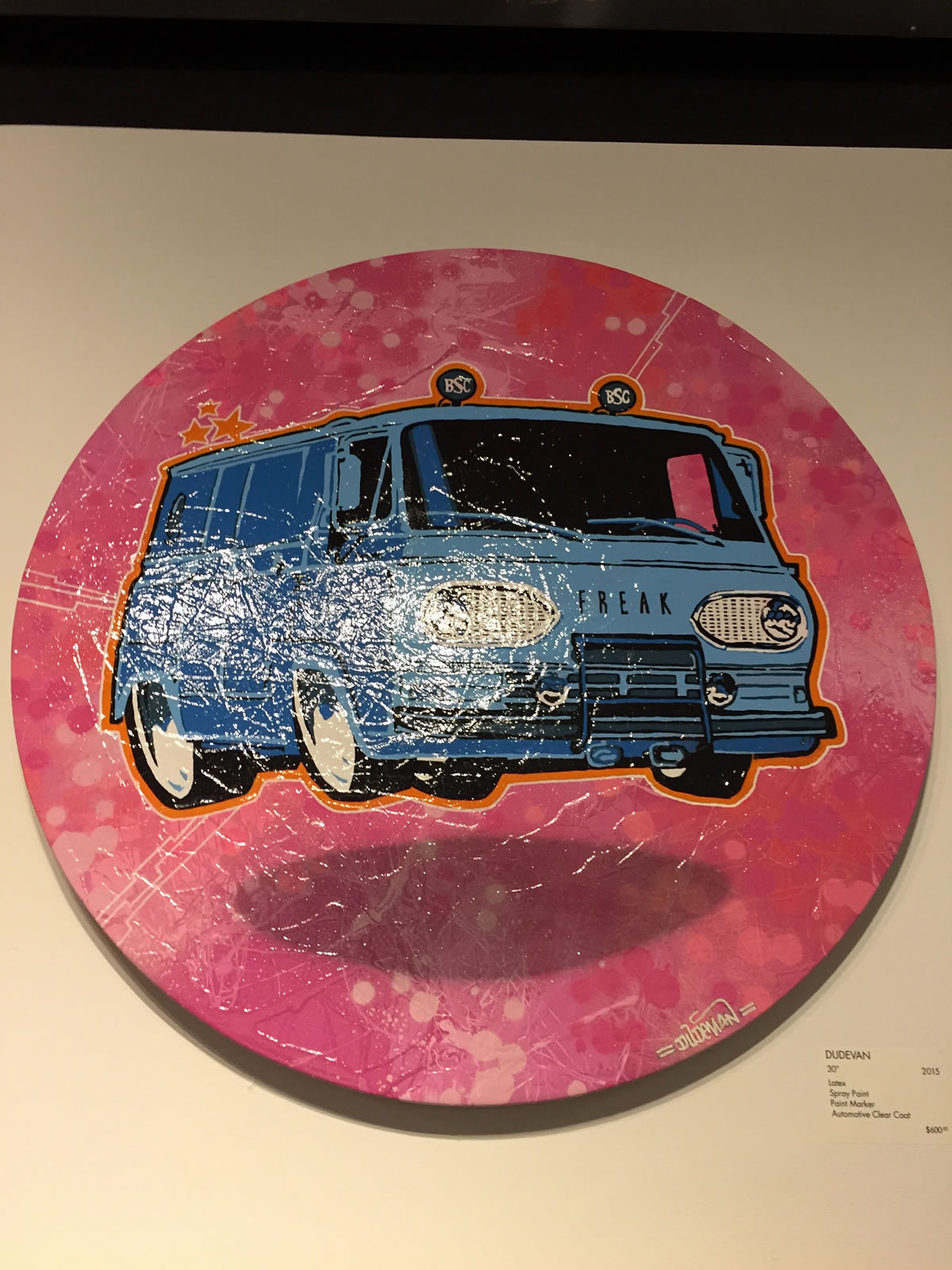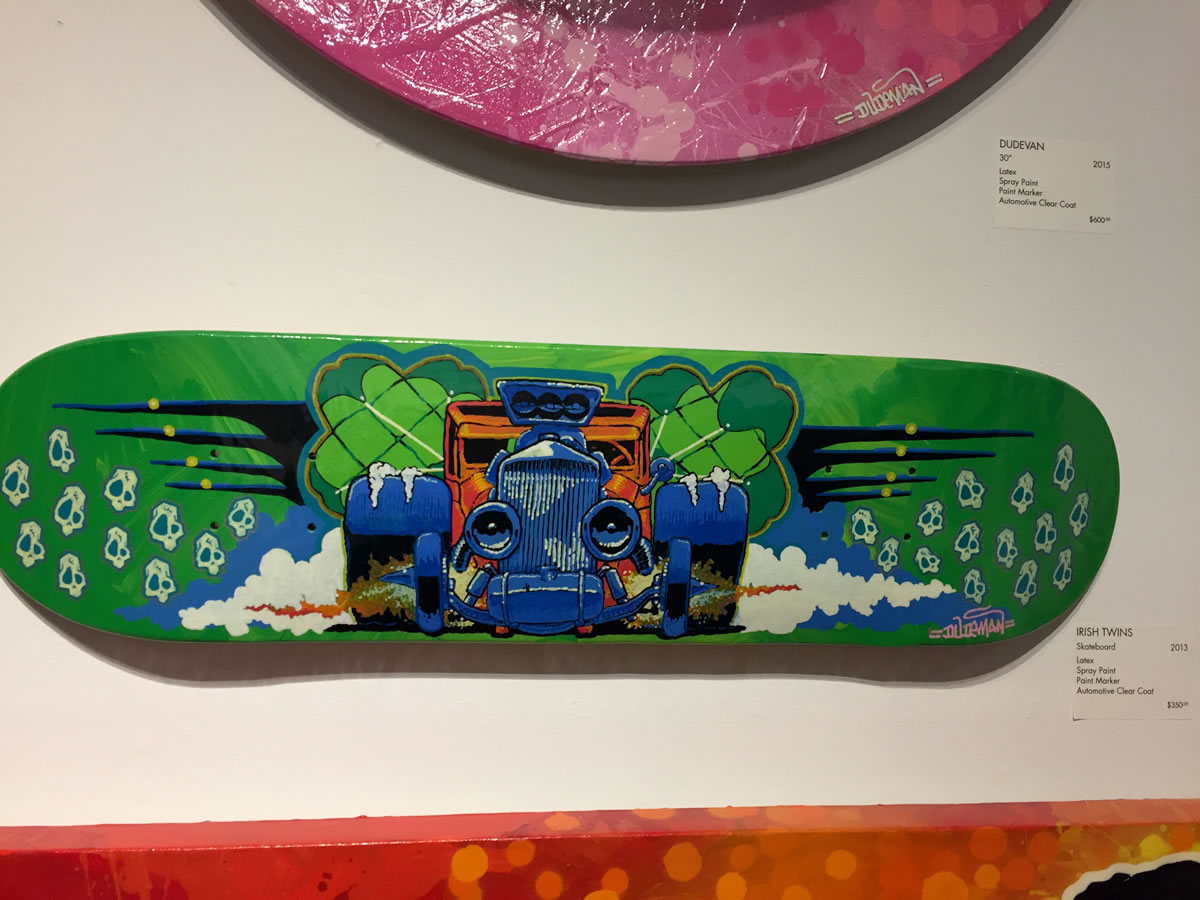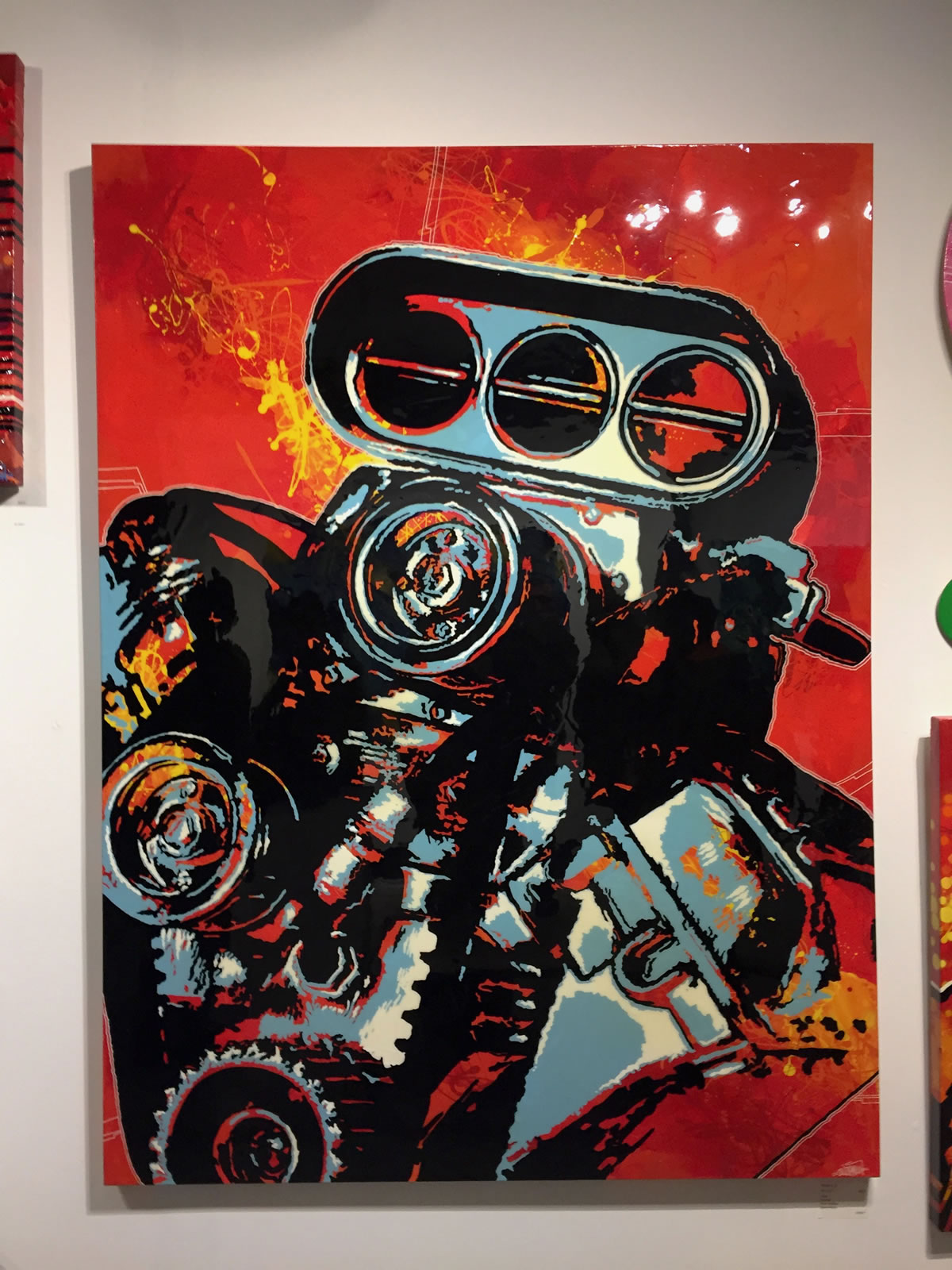 Road Trip Gallery Show by Dudemanart @ Hashtag GalleryFrom the gallery write up:
"Hot Rods, Dragsters, and Surfboards. Toronto artist Dudeman shows his passion in this latest collection put together of selects from the past decade. Hot Rod Magazines and collecting Hot Wheels influenced the direction of creative for this show, "…time well spent with my brother growing up in the seventies".
Toronto Art Found Here:
Sweet Peas Mural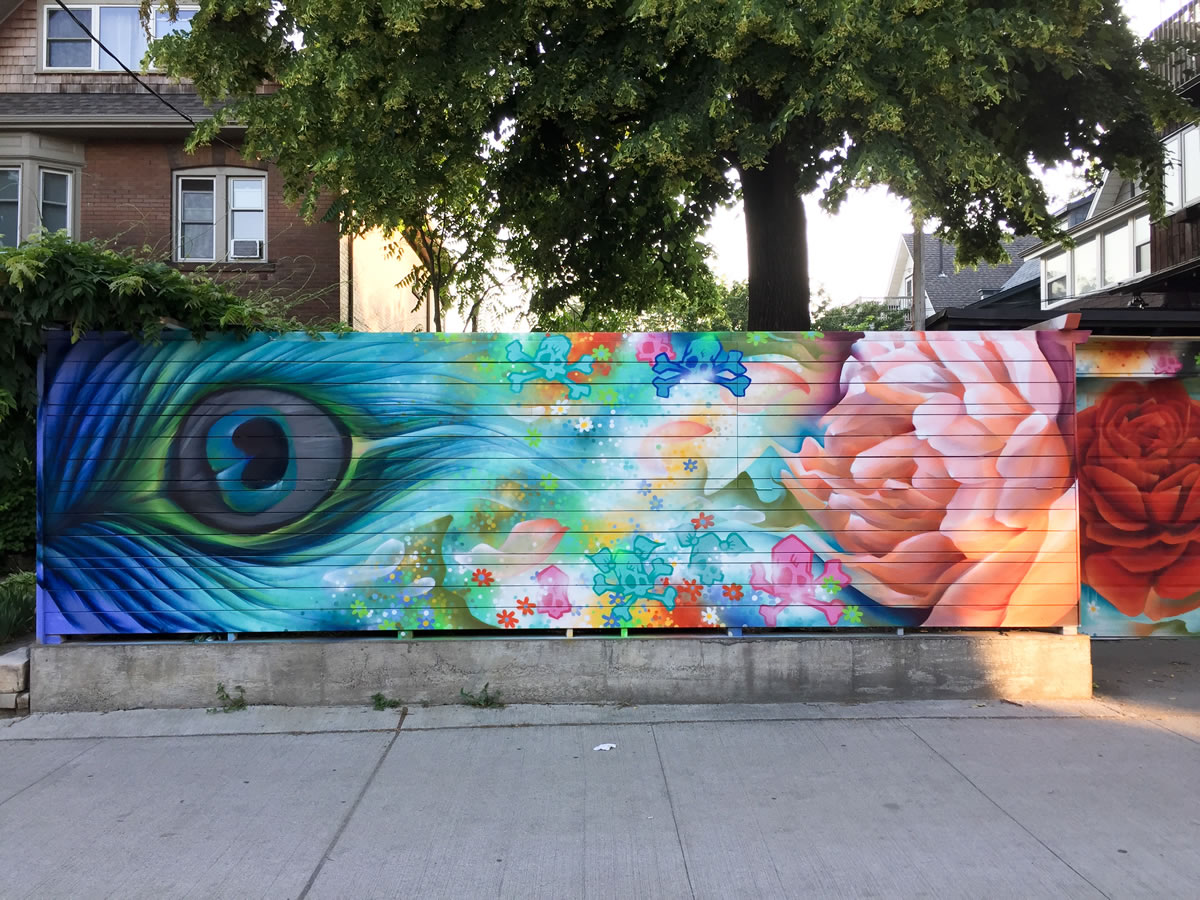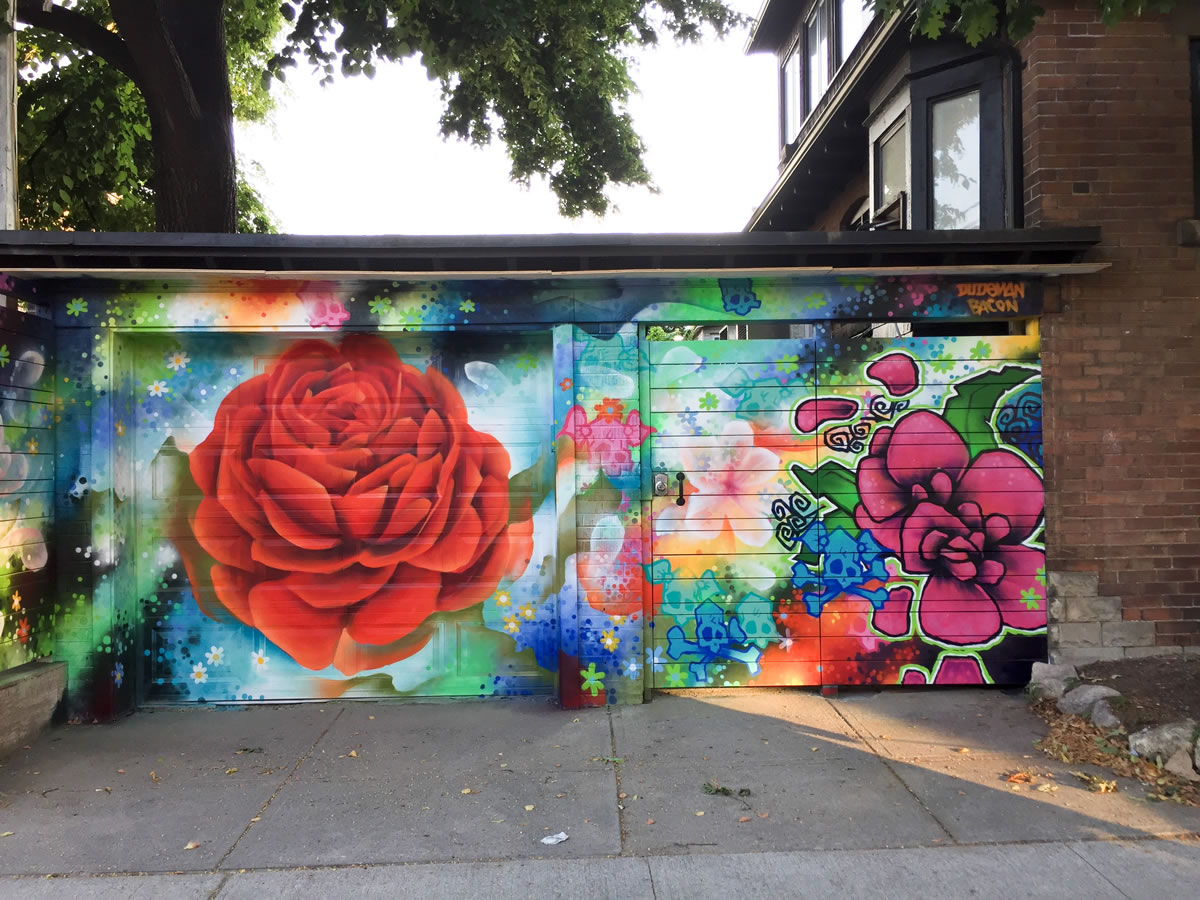 This is a mural that I have posted earlier at a floral shop. A collaboration between himself and Alex Bacon. I got to meet the owner to Sweet Peas at his show.
This is what she said on her Instagram about this mural.
"It's been a crazy week, watching our new mural come together. We are so thankful to everyone who has helped make this happen. The artists 💕@dudemanart and @vizsla_bacon 💕 were phenomenal to work with. Please check them out, support them however possible (tag them with any photos you post). We appreciate the experience and talent they brought to all of us with this piece. Many of you had the pleasure of speaking with them throughout the project and know how great they are. Thanks to the City of Toronto's StART program for their support with materials. Shoutout to @jonathanhuman for the perfectly good cedar fence and ongoing hype. And of course, our beloved Roncy community. We wanted to bring something beautiful and full of life to all of you, in appreciation for your support through our move to 294 Roncesvalles. It's been a huge journey (with a lot of way to go). We are grateful beyond words. Enjoy. Visit. We love to see you."
Toronto Street Art Graffiti Found Here:
Wall Expressions 2017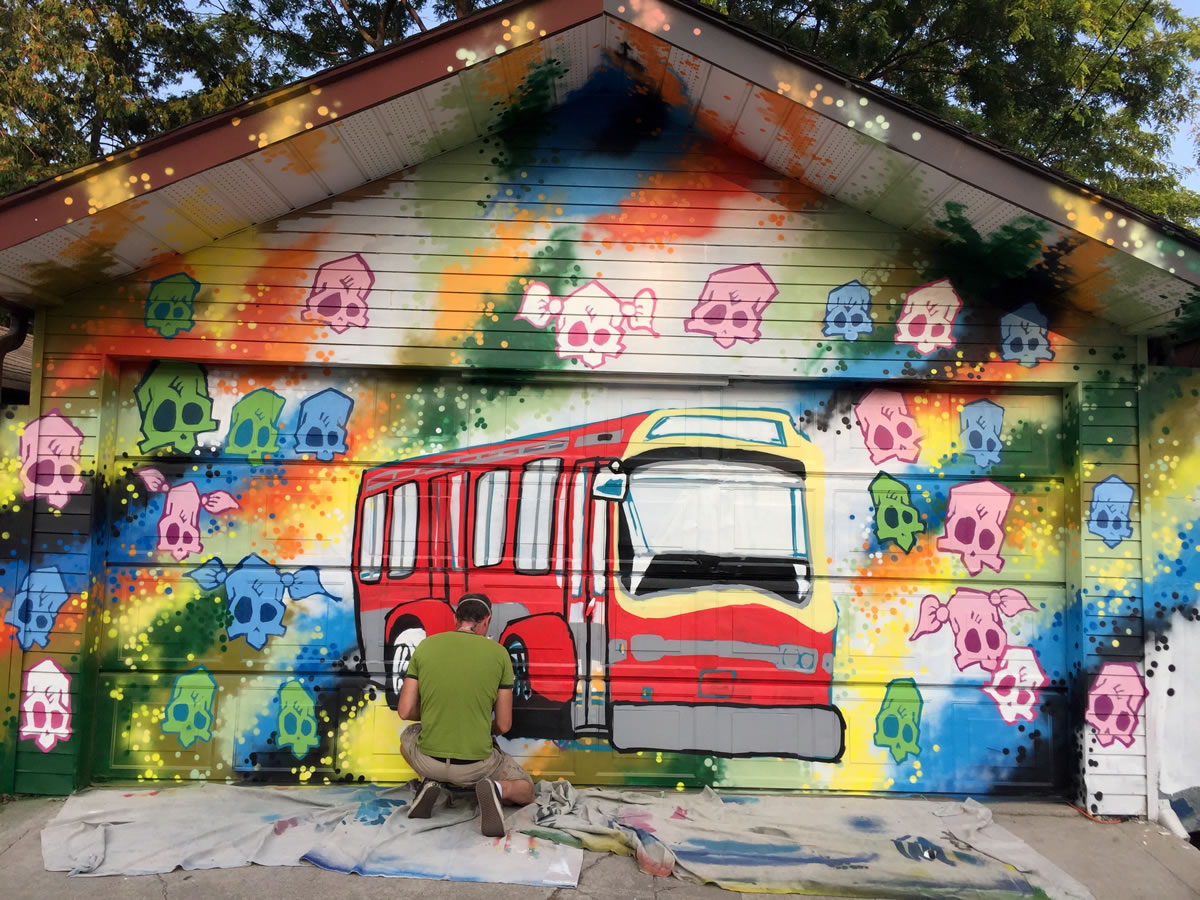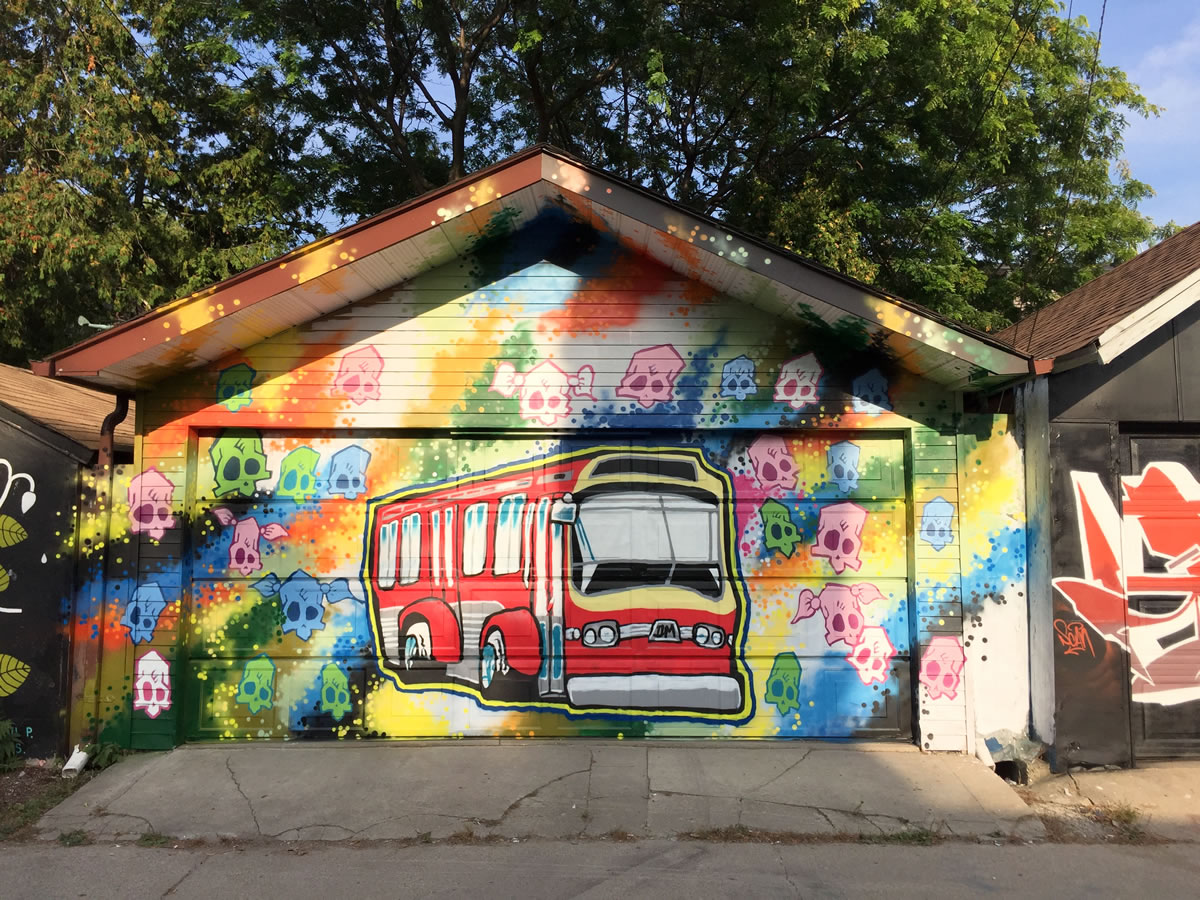 I didn't get a chance to talk to Dudeman back in 2017.. but I did get to see him working on this garage door for Wall Expressions organized by Brooke.
Toronto Graffiti Street Art Found Here:
Trinity Bellwoods Park Mural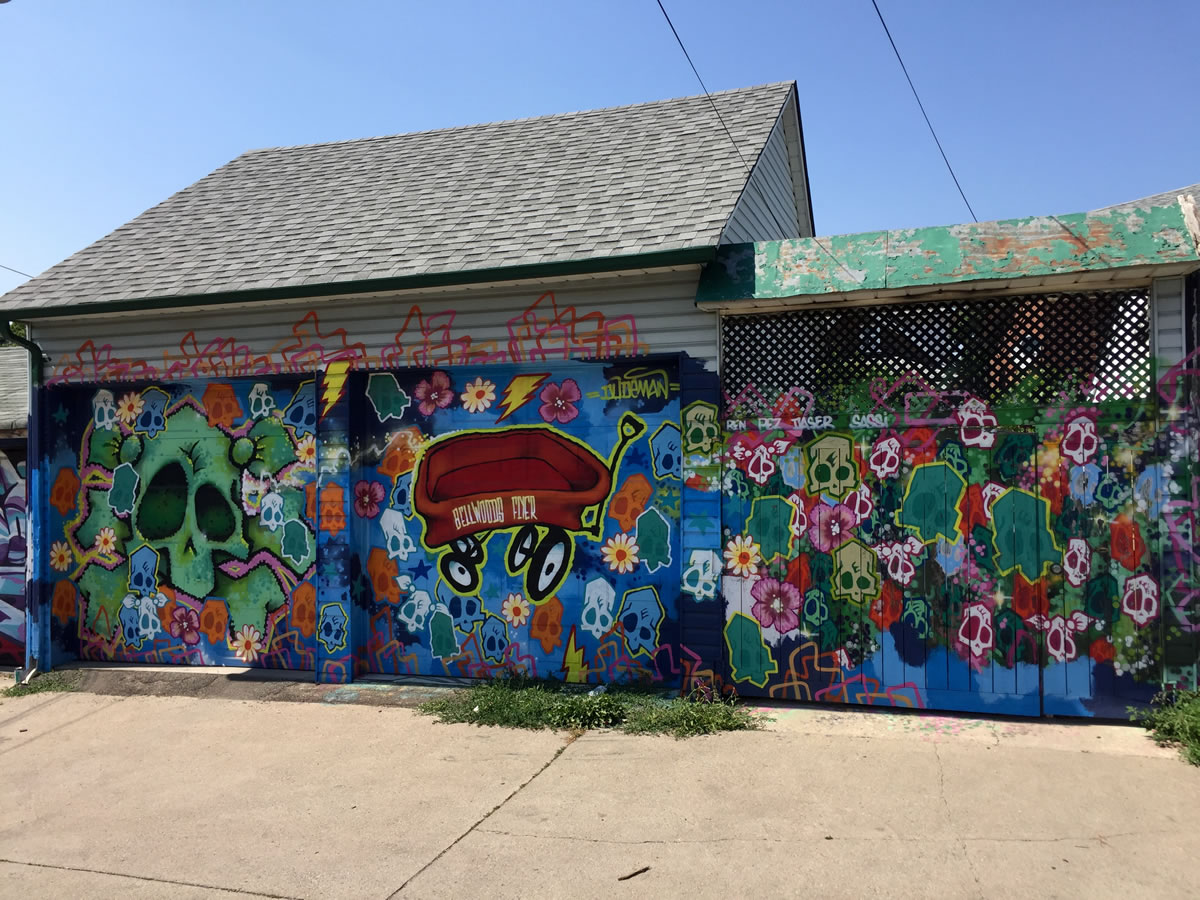 This mural by Dudeman I have walked by for many years. I don't actually know the creation date of this. These pictures were taken back in July of 2018.
Toronto Graffiti Street Art Found Here:
Artist Biography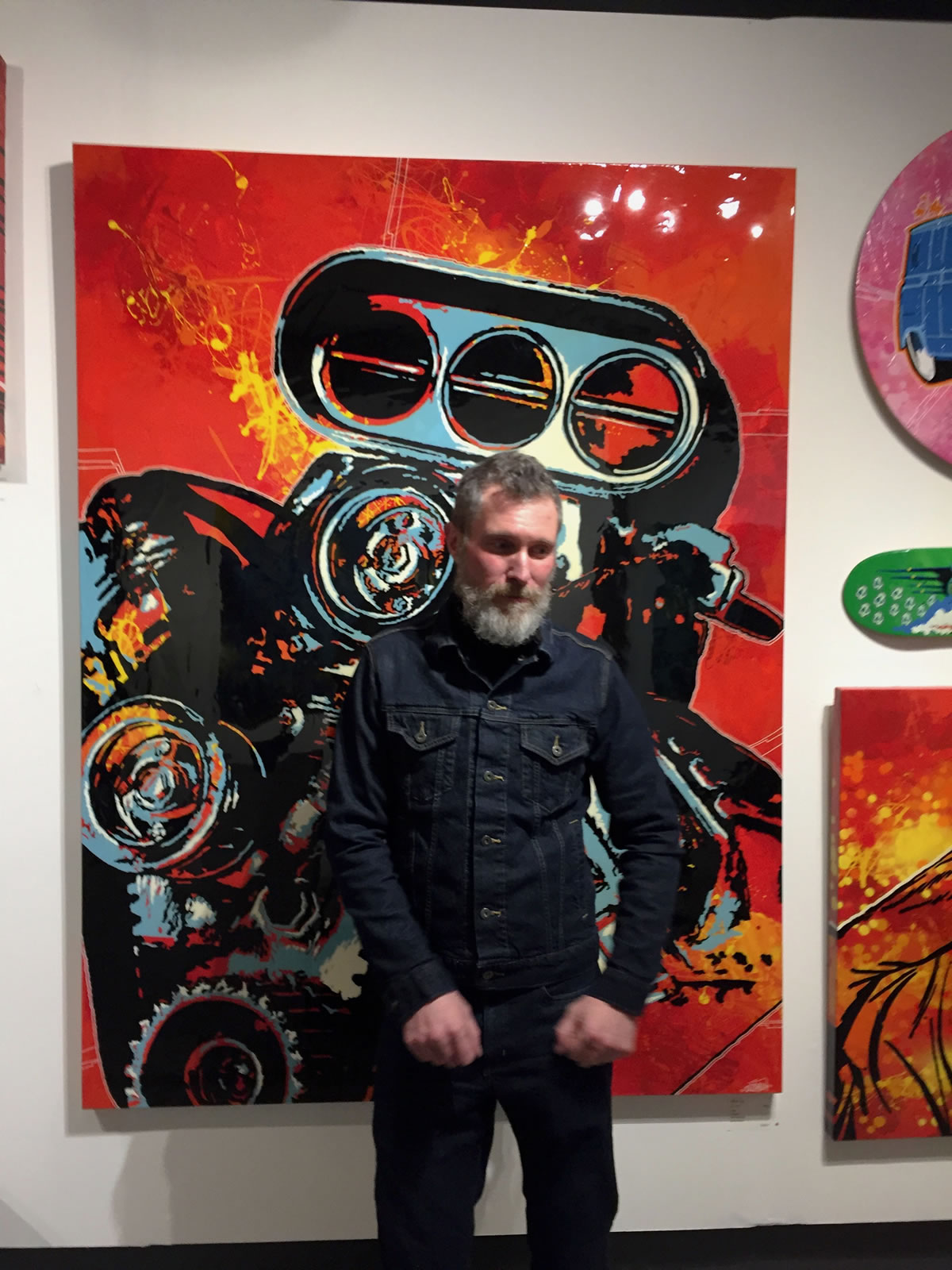 I found his official website and here is what he says about himself:
"Taking the grit out of graffiti art, Toronto based artist =DUDEMAN= has upped the ranks internationally, rocking artworks from the Berlin Wall to Costa Rica, LA to Toronto, producing pieces seen on television to the walls of corporate headquarters, this artist has been making a stir in the visual world.
People have taken notice and this artist's client roster has been steadily growing, producing work for the likes of HOLT RENFREW, NIKE, HERMES and CHANEL repeatedly seen gracing the walls of tattoo parlours to high end fashion boutiques.
With a rich history as a graphic designer and an extreme sense of colour strength, the artwork of =DUDEMAN= has grown to into a powerhouse of visual stimuli mixing it up, incorporating years of sought after style and artistic professionalism."