Fats Patrol with Peru143 & Alex Bacon Mural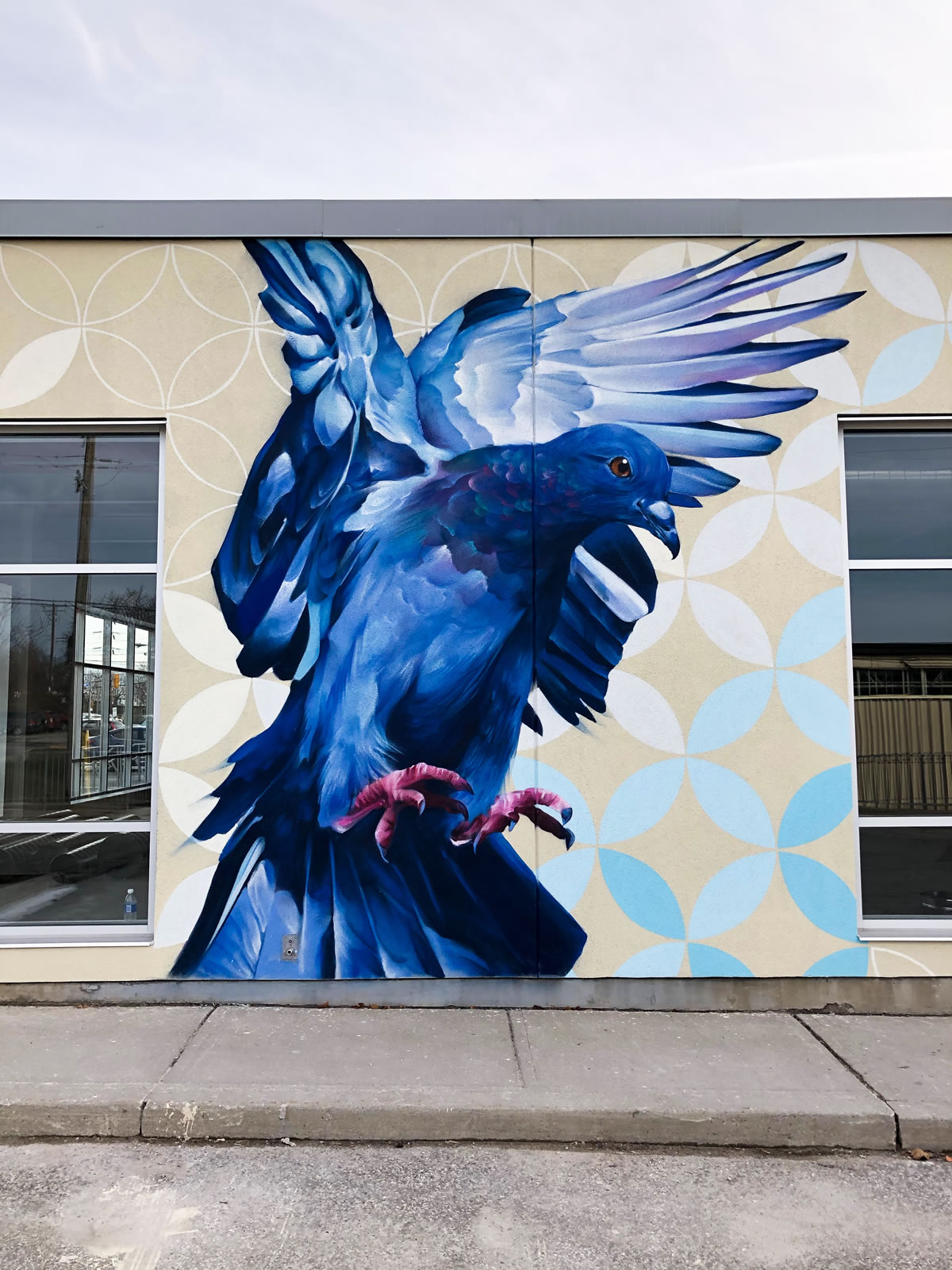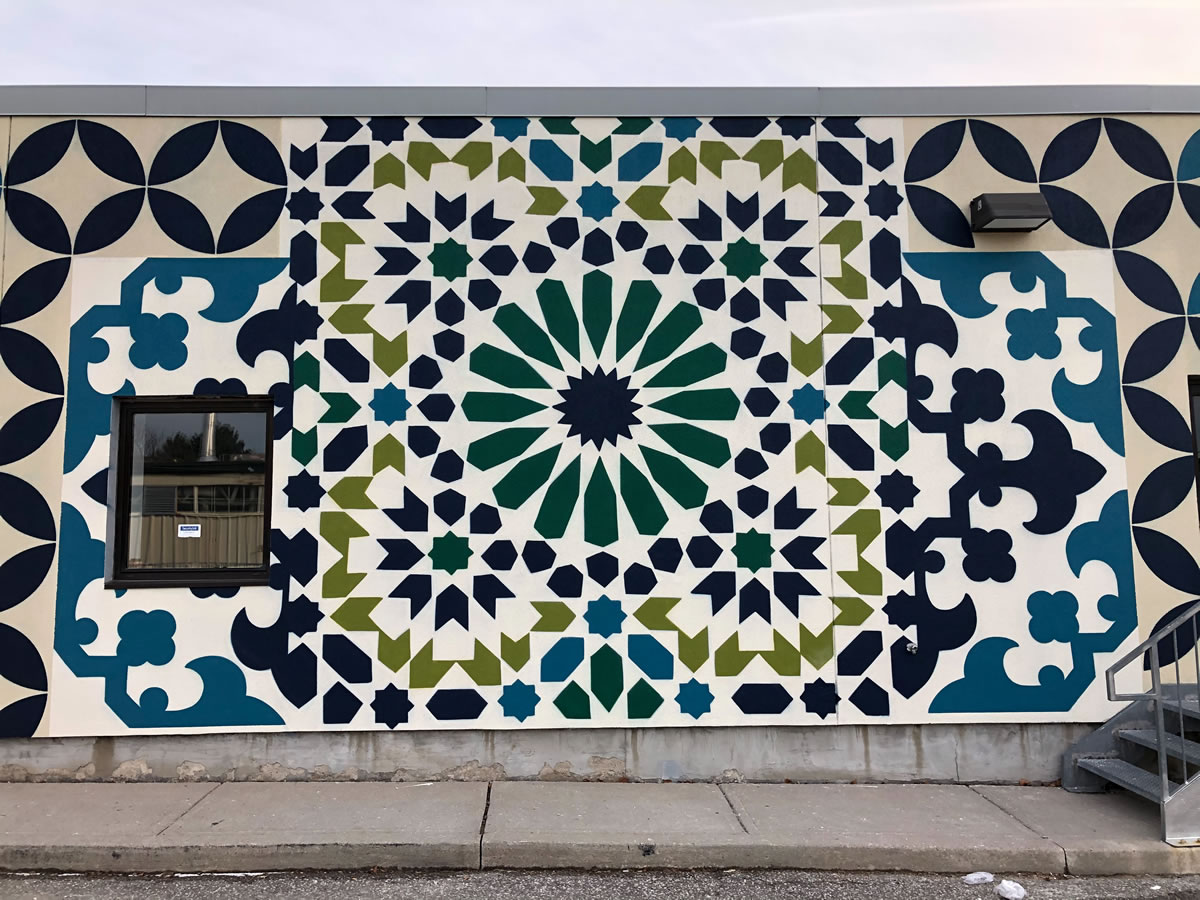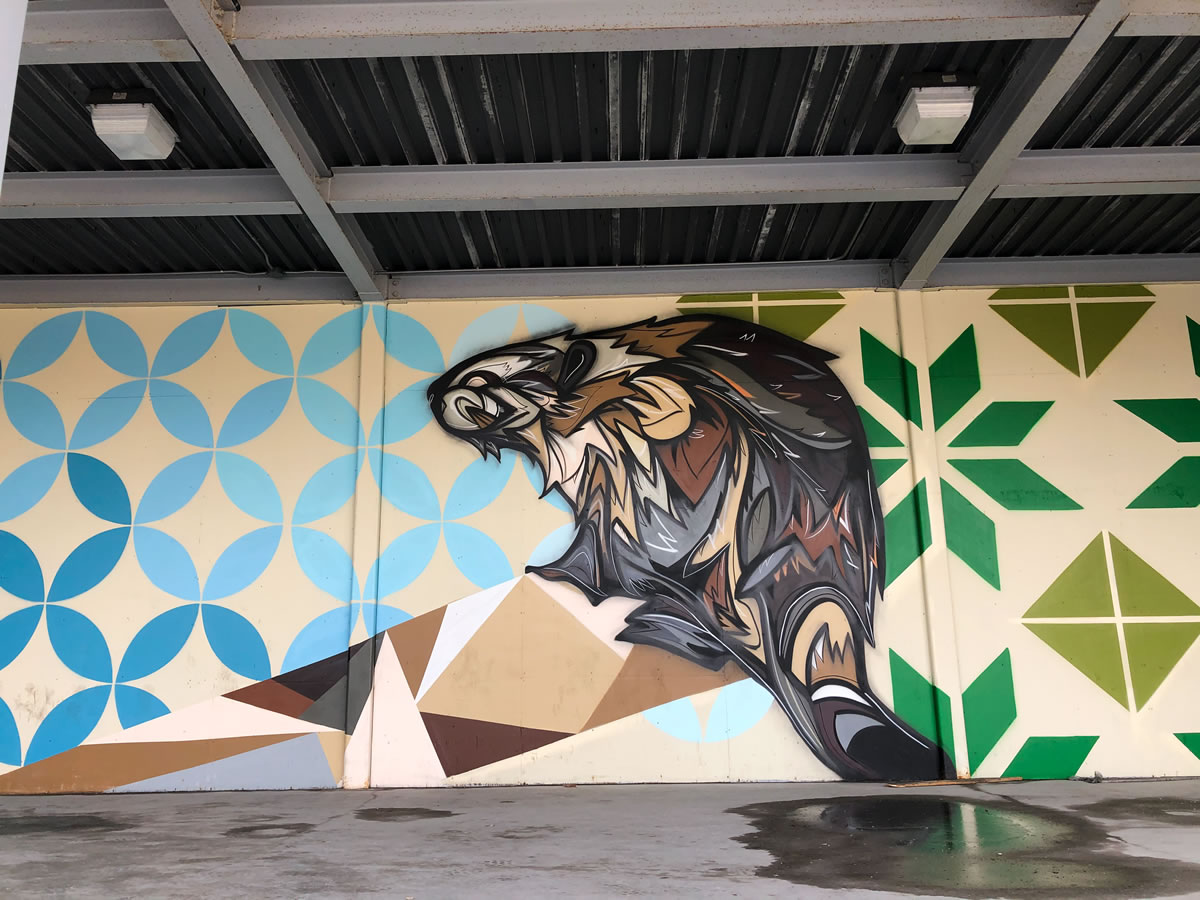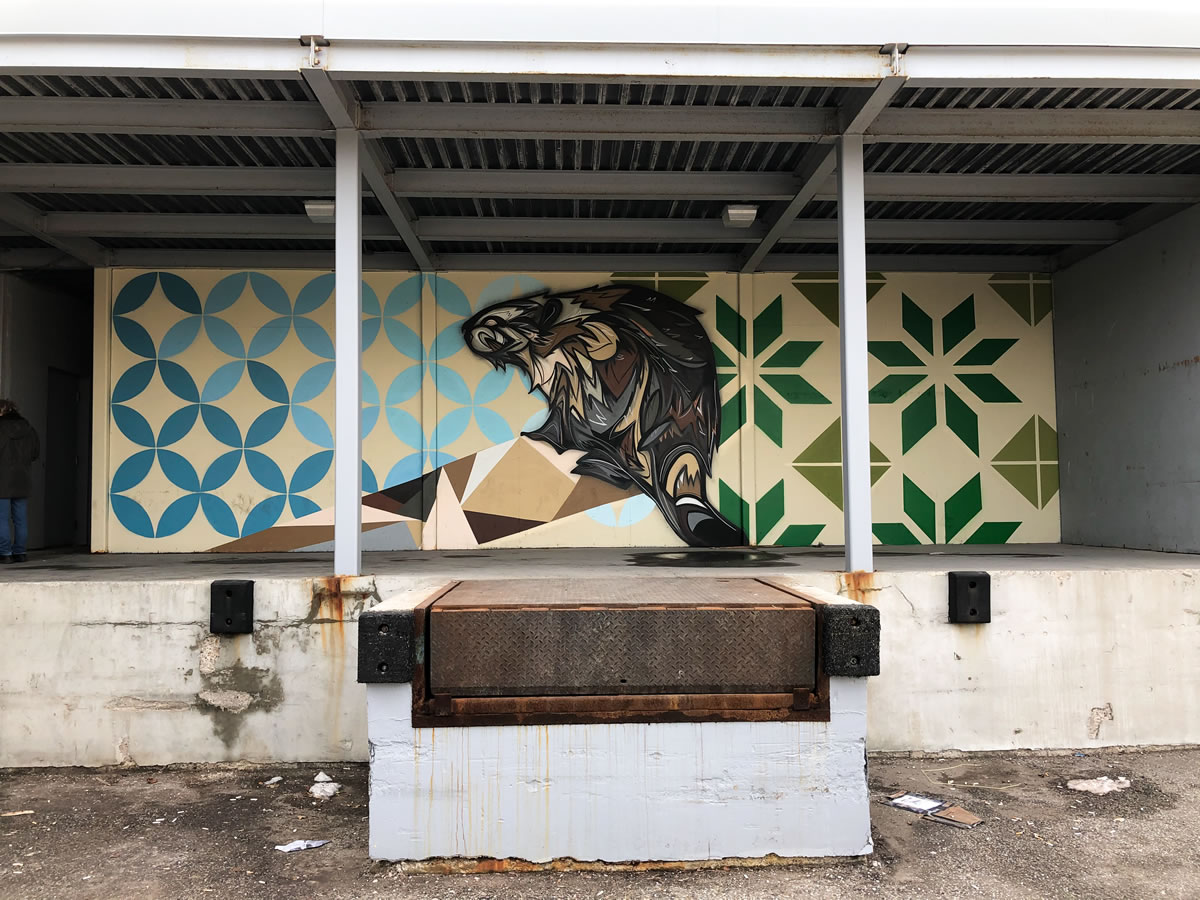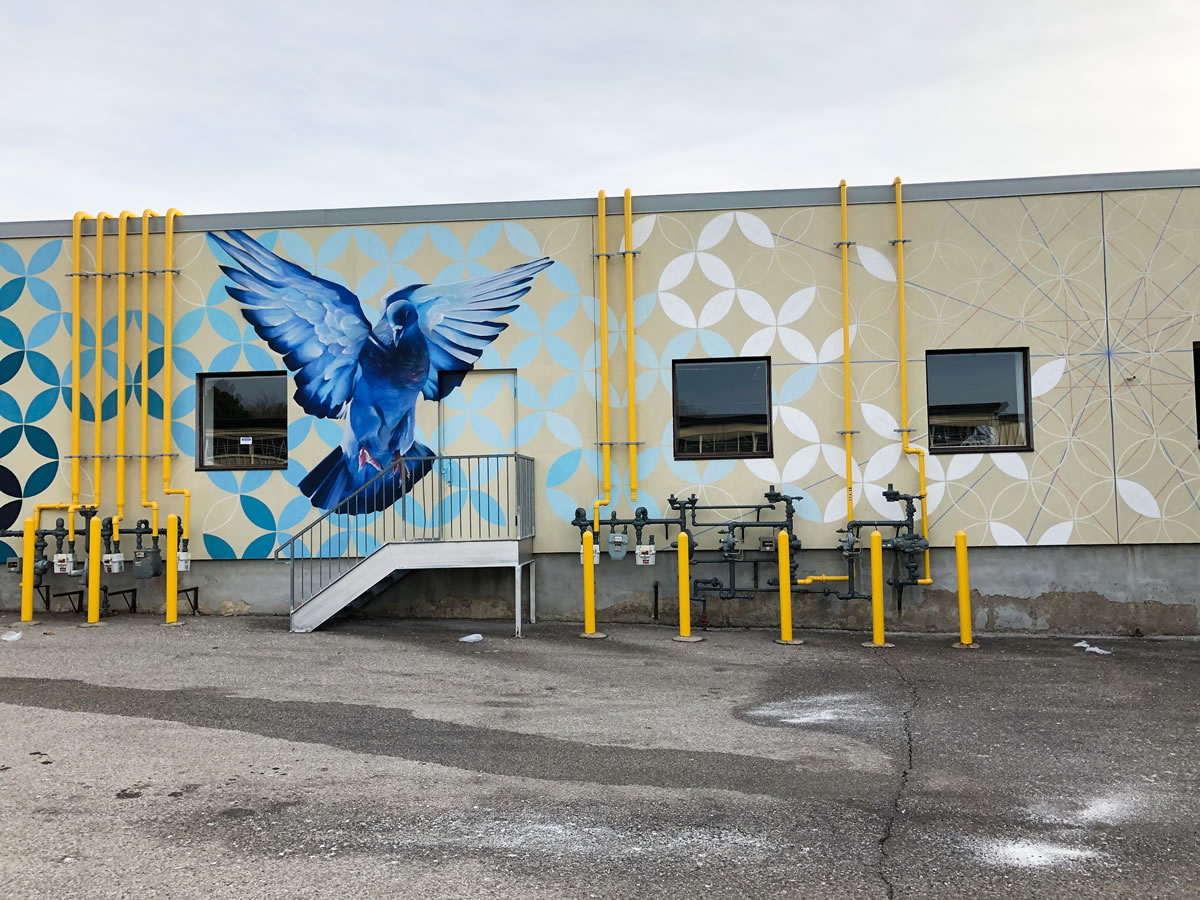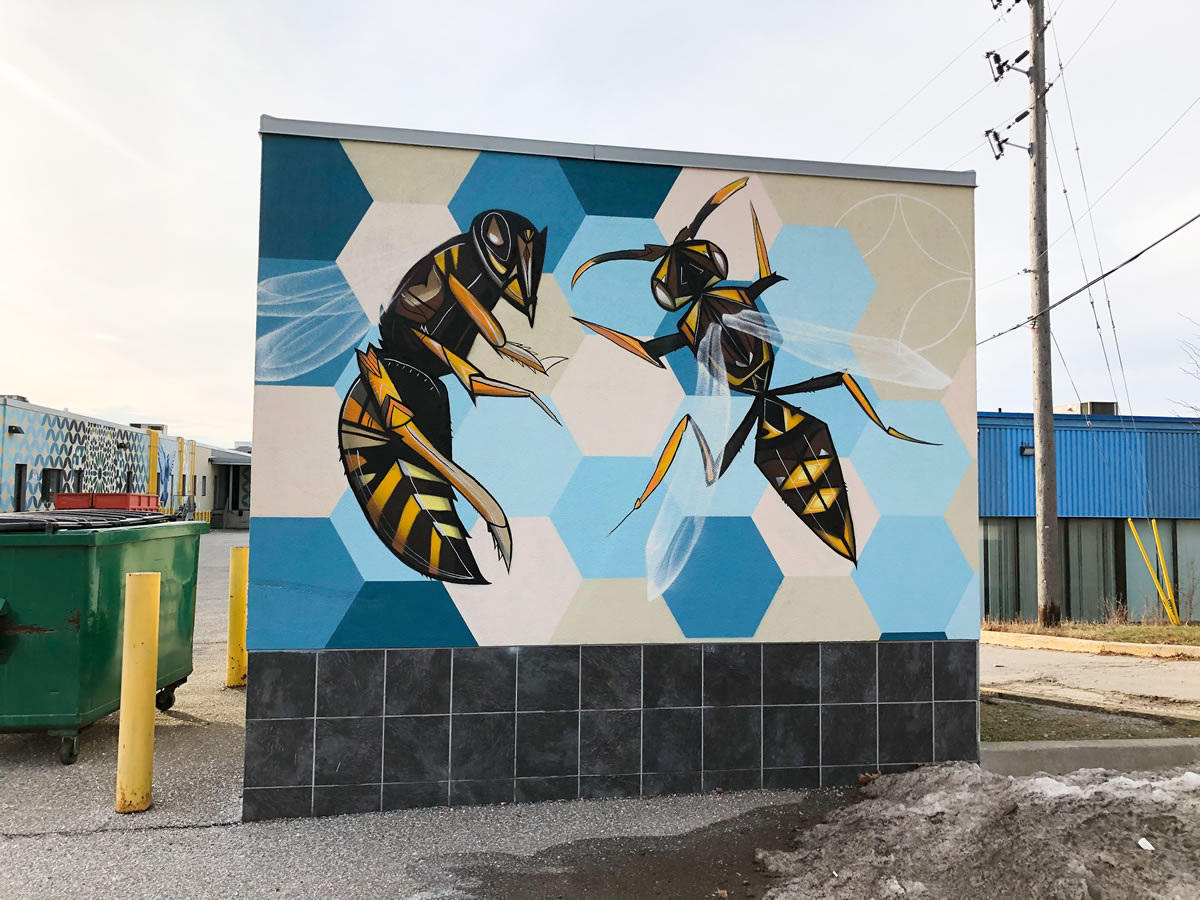 Back in August Fats Patrol along with Peru143 and Alex Bacon did a series of murals that covered 4000 square feet.
It's hard to capture this in photos but you can see all the details.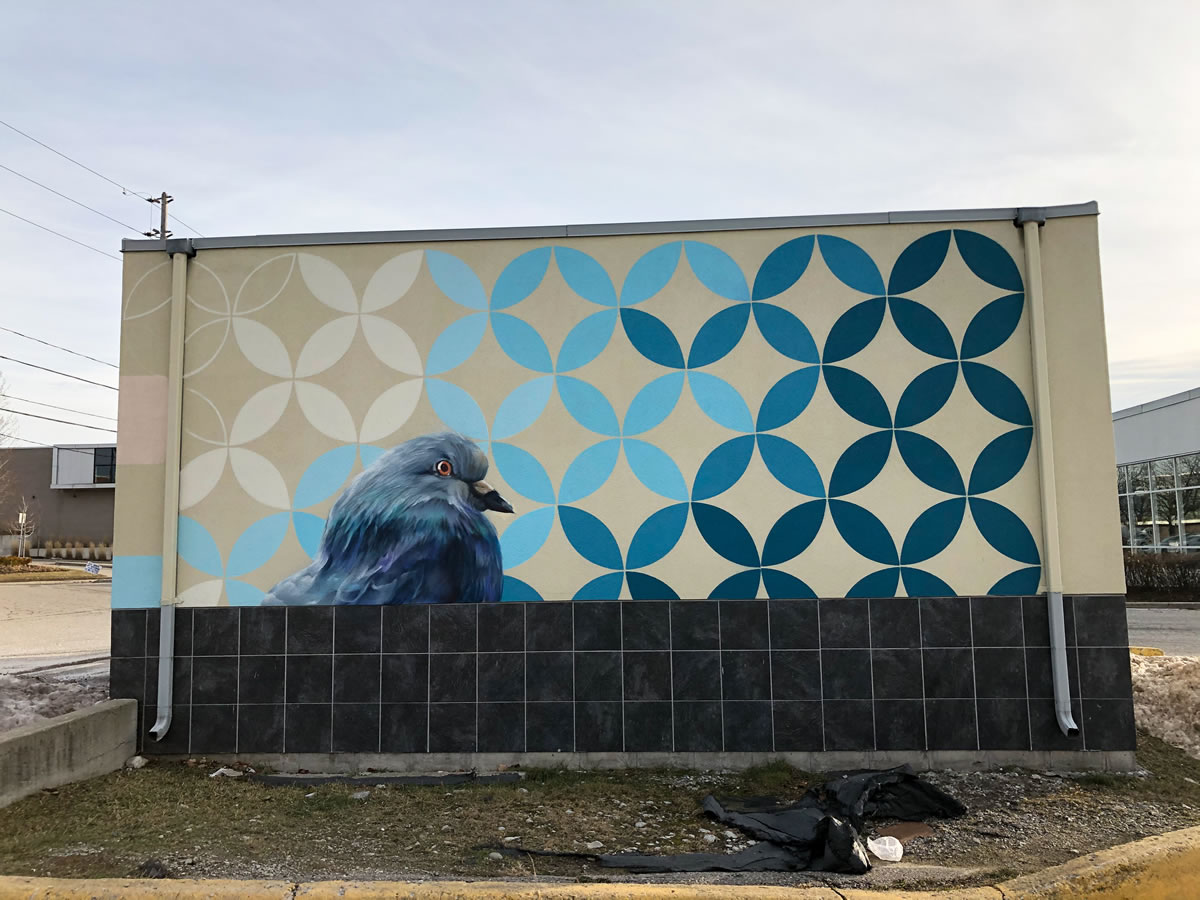 Benji or Skinny Strong put this project together.
From his website:
"Benji Feldman is the founder of Skinnystrong, an independent company that produces public and private fine art murals in Toronto. Benji started Skinnystrong in 2017 in an effort to contribute to the beautification of urban city real estate. With over a decade of commercial real estate consulting experience in Toronto, coupled with his passion for the arts, Benji saw an opportunity to leverage existing and new relationships with real estate owners to propose, facilitate, and transform the exteriors of buildings. Skinnystrong seeks to provide winning solutions for all parties involved; residents and neighbourhood patrons, along with cities and landlords, while delivering a comprehensive medium for talented artists to gain exposure."

SkinnyStrong
He connects the artists and the landlords even calling himself a "Mural Broker" on his Instagram.
This is worth checking out if you are in the area. It's north of the core and you have to go to the back of the building where the deliveries are.. but it's definitely worth the trip.
Toronto Street Art Graffiti Found Here:
Christina Mazzulla & Alex Bacon Mural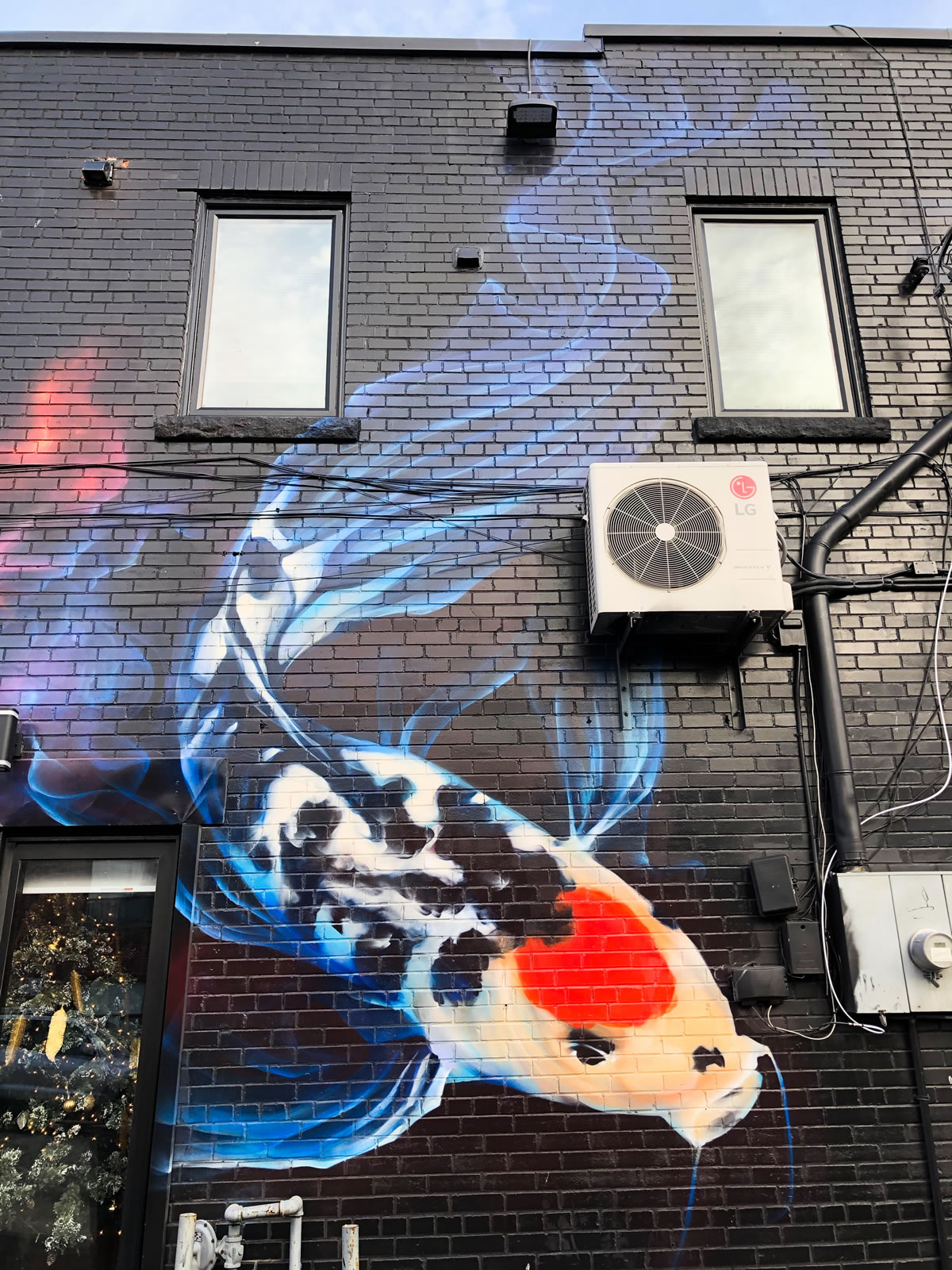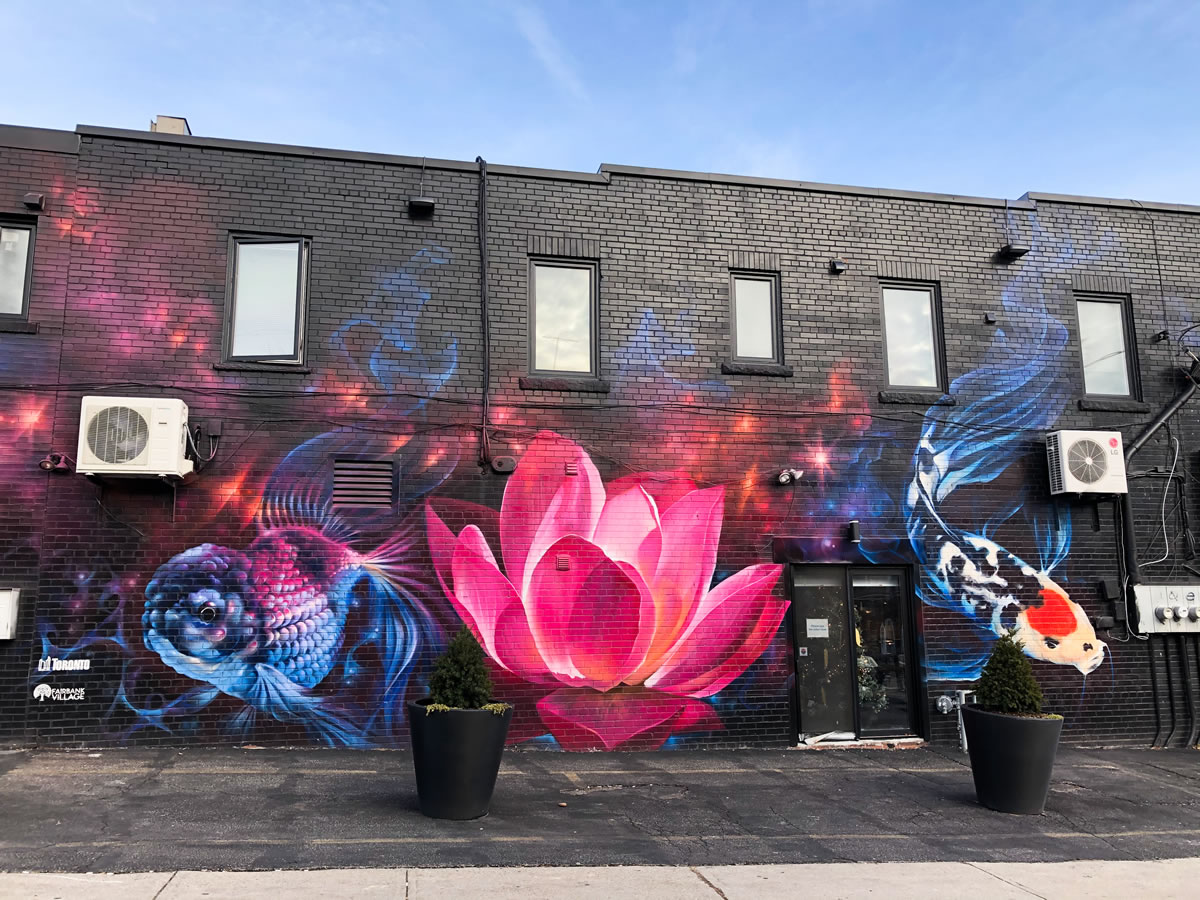 Further south of the previous I found another mural by Alex Bacon. This time he worked with Christina Mazzulla on this wall. This artwork was done back in October of 2018 but it's the first time I saw it in person.
It is pretty mind blowing ! I would have to agree.
Toronto Street Art Graffiti Found Here:
Ted Hamer Mural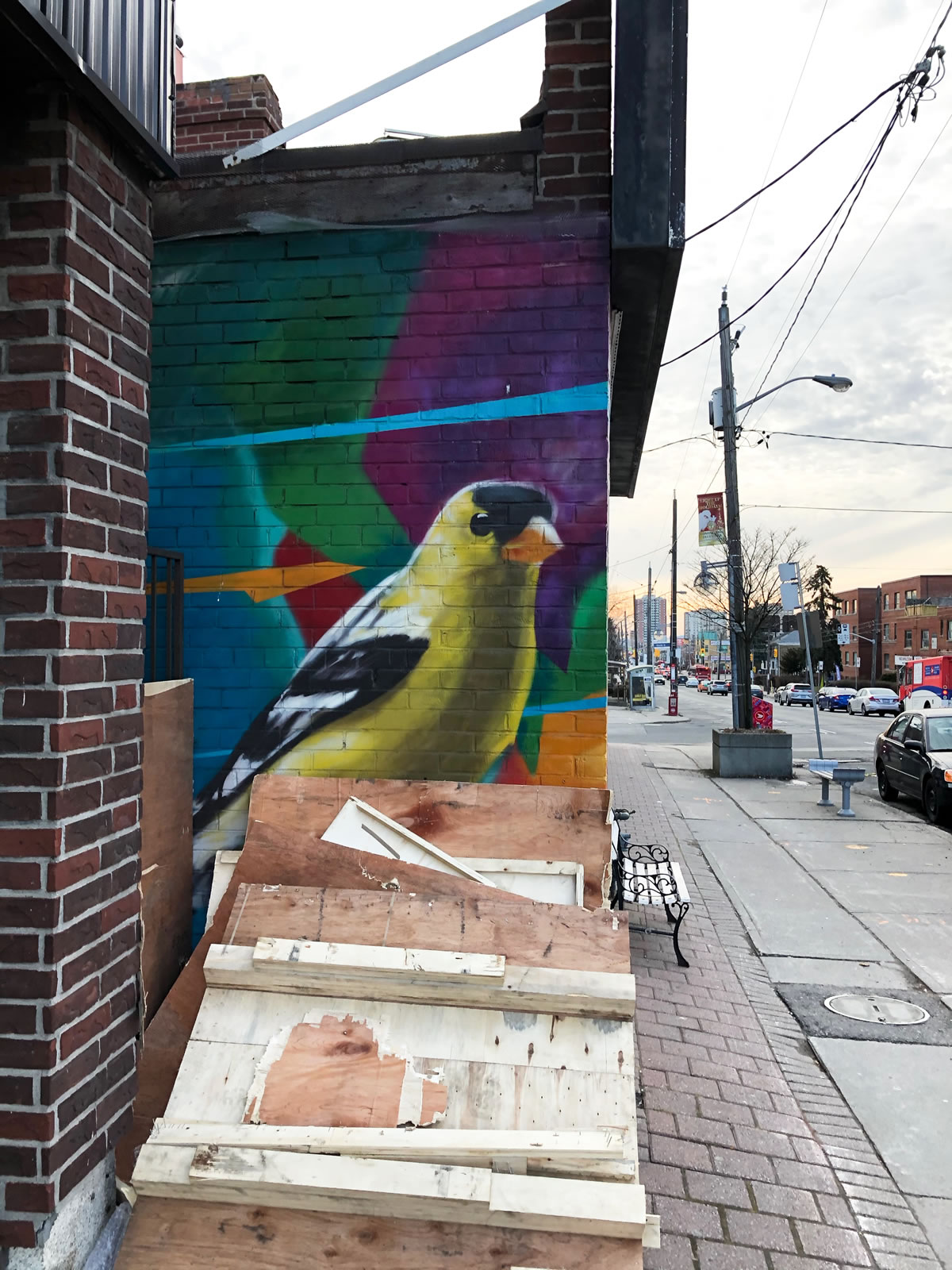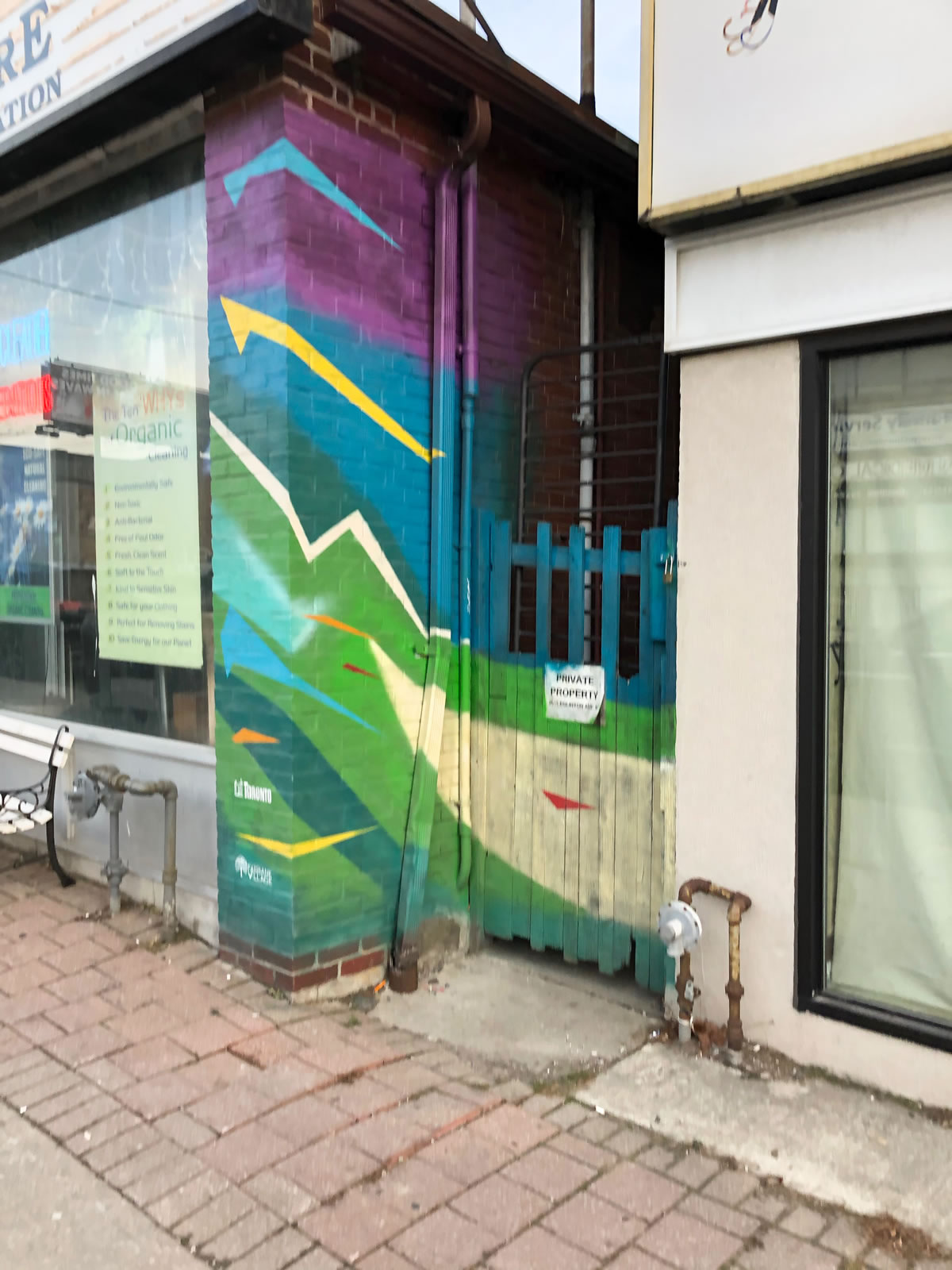 Across the street in a mural by Ted Hamer. It was done at the same time in October 2018. Unfortunately, there was some debris when I took my picture !
Ted has better pictures on his IG.
Toronto Street Art Graffiti Found Here:
Wheat Paste Up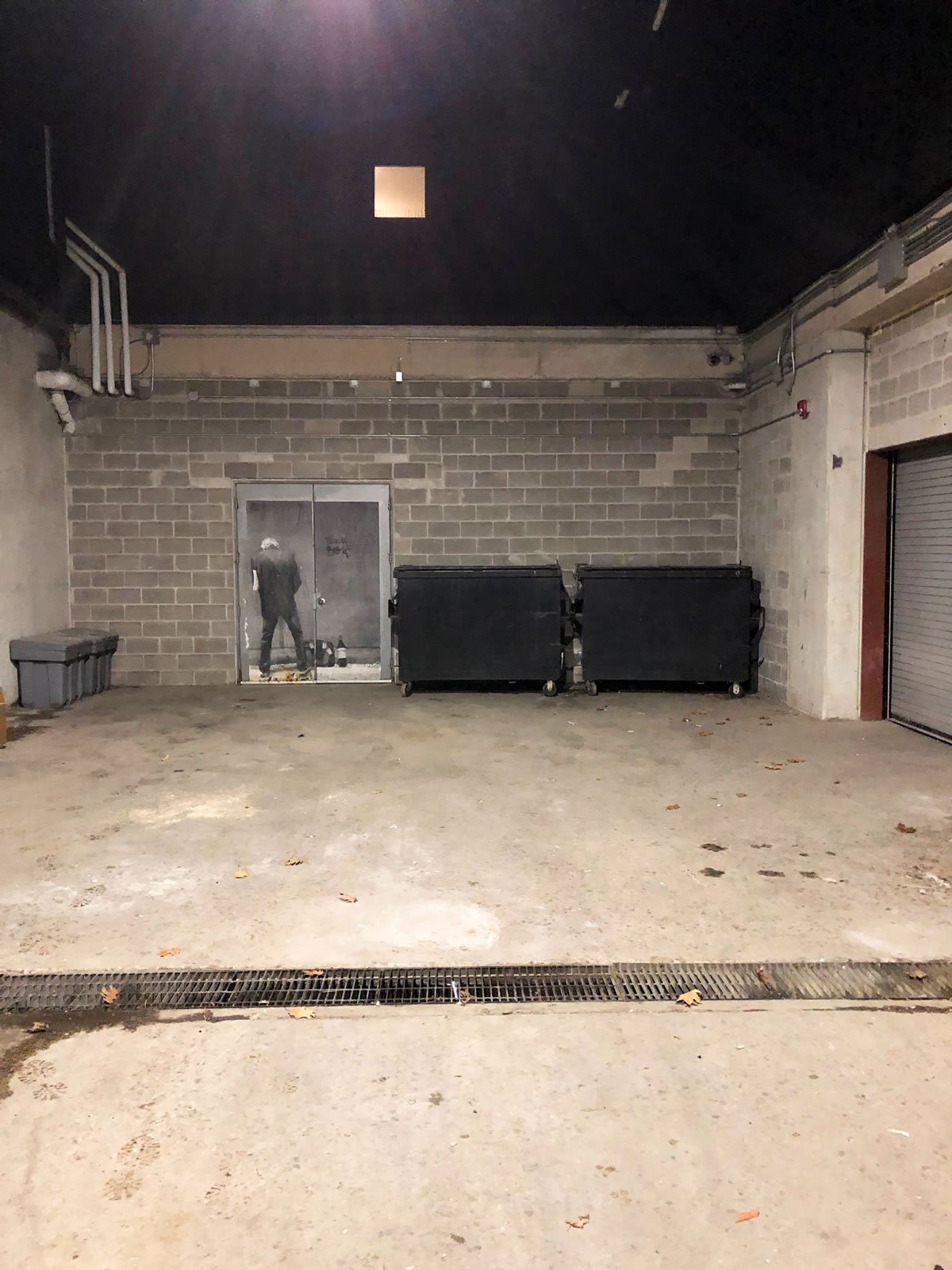 I'm including this even though it doesn't really fit in my post ! It's the weirdest find .. I gotta admit. I thought it was a painting at first.. but it's a paste up on the back of a door.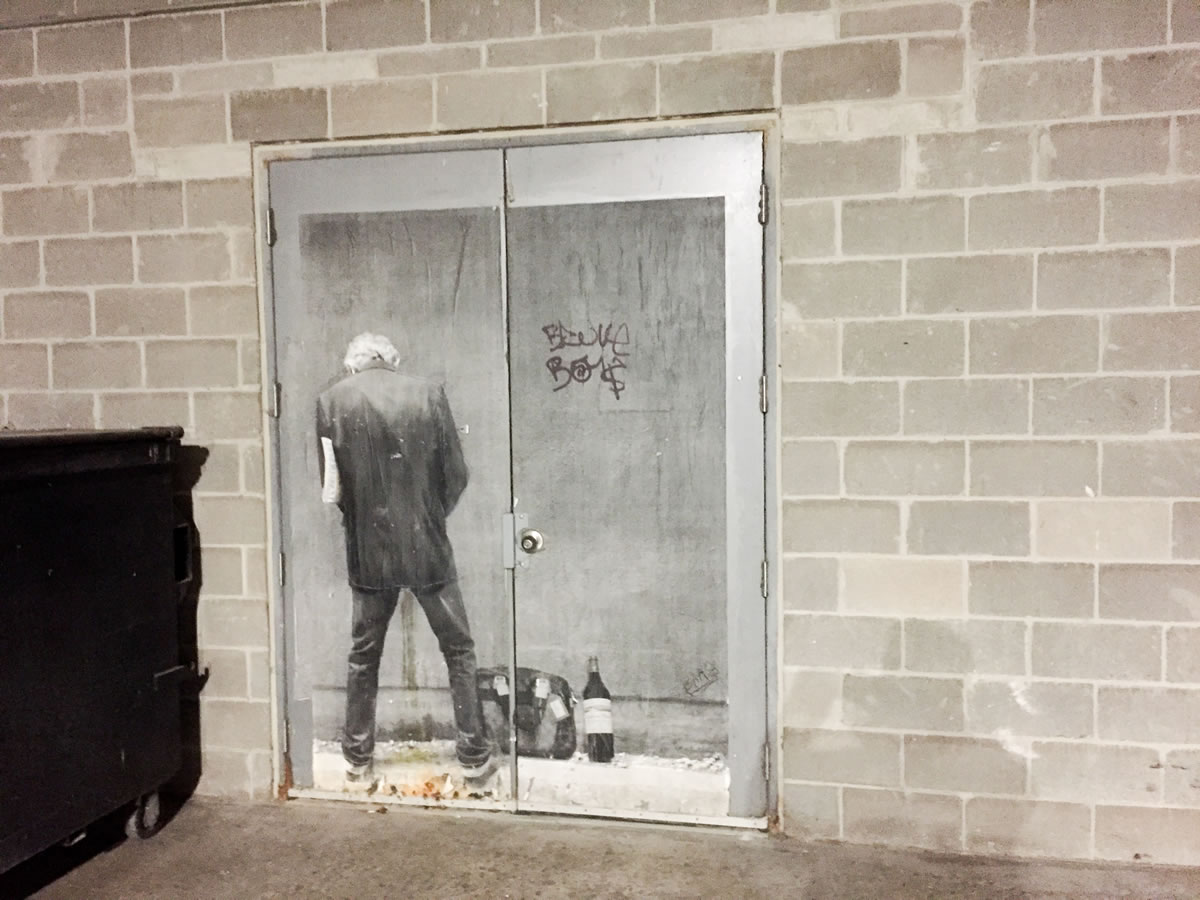 You can pretty much figure out what it's about on your own. I don't need to explain. I'm thinking I should do another post in the new year with all the things I find that are like this.
Toronto Street Art Graffiti Found Here: