The YouTube video clip is a compilation of some the graffiti and street art that I found during the last week of March.
Collaboration Mural by Dave Persue & Emmanuel Jarus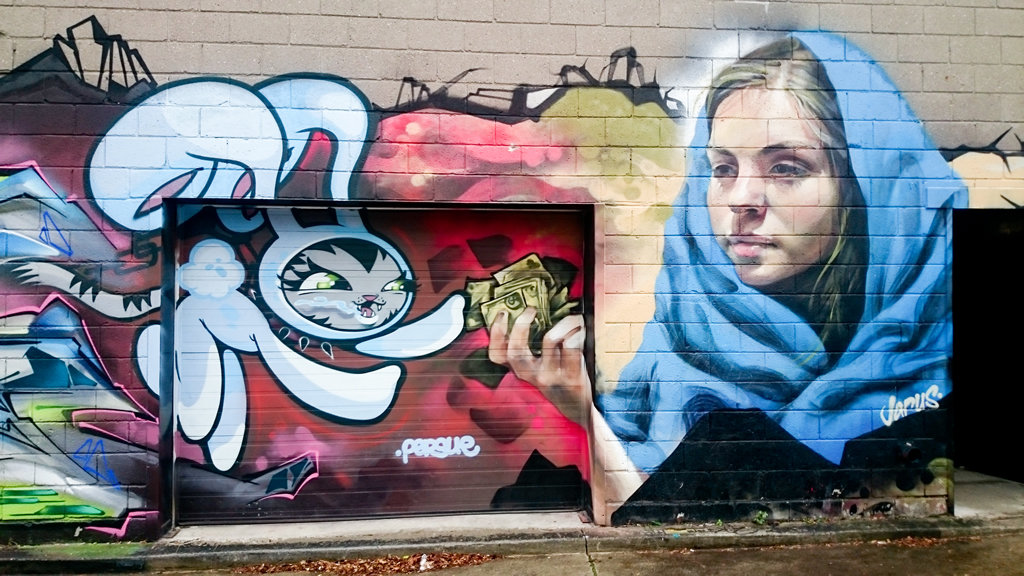 Its April Fools Day and Easter… I can't remember this ever happening before… I was looking for something to post for Easter… I went through my picture library and figured a bunny art picture would be good. I went back all the way to November 21, 2015 and found this by Dave Persue @persue1 and Emmanuel Jarus @youngjarus. He says this on his account from November 15th, 2013 "Cash grab! Persue X Jarus" ..
I never posted this before because I was just learning about street art back then. This is one of the first murals that caught my attention. Since this picture was taken; I've seen Jarus working live in October and just recently in February ..
Happy Easter Everyone !
Happy Easter Everyone !
Toronto Graffiti Street Art Found Here:
Aerosol Raccoon Mural by Gabriel Kizmet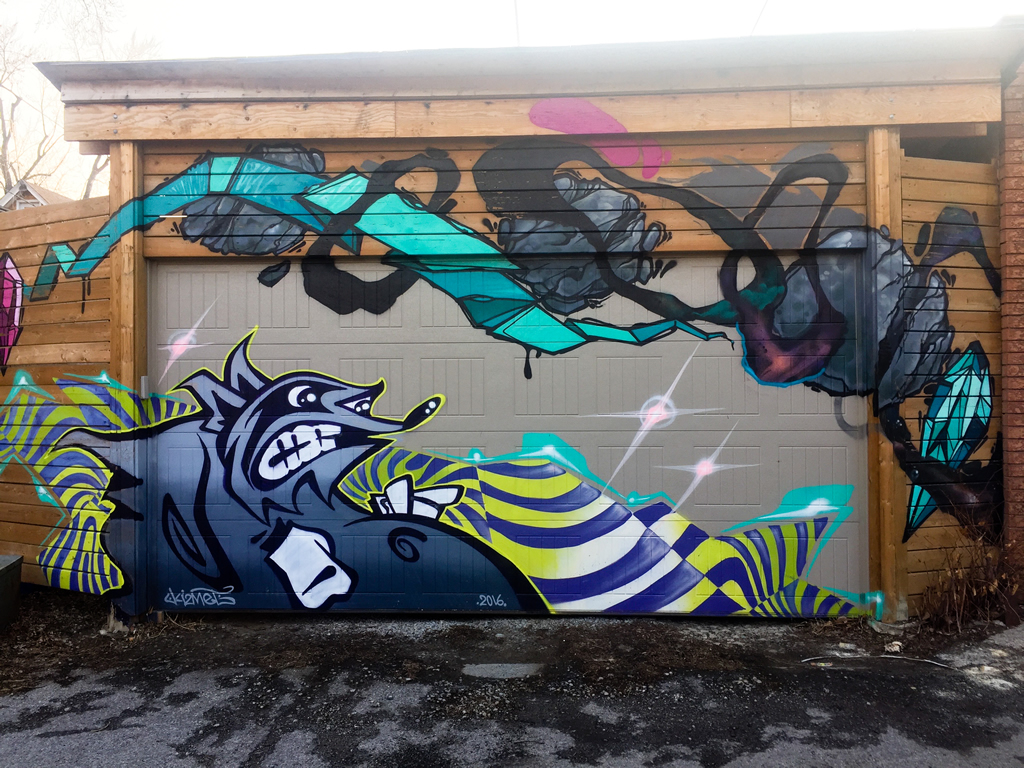 🎨 by @kizmet32
So right after I saw that raccoon in broad daylight.. I took a path in an alley I hadn't been down before..
And I am not making this up… but I found this mural by Gabriel Kizmet on a garage door with a raccoon on it.. done back in 2016
I've noticed a lot of street art with racoons .. they really do run this town… This garage door art must have been a graffiti prevention piece.. there was a fair bit of graffiti down this laneway.
Garage Door Mural by Oriah Scott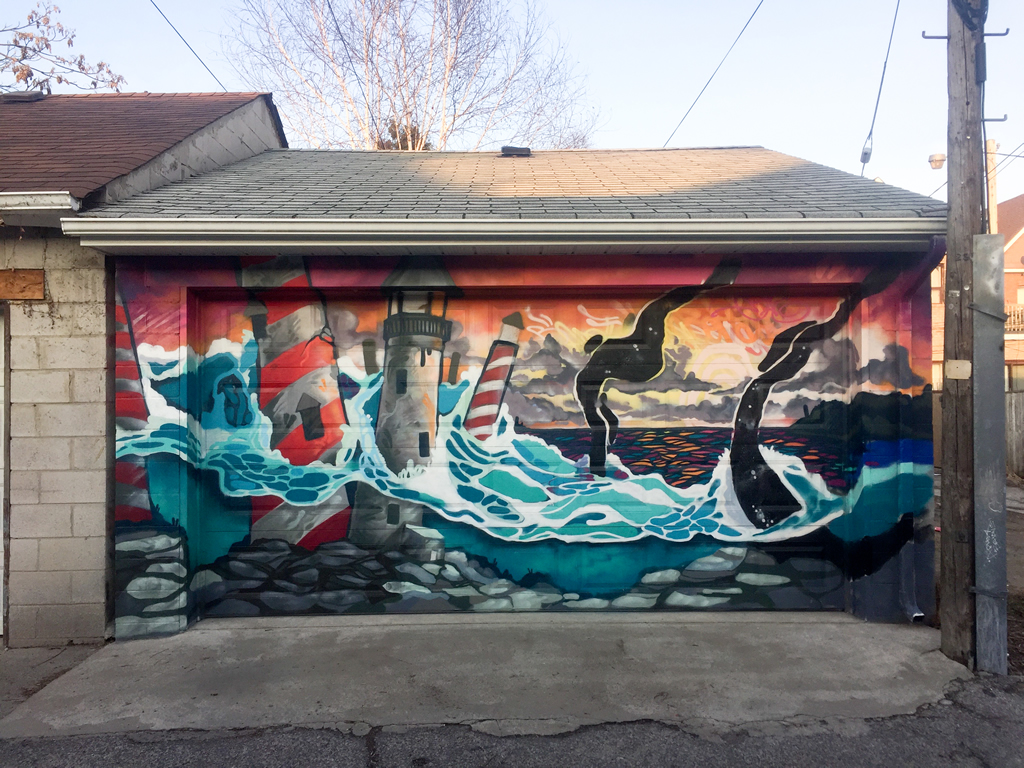 I found this garage door mural right across from the raccoon mural last night…
NO signature… by this is by Oriah Scott
It looks like LightHouses by the Ocean 🌊
PS there's no emoji for Lighthouse.. there should be ! . Somehow she found this post on Instagram and let me know that this is her artwork. She said it wasn't quite complete.
Toronto Graffiti Street Art Found Here: